September 2010 – For Labor Day Weekend we decided to go to Knoxville and have some fun. On our way we stopped at the Lost Sea. I hadn't been there since the 5th grade. It's an underground lake and you ride around on glass-bottom boats. The caverns are cool to walk through.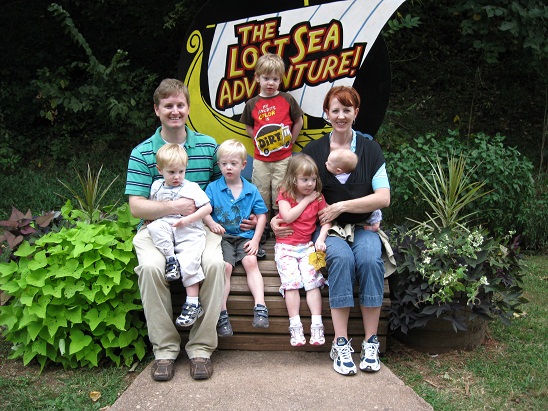 We had a lot of fun. Can't you tell from their faces?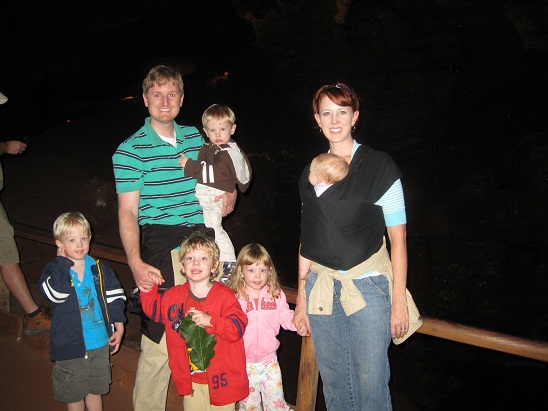 Here we are in the caverns. Every picture I took showed black behind us, so this is all you get.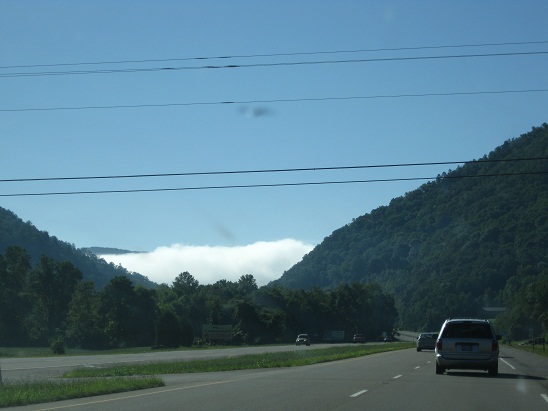 We went to the Smoky Mountains for the day with Eric and Tristi's family and Leo and Amber's family and Gran and Granddad. As we were driving there, you could see the low cloud ahead. They call it the Smokies for a reason.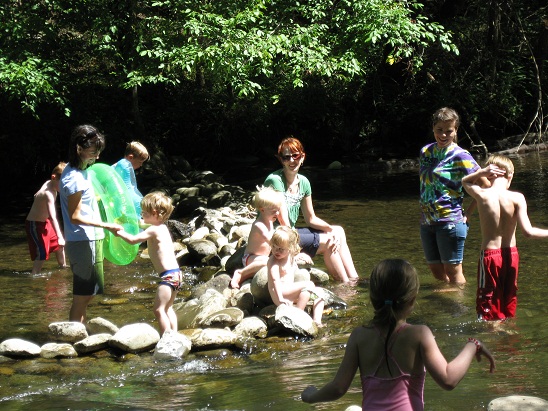 Tristi and family had been to this spot not too long before, and her kids had spent a lot of time lining up the rocks to make this tubing canal that caught the current and gave them a great ride on the tube. There was a freak cold snap, and the weather was in the low 70s, and the water was freezing, so I left the swimsuits at home thinking there was no way my kids would get in. Wrong. They went in in their underwear. My legs were practically numb. So there sit my little sirens sunning on a rock, staying as warm as possible.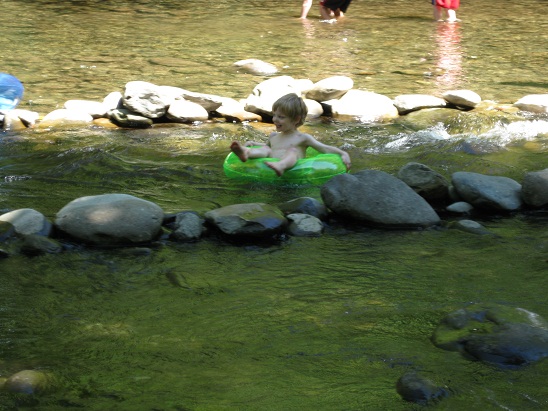 Kimball loved tubing (of course!).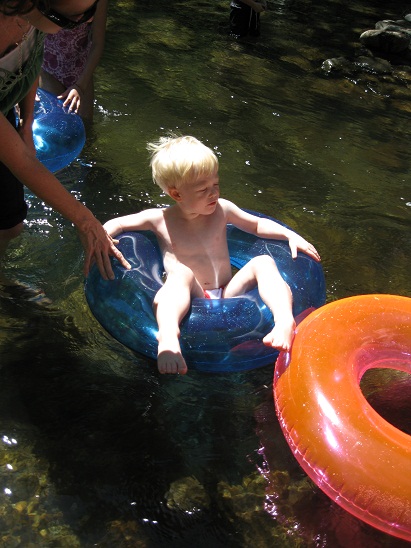 Sawyer was reluctant and cautious at first, but then he saw how fun it was and did it a few times.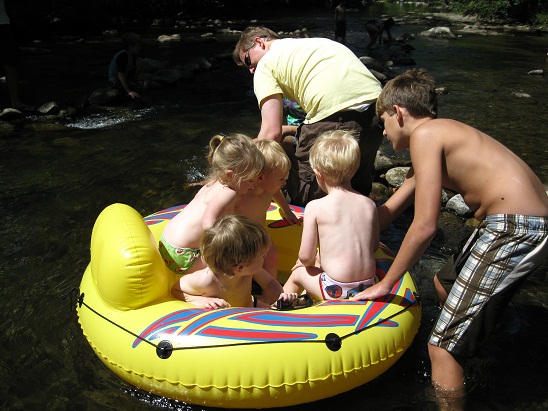 Then they all got to go in one tube together. Which they loved.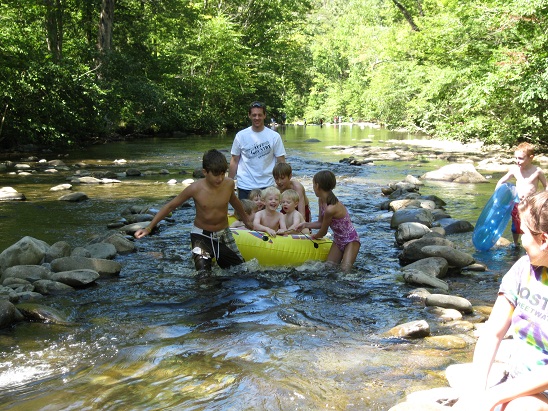 The benefits of being a younger cousin is the older cousins pull you around and do all the heavy lifting. Aren't they nice?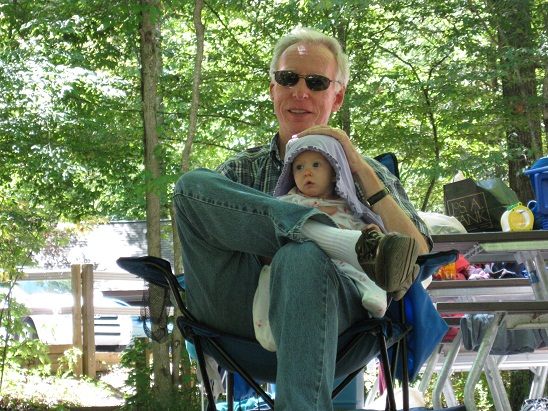 Granddad pulling Daisy duty. It's a rough job.
Brinlee found a caterpillar.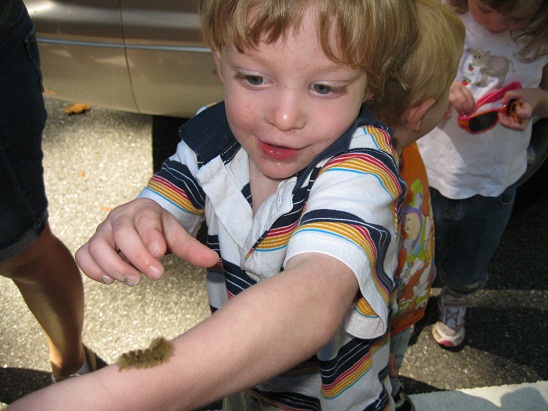 And shared it with Kimball.
Due to a miscommunication, my keys got locked in the car. Thanks to granddad's AAA, we got them out with no trouble. None of us got cell phone reception up there, but someone at a neighboring campsite had OnStar and used that to call AAA for us. No problem!
Eric and Tristi had an additional guest with them that weekend. A 14-year-old friend was staying with them. He was a sweet kid. He was sitting with my kids during lunch, and he took one of Brinlee's chips to tease her, but she didn't think it was funny. Kimball stood up on the picnic bench, leaned on the table with his fists, and with his fiercest face and voice said, "Don't take Brinlee's chips!" He was ready to leap across the table and take this boy for teasing his sister! Apologies were made and Brinlee's chips were safe once again. Kimball is very protective of his family.
We had a great time that weekend playing with all the cousins and going to the mountains. Our kids love their cousins.
A few funny notes. Kimball and Sawyer like to wear their underwear backwards, which is really cute because their cheeks hang out. When I asked them why they do that, they responded, "So I can see the picture." that makes perfect sense. They also think it's funny to wear their clothes backwards, especially if it's a collared shirt. I keep trying to tell them that Kris Kross already did that, but they don't care.