November 2010 – The last time we were here for Thanksgiving, Adam and I didn't have kids. It's a hard time of year to travel with kids, and after we got so sick that one Christmas we came, we decided to save our trips for warmer weather. It was exciting to show the kids the traditions from Adam's side of the family. They're not really that different, but they do have some different traditional dishes than my family.
/
/
/
/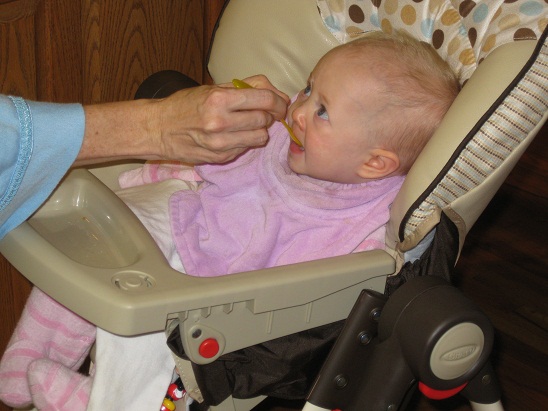 /
/Daisy getting her first solid foods. It wasn't on Thanksgiving, but it was in November, so this is where it goes.
/
/
/
/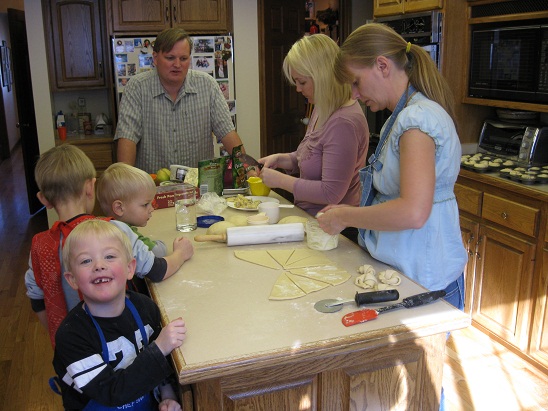 /
/Sawyer helping Aunt Tricia make croissants.
/
/
/
/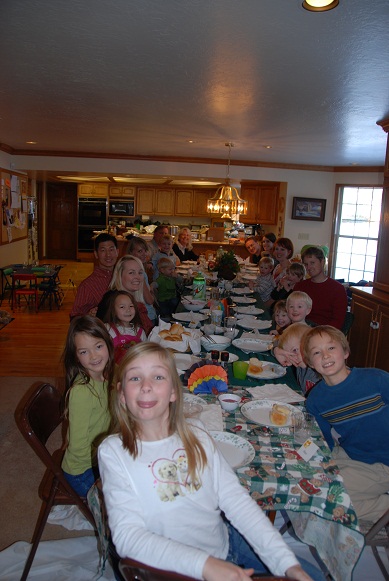 /
/Look at that looooong table!
/
/
/
/We had a huge snow storm that weekend, and on Saturday, Uncle Mark, Aunt Cheri, Juliette, Tiger and Colbin came for some awesome sledding in grandma and grandpa's backyard, pizza and hot chocolate. We had a great time! I wish I had taken a picture, but I was too busy sledding 🙂 Our kids had their first sledding adventures and just loved it! It was fun to have their cousins over to share the fun. Grandma and Grandpa have an awesome sledding hill in their backyard.
/
/
/
/We have a lot to be grateful for this year!