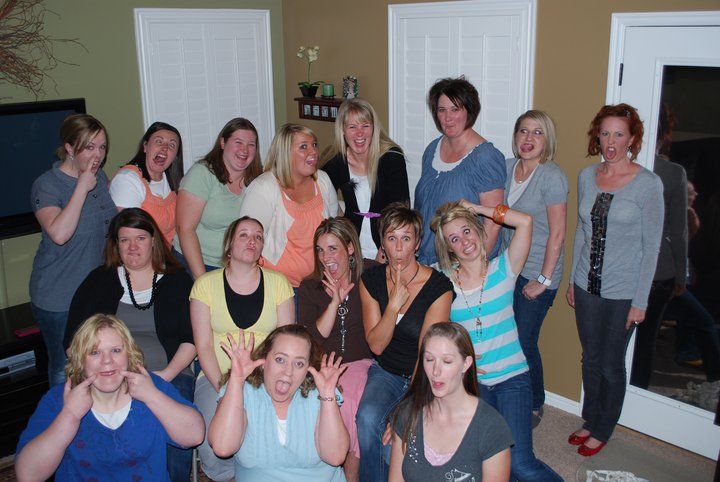 Another fun night out with the triplet moms.

Here we are pretending to be normal.

We had a brief window of nice weather on April Fool's Day, so we went to a triplet day at the zoo. April Fools! It's gonna snow again soon and keep snowing until the end of May!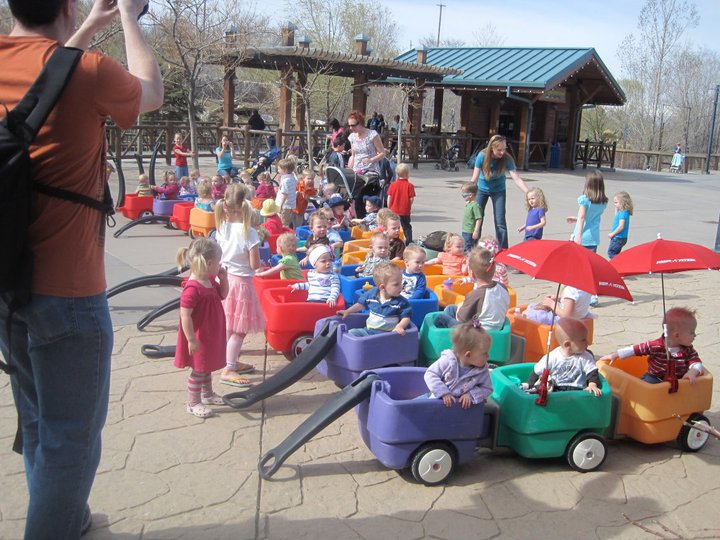 It kind of looks like the starting line of a race.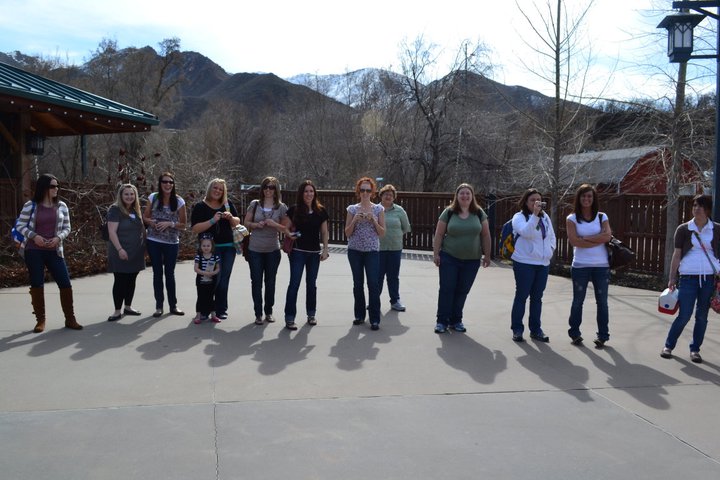 All the moms lined up to take pictures of the starting line.
The day we were at the zoo the news came to document the craziness.

Right there in the freeze frame is us. If you look carefully you can see us a couple of times.
This is the link to the video on KSL if you can't see the video here. http://www.ksl.com/index.php?sid=14975355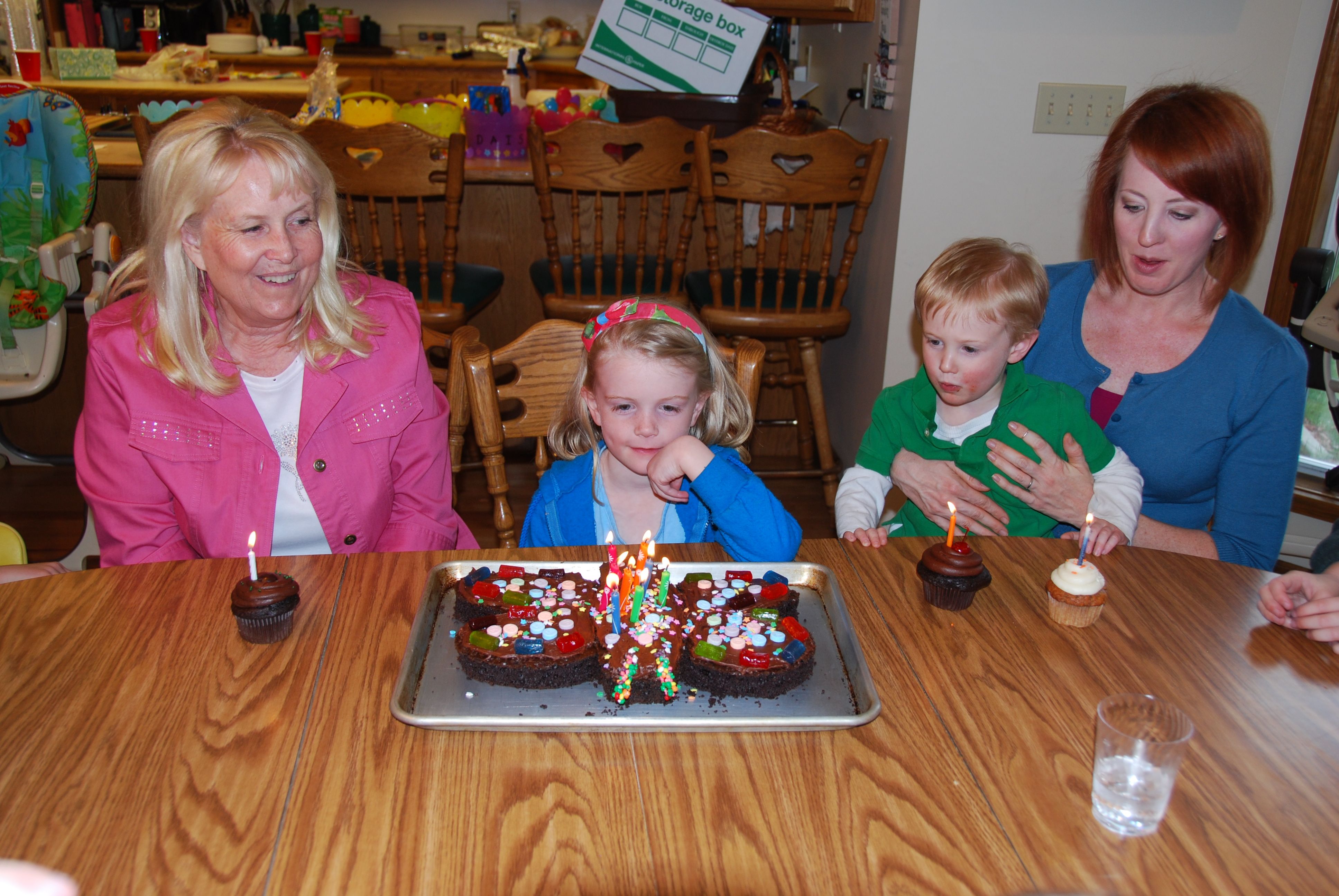 With so many cousins and aunts and uncles here, we celebrate a monthly birthday party. Grandma, Elsie, Caisen and I share the month of April. Any good excuse for cake!
Since winter continued right on into June and we skipped spring altogether, we started to get a little bit of cabin fever. One way of curing the neverending-winter-blues was to enroll the kids in swim lessons. We loved the ISR lessons we did in Atlanta, but there are no ISR instructors here, so we went to a place that is supposed to be similar. All told, I didn't love it, but it got us out of the house for 6 weeks.
ISR swim lessons have the purpose of teaching an infant to roll to her back and float until help comes. Daisy was right at one year old, and could even have started to learn the swim-float-swim sequence. This requires going everyday for 6 weeks. As I watched I realized the instructor wasn't really heading down this path, and when I brought it up around week 3, she said, "It is really important to do it this way or we could mess up her strokes in the future." I'm sorry what? She's not training to be in the Olympics. The whole purpose of bringing her here was for her to learn survival skills in the water. For those who remember, Brinlee, Kimball, Sawyer and Caisen took the ISR lessons right before a trip to Hilton Head, and it saved Caisen's life. So when I insisted that I wanted the focus to be on the swim float sequence, she responded, "Well if all you care about is her safety around water, that's fine, but it will ruin her strokes." I'm ok with that. Unbelievable we had to have this conversation repeatedly. Once our 6 weeks was up, we never went back.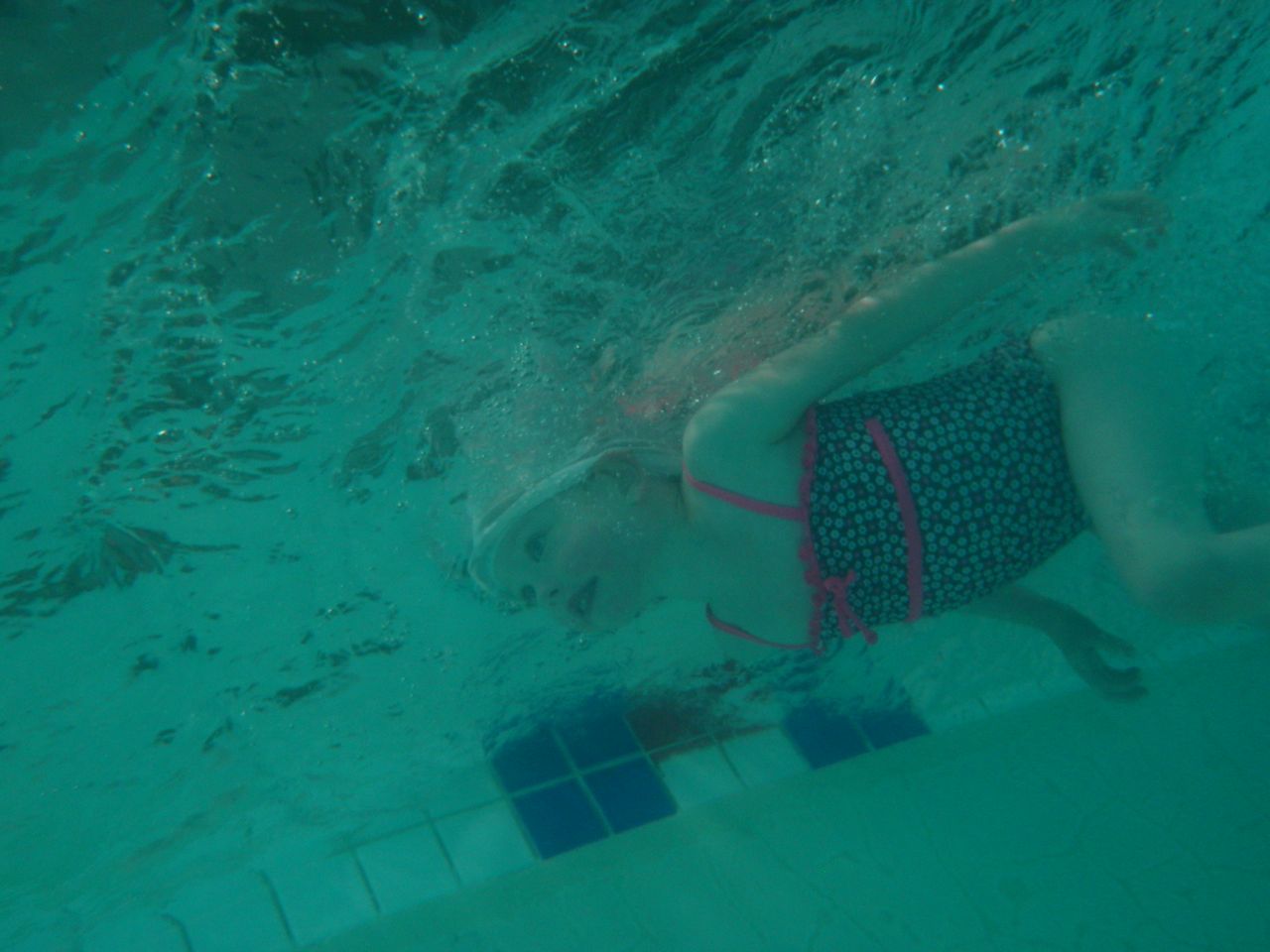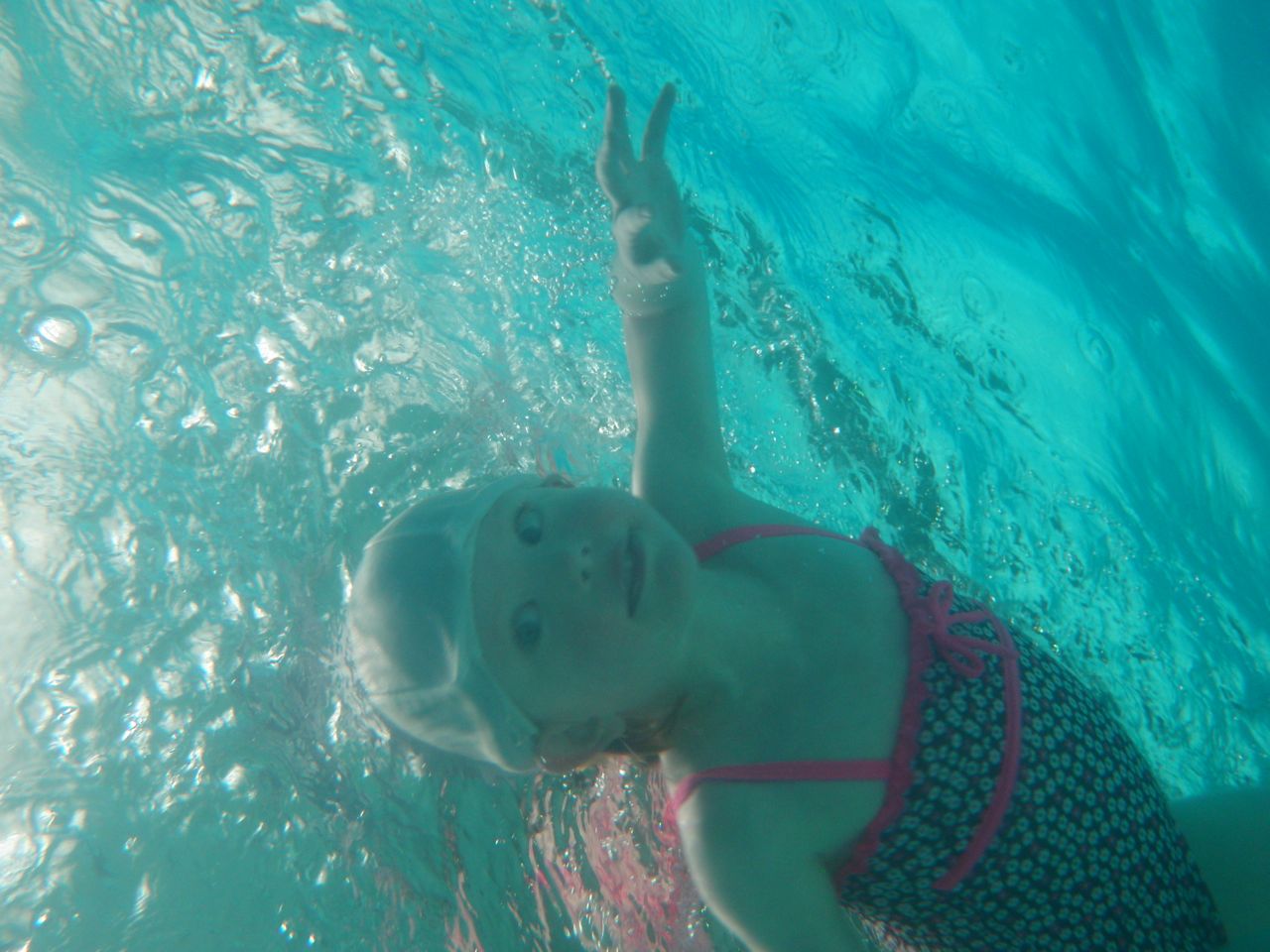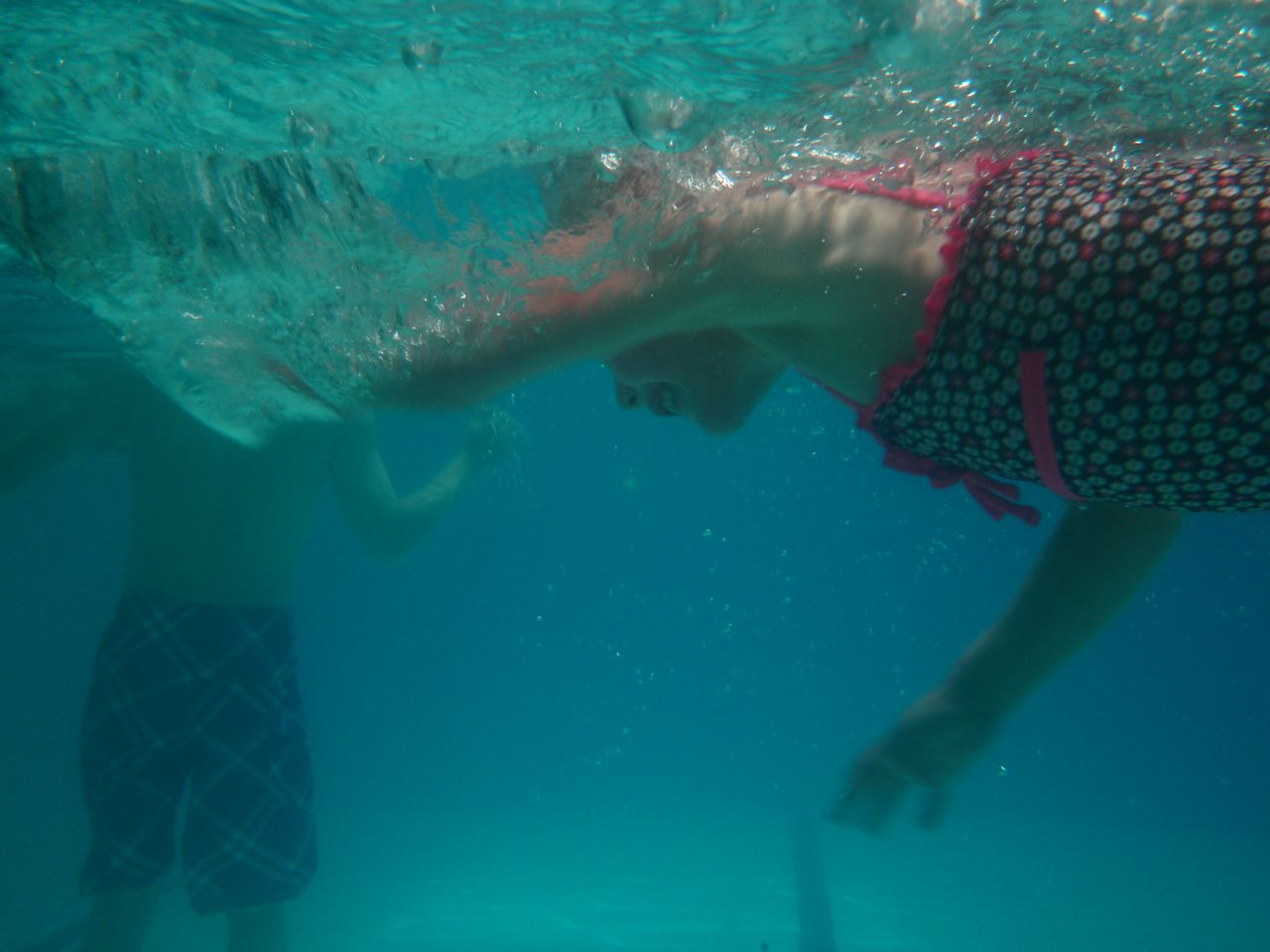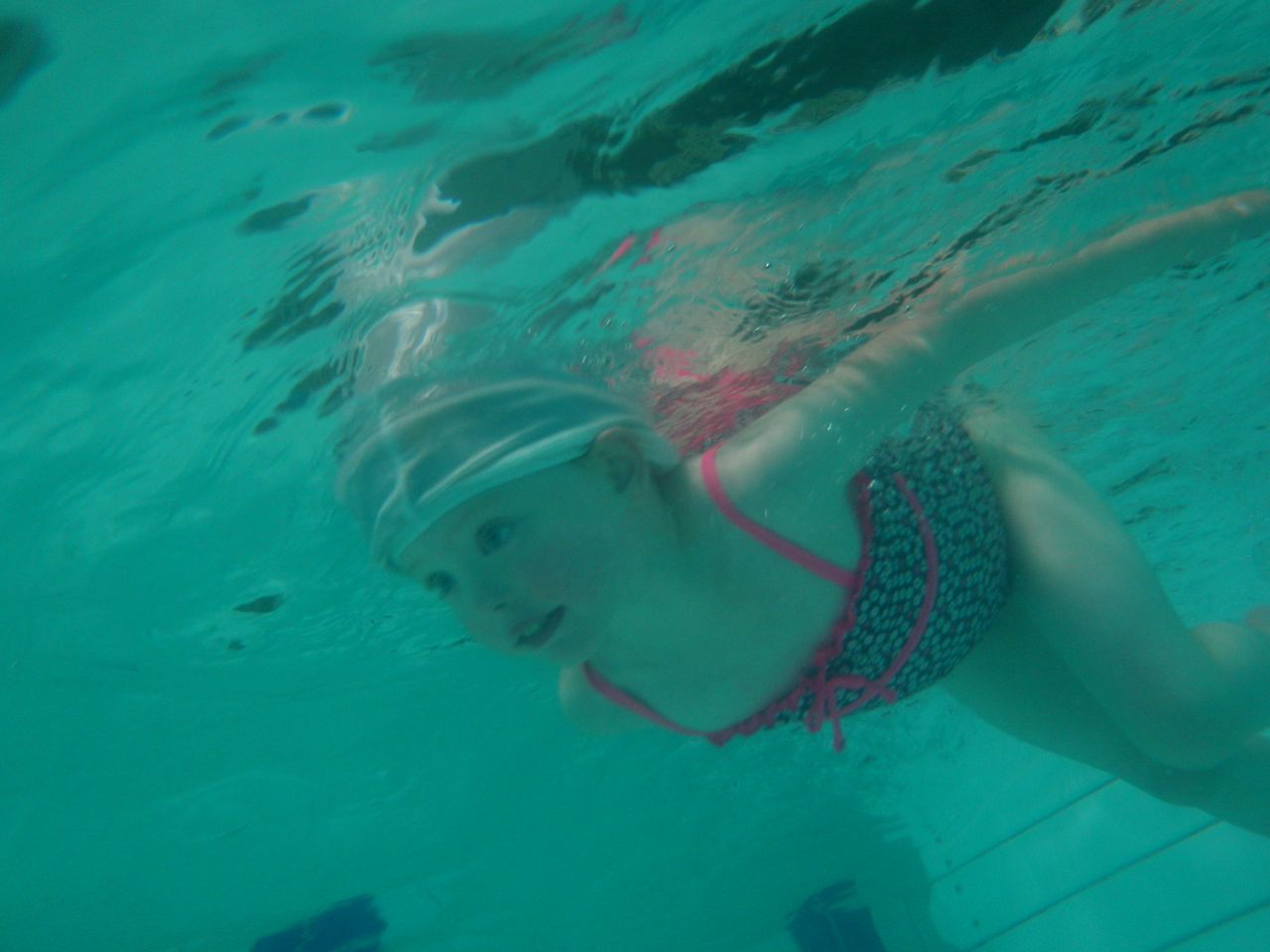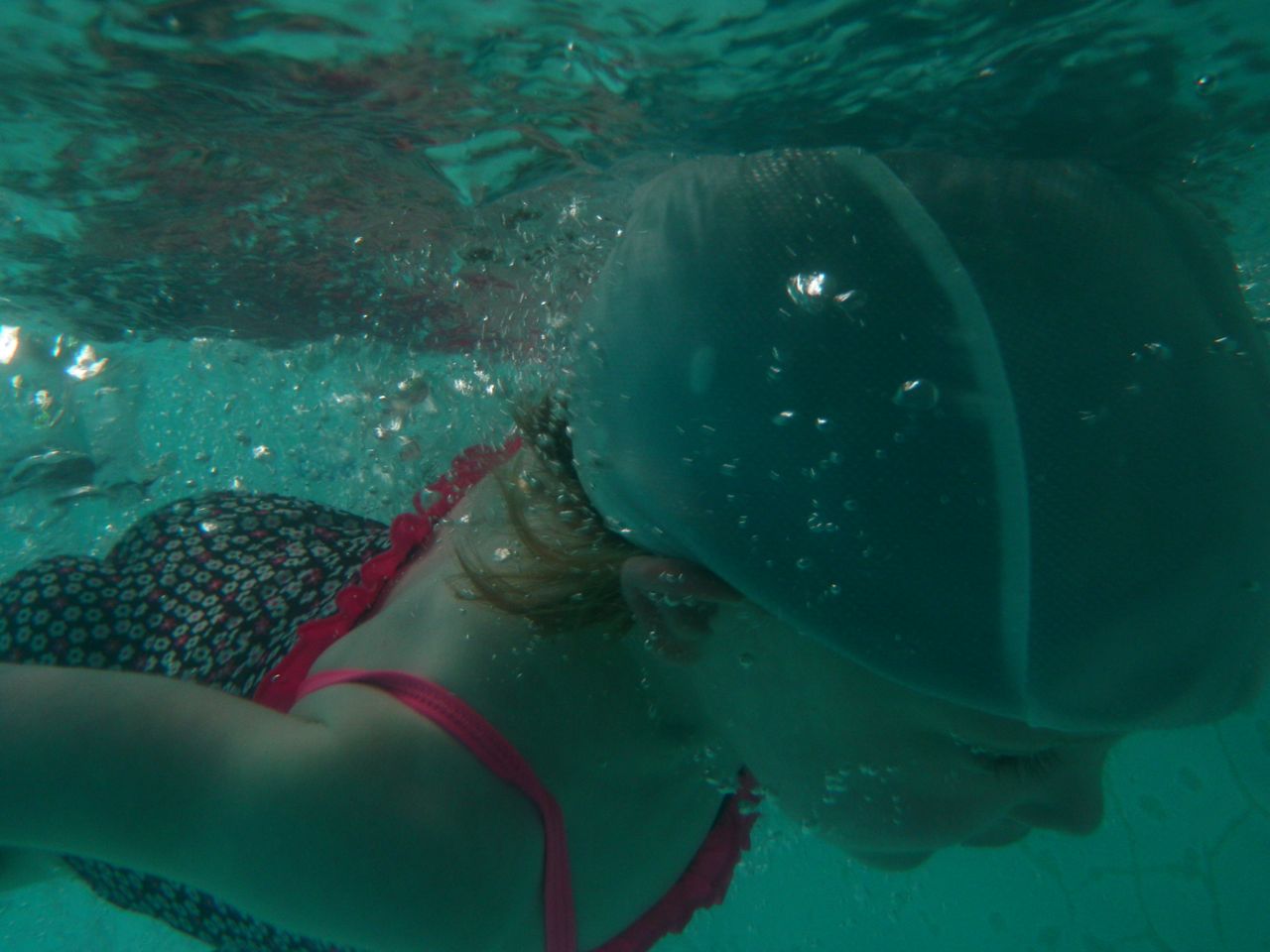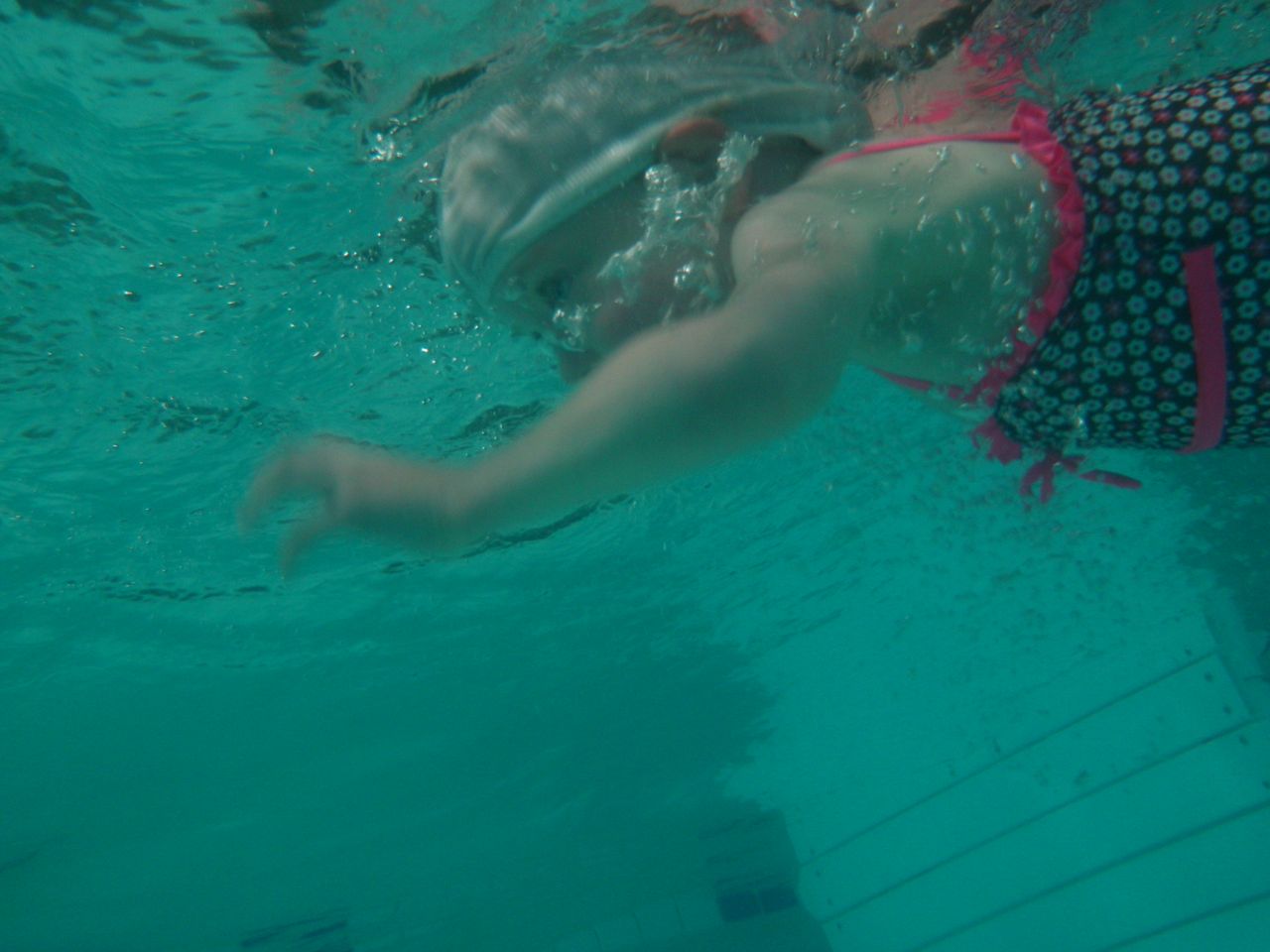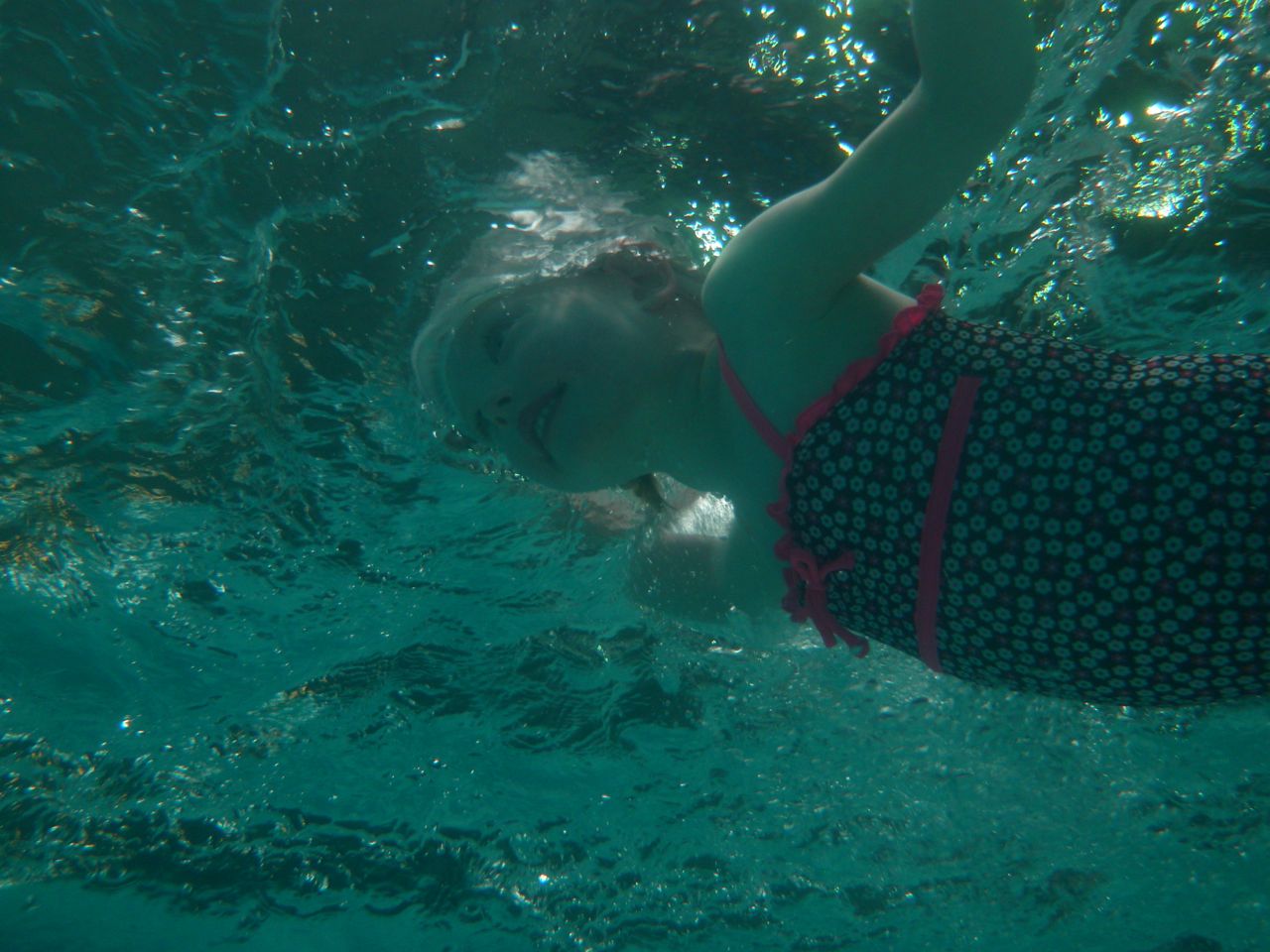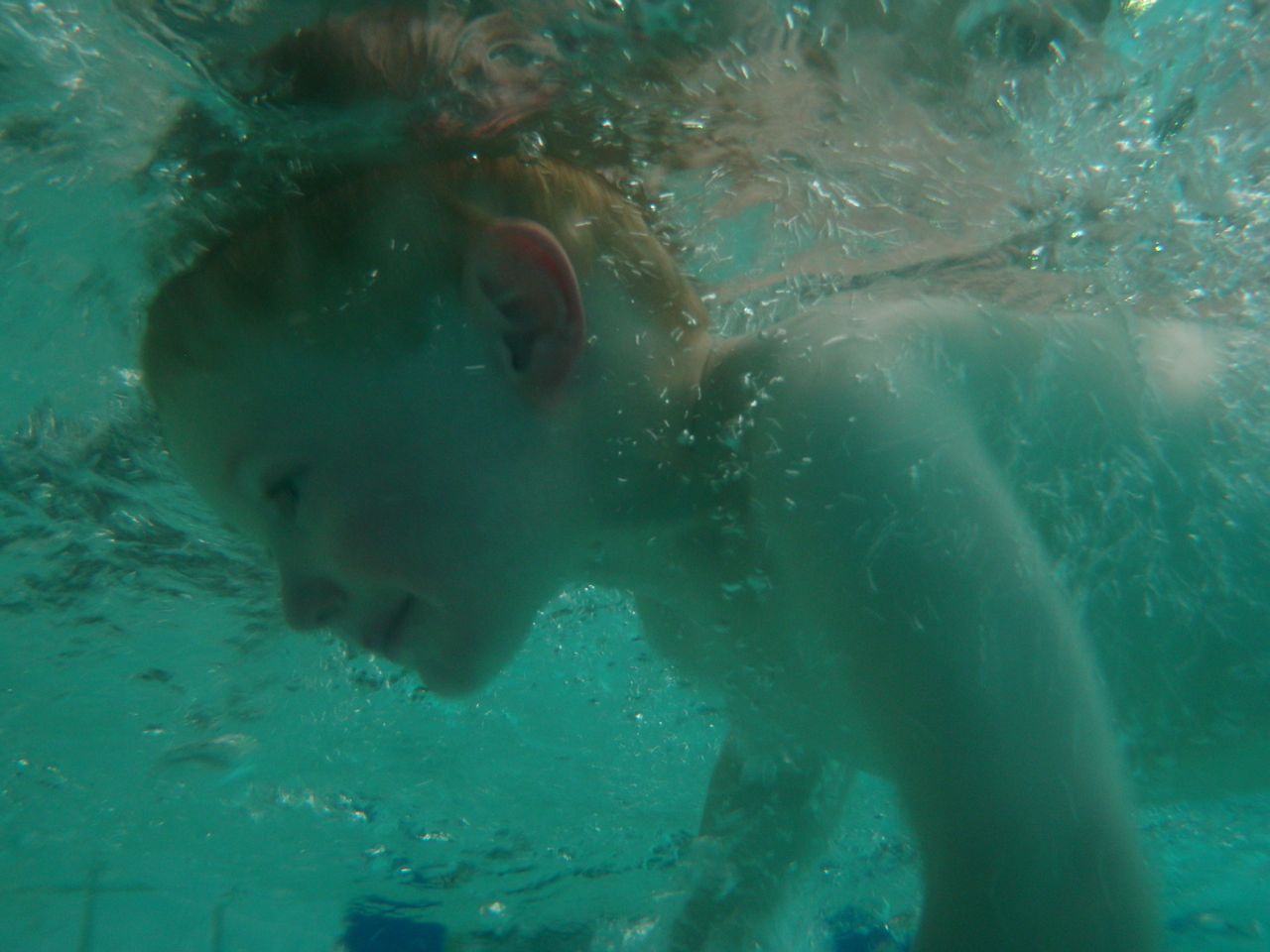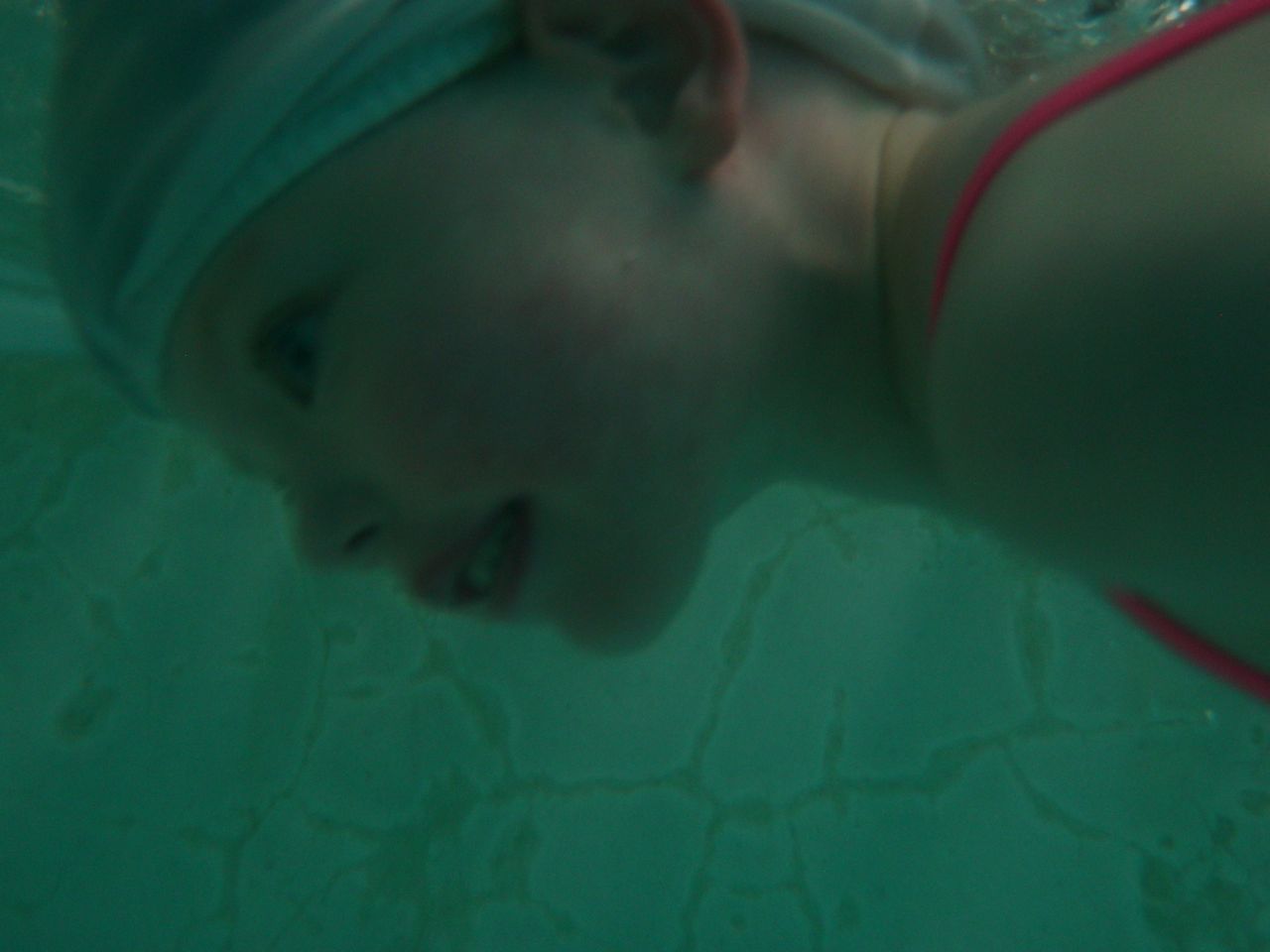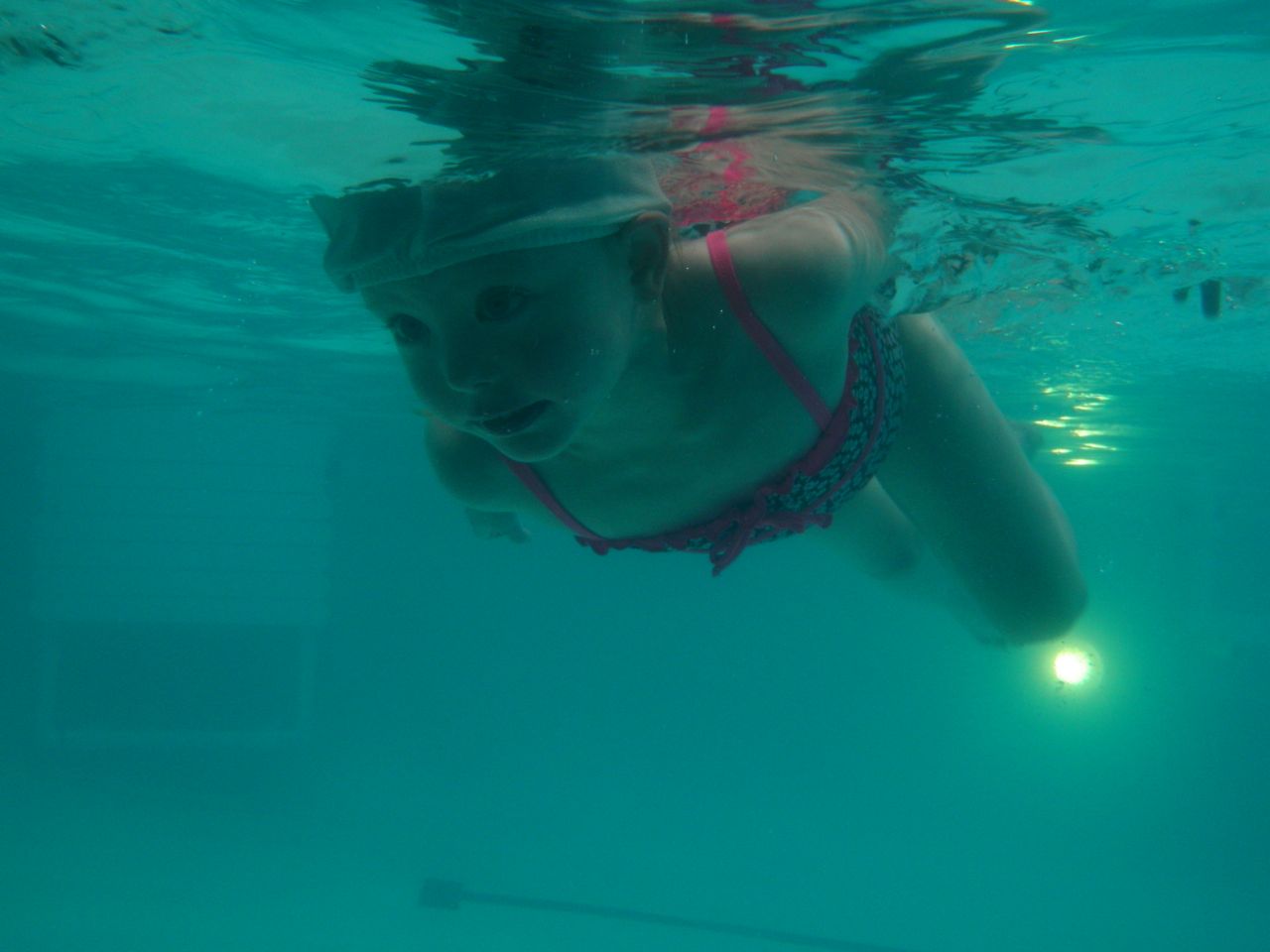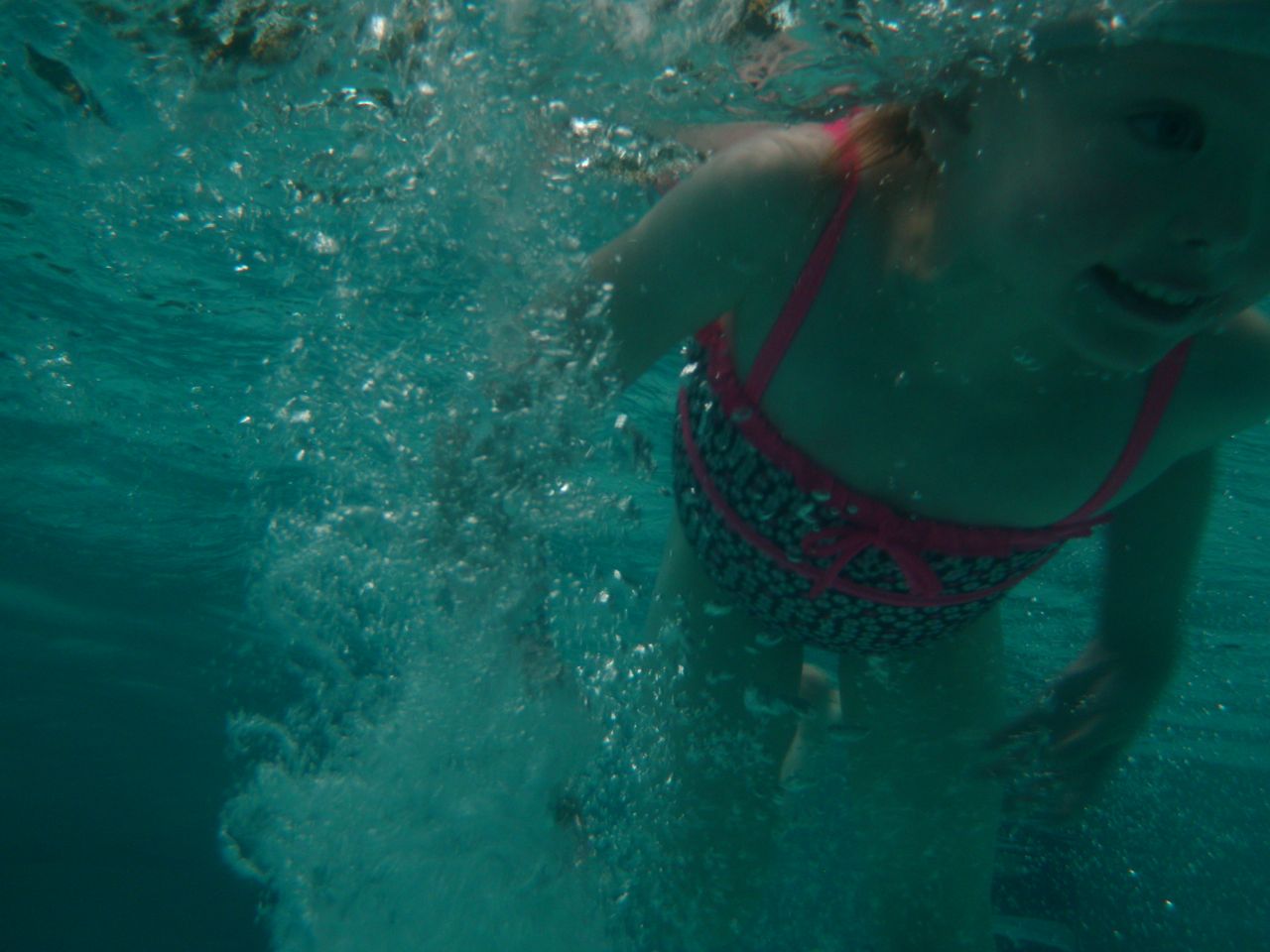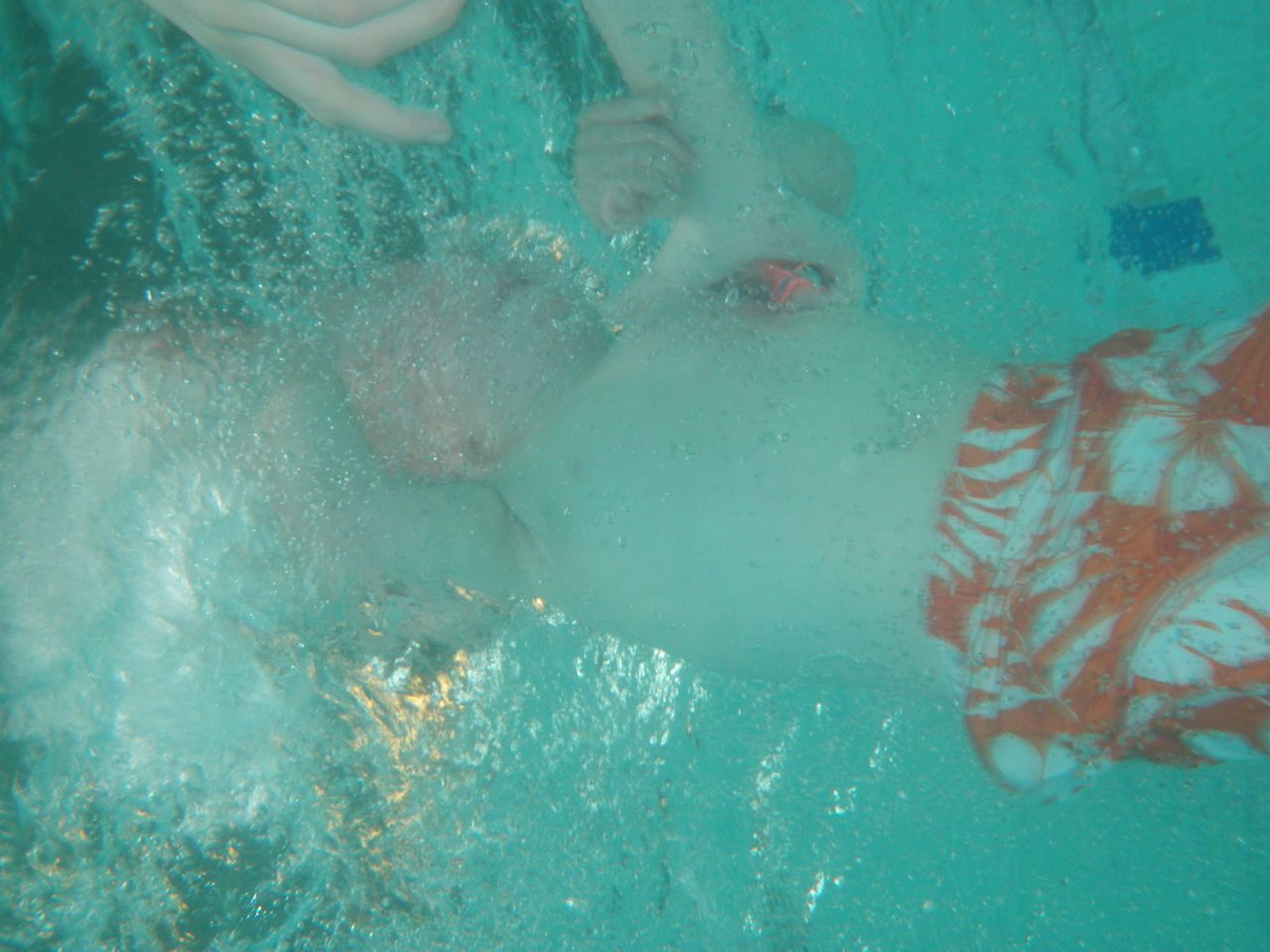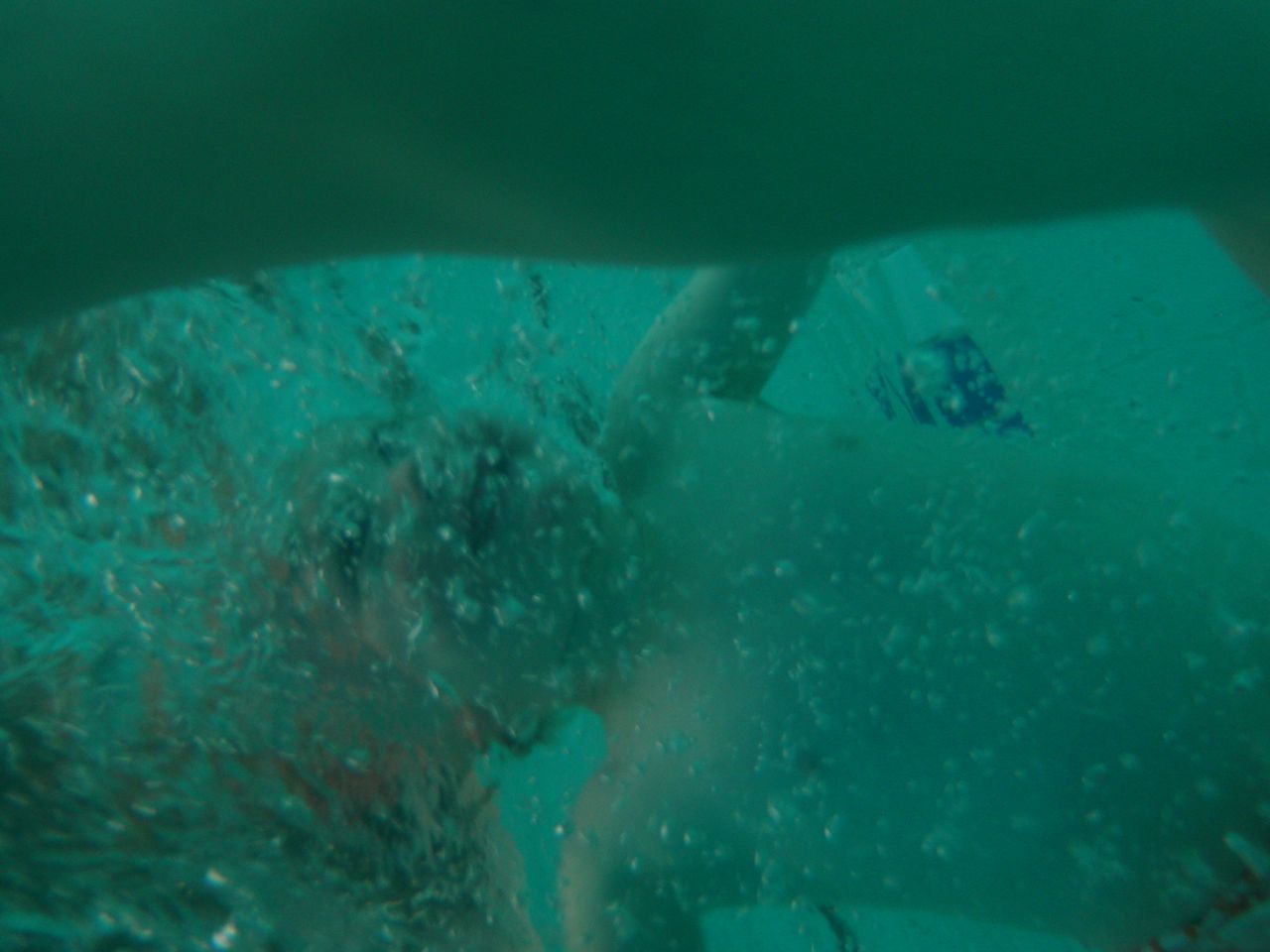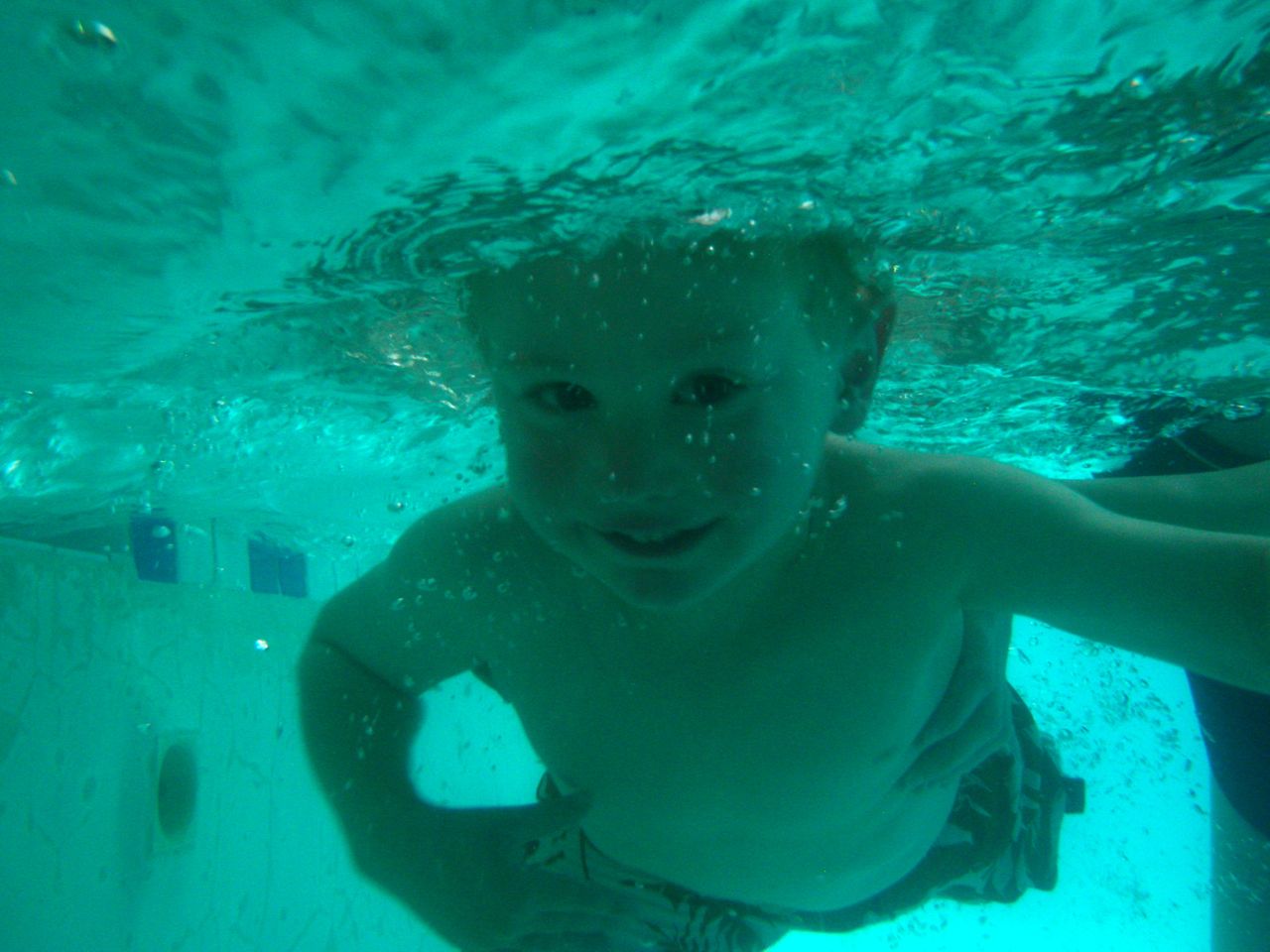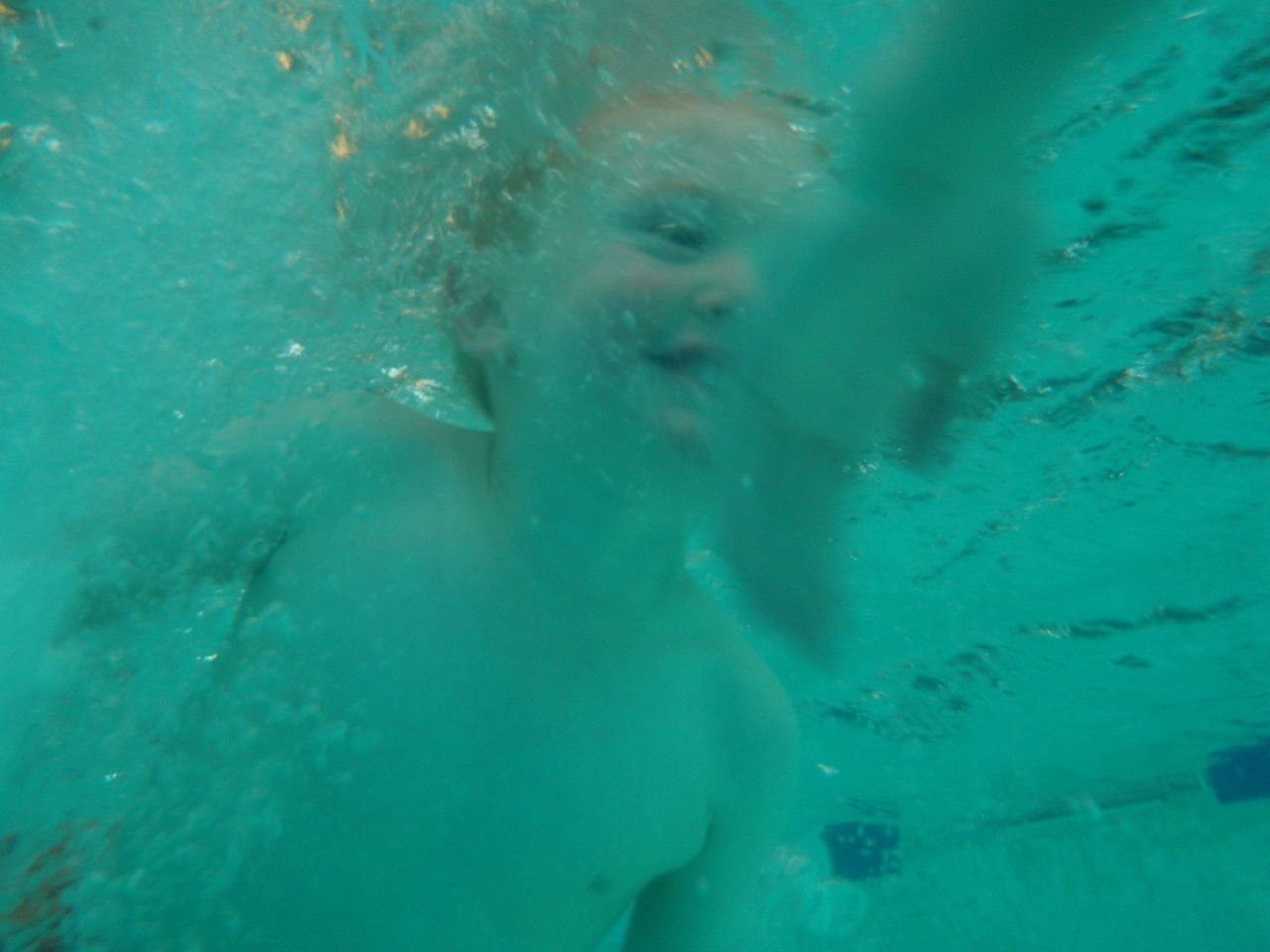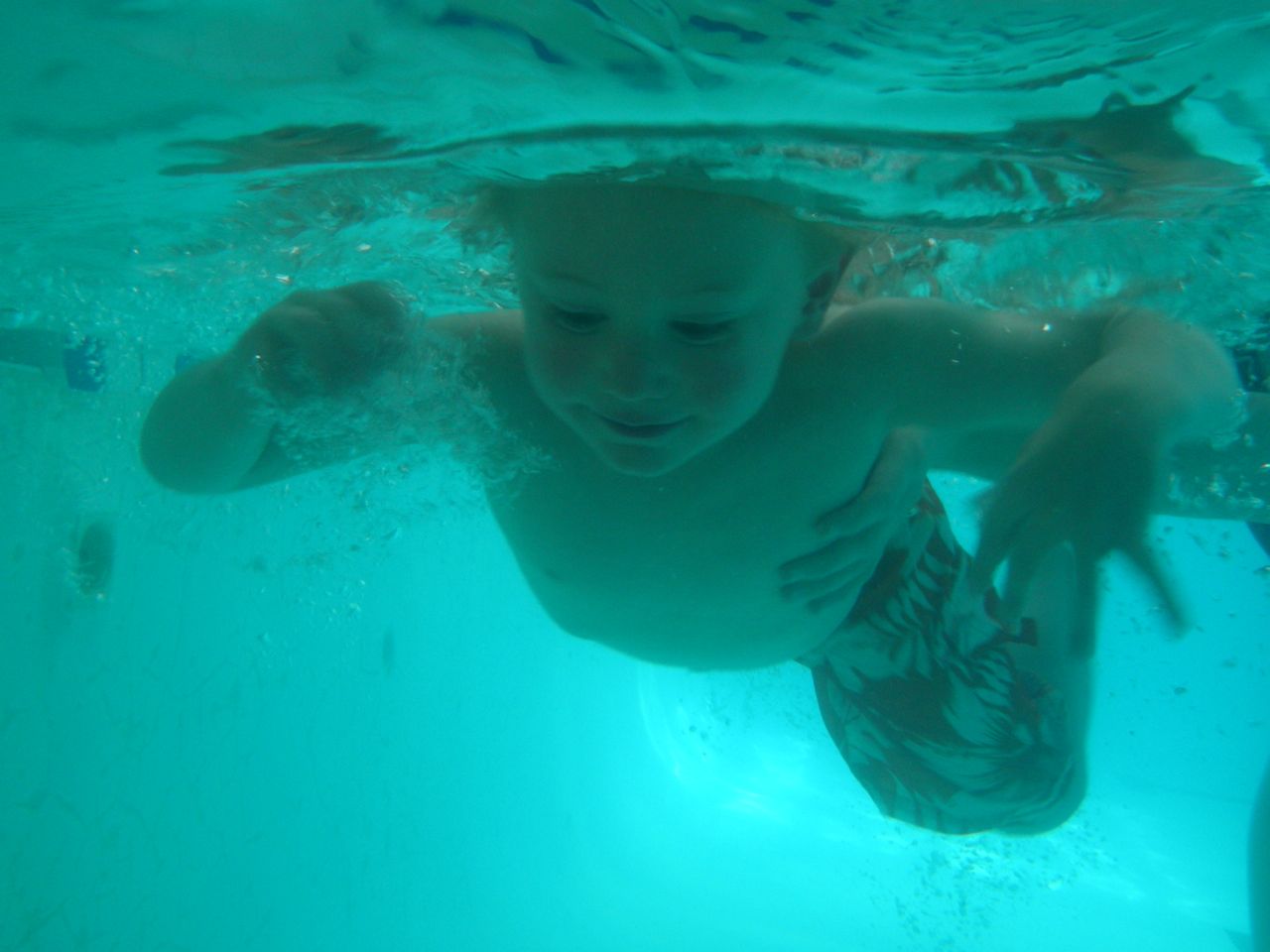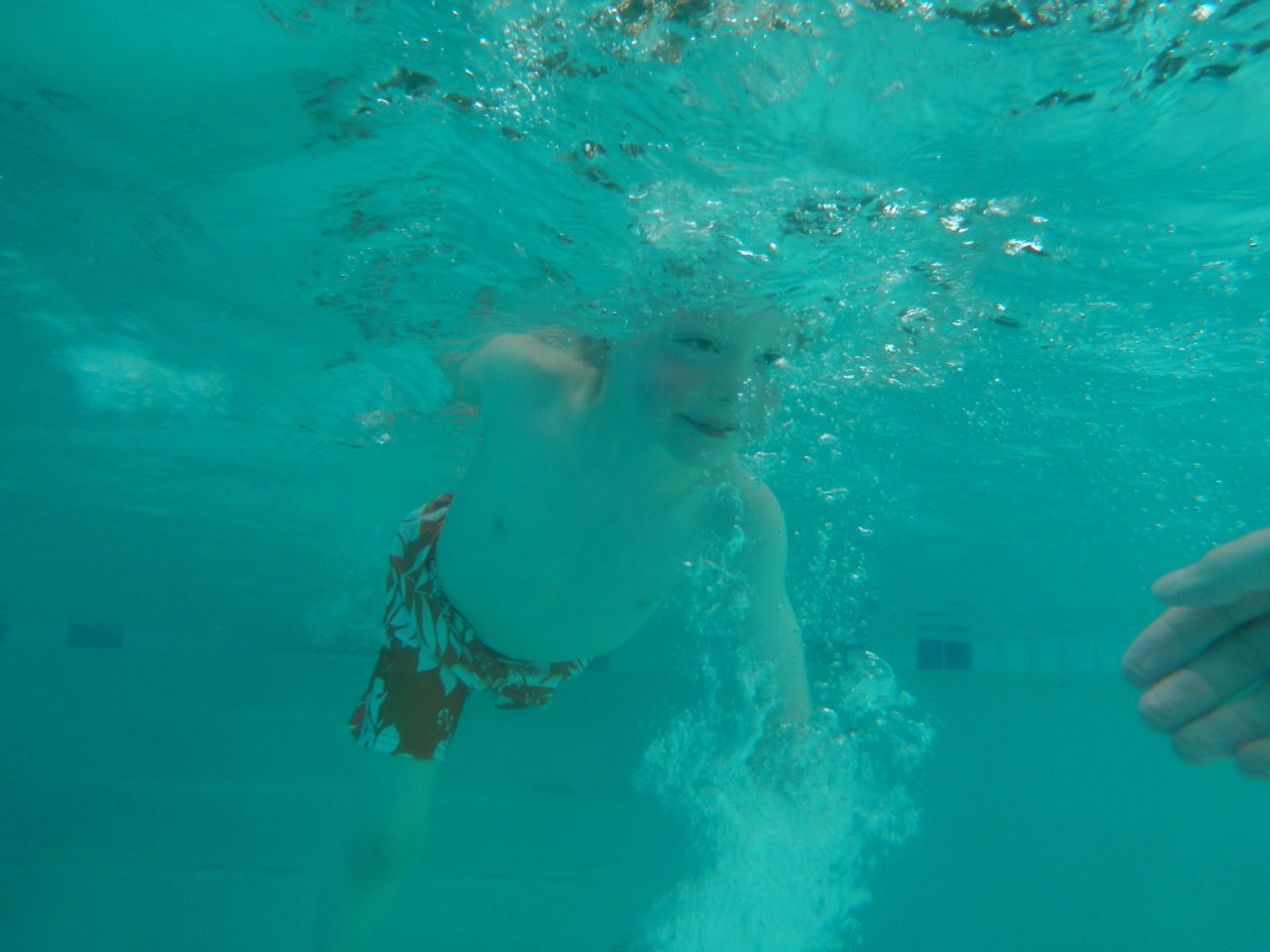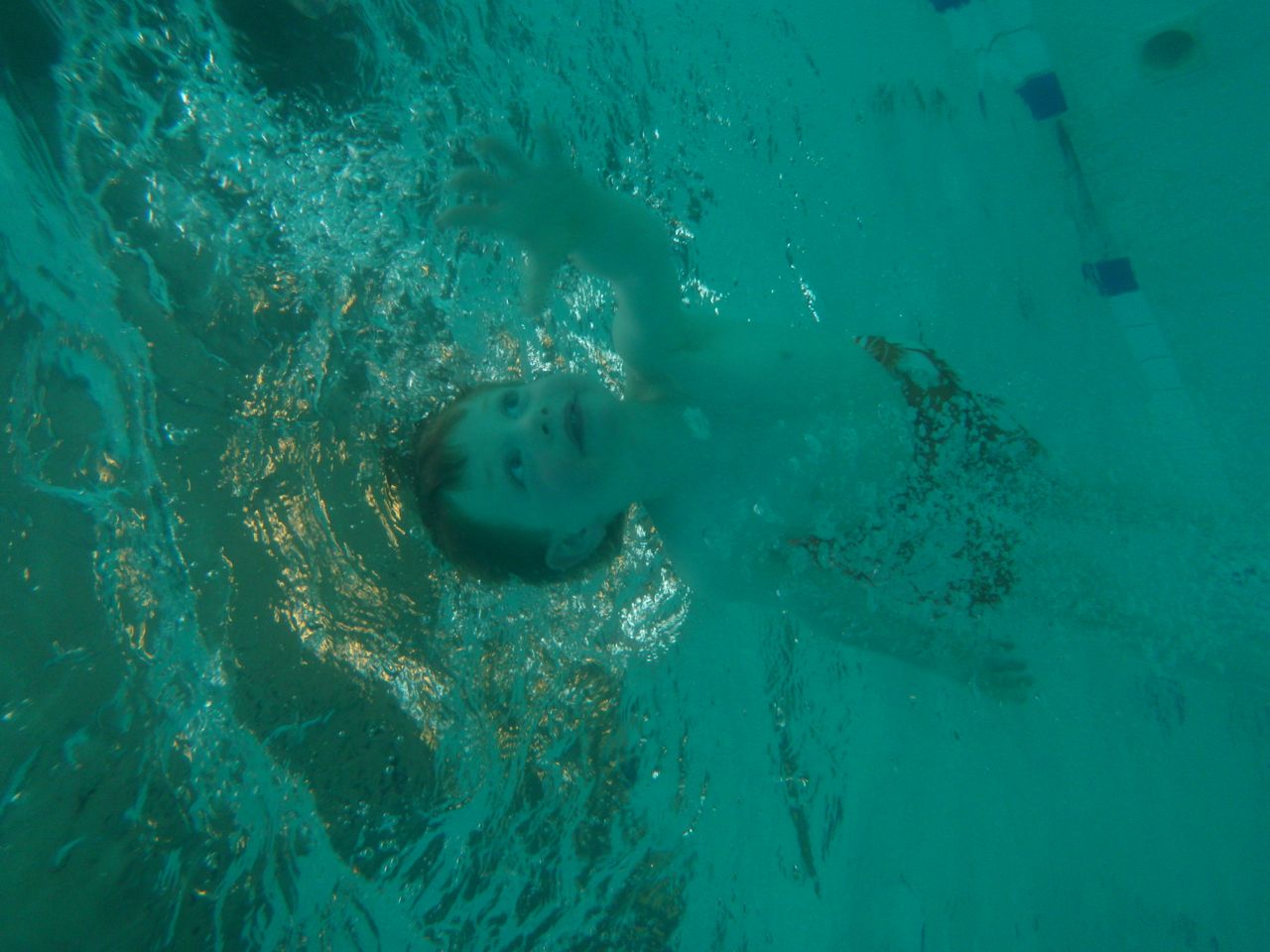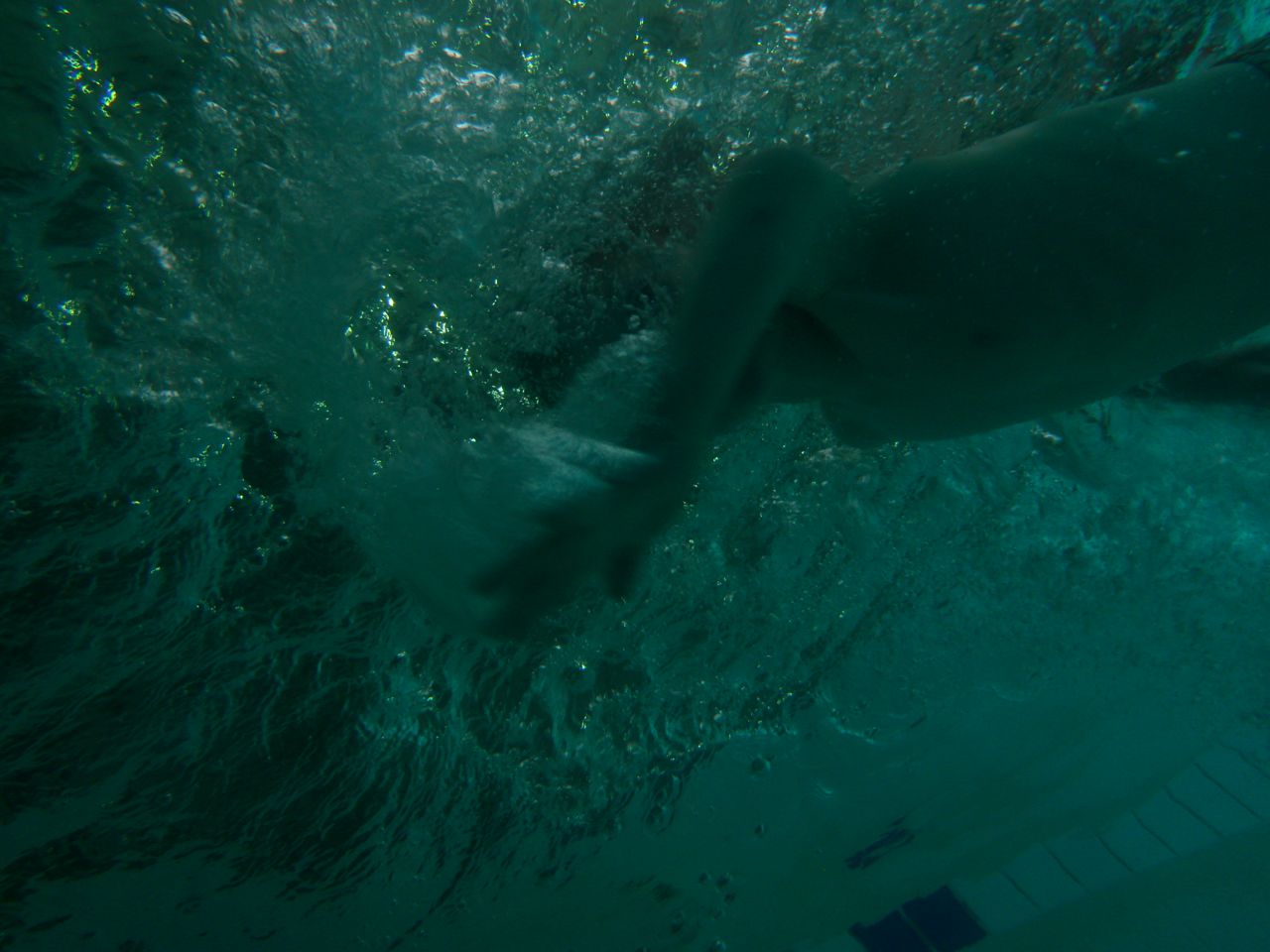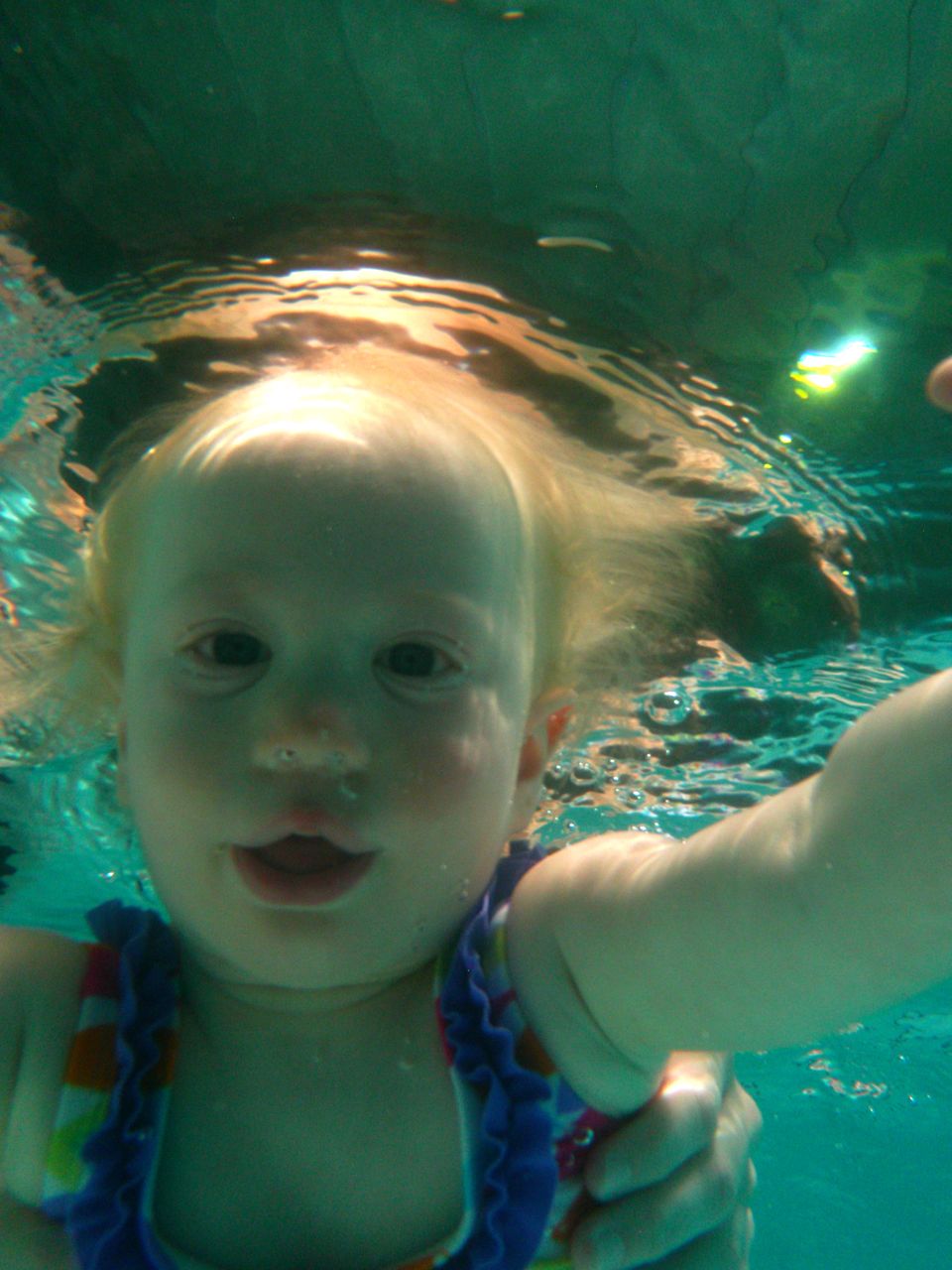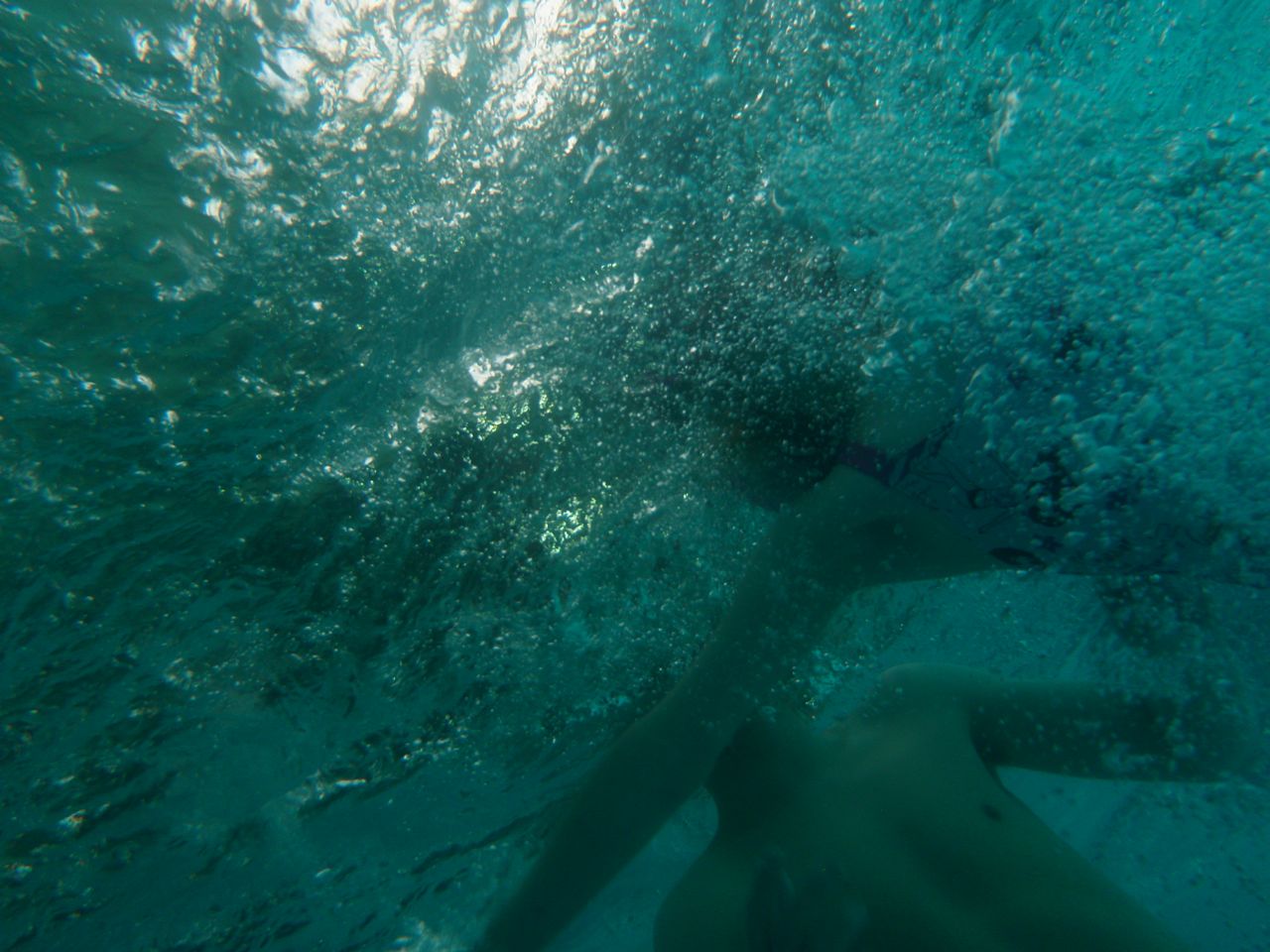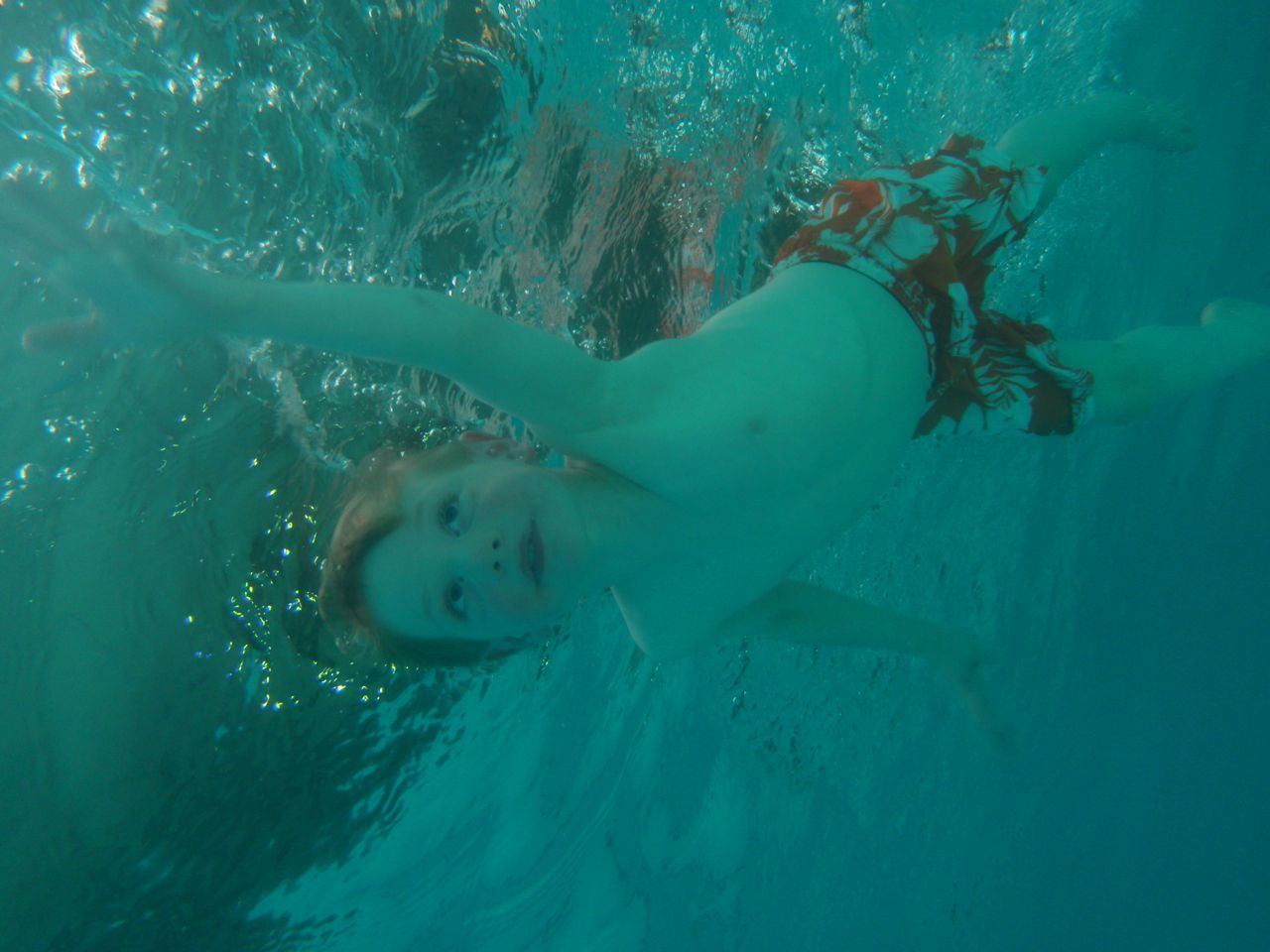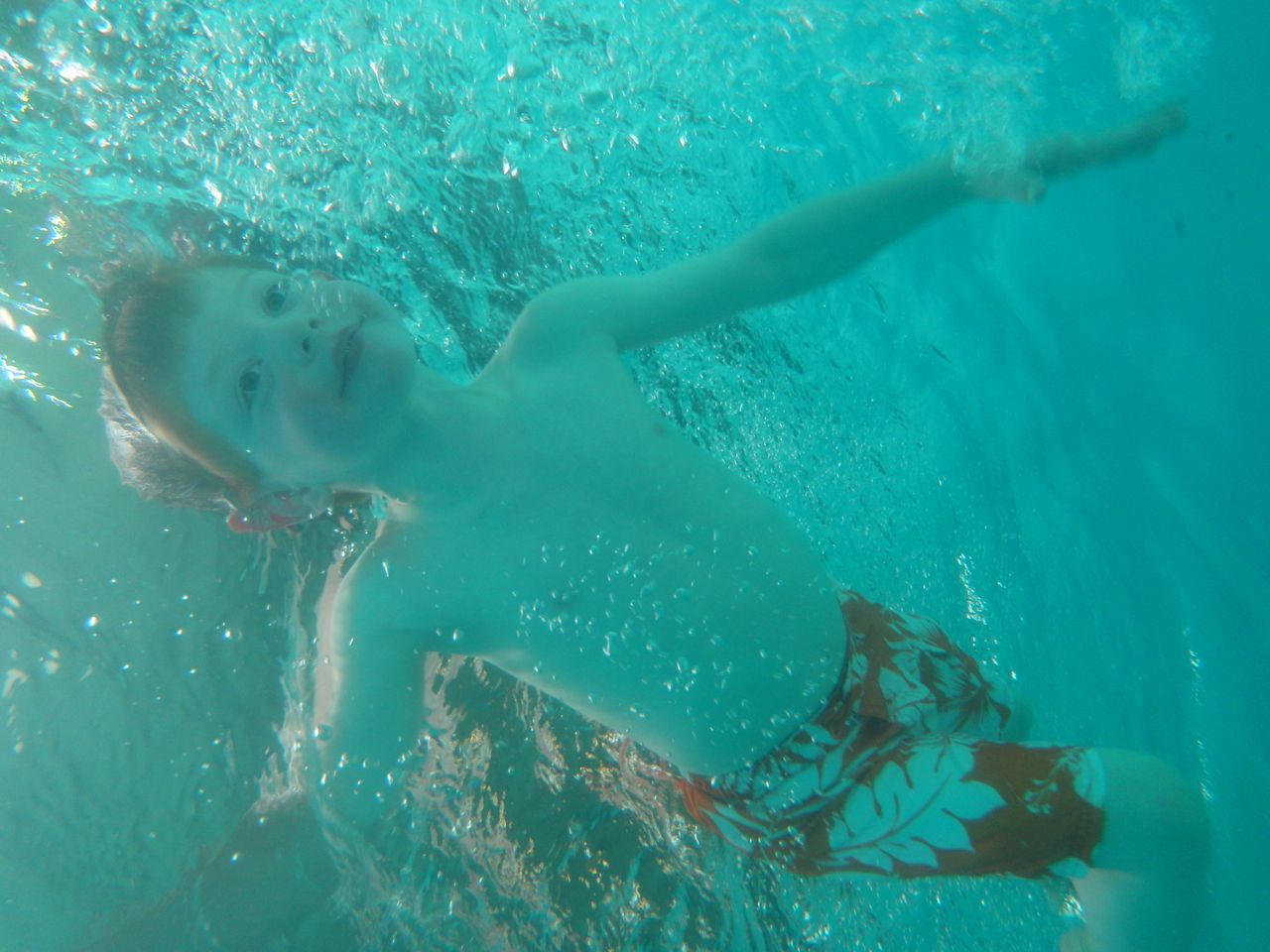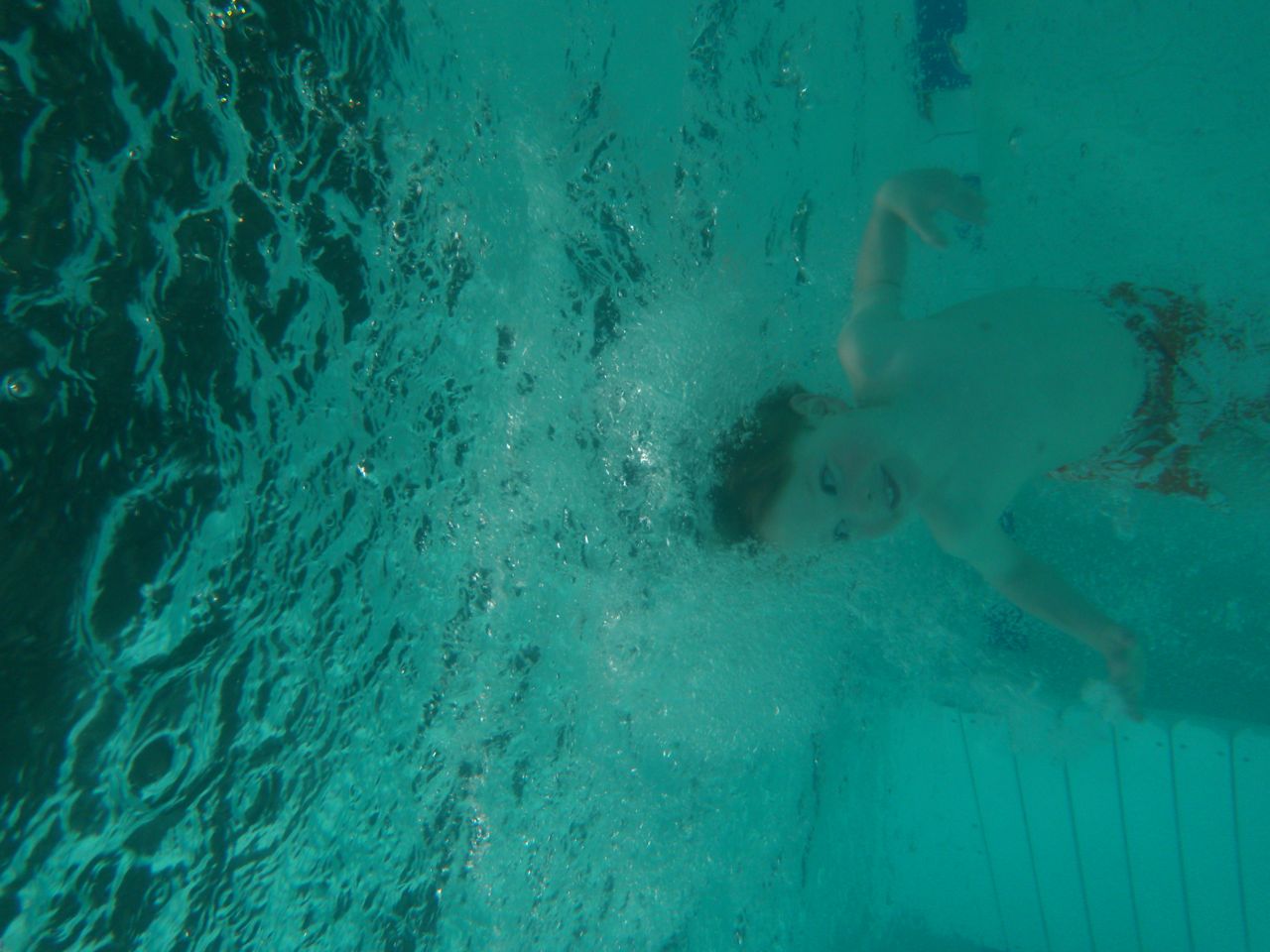 During her lessons Daisy would float on her back in this position and SCREAM, which is normal. What wasn't normal is she would pull her hair as hard as she could while she screamed. So I'm not sure if she was screaming because of the water or because her hair hurt. She also used to scratch her head and pull her hair like that as a tiny baby when she was in bed. It was a little maddening. We tried socks on the hands and all those tricks but she always got them off and grabbed on. Crazy girl. At the swim lessons there was a place where I could stand and she couldn't see me. This was best because otherwise she would focus on me and expect me to get her out. There was a couple who had come to see what the lessons were about and saw Daisy trying to rip her hair out with both fists. They commented on the unusual positioning of the baby in the water, and I assured them their child most likely wouldn't do that. It was just her thing.