Grandma had an Easter egg hunt at her house for all the cousins. She puts candy, trinkets, and the occasional $5 bill in them. We were lucky that there was no snow on the ground at this point because it snowed so much that winter that we thought it would never end. It was the winter that wouldn't end, and I officially hated Utah. I hate being cold. I hate snow.
It was fun to celebrate Easter with family here though. It is a holiday we always celebrated alone before, and this was all new. They had the big hunt, running with cousins, it was a big time. After the hunt there is food and more playing, and the kids just love it.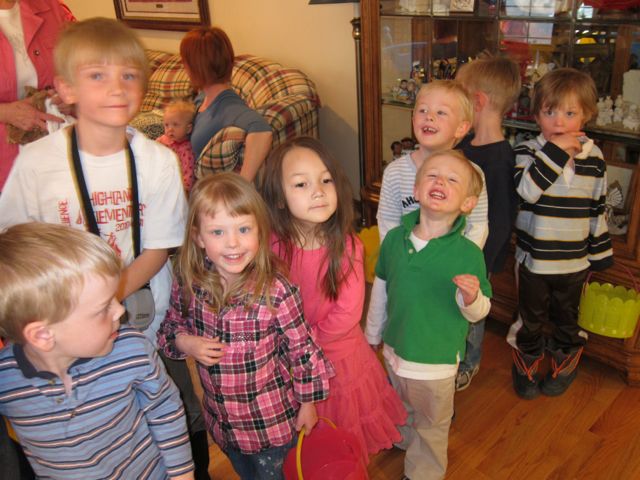 Here we are lined up to go out in the yard. The uncles run outside and hide hundreds of eggs. When they are ready the kids get lined up youngest to oldest. The youngest kids (usually 5 and younger) have exclusive rights to the area closest to the house where the eggs are easiest to find. The rest of the yard is for everyone. The kids are limited to how many they can grab so that everyone gets some.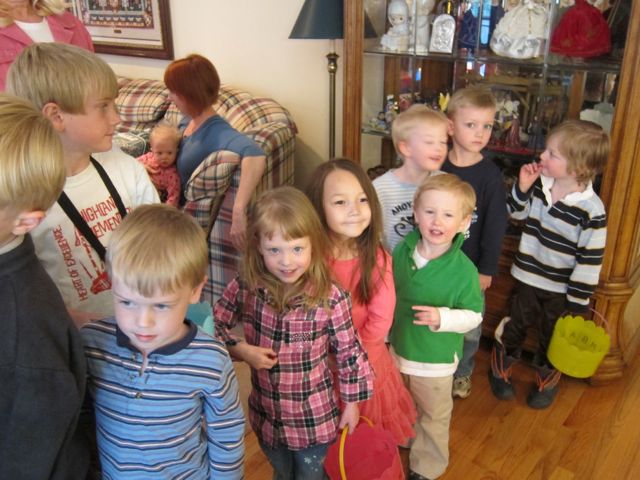 The natives are getting restless.

Brinlee and Sierra on the prowl.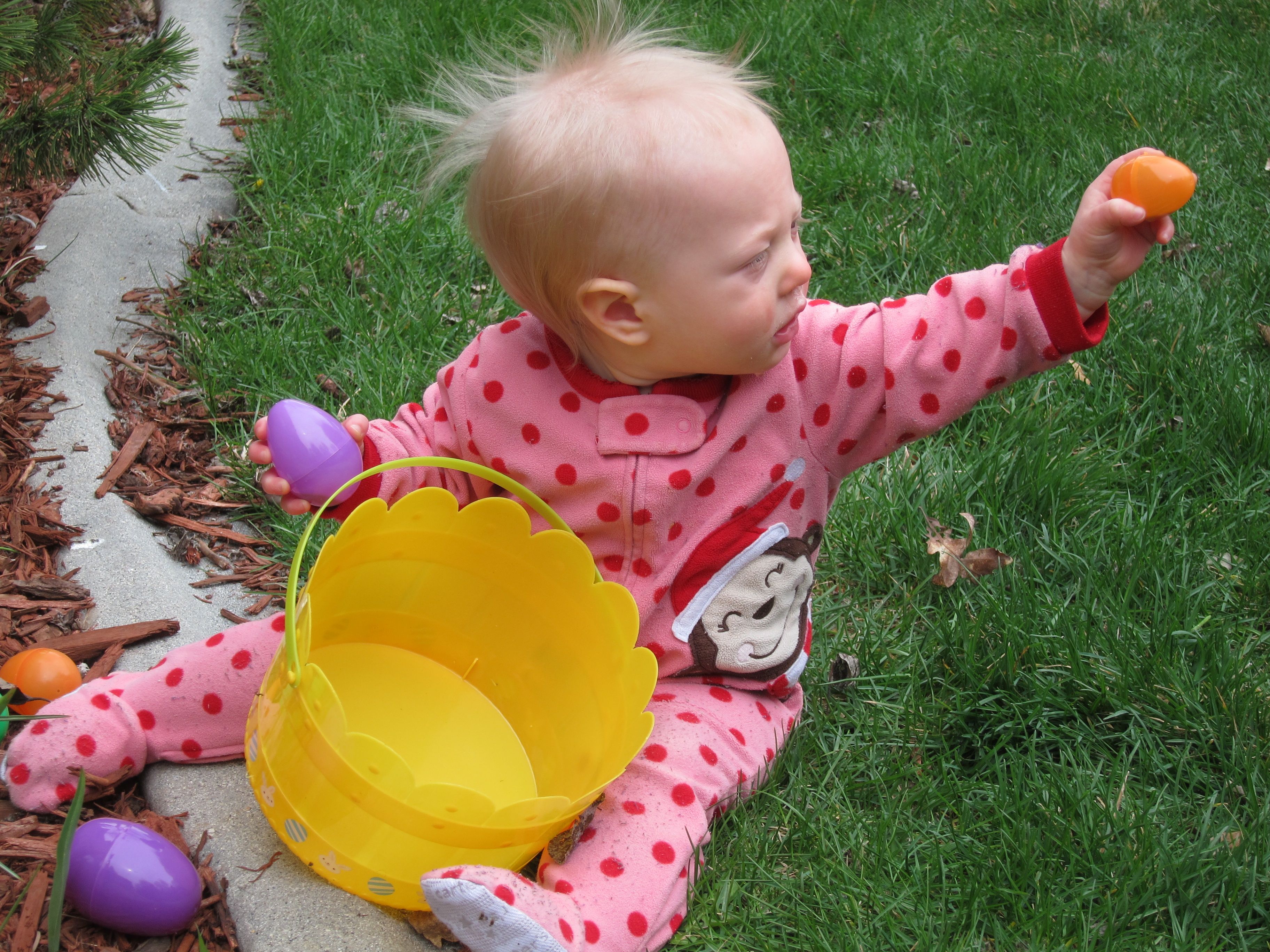 Why yes, that is Daisy wearing Christmas pajamas to the Easter egg hunt. It was cold enough to be Christmas, so why not?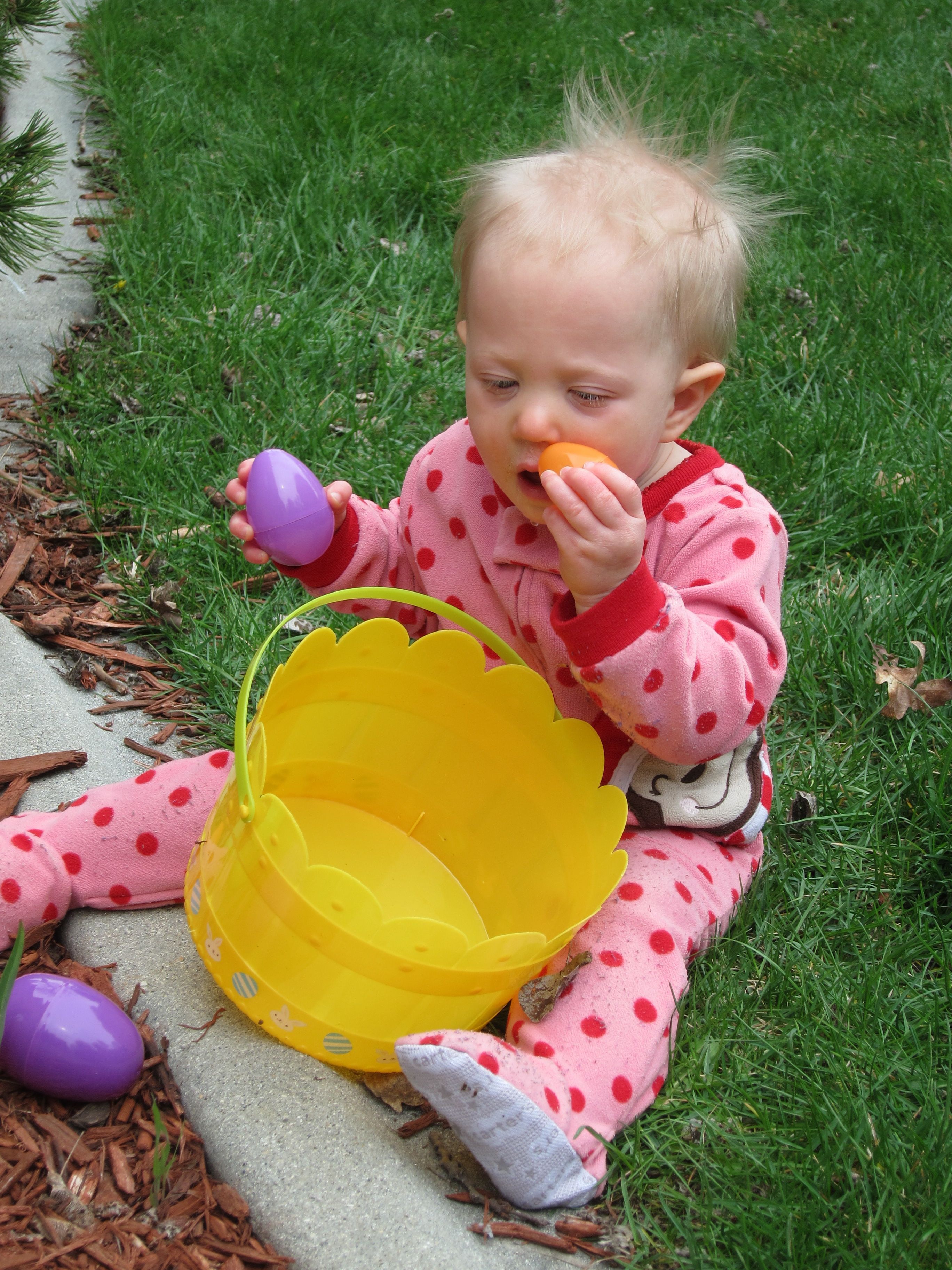 It doesn't smell like an egg…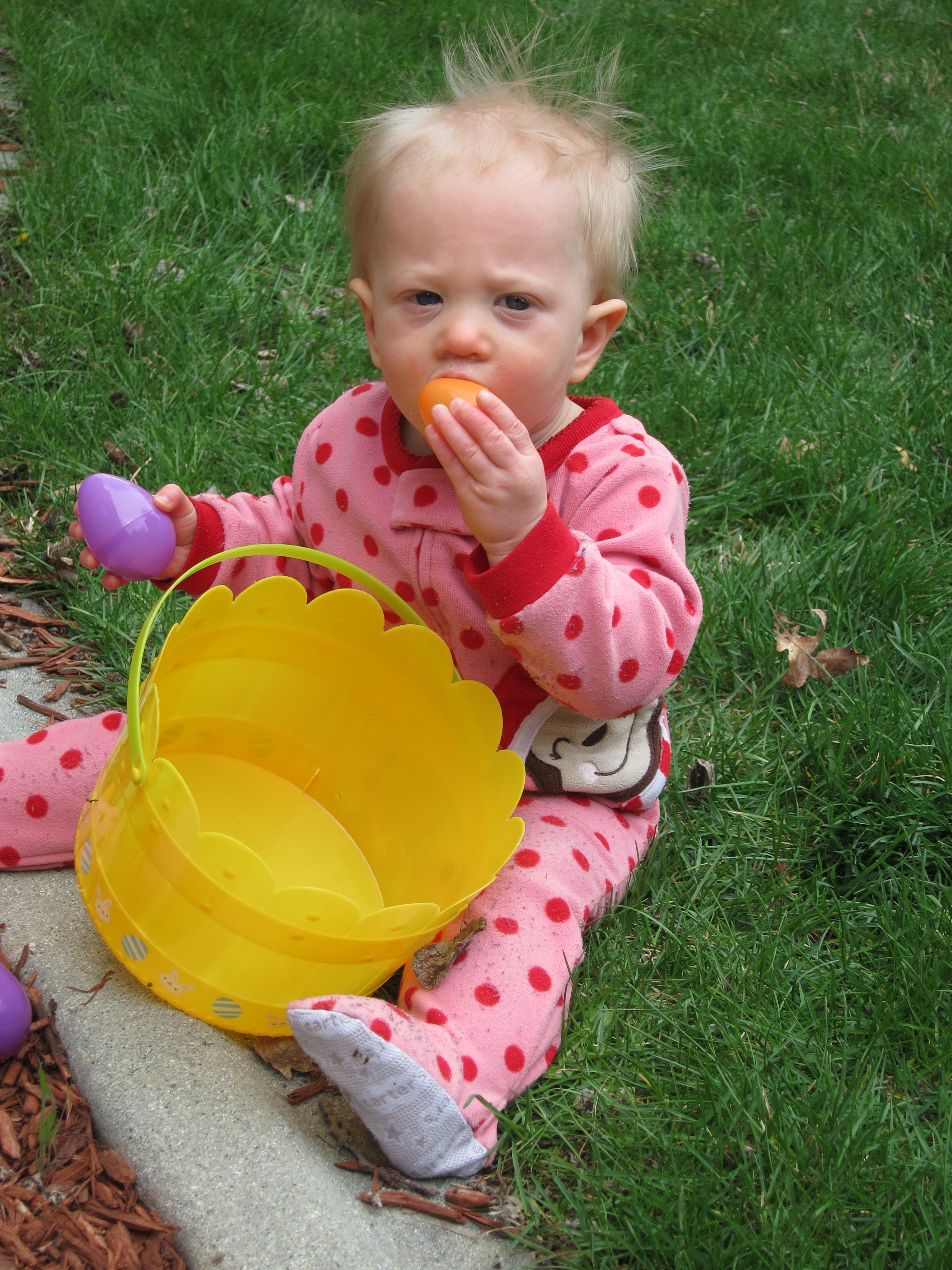 It doesn't taste like an egg…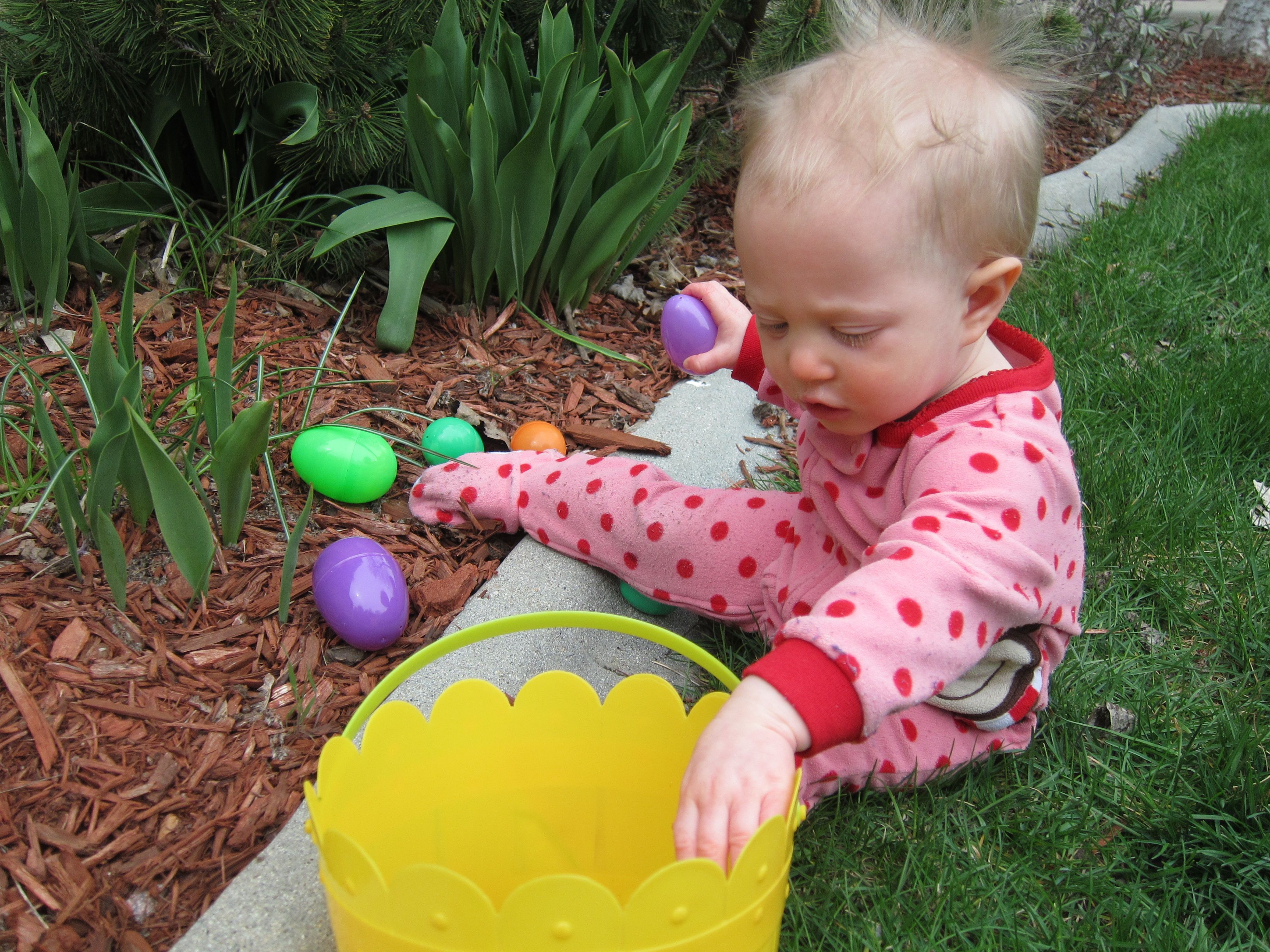 Eh, who cares? I'll keep it.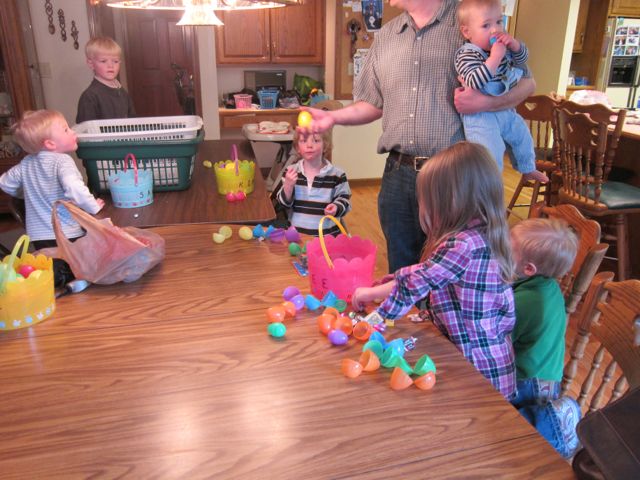 Opening the eggs and checking out their stash.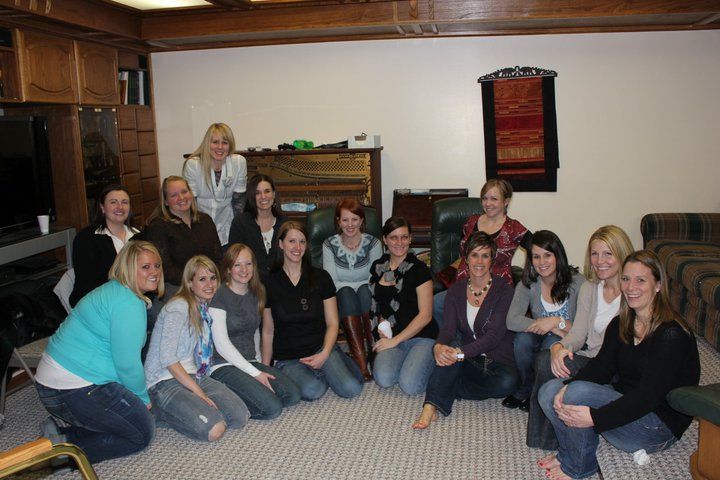 I had a girls night out with the local triplet moms. I joined the local triplet group and have gone to a few of the girls night out activities. Lots of fun. It's a great group that has grown so much. The group in Atlanta is huge, over 350 people, and this one was maybe 50 at the time? Everyone is very nice, and it was nice to have an instant connection with some women who get what my life is like. Our kids were among the oldest in the group at the time. The families are fairly spread out, so there isn't anyone close enough to hang out with on a regular basis, but I do enjoy the get togethers. Those were some much-needed breaks and laughs.