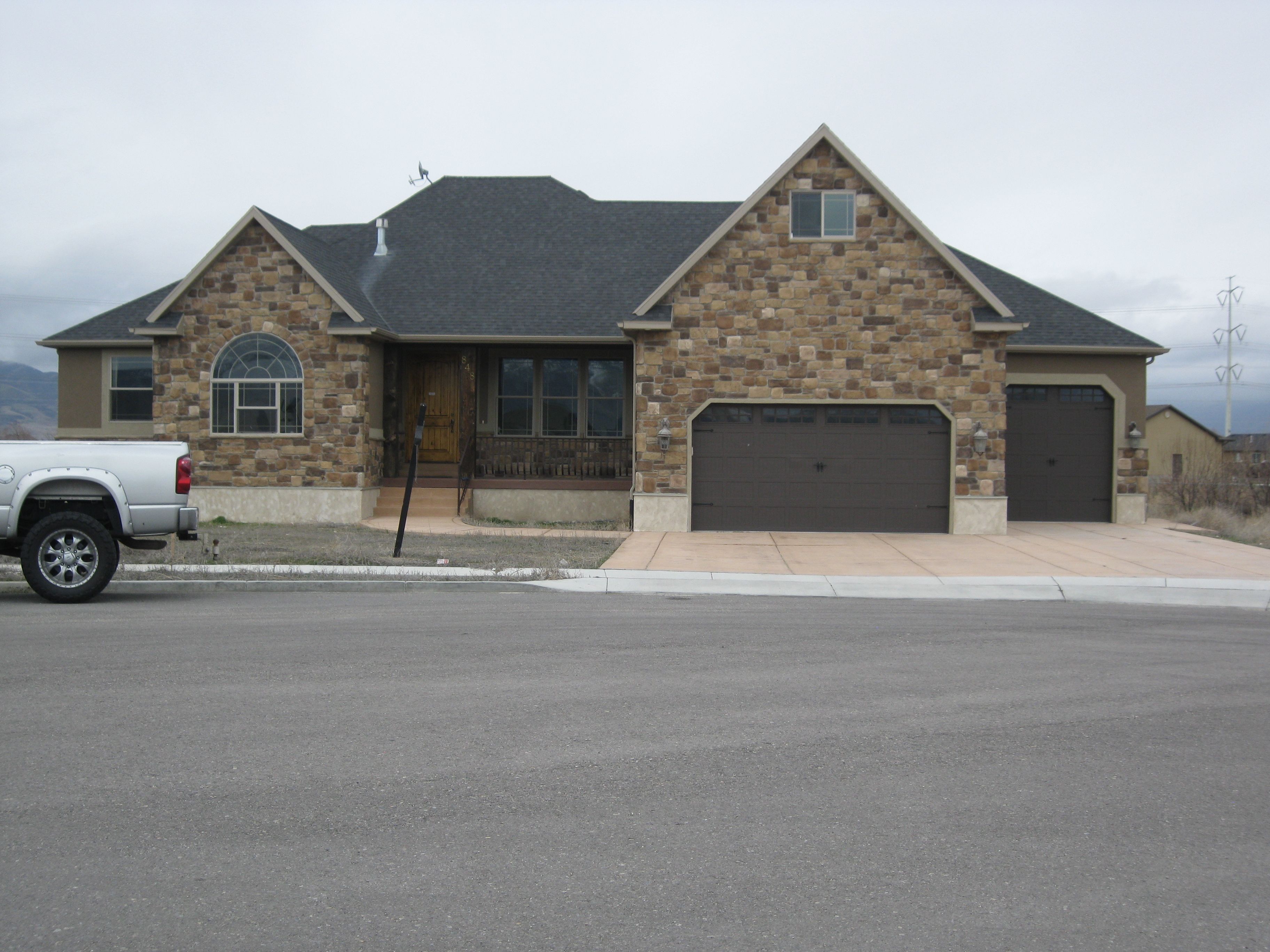 Future home sweet home.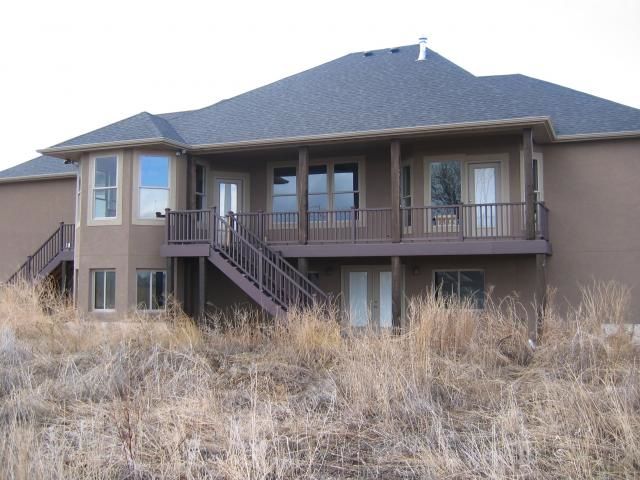 Back of the house.
In the time since we moved to Utah, we stayed with Adam's parents while we house hunted. We were in no hurry to buy a house since we had a house in Atlanta still. We finally ended up renting it out because the market was not favorable for selling. We were ready to find a rental house and take our time deciding where we wanted to buy. The last (and first) time we bought a house was a major rush job. It was almost the end of our contract in our apartment, and we had plans to renew. Then we found out I was pregnant with triplets, and that apartment wasn't going to do it. So we had 5 weeks to find, buy and move into a house or we would have to pay double rent every month until we moved out. So we rushed into buying a house that we really liked, but may not have purchased if given more time to look. However, Adam's parents strongly encouraged us to stay with them and find a house to buy because of the unique market at the time. Housing prices and interest rates were both extremely low, which never happens. It definitely wasn't easy for them to have us invade their house, but they reasoned that if we found the right house and we were stuck in a lease, it would be a problem. So we stayed with them, and I house hunted.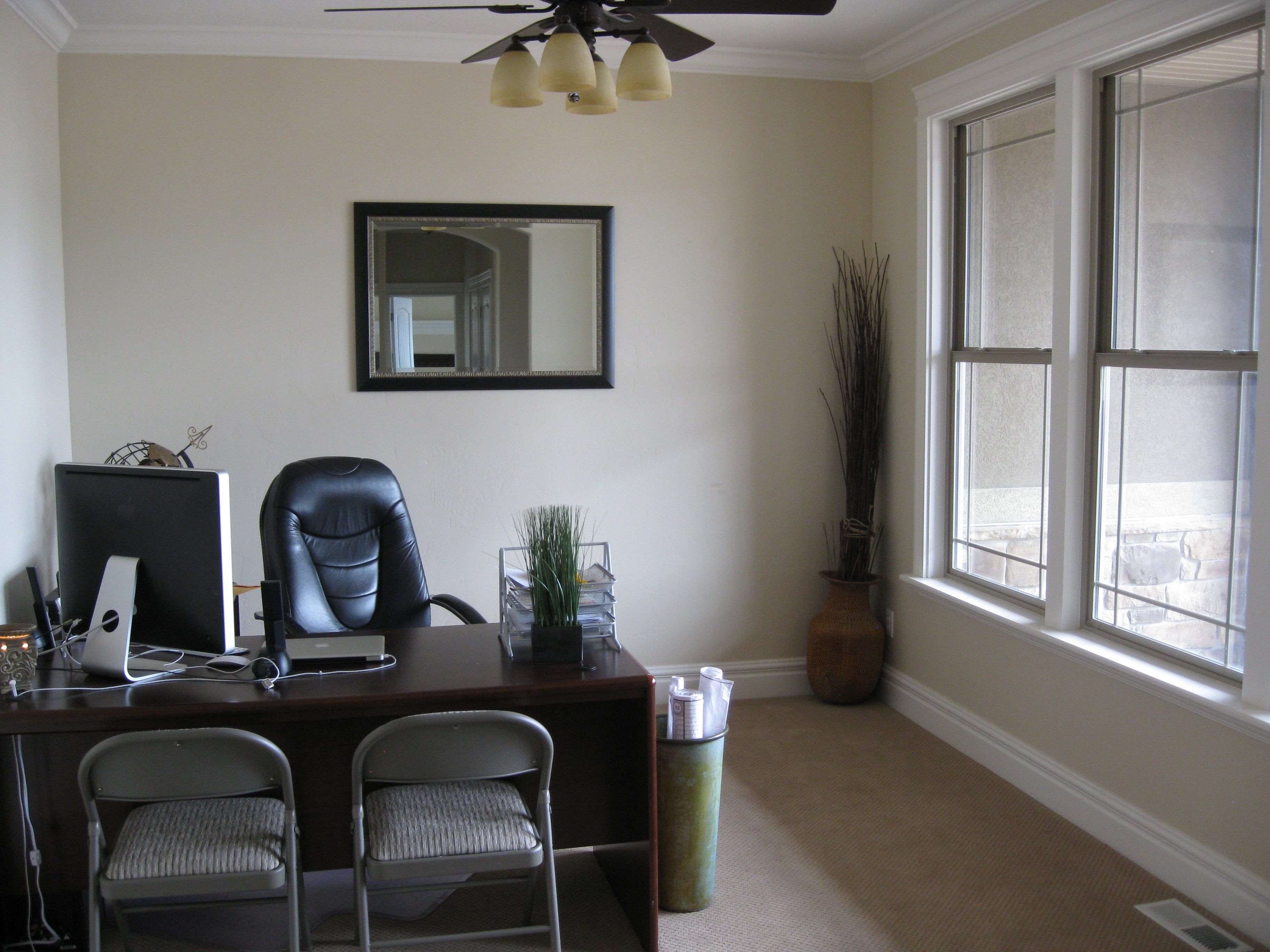 Living room

100-year-old globe willow tree (and completely unlandscaped yard). Our yard is surrounded by farm land on two sides for now, and empty lots on the other sides. The old man who farms it is about 100 years old, and as soon as he dies, his kids are going to sell it to a developer. That will be a sad day.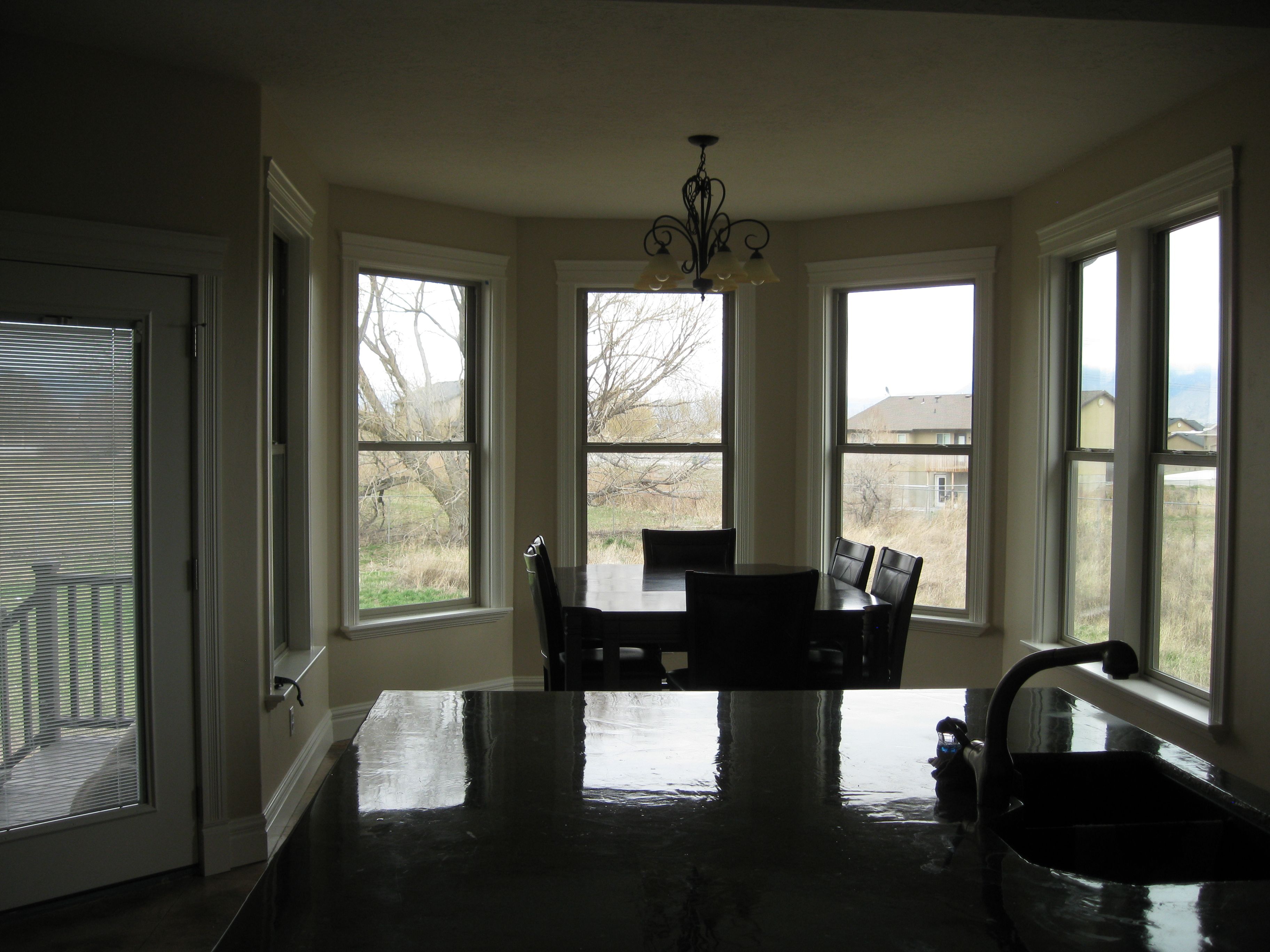 The dining room has an amazing view of the mountains. During the winter when we eat breakfast we watch the farmer bring his sheep into the neighboring fields to graze.
If a house came on the market that we were interested in, I was the first one there to see it the very first day it showed. I checked the listings every time I sat down to feed Daisy, which was 4-5 times a day. And so it happened with this house. It had been under contract for several months when the buyer's financing fell through. The day it came on the market, I was the first one in. As we drove there, I saw a mink farm nearby and decided no. I was not living near a mink farm. But our agent (who is Adam's aunt) said we had to at least go in and look. It would be rude not to. As soon as we walked in the door, I knew it was our house. KNEW IT. The farther I went into the house, the more I knew it was ours. WITHOUT A DOUBT. We immediately made an offer on the house. And by immediately I mean that Adam never even saw the house before we made the offer. He saw it the next night. That is how sure I was.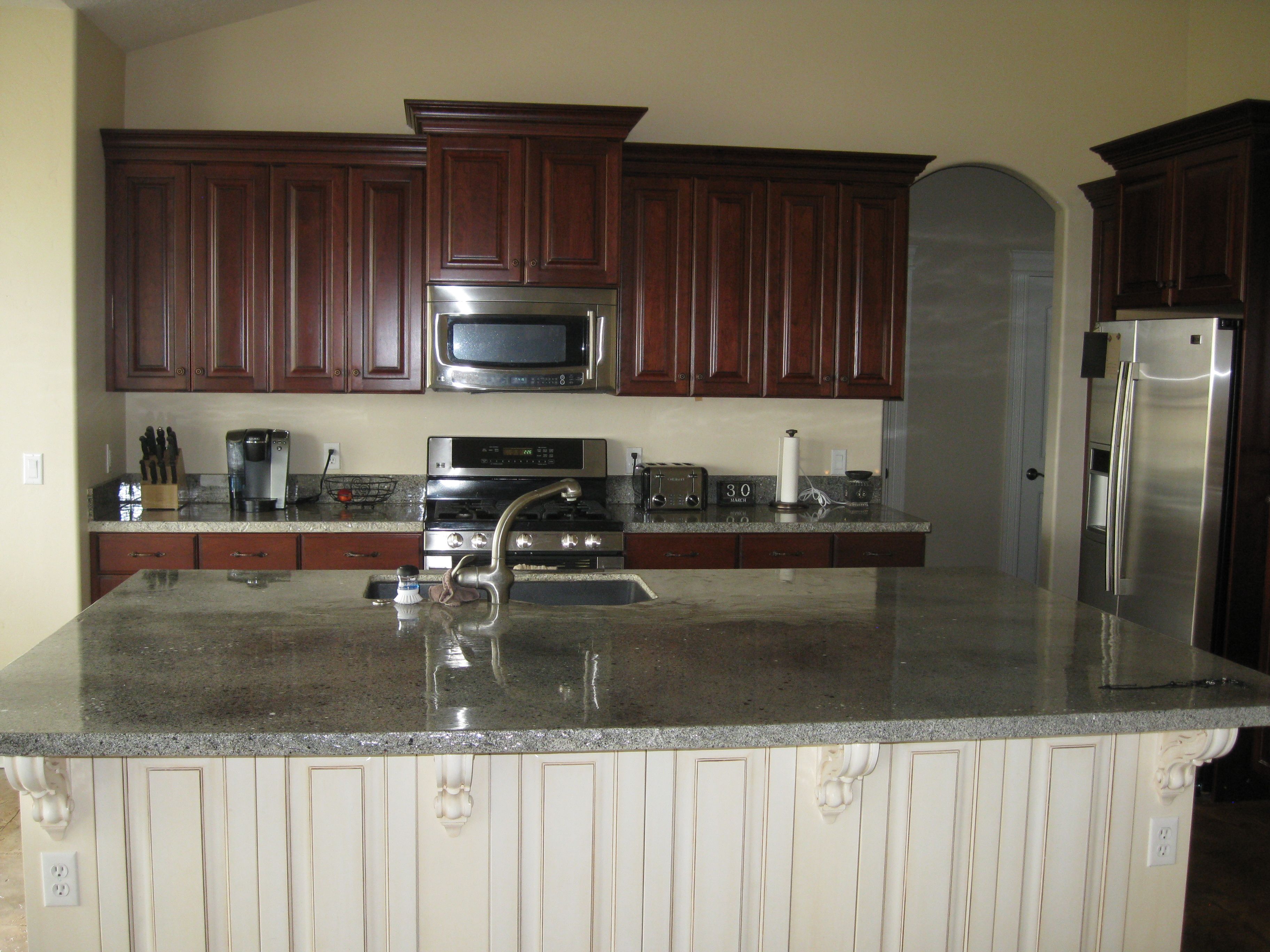 Look at the size of that island! *Sigh* (Believe it or not, when we replaced the counter tops I extended it 1 foot wider)
The house was beautiful, the lot was ideal at nearly an acre in a partial cul de sac, the location was perfect with fast access to the freeway and lots of shopping, but still in a rural-ish/suburban area, and a 30-minute commute for Adam. The view of the mountains was glorious, and there was a 100-year old globe willow tree at the back of the yard (which around here is priceless), and an unfinished basement. I took a bunch of pictures the day we saw it so I could show Adam what he had just made an offer to buy 🙂

I love this kitchen. That was at the top of my list of things I wanted. An awesome kitchen. Also at the top of the list was a kitchen that was open to the family room. Doesn't get more open than this.
We convinced the seller's agent that we were dead serious about this house, and we weren't making offers all over the corridor (which is what a lot of people do with short sales bc you just never know). We offered a little over asking and gave a fat ernest money check to prove our ernest-ness.
There was just one problem. Actually, there were A LOT of problems. The seller received 5 other offers that day. The house was a short sale, which we had avoided because they are such a headache and often don't work out and take forever if they do. I almost didn't go see it because it was a short sale, but at this point we were widening the net. There was also an IRS lien on it. There was a mechanics lien on it. There was an 80/20 loan on it. Both our agent and the seller's agent kept saying that because of the IRS lien and the 80/20 there was a very real possibility that the house would go into foreclosure before it would make it through the bank's short sale process, and it could get tied up for years. The owner was renting it out to people, and he was pocketing the rent money. They said it would take a miracle to close on the house. I didn't care. It was my house. I knew it. I stopped looking at other houses, even online. I WAS COMMITTED.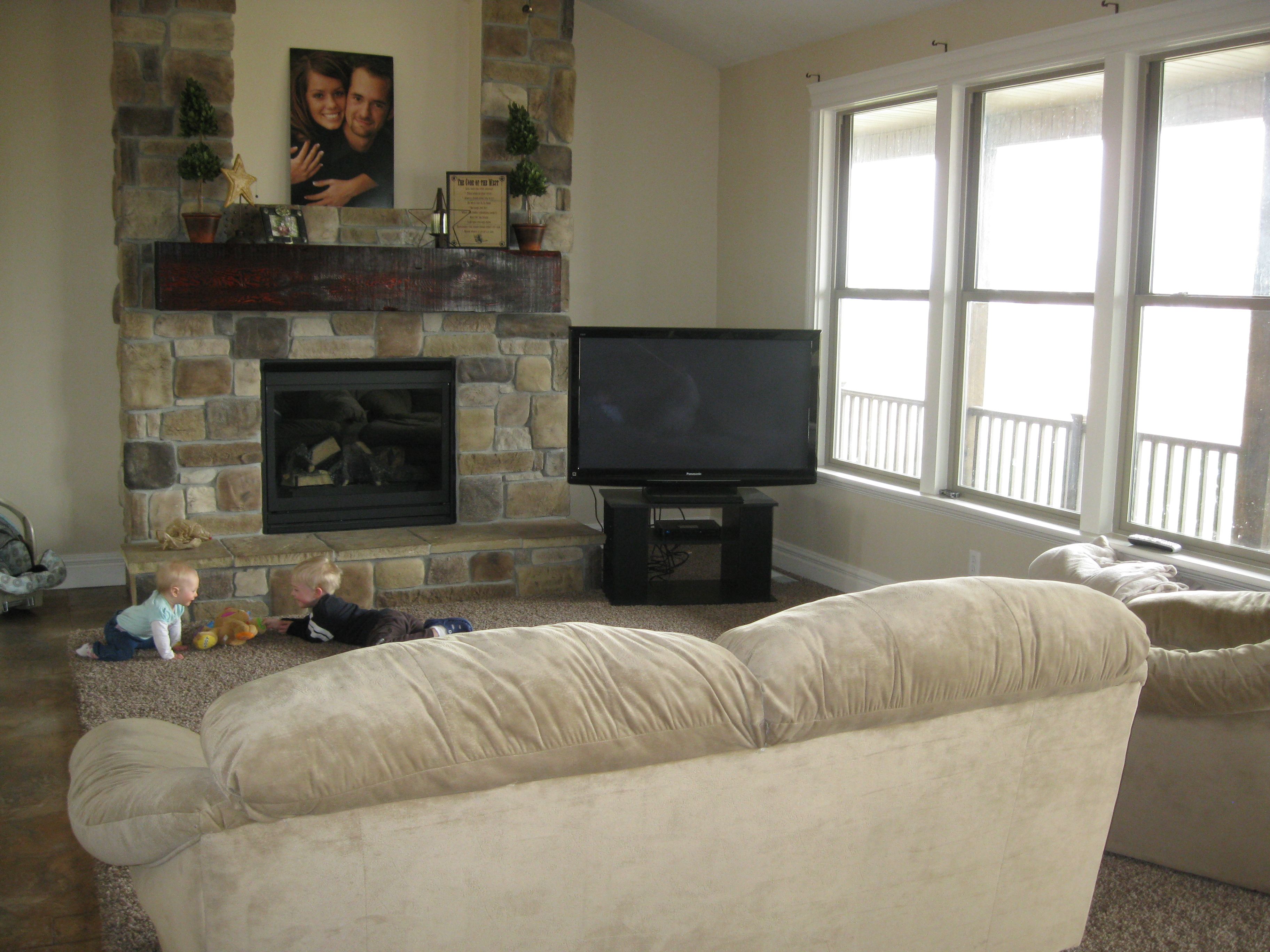 We love this fireplace. It is on the whole winter. We love to line up on it and warm up (or as Adam says, cook our insides). Don't the kids look at home already?
Things just fell apart from there. Six weeks into the process, supposedly the bank's whole short sale system crashed and they lost all of the applications. None of us believed that. That would be newsworthy from a bank of that size. And no other agents had heard anything like that. Likely truth? Someone forgot to input it or accidentally deleted it. So we had to resubmit everything and start over. Maddening.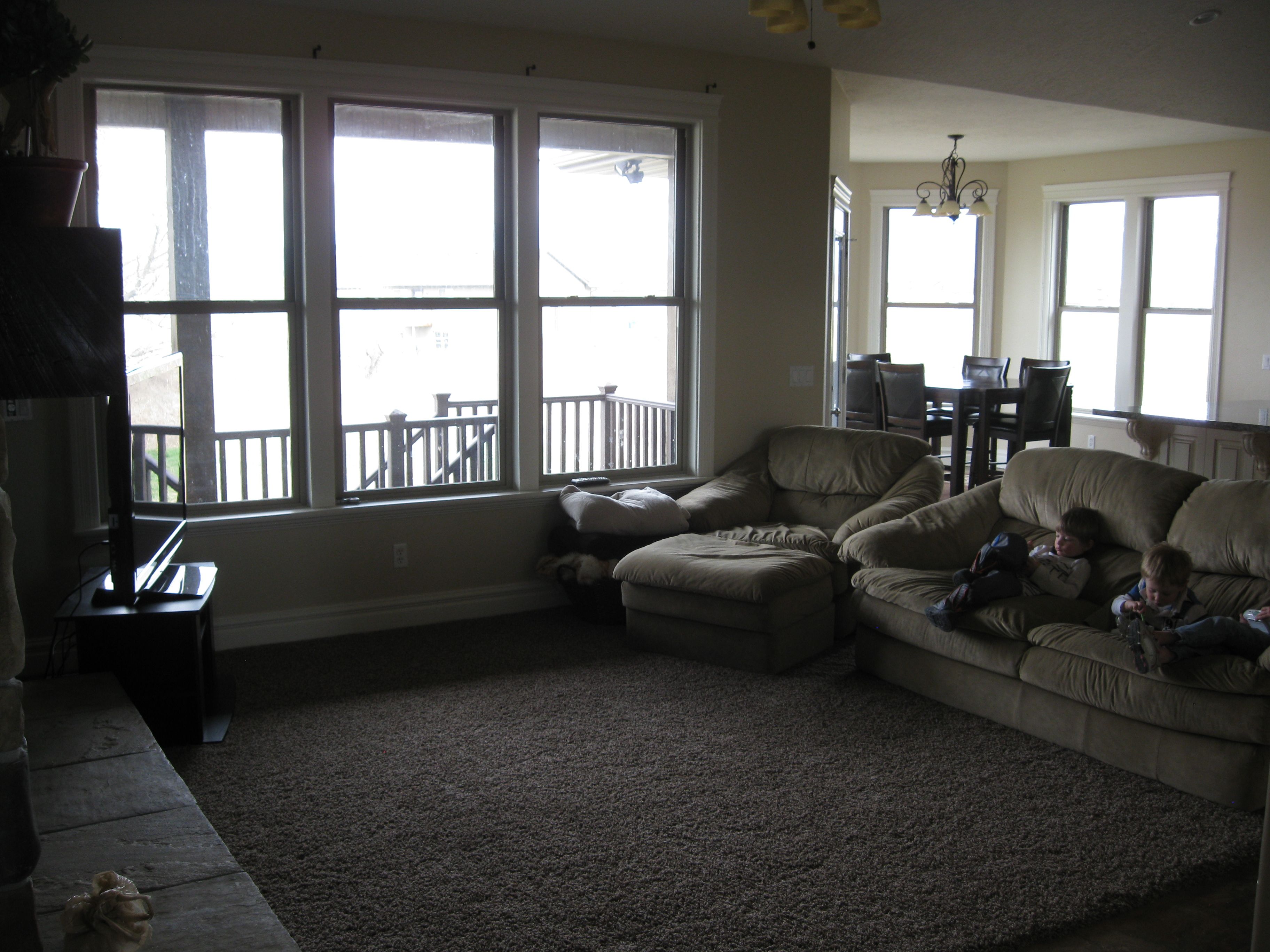 Hey kids, that's not our furniture, so get your shoes off the couch.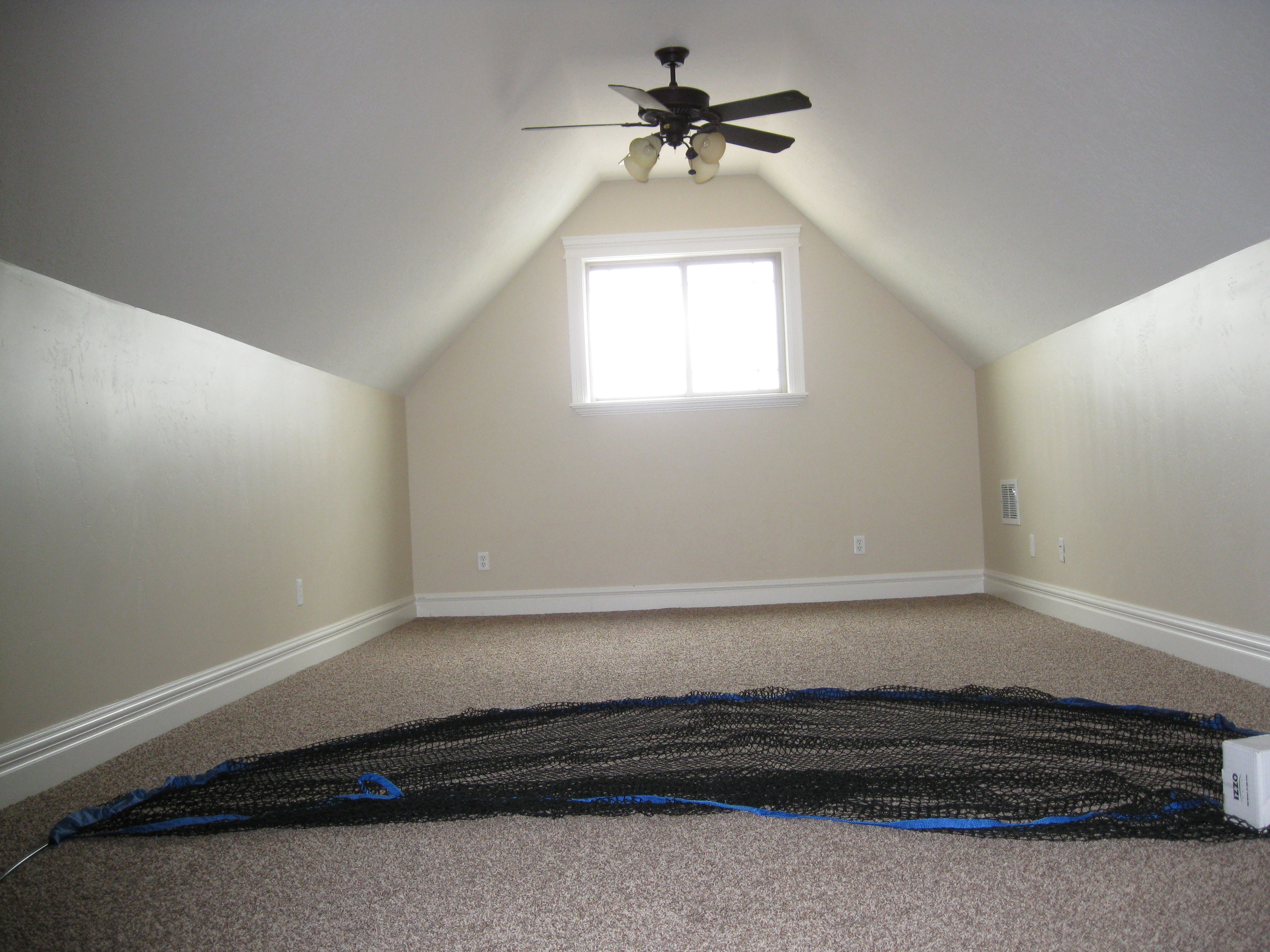 Above the garage is a massive room (as in, about the same size as our first apartment) that became our toy room, which is like a dream for a mom. All toys stay upstairs. It cuts down on the mess DRAMATICALLY. They can make all the mess they want up there. I make them clean it up about 4 times a year. It is their space.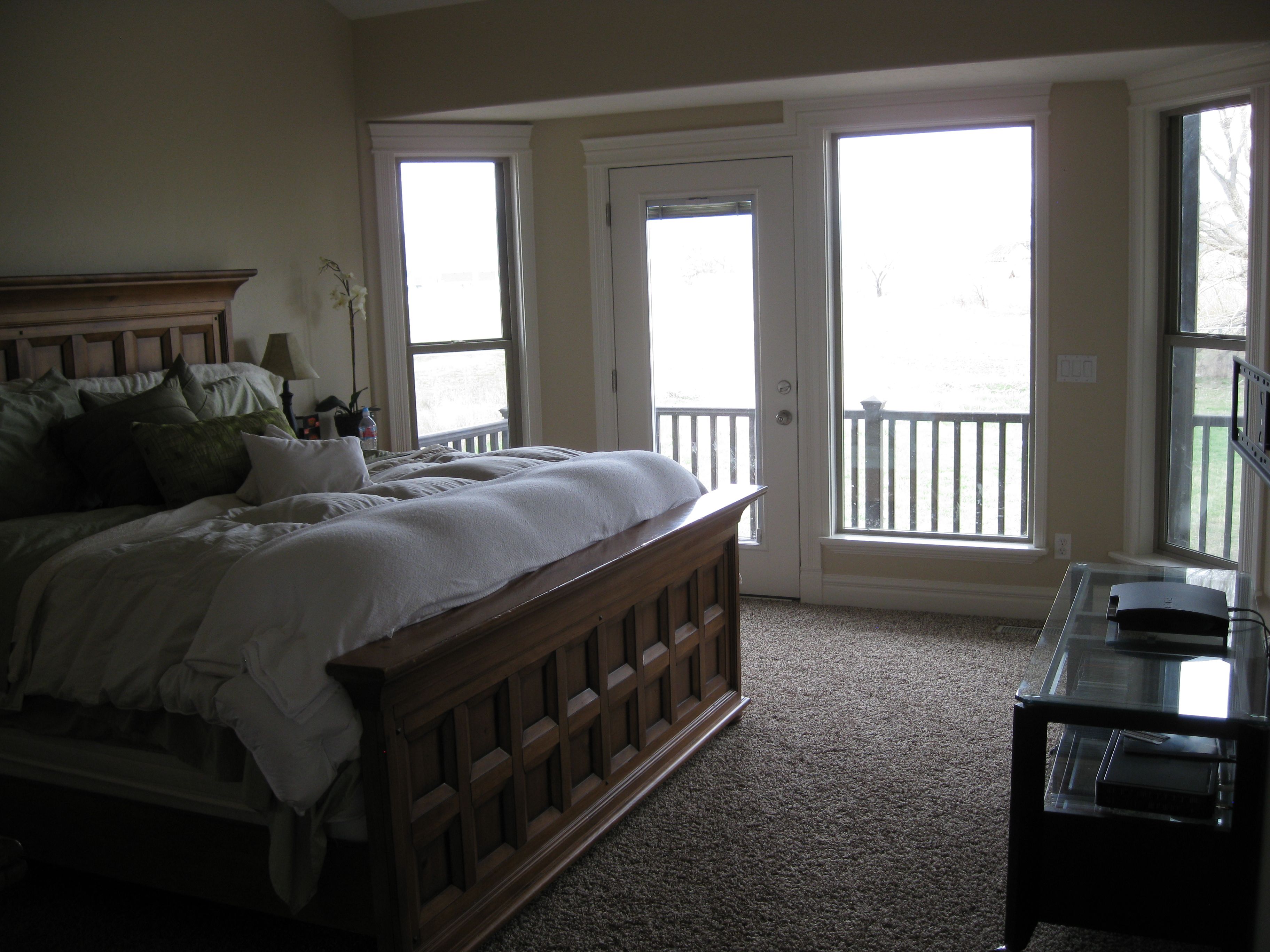 From our bed we watch the sun coming up over the mountains. It is so beautiful.
And that is how things went for several months. Ups and downs and bad news and constant reminders that this probably wouldn't happen, but I knew it would.
In the three years we've lived here, we've changed a lot of things to make it our own. Before we moved in I painted the dining room and our bedroom, finished the basement, replaced all the countertops, added lockers to the laundry room, backsplash in the kitchen, put up a barn door, added doors on the living room, built ins on either side of the fireplace, painted all the exterior doors, extended the patio and added a fire pit and built in bench, landscaped the yard, the list is endless. I'll show updated pictures in a later post of before and after.