August 2011
Going to Bear Lake is a tradition Adam grew up with. His grandparents owned a lot on the lake, and every year they camped up there with their 1,000,000 cousins. His grandma and grandpa had an old trailer they slept in. It had a bathroom and electricity and running water, but those were used sparingly. There was also an outhouse, a tractor to pull watercraft in and out of the water, and a shed to keep some supplies. These are some of the most favorite parts of Adam's childhood.

Adam on the tractor with his grandpa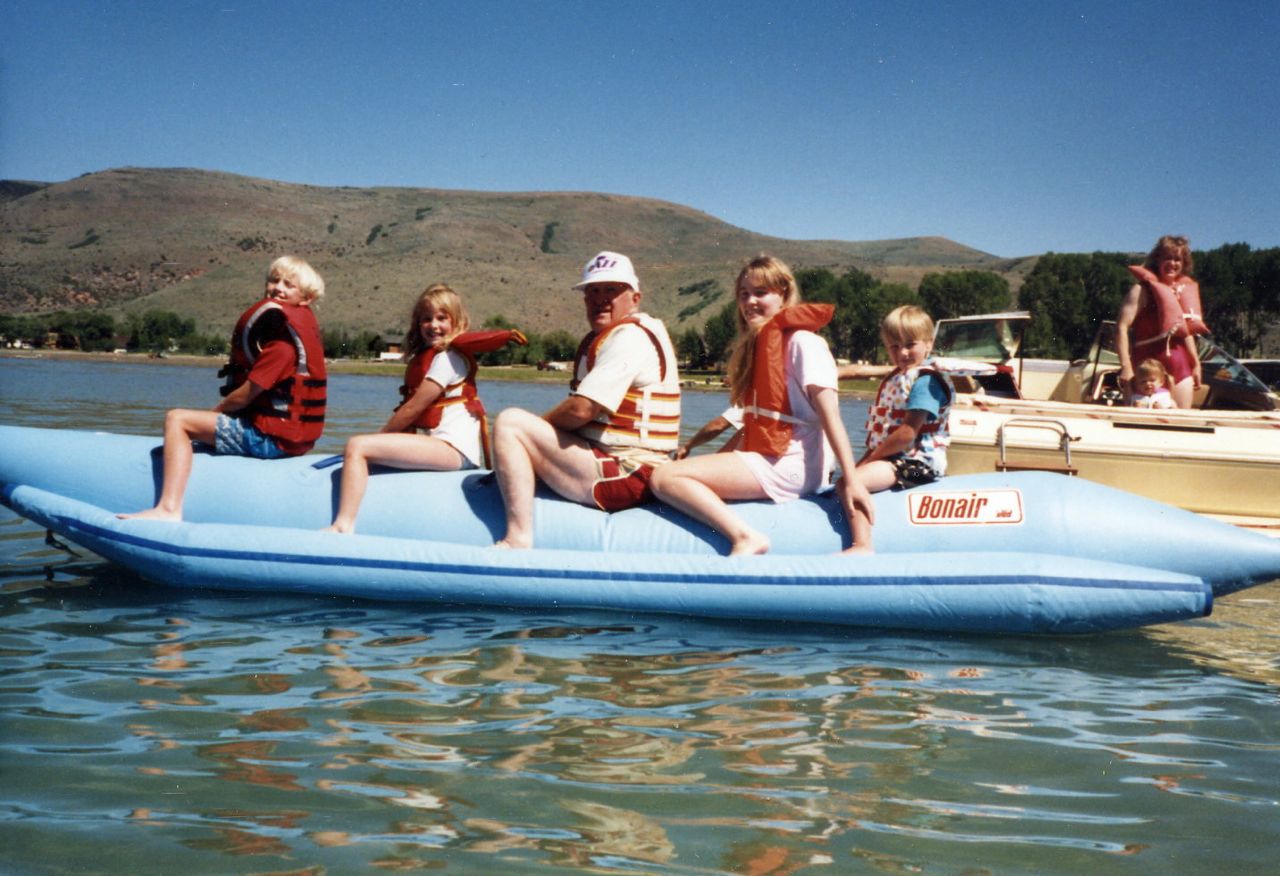 Adam, Serena, Lisa and Dave out on the float with one of their uncles who is wearing some unfortunately short shorts.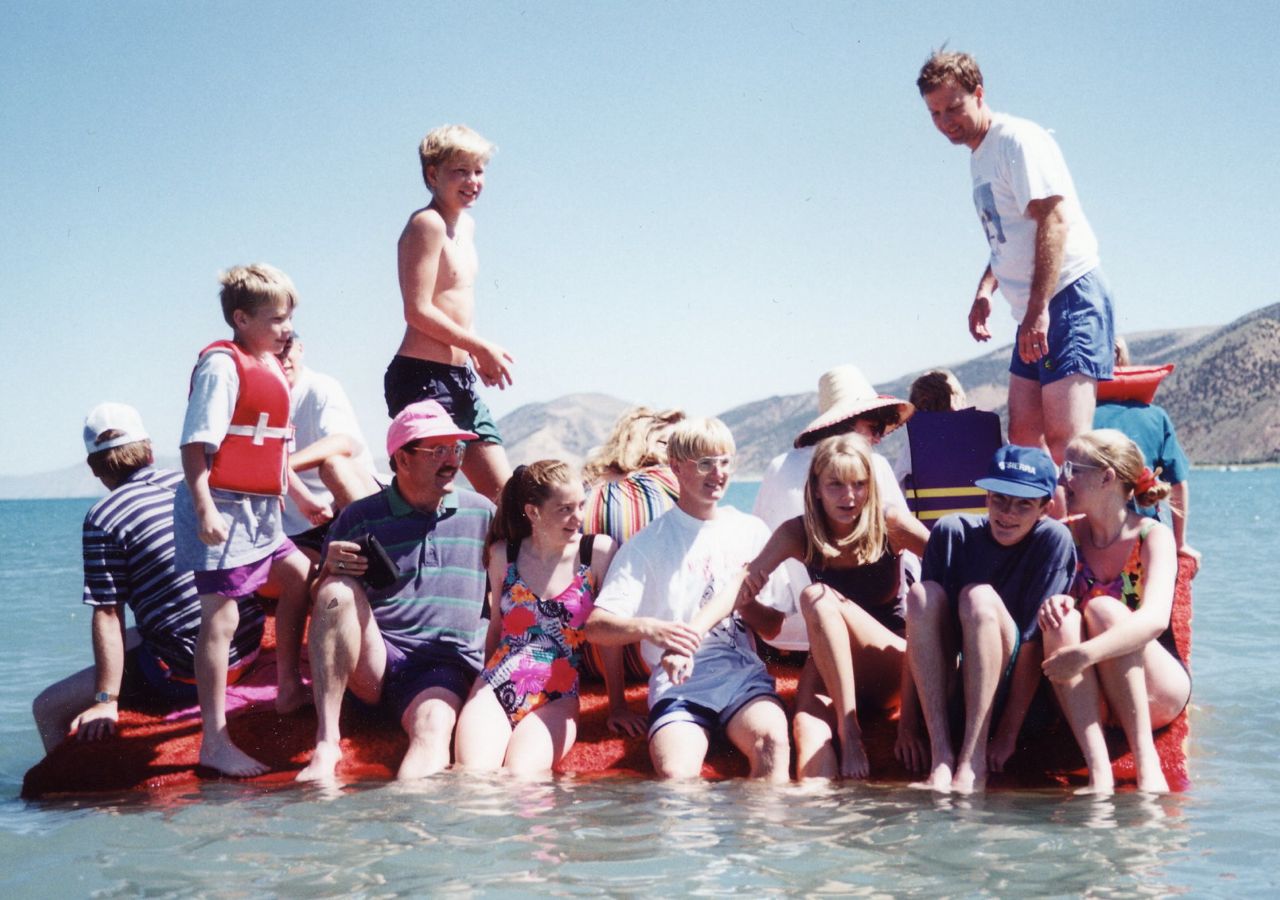 On the float with…everyone
Adam and I went to Bear Lake when we'd been married for a year. Bear Lake is stunning. The water is so blue it rivals the Carribean, thanks to the reflection of the limestone deposits suspended in the lake. The mountains all around it are gorgeous. The weather is… Well, let's just say the pictures of my first trip to Bear Lake were the week of July 4th, and it was FREEZING. We stayed in jeans and jackets the whole time. There is about a 4-week window in Late July/August where you can have MORE confidence that it SHOULD be warm(er). The temperature of the water is frigid. It's all snow run off, and there are parts of the Lake that are over 200 feet deep, which keeps the water nearly unbearable to wimpy warm-weather Southern babies like me. But we get in the water anyway!
Here is a flashback to July 2004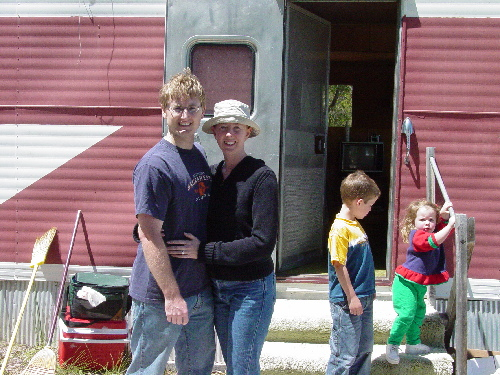 In front of the luxurious trailer

Adam with great grandpa (the REAL Bear Lake Monster)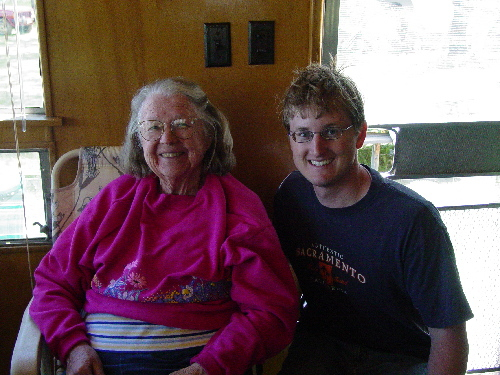 Adam with great grandma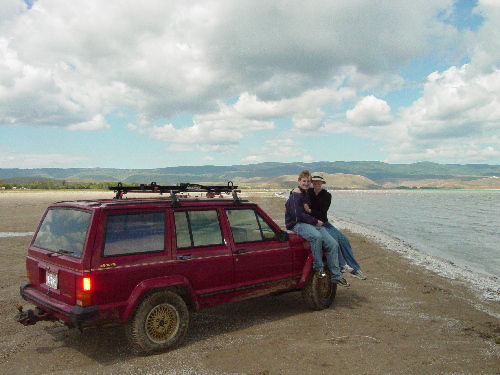 Adam with his two true loves. Me, and the THE JEEP. I'll never press him to know which he loves more, because I might not like the answer. The Jeep left the family a few years ago, and he mourns her. He loved that Jeep.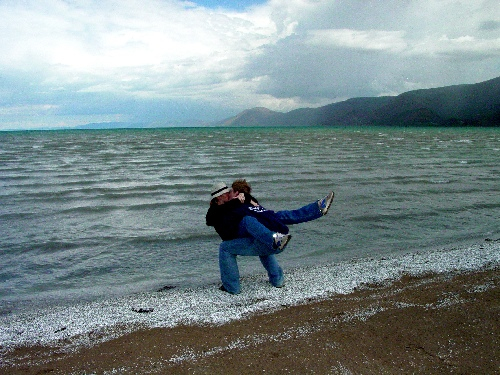 A little romance…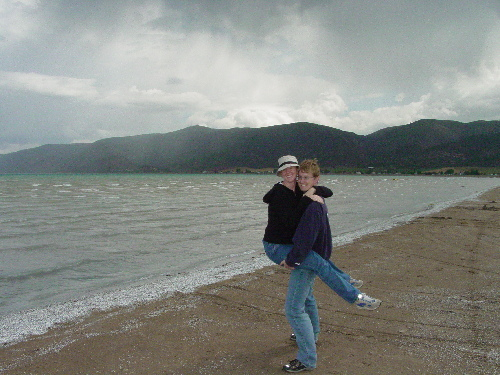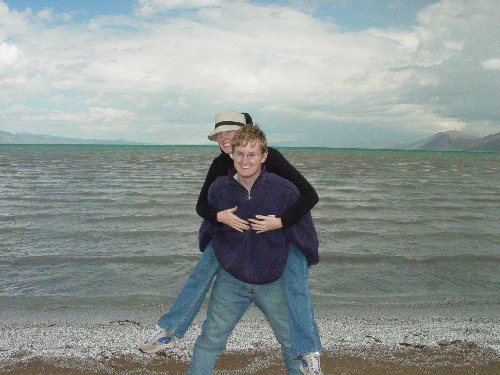 And a little roughhousing on the beach.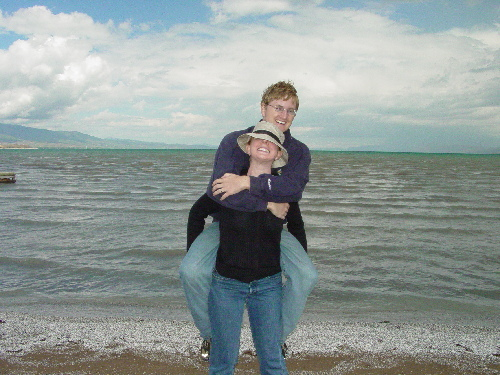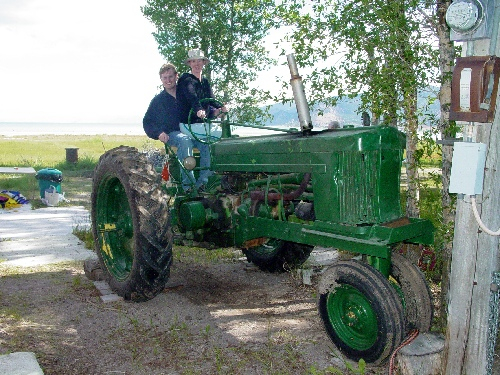 A test drive on the tractor.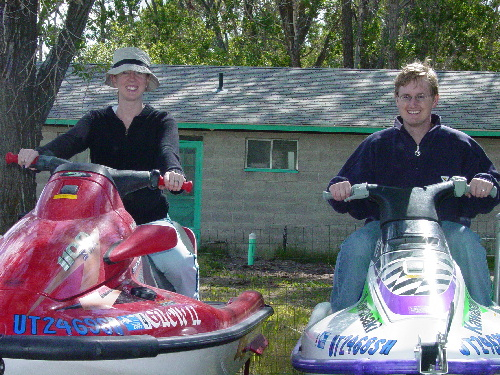 This was as close as I wanted to get to the water that week. These jet skis are actually how Adam and I met.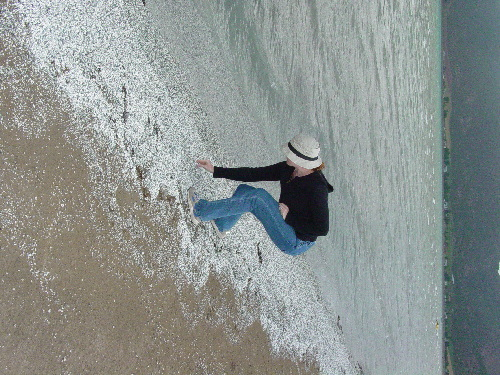 Fast forward to August 2011. I can assure you those two innocents in the pictures above had no idea they'd be back to Bear Lake for the first time 7 years later with 5 kids! This was the first year there was no camping. Because the water levels were so high from the freakish amount of snow during the winter-that-wouldn't-end, the beach on our lot was under water. The kids would have been playing in the mud and reeds. Grandma and grandpa were very generous and rented a gorgeous house for all of us! A life of luxury at Bear Lake previously unknown! We had a short drive to a public beach that was very nice, and we had lots of fun.

Daisy and mommy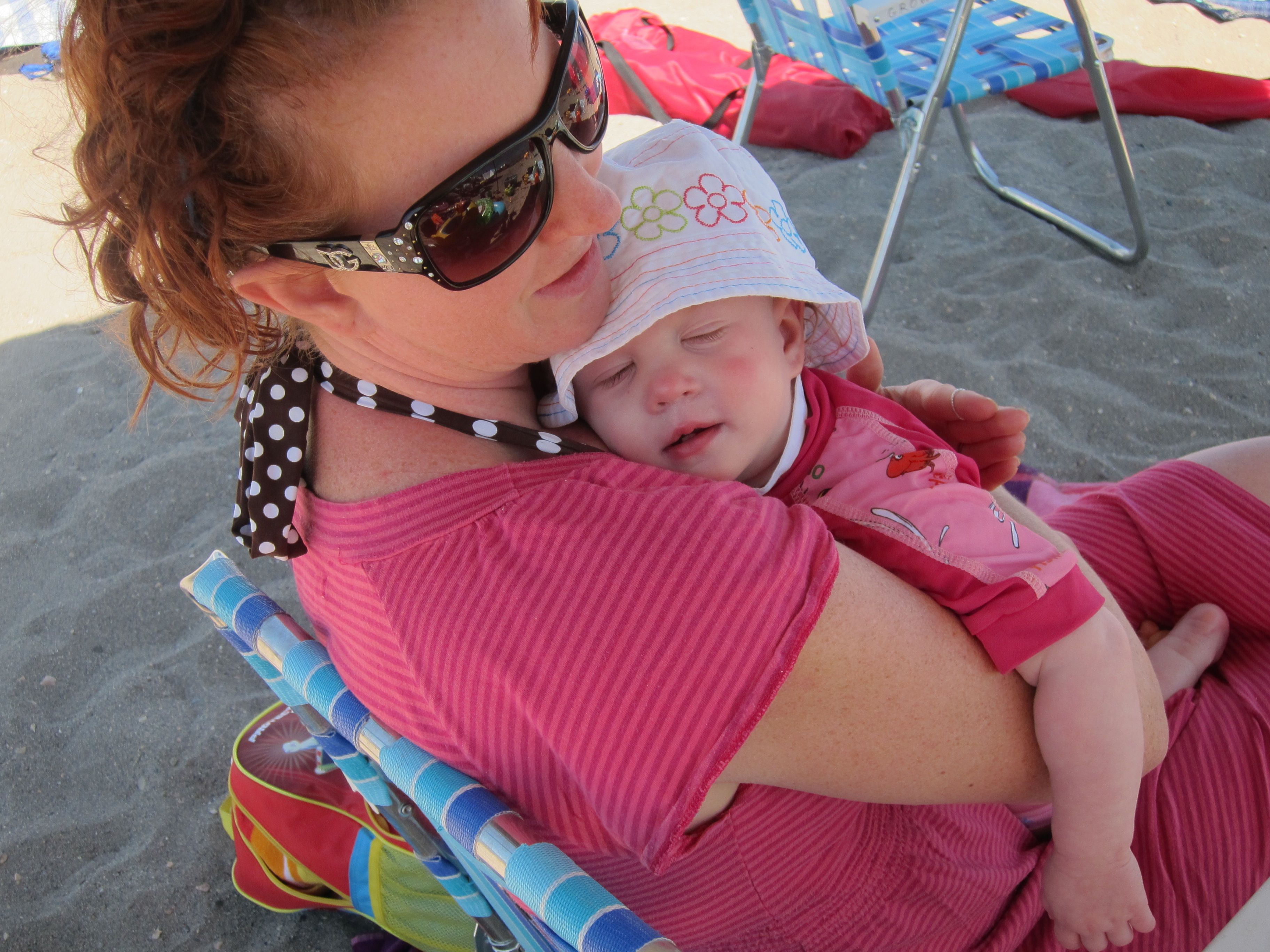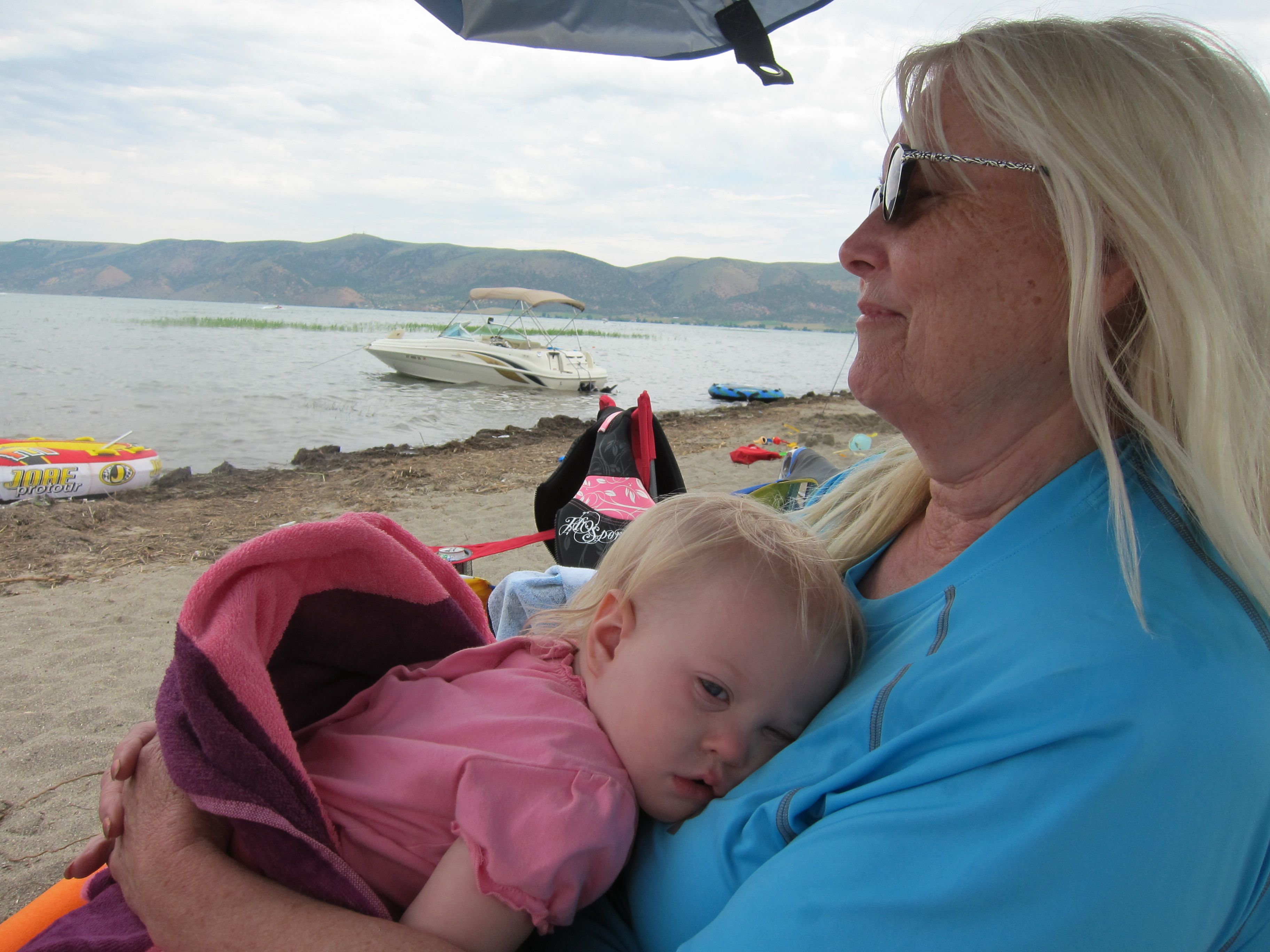 Is anyone noticing a trend? Daisy had it goooood.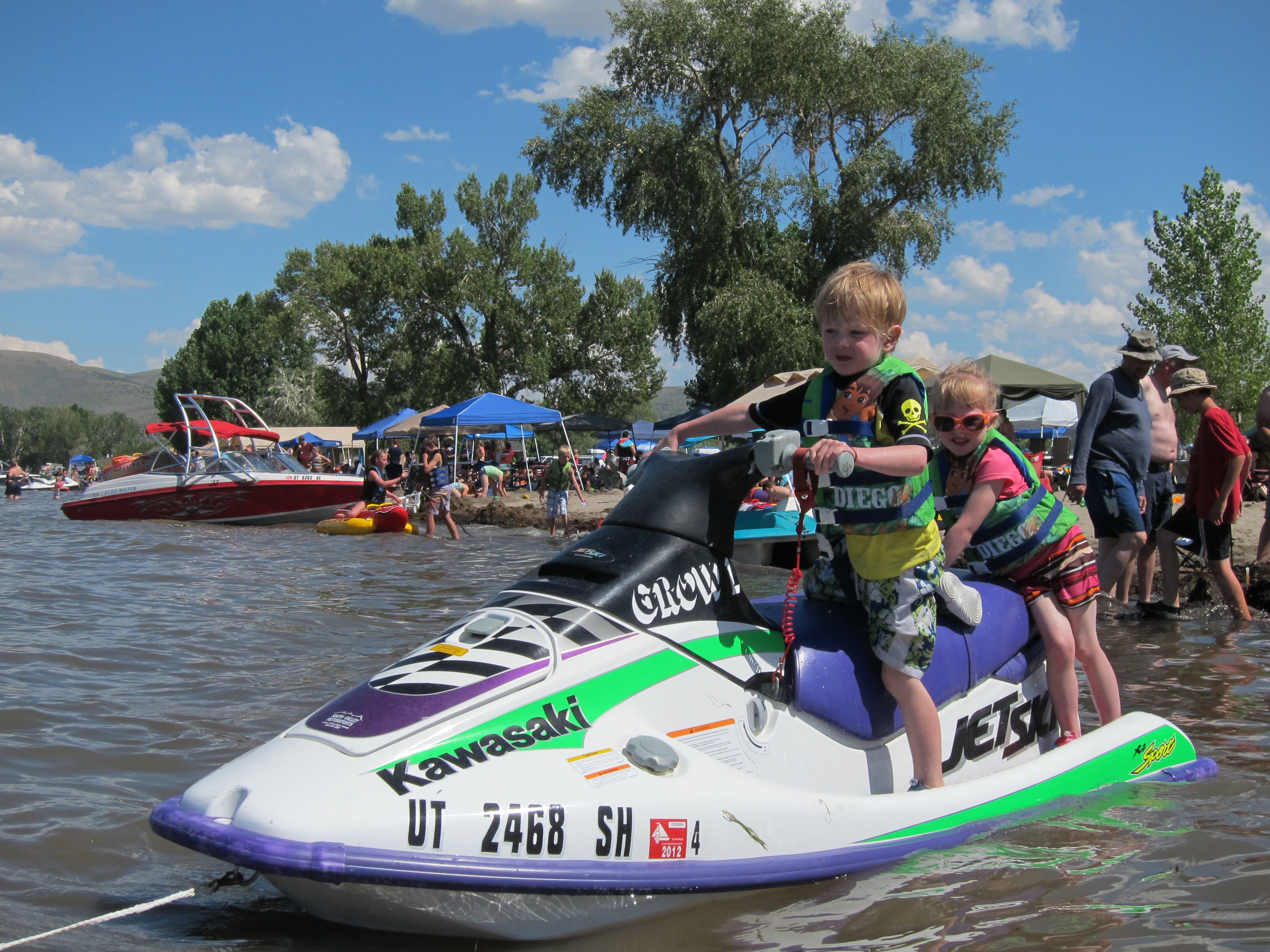 Brinlee and Kimball are usually the daredevils, but they wanted to go SLOWLY on the water.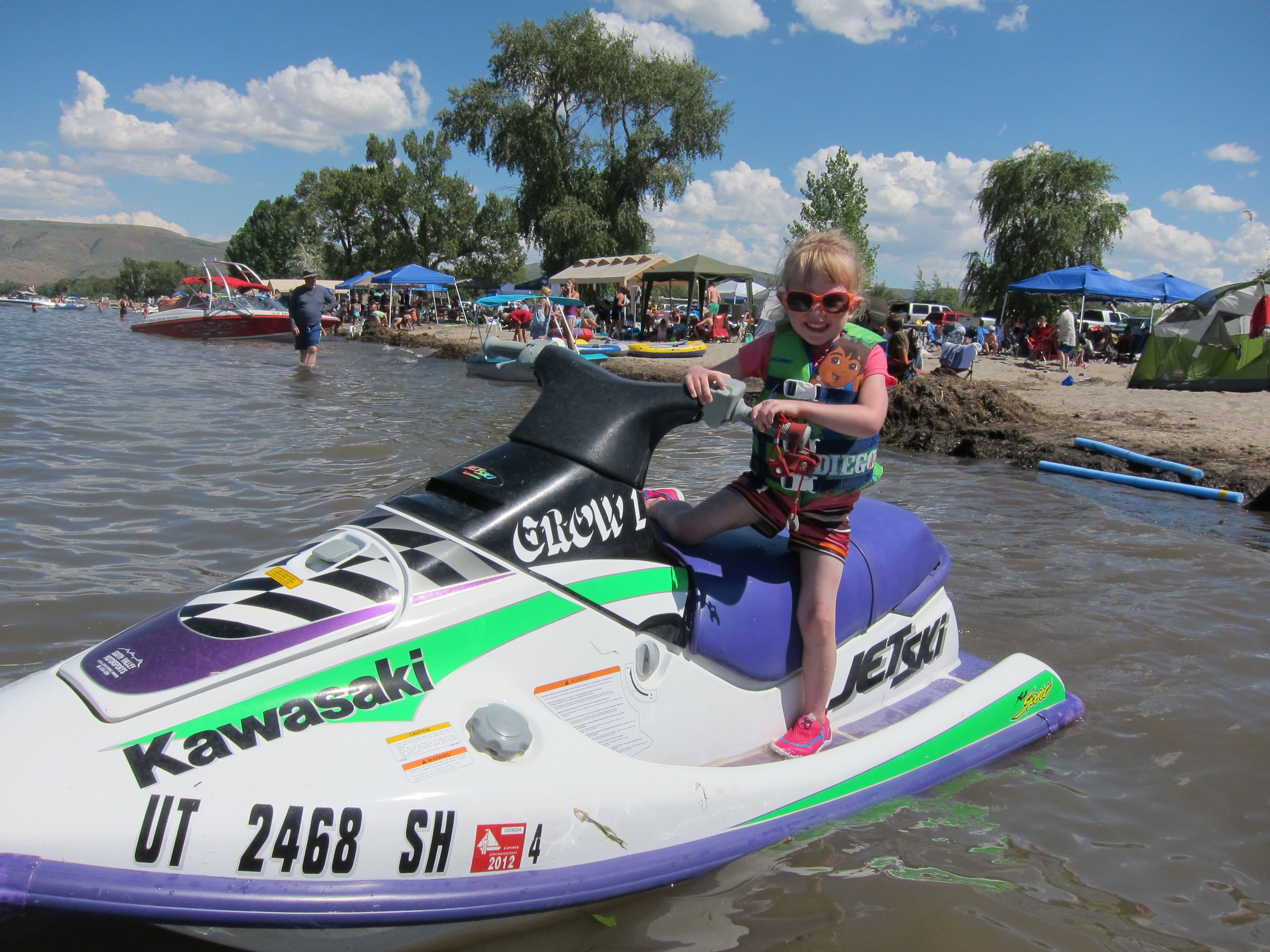 Brinlee wants a ride!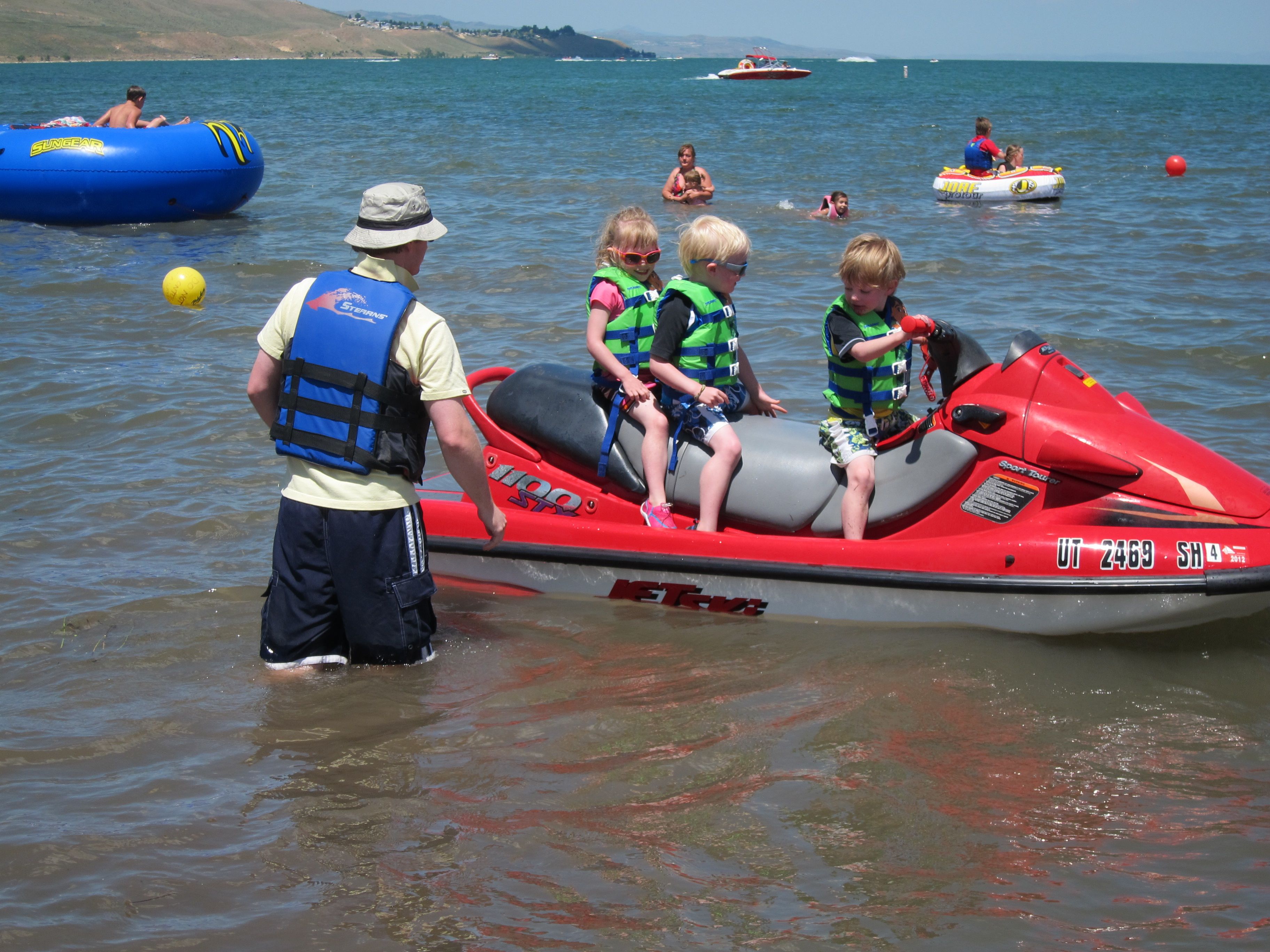 Daddy taking his crew out for a spin.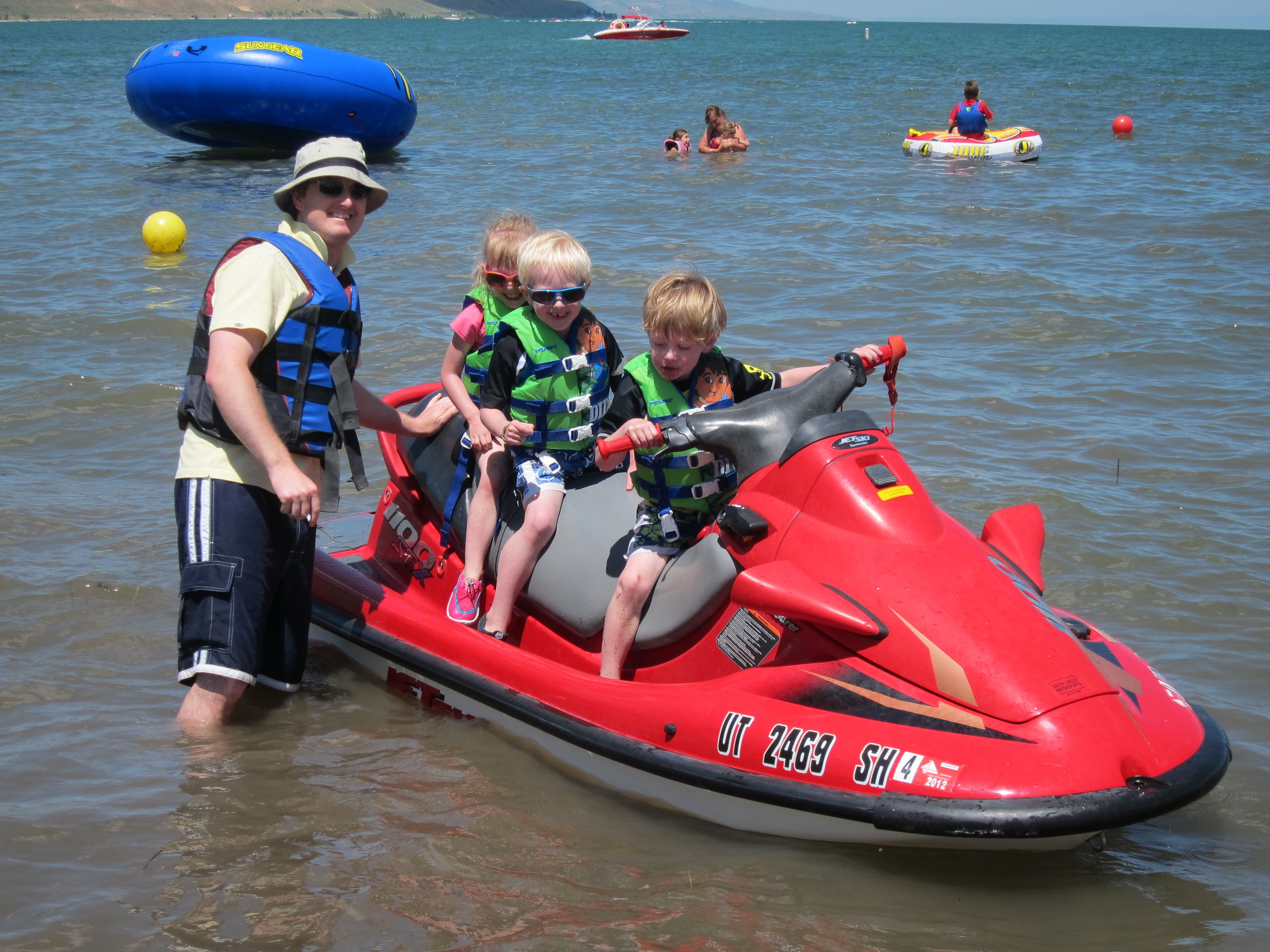 Mommy and Brinlee out for a ride.

Brooke and Emma rowed Brinlee around in the boat.

Sawyer is usually a very cautious child, but he is a speed demon on a jet ski! Fast wasn't fast enough! His shrieks of laughter could be heard in both states!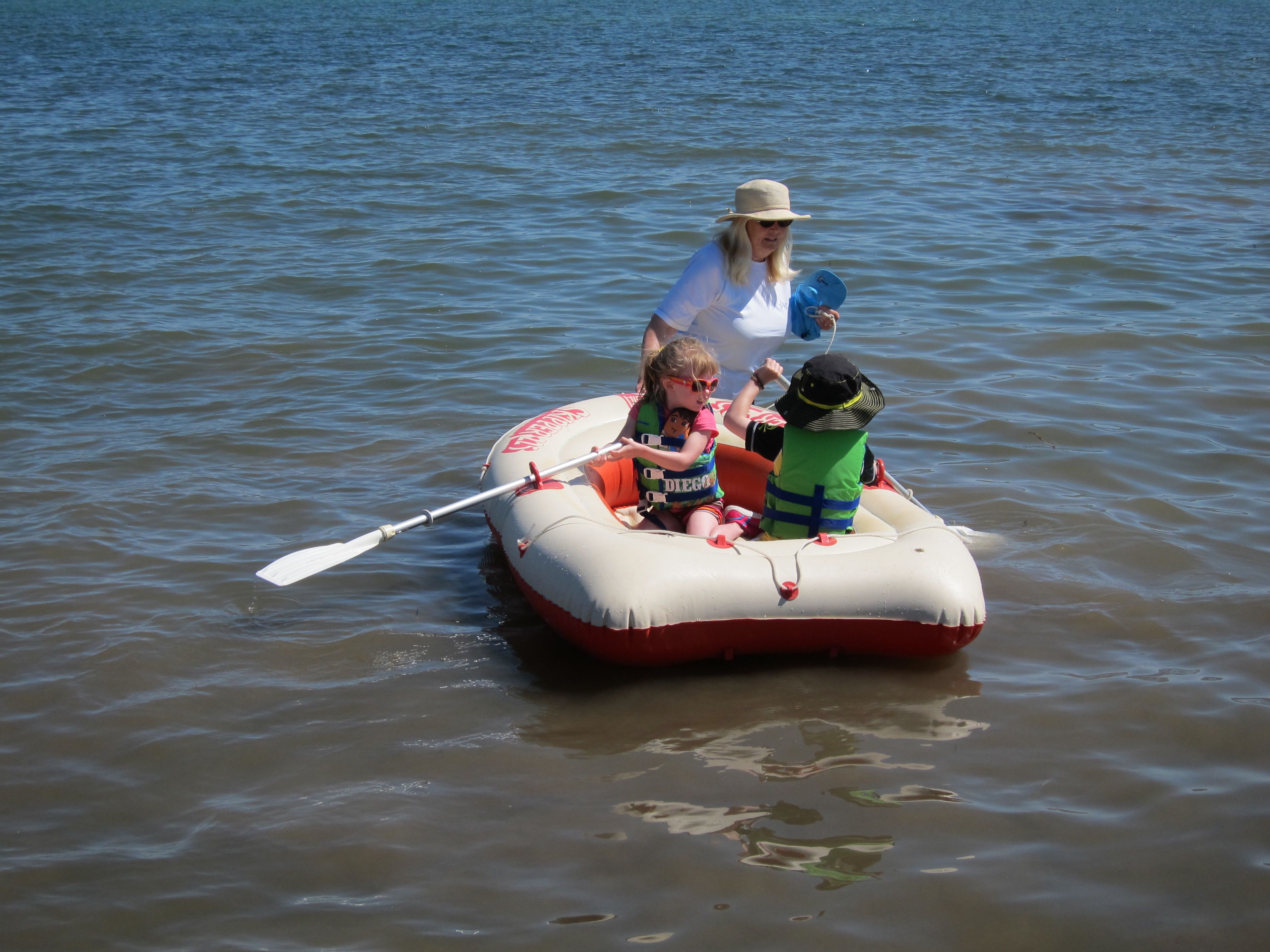 Grandma towing Brinlee and Kimball in the boat.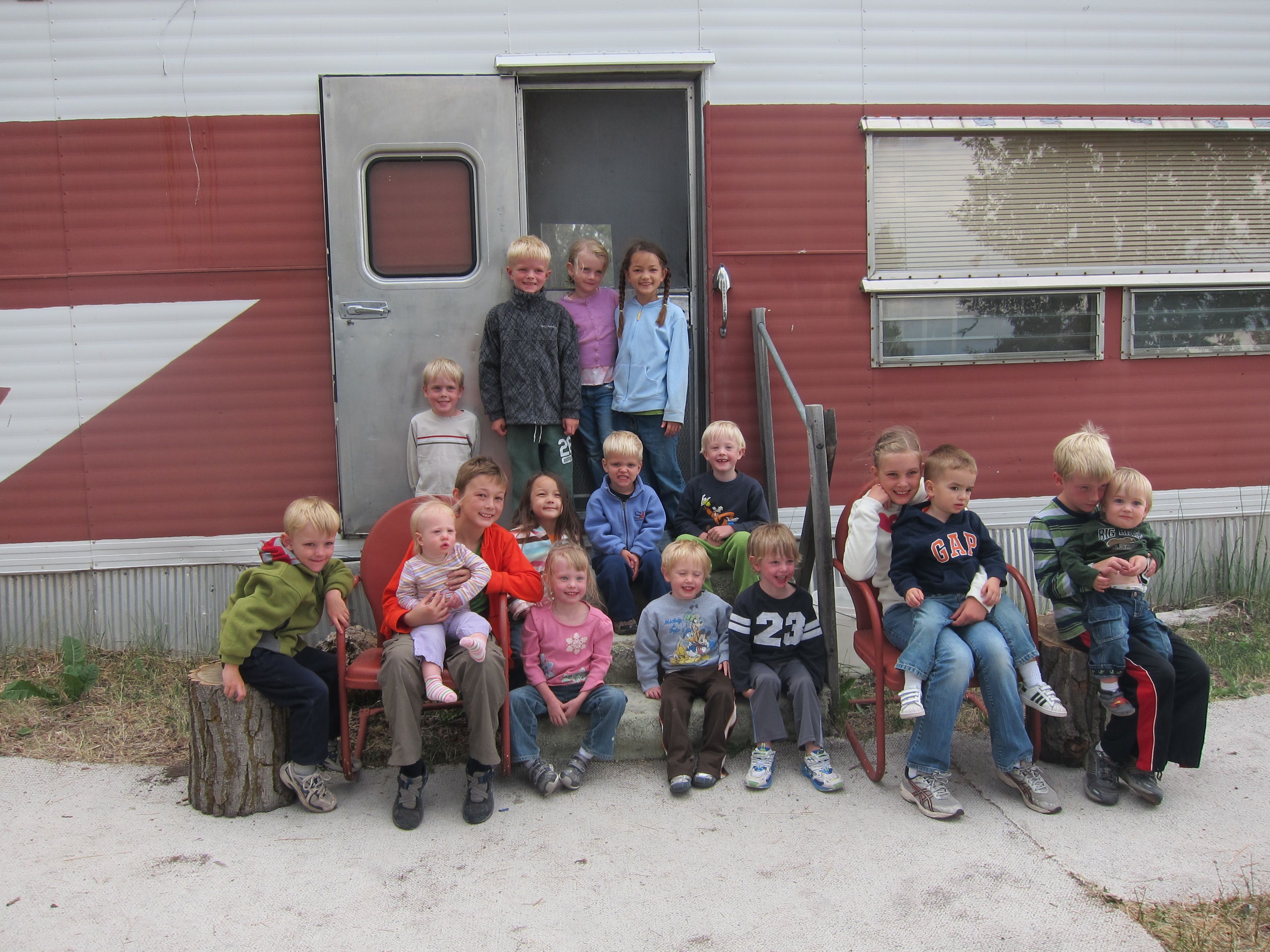 The kids in front of the trailer.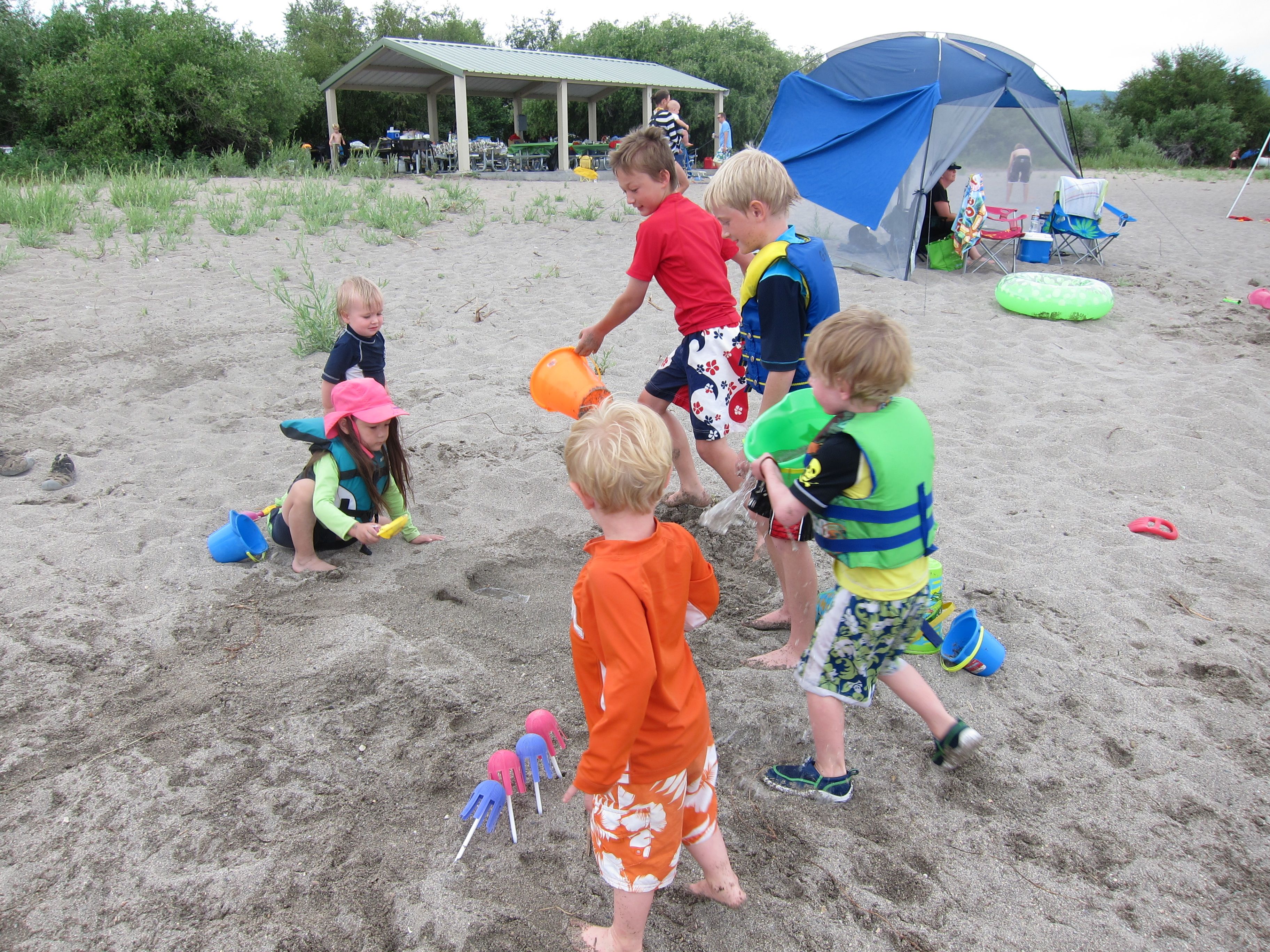 Enjoying the beach with their cousins.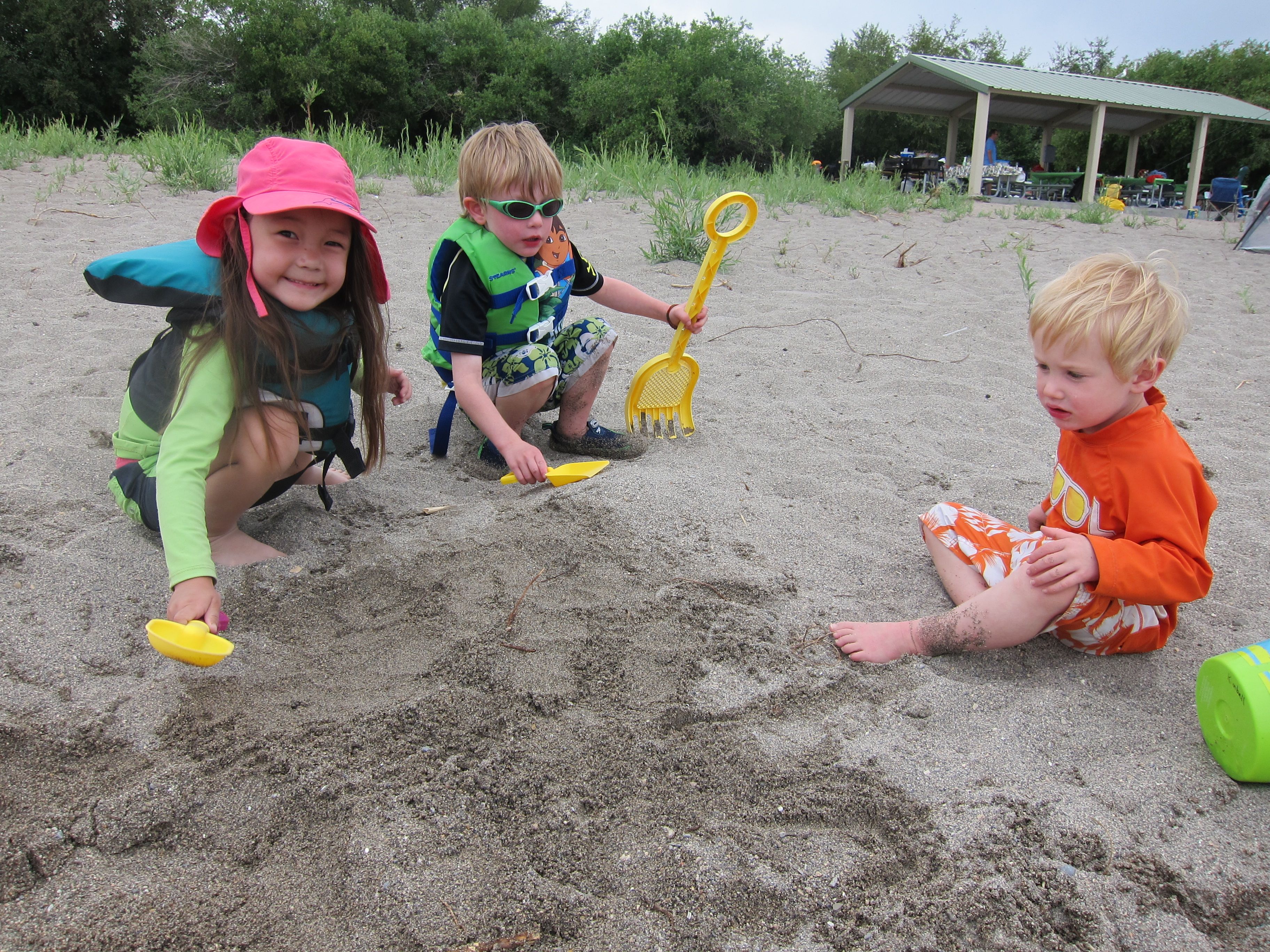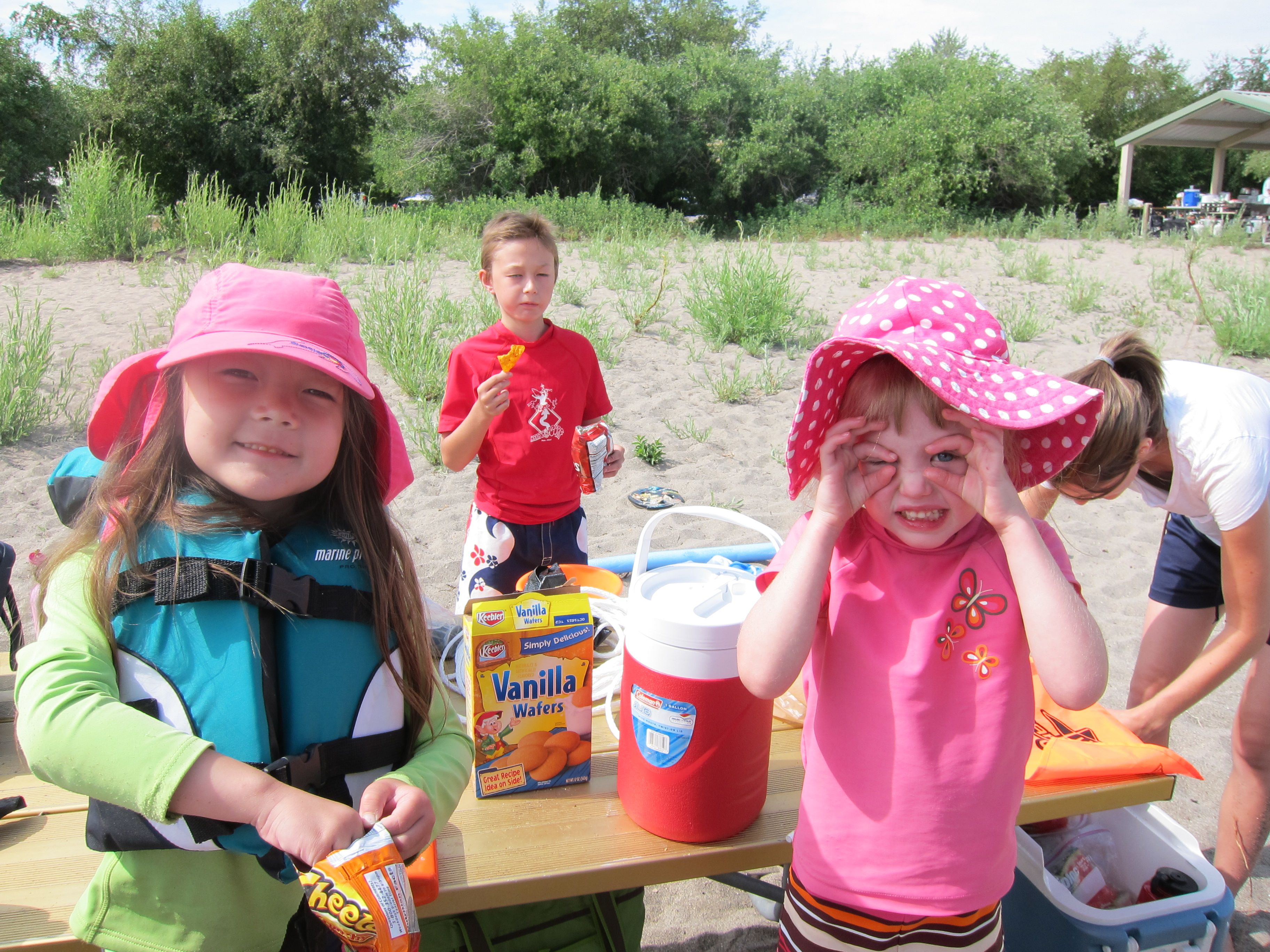 Bear Lake is also famous for its resident monster. In 1868 Joseph C. Rich published a series of articles in the Desert Evening News claiming locals had seen a monster on the lake. Witnesses gave differing descriptions of the monster; some compared it to a walrus, while others described it as a large reptile or crocodile-like creature. Rich later recanted his stories, but the legend of the Bear Lake Monster prompted an influx of tourists hoping to catch a view of the lake beast. Supposedly the tale started with the local Indians who refused to go near the lake, much less bathe or wash clothes in it because of the legend that a monster had carried away many of their warriors some time ago.
Well over a century later, in 2002, a new report of a sea monster living in Bear Lake surfaced. Brian Hirschi, a local business owner recalled seeing two humps just above the water's surface while out on his boat one summer day. Hirschi said the humps disappeared, and then he suddenly felt his boat move. The monster reappeared right next to his boat and Hirschi came eye to eye with a creature he described as having "dark green, slimy skin and beet red eyes." As quickly as the monster appeared, it disappeared. We haven't seen it yet, but there is always hope, right?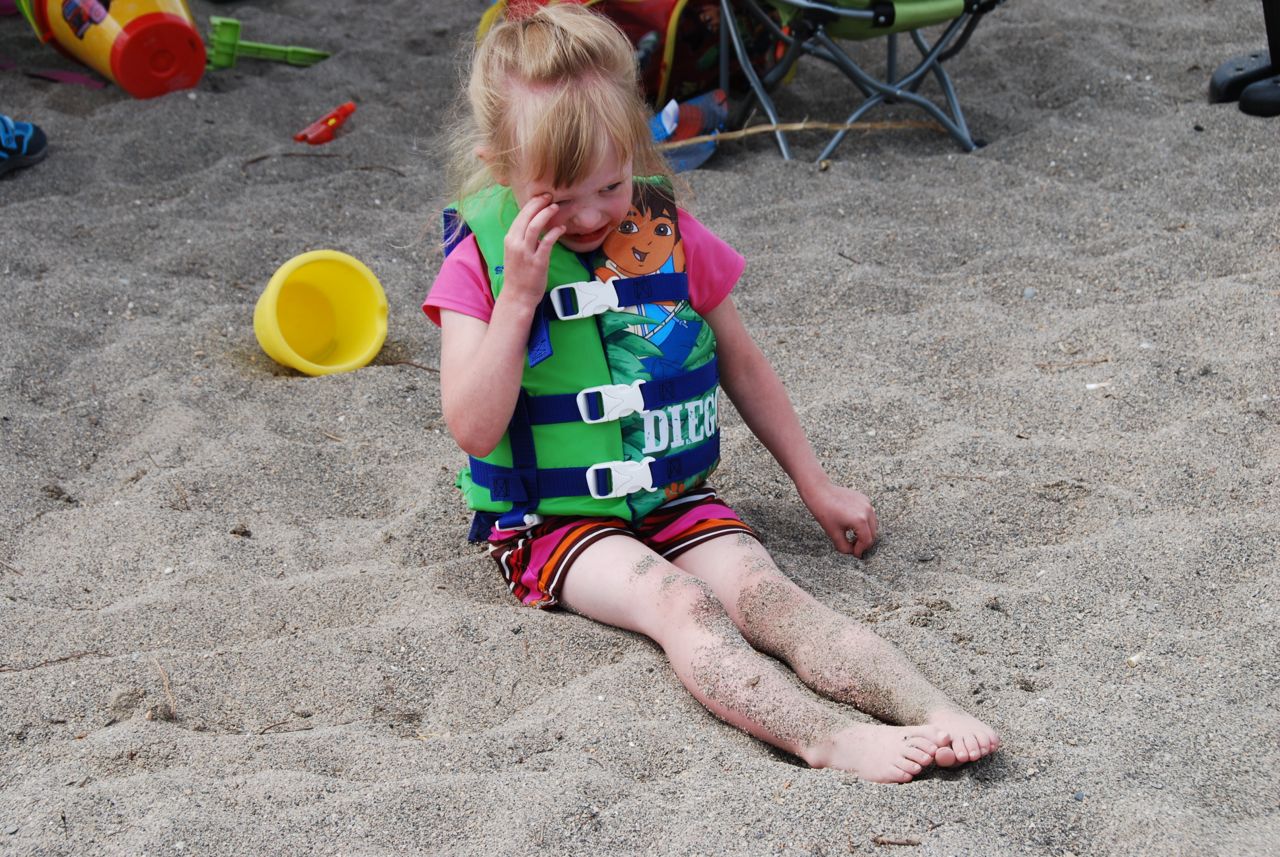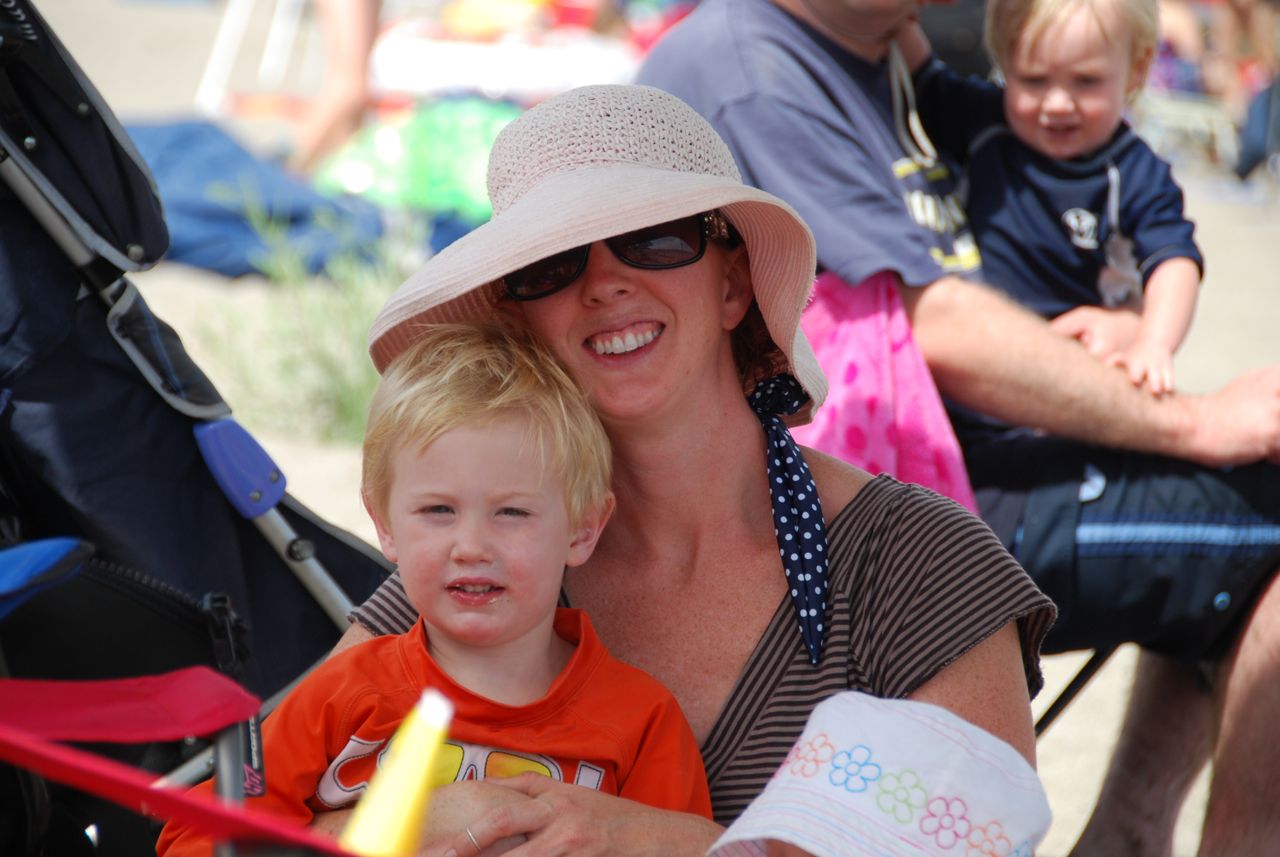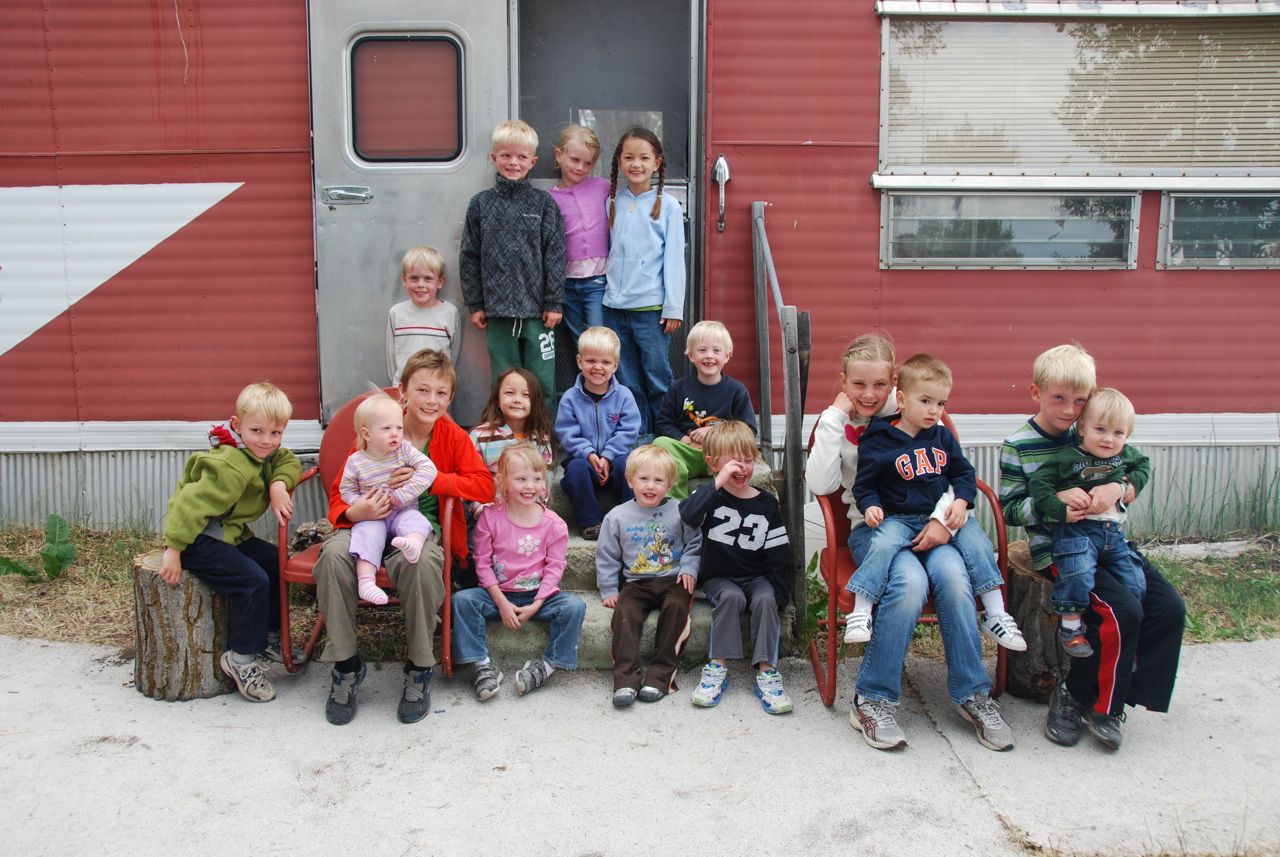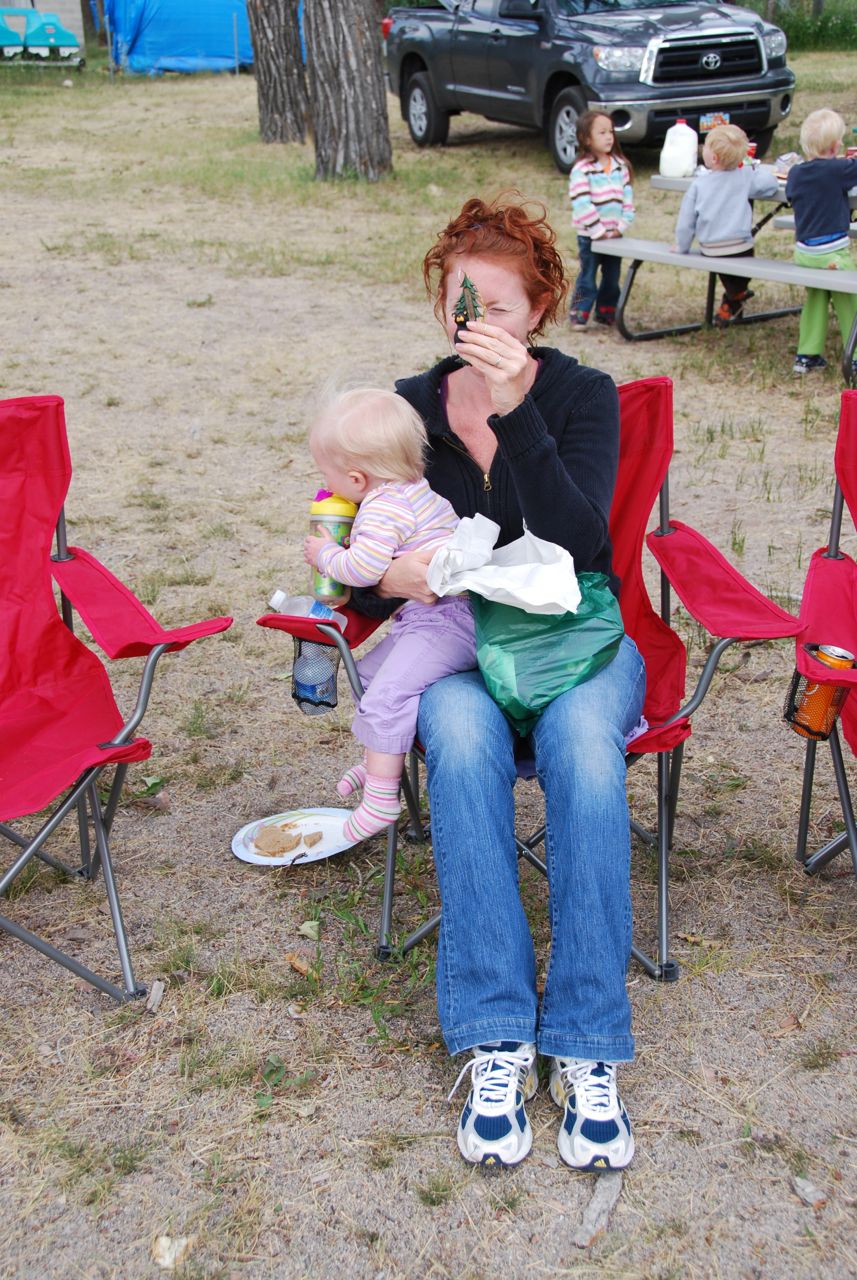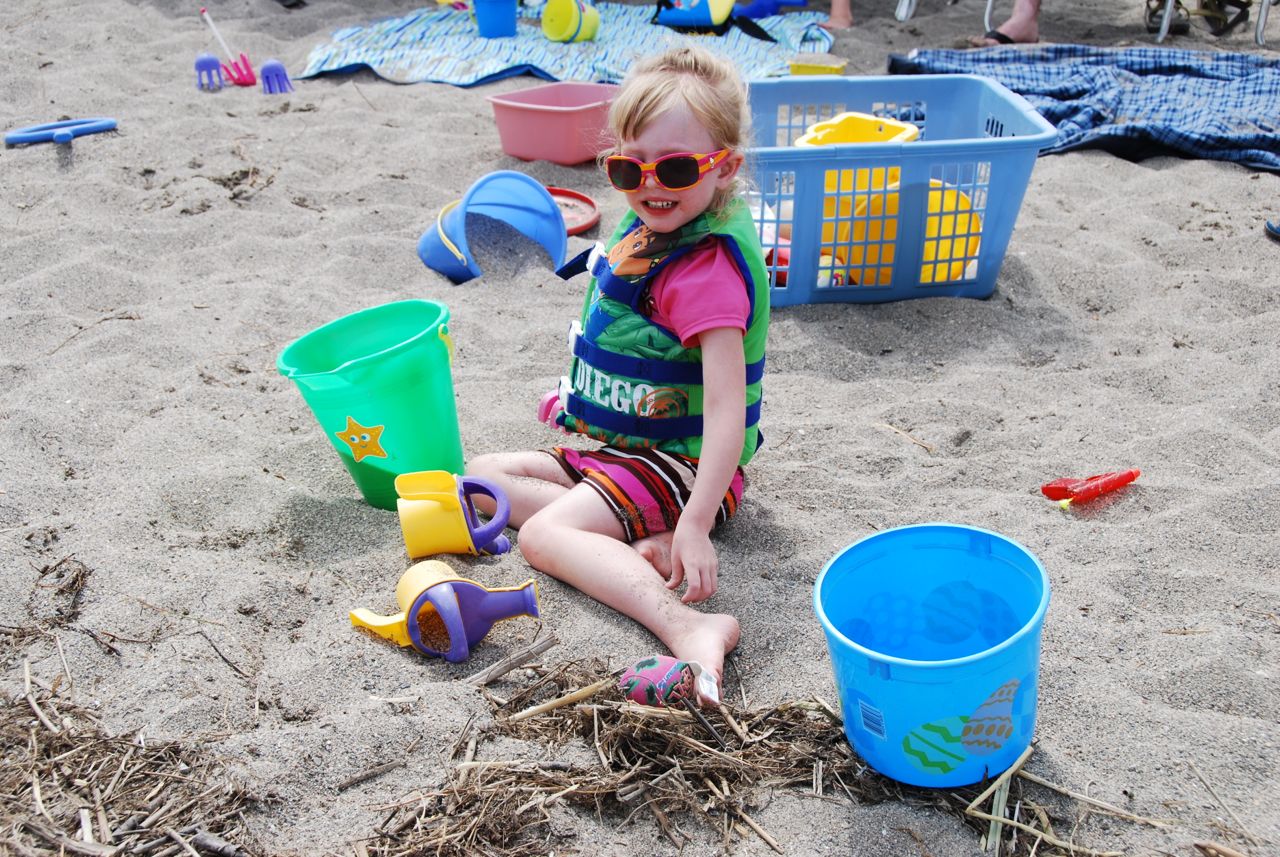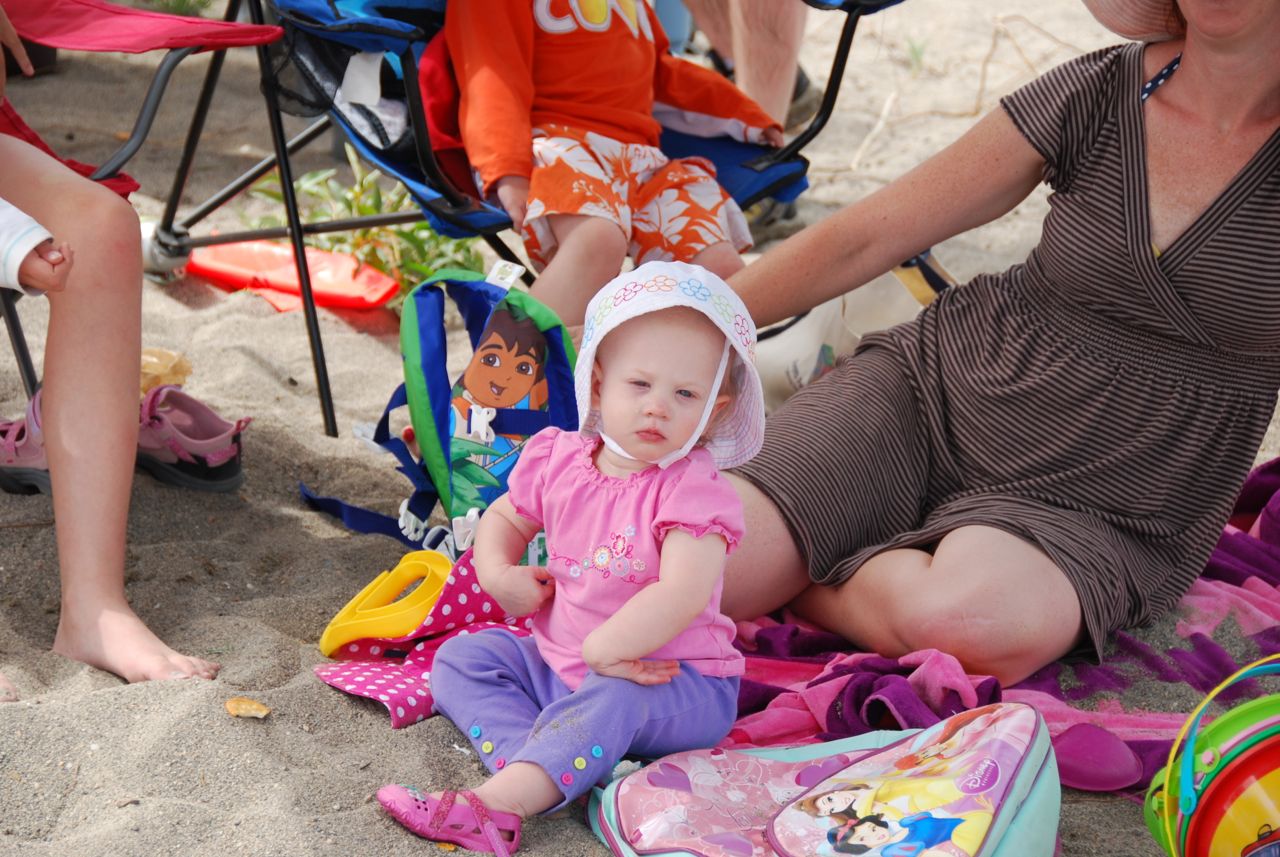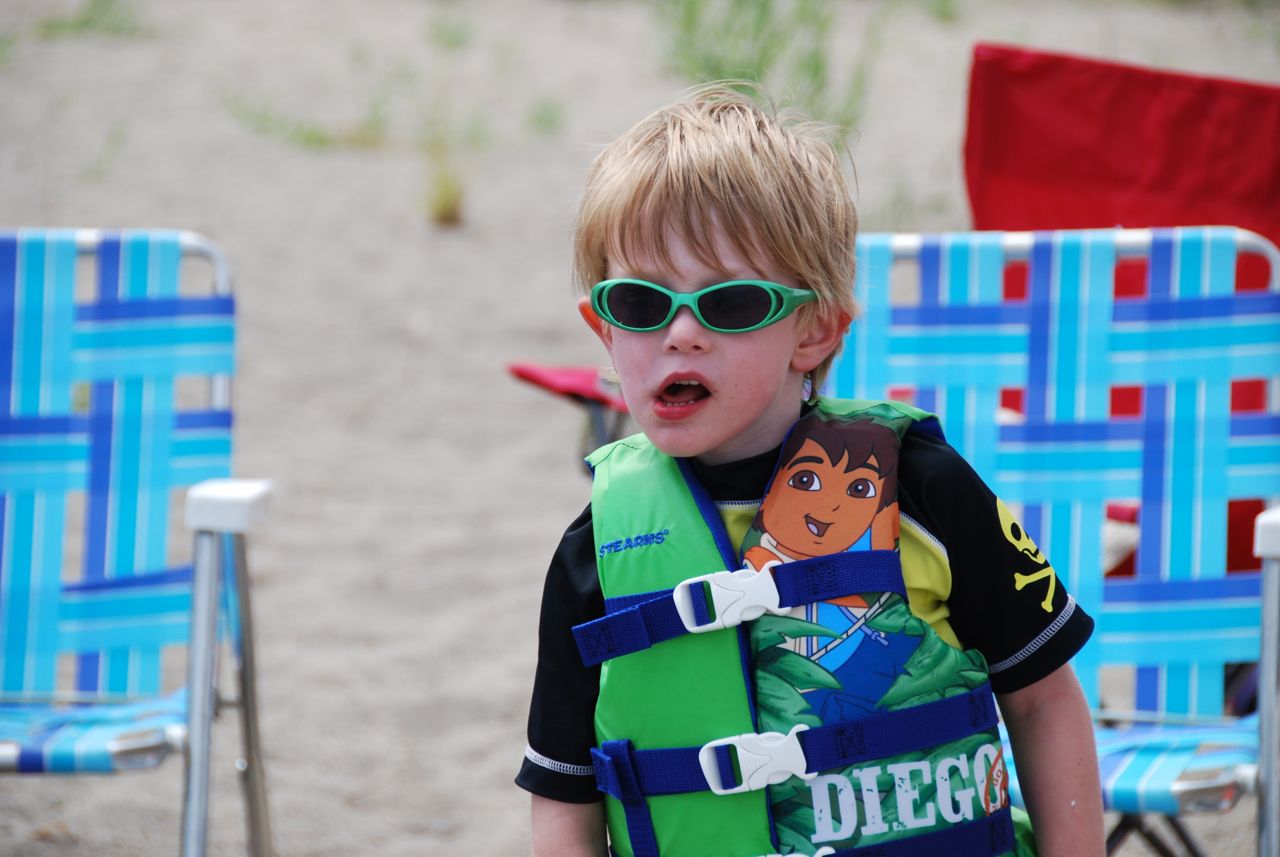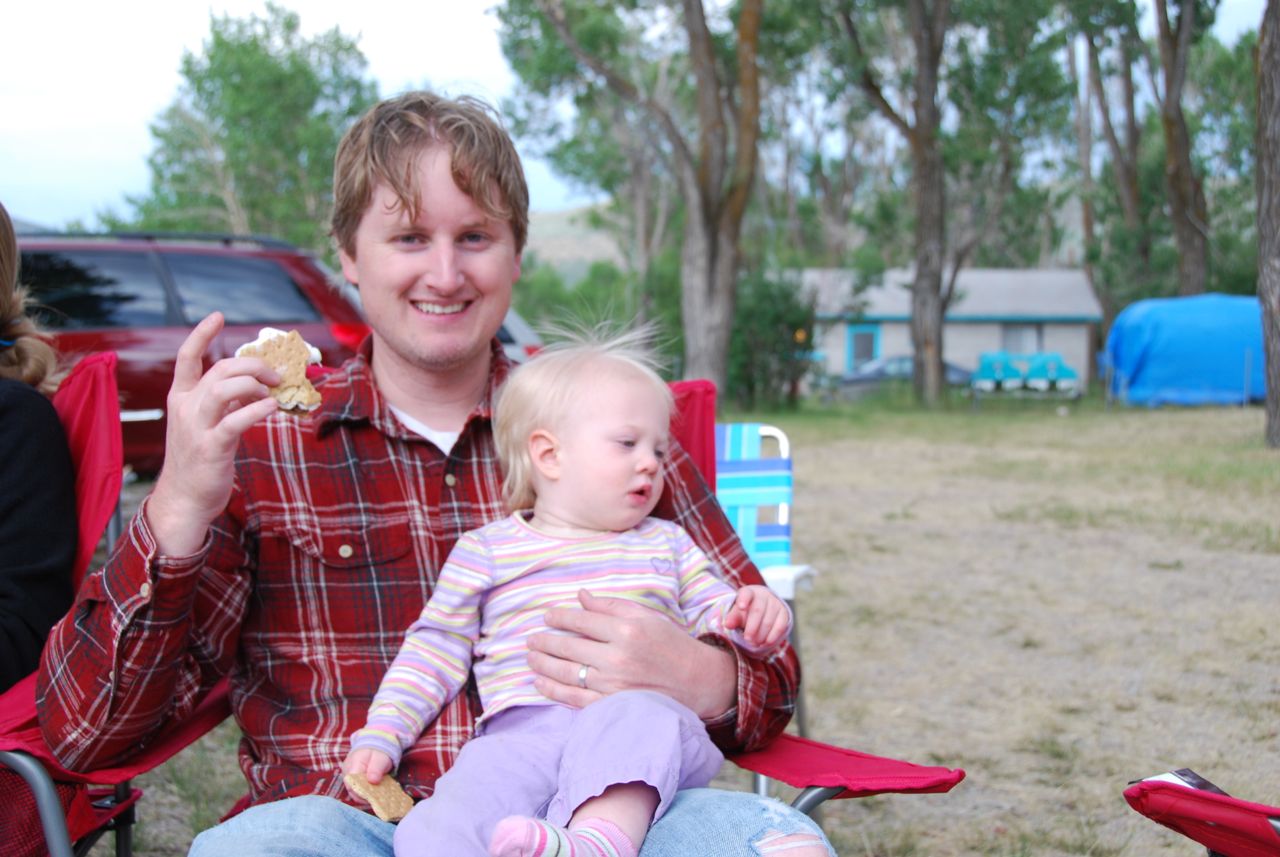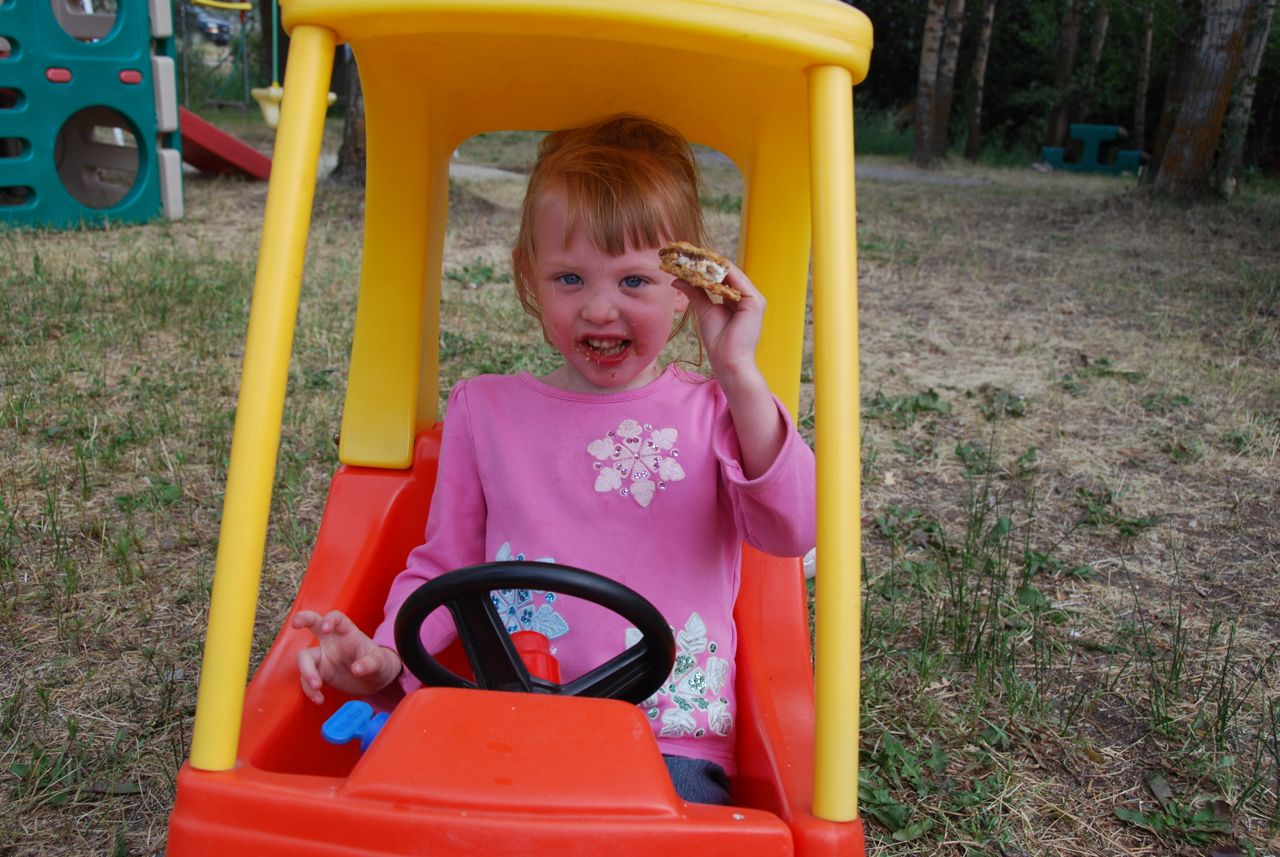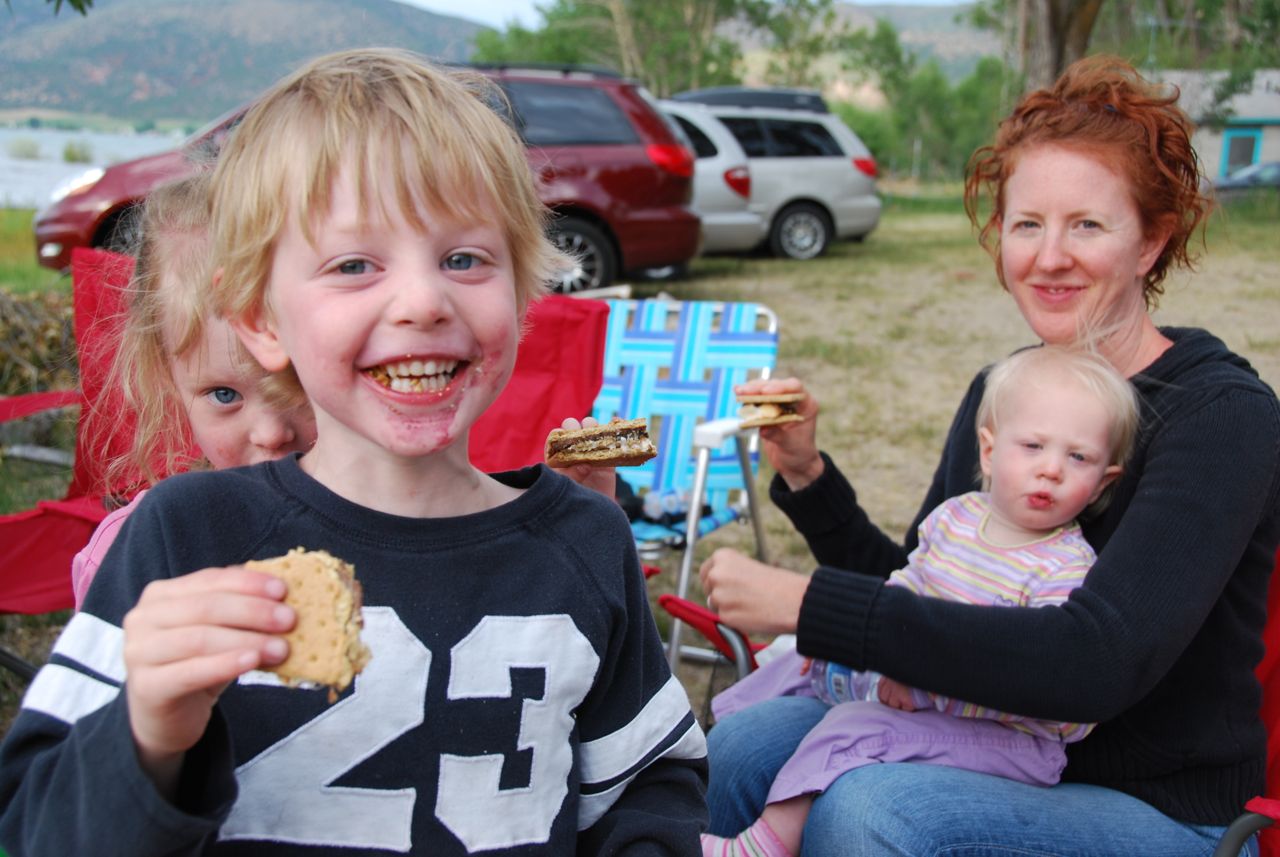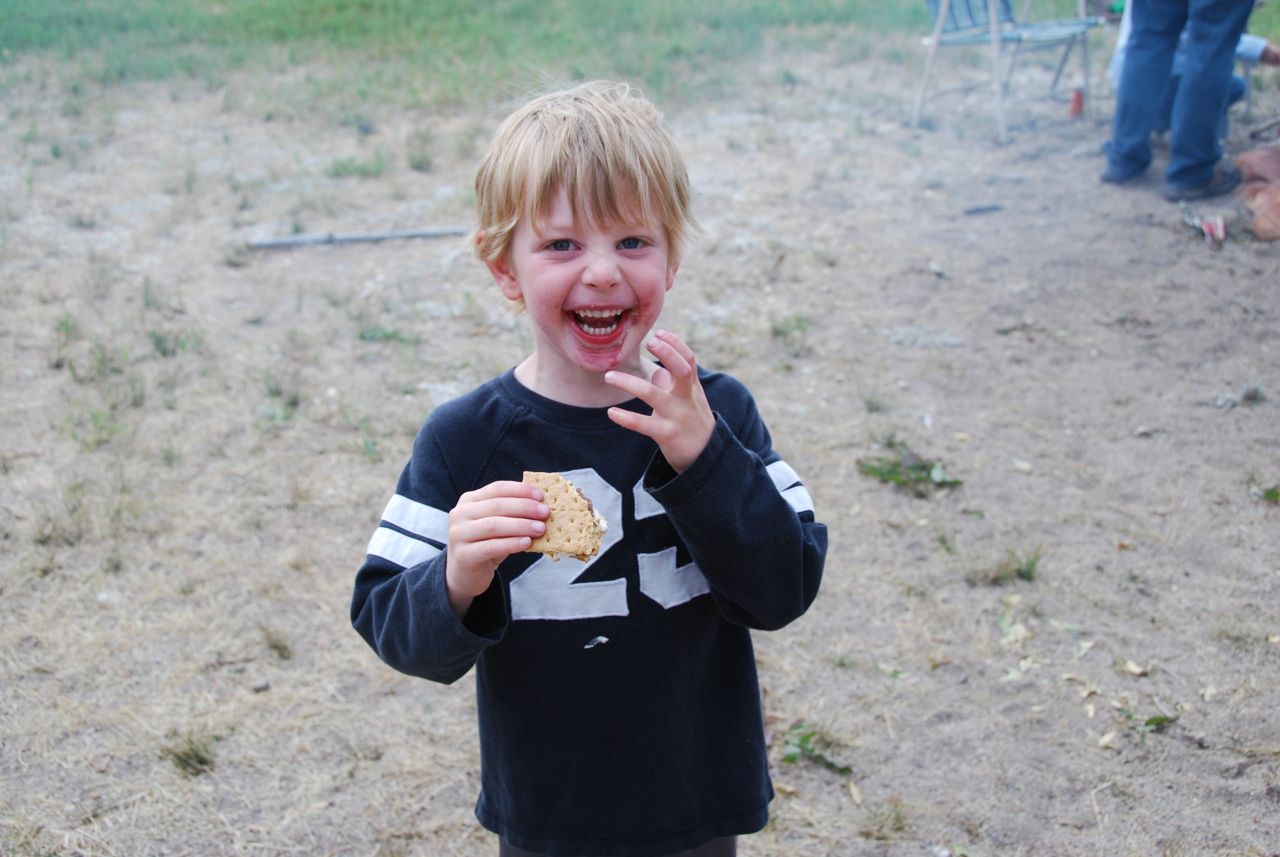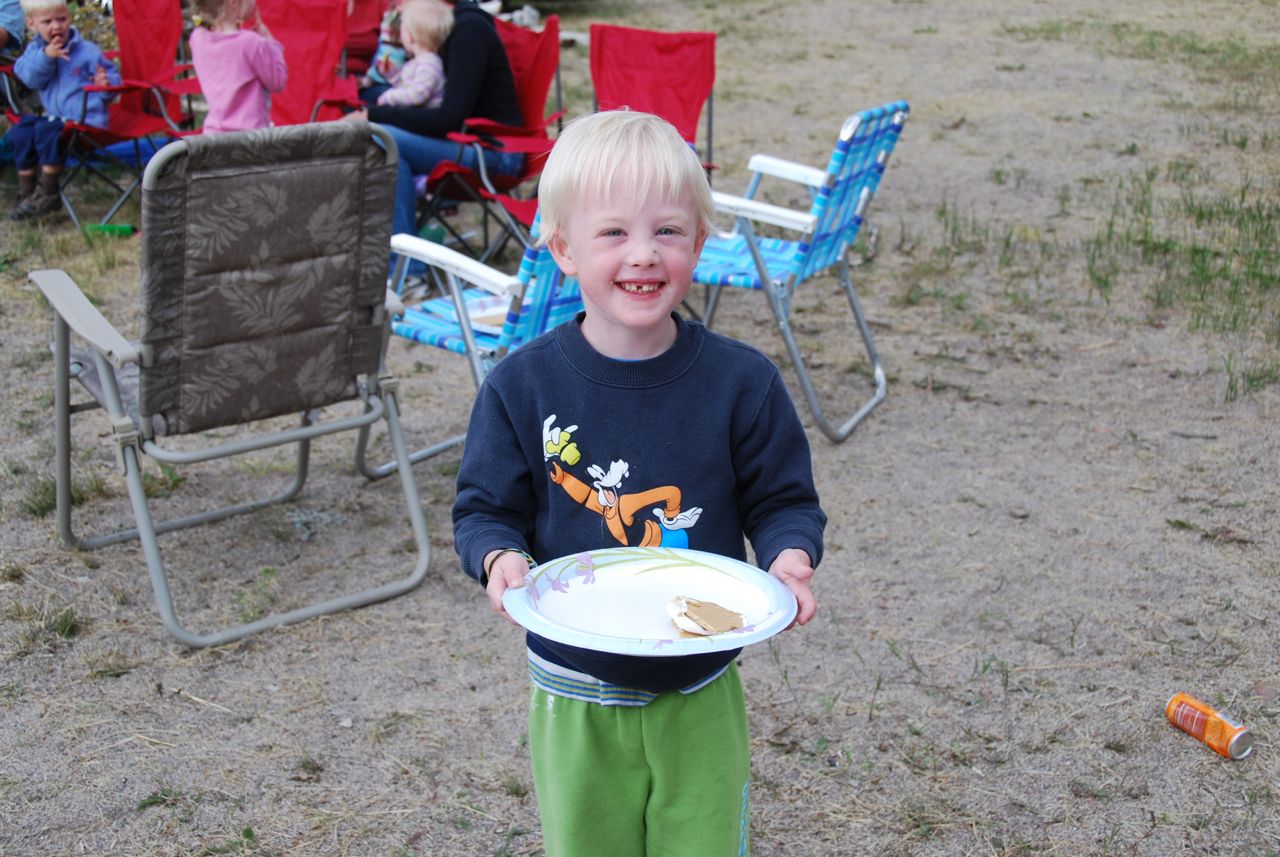 Although we did make it back to the lot for smores. My favorite part 🙂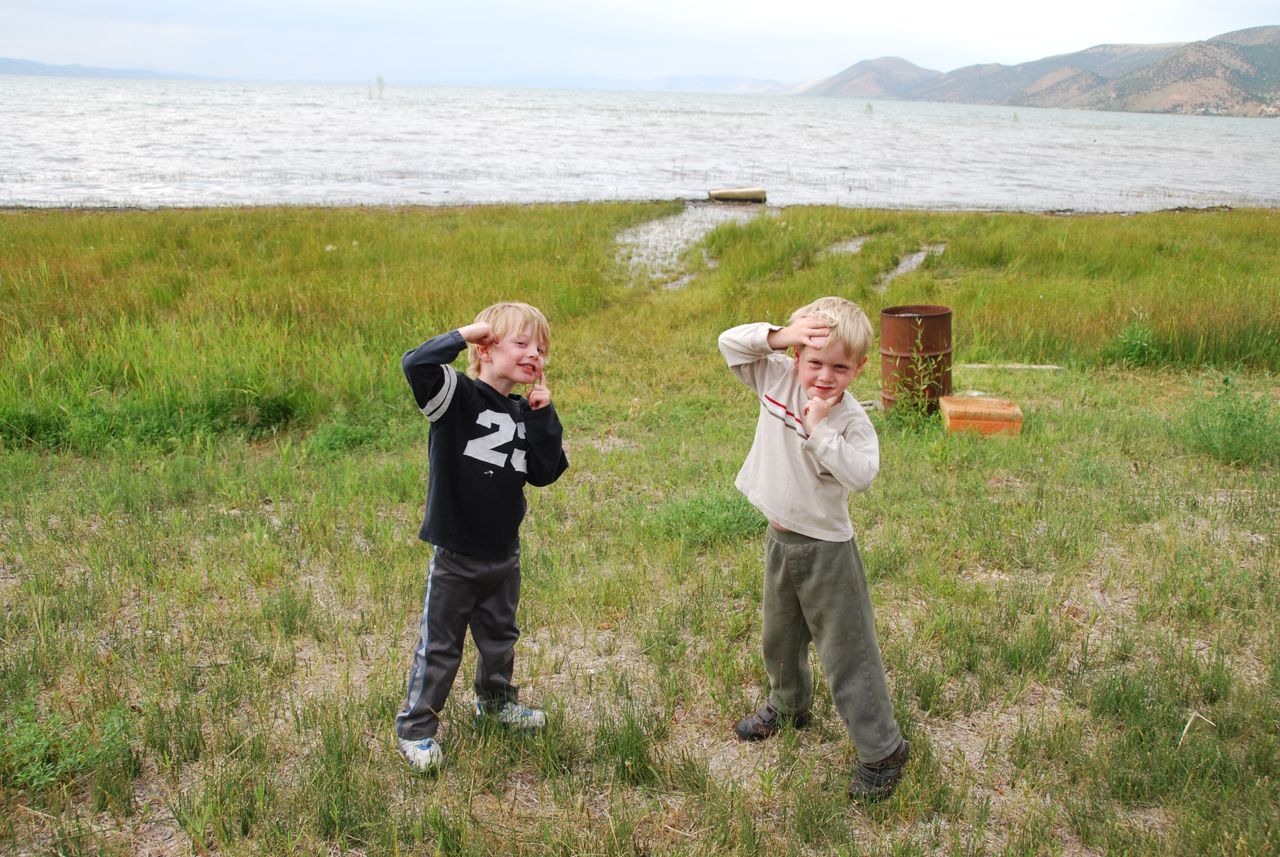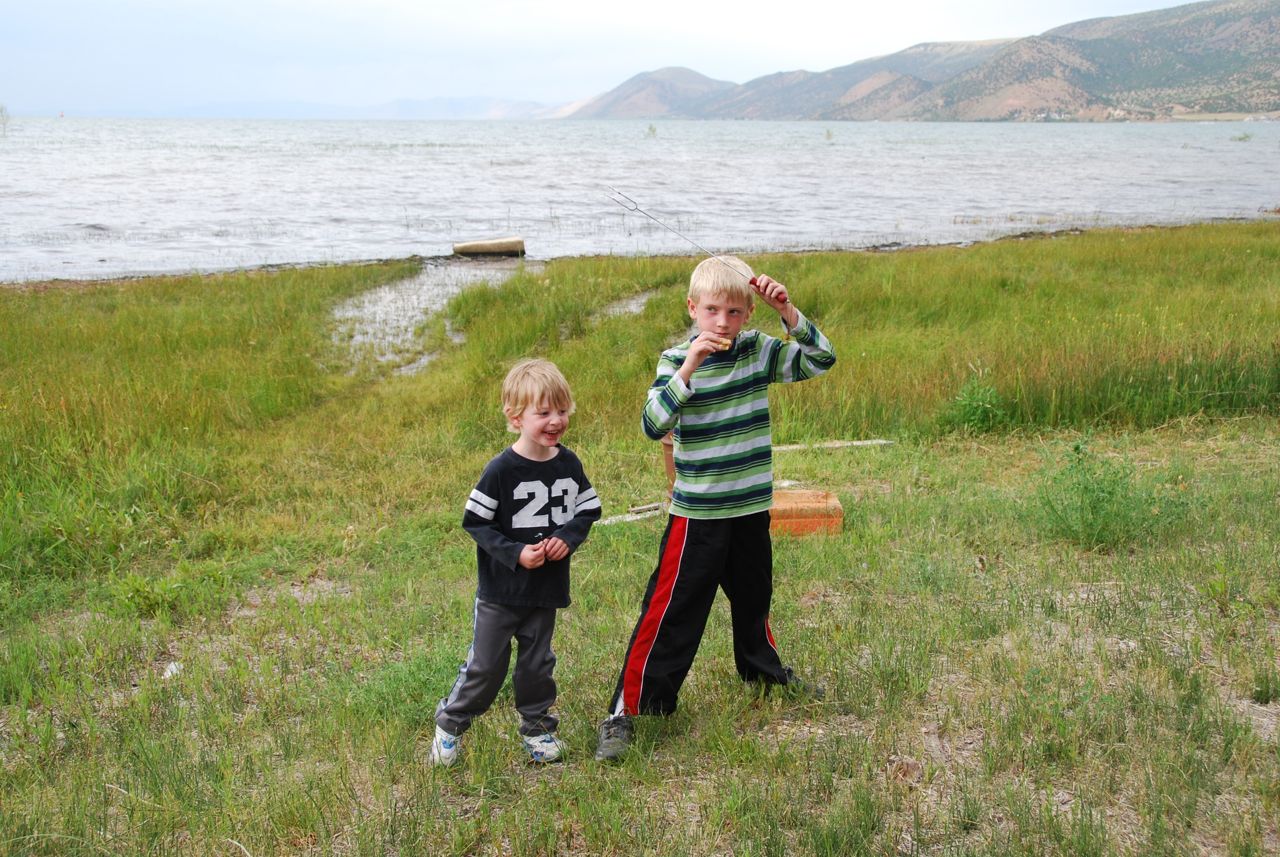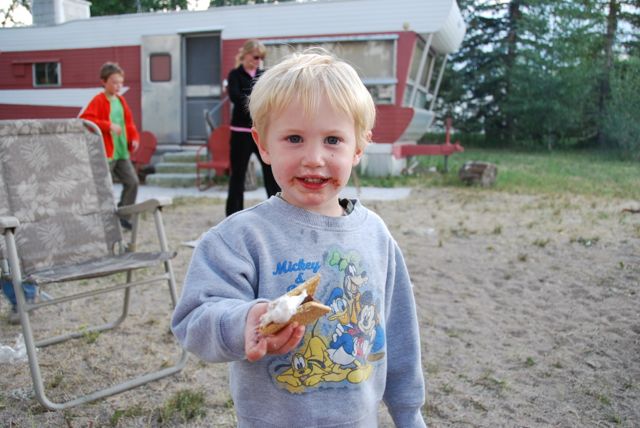 And a few random pictures: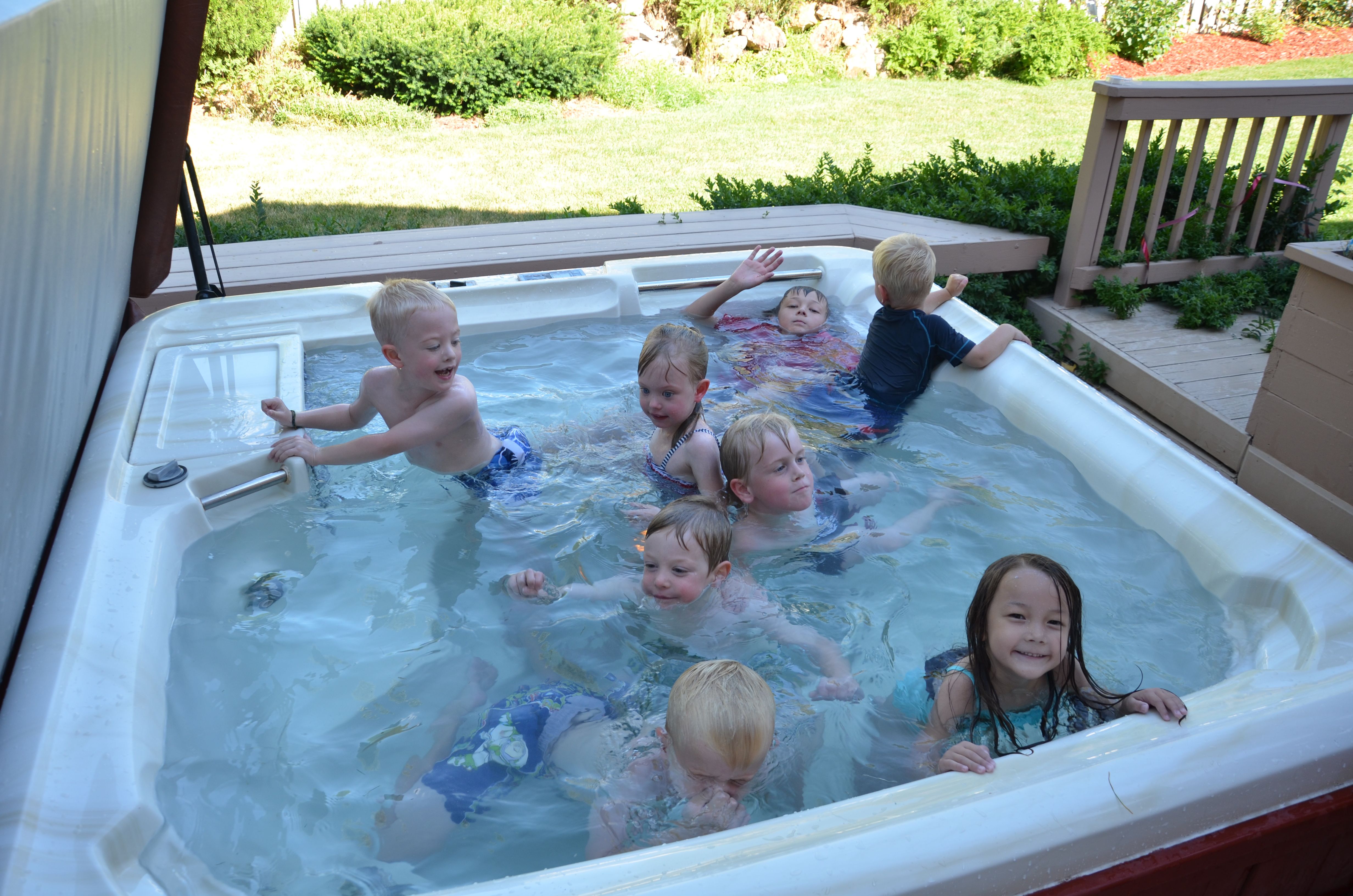 Having fun in Aunt Lisa's hot tub.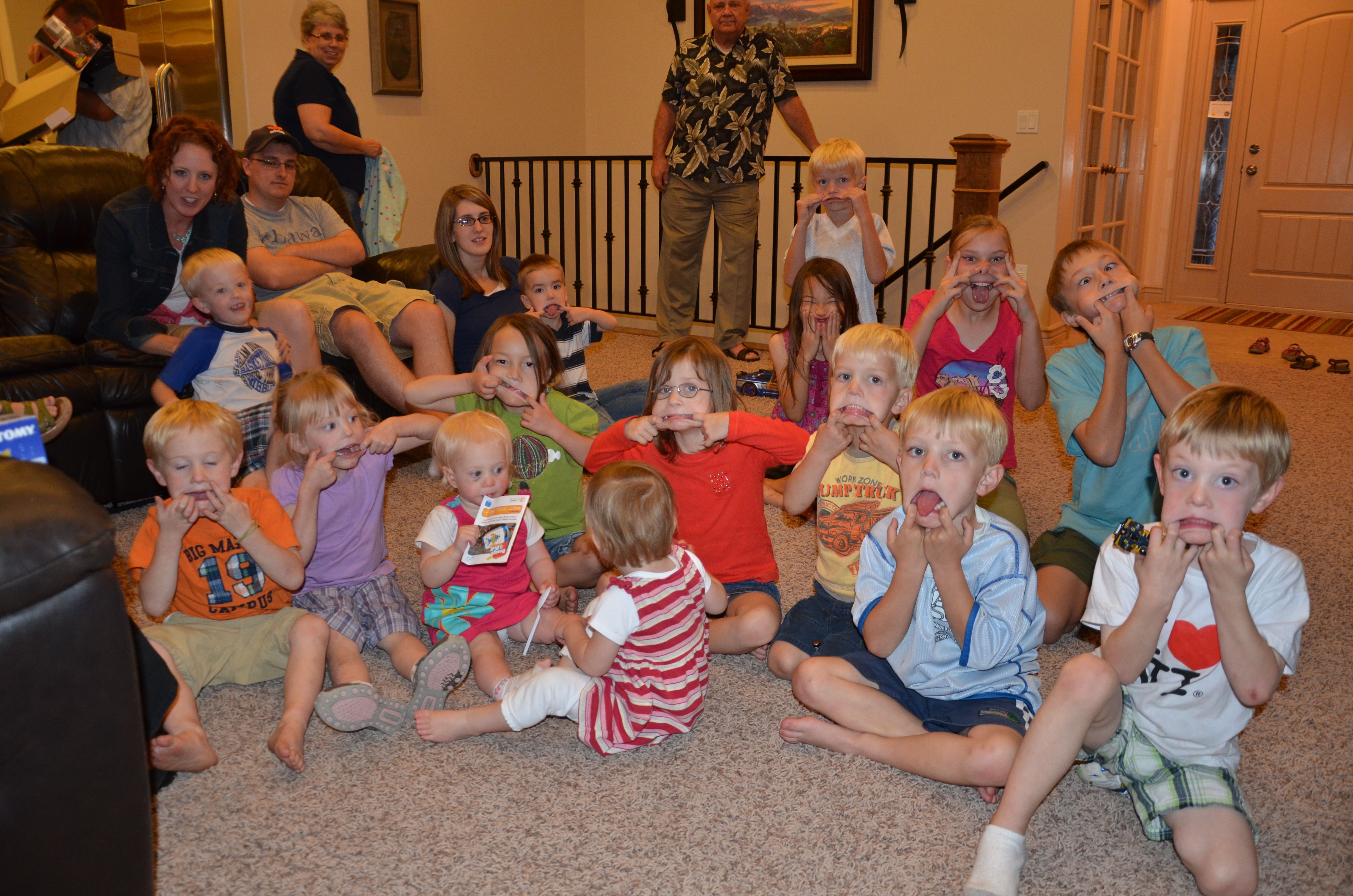 A family party at uncle Bob and aunt Tricia's house.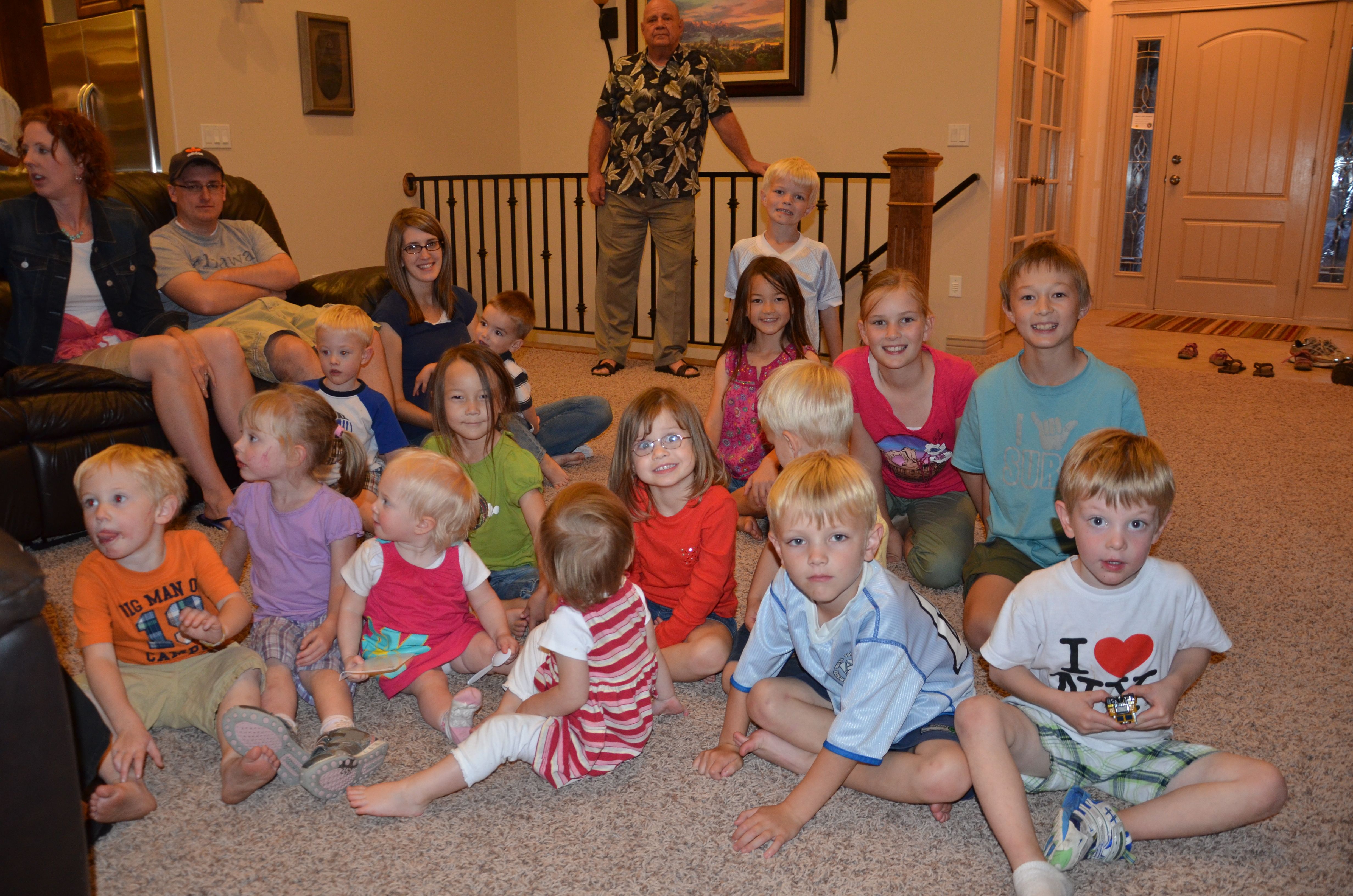 All of these pictures courtesy of other people. Mostly Aunt Lisa and grandma.