Brinlee got her first taste of a competition. I got my 1,000 whiff of one, and it took me back…a few years. They all smell the same: hairspray, stinky shoes and make up. Competitions are so fun, and Brinlee loved hers.

Her Shake a Tail Feather costume. She is supposed to be a hen.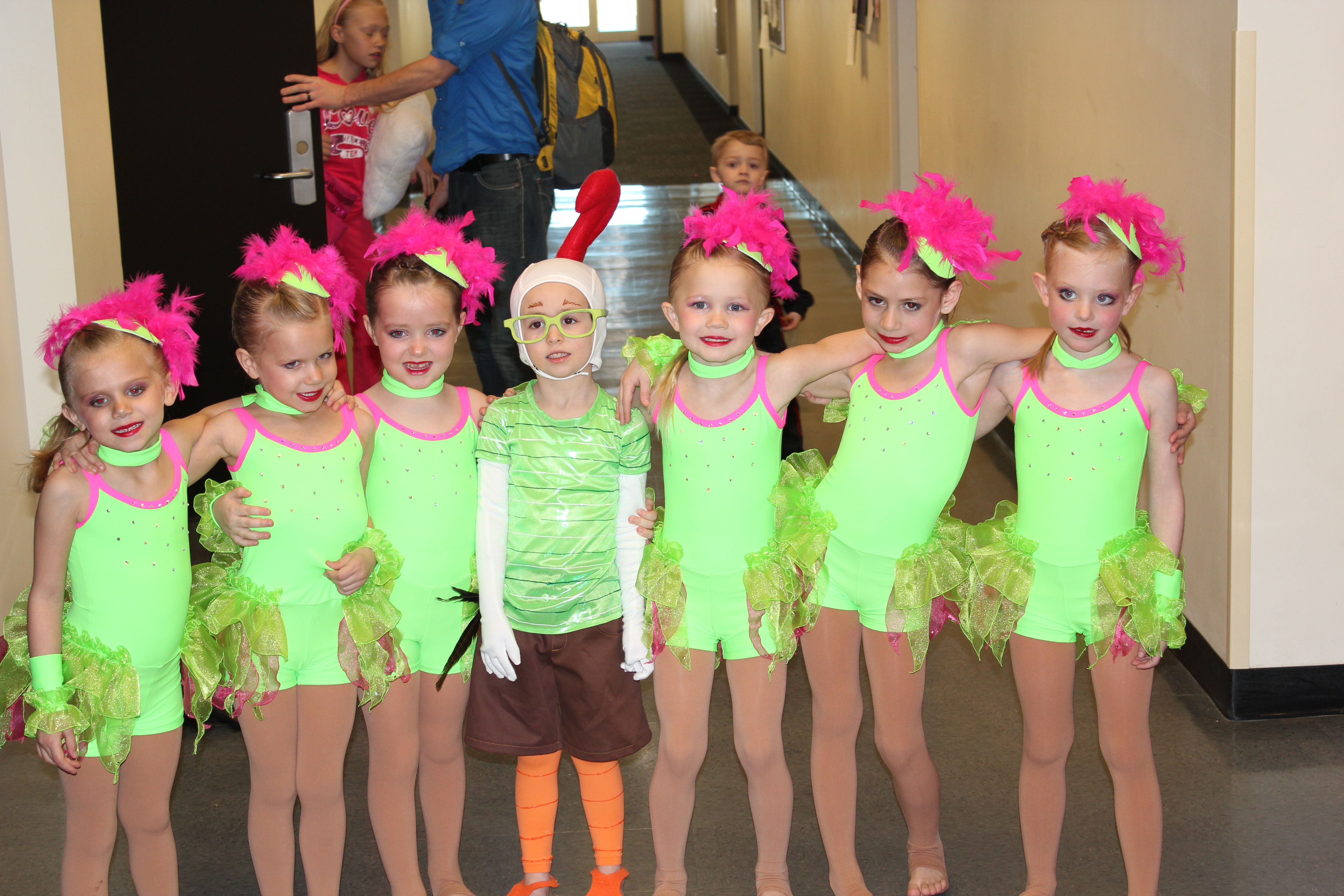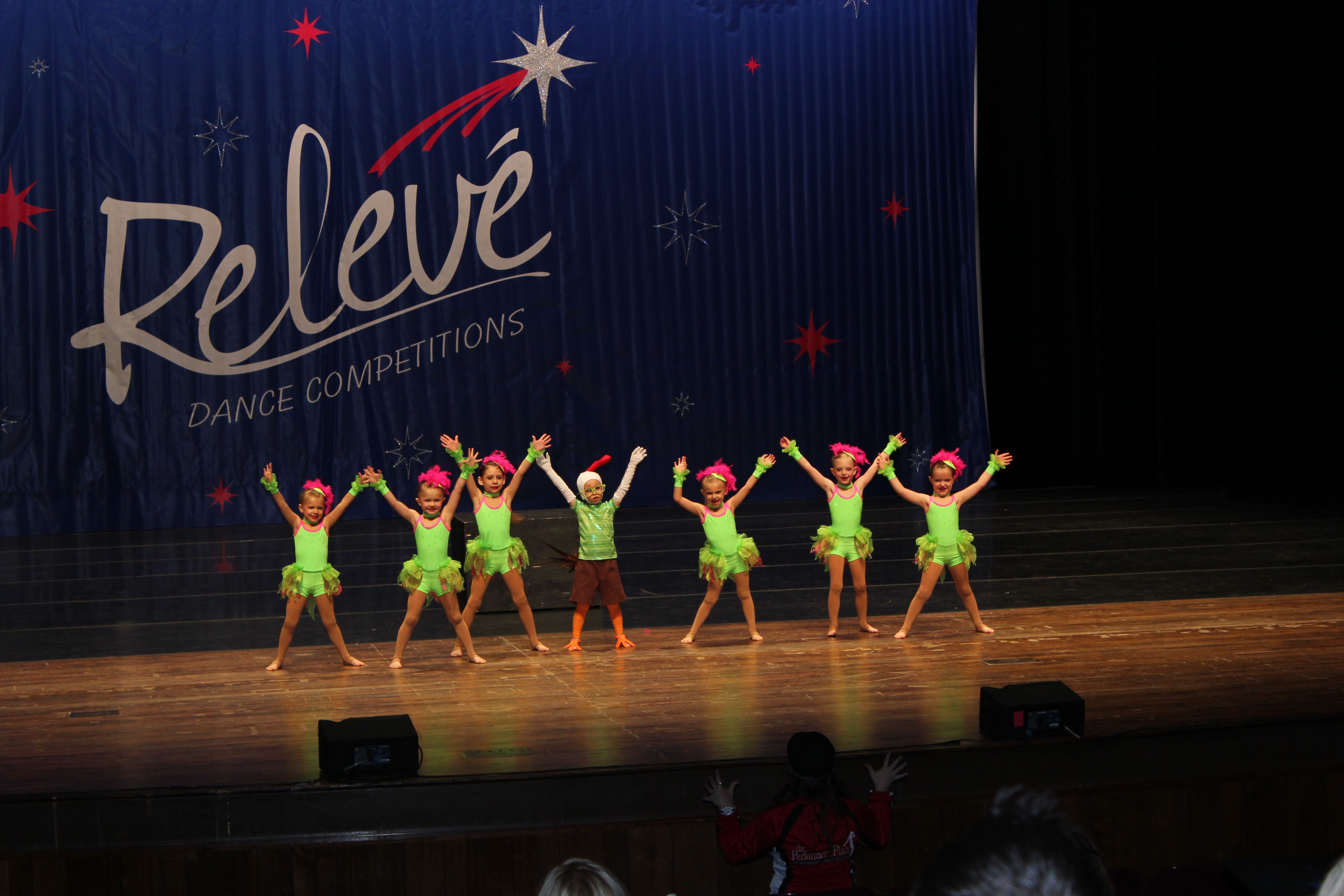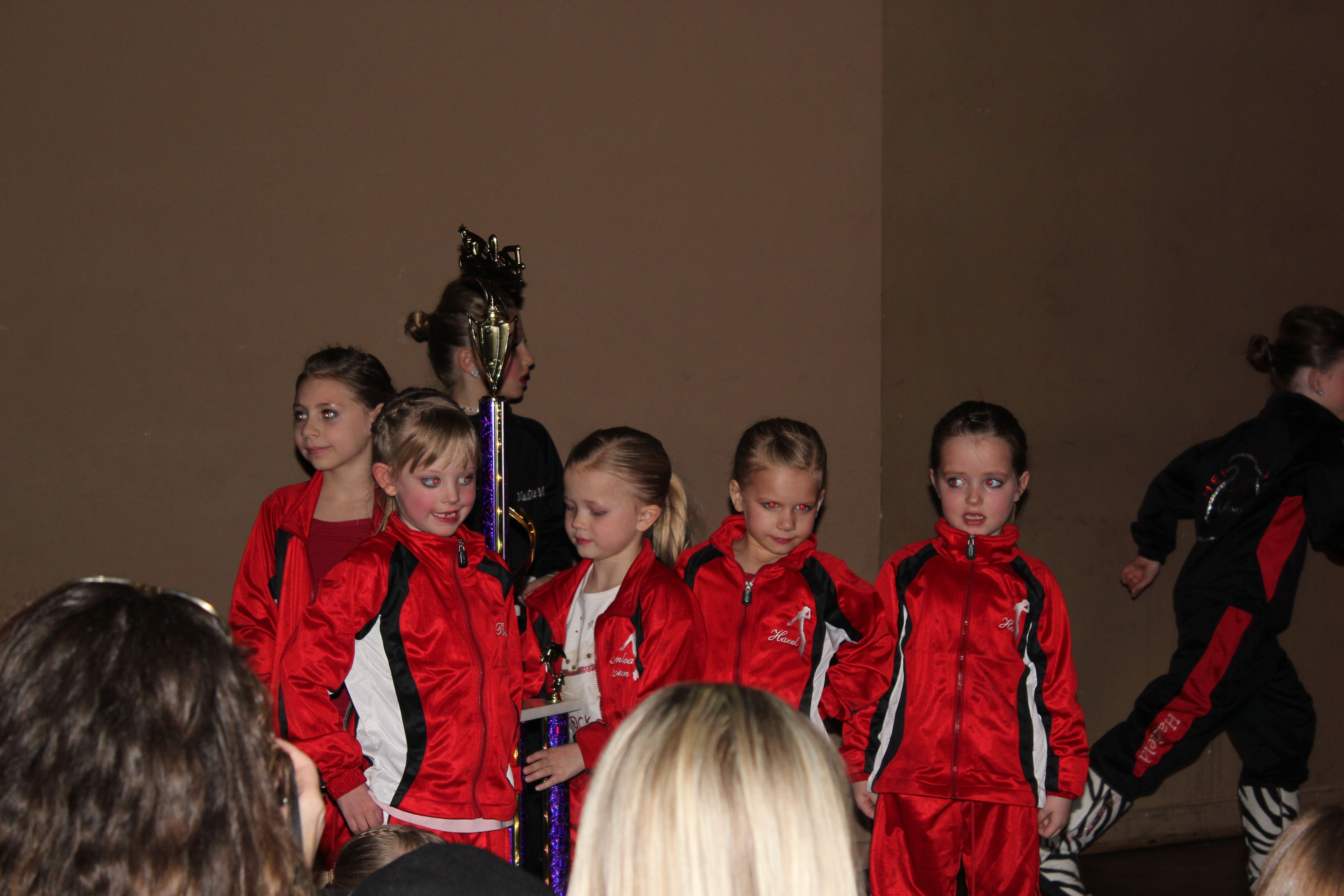 Brinlee was under the impression that this gigantic trophy was going home with us. She did not take her hands off it once.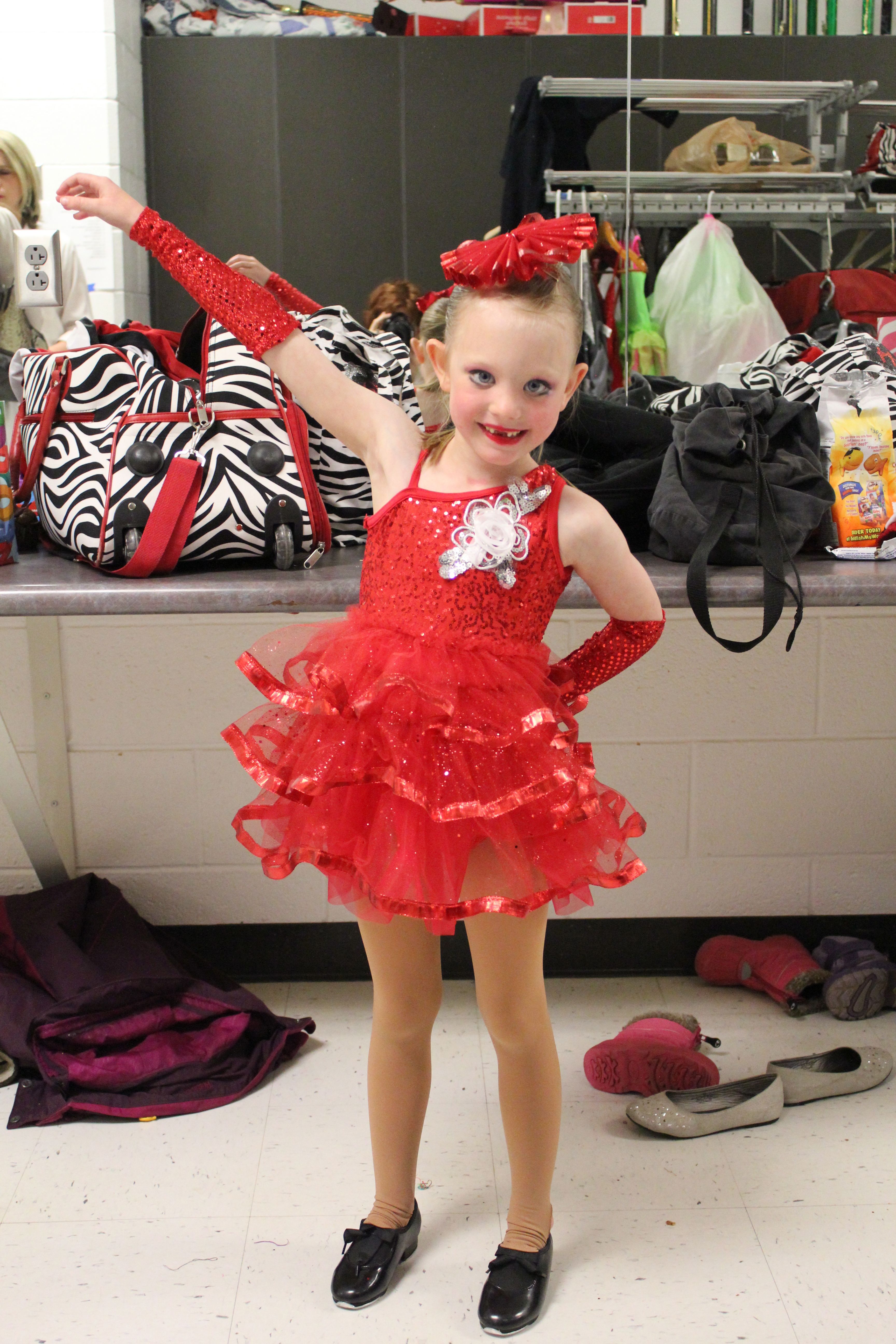 At her second competition. They were all so cute!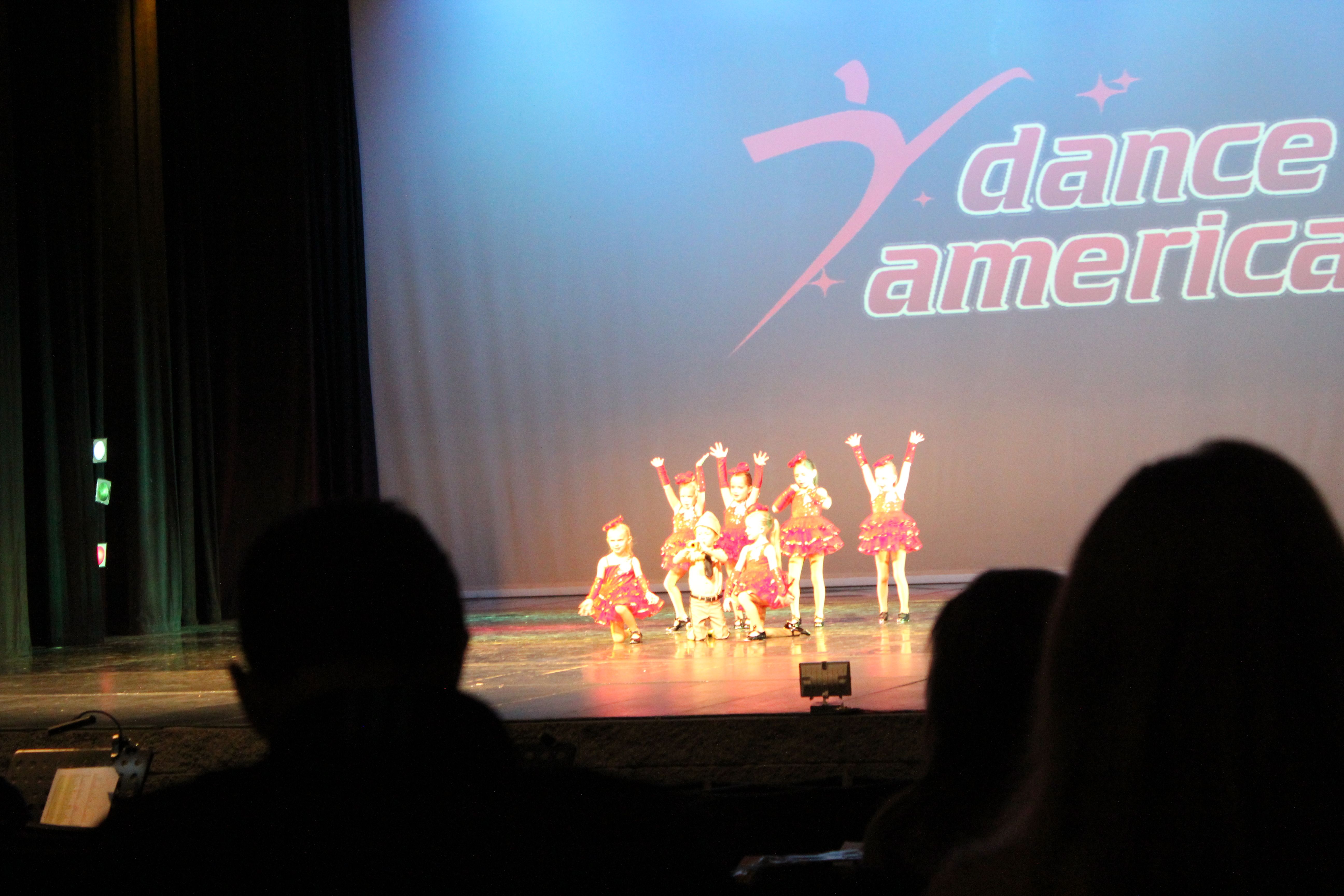 She had so much fun, and so did I 🙂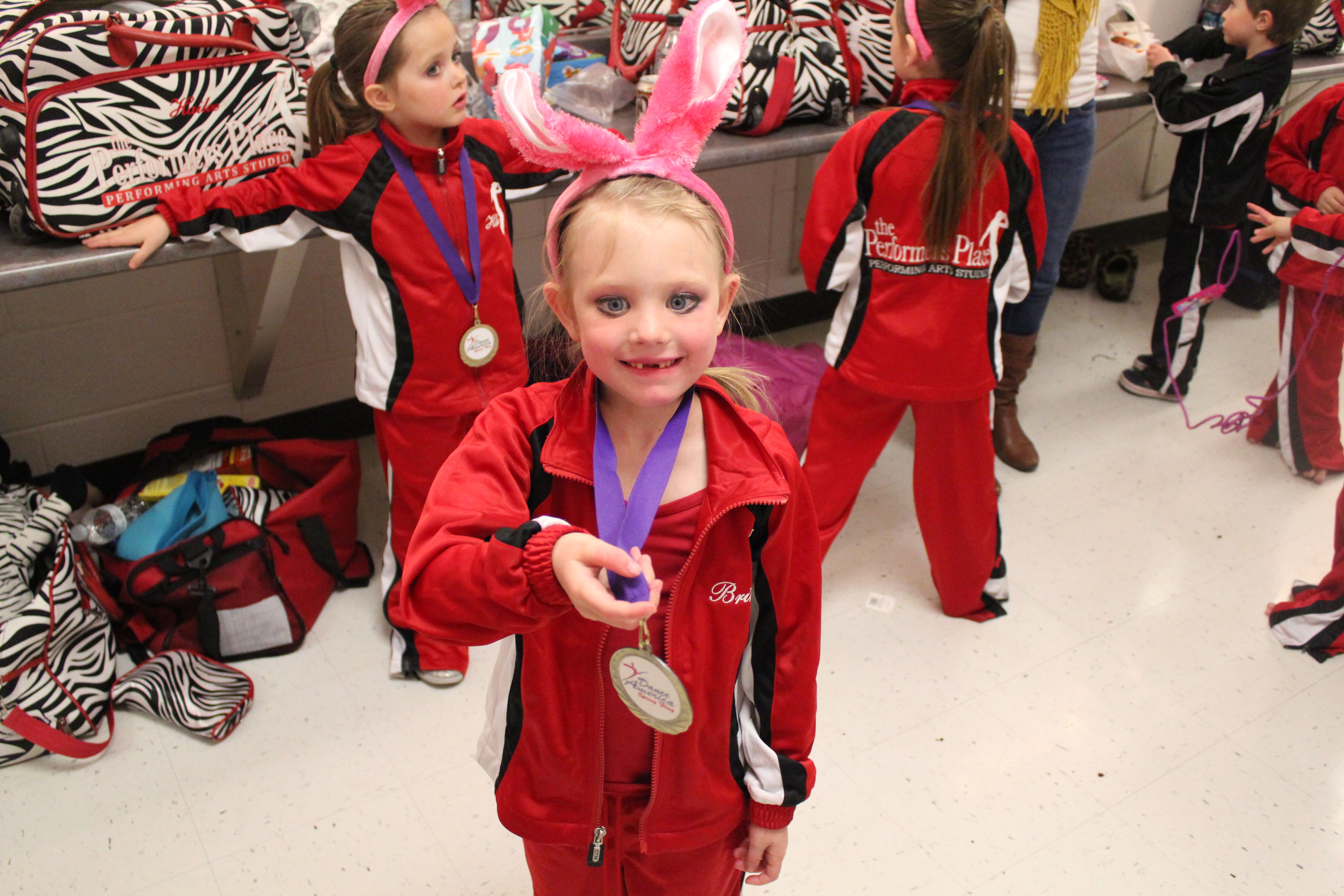 The medal did come home with us 🙂
Since this is a Brinlee post, I'll share one of her funnies:
Brinlee (6 yo): Mommy when I grow up I'm going to be a worker girl instead of a mommy bc I don't want anyone to cut my tummy open to get a baby out.
Me: Oh, most mommies don't have their tummies cut open to get their babies out. That was because I had 3 of you in my tummy.
Brinlee: Well then how do the other mommies get their babies out?
Me: Hmm. I don't think that answer is going to alleviate your concerns, so let's talk about it later.
Brinlee: What is alleviate your concerns?
Me: I have to go pee. Ask your dad.
One night I got up to go pee for the 18th time. An hour or two later, I'm being kicked in the back, and wake to find Brinlee is in our bed! We NEVER let the kids sleep in our bed. Ever. Kids in the bed are like cockroaches. Where there is one, there is a colony, and once you get them, you can never get rid of them. So I usher her back to her own bed. In the morning I asked her how she got in the bed without us knowing. She says, "Well, I was laying on your floor, and waited for you to go to the potty, then I SNEAKED into the middle!" What a sly thing!