While I don't like cold weather or snow, it made me feel better when it finally snowed here! The temperatures dropped, and things got normal.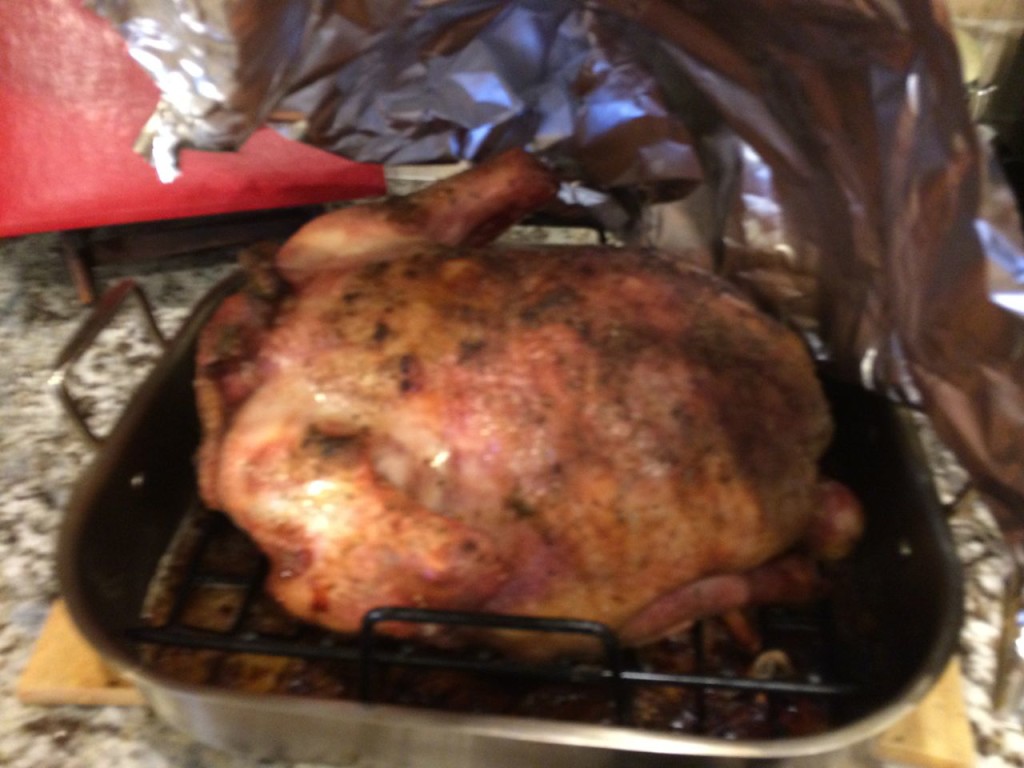 When you don't host Thanksgiving, you don't get the leftovers. I really wanted leftovers, so I roasted a turkey. Adam fully supported that decision and even went and bought me the turkey.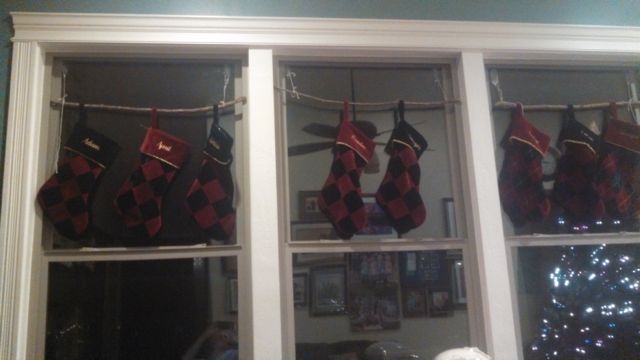 Every year I hang the stockings over the mantle with care (and wind up melting the chocolate with the fireplace), and every year I tell the kids if they touch the stockings EVEN ONCE, I will take them down until Christmas morning. Why? Because those stocking holder are so heavy that if they pulled one down on their head, it could kill them at worst, and seriously damage them at best. So this year I went all rustic Christmas and hung them in the windows with care using branches from our very own willow tree.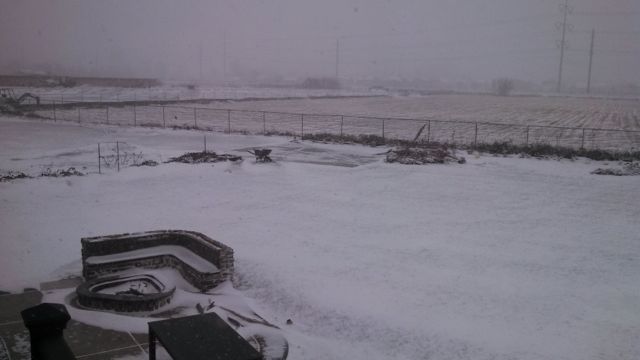 It snowed! Not a ton, but finally! Even if I'm a grinch when it comes to cold and snow, even I can appreciate a white Christmas.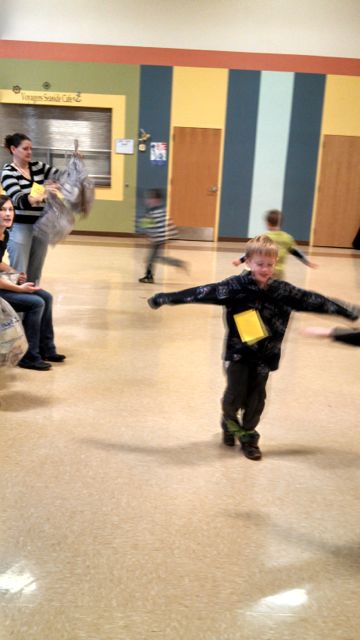 Caisen at a special school activity.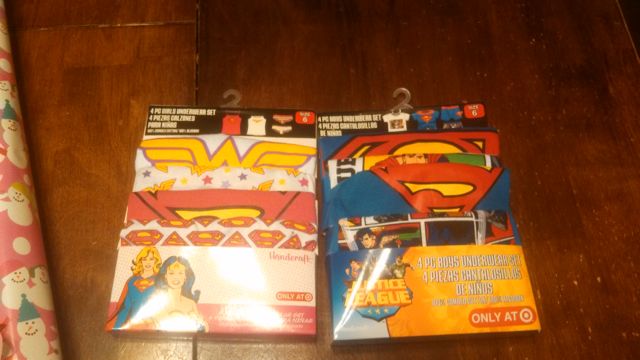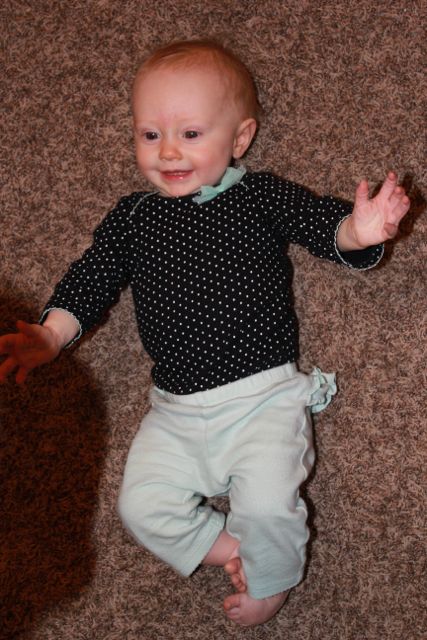 Georgia being adorable at six months old. I 100% love this stage. I love it! She is so cute and fun and interactive and I love breastfeeding her. I would freeze her just like this if I could.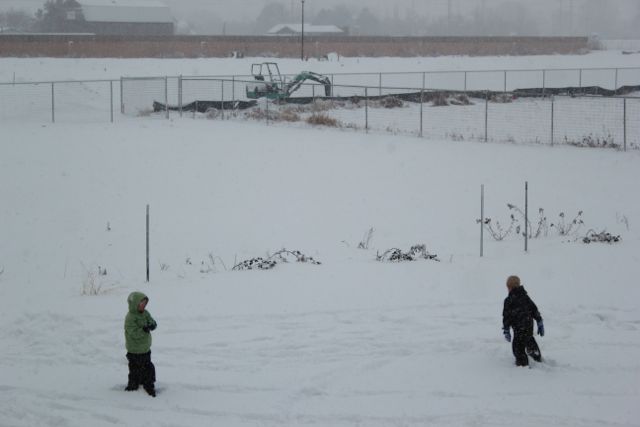 Kimball and Sawyer were excited about the snow.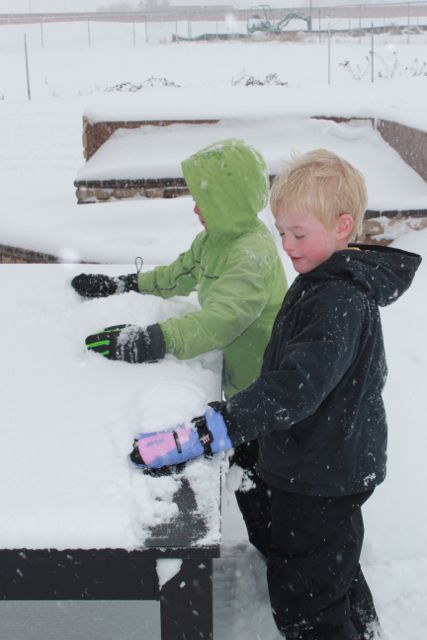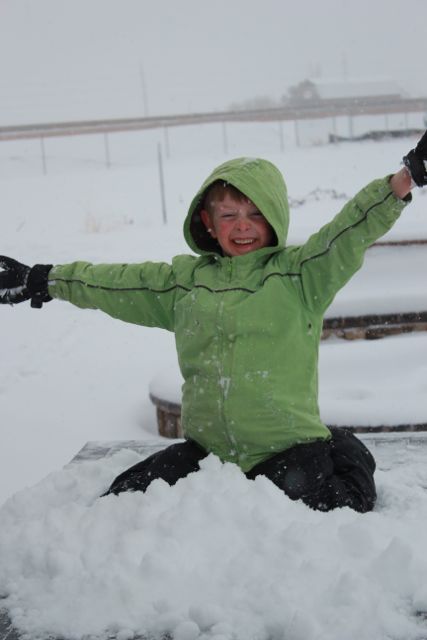 Although not adequately dressed in spring jackets. I just hadn't pulled out the winter stuff yet. It has been so warm, we haven't needed it.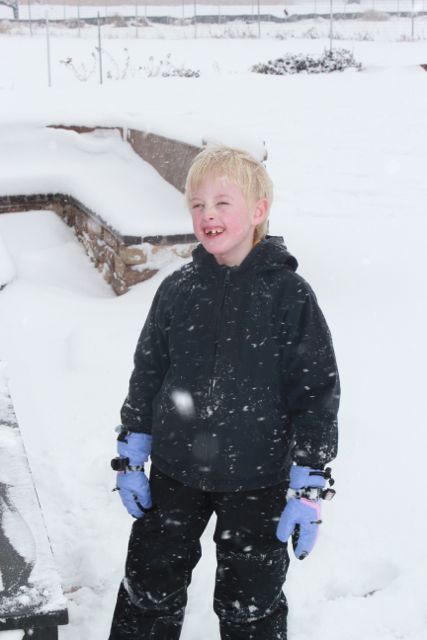 Sawyer did find Daisy's gloves.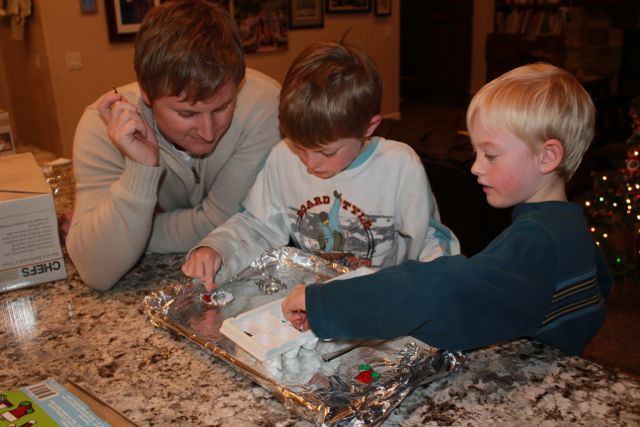 My sister-in-law, Amber, talked about how magical it was to make the Makit and Bakit ornaments as kids and how much she still loves them, so I bought some a few years ago, but really they were too young. this year I decided it was time.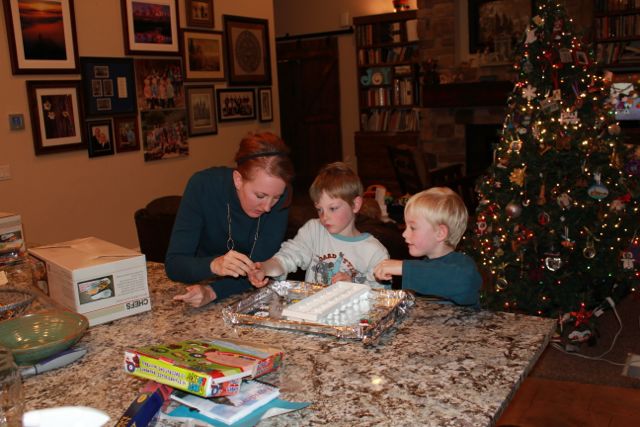 We put the beads in the ice cube trays to keep them separated.
They really did a good job. We supervised but mostly they did it themselves.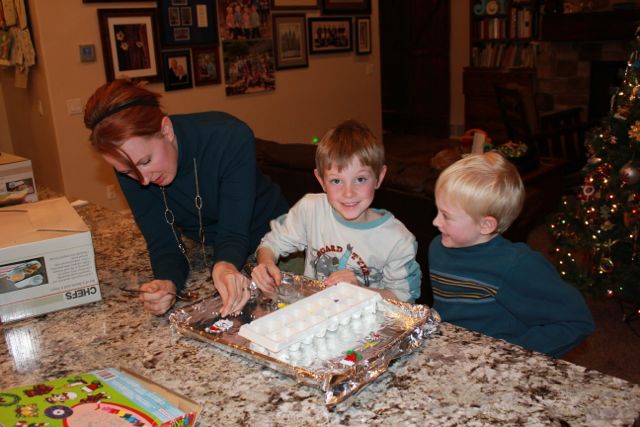 Oh my bundle of sweetness!
Some of the kids had a dance recital.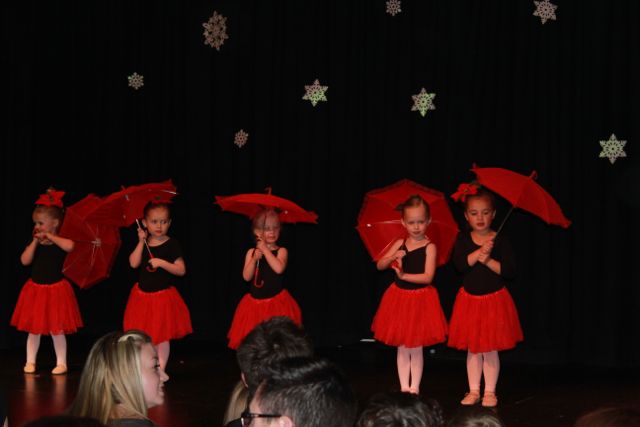 Daisy's first performance ever!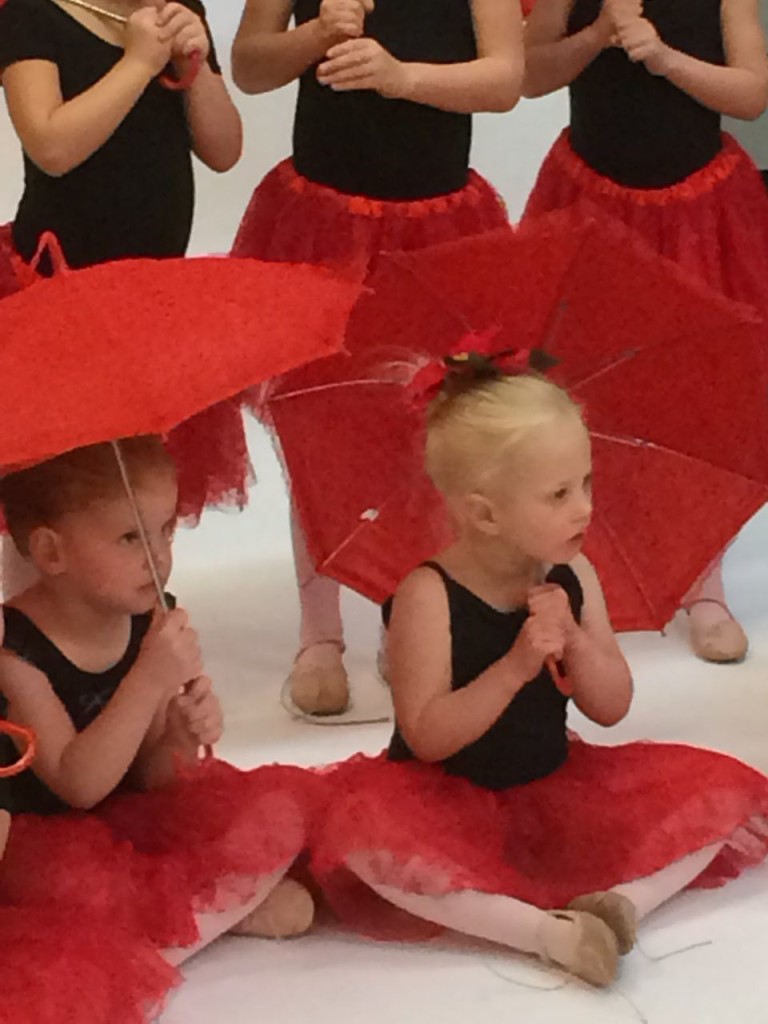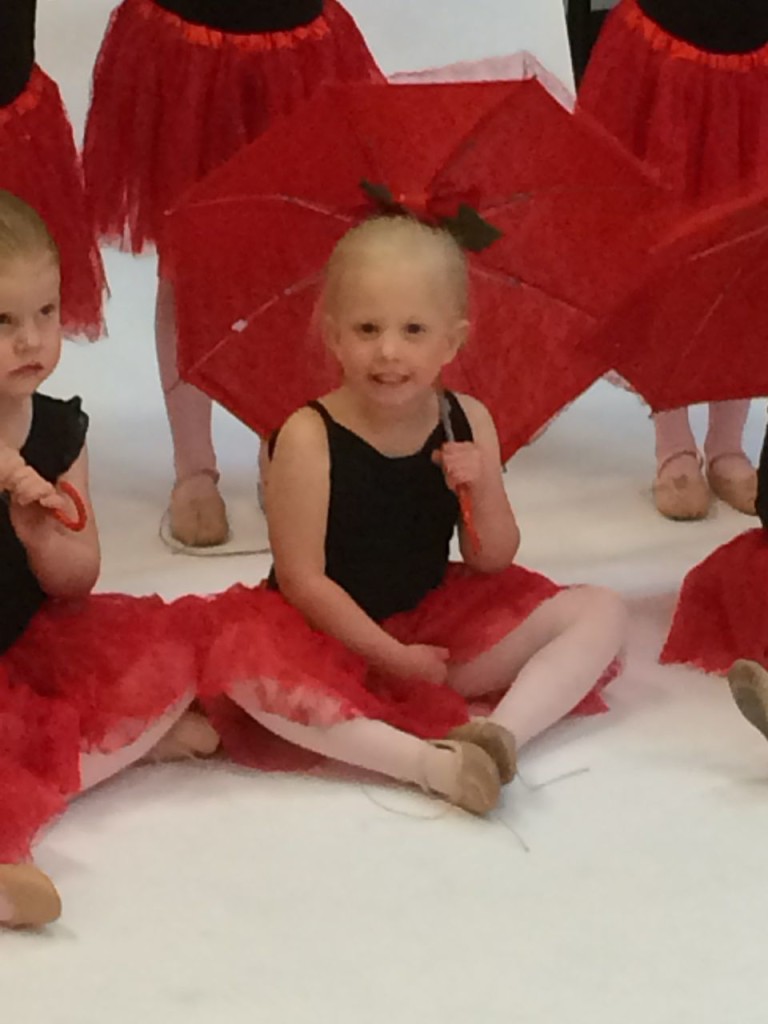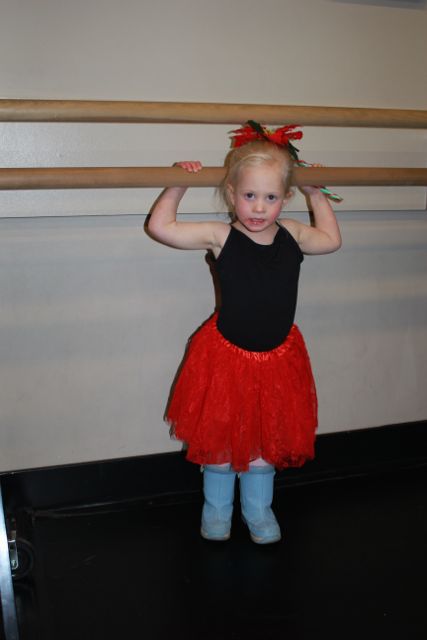 The blue snow boots are not part of the official costume, just her own special touch.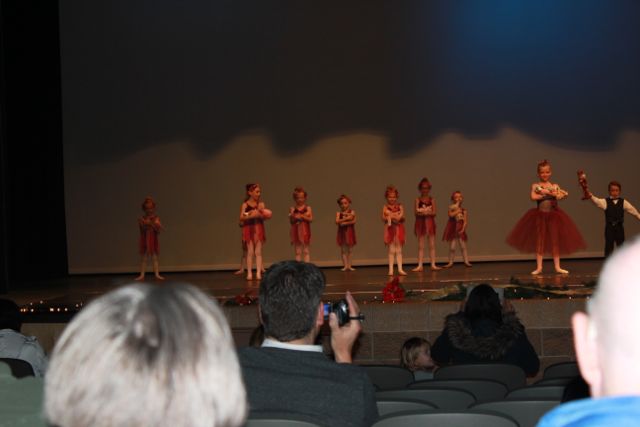 Brinlee's dance.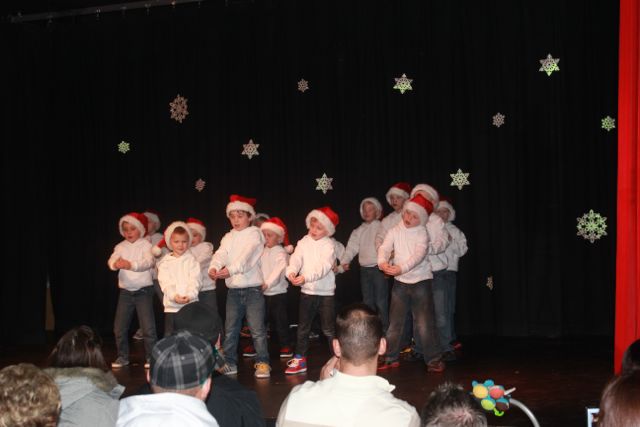 Kimball and Sawyer started hip hop. Caisen really wants to join. He'll be old enough next year.

After the recitals we went to a hibachi grill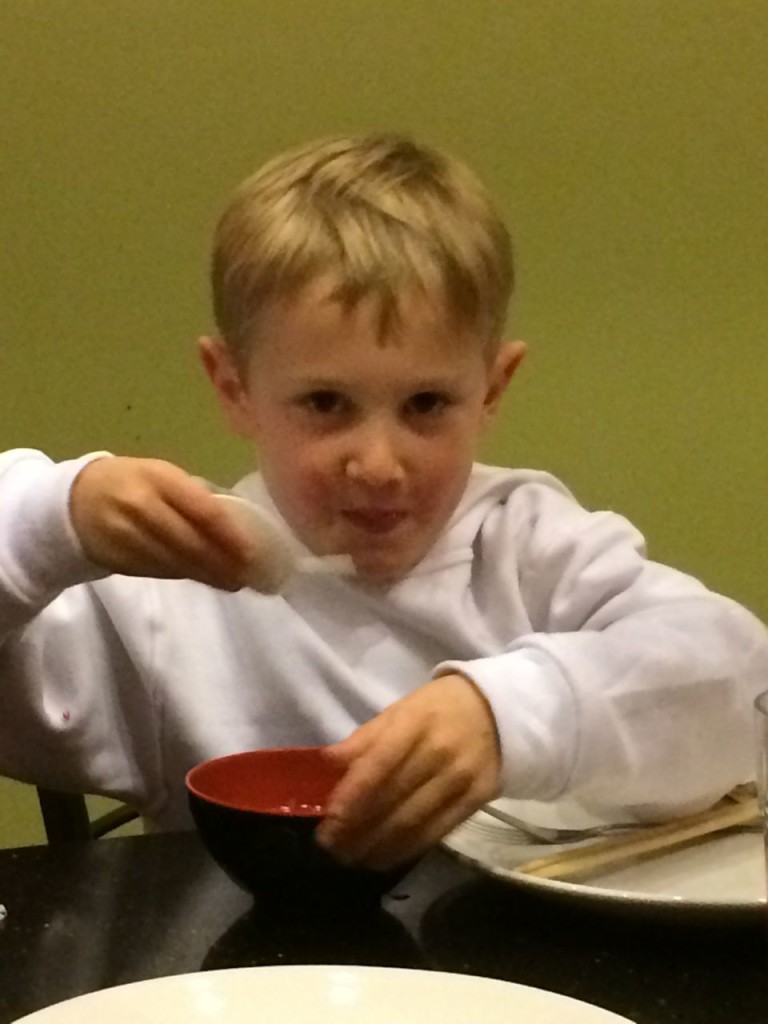 Entertainment AND food.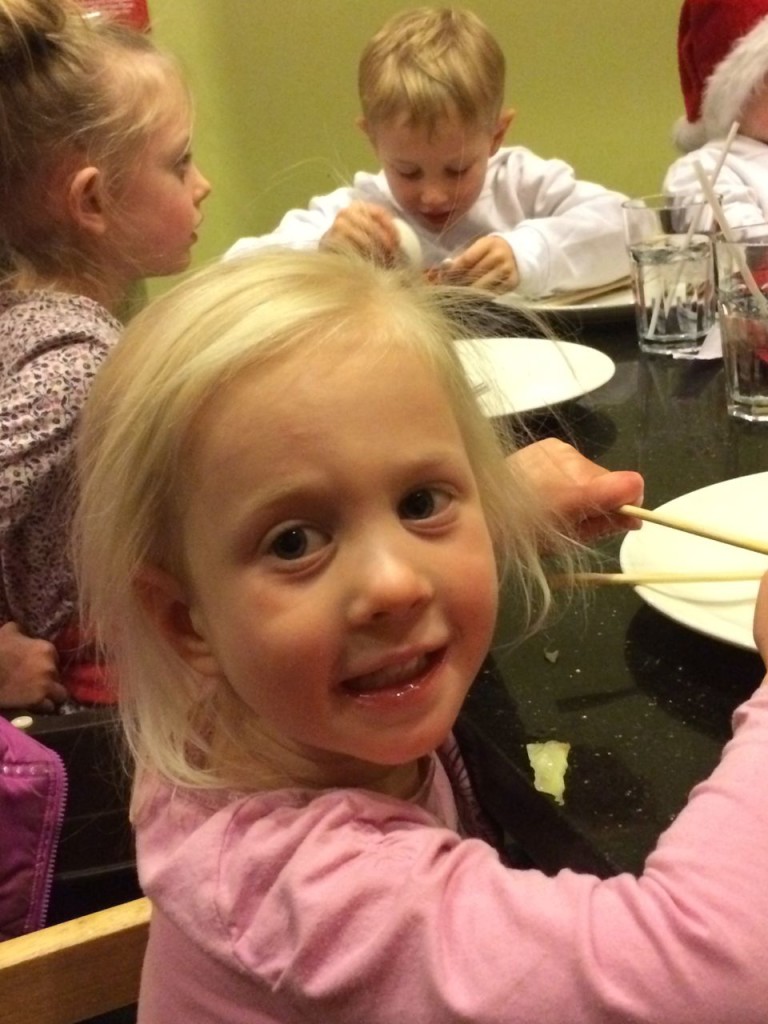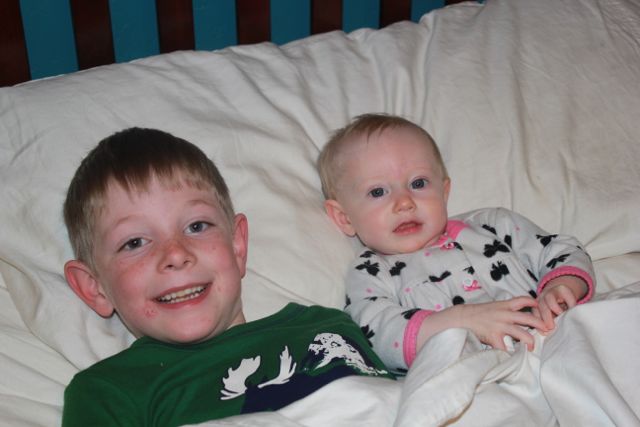 Invaders in my bed! Why do they always go to my side?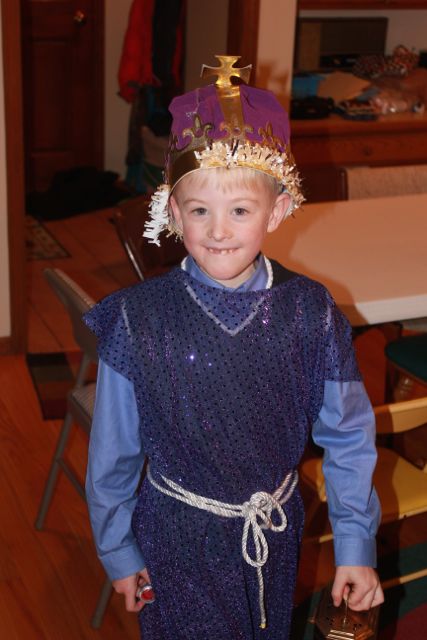 At the family Christmas party, we did the annual nativity. Sawyer got to be a wise man this year.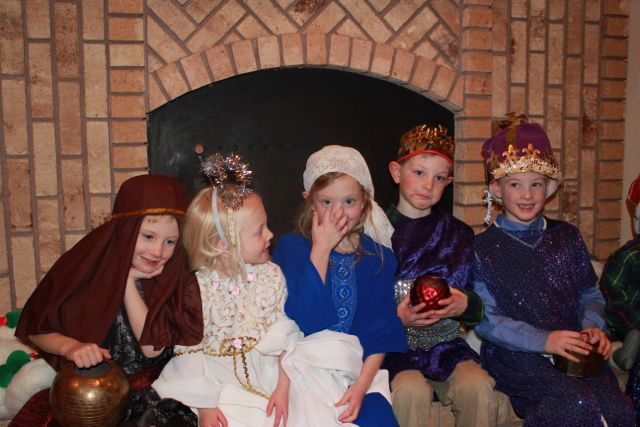 We had three wisemen (get it?), an angel and a Mary.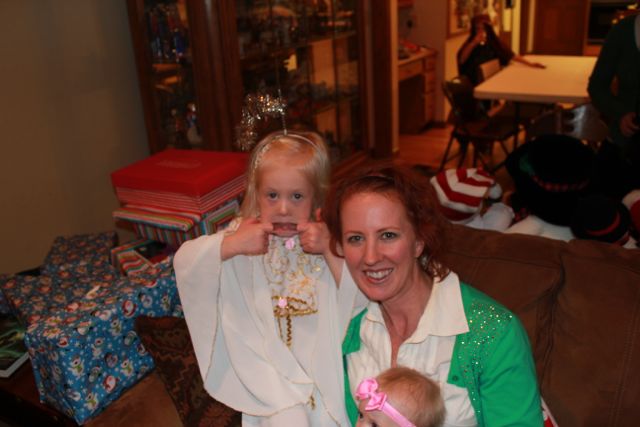 See? Angel.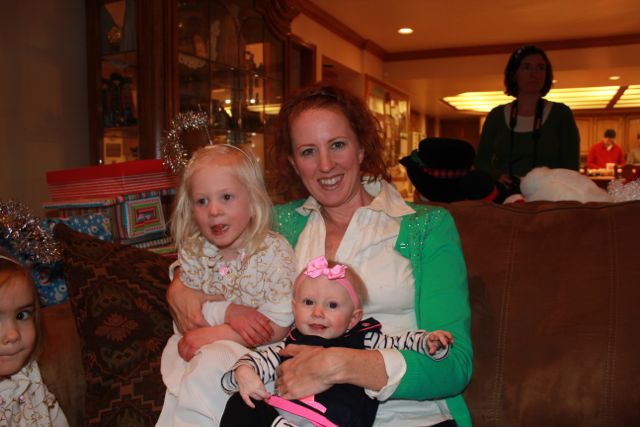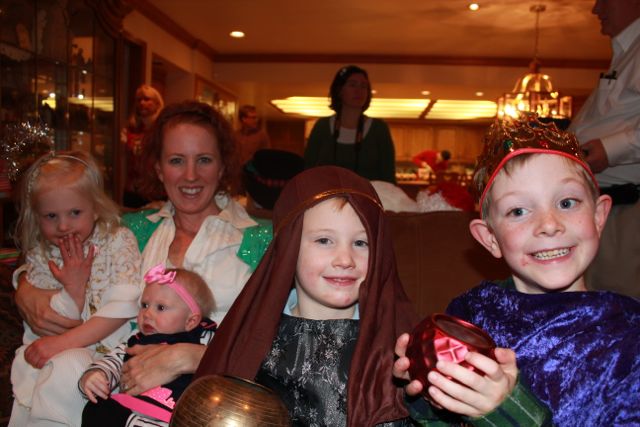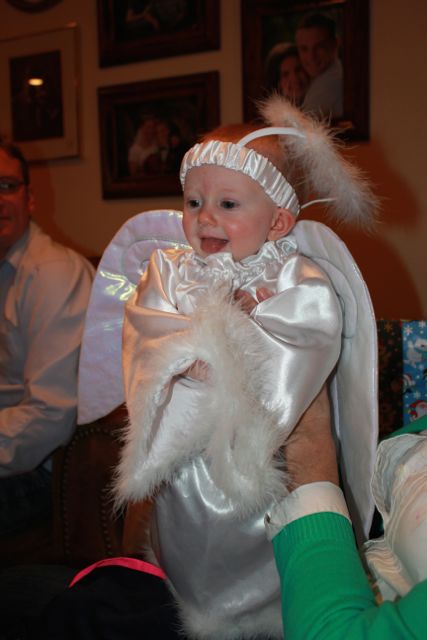 Now this one really is an angel!
Brinlee and Garrett were Joseph and Mary. Brinlee took her job as the star of the show very seriously. She acted like she won the role or something. It was really funny. The truth is grandma has a rotation system. Her name came up.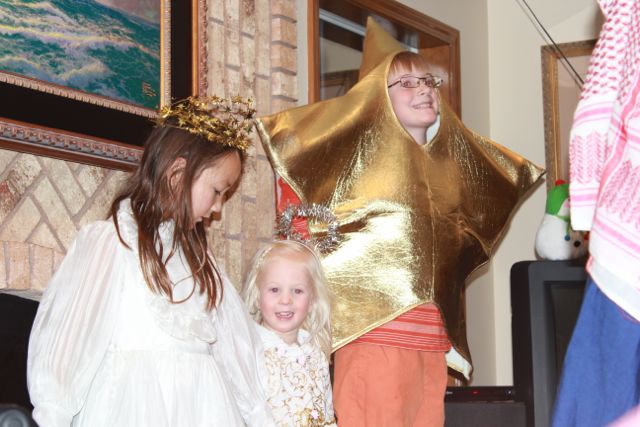 The whole cast.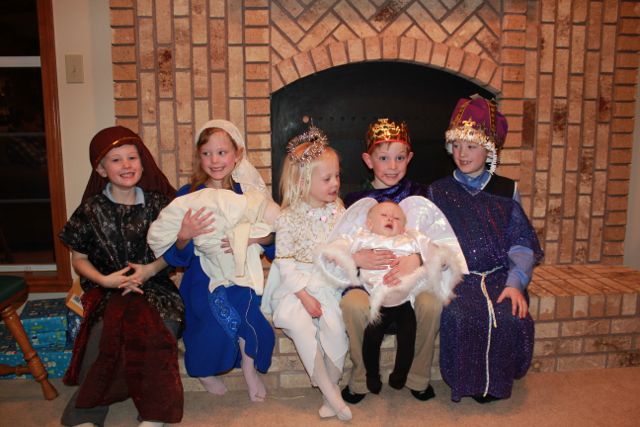 My cast.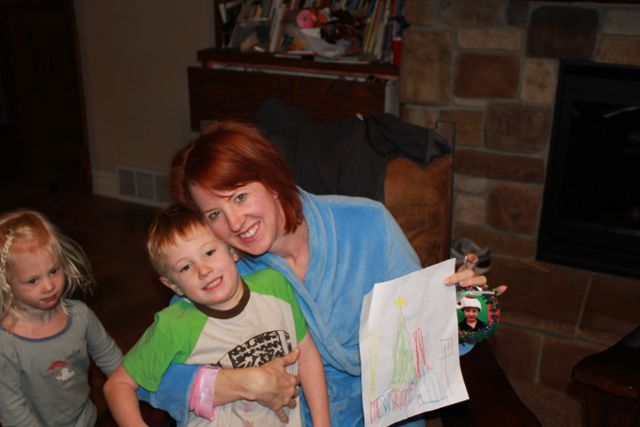 And then it was Christmas morning! Caisen made me an adorable ornament. I 100% love these homemade presents. They are my favorites.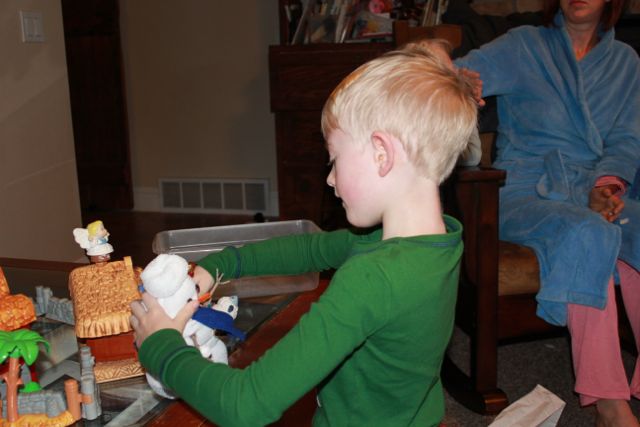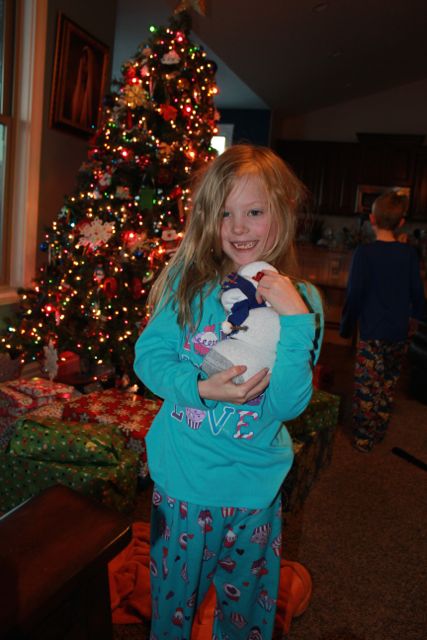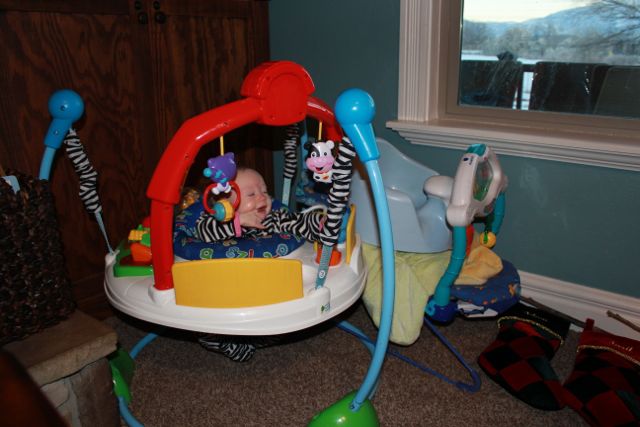 Georgia playing.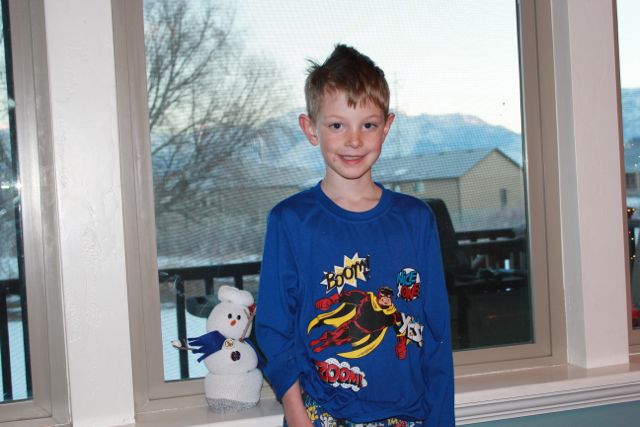 Brinlee, Kimball and Sawyer gave me these sock snowmen. They are full of beans or rice or something, so they're heavy-ish, but they want to topple over.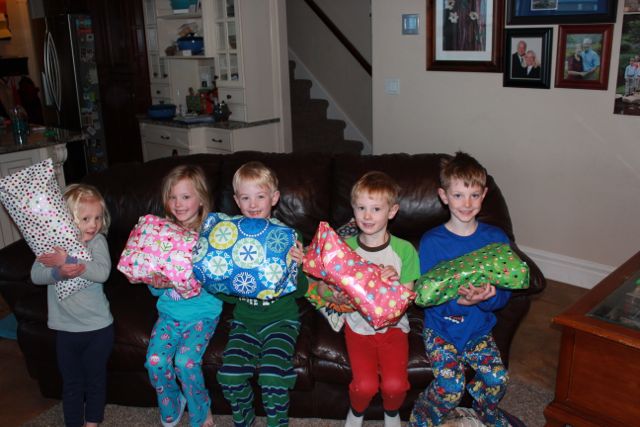 Lined up to open something exciting!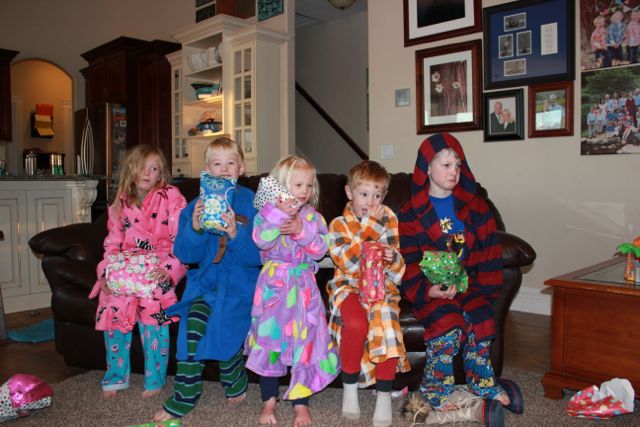 Warm cozy robes! I'm hoping they'll stop pulling the blankets off their beds and dragging them around the house. See kids? These are blankets you can wear.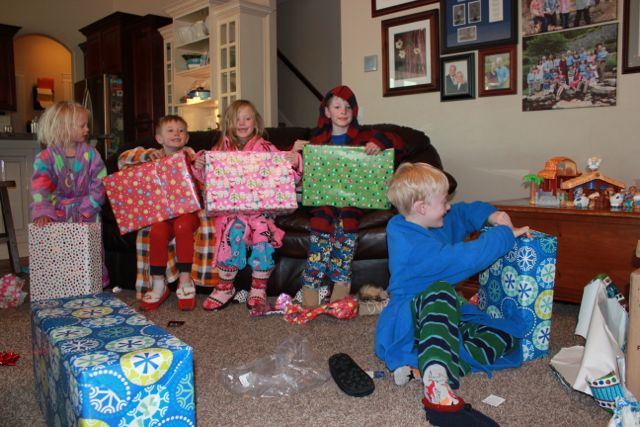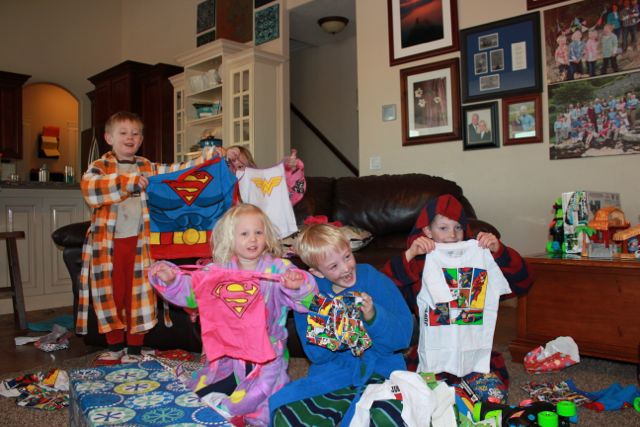 Next up? Super hero undershirts and underwear!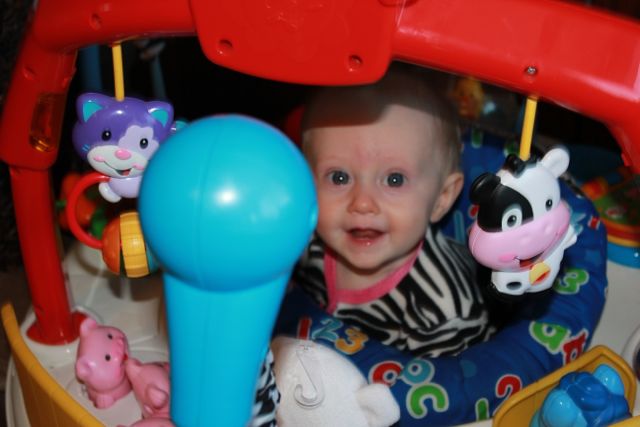 Cutie!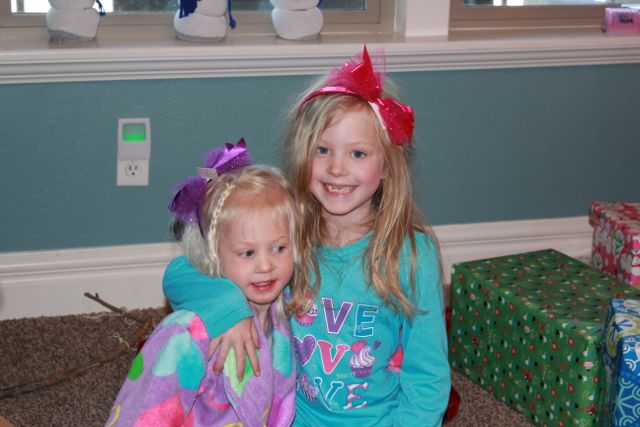 Daisy has started wanting to match with Brinlee, so we are starting with headbands!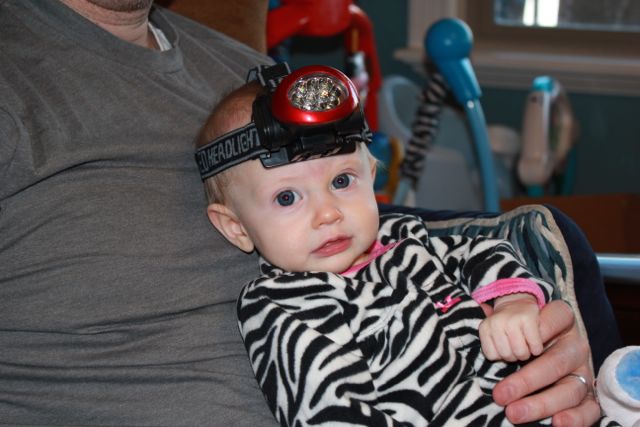 The whole family got headlamps. Georgia loves hers.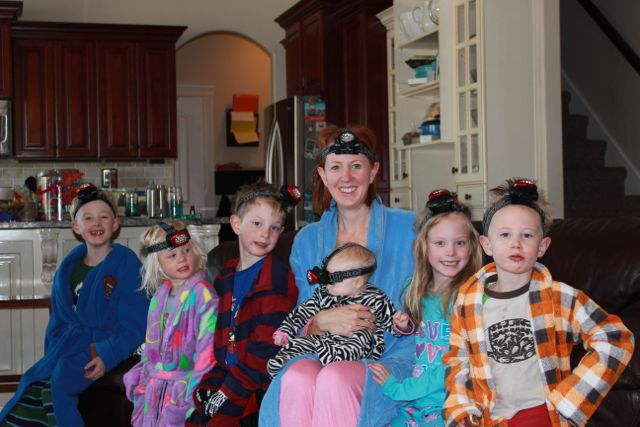 We are prepared for anything! Really they are for camping.
Daddy getting a Christmas love from Georgia.
He got a movie for Christmas! I had him open the family gifts.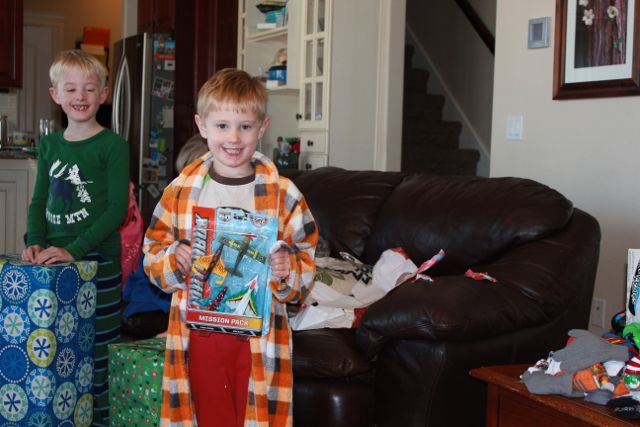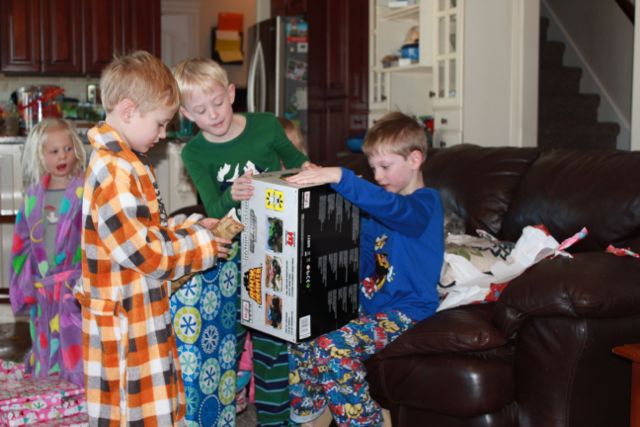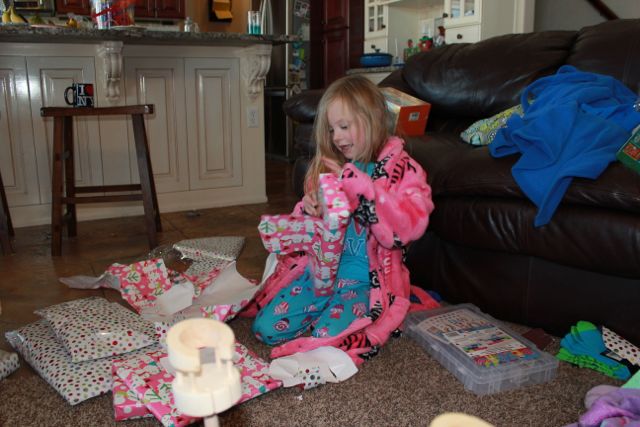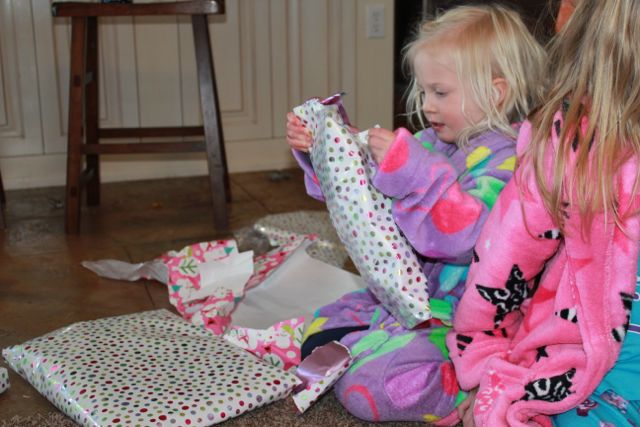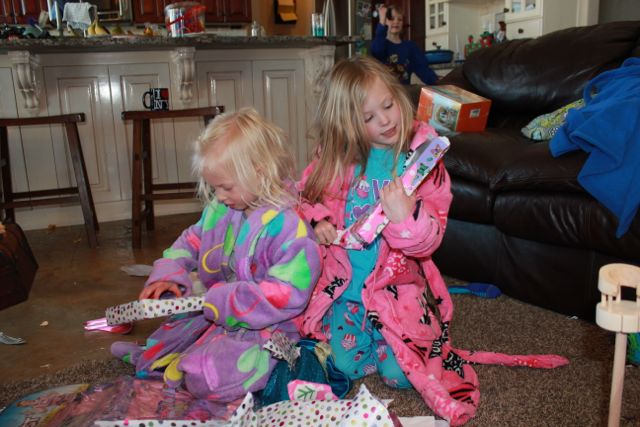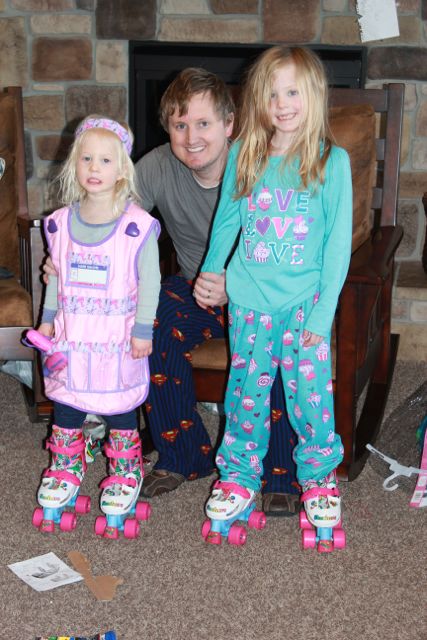 Everyone got roller skates. Daisy is a roller skating hairdresser.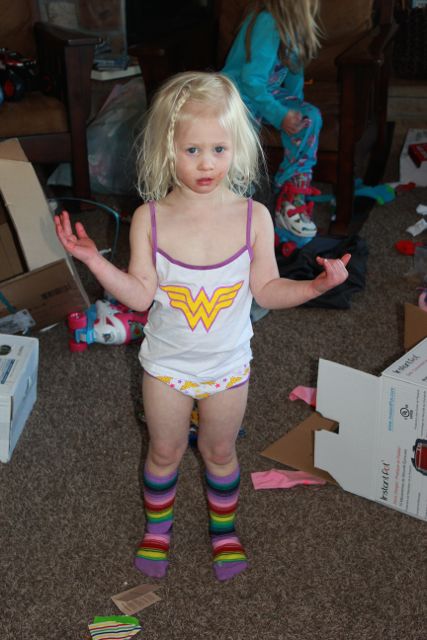 Daisy in her Wonder Woman Underroos. I got some when I was her age.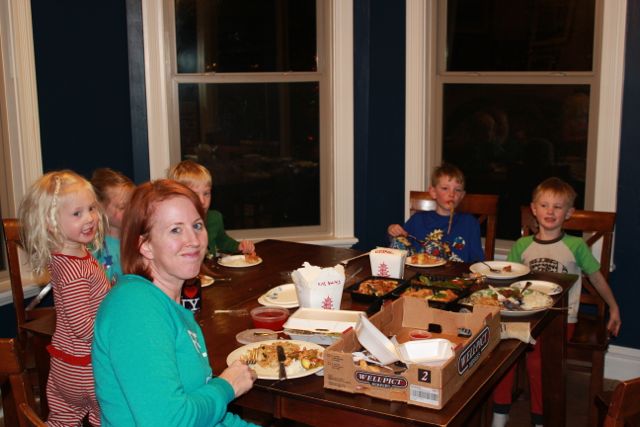 I decided I didn't want to cook. At all. So we found the only restaurant open on Christmas. We had fairly disgusting Chinese food for Christmas dinner, but it tasted fine to me because I didn't have to make it. That sweatshirt I'm wearing was a gift. It says, "Feed Me and Tell Me I'm Pretty". When I showed up to get the food, the girl said, "Take out?" What makes you say that?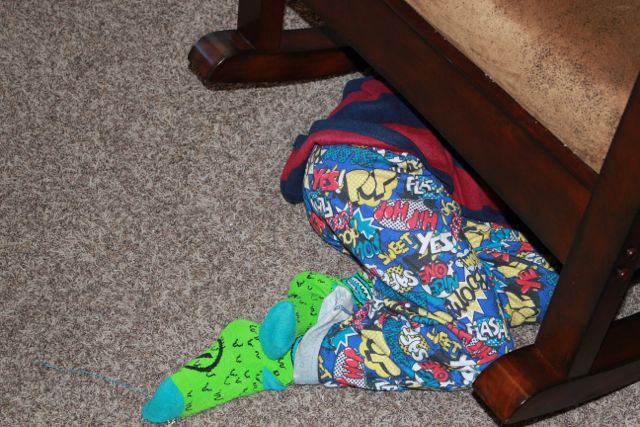 Kimball took a Christmas nap under the chair. That kind of sums up the day. We just relaxed, watched new movies, made wooden bead necklaces and bracelets with the Wonder Loom, rollerskated in the unfinished part of the basement. It was great. I feel so torn  because the Christmas meal was such a huge part of my family tradition. On Christmas Eve I kept saying it didn't feel like Christmas Eve. I finally realized it was because I hadn't spent the last 2 days in the kitchen making Christmas dinner. I really enjoyed spending the whole day playing with pirate ships and getting my hair done by a 3-year-old instead of fretting over a turkey. Maybe next year I'll get a ham.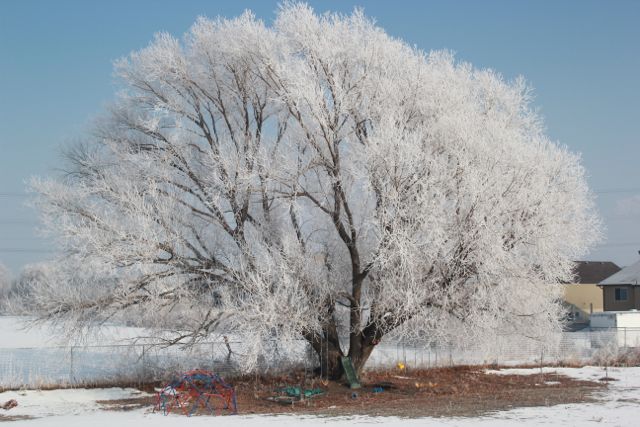 One morning we woke up to this! Look how beautiful my tree is with ice all over it! It melted later that morning, but wow!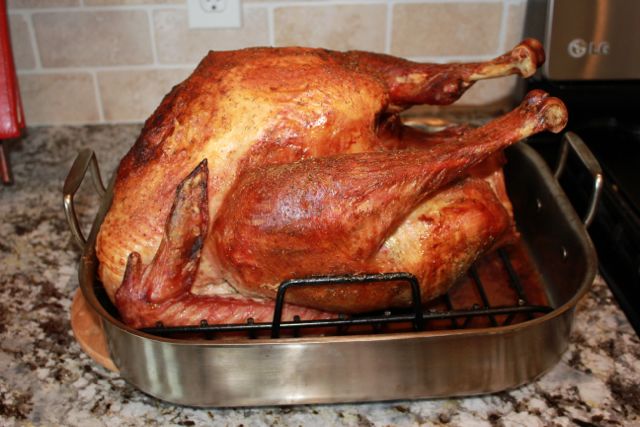 The next Saturday we did real Christmas dinner, and that made me feel better. It was the best of both worlds. Check out that gorgeous bird! I'll be honest, I make a great turkey.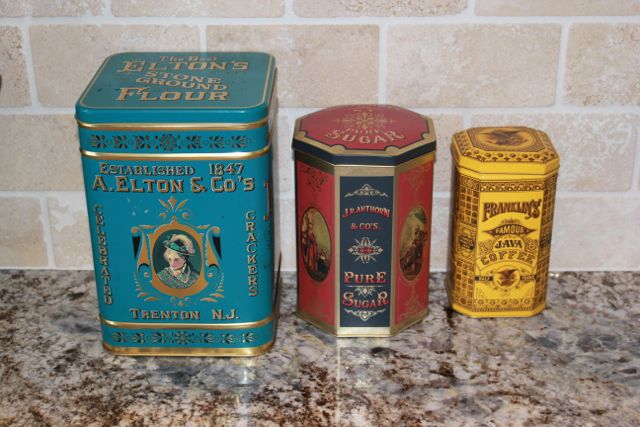 From Grandma and Grandpa we had a vintage Christmas. They cleaned out most of great grandpa's house and distributed the things they thought we'd want. Each of the kids got one of these vintage canisters, which I confiscated and put in my kitchen. Cute right? The kids would have destroyed them. Mine now.
Mark and Cheri's family came for Christmas dinner. The kids love eating at the bar.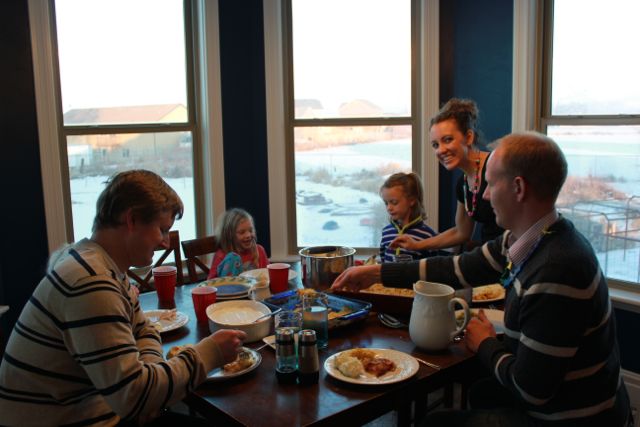 And the adults love that they eat at the bar.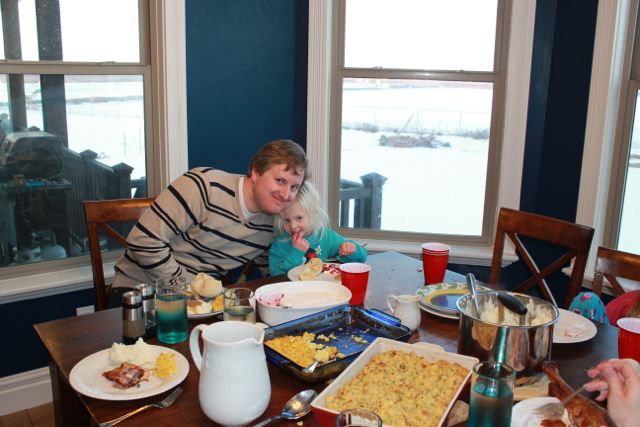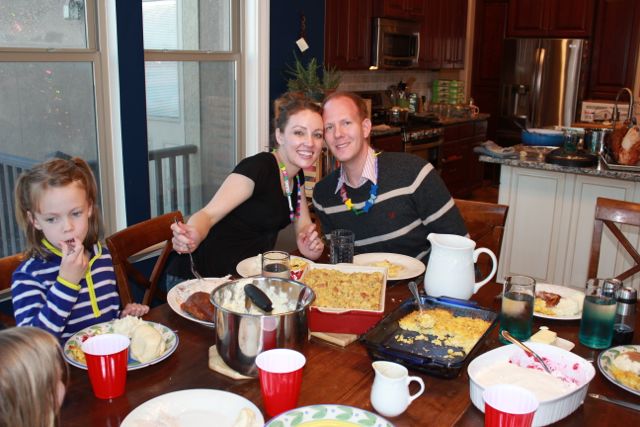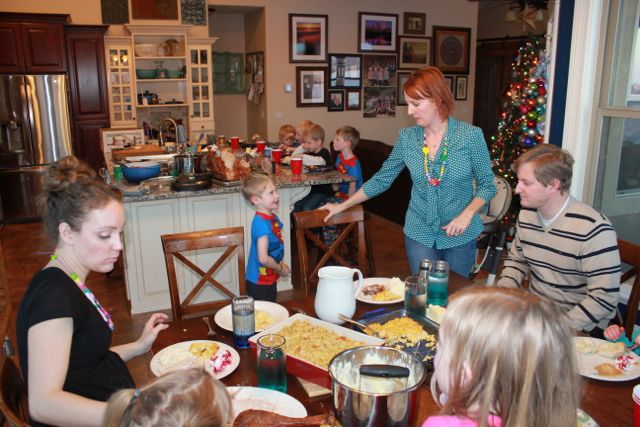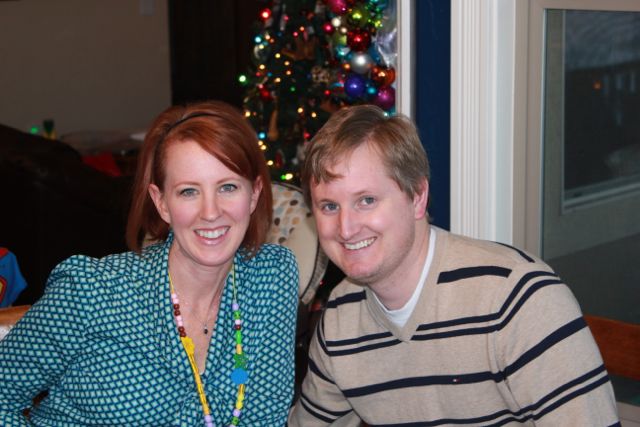 Adam and April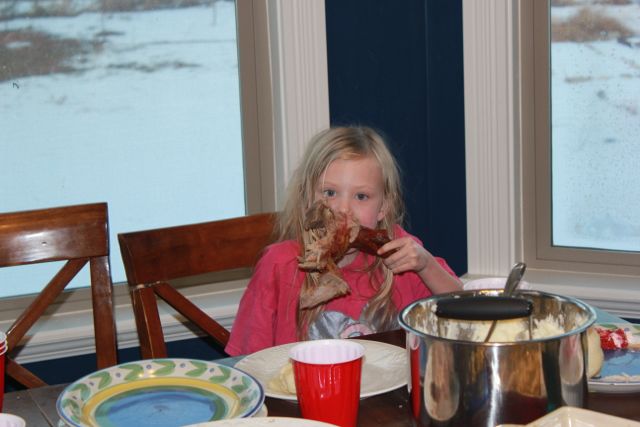 Brinlee ate this whole entire turkey drumstick by herself. She loves drumsticks. A lot.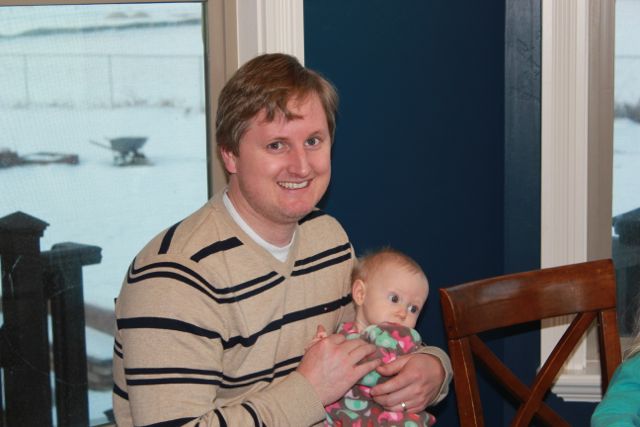 Georgia only got to enjoy our company and admire the food and aromas.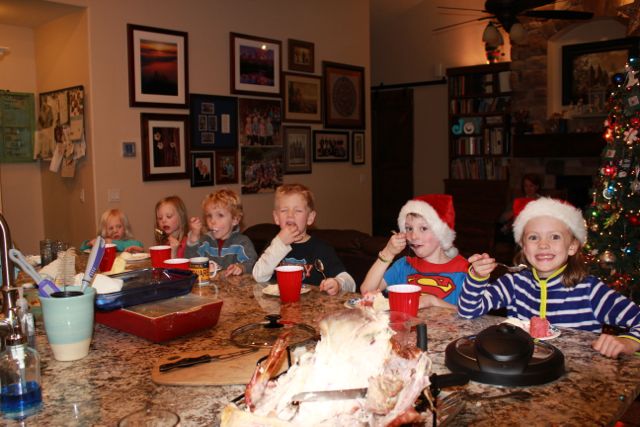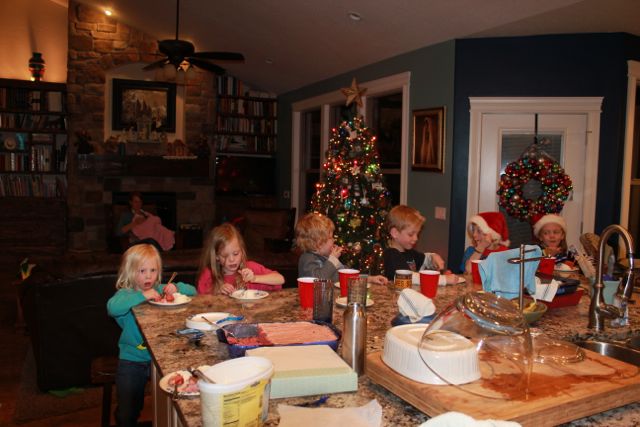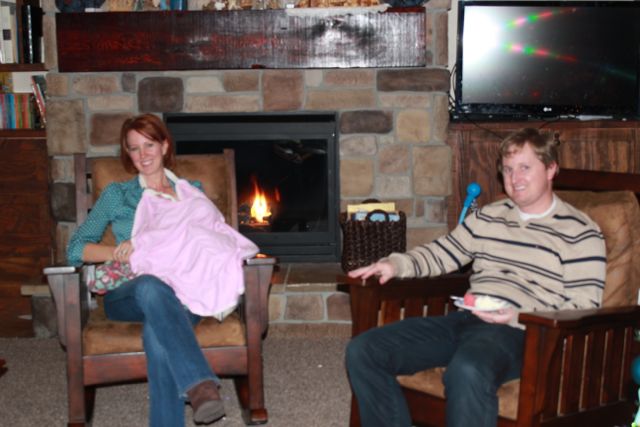 Georgia got to eat her dinner after. I bought Adam these chairs for Christmas. All winter we all fight over a spot on the hearth in front of the fire. But then our backs get so hot and our feet are so cold. Adam always says I'm baking my kidneys. These chairs are so comfy and we get just the right heat. Our feet get toasty and our kidneys stay fresh and functional. I ordered them online, and when they arrived, they boxes were GIGANTIC. I couldn't possibly hide them. Adam came in on a freezing, windy night, and sat in front of the fire to warm up. He started talking about how his back was getting too hot and the rest of him was too cold. It was the perfect set up! So then I gave him his present. I was so nervous about ordering them online, sight unseen because if we didn't like them, it was going to cost me a fortune to return them. They are quite a bit larger than I expected, but the kids all pile into them. 3-4 of them sit in one chair. It's family seating. Now I have to fight to get to sit in my own chair. Adam calls them our old people chairs because we sit side by side rocking. I do want to recover the cushions because they are ugly, but on the up side, they hide all dirt. Overall we are very pleased.
Daisy loving uncle Mark.