October 2010 – The last 5 years of my life have been about firsts. My first pregnancy, first house, first babies, first steps, first teeth, first words. October of 2010 was all about lasts, and it was so hard. Adam received a sudden job offer for his dream job, living near his family. We had two weeks to pack up and be out there for his first day of work, and thus began the procession of lasts. This is a hard post to write, even five months after the fact. It was a heart-breaking month.
We've shared all of our birthdays with the Guinns. Our kids are only two weeks apart. Kim and I became friends during our pregnancies through our Atlanta triplet group. We didn't meet until the kids were almost six months old, but we've been best friends since. Kim has always made me brave and forced me to get outside of my comfort zone, and I help her bring routine and structure into her life. I hate public attention and she loves it, so when we were out together, I could always deflect to her. We complement each other perfectly. She has the greatest mom, and I love Nana Sharon. She's been as good a friend to me as Kim has.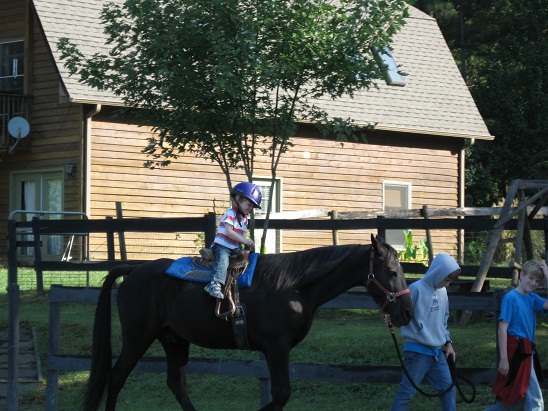 This was the last birthday party we got to go to. Kim goes all out. This one was at a farm with horse rides. There goes Kimball on a horse.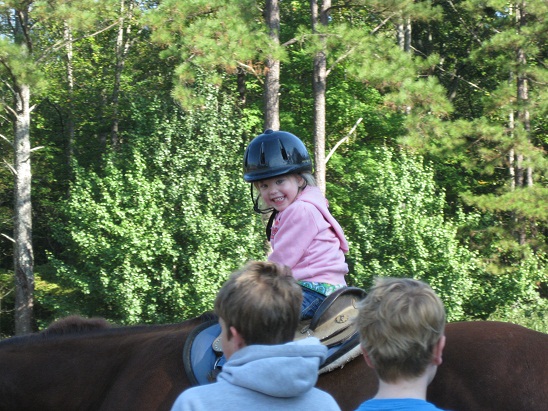 Look at that grin and tell me we will never own a horse.
Happy birthday Alyssa, Makenna and Isabelle!

We went to the Georgia Aquarium one last time.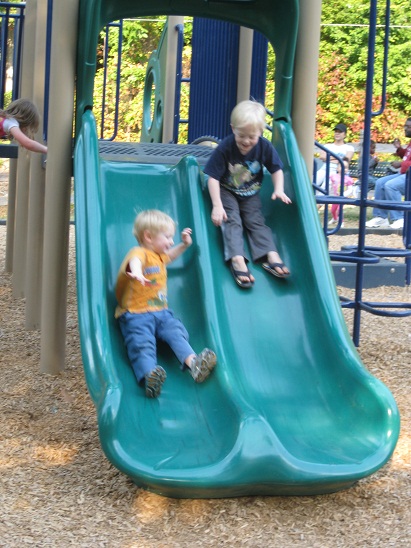 We went to our favorite Thompson Park. The best part about this park is there is a train track a few blocks down the street, and the kids run to stand on the fence and watch the trains go by. They come by all the time.
We loved this park.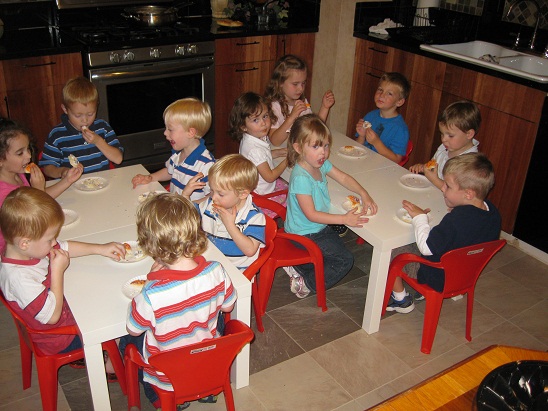 This was their last day at preschool. We also celebrated their birthday with their classmates. I can never tell you how much I love Sharon, their teacher, and my friend, all that she has done for my family, especially my kids, and the experience she provided for them at preschool, at nursery, and in our lives.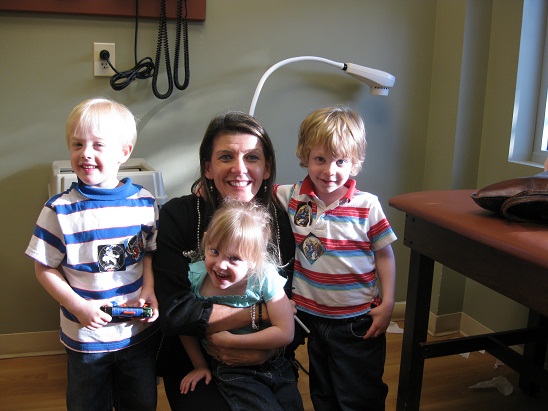 A couple of days before we left, we got to have their 4-year check up with our absolute favorite doctor ever. Dr. Beckford has been more of a friend and a cheerleader to me than anything else. She's also an amazing pediatrician. She has loved me and my kids like family, and it was so hard to leave her and her nurse, Christina.
Our kids had their last birthday party in Georgia with the Guinns. I actually wasn't going to mention their birthday to them, but they found out, and the night before, Brinlee told me, "We're going to have balloons and streamers and cake and pizza and horses and the Guinn girls will come and there will be presents!!!!" Um, actually, I was planning to do your celebration in Knoxville this weekend, not the day before we move. So while they were at their last day of preschool, instead of packing madly, I was buying cake, balloons, streamers and presents. We skipped the horses. We went to Cici's pizza for dinner with the Guinns and back to our house for cake.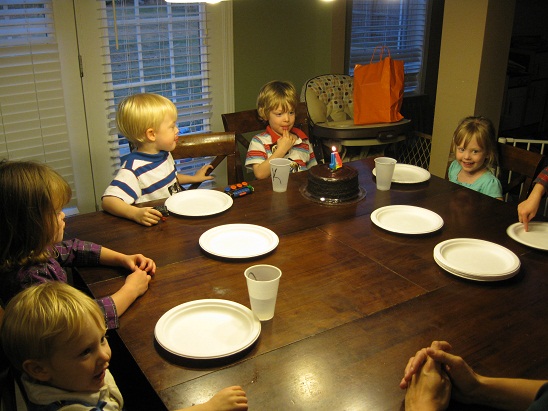 Since we were leaving the state forever the next day, we had one cake. They had three and a half parties, so I don't feel bad about making them share this time.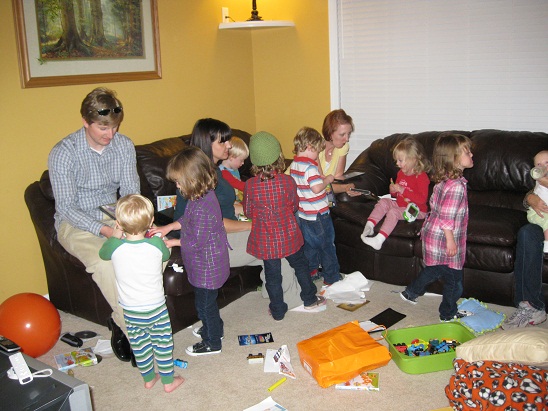 Opening presents amid the chaos of our two families together. I miss that!
A special thank you to the wonderful friends who came to help us pack and answered that eleventh-hour emergency plea for help. I packed and packed those two weeks, and at the end, I couldn't do it all myself, and you came to my rescue! I could never ask for better friends! You will always be my friends, and I will always, always miss you.
To my life and my friends back in Georgia, if I somehow didn't get a chance to say it then, I love you! I miss you all! I wish I could have carried you all with us, or brought this job to Georgia. I could have been happy there forever. The most important thing about this job opportunity was that it meant Adam wouldn't have to travel anymore, and our family needed that, and that is why we left. I left my heart behind, and so far it hasn't come back to me. I may have to grow a new one.