First the announcement:
We had our ultrasound and found out that baby #6 is a girl! We are so excited to meet her next June! They re-confirmed that there is just one in there. I'm 16 weeks along and due in early June. And it wasn't a surprise. We did it ON PURPOSE.
Second the funny conversation at dinner:
Kimball: "Brinlee, being a boy is way better than being a girl, bc when you're a girl, you get the pregnancy, and then you just feel sick all the time."
Brinlee: "How do you get the pregnancy?"
Kimball: "You get a husband."
Third is Christmas with Granddad!
After Gran got so sick before coming to see us last year, she just didn't want to risk getting infected on the plane, so Granddad came alone. We really missed Gran, but were really excited to see Granddad.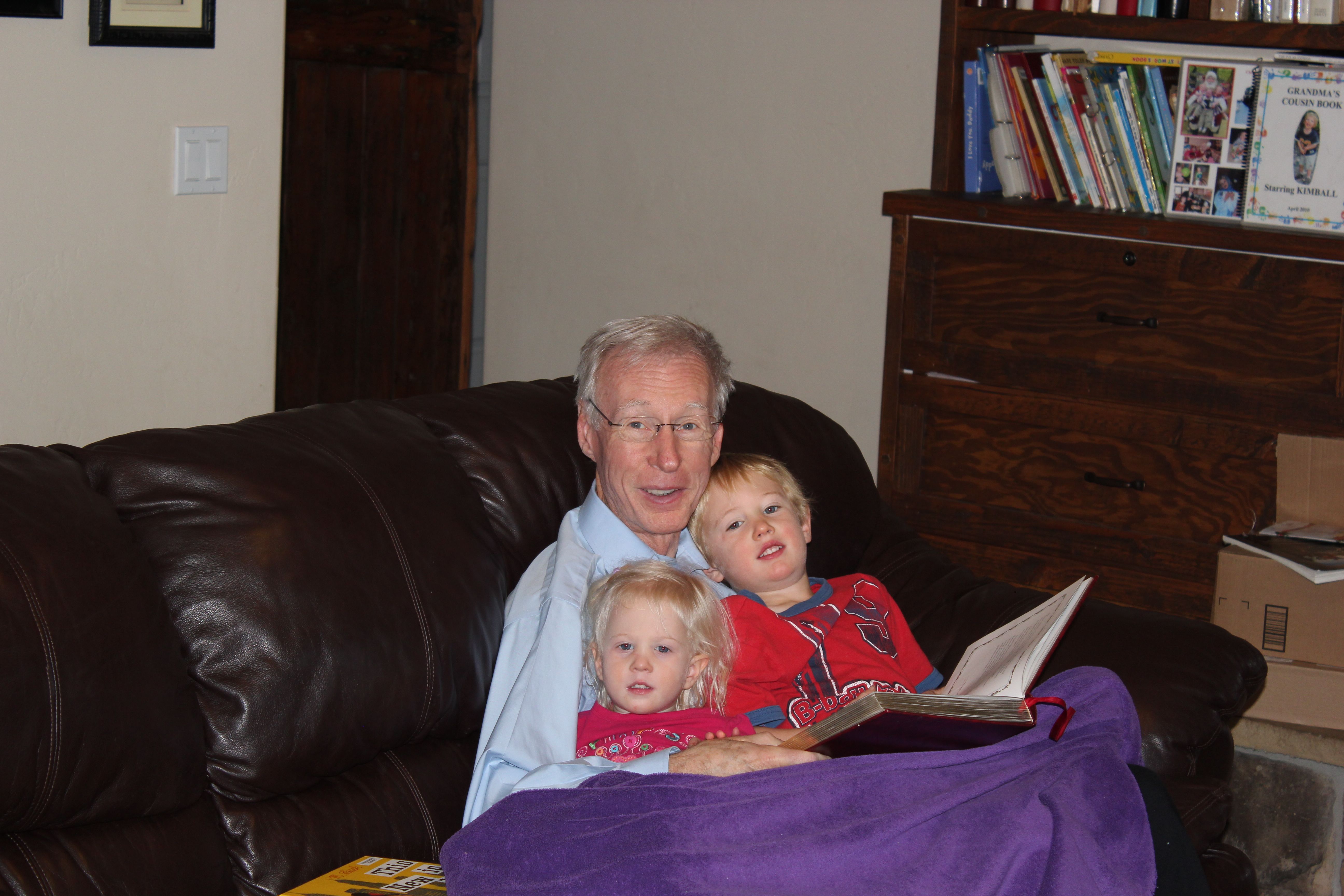 Granddad is the best to snuggle on the couch and read a book!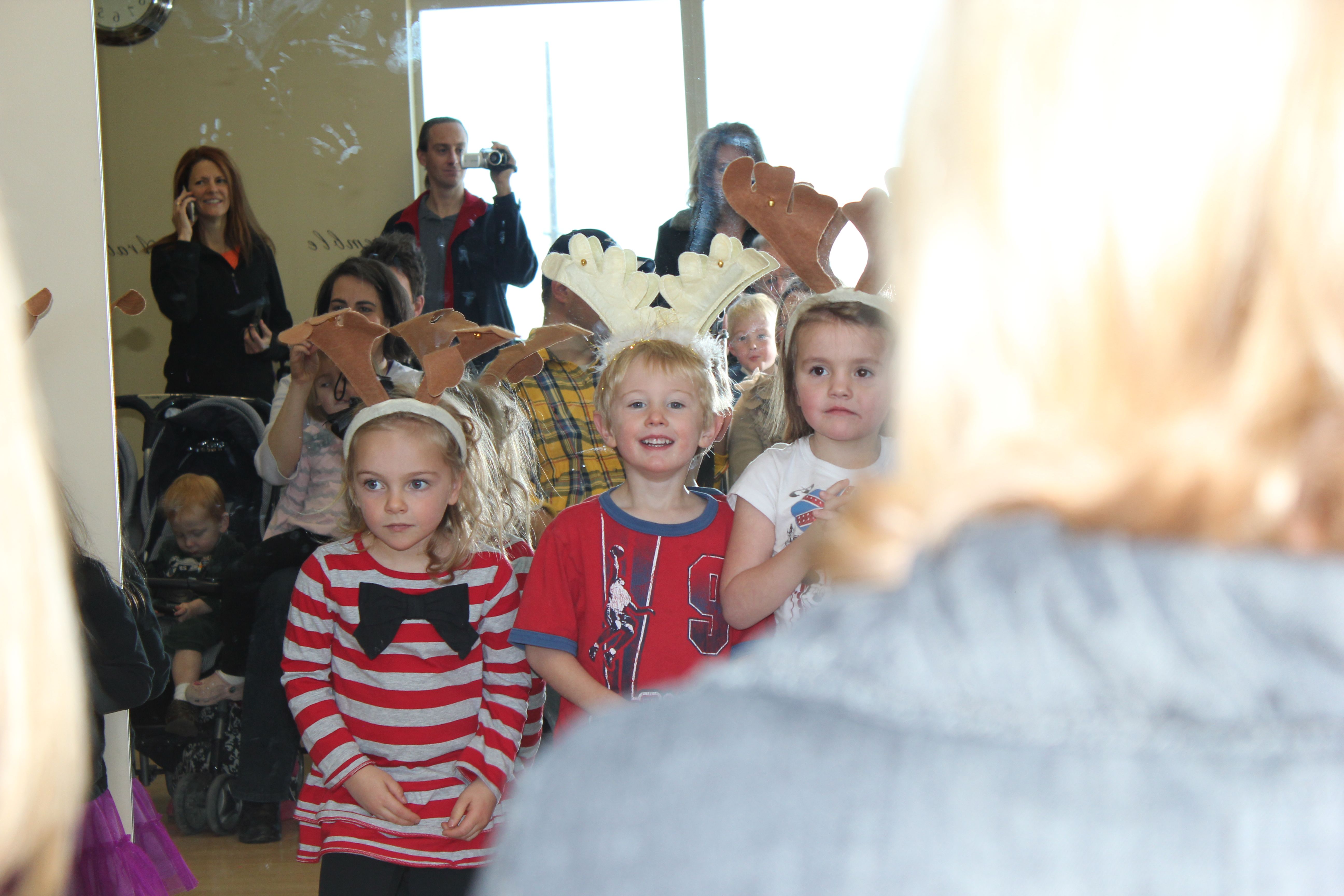 Caisen had a little program at school. Cutest reindeer up there!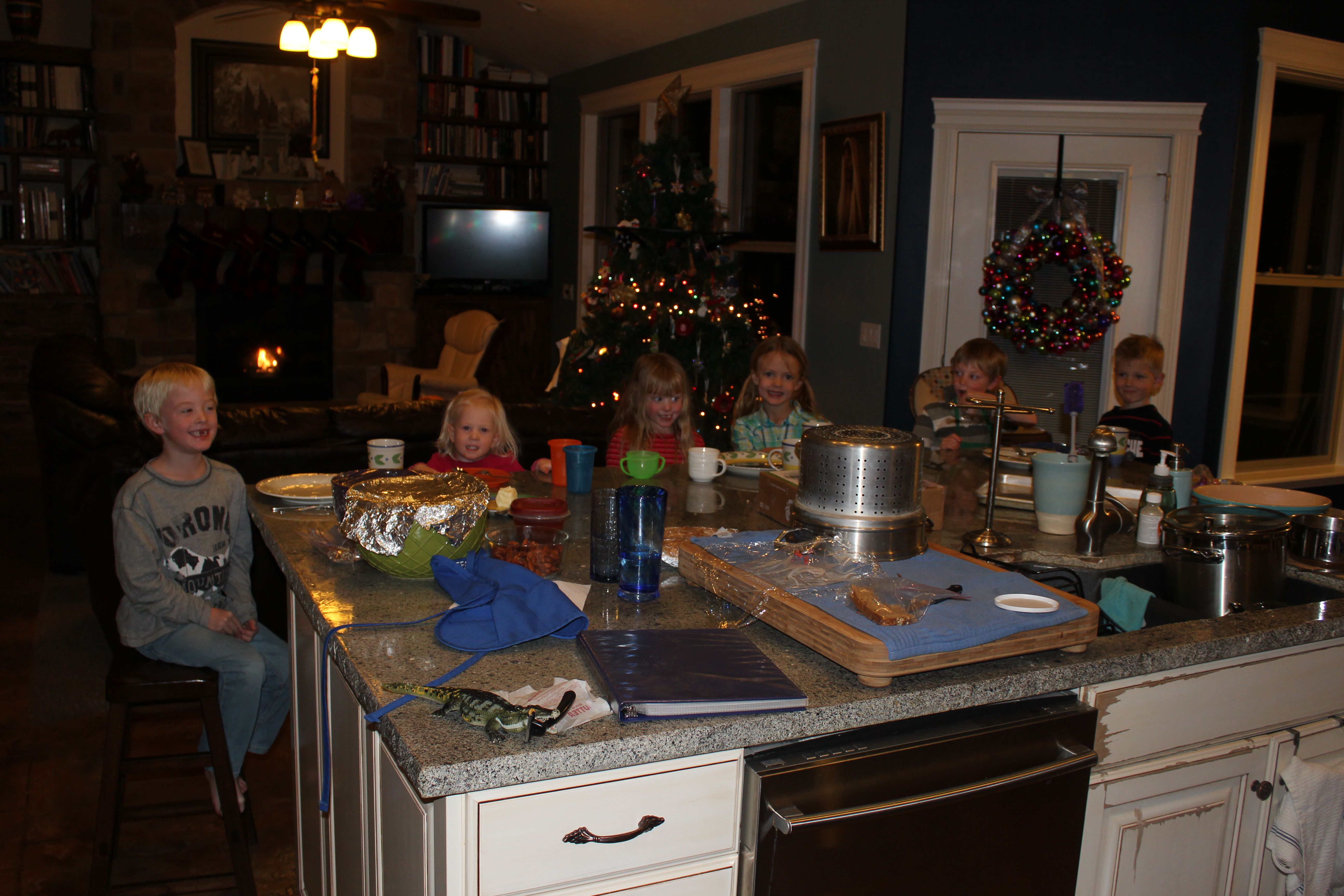 Mark and Cheri came over for Christmas dinner. We lined the kids up at the bar and the adults ate at the table. So much nicer!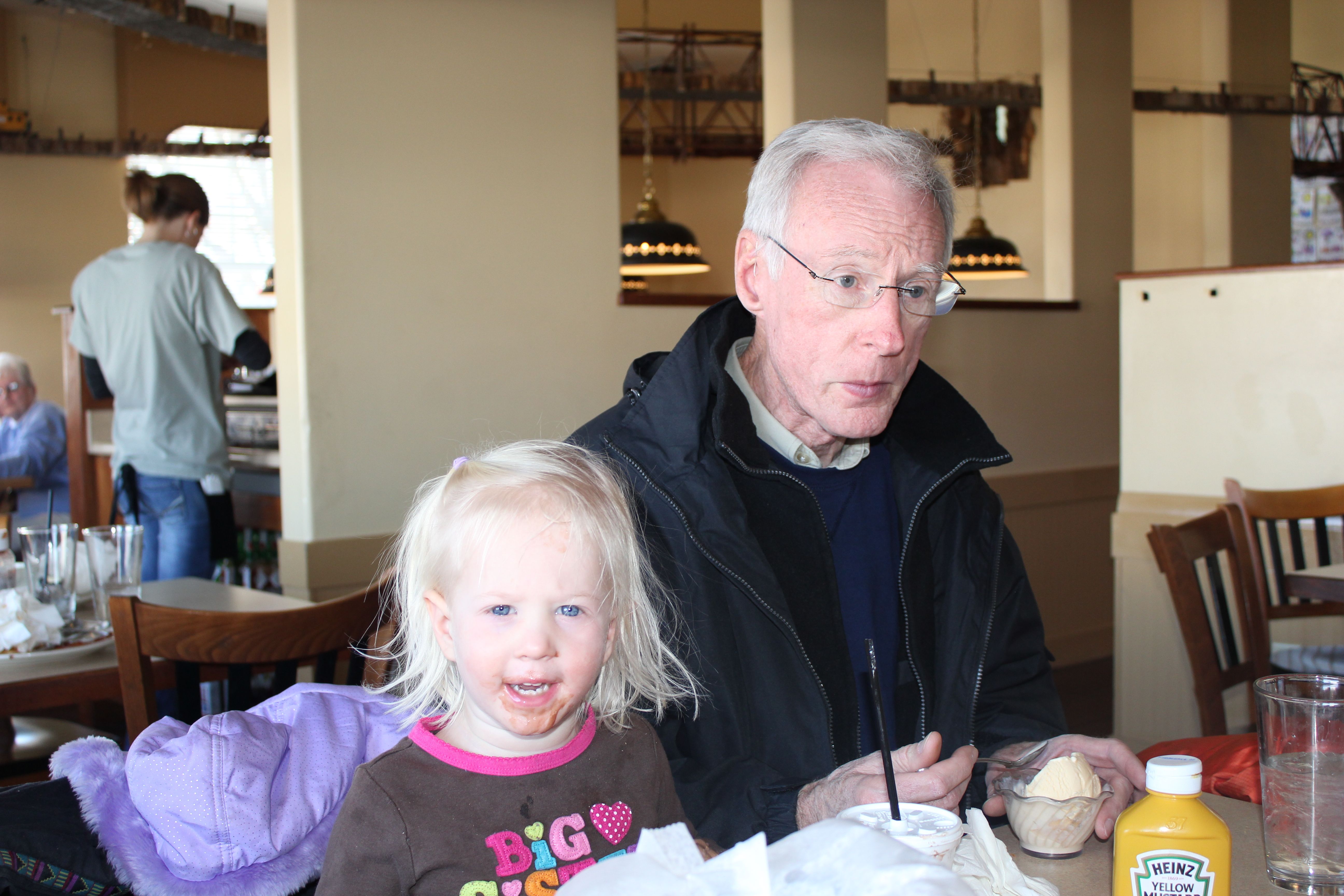 As a surprise for Granddad (and the kids) we drove an hour south to this restaurant in this tiny town that has trains running throughout the whole place! The kids loved following the trains around the different rooms.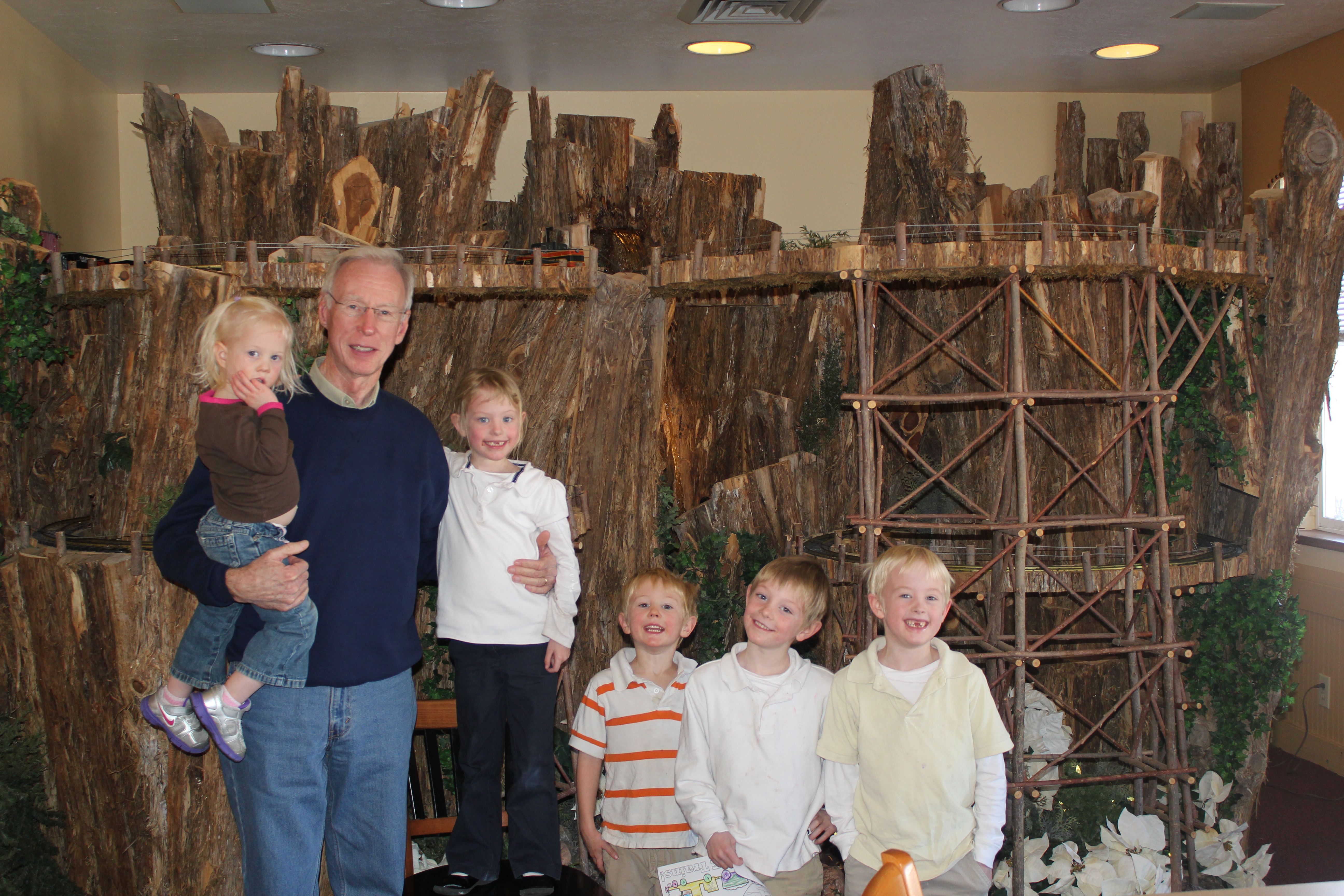 The food is also pretty good. Better than Chuck-A-Rama (gag), but not exactly Morton's.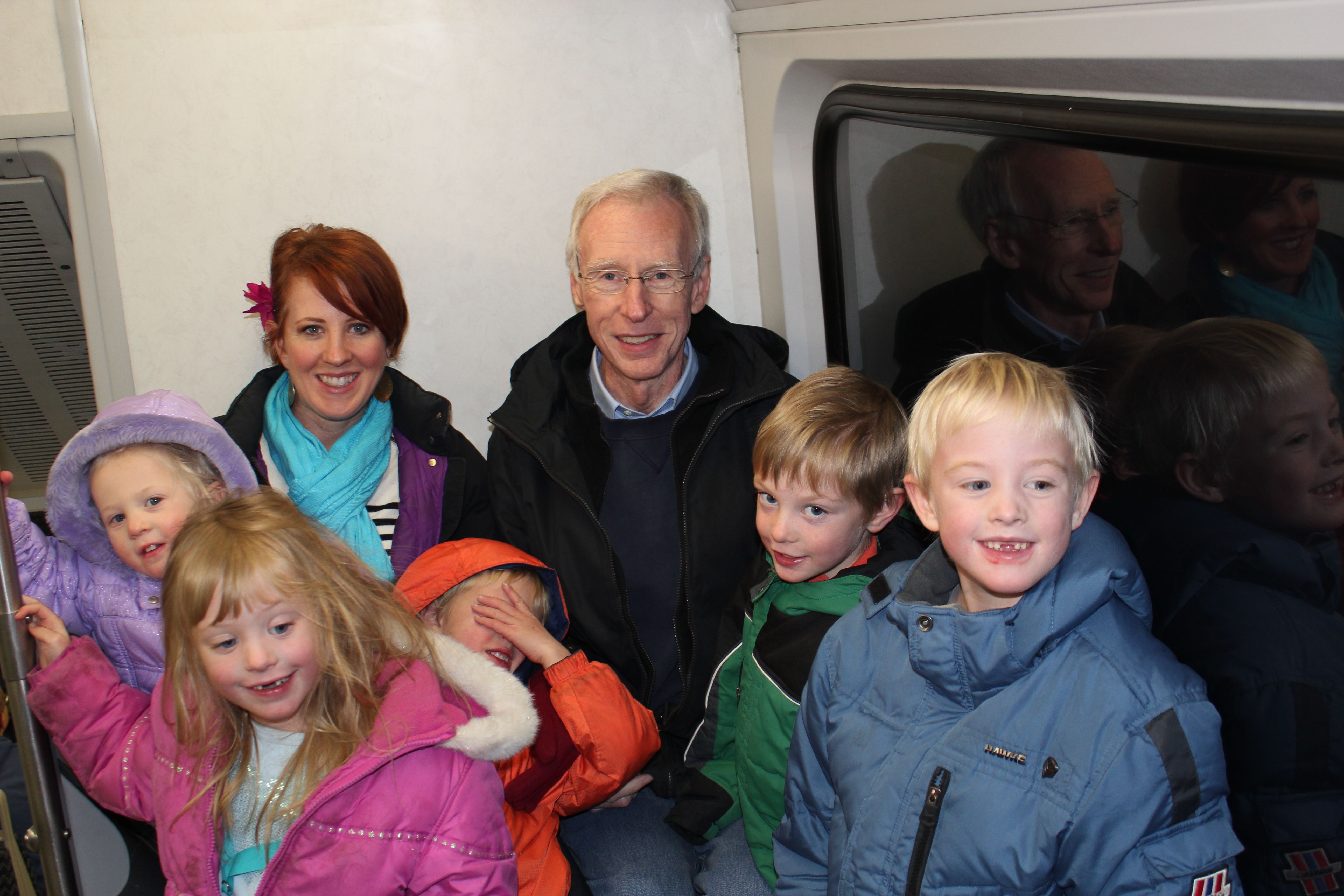 We also took Granddad for a ride on the FrontRunner to see the lights at temple square. It was SO. COLD. My word it was cold.

Caisen and Daisy love Granddad!

Caisen is so silly.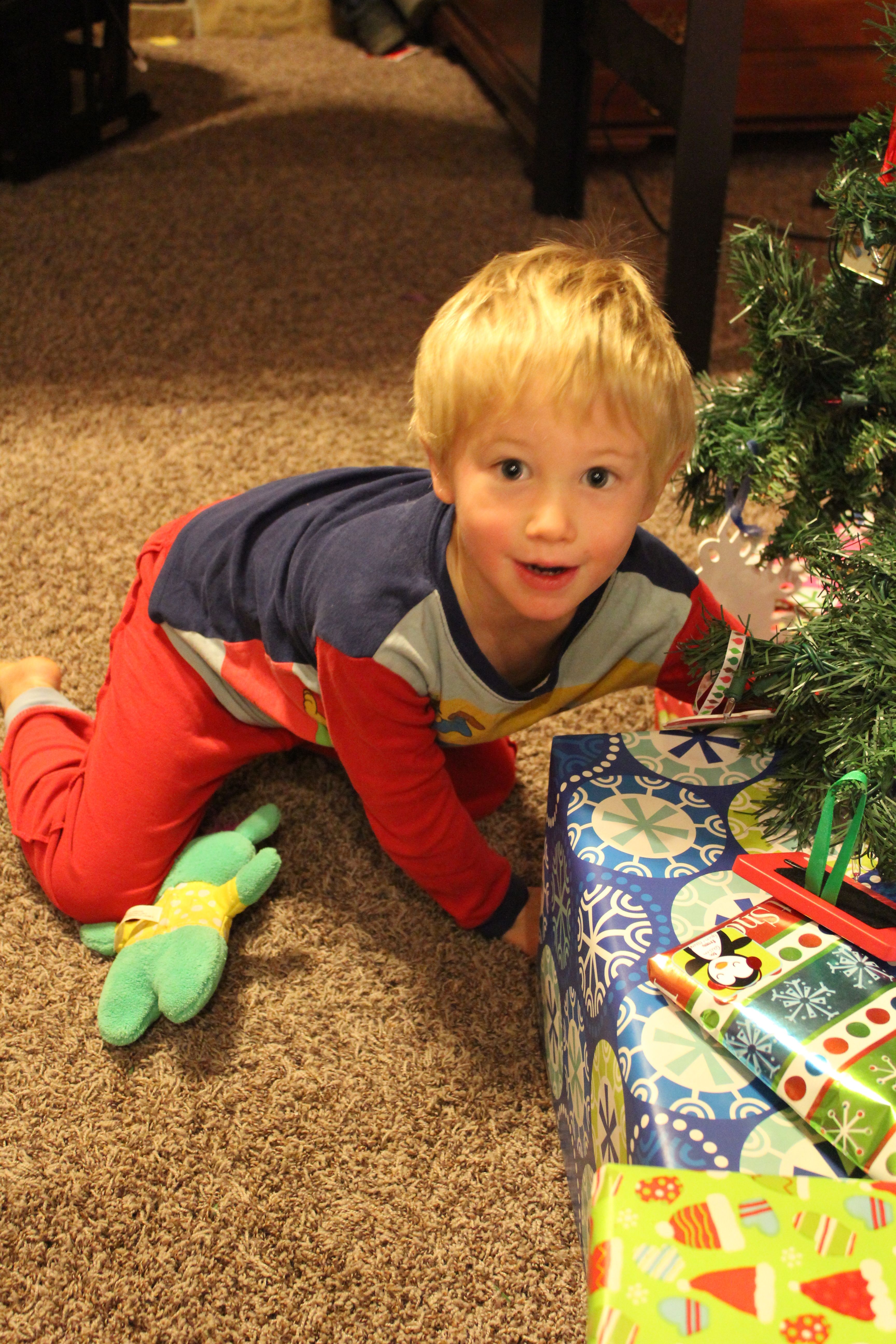 Then we had Christmas morning a few days early so Granddad could go spend a few days with Mark and Cheri's family. My favorite memory was sitting with my dad at the kitchen table wrapping presents and talking. We did it the year before too. I hope we do it every year. Here is Caisen with eyes full of wonder.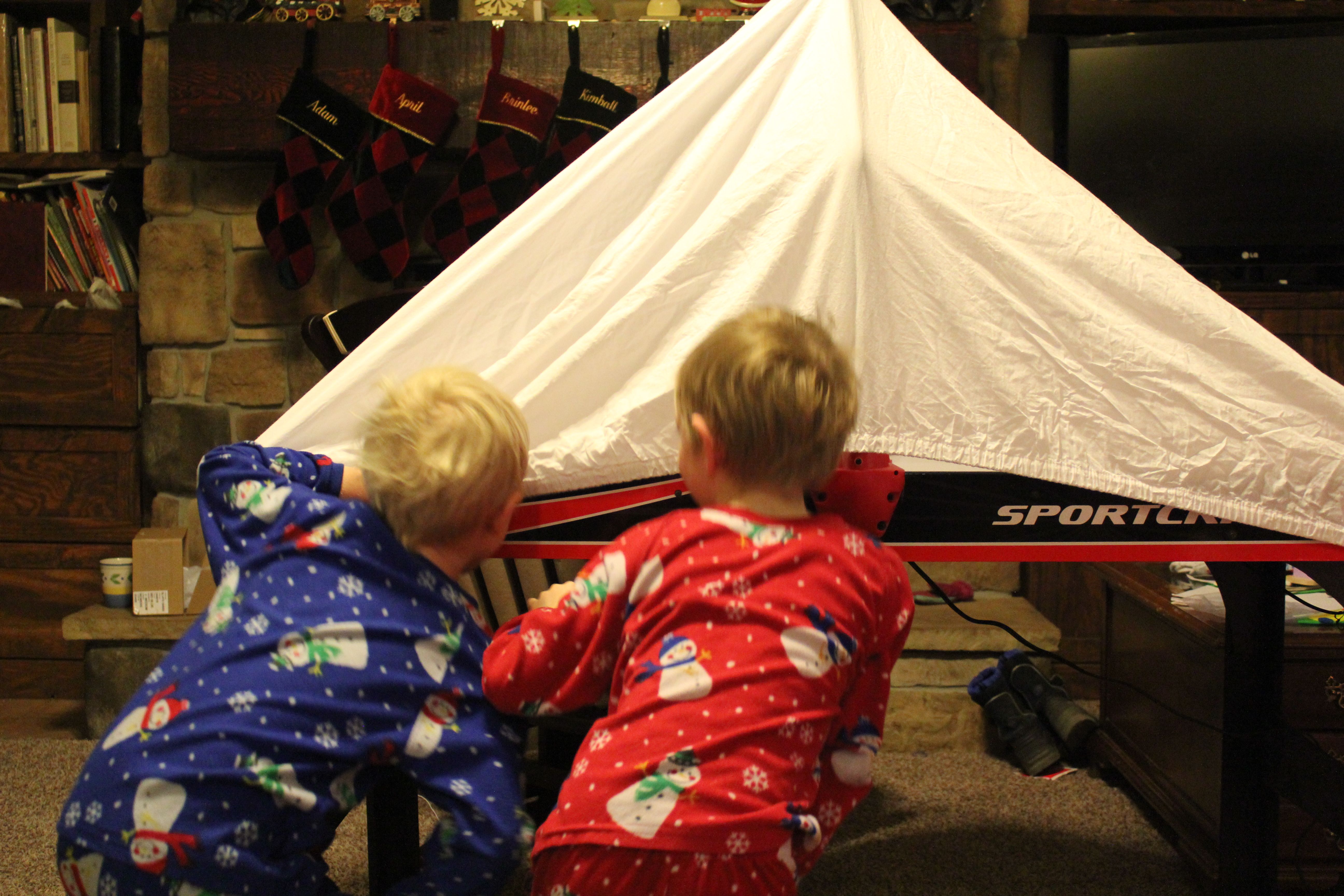 Such a cleverly disguised gift! What could it be?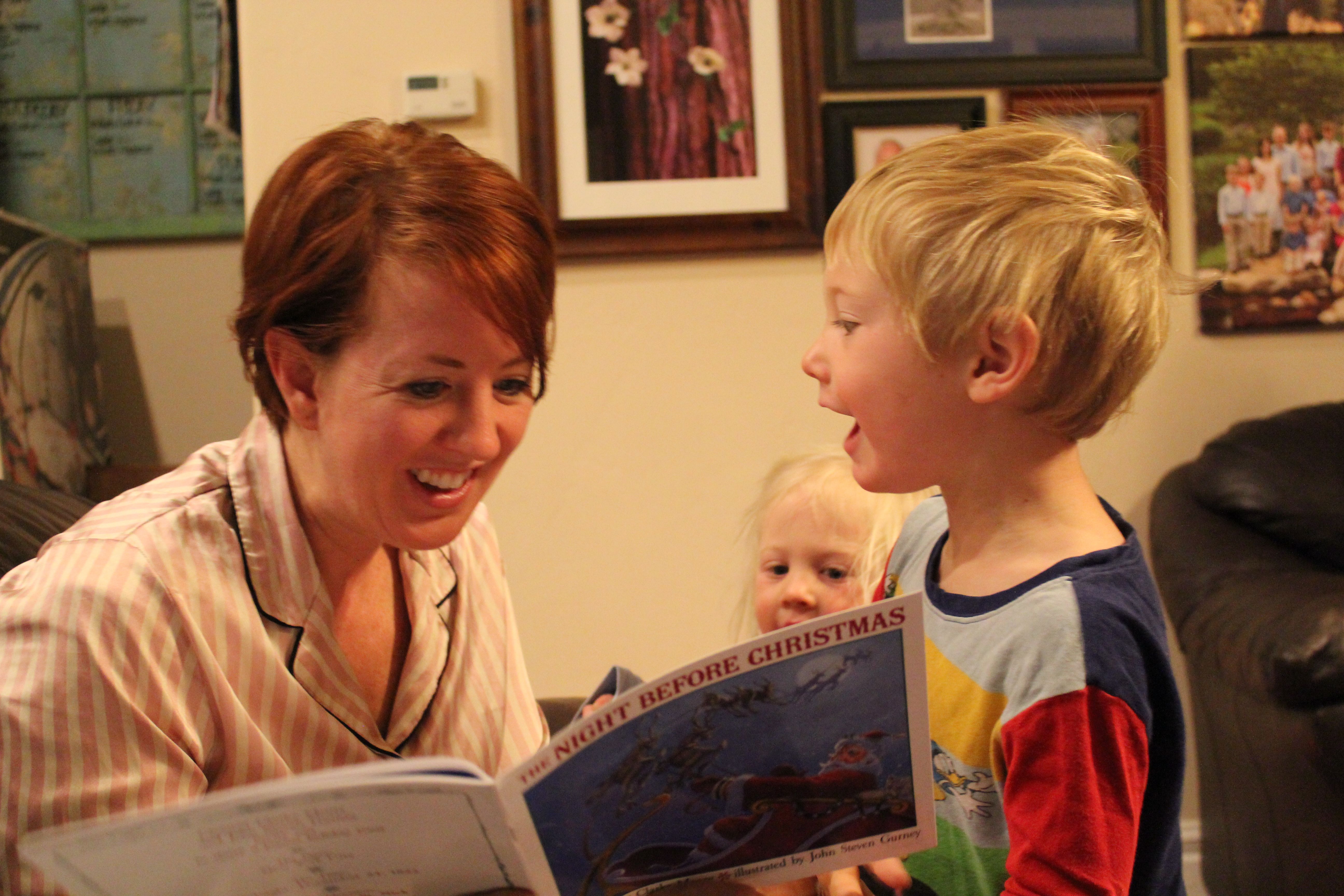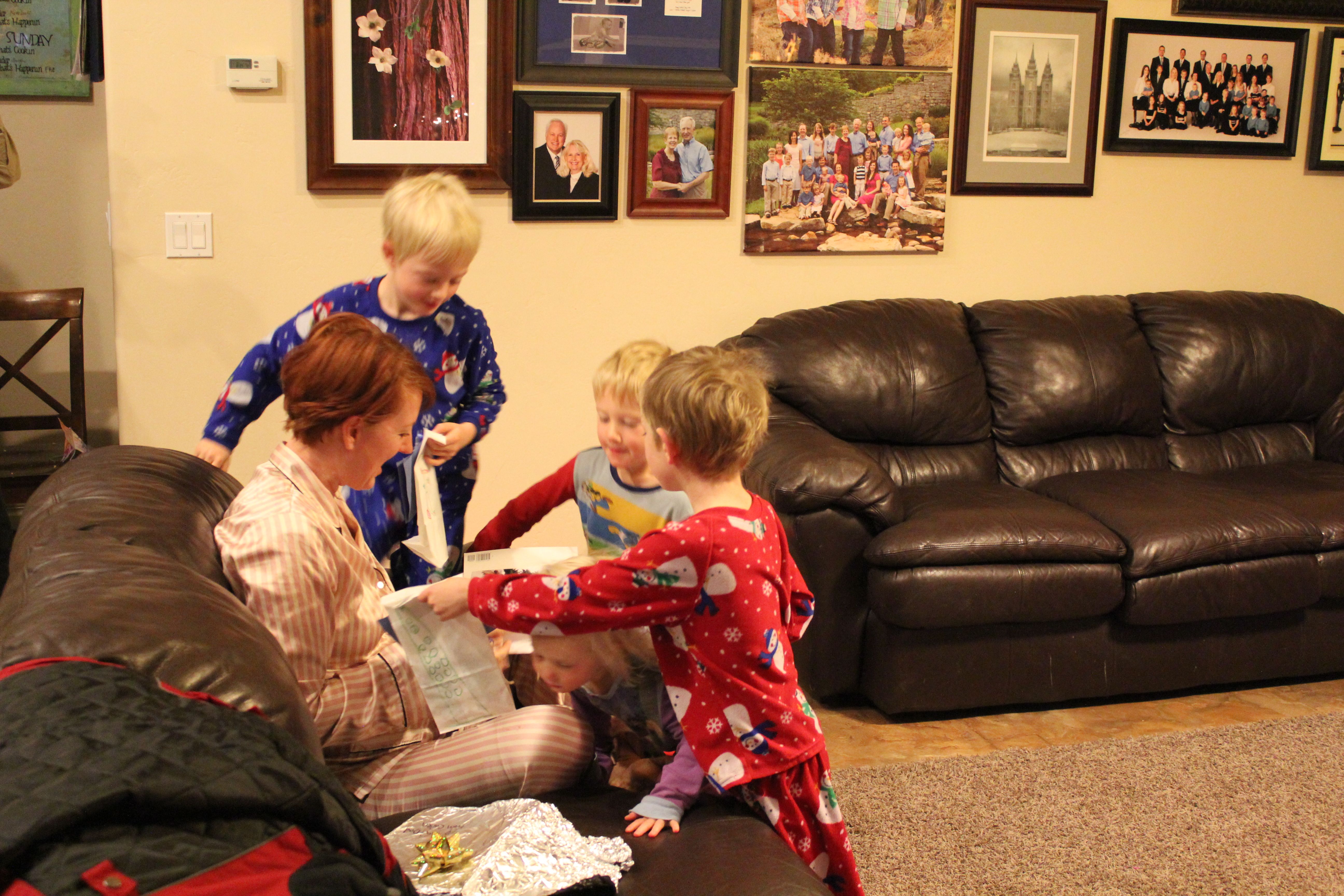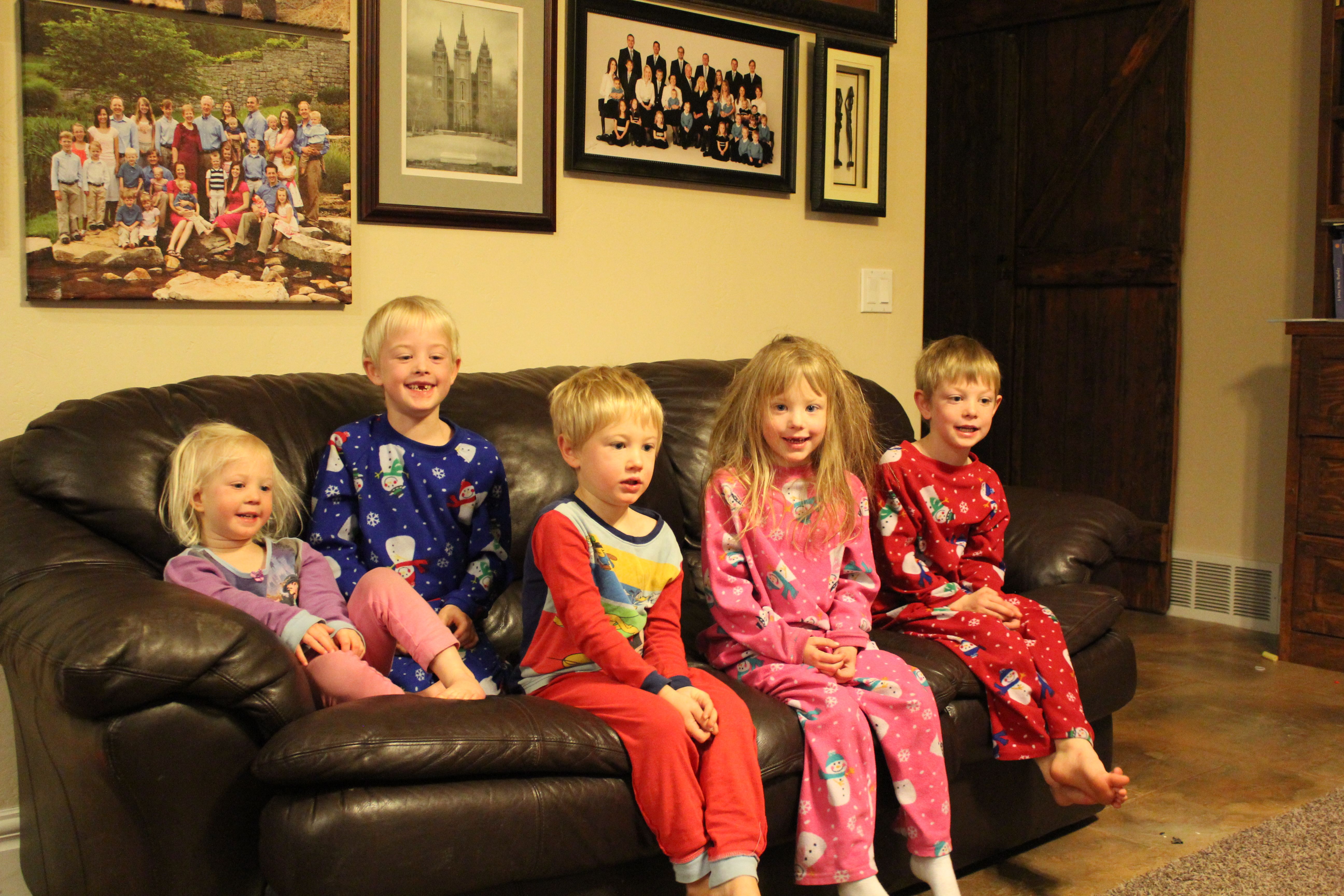 Such anticipation! I love Brinlee's wild hair. She is a crazy sleeper. It takes her all night to get it like that.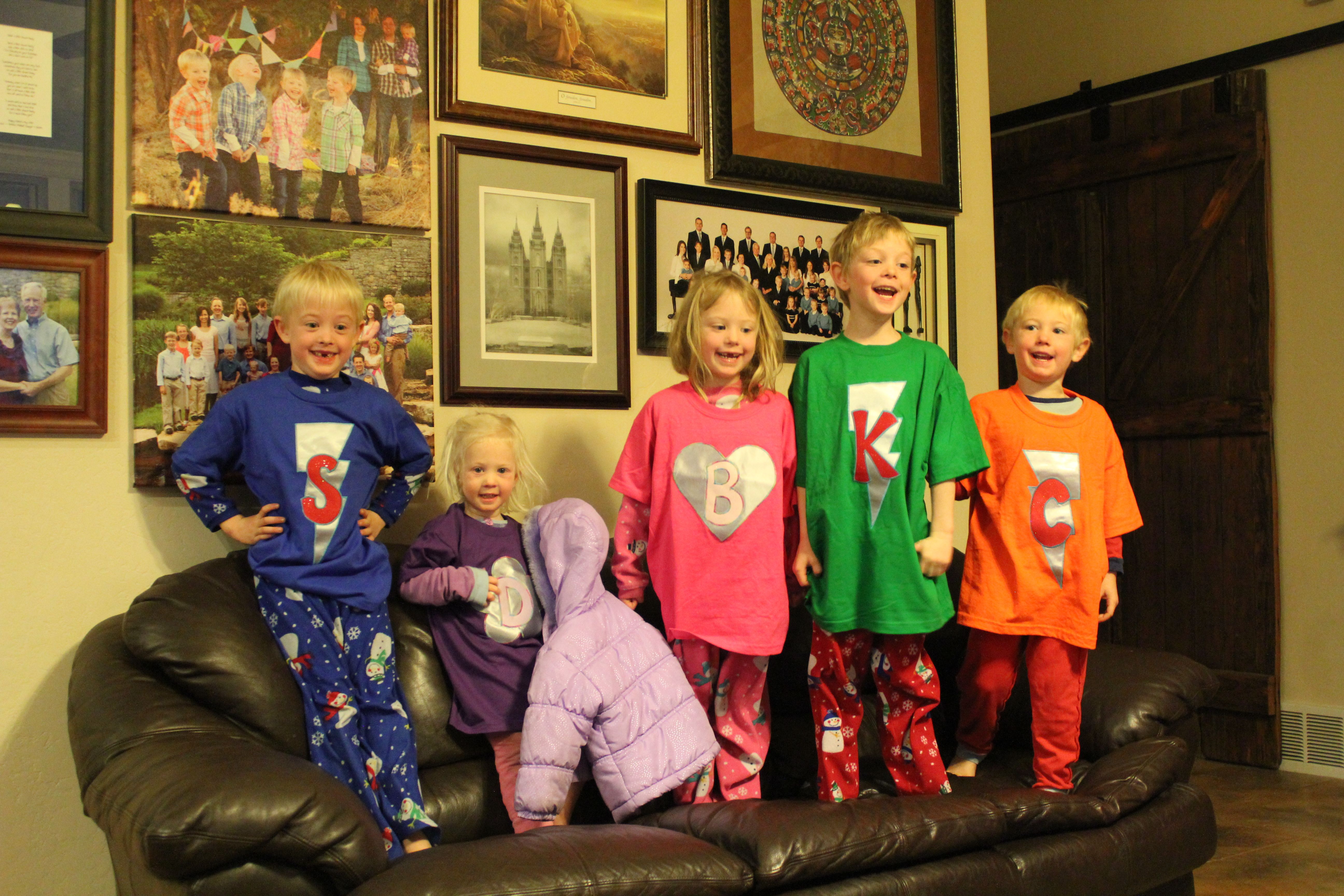 Five super heroes!

As long as they don't try to fly off anything higher than the couch we'll be ok.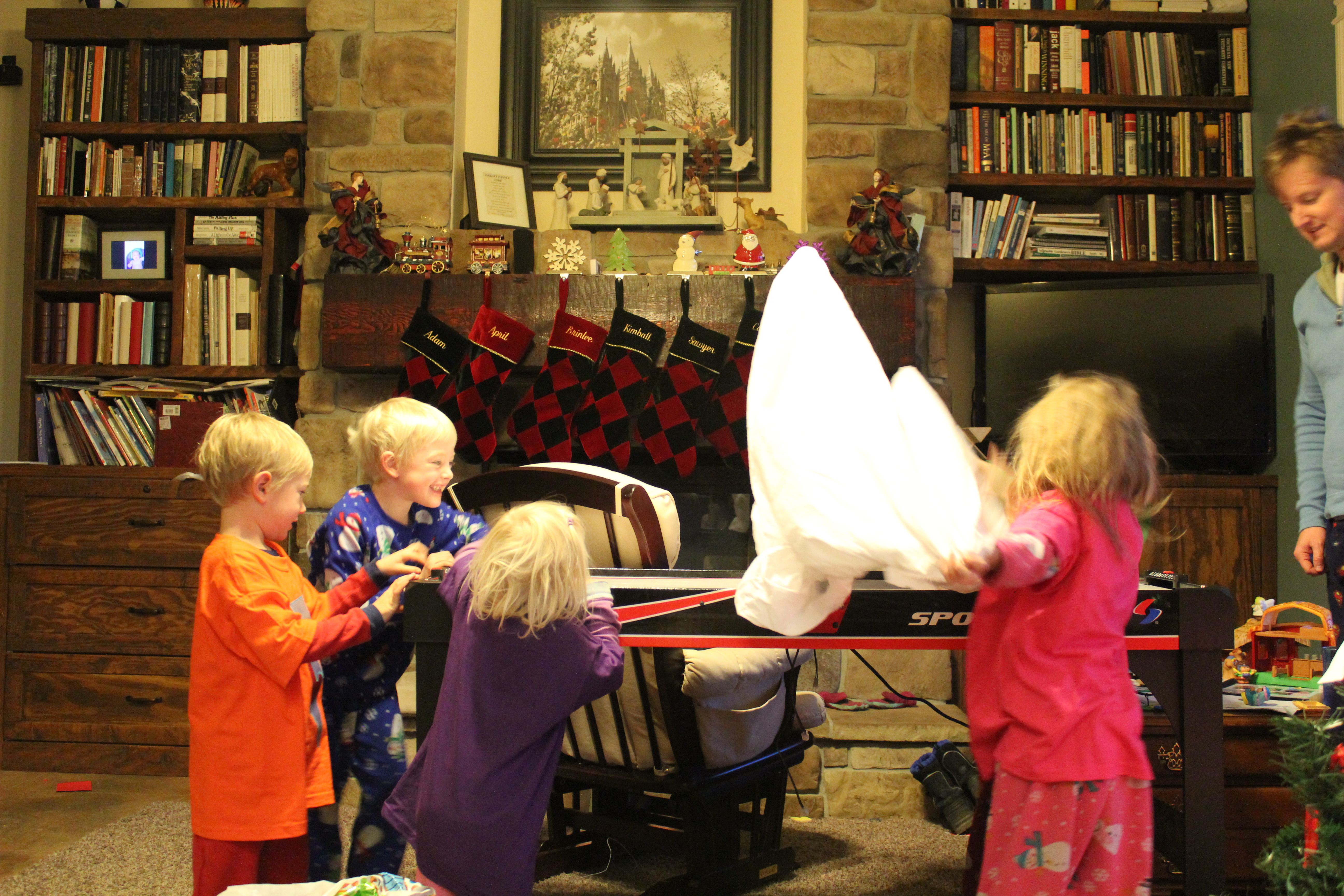 Finally! The suspense is over! It's a…a…what is this? Children, this is an air hockey table.

Matching super hero capes.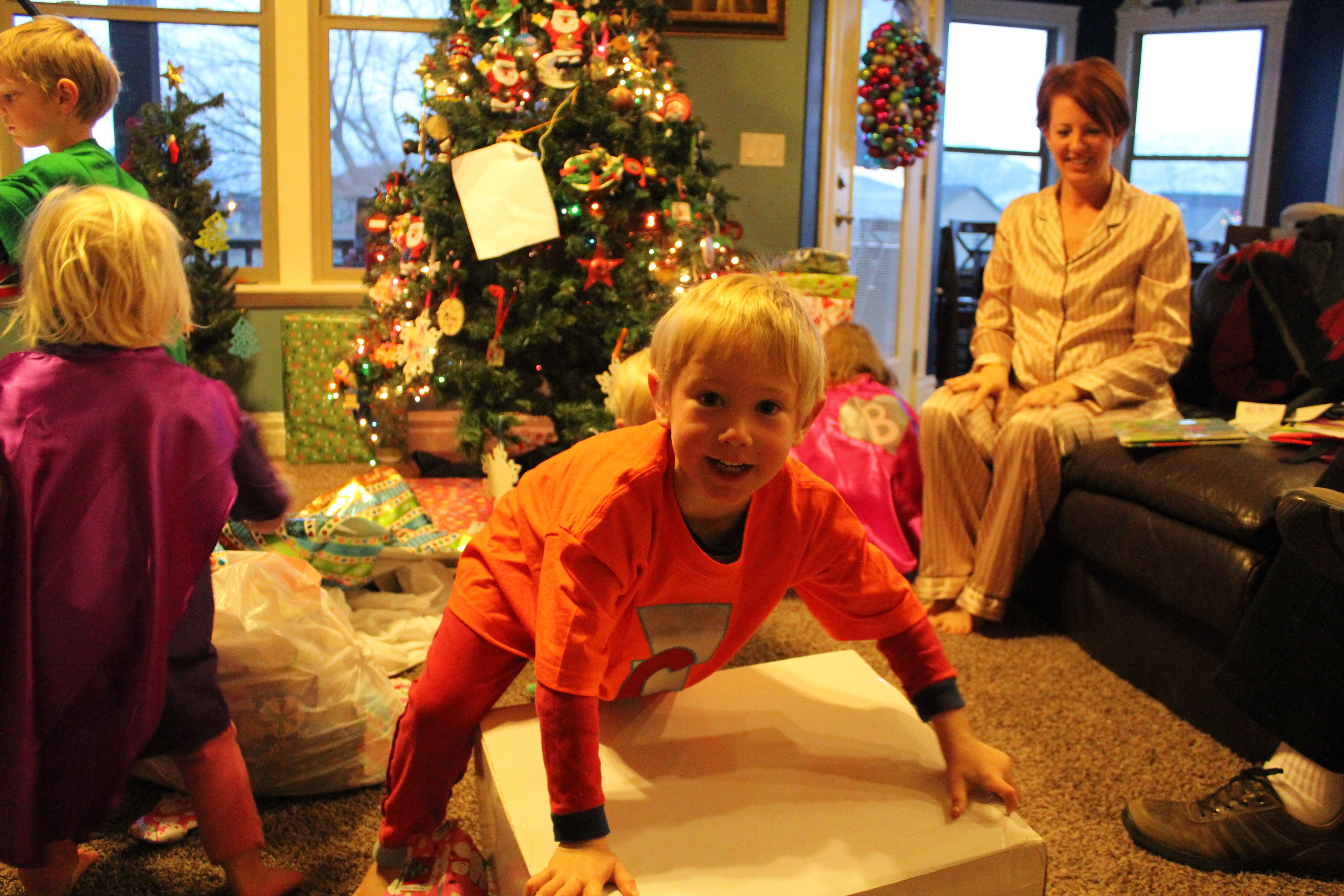 You know what is inside that box Caisen is clinging to with delight? A toy cleaning cart. He asked for it repeatedly. I expect some serious chores out of that thing.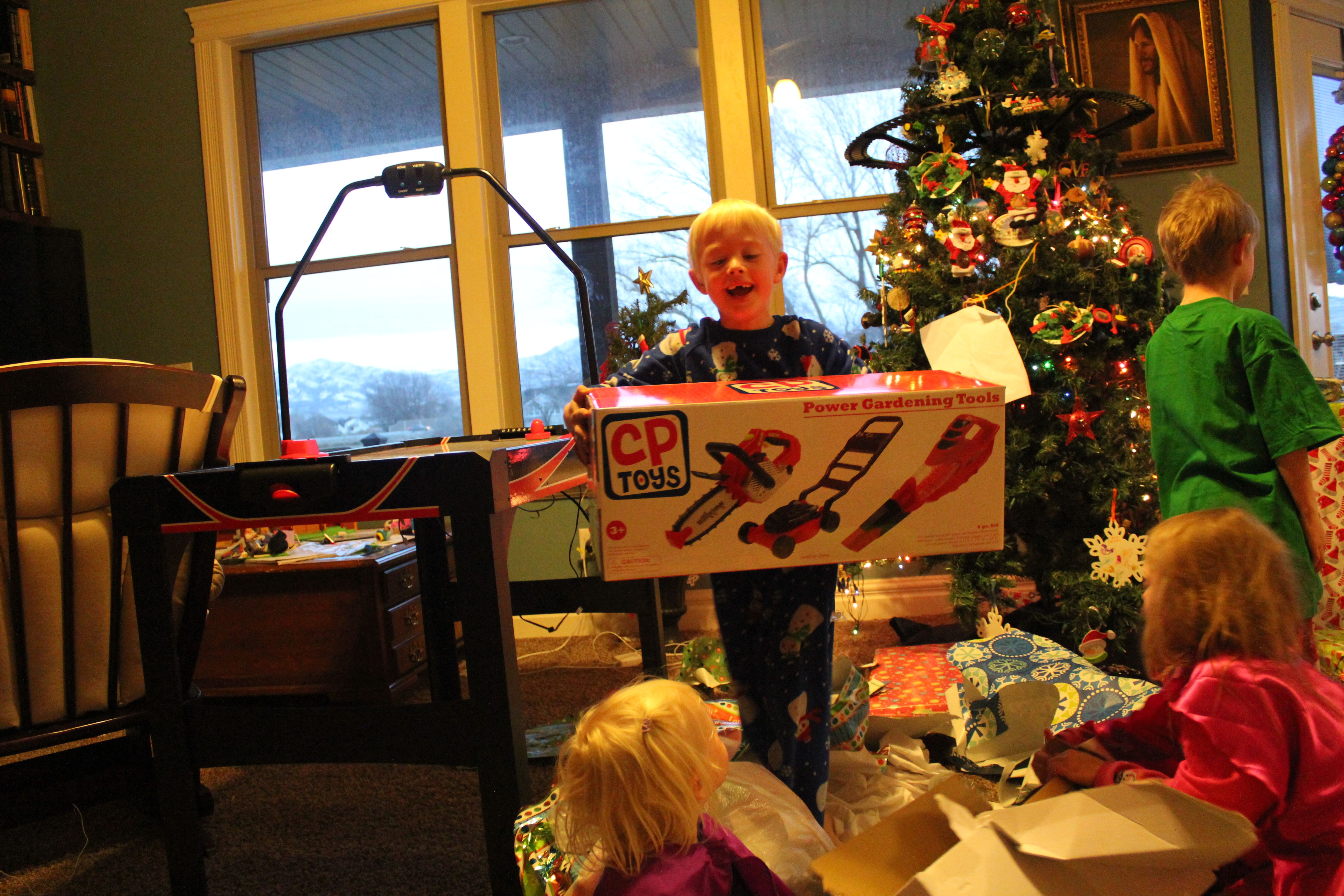 Sawyer asked for this yard set. What I found out later is they both thought these were real cleaning and yard tools to help us. How cute is that?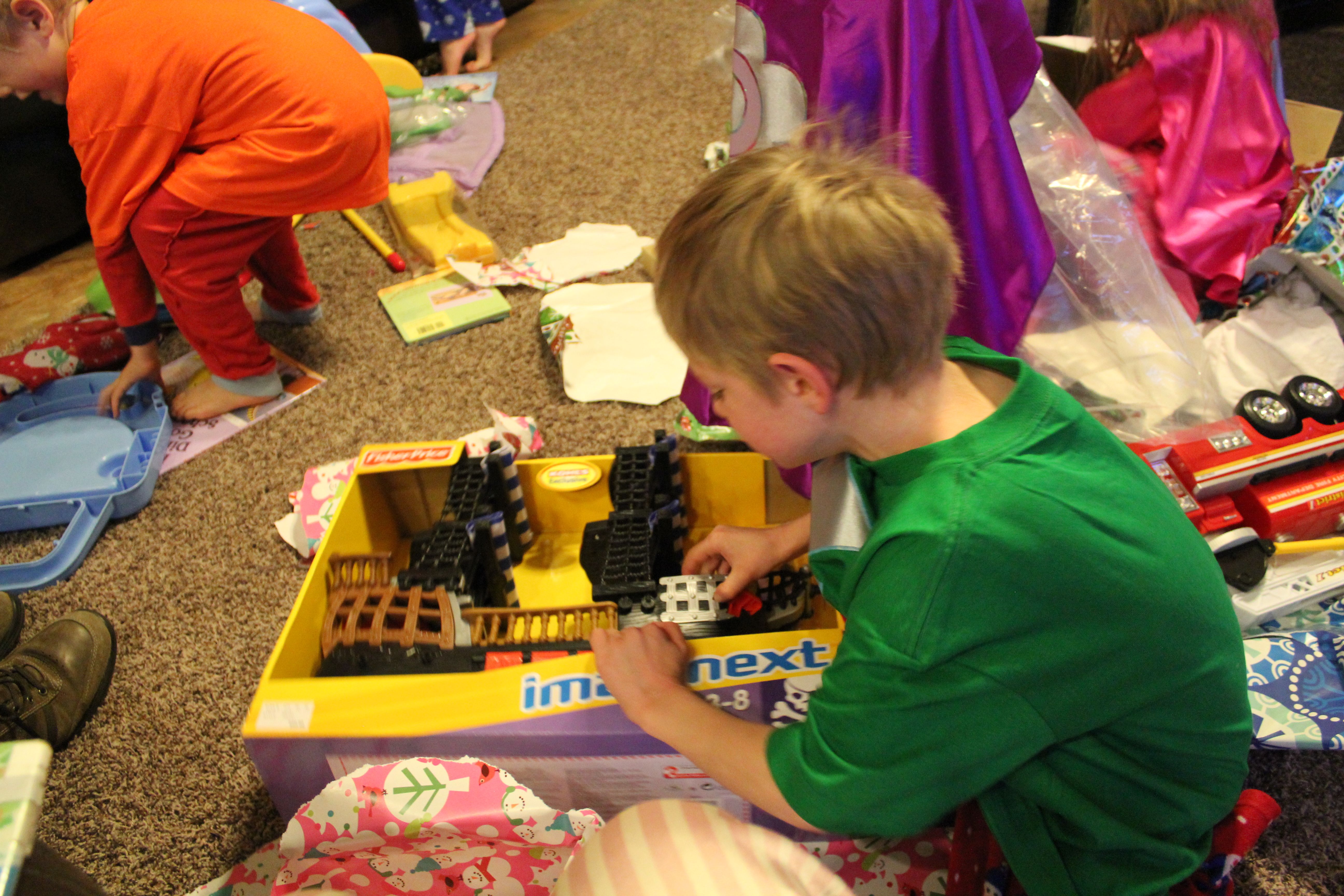 Kimball got a pirate ship.

Brinlee's much anticipated gift was the gigantic remote control fire truck that she BEGGED for. All because three years earlier the boys each got these huge trucks and she got a whole bunch of princess stuff. She never got over it. I never heard the end of it. So this was justice being served, you see. Vindication!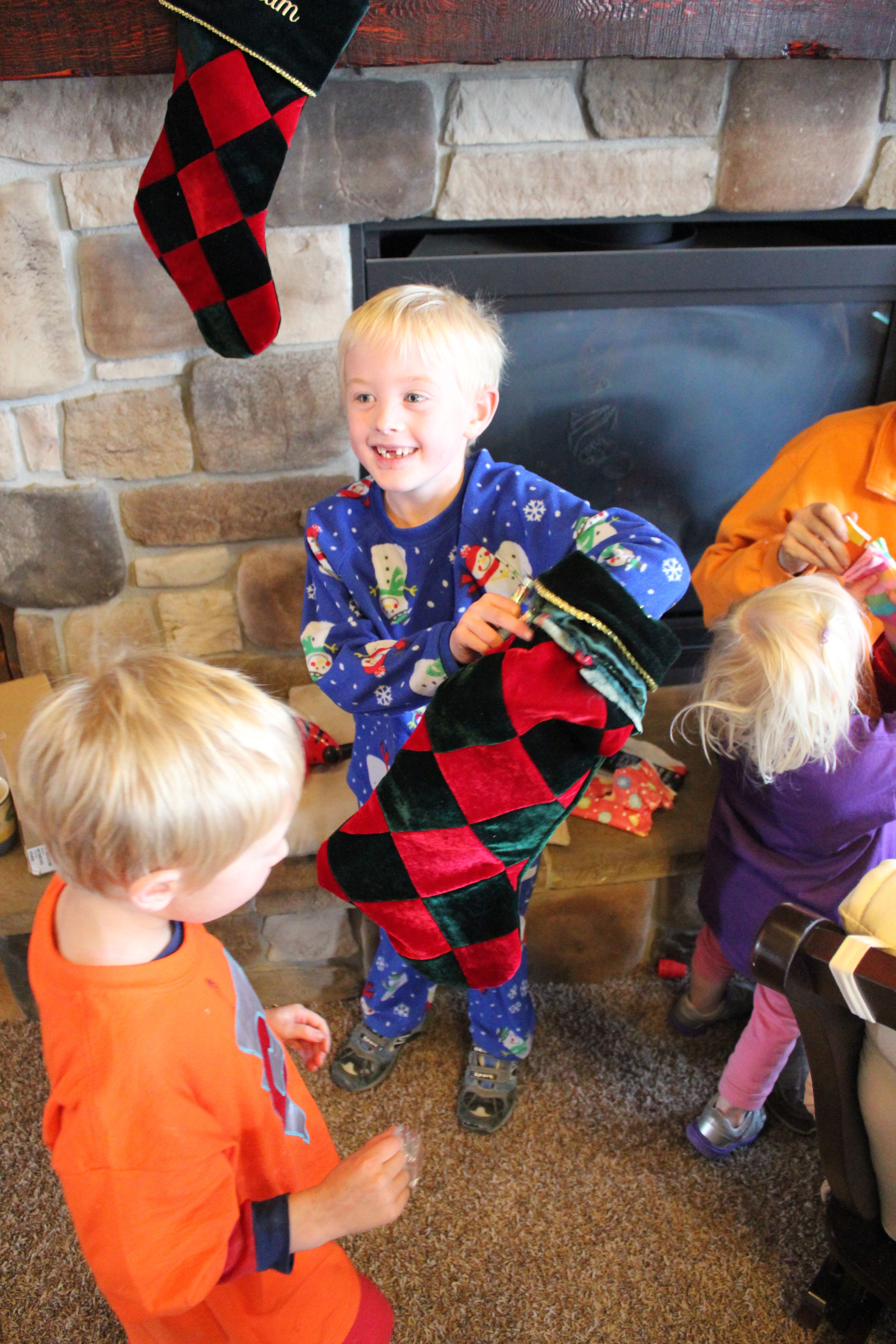 Every year EVERY YEAR I fill their stocking with a little chocolate and then hang them over the fire. And then every year EVERY YEAR Adam rescues the melting chocolates. I just forget. I'm going with nostalgia. Stockings hung by the chimney with care and all.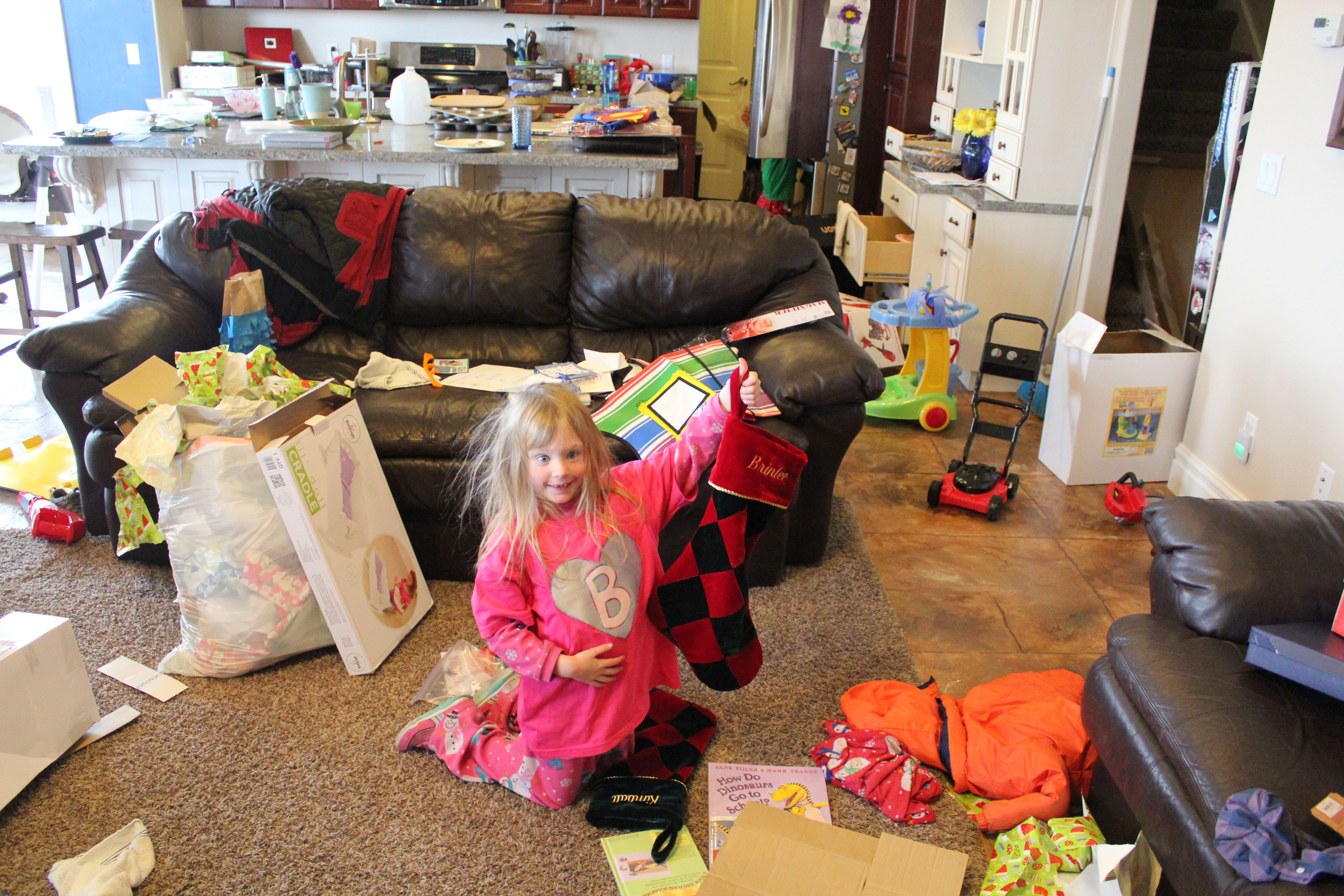 The glorious aftermath. Merry Christmas!
We put the air hockey table to immediate use. Kimball was tired of losing to me so he says, "I want to play Granddad." Sure thing. When my dad gets to the table he asks, "Grandad, can old people play air hockey good?" My dad proceeds to school Kimball and scores 10 points in less than 2 minutes. Then my dad flashes that triumphant grin and says, "What do you think Kimball? Can old people play air hockey good?" It was pretty awesome.