Our favorite people, the Guinn/Murray clan were going to Jackson Hole for Christmas, and because I miss all of them (but especially Kim) so much, naturally we drove 7 hours to see them. We drove up Christmas Eve after dropping Granddad off at the train to go see Mark and Cheri's clan. As cold as it was here, it was painfully cold there. Horribly painfully cold, but beautiful with all the snow, and 100% worth it to see our other family.
Kim and I met through a local triplet group in Atlanta while we were both pregnant. Her girls were born 2 weeks before mine, and we finally met in person when they were maybe 5 months old? We did everything together thereafter, and when we left Atlanta, I thought my heart would break forever leaving her. I gave her structure and stability, and she taught me to shake things up and go with the flow. We balance each other.

We got together for a sleigh ride to see the reindeer? Elk? Some hooved, antlered animal.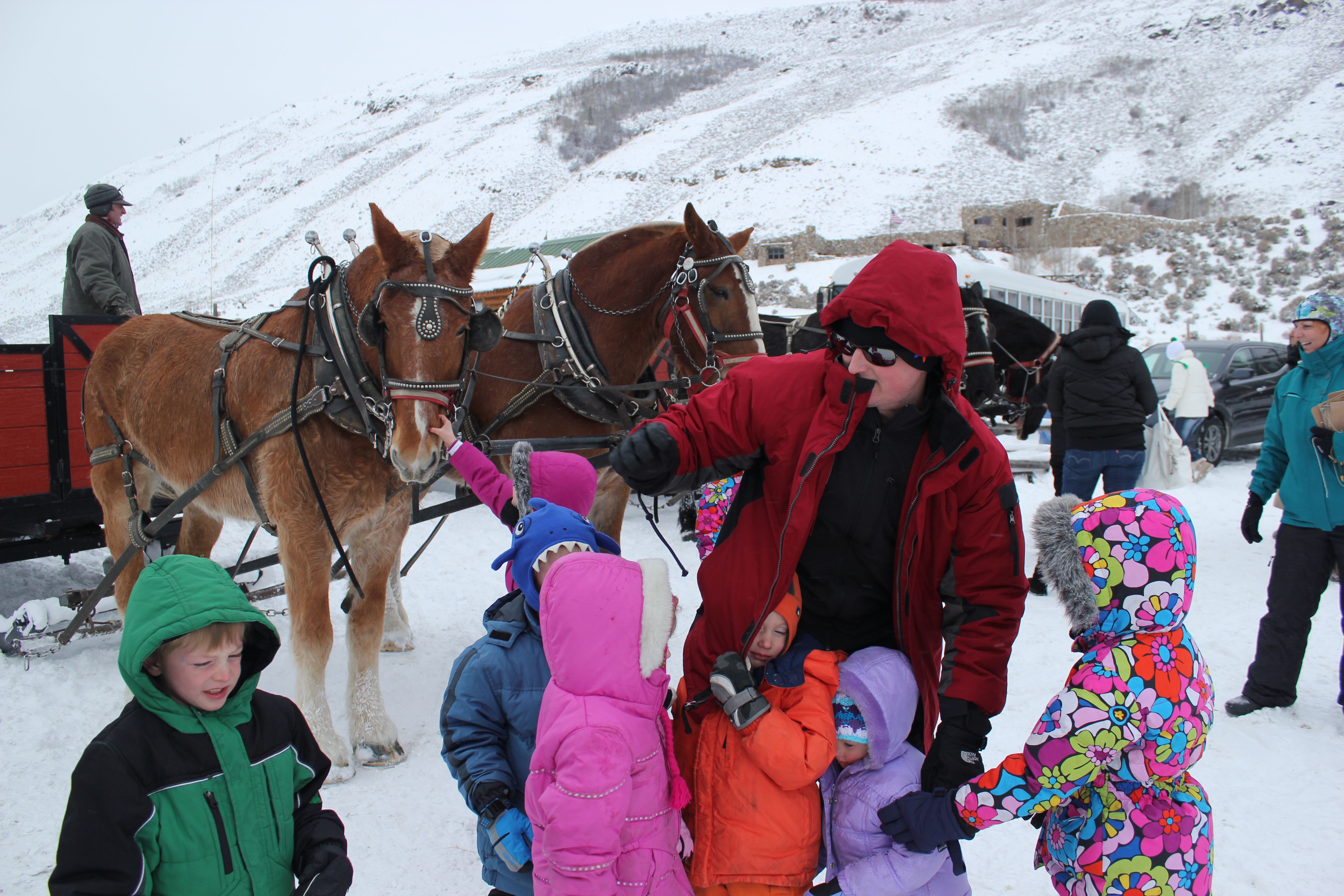 Daisy and Caisen trying to climb inside Adam's jacket while he fixes Sawyer's hat bc it is about 150 below zero.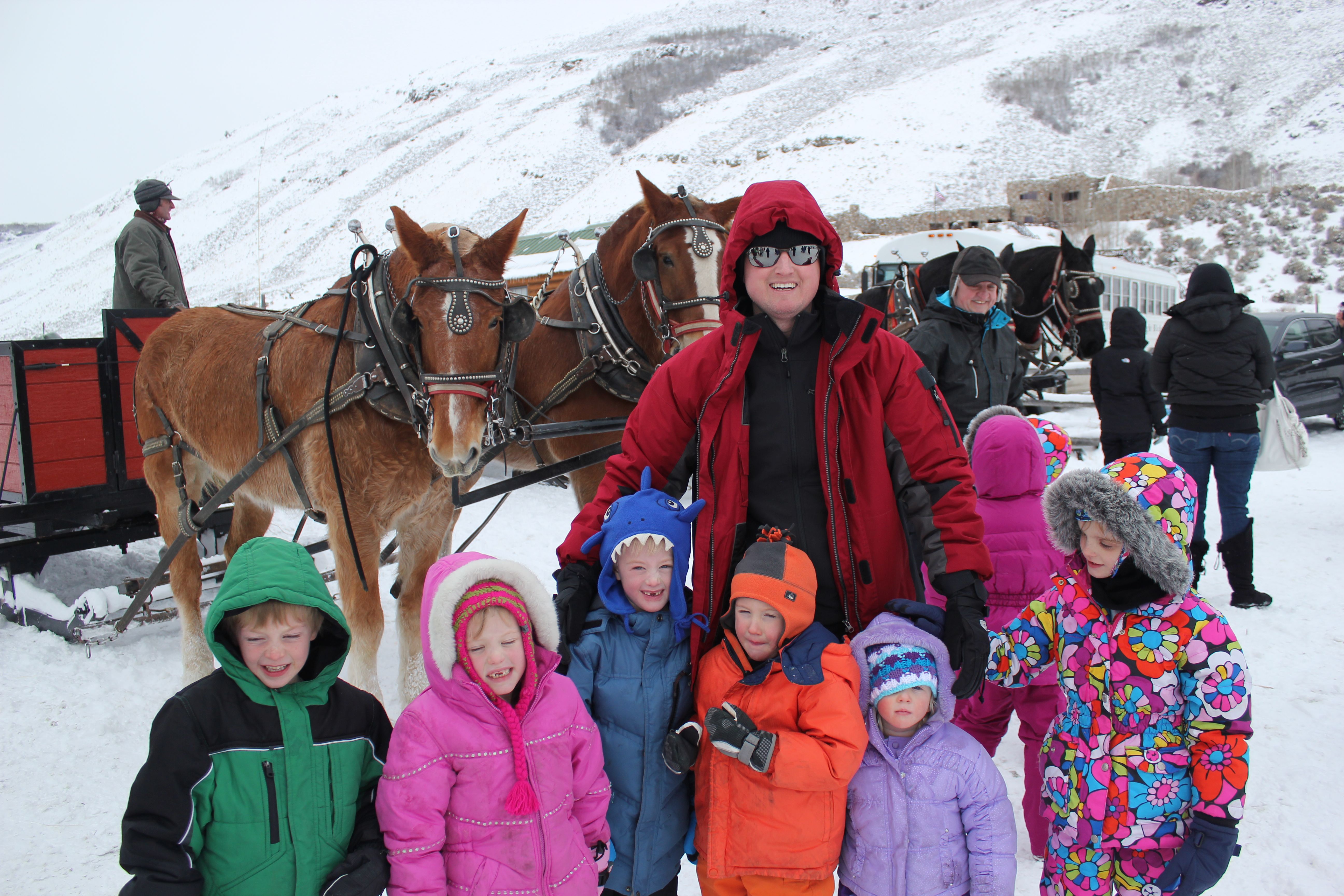 We adopted one.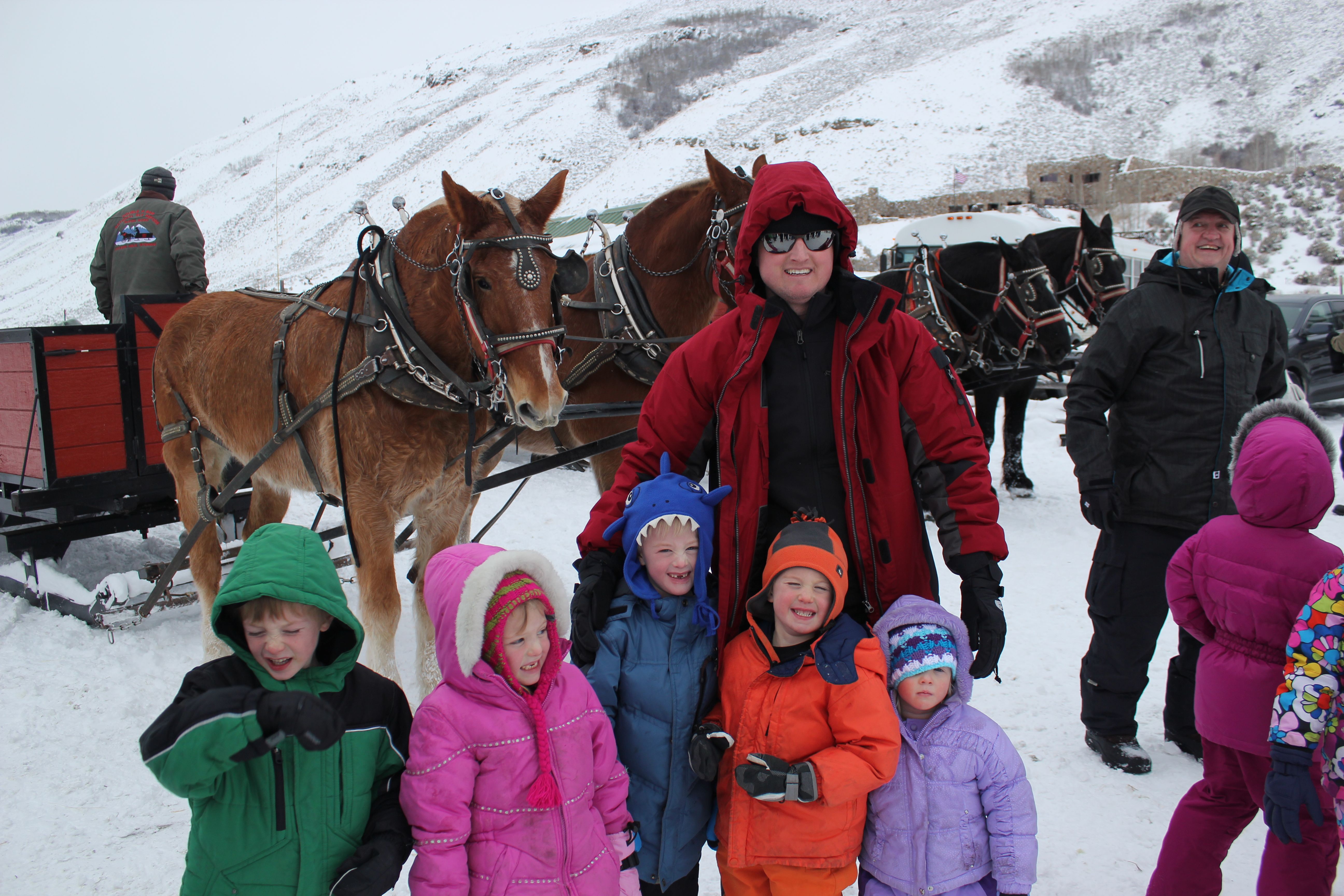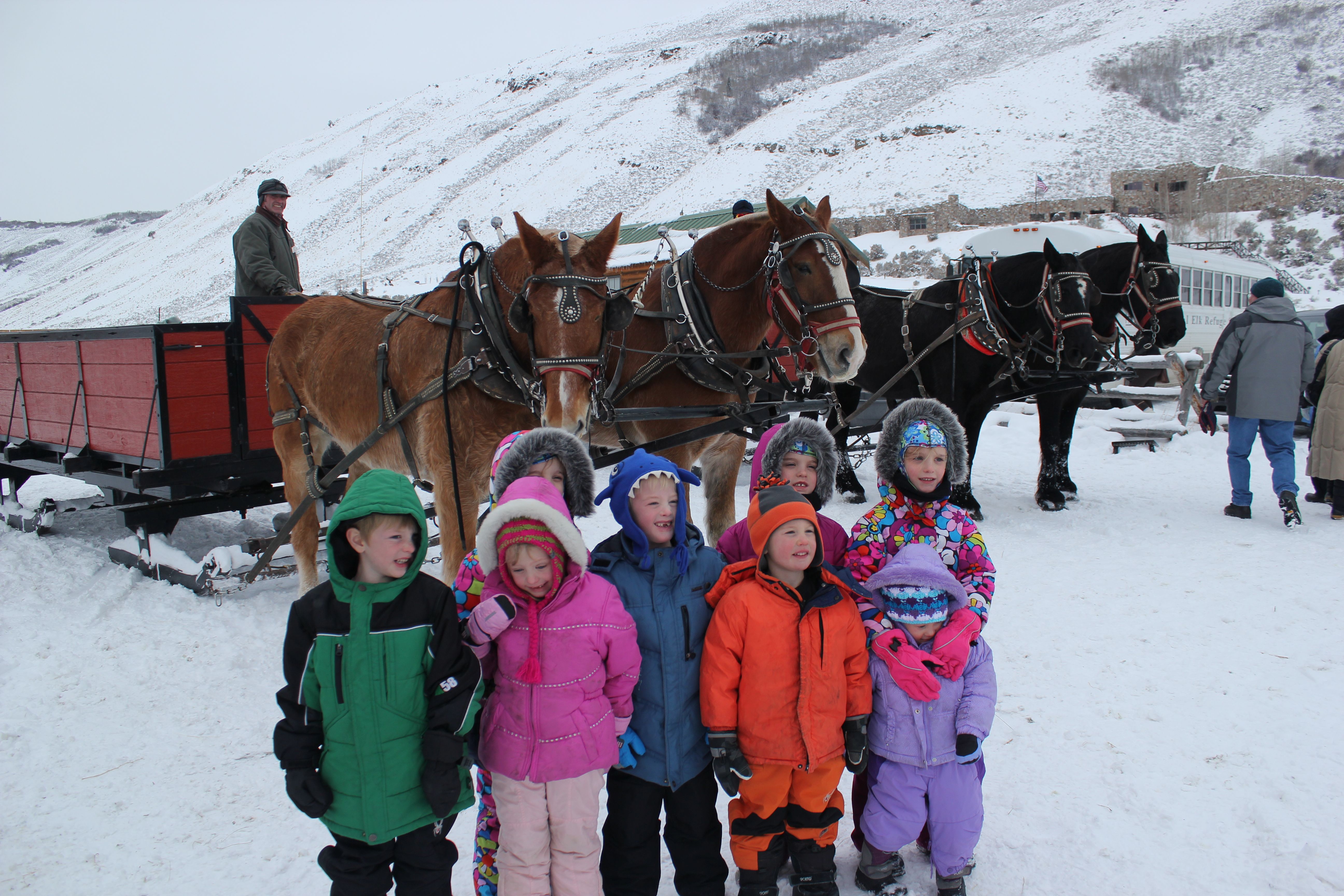 All the kids together.

The cool kids always ride in the back of the bus.

When the Guinns were skiing, we went sledding. Since I'm pregnant, Daisy is only 2, and Caisen is only 4 and BKS are only 5, we passed on skiing. Adam is an excellent skier and would have gladly shredded some powder, but he chose to sled with our bambinos. The pregnant lady sat in the toasty car and watched. I wish I had taken a picture of me in snow gear. I was wearing full snow bibs completely unzipped to make room for my belly. Frank got a real kick out of it and thoroughly enjoyed teasing me.

Such a great dad!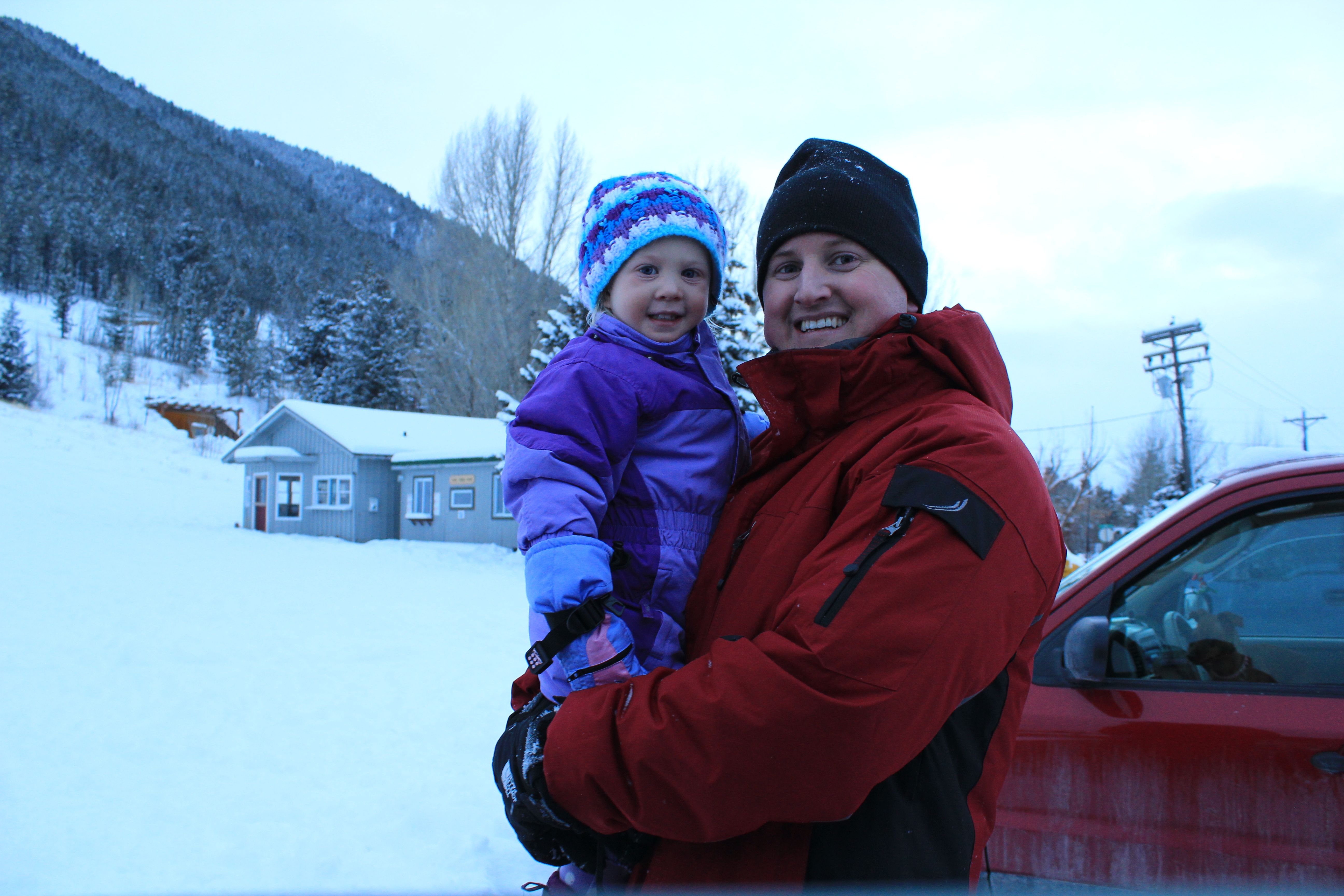 Daddy and Daisy.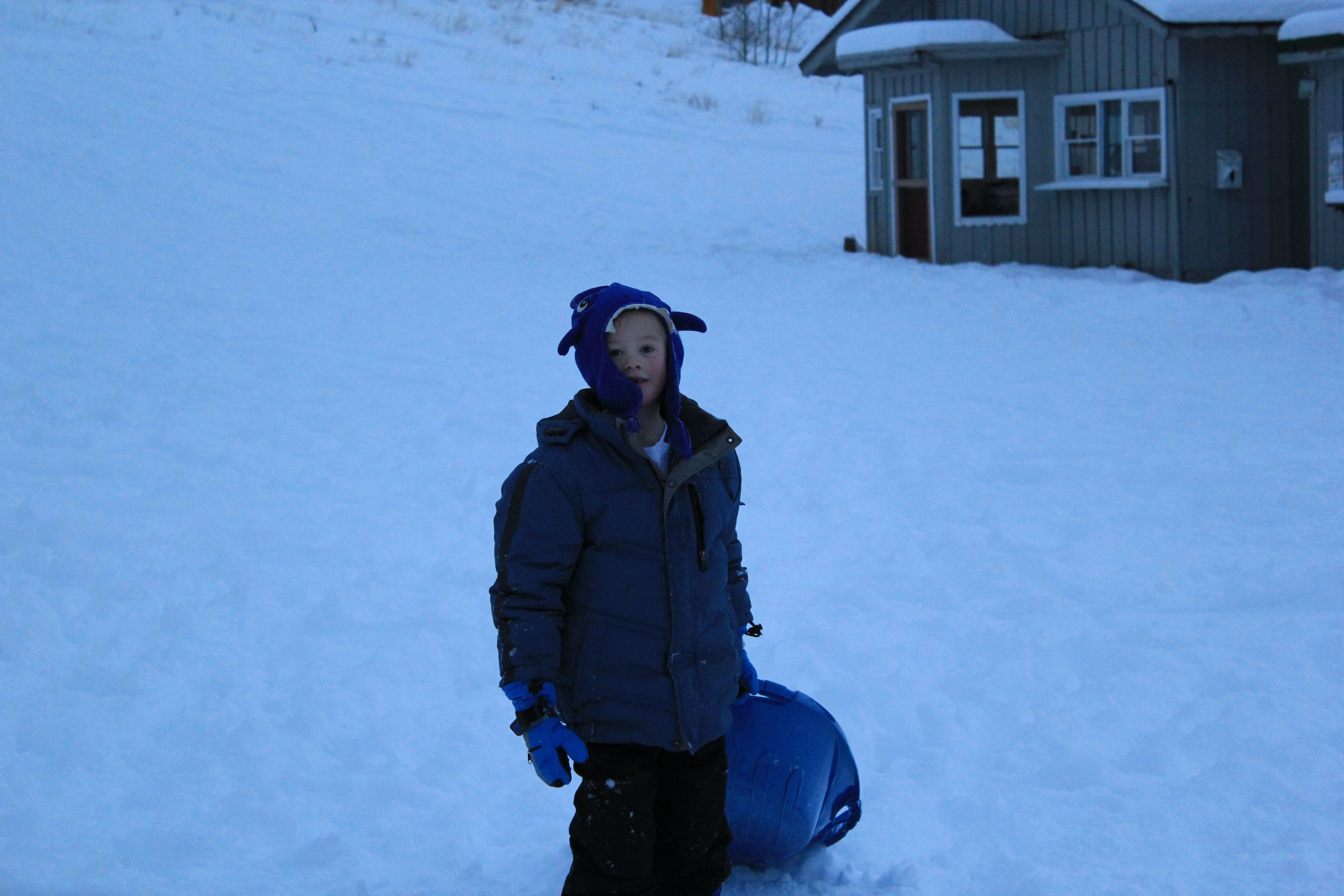 Sawyer loves sledding.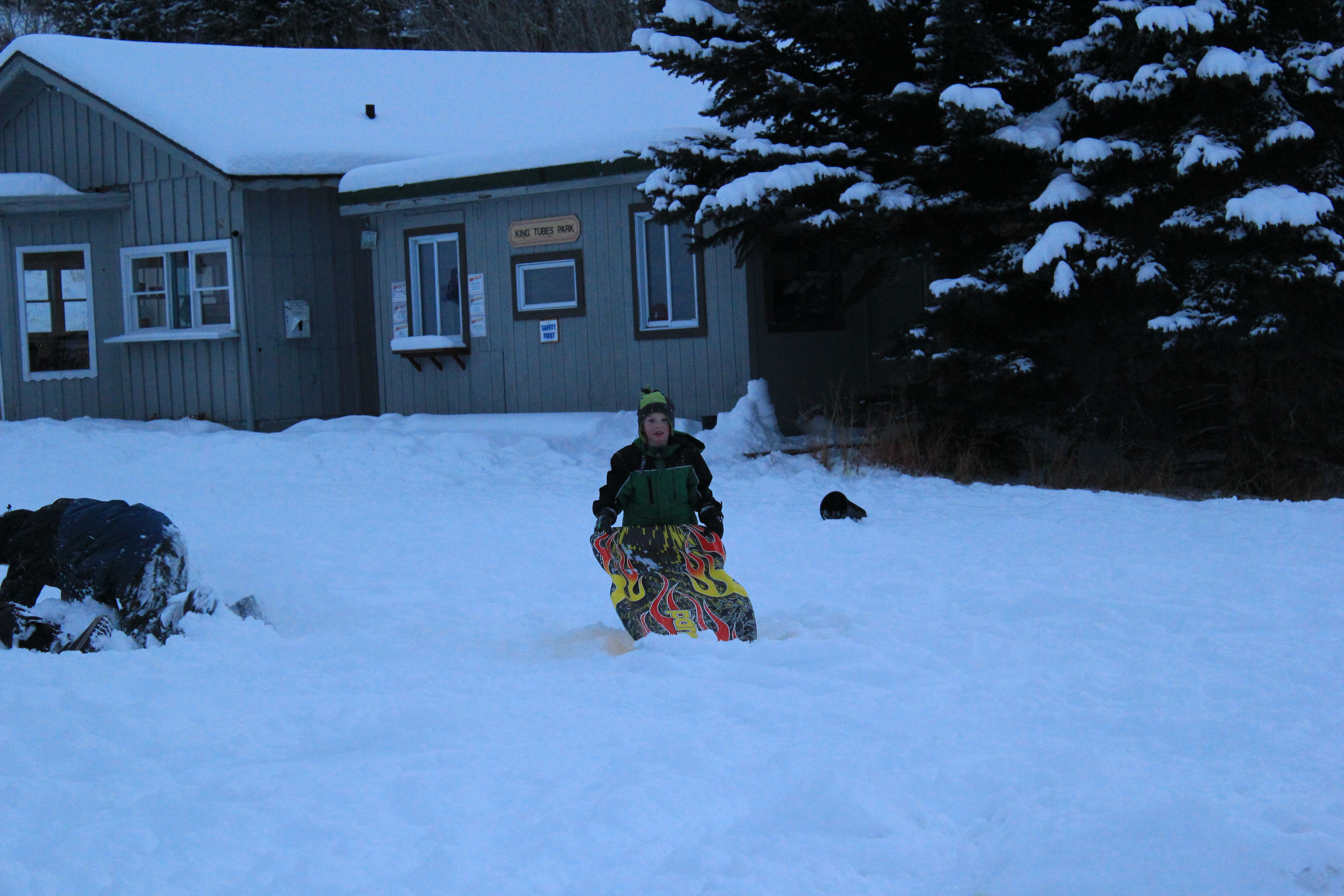 Daddy whitewashing rescuing someone on the left. Kimball posing with his sled.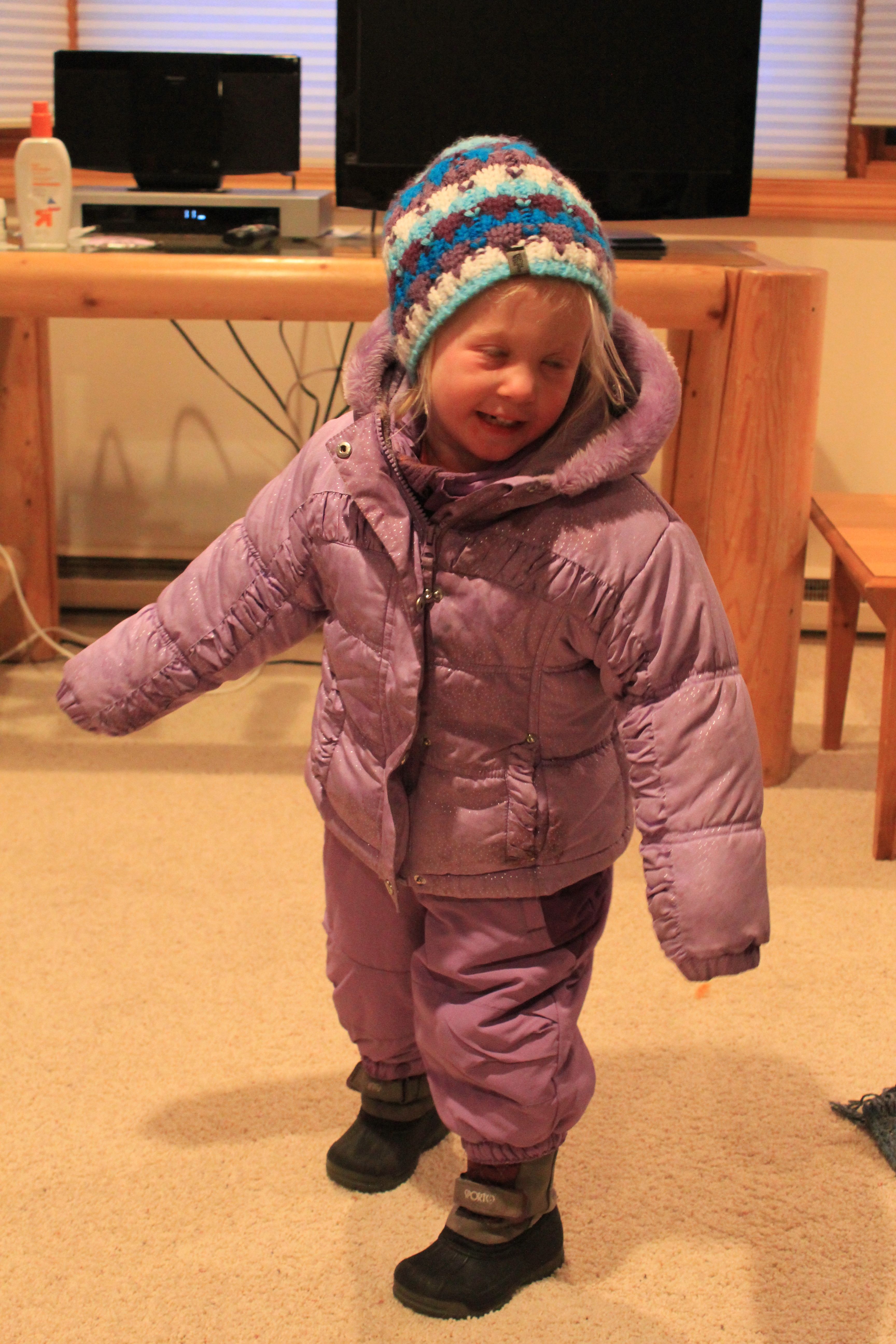 Daisy was the cutest giant puffball! She reminded us of the little brother on A Christmas Story.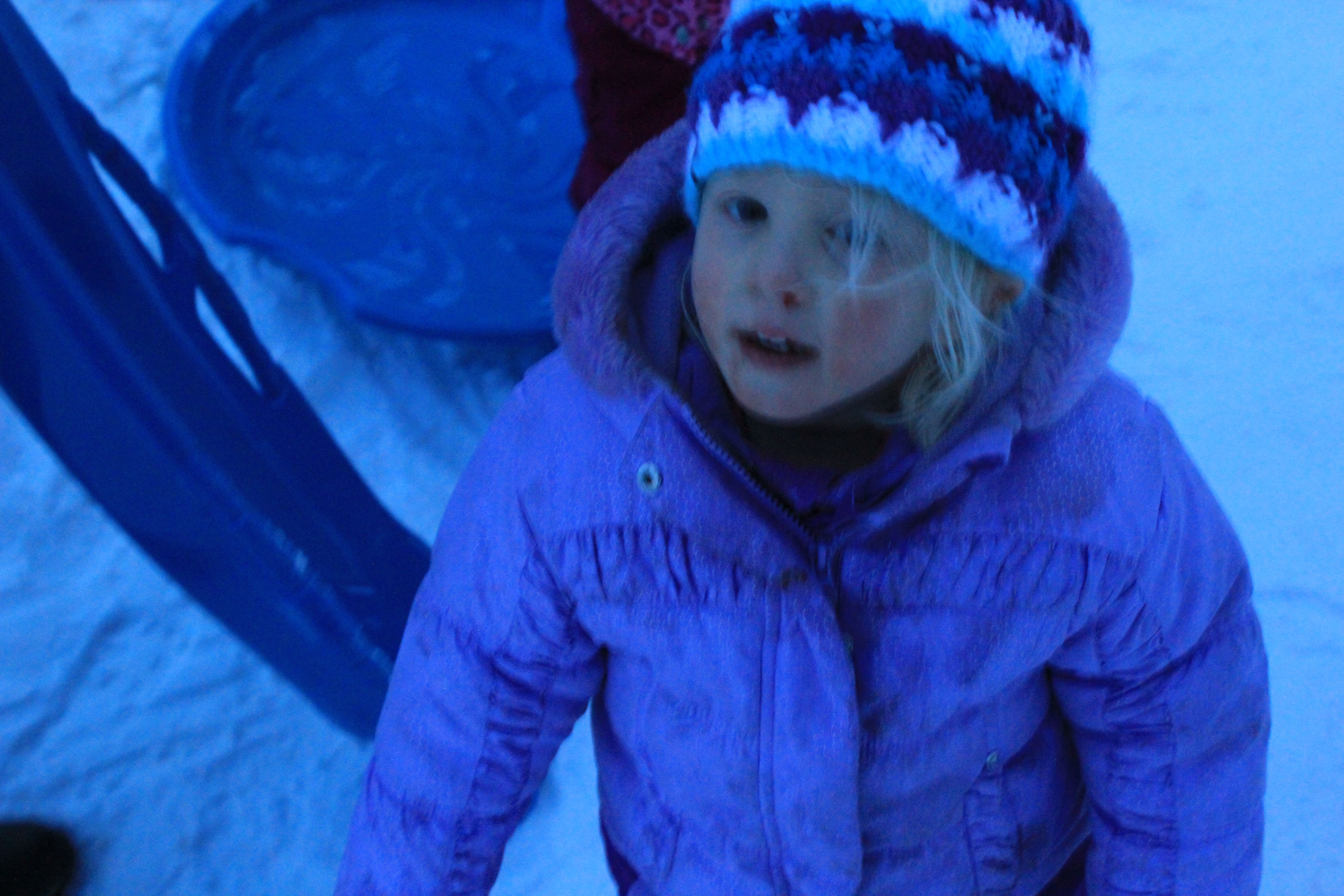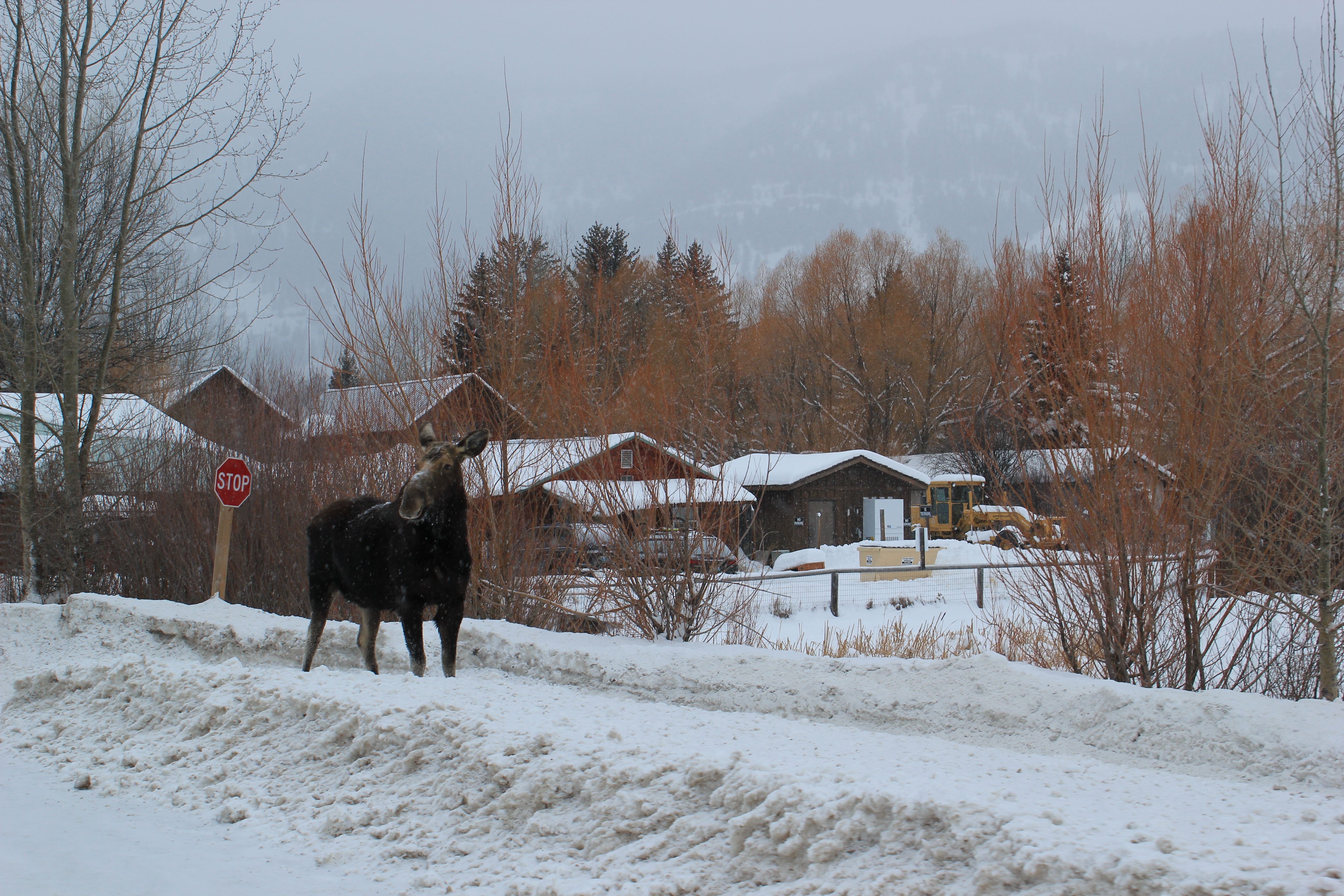 Moose!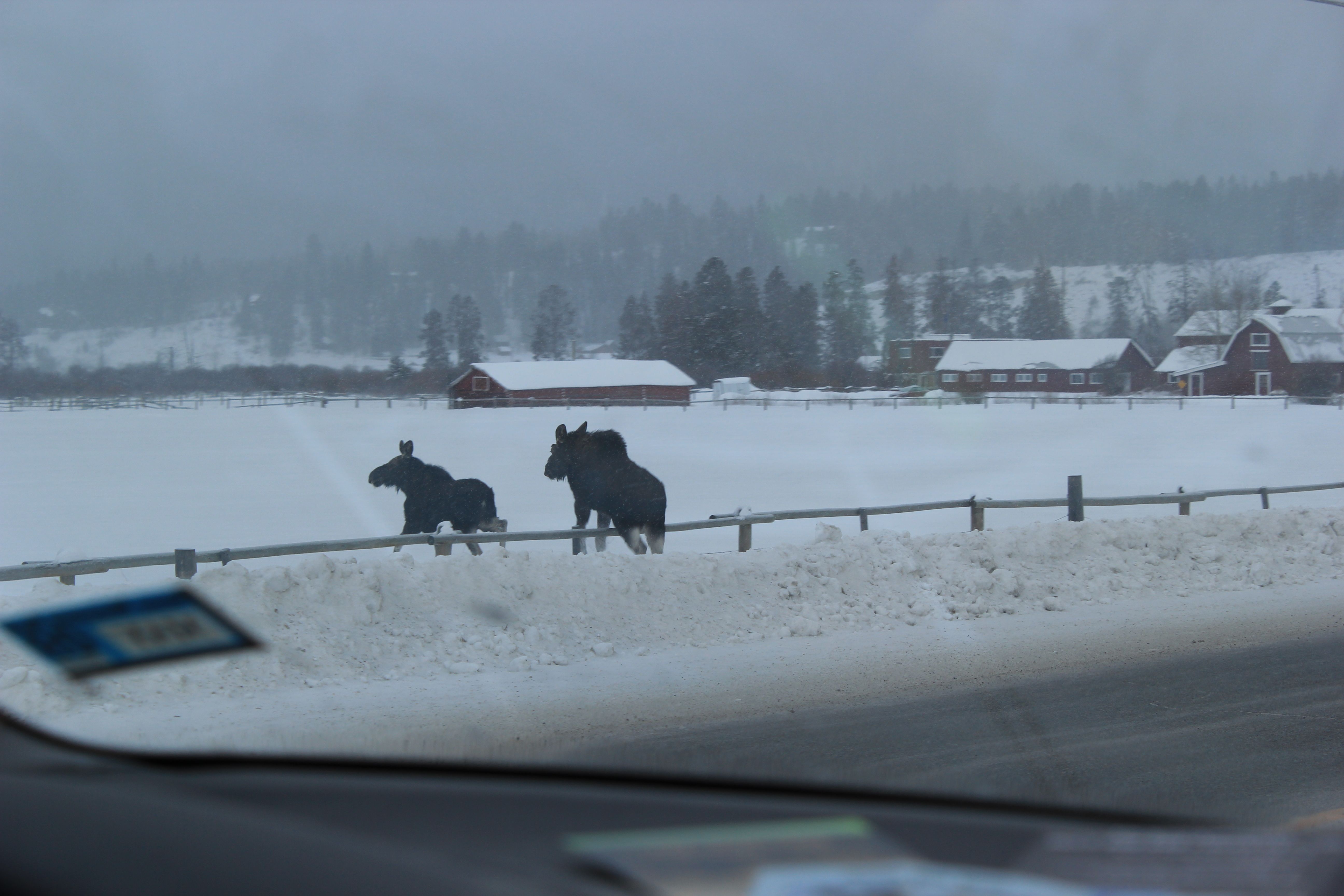 All traffic jams in Jackson Hole are the result of cars stopping to see moose, elk, reindeer and bison close to the road. Us included.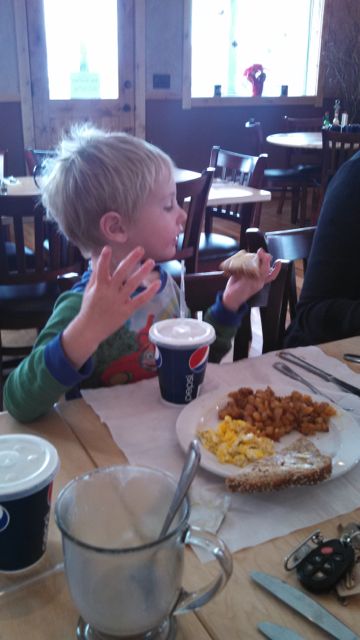 Out for a delicious late-morning brunch.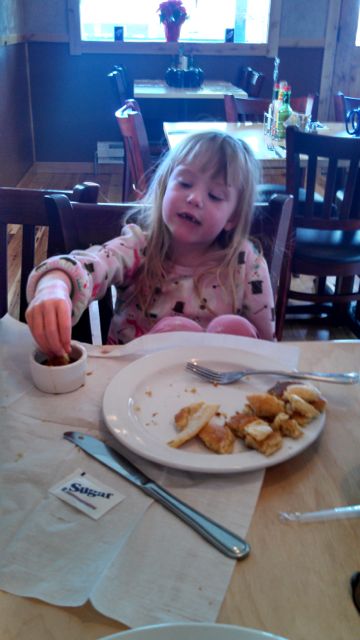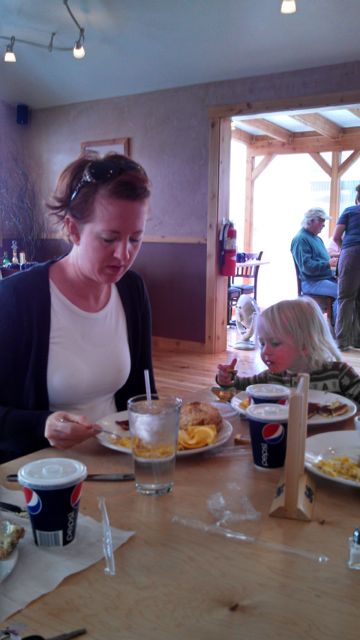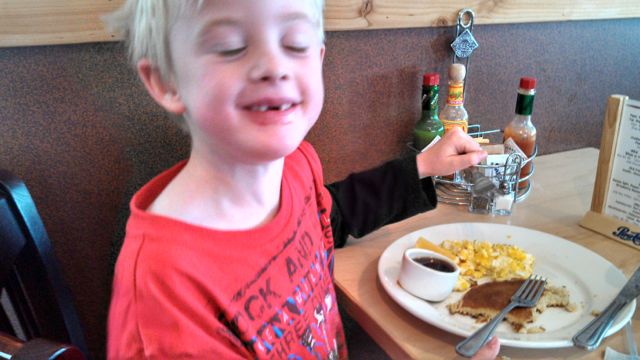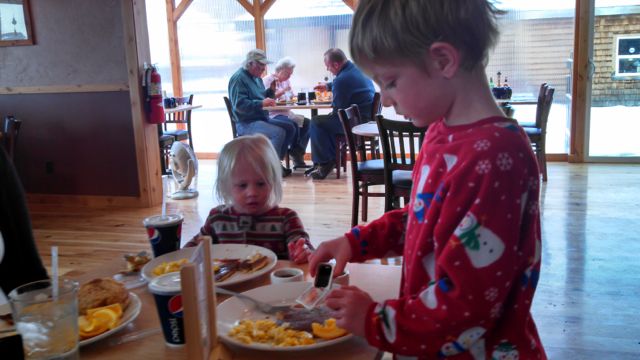 Our Christmas meals were less glorious. Not a lot of restaurants open on Christmas Day in a tiny town, and the ones that were open were booked. We went to the grocery store and got a roasted chicken and some other foods for our holiday spread. Not exactly what we're used to, but it worked.
We drove home on the evening of the 26th so Adam could get back to work. This is their busy season still.