For my birthday (literally, on my birthday), I got new granite countertops, a backsplash and under cabinet lighting in the kitchen. I also got new granite counter tops in the bathrooms. They are beautiful and I love them! We are working on getting the basement bedrooms and bathroom completed before baby girl makes an appearance. Six kids in two bedrooms is no bueno.

We found these abandoned bird nests in the basement rafters from when the house was being built. One had dried out blue bird eggs.

The counters that were here when we moved in were custom concrete, but they were ugly, and they were falling apart. Water was getting in.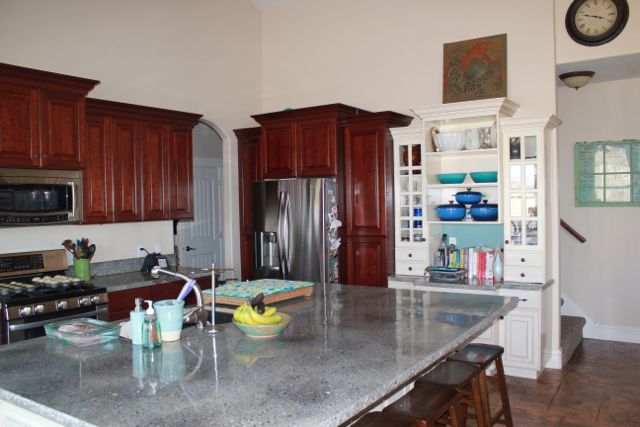 These are not great pictures, but here is the new granite, lighting and backsplash. The lighter granite really brightened the whole room. We still need to get the light rail under the cabinets to block the LED light fixtures.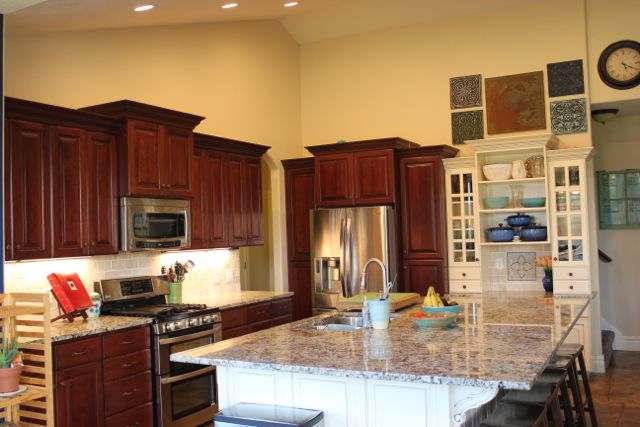 I love the mosaid backsplash in the built-in. I also put those ceiling tiles above the built in because it just disappeared into the wall. The middle one is an antique that I bought at a flea market in Idaho, of all places. Painting that one wall a different color wouldn't have worked, but I'm happy with this solution.
I also had them extend the island an extra foot. Now it's 5.5×9.5, basically an entire slab of granite. I have a plan for that extra foot of granite. It's also one solid piece. They kept trying to convince me to do two pieces because they didn't want to carry it in. Nope. Sorry. They griped and groaned and moaned and whined and cried the whole time. Babies.