There was a family I knew growing up in Tennessee that moved here many years ago. They live not far from us, and the mom makes the most delicious cakes. She made the cakes for my wedding reception in Tennessee, and they made such an impression on Adam that when we moved here and he found out they were here, he insisted we start getting some cakes.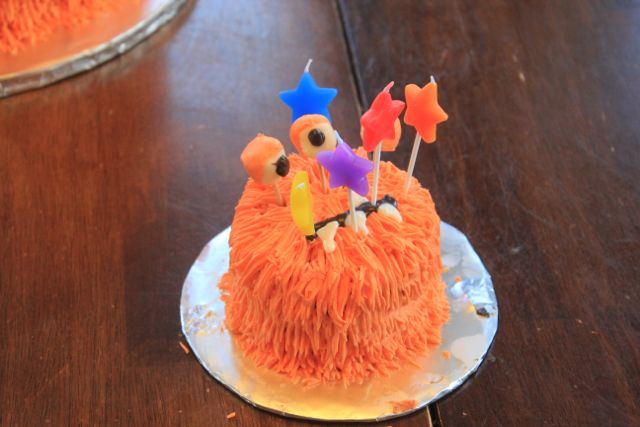 How cute is this orange monster cake? I chose the design, she executed it perfectly. This is the smash cake (aka blow out those candles with as much saliva as necessary because no on else is going to be eating off of that one).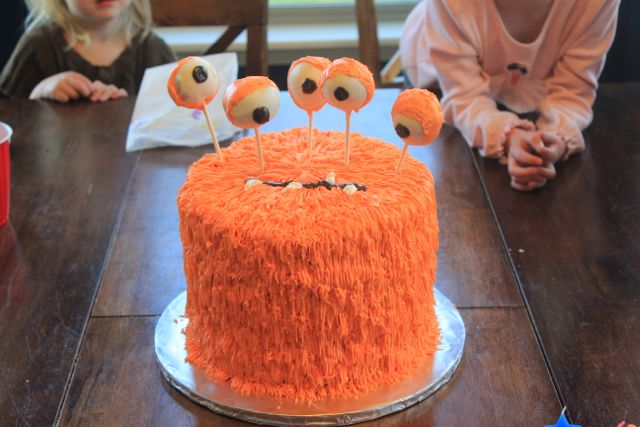 The rest of us ate this monster.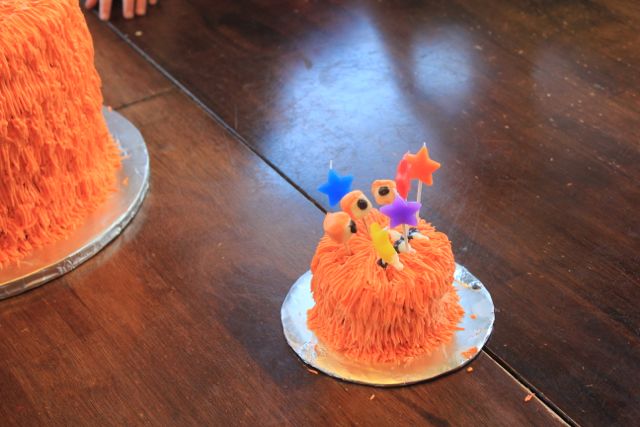 Love you birthday boy!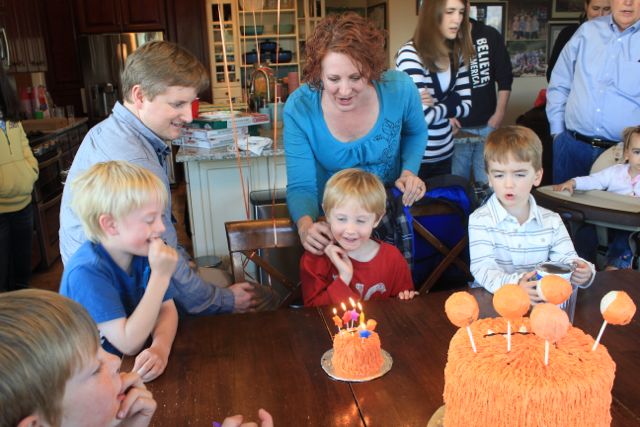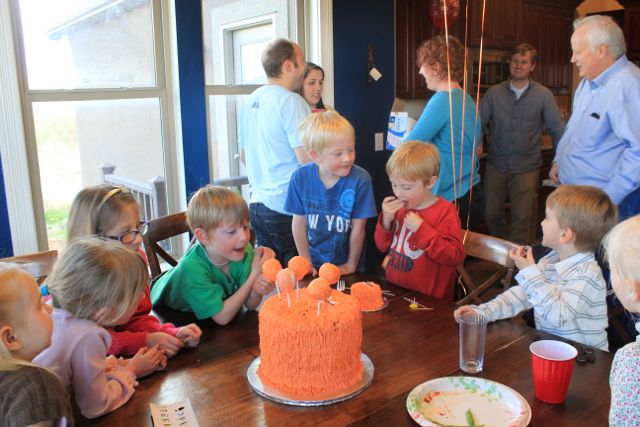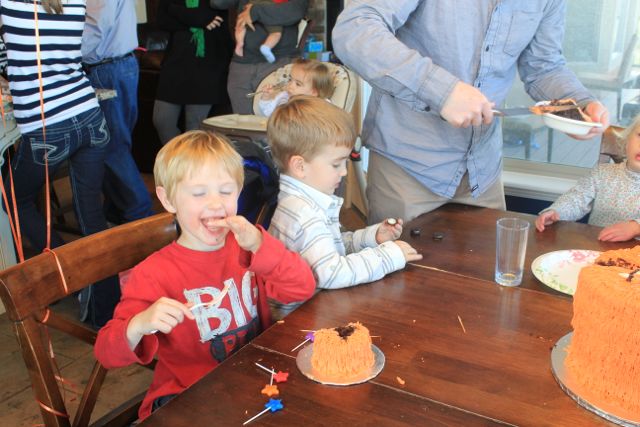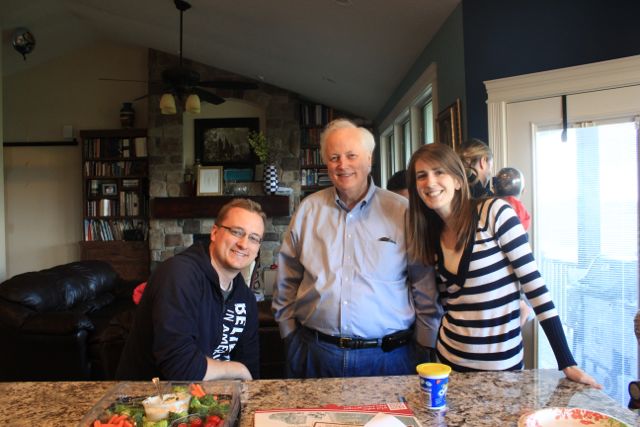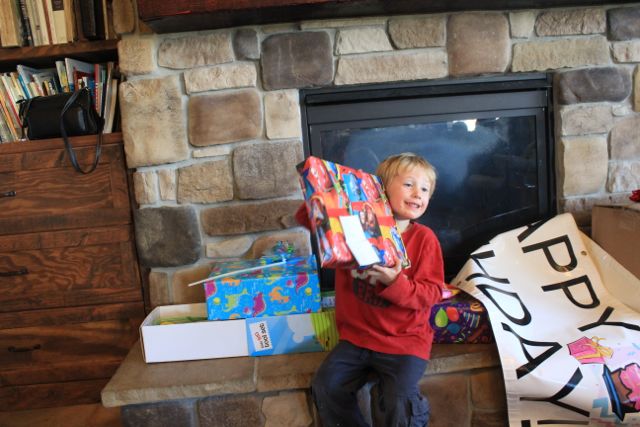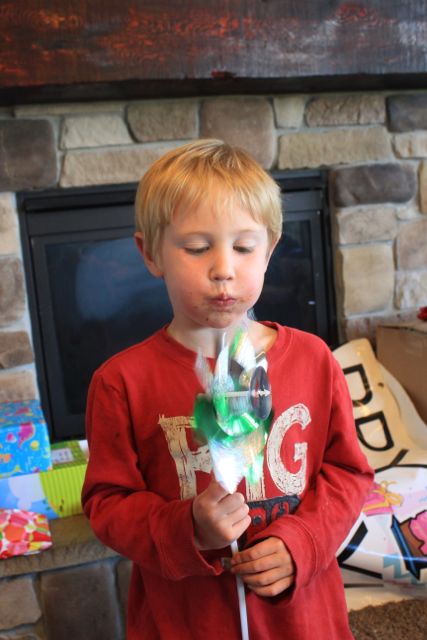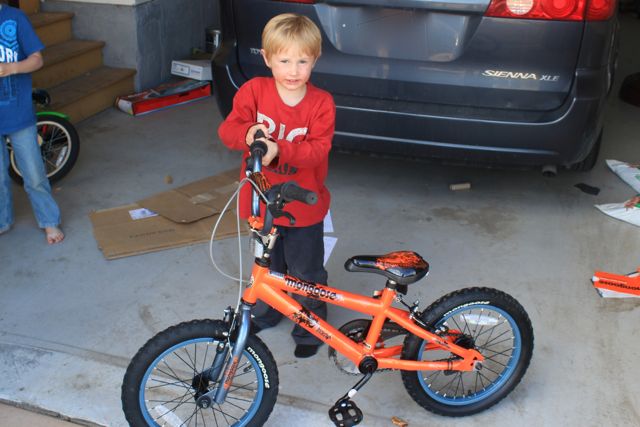 Caisen's new big boy bike!!