Five years ago today I made the best decision of my life and married the most amazing man. He is the best husband, best friend and father to our kids that I could ever ask for. Actually, he is more than I asked for. As much as I loved him the day we were married for eternity, I had no idea how amazing he was or the joy he would bring to my life. There is no other man I would rather take this journey with. He loves and supports me and makes me brave. He helps me laugh when I would rather cry. He is my equal partner as we raise our amazing children.
Adam, I love you more than I can ever say. Happy anniversary. Four kids in five years of marriage is something. Four kids in 18 months is an adventure.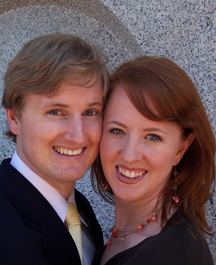 Adam and April 6 months before we found out about the triplets. So young and innocent, but ready for what was coming.