On our way to Rome we decided to stop at Tivoli and went to Villa D'Este. Of course we had to stop and eat lunch.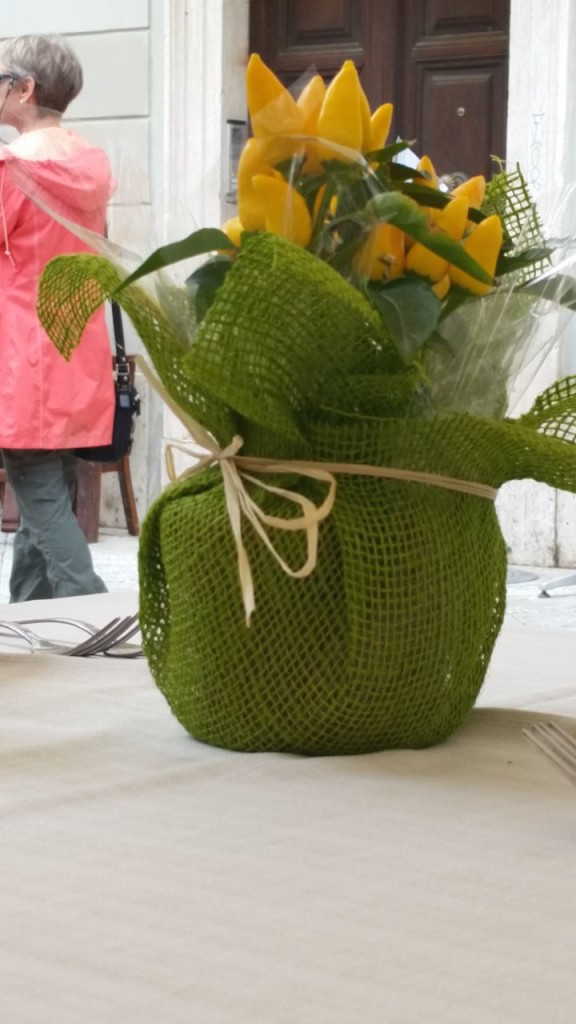 I loved these little potted pepper plants as centerpieces. How cute is that?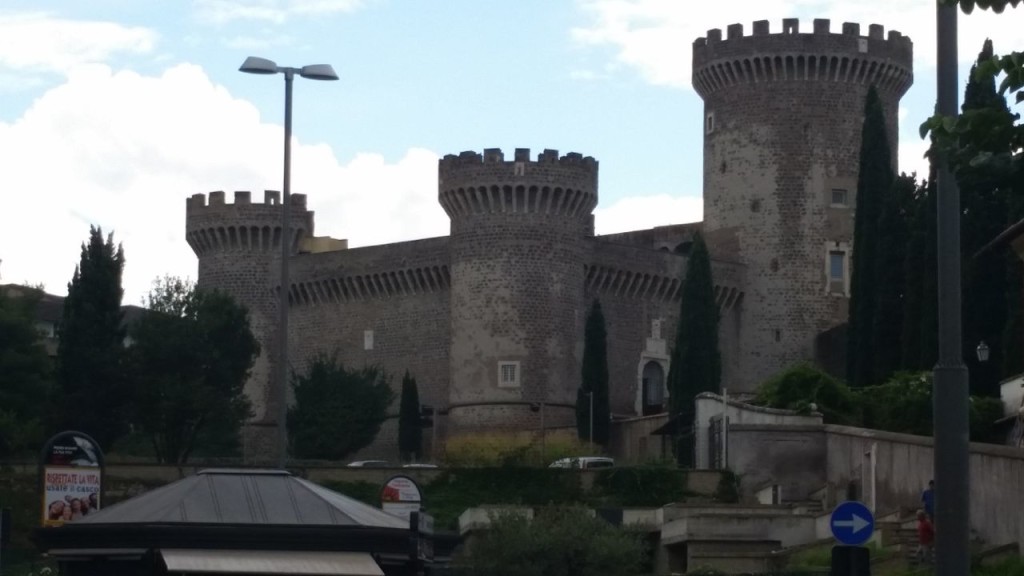 Villa D'Este is a huge estate, but you would never know it from the outside.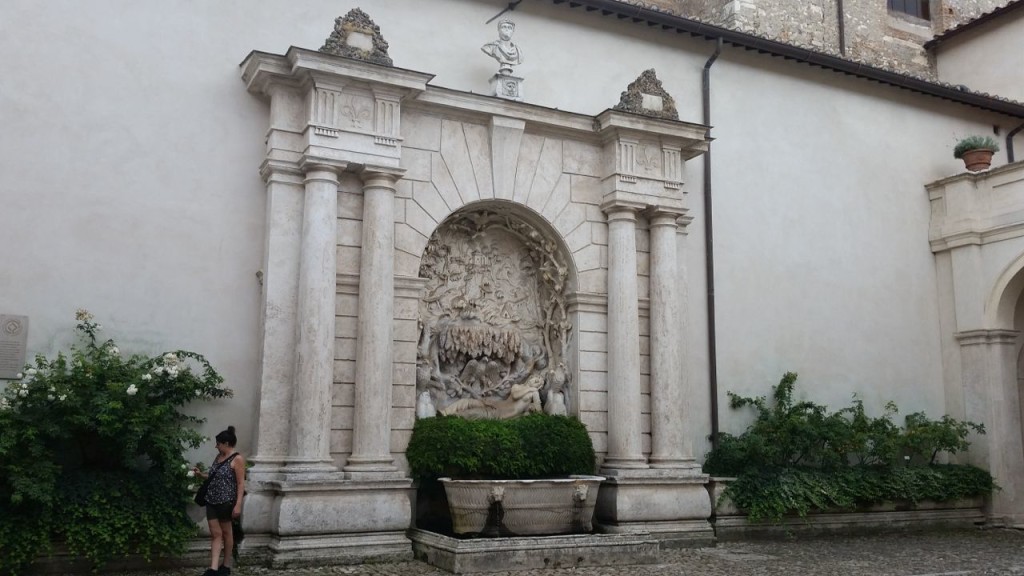 Even the courtyard was nice but fairly unassuming.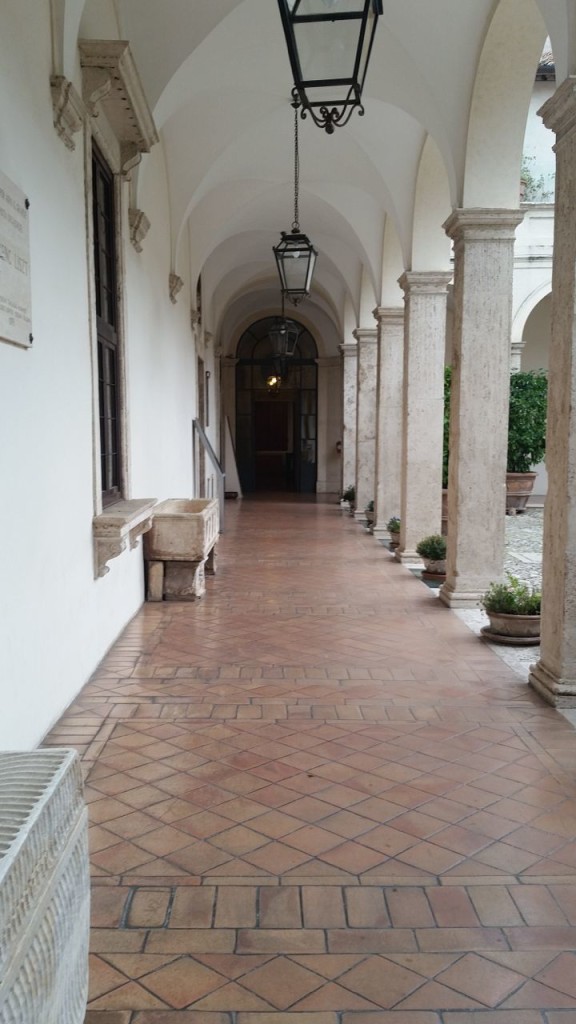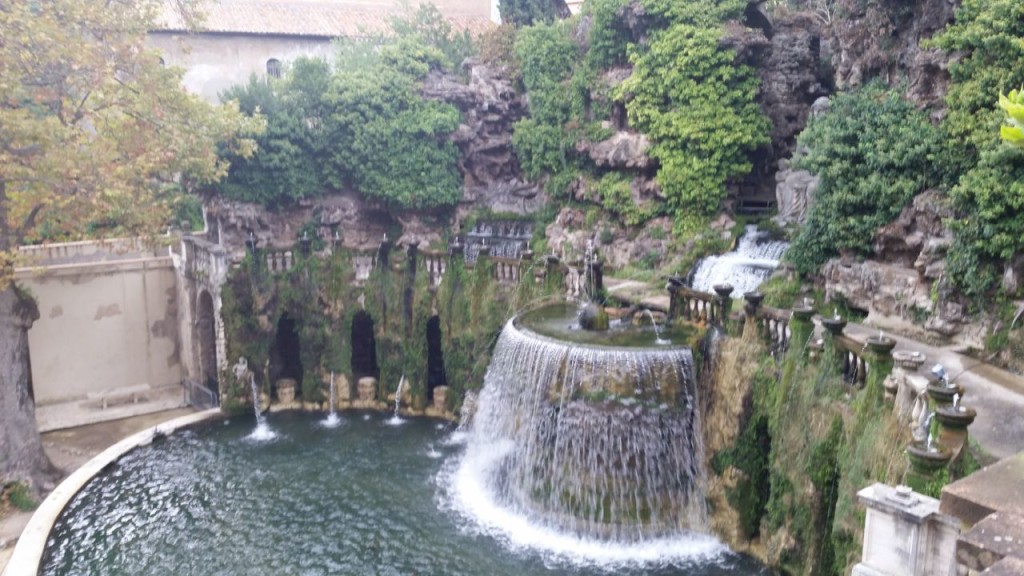 And THEN!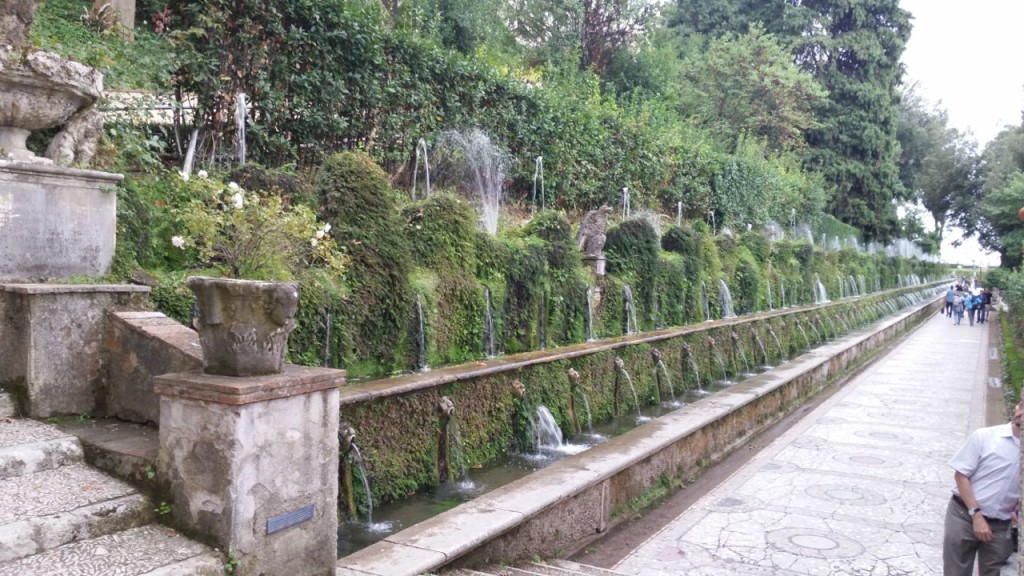 So many fountains.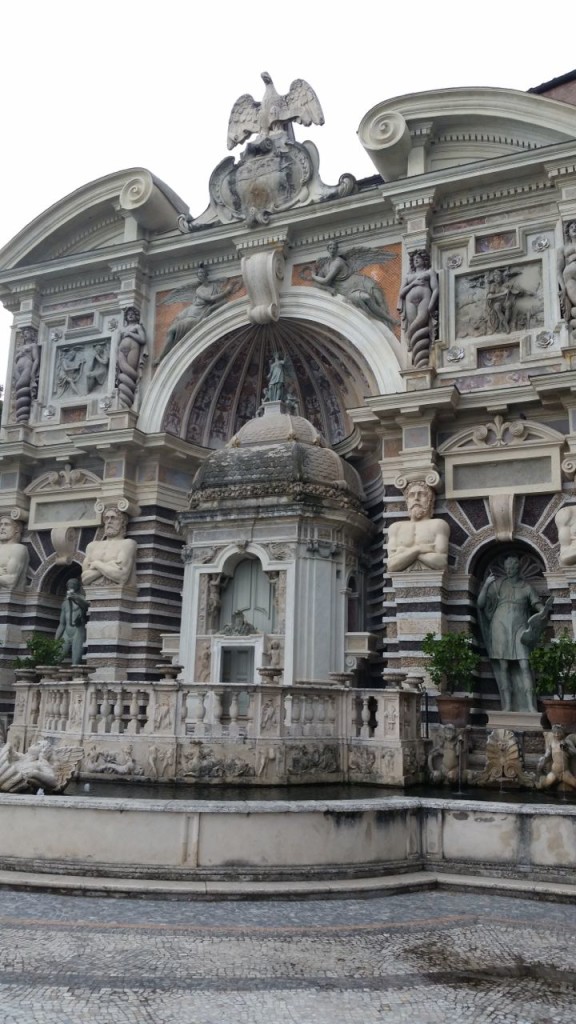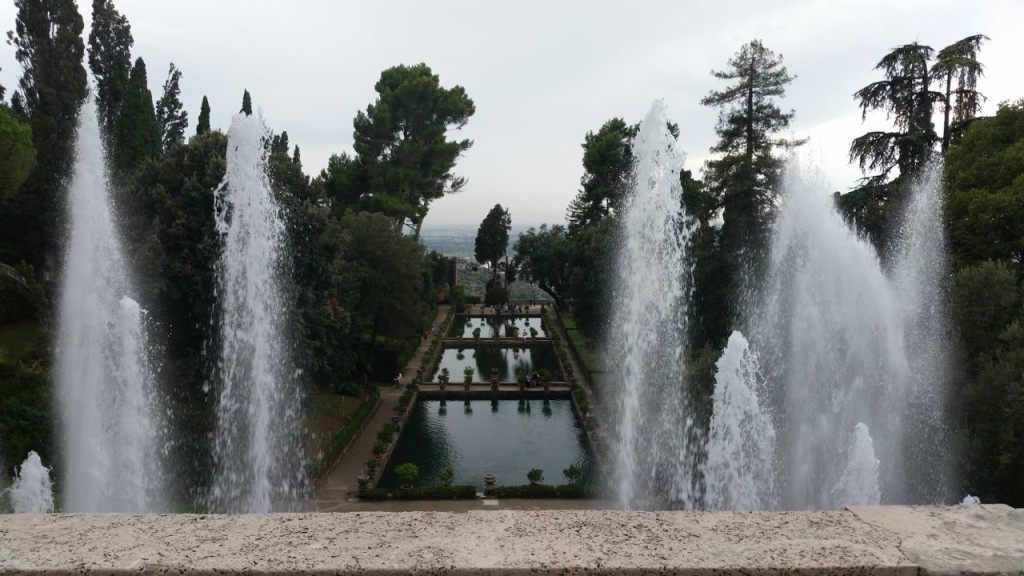 There are fountains all over the place, and here is the thing, they are all naturally powered by aquifers beneath the estate. The sheer force of the water naturally does this!
Pictures don't do it justice. These fountains are HUGE.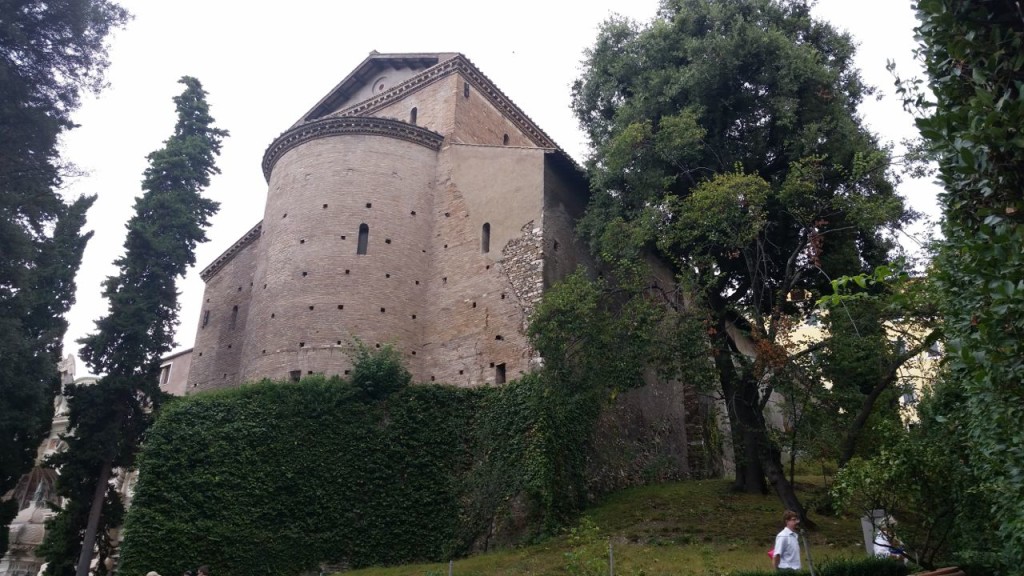 It is much more impressive from the back.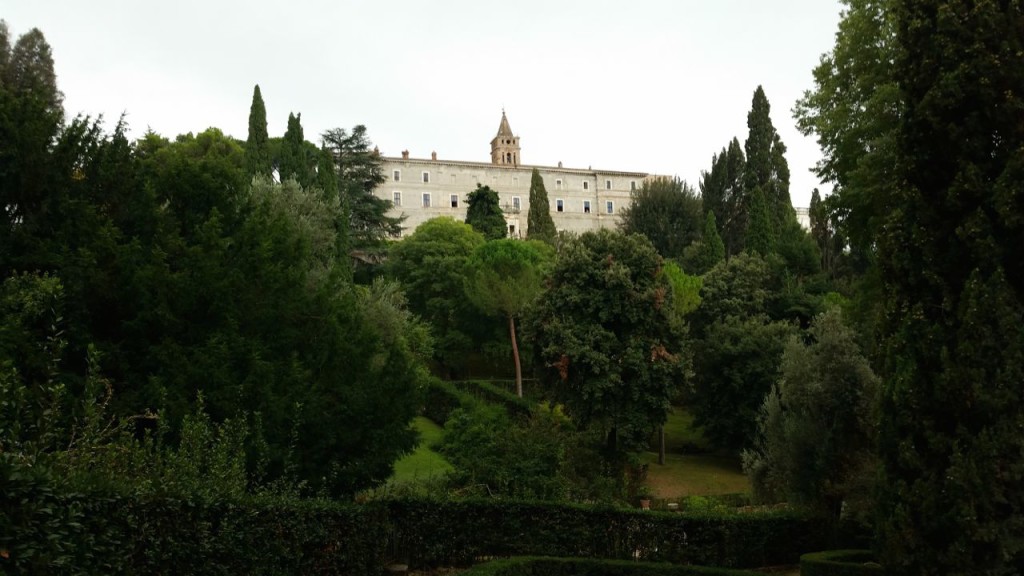 After the disappointment of a failed bid for the papacy, Cardinal Ippolito Il d'Este, brought back to life here the splendor of the courts of Ferrara, Rome and Fontainebleau and revived the magnificence of Villa Adriana. Governor of Tivoli from 1550, he immediately nurtured the idea of realizing a garden in the hanging cliffs of the "Valle gaudente"
It was his way of giving the finger to the church and those who didn't elect him pope.
He started hosting parties and trying to draw the social scene out of Rome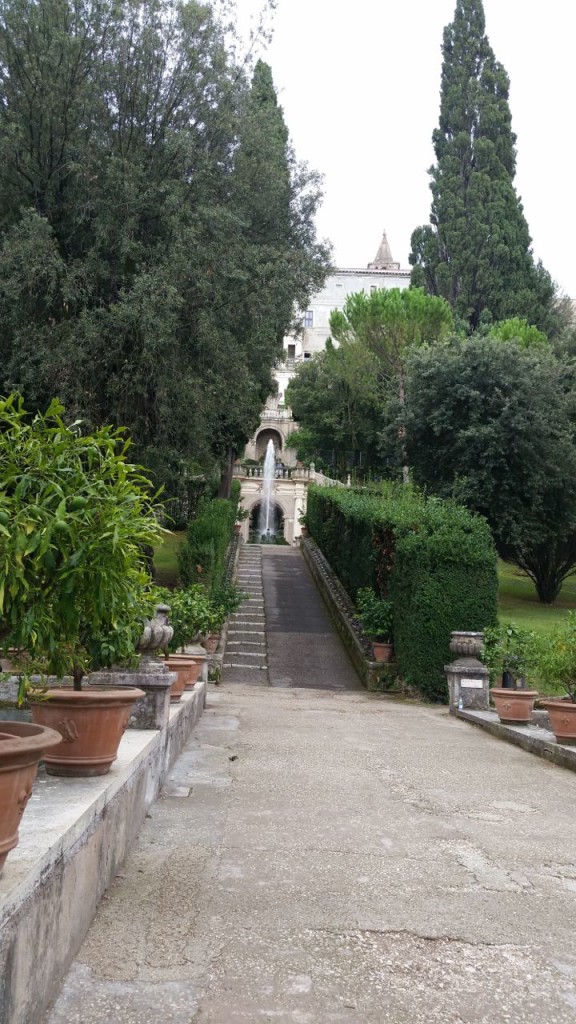 I can imagine pople would be excited to come to such a magnificent estate.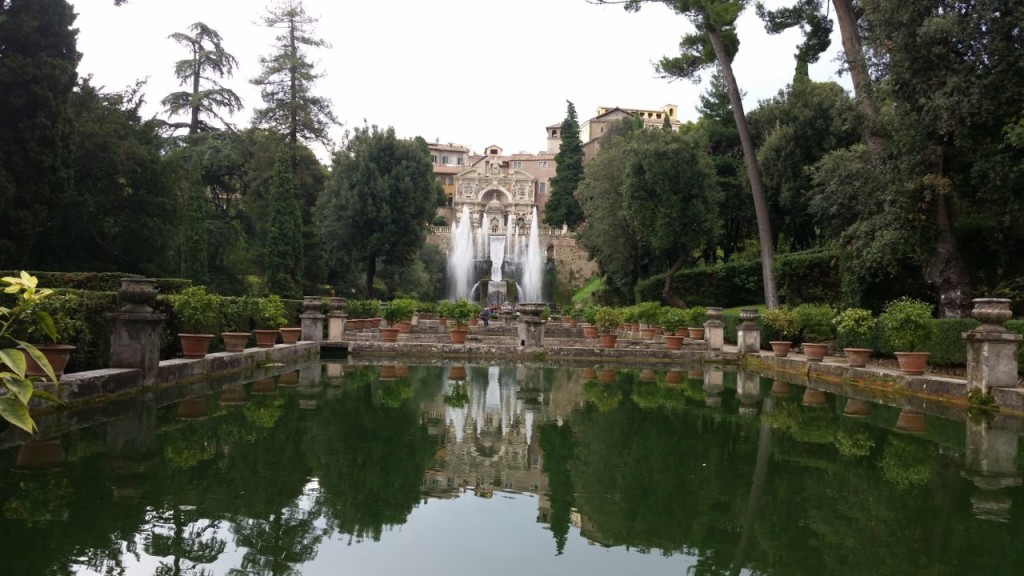 I couldn't get up high enough to take a good picture, but there are several of these long pools running down this corridor.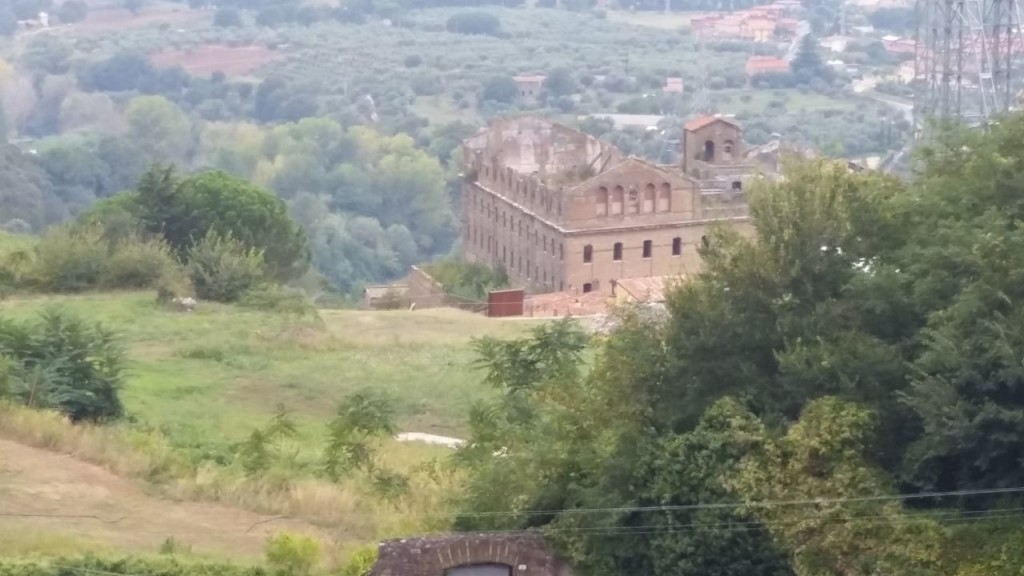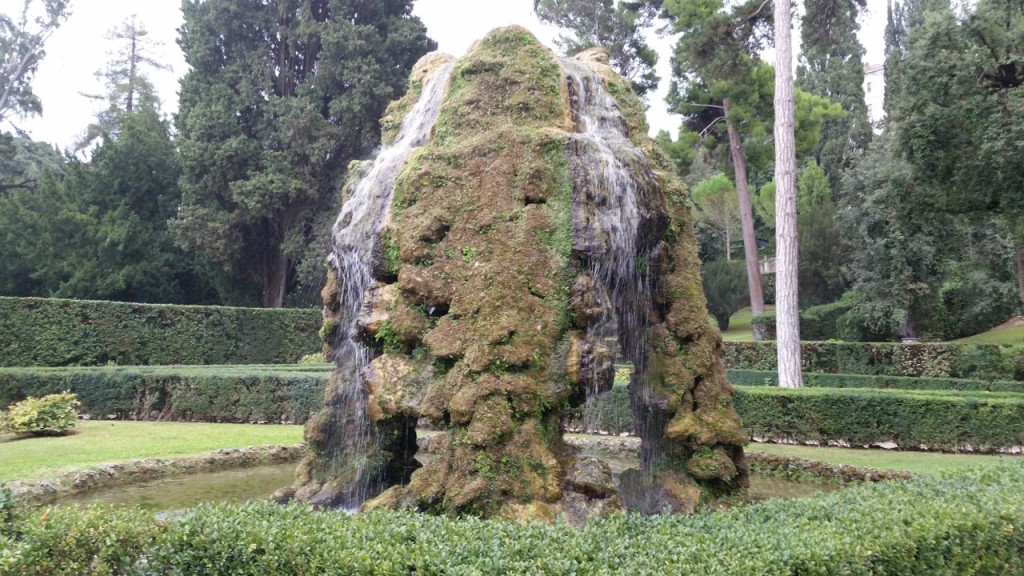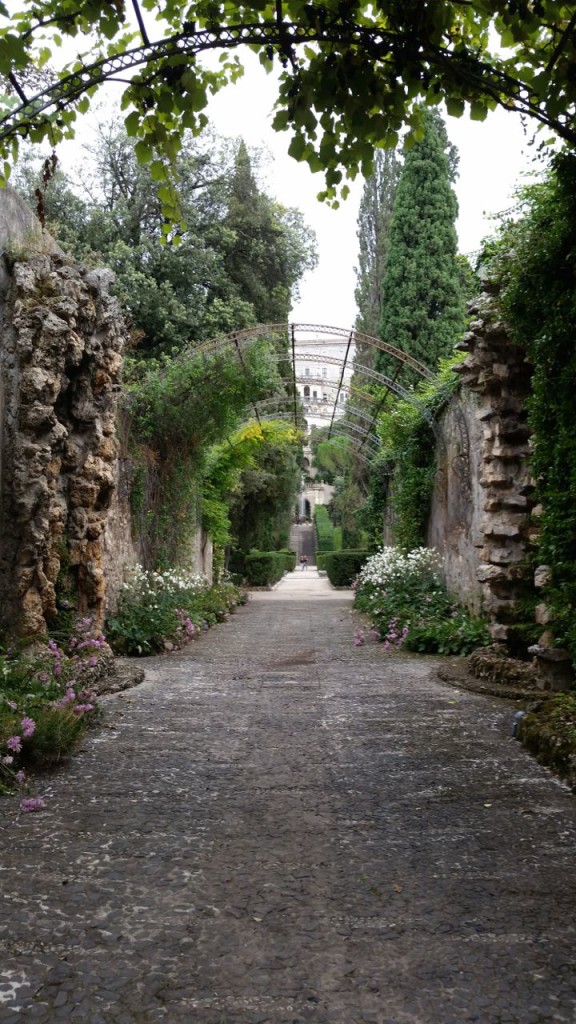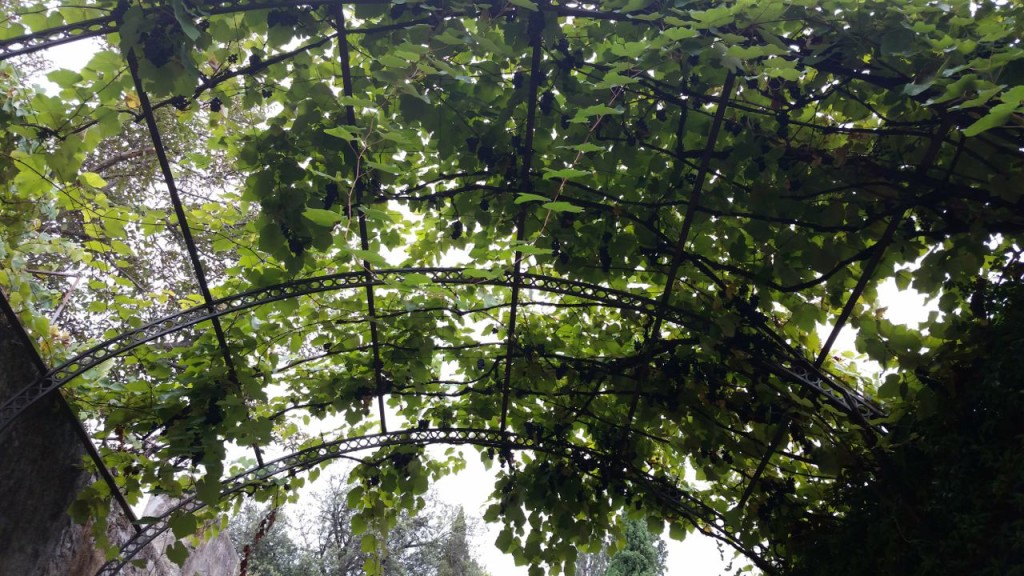 I took so many more pictures, but I won't post them all. This is definitely worth the visit.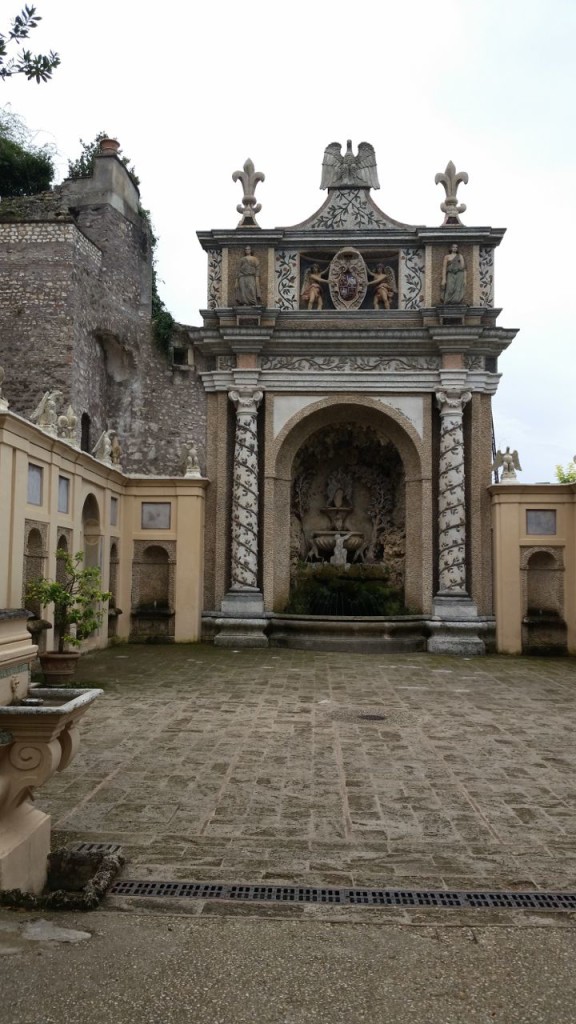 The whole place reminded me of the villa in The Count of Monte Cristo.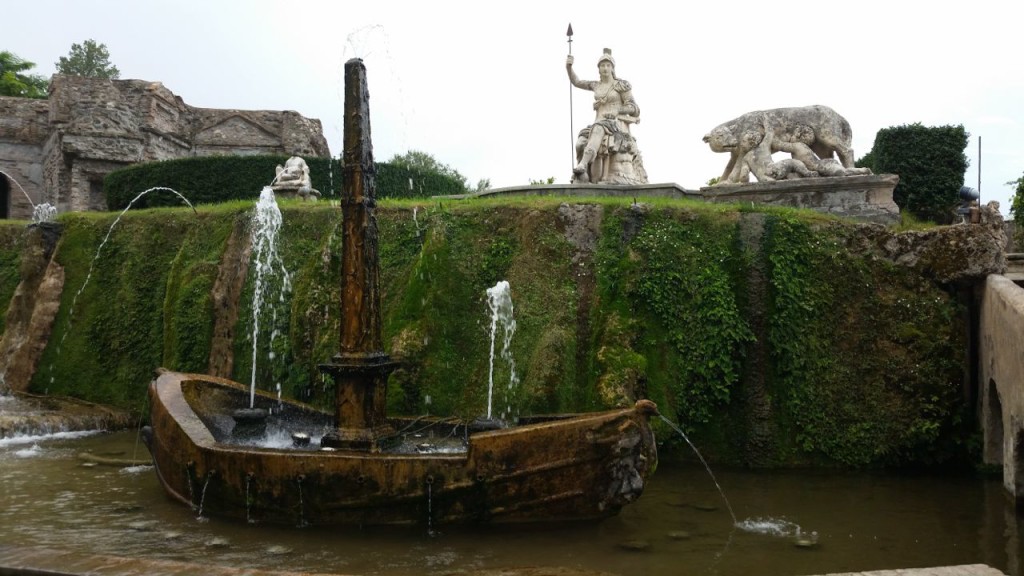 It took all morning to drive here, and we spent the rest of the afternoon here.
I thought it was so funny to see these nuns here sightseeing. I'm not sure why that amused me, but it did. They are real people interested in seeing beautiful things, too.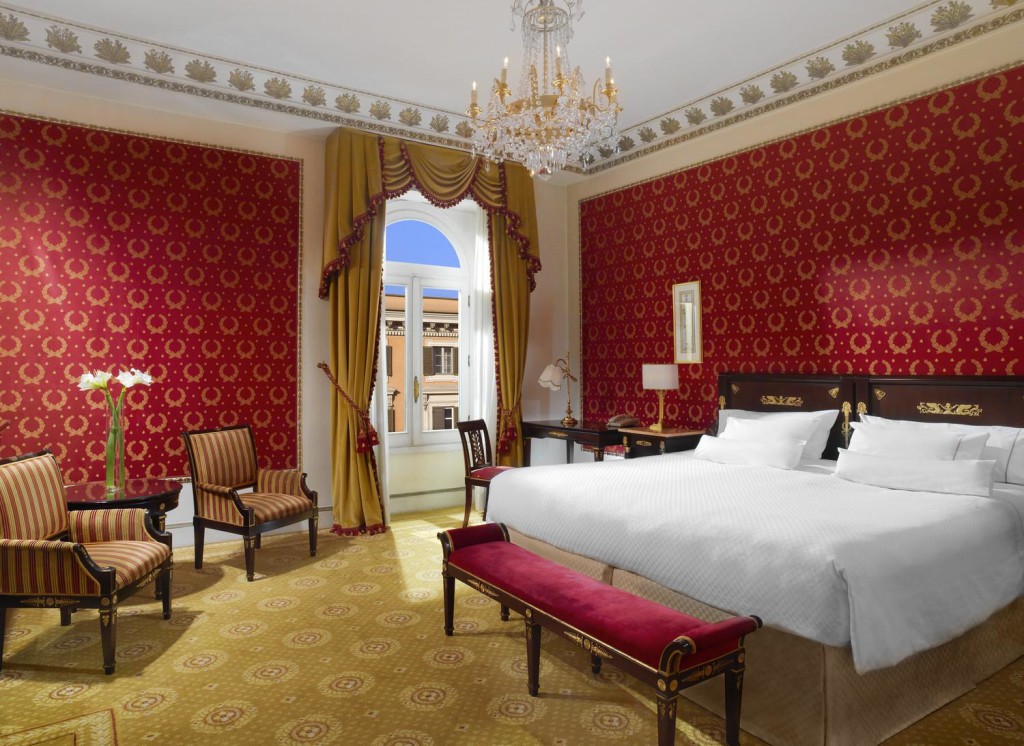 We stayed at the Westin Excelsior near the Spanish Steps.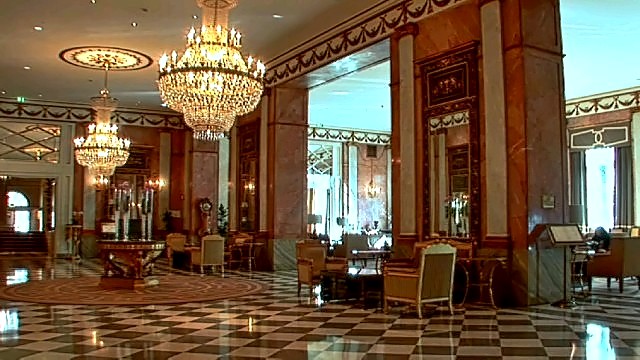 Another magnificent hotel. When we checked in there was some type of Malaysian reception going on.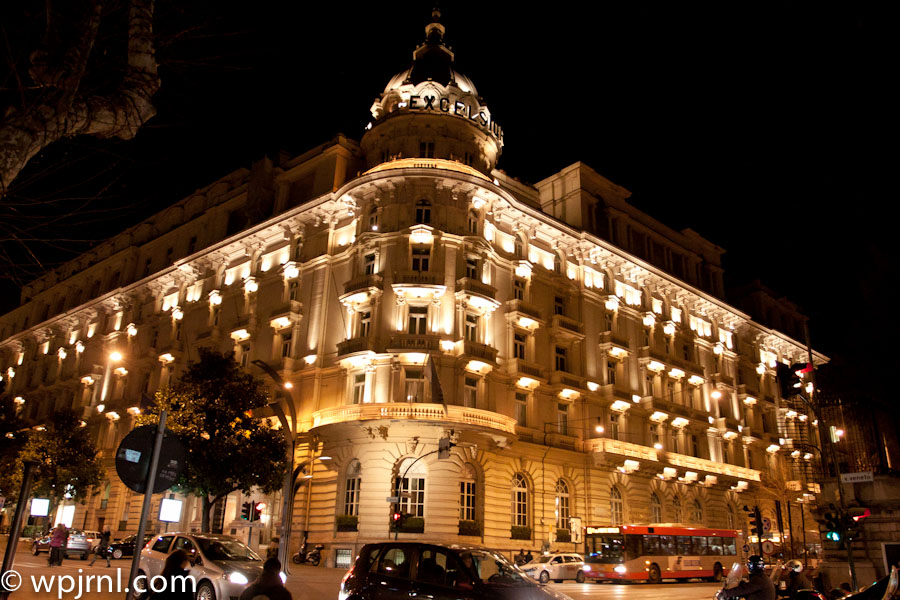 They recommended Lo Stil Novo for dinner, and it was fantastic. We had the most amazing carbonara.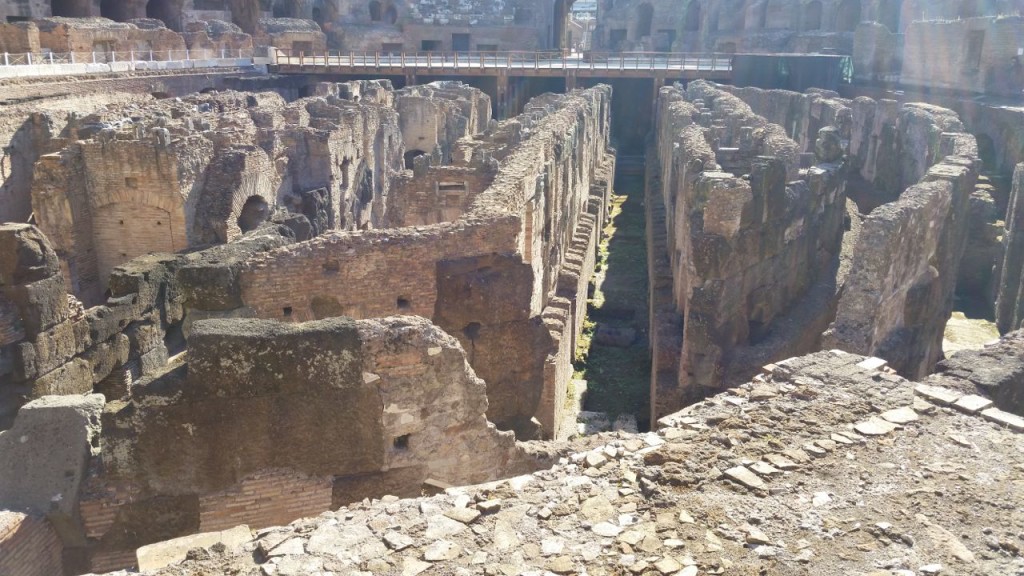 Early the next morning went to see the Colosseum.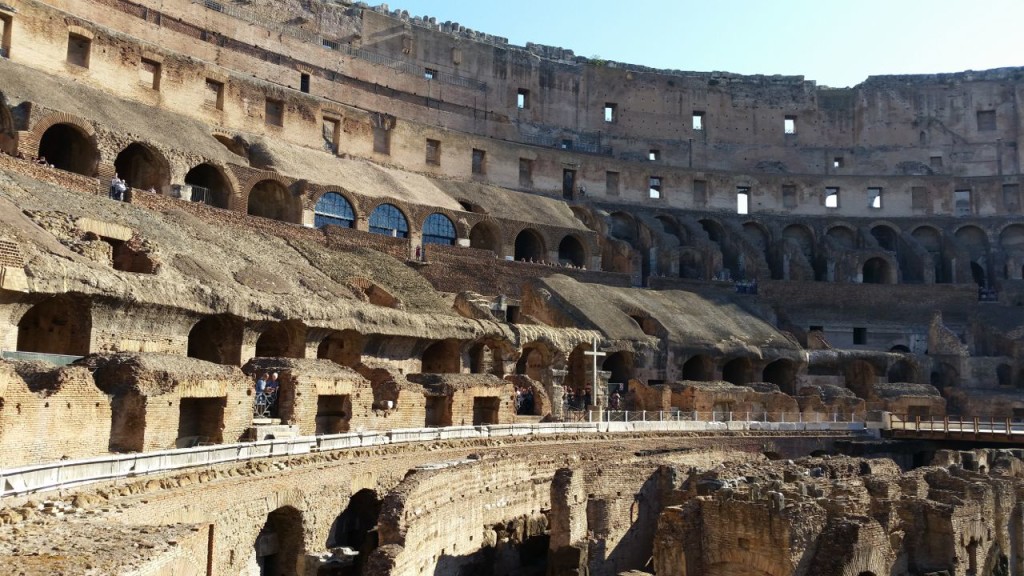 We joined one of the tour groups outside. It was ok. It was short. And really hard to hear her. She did have a really cool book to show what things used to look like, and they you lift the overlay page and see what it looks like now. We bought one like it in the gift shop for the kids. We also bought one about Pompeii because Caisen is obsessed with Pompeii. He has another book about it. It was similar to this one. It helped us as we toured and was really fun to show the kids when we got home.
There are tours that get to go down under the stage, but those have to be pre-booked. That would have been cool.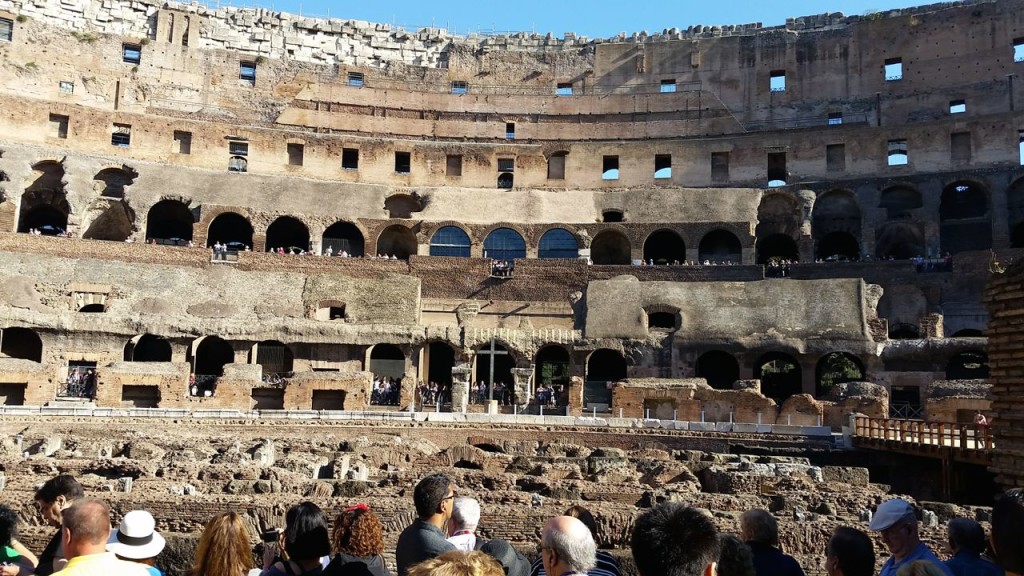 Imagine this place filled with blood-thirsty spectators excited to watch people fight each other to the death, or fight a ferocious animal.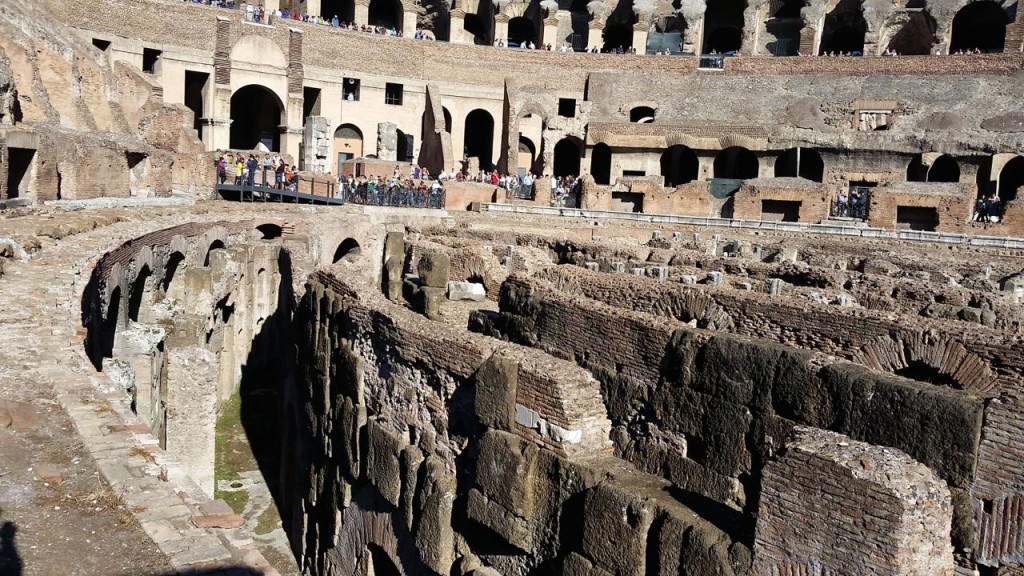 Even first thing in the morning it was jam packed with tourists.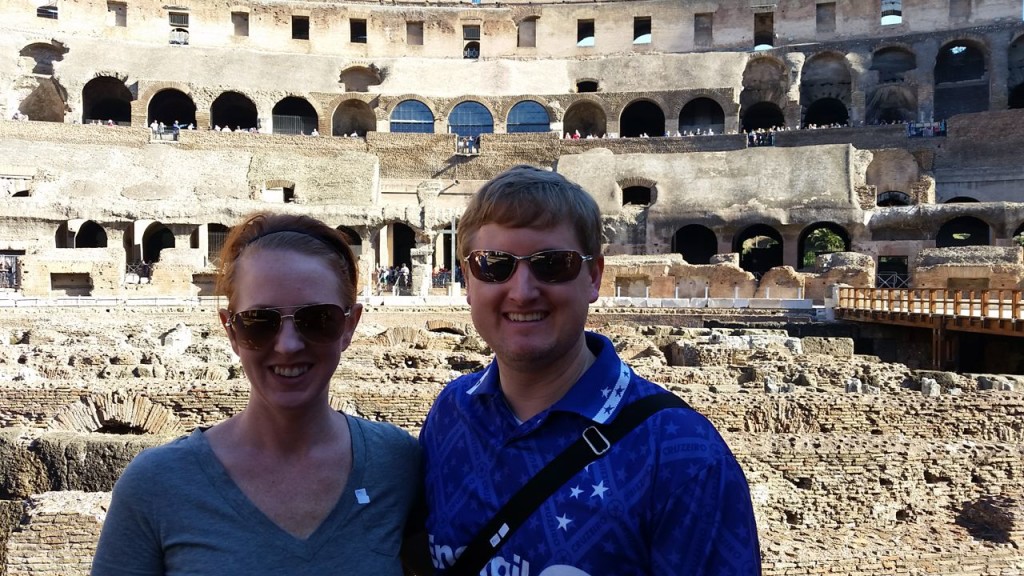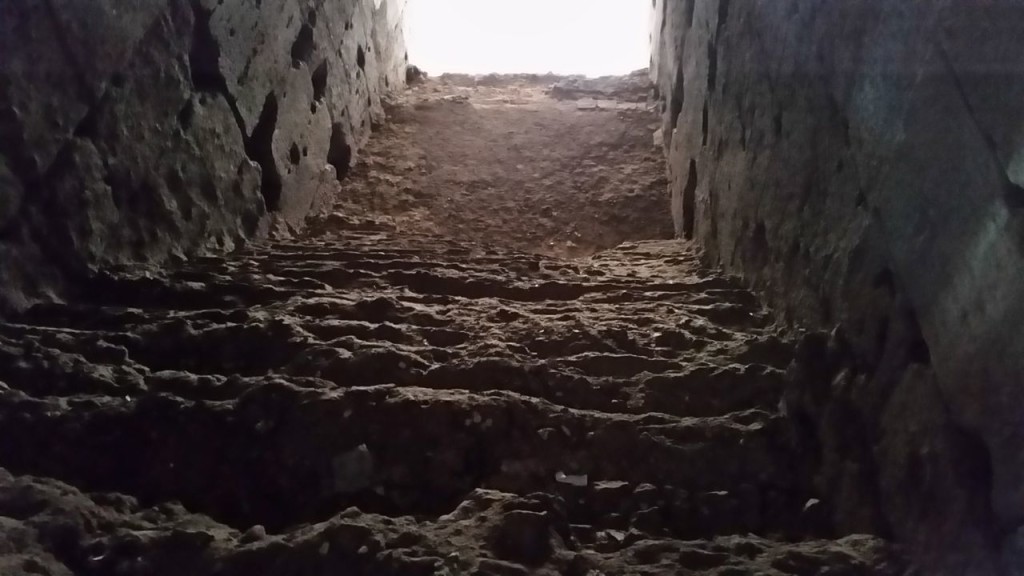 The stairs that led to their last breaths. Not an inviting scene.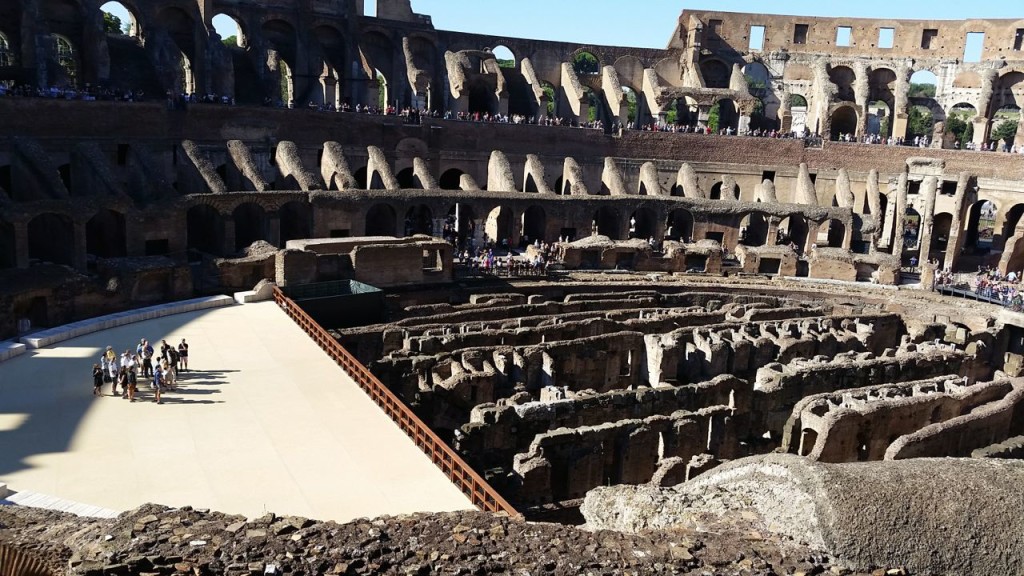 Those are the special people who booked in advance. By this point in the trip we were so tired we were not putting as much advanced thought into it.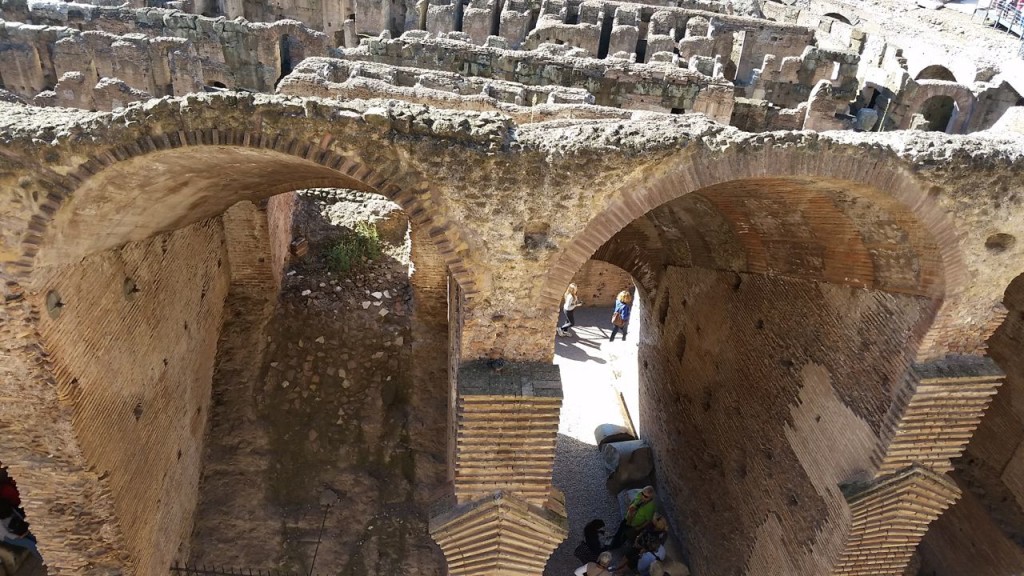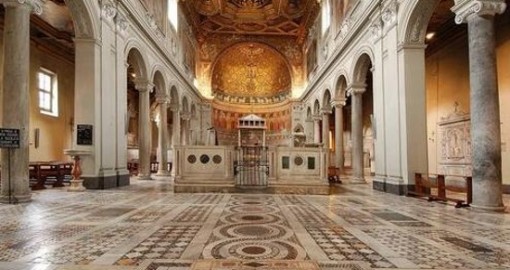 After that we went to to the Basilica of St. Clementine. The basilica itself is beautiful and different from the other duomos. It is worth seeing. You can see a virtual tour of it here.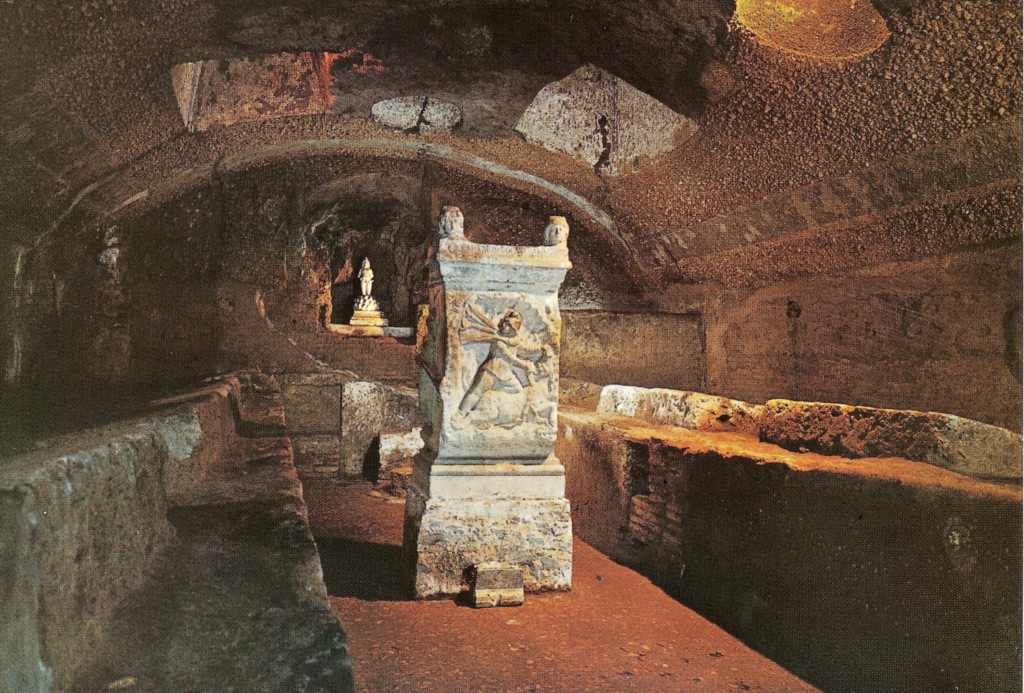 What makes it even cooler is it has a pagan temple underneath. It is below street level, and they are still excavating down there.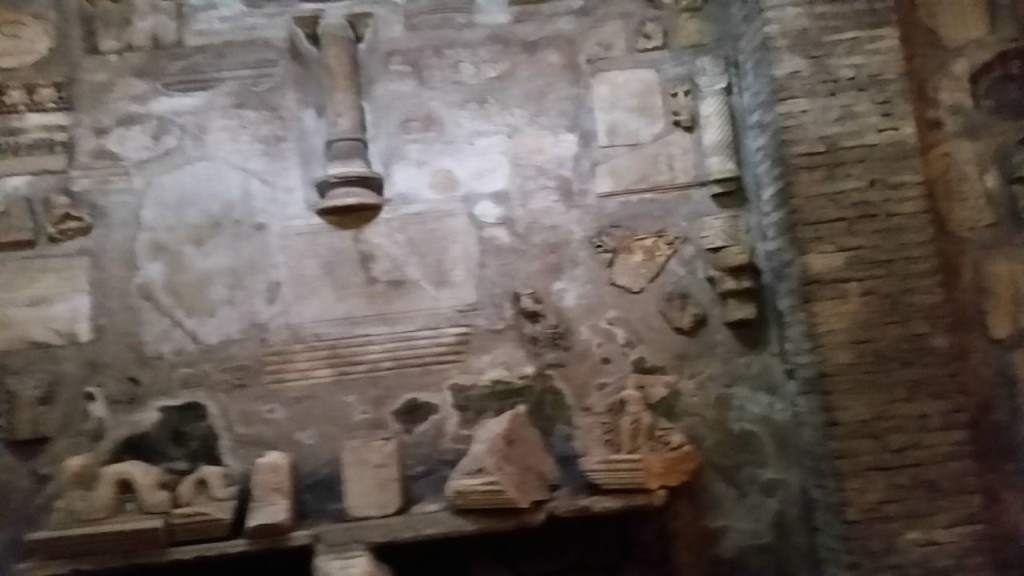 It is so dark it's hard to get a good picture.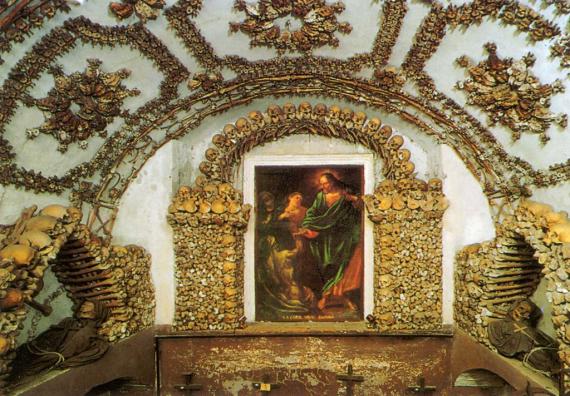 We also went to the Capuchin Crypt. It consists of several tiny chapels located beneath the church of Santa Maria della Conceaione dei Capuccin.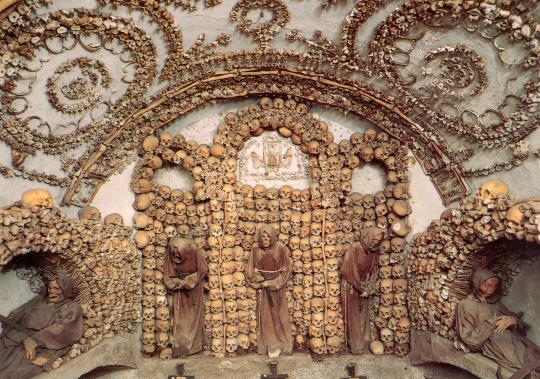 It contains the skeletal remains of 3,700 bodies Capuchin friars buried by their order. When the monks arrived at the church in 1631, they brought 300 cartloads of deceased friars. Fr. Michael of Bergamo oversaw the arrangement of the bones in the burial crypt.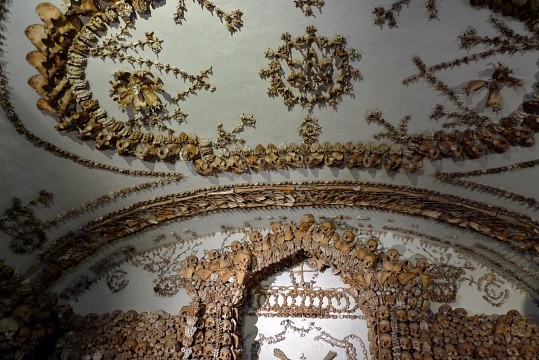 There are absolutely no pictures allowed. They are watching you on video and listening for camera clicks. There are no warnings, they will KICK. YOU. OUT. A lady got booted while we were in there. Also, no talking.
Described as "one of the most horrifying images in all of Christendom", large numbers of the bones are nailed to the walls in intricate patterns, many are piled high, while others hang from the ceiling as light fixtures. There is a chandelier made of jaw bones. It is so macabre.
After those two visits, we were glad to get out in the sun at Palatine Hill and the Forum.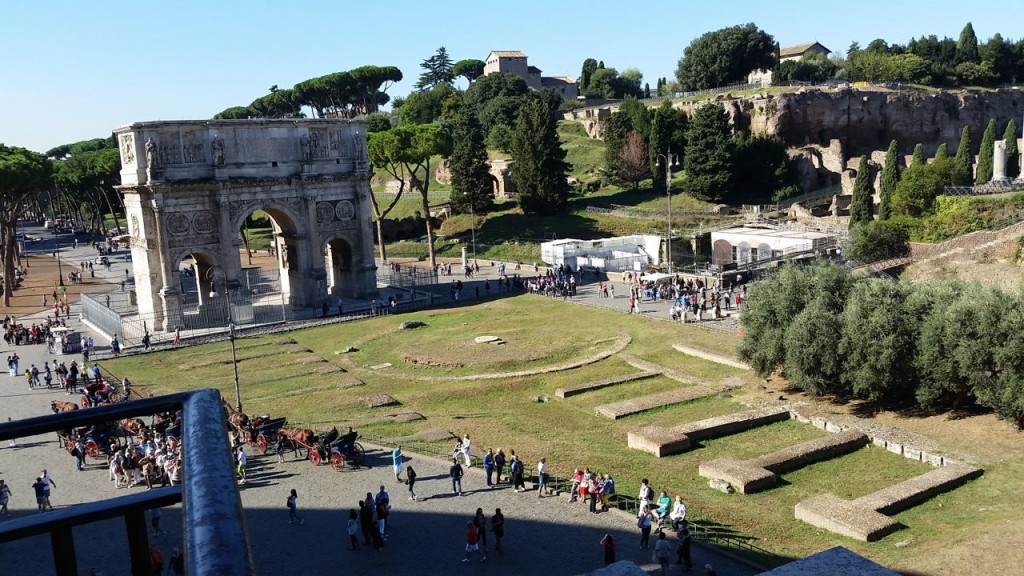 The Arch of Constantine. situated between the Colosseum and the Palatine Hill. It was erected by the Roman Senate to commemorate Constantine I's victory over Maxentius at the Battle of Milvian Bridge on October 28, 312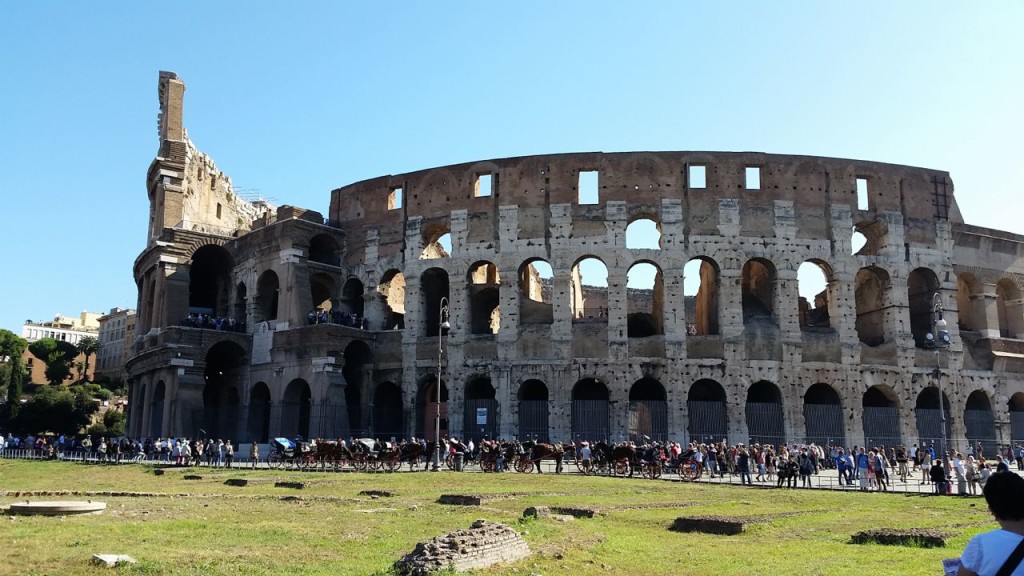 The Colosseum from the outside.
The Arch of Titus. It was constructed in c. 82 AD by the Roman Emperor Domitian shortly after the death of his older brother Titus to commemorate Titus' victories, including the Seige of Jerusalem in 70 AD.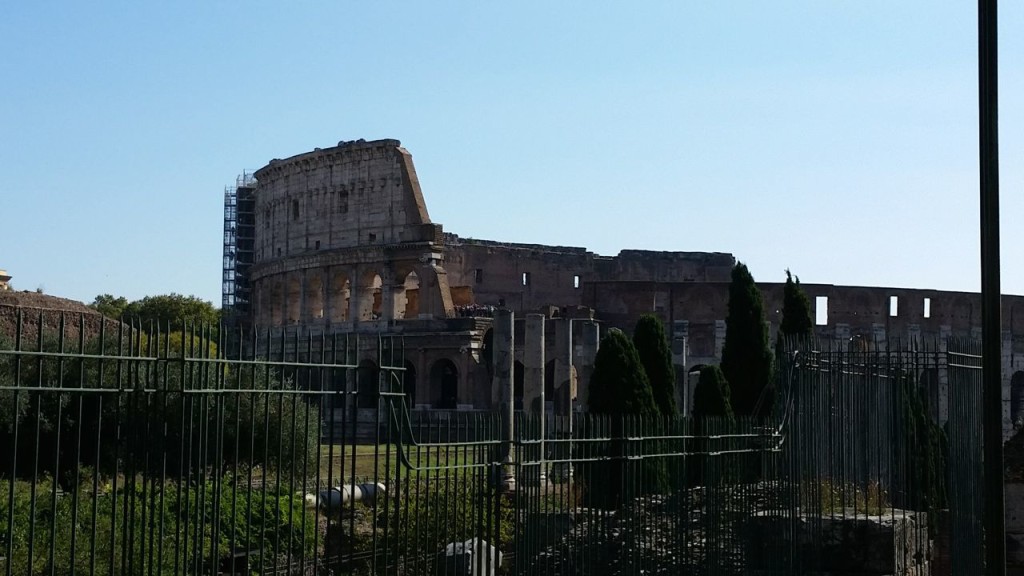 The other side of the colosseum.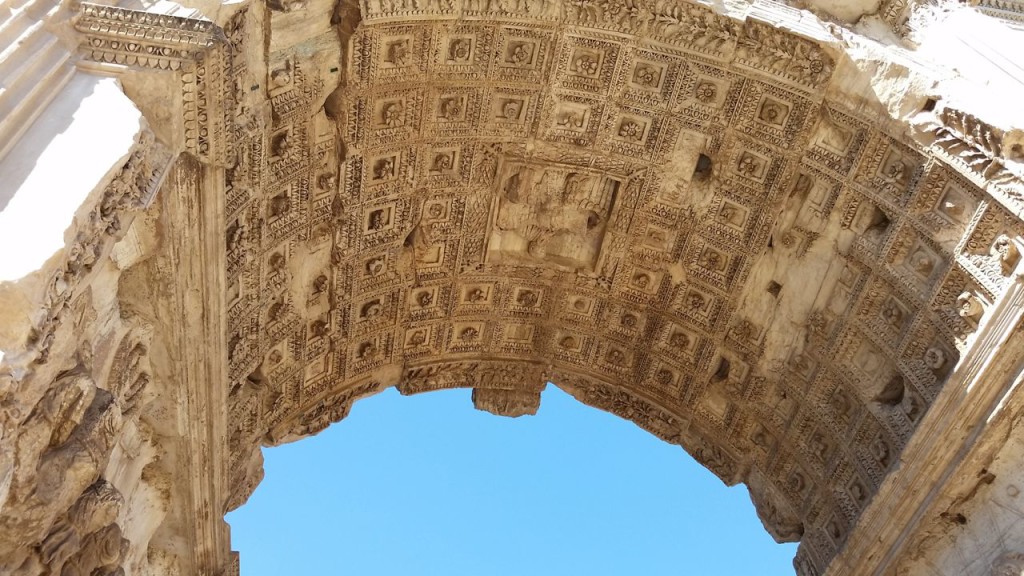 The arches are carved on every single side.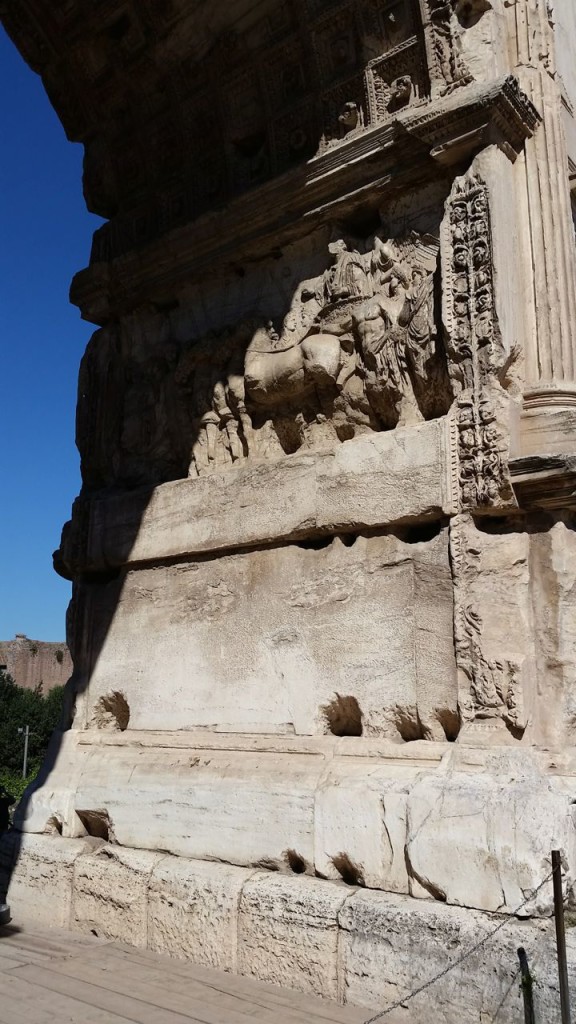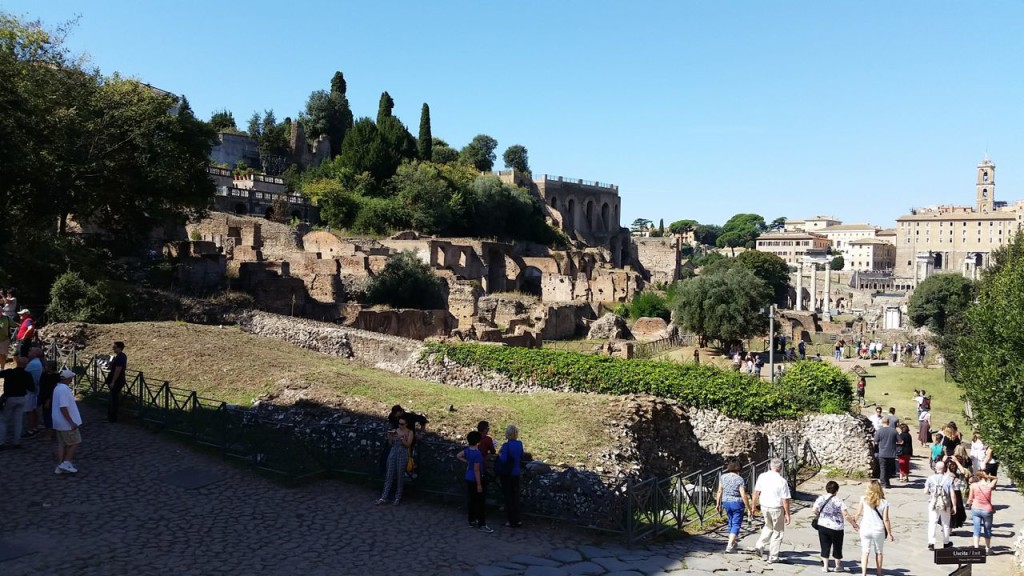 Everything runs together in one big area.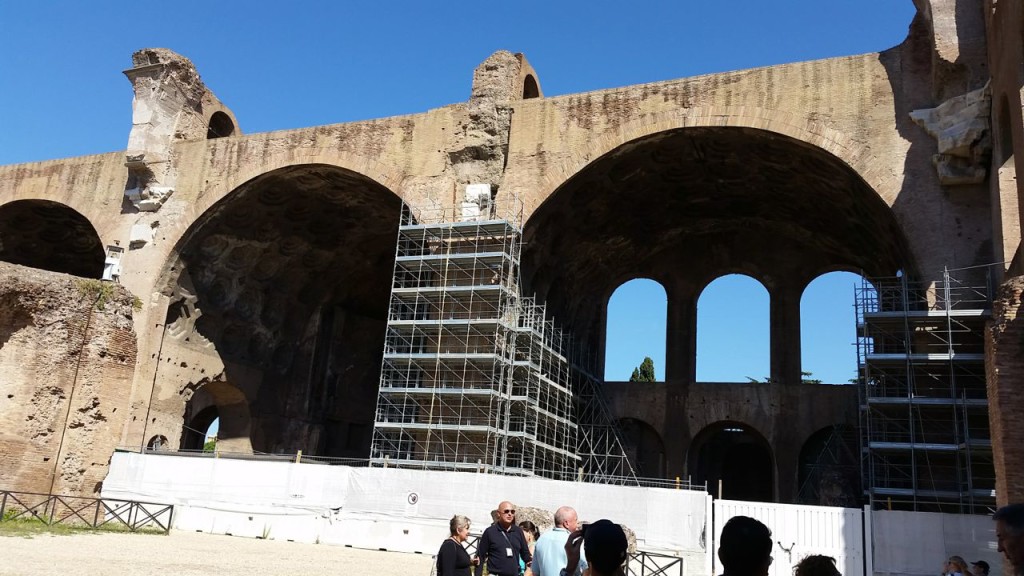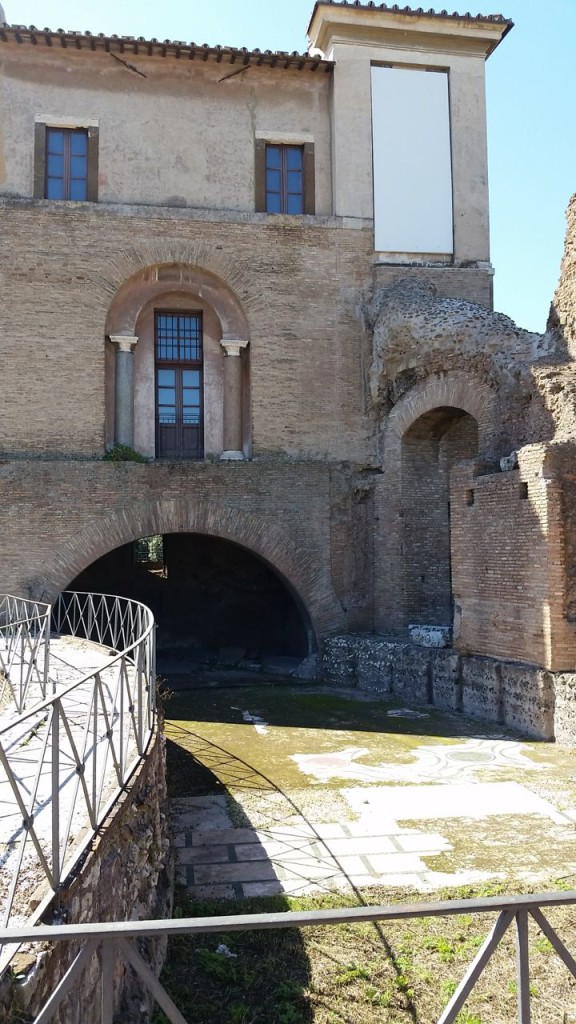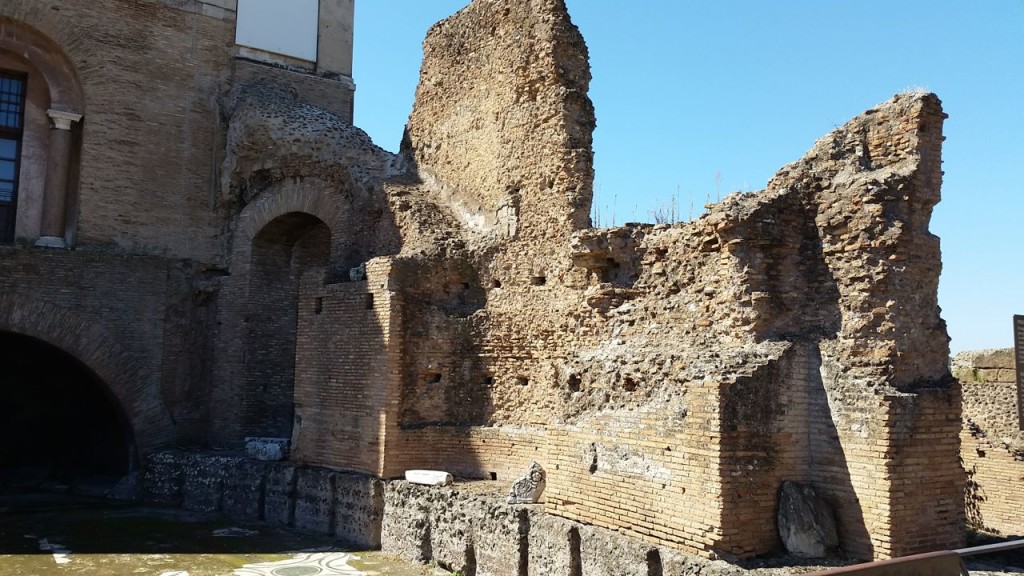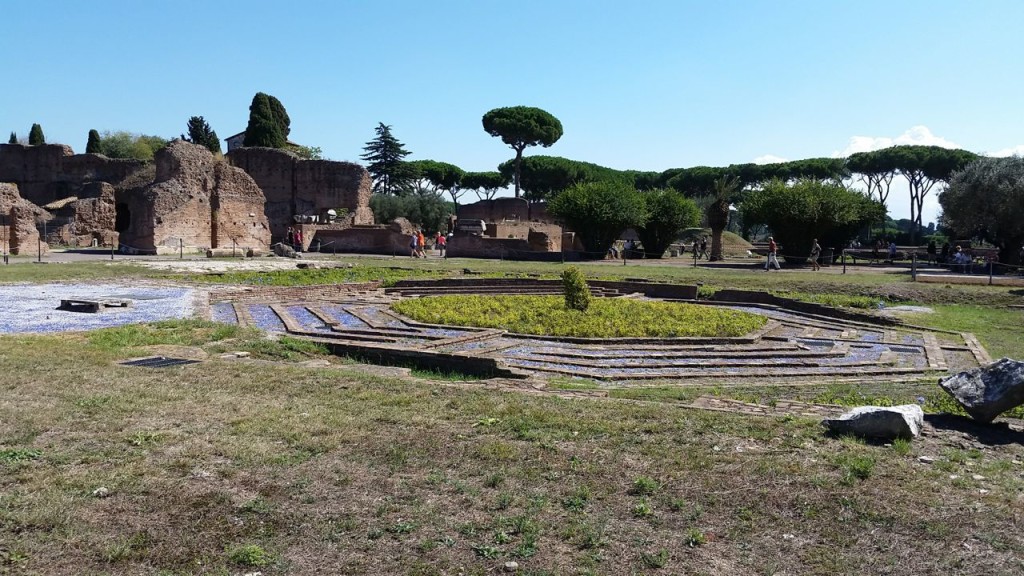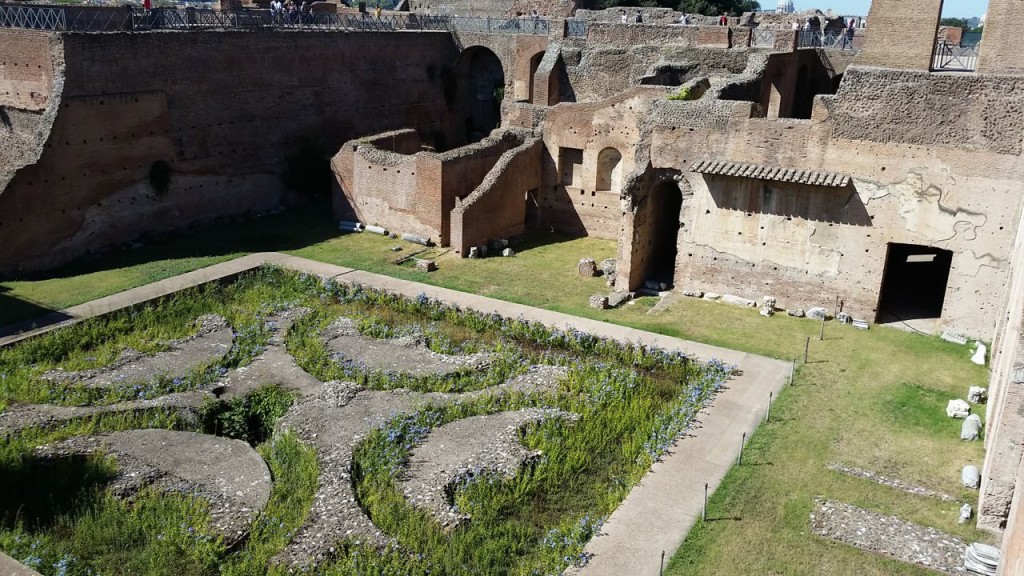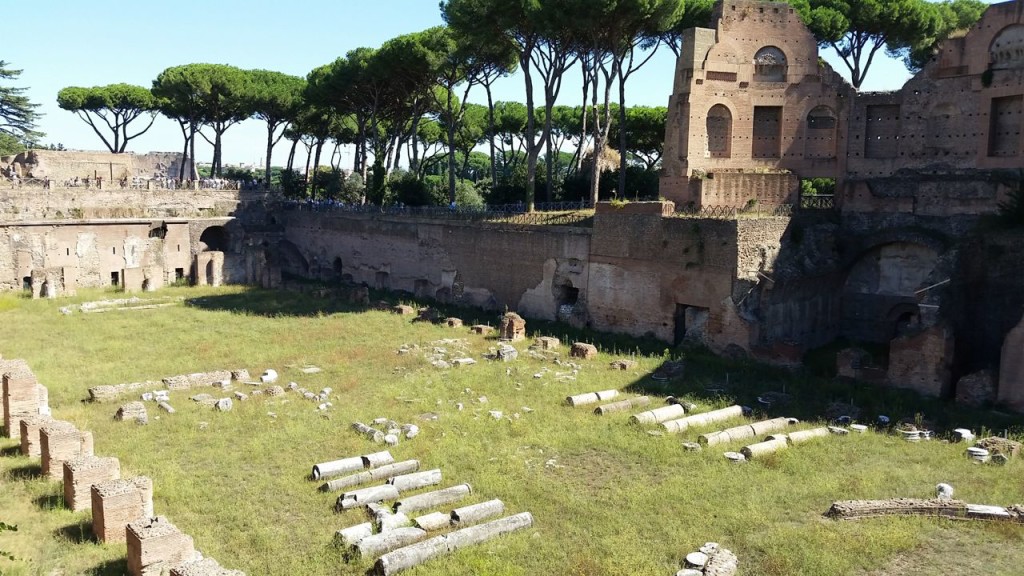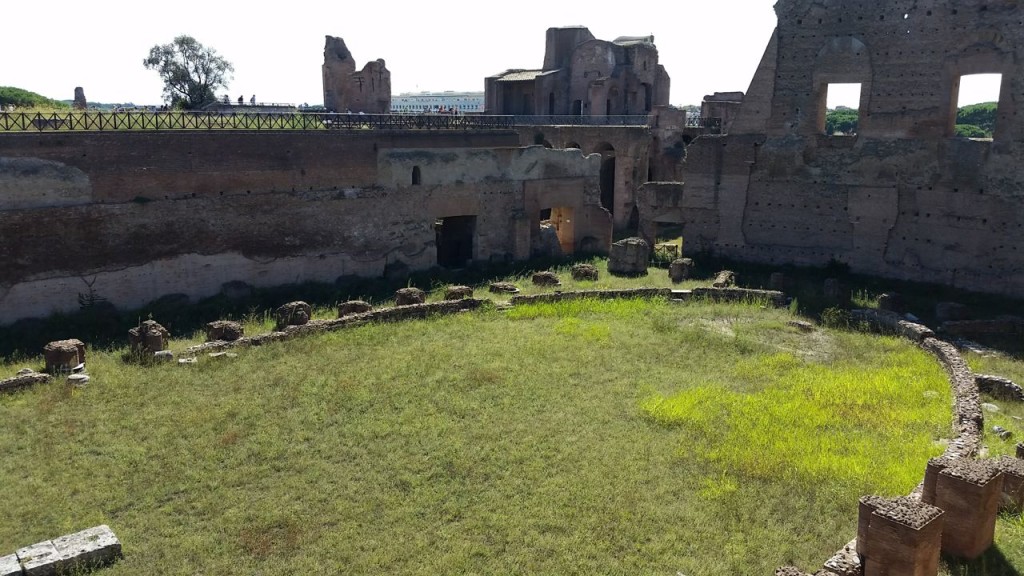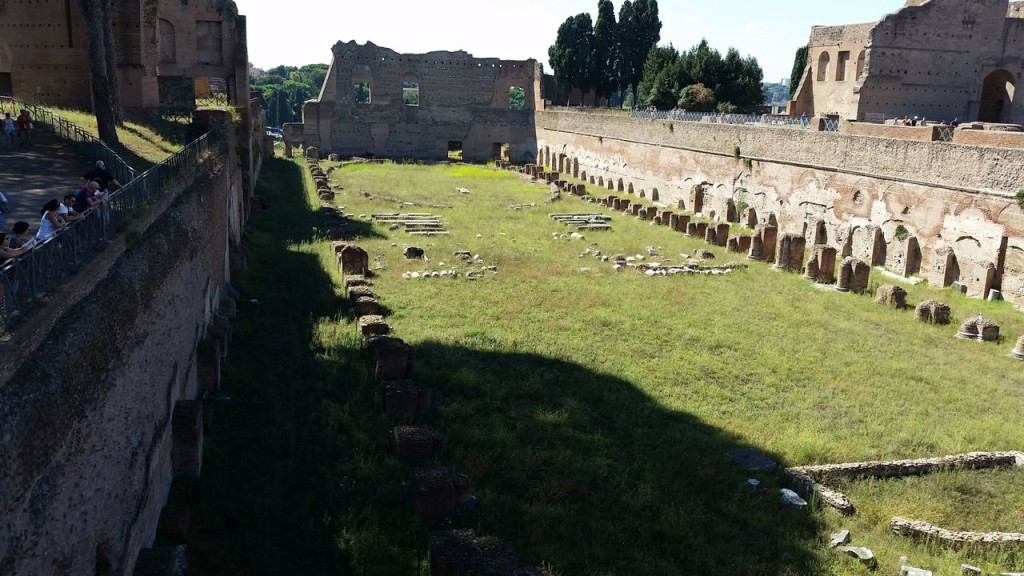 This is the Palatine Stadium at the Flavian Palace. It was actually a luxurious garden meant for strolling on foot or in a carriage.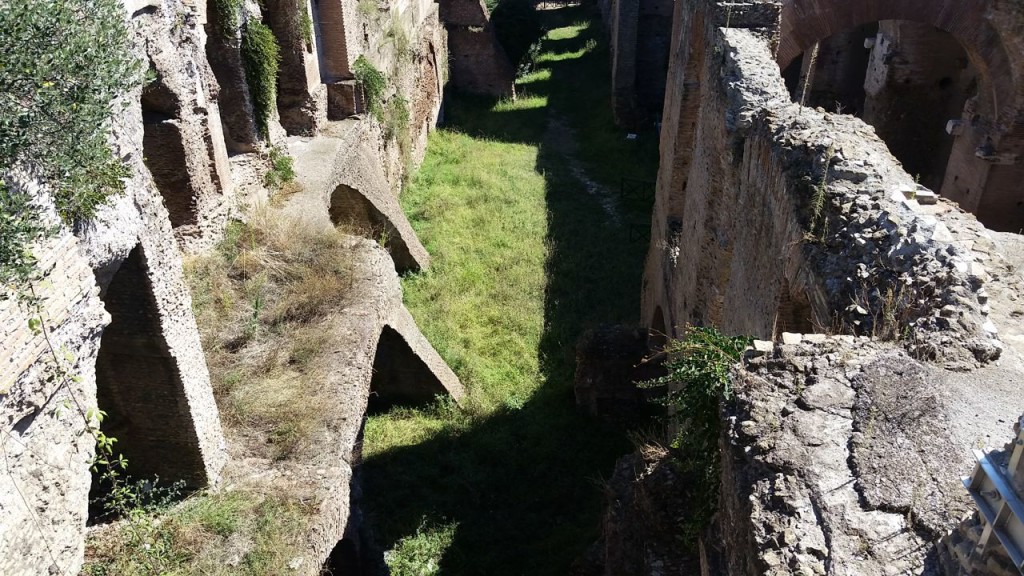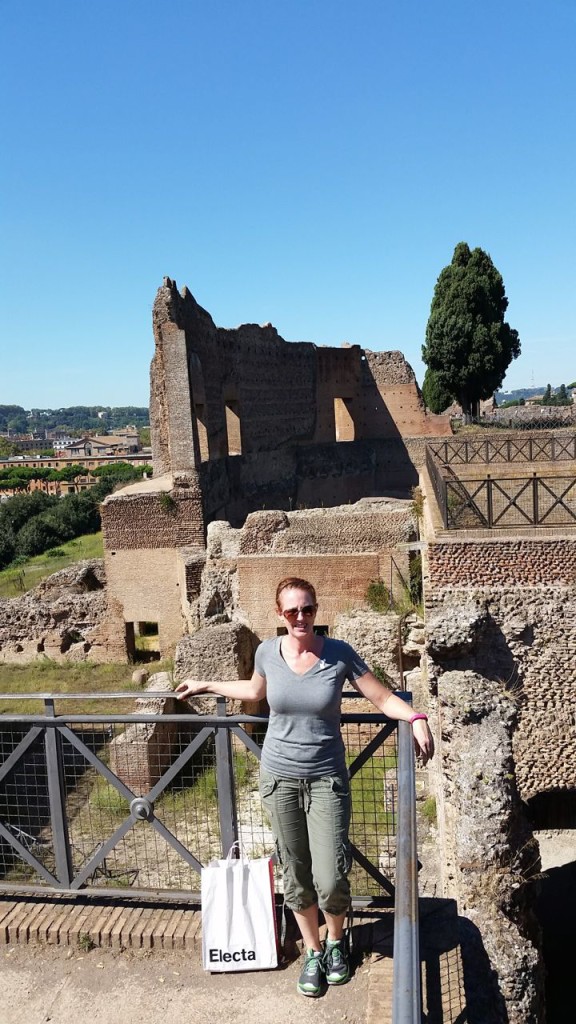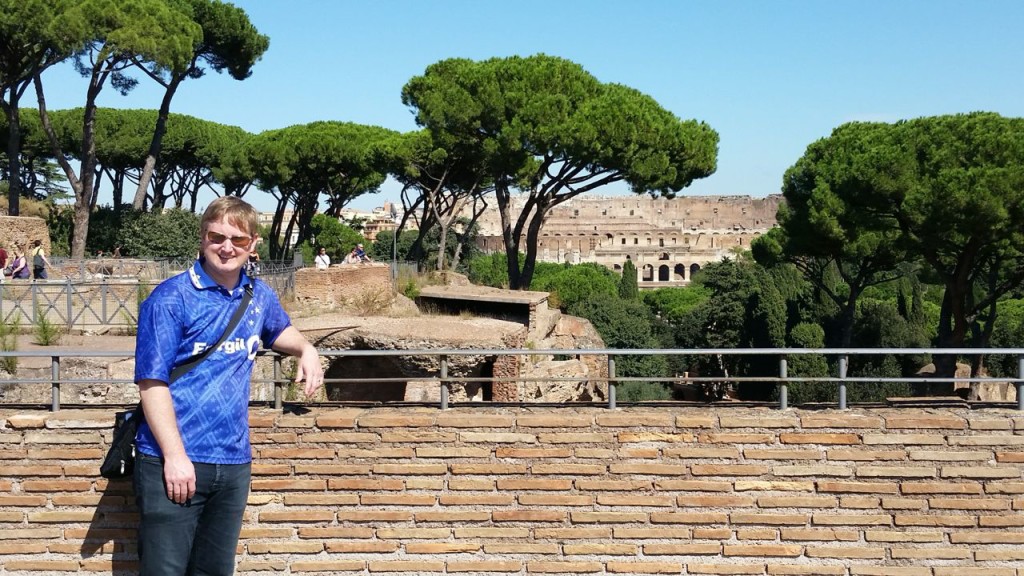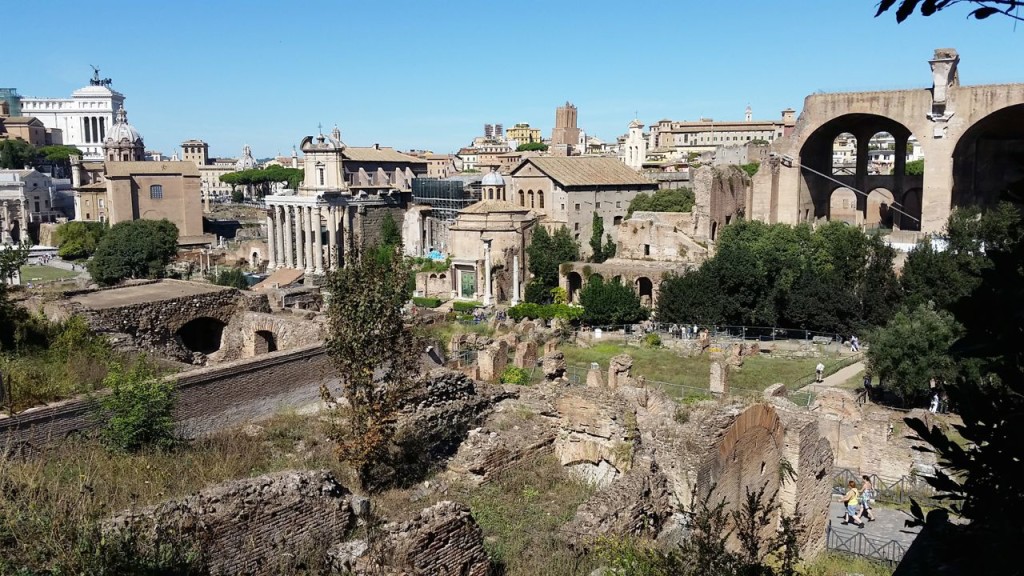 Here you can see how large the whole complex in, right in the middle of a huge urban area.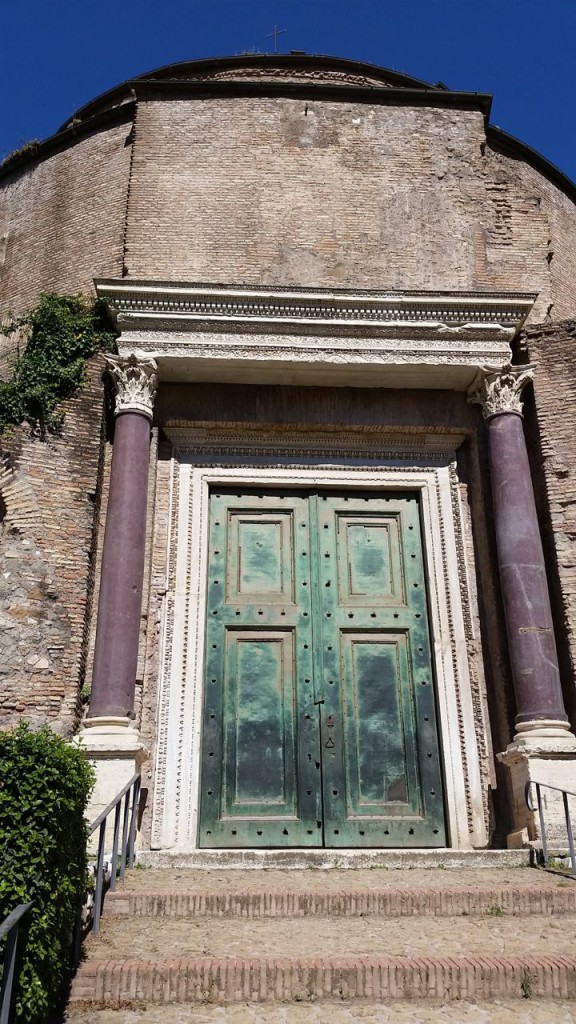 The Roman Forum is a rectangular plaza surrounded by the ruins of several important ancient government buildings at the center of Rome. It was originally a marketplace.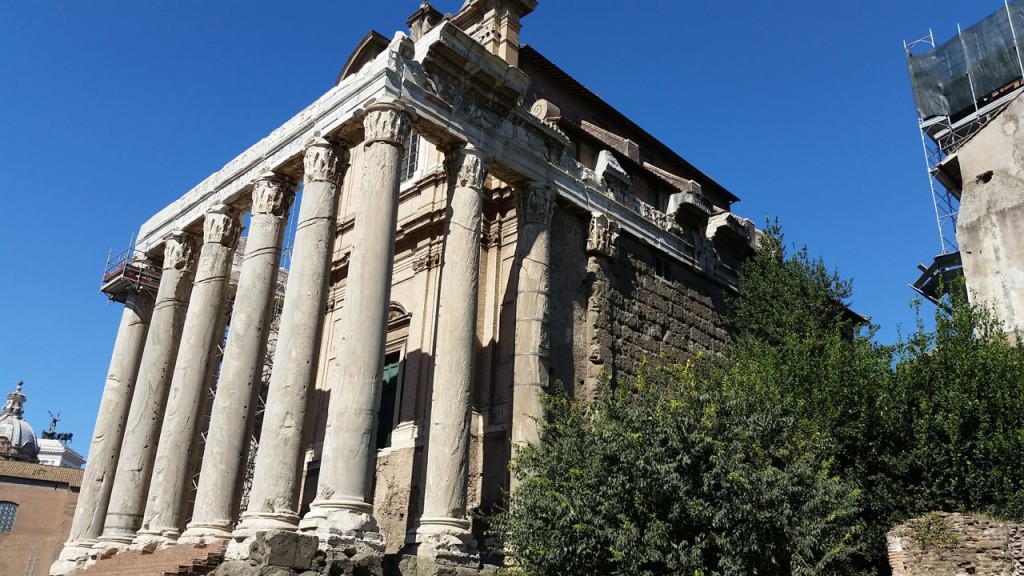 The Temple of the Vestal Virgins. To be chosen, a girl had to be free of physical and mental defects, have two living parents and be a daughter of a free-born resident of Rome. From at least the mid-Republican era, the pontifex maximus chose Vestals between their sixth and tenth year by lot from a group of twenty high-born candidates at a gathering of their families and other Roman citizens. She served for 30 years, and received a salary. She was also allowed to own property and vote, which other women were not allowed. They were highly revered.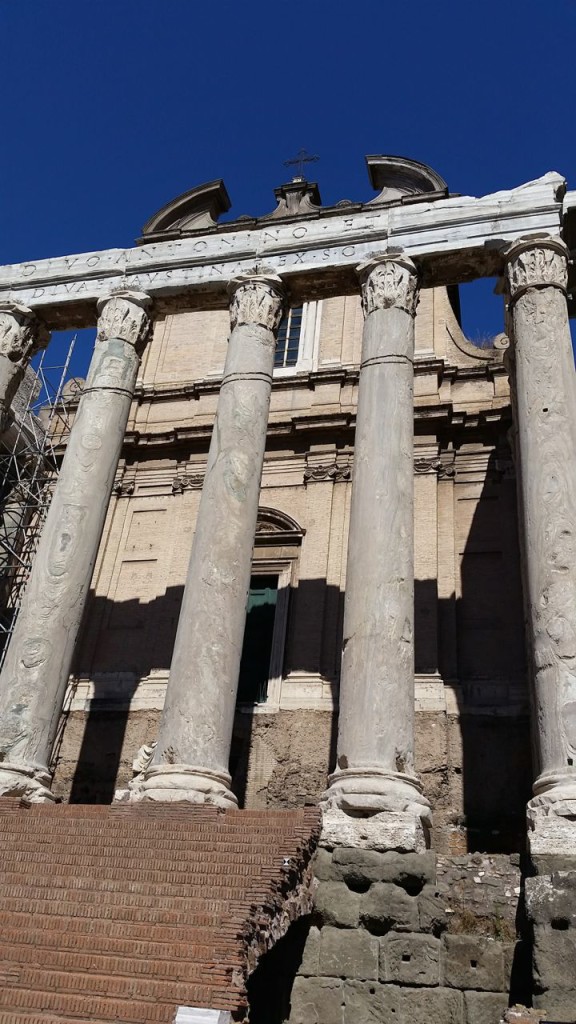 Rome's earliest shrines and temples were located on the southeastern edge. These included the ancient former royal residence, the Regia (8th century BC), and the Temple of Vesta (7th century BC), as well as the surrounding Complex of the Vestal Virgins.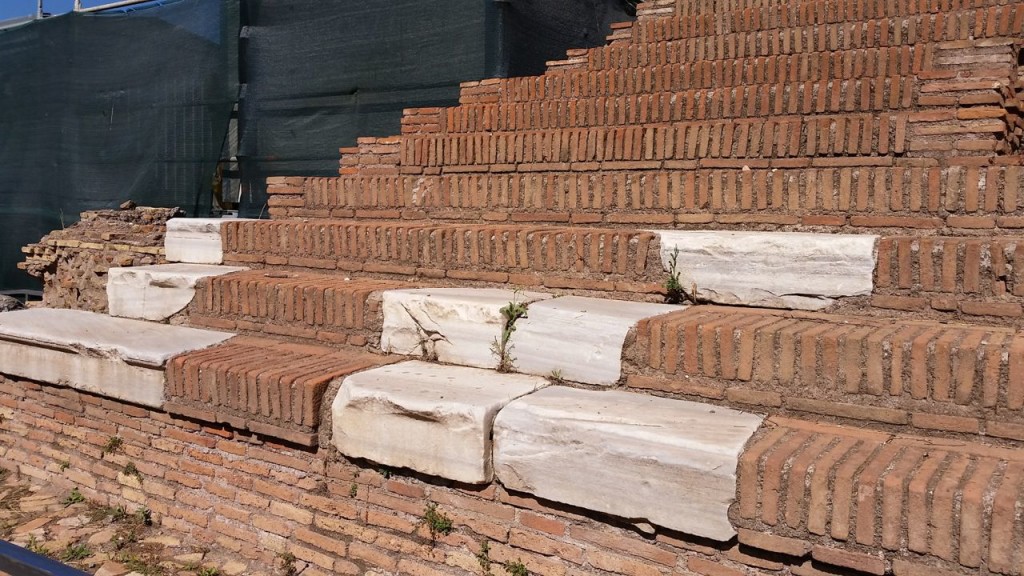 The Altare della Patria (Altar of the Fatherland) also known as the Monumento Nazionale a Vittorio Emanuele II (National Monument to Victor Emmanuel II) or "Il Vittoriano" is a monument built in honor of Victor Emmanuel, the first king of a unified Italy.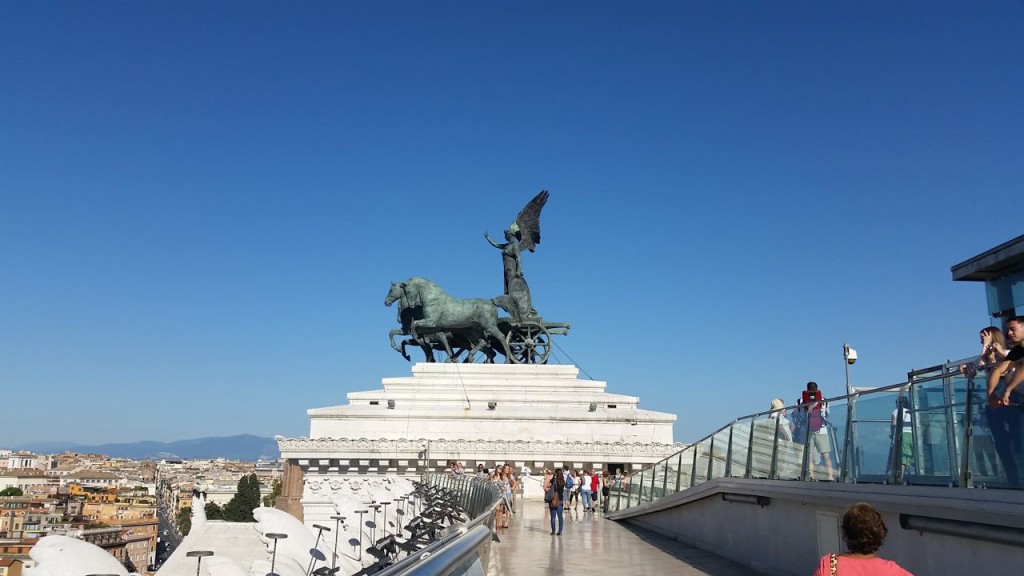 The view from the top is glorious.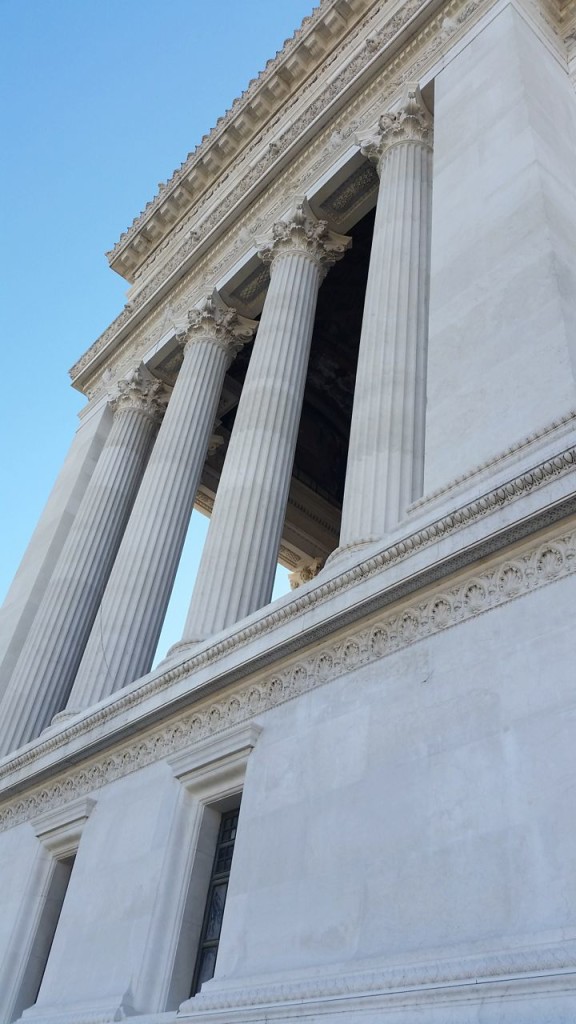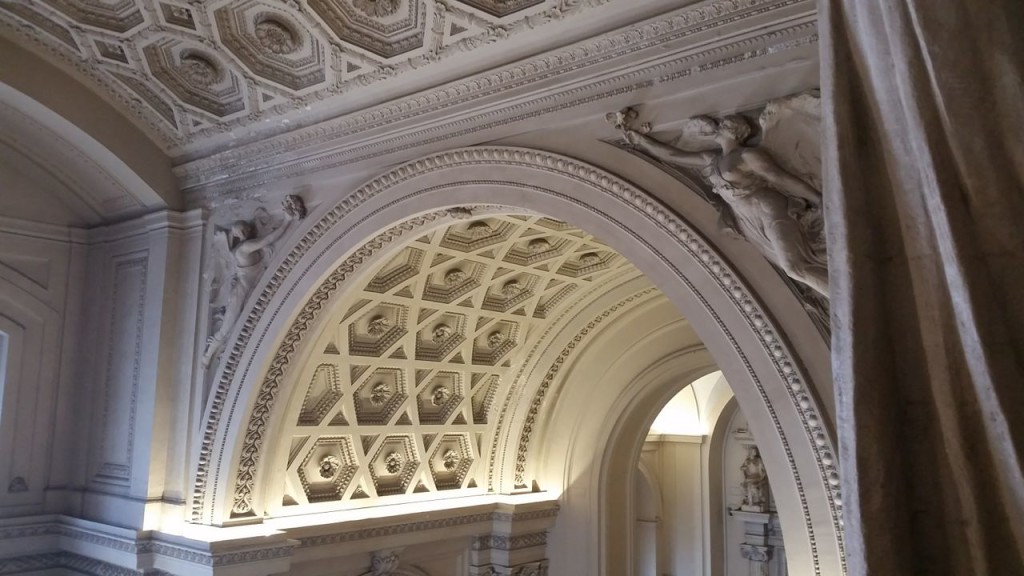 I love that so many things in Europe were made to be beautiful.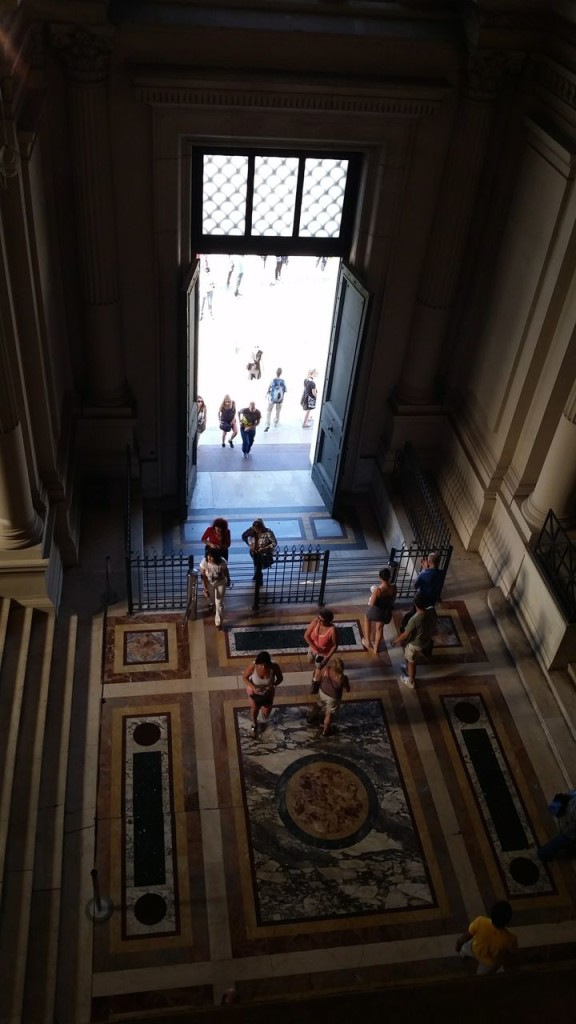 The monument holds the Tomb of the Unknown Soldier with an eternal flame, built under the statue of goddess Roma after World War I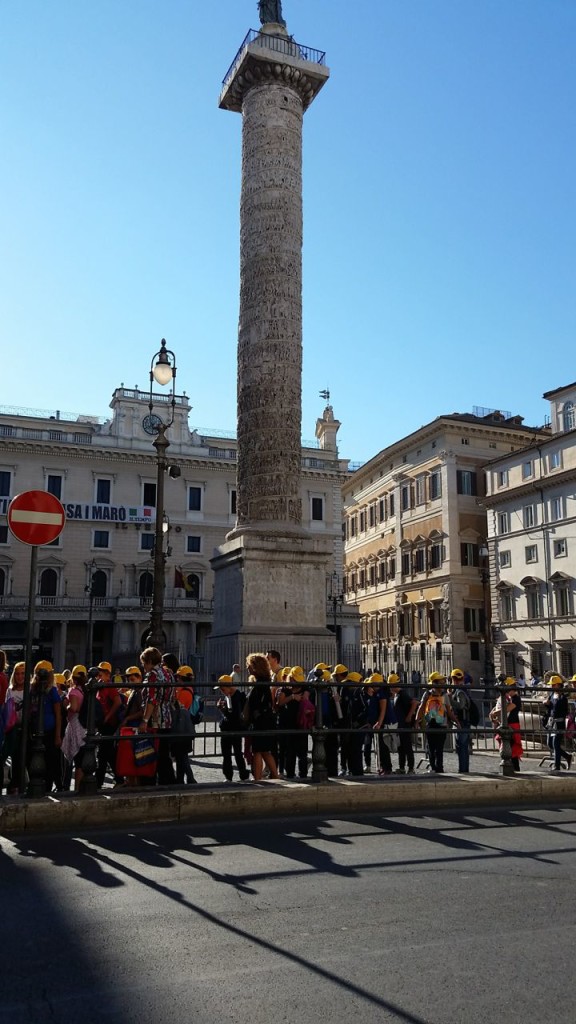 The Column of Marcus Aurelius. The spiral picture relief tells the story of Marcus Aurelius' Danubian War, waged by him from 166 to his death.
After walking forever in the hot sun, we went back to the hotel to rest for an hour.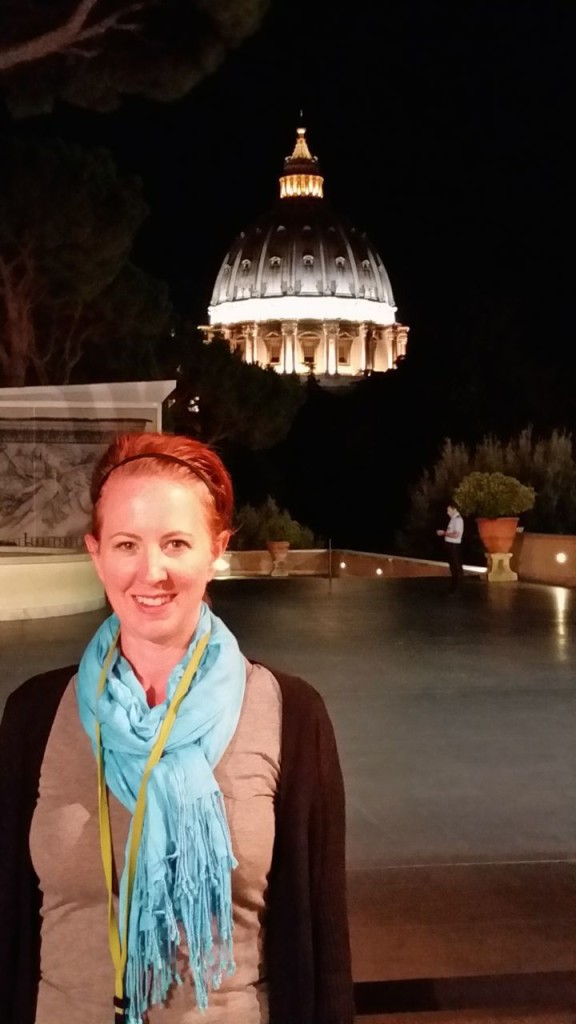 That night we went to Vatican City to do a night time tour of the museum and see the Sistine Chapel. Obviously no pictures allowed in there, but it was one of the most spectacular things I've ever seen. I could have stared for hours, but finally your neck starts screaming and begs you to stop. The paintings looked three dimensional and seemed to move. They were incredible. No talking allowed. It is supposed to be very reverent. There was a fireworks display and an orchestra playing in the courtyard. It was really nice.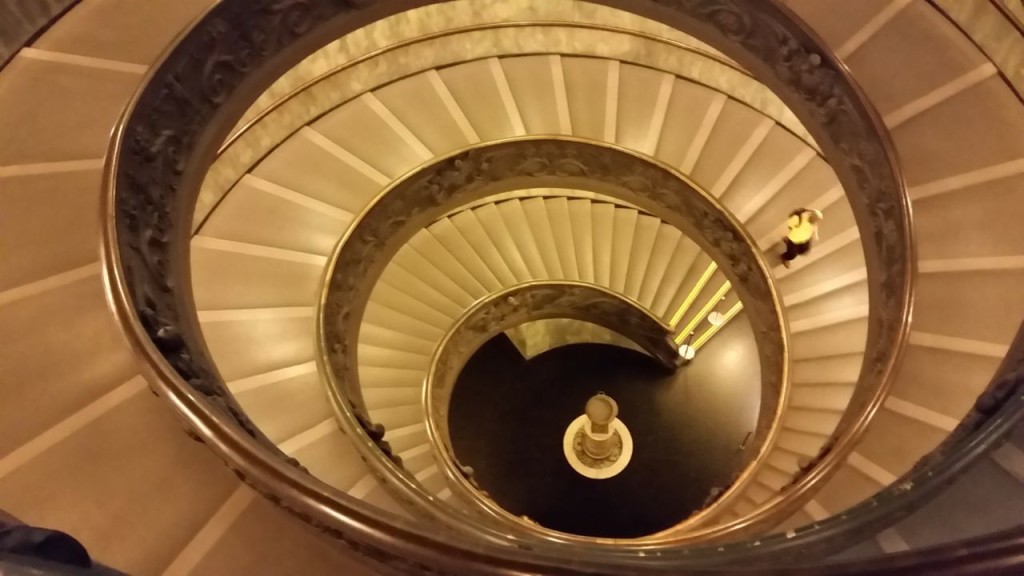 This is the Bramante staircase in the Vatican Museum. Just beautiful. We waited forever for a taxi. There was a whole line of us and one by one a taxi would come by and a lucky group would get to leave. It was really late and we were all so tired.
The downside of going to the evening special was we didn't get to see St. Peter's Basilica, so we went back the next morning. The line was already REALLY long.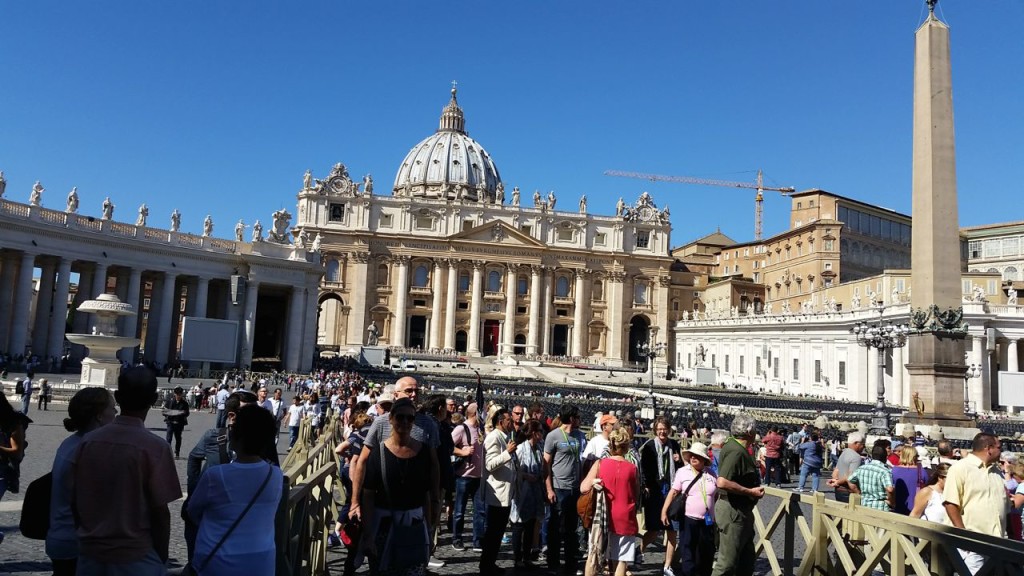 But it moved fast-ish. We waited for less than two hours.

Even though we were really done with Duomos, St. Peter's Basilica is one you have to see.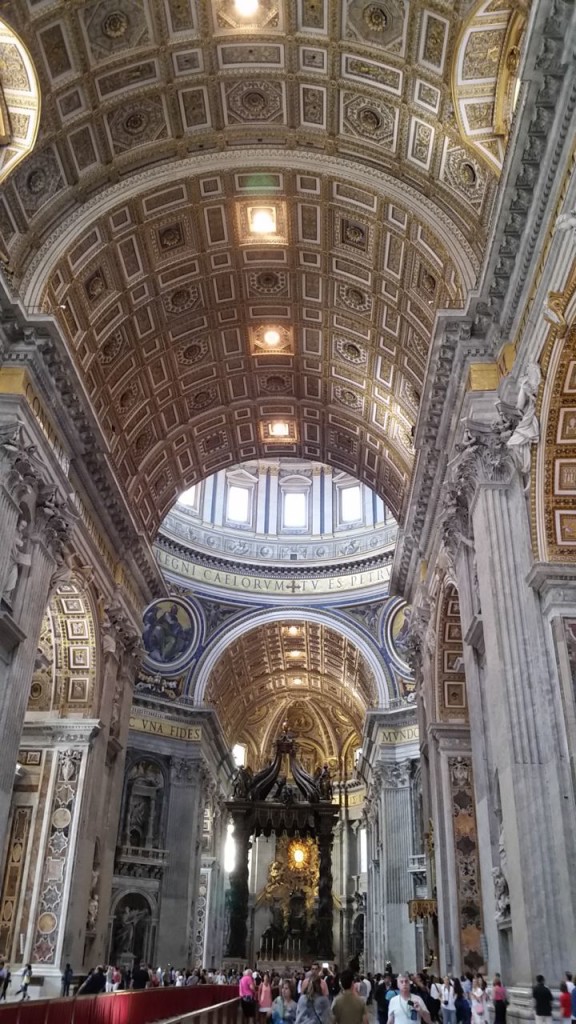 It is really beautiful.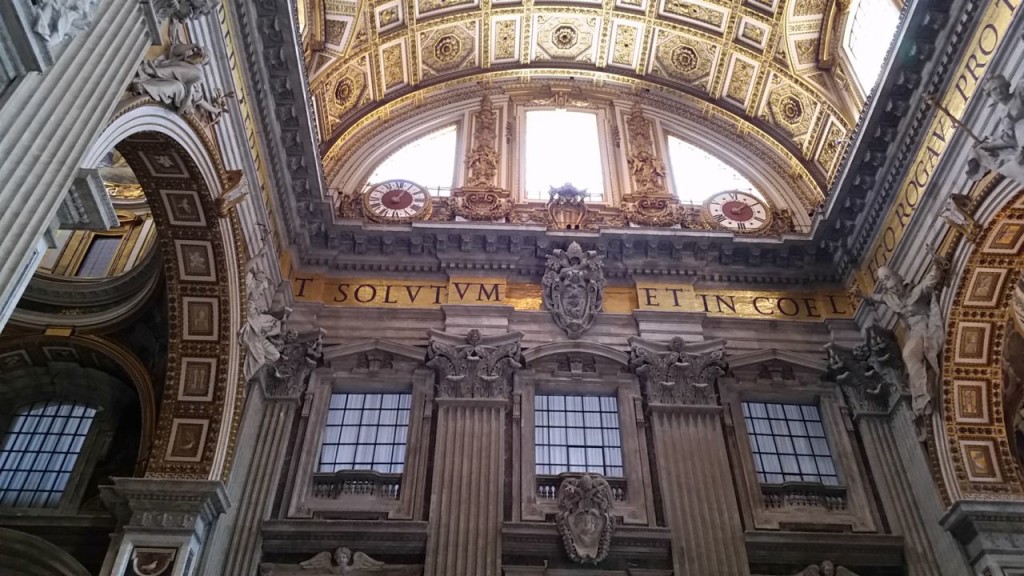 It also houses some very famouns artwork.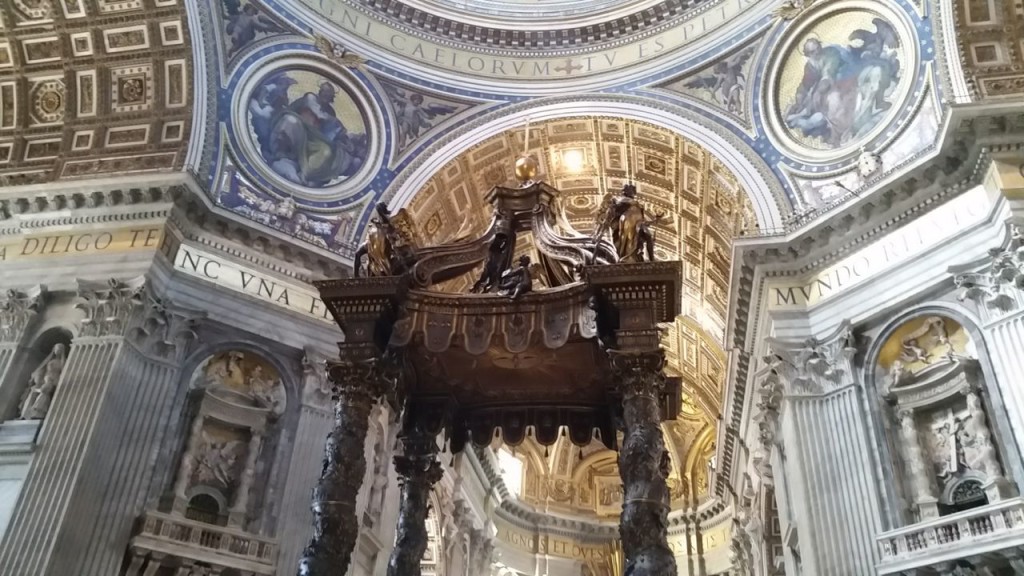 St. Peter's bones are supposedly buried here.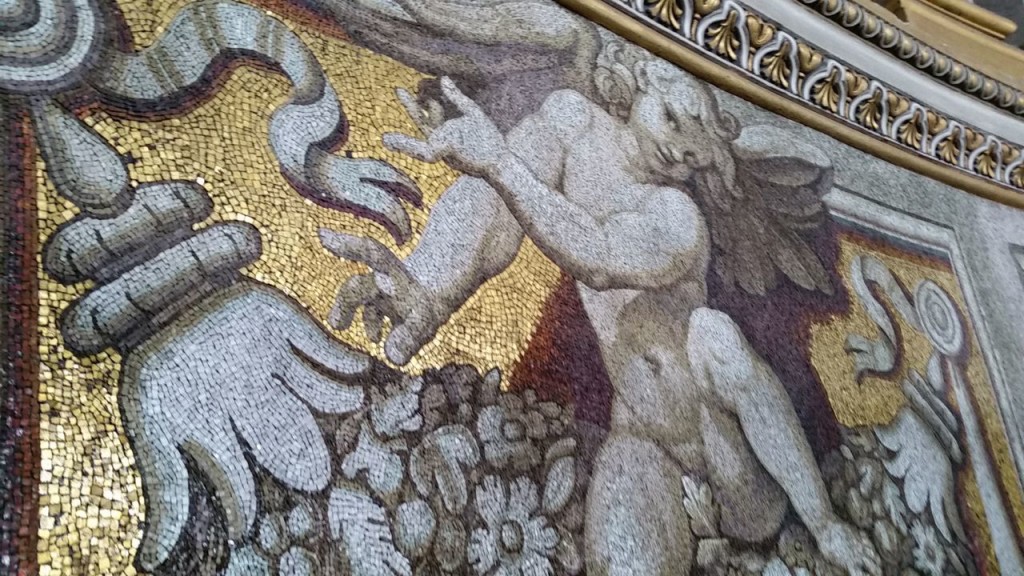 You can climb to the top of the tower, so of course we did. 551 stairs to the top. We didn't get to do it all in one climb because the tour guide stops you in the rotunda to talk and show us these mosaics, but probably mostly to let people catch their breath and rest. But for the record, we COULD HAVE made all 551 steps without stopping.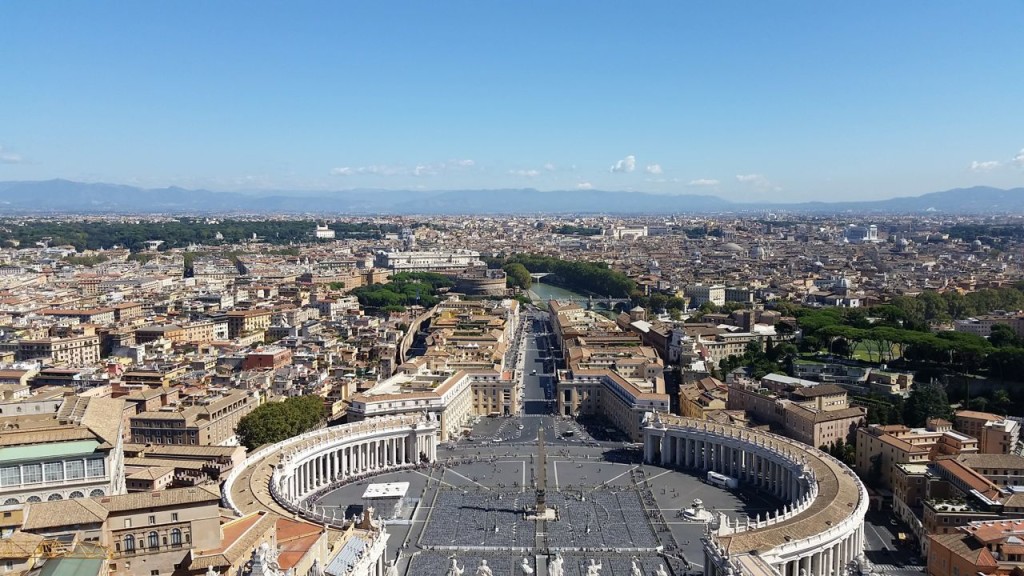 The view from the top.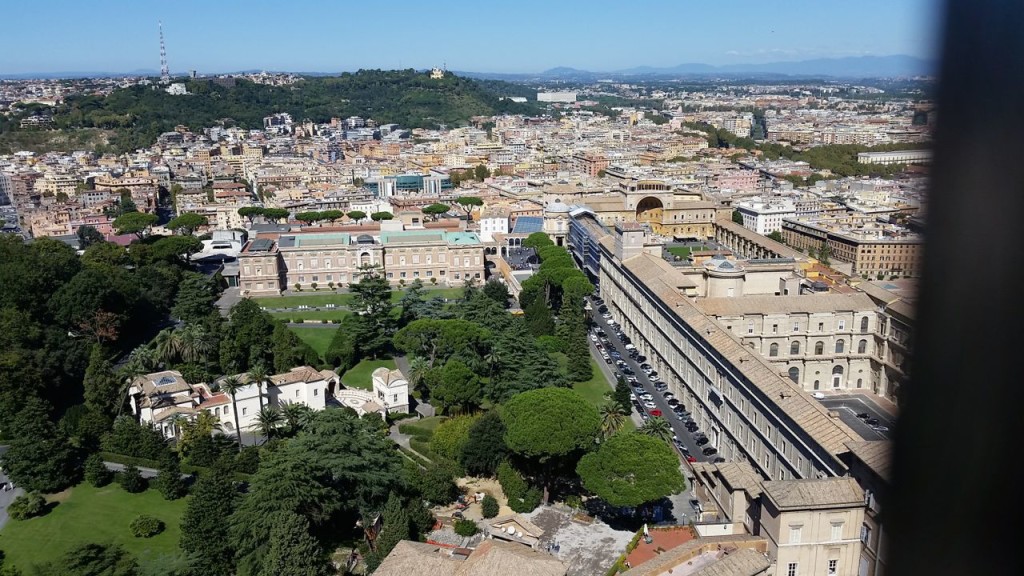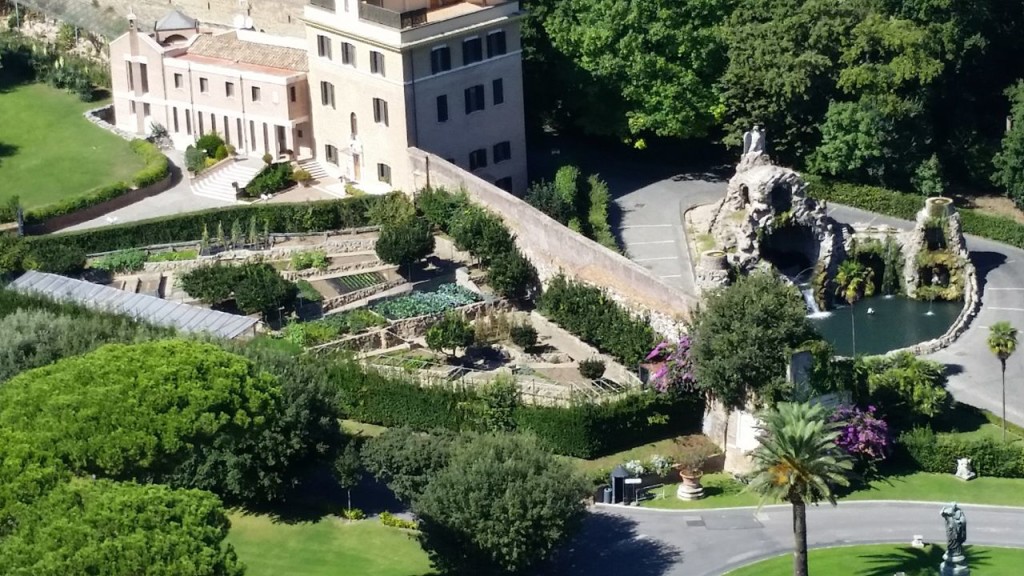 The kitchen garden.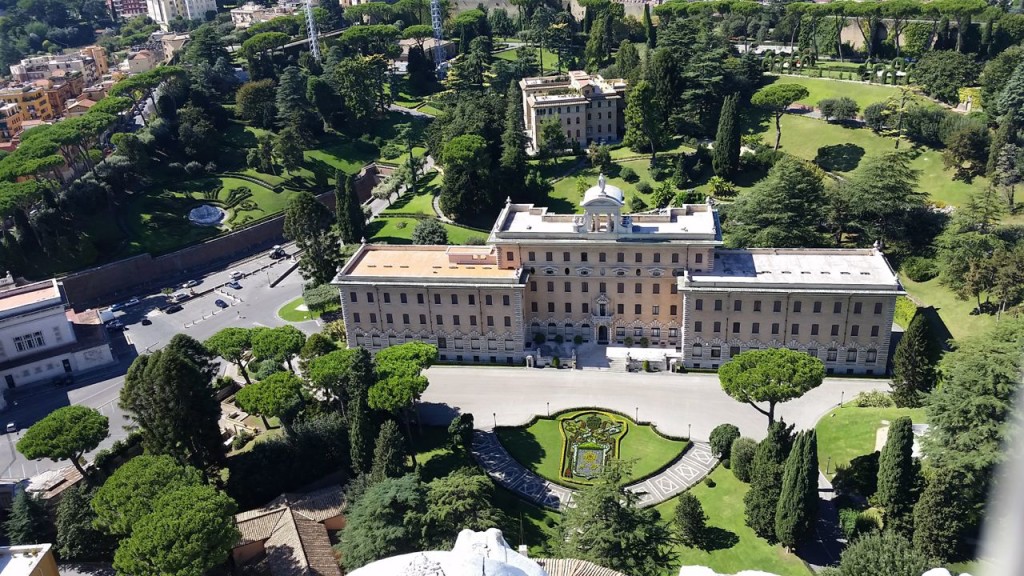 The Papal Palace.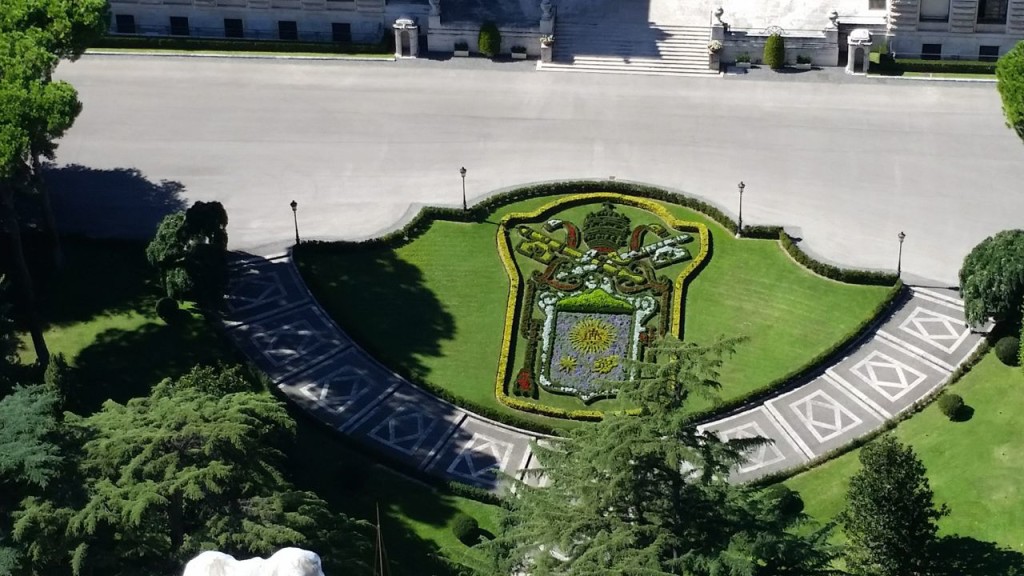 I can't imagine the work involved in keeping that up.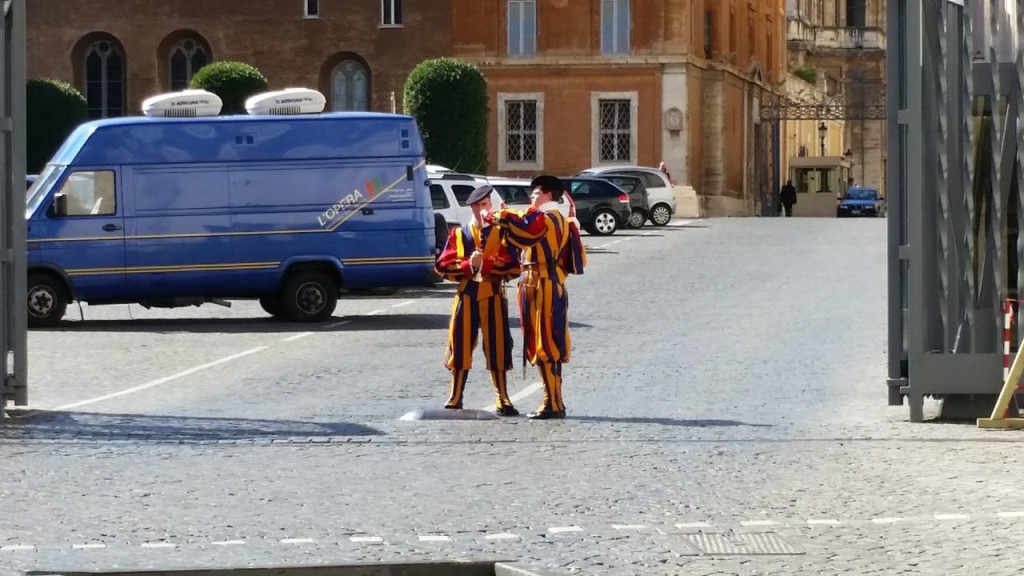 The Papal Swiss Guard. I'm sorry, but those outfits are ridiculous. How could you possibly take them seriously, even if they pulled a gun. Is that a water pistol? Where is your red nose? I want to honk it.
Then we did a walking tour of the sites near our hotel. This is the Fontana della Barcaccia at the base of the Spanish Steps. Can I just say that the Spanish Steps were a huge disappointment? The picture floating around the internet looks like this: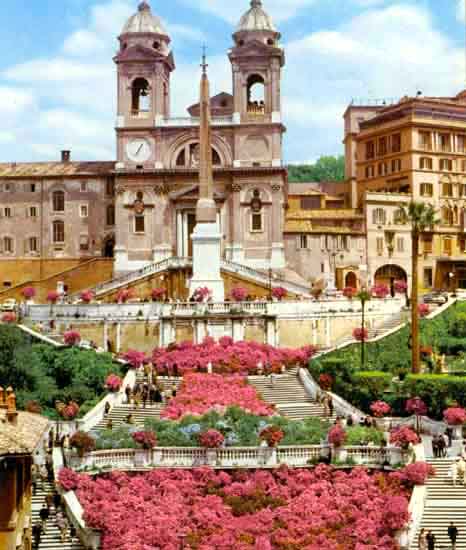 This is what I was expecting to see.
But what it really looks like is this: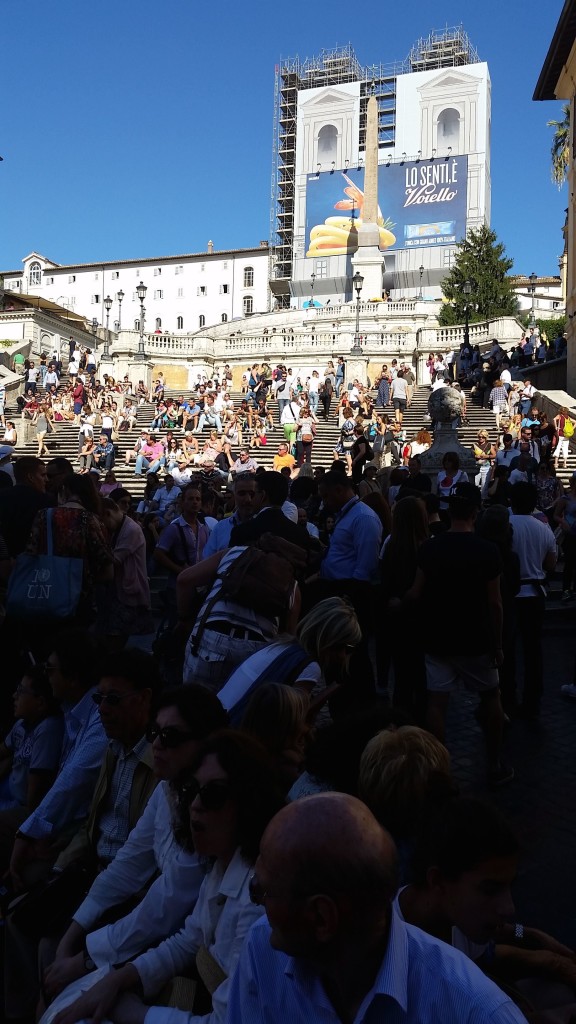 Lame. Such a let down. I wanted beautiful red flowers. I mean, the steps are beautiful on their own, but when you are expecting planters full of blooms, it is a disappointment.
The Trevi Fountain was under repairs.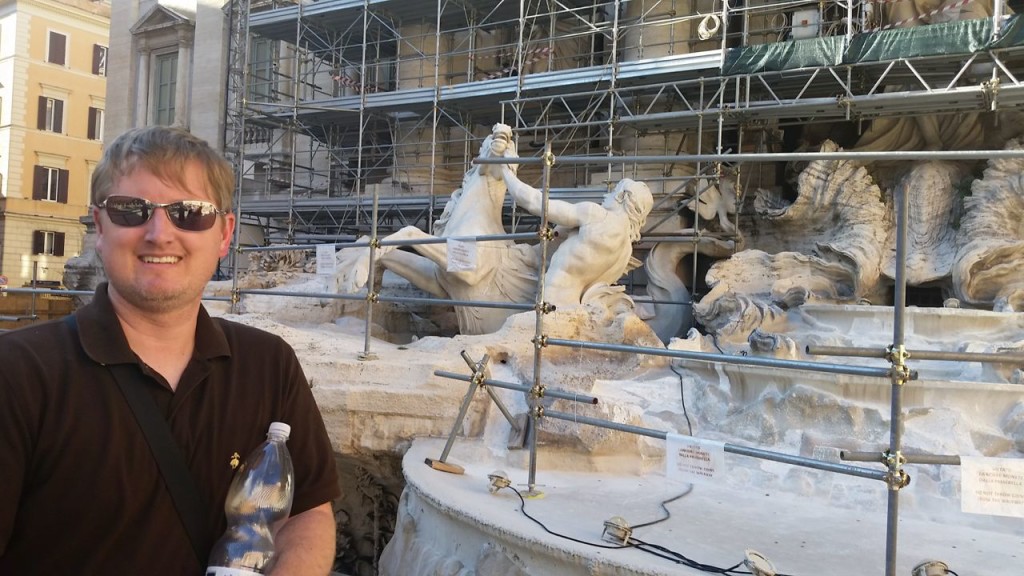 Another levitator.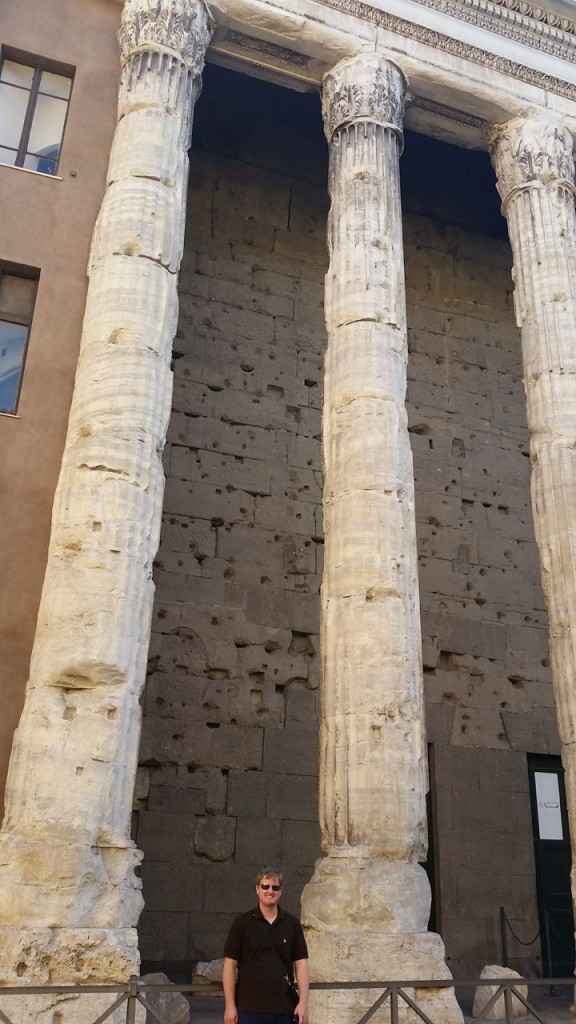 The Pantheon.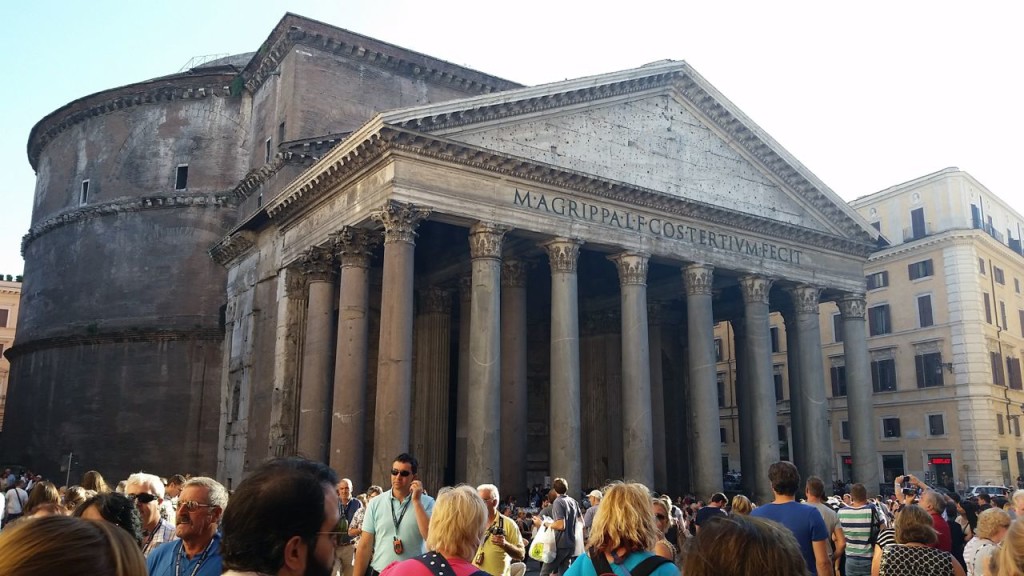 It is perfectly intact. It is a Catholic church now.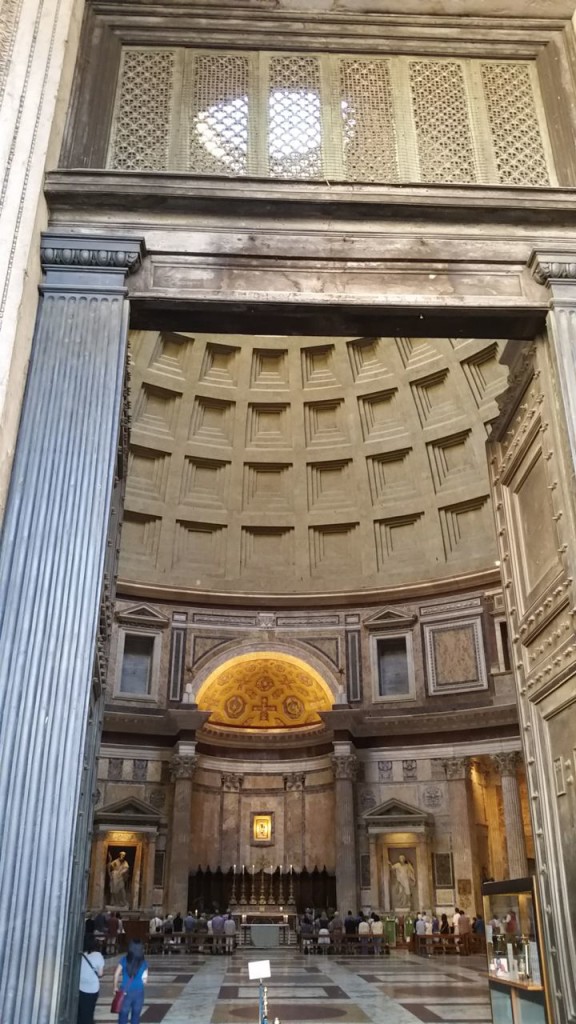 We couldn't go in just now because they were holding Mass.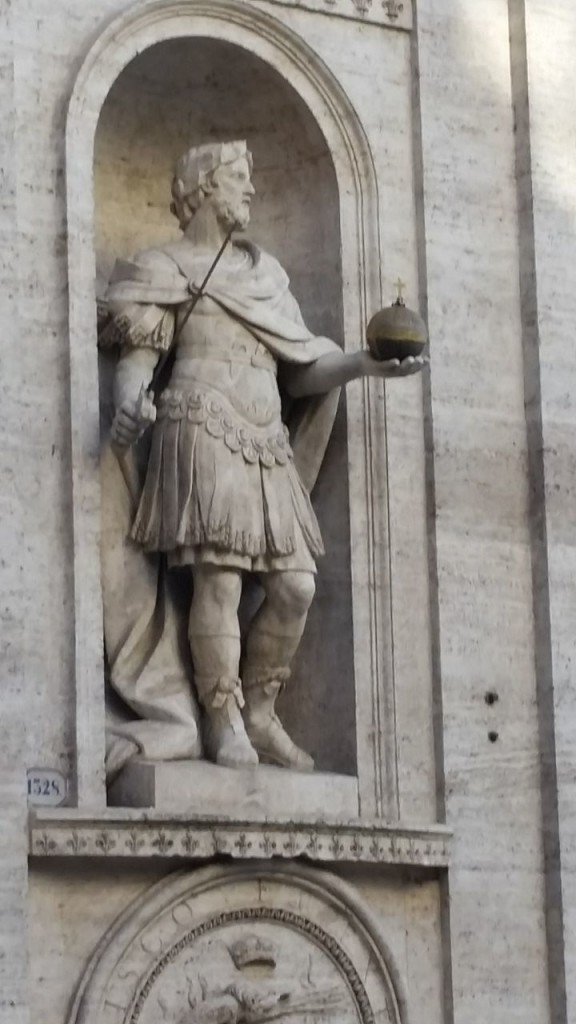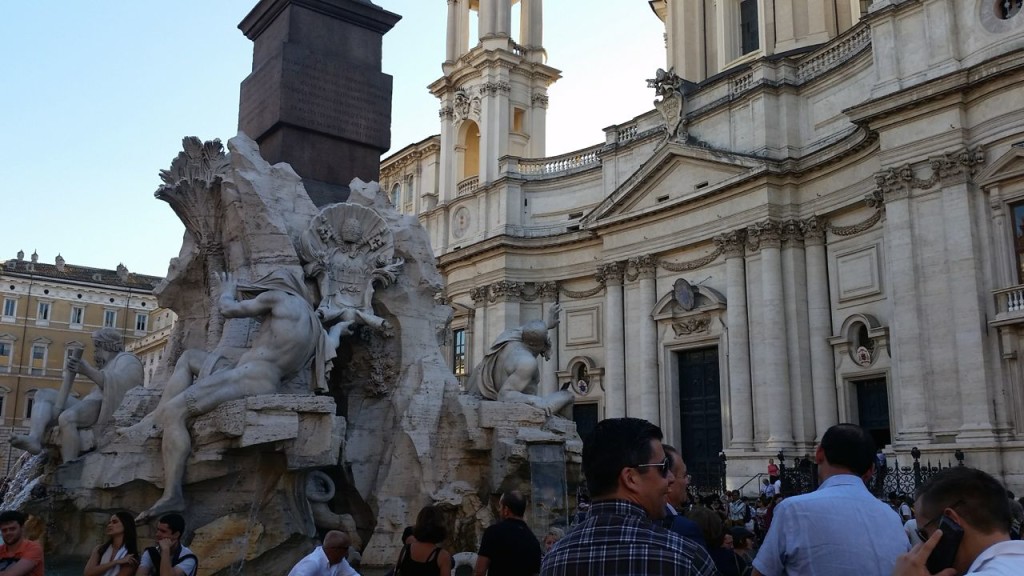 So we went to see another piazza.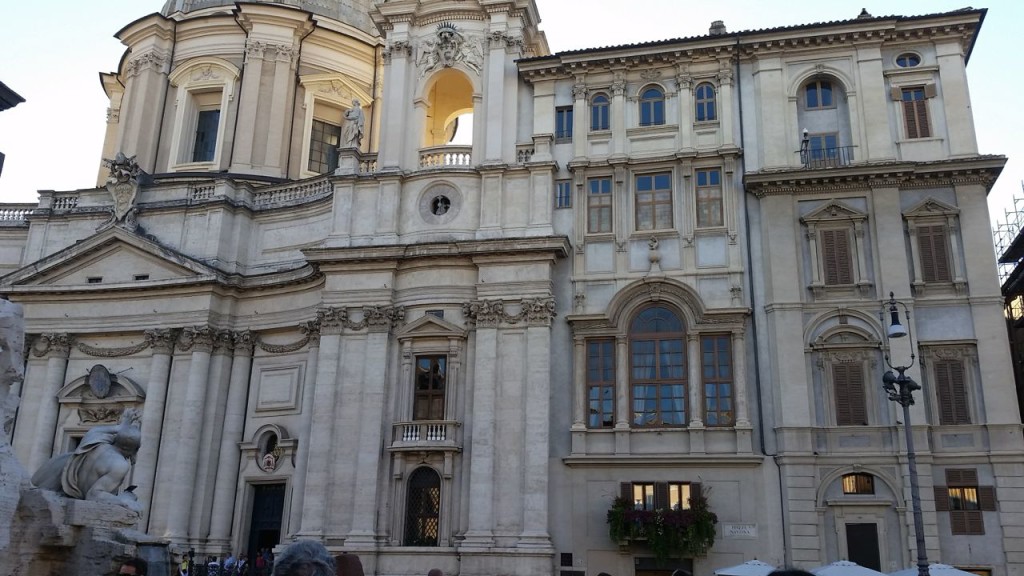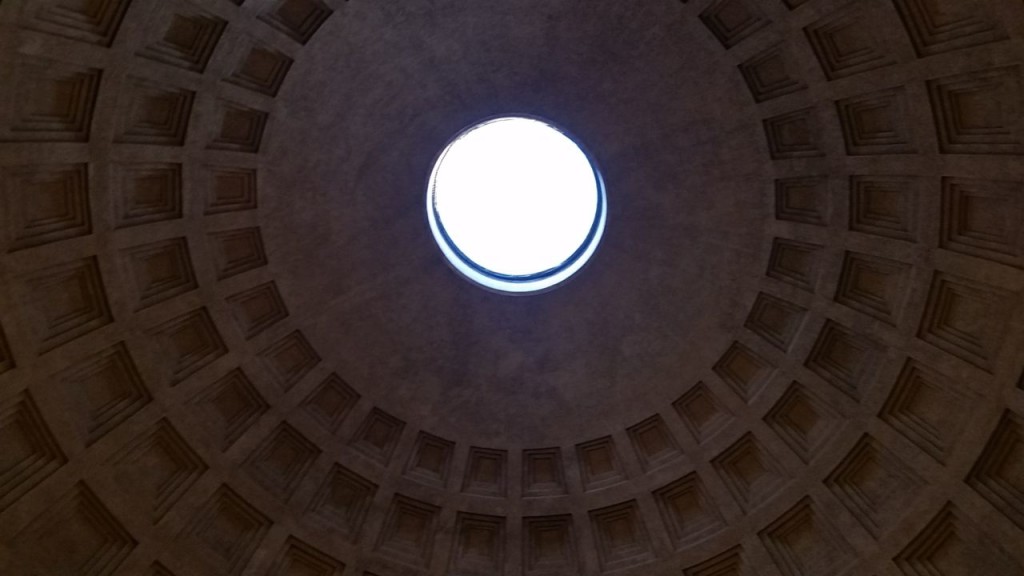 And then came back to the Pantheon. This 9-meter hole is called the Oculus. And yes, it rains in here. There is no lid. It was their version of a skylight. Not to worry about the rain coming in, there are a bunch of nearly imperceptible holes in the floor that lead to drains. It's like a giant shower floor. The rain acts as a natural air conditioning system in the summer.

It seems to strange to have Catholic services in this very Roman/pagan building. It used to be a temple to all the gods (Pan means all and theon means gods).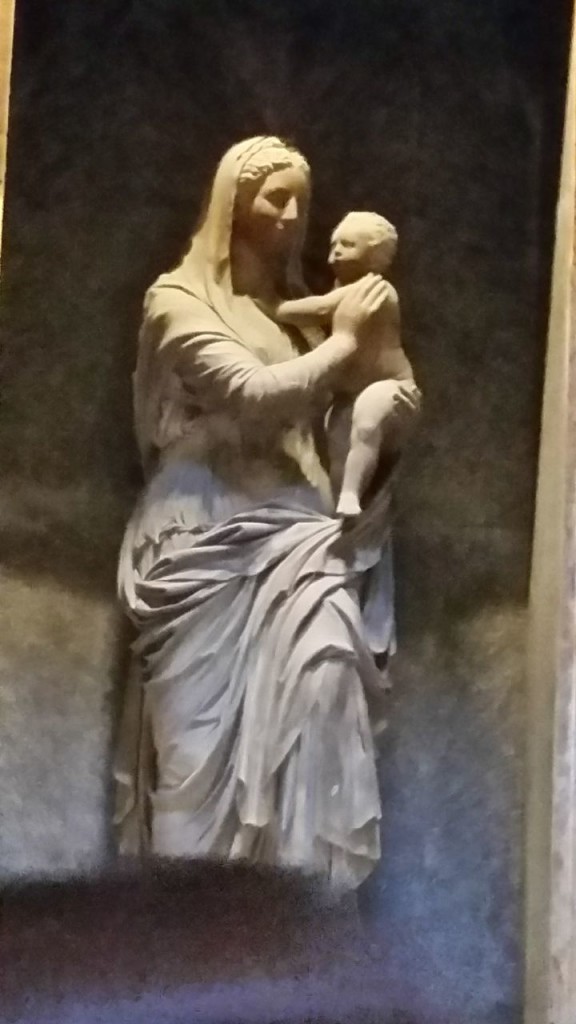 In 609, it was converted into a Christian Church by Pope Boniface IV and consecrated to Santa Maria of the Martyrs.

I thought Smart cars were bad. This is worse. That could fit in our carry-on.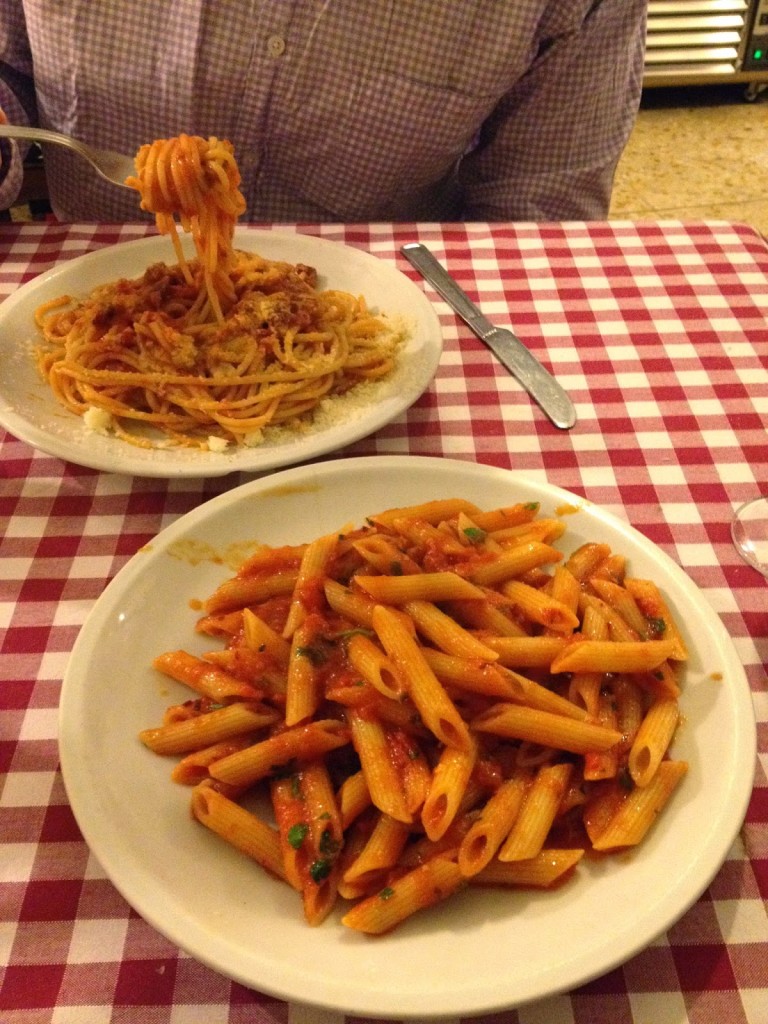 As we wandered around we ignored the advice to avoid the restaurants with the red checkered table cloths and the cheesy violin players and ate at one. It was so cute and we were hungry and you can't have a bad meal in Italy, right? Wrong. The food was awful. To make it worse, there was this guy in the same alley playing the electric violin right next to us. He was college age and was just terrible. After playing for a minute he would stop, look around like an anxious puppy, try to make eye contact with someone to guilt them into a few coins in his case. He reminded me of a toddler looking up waiting for applause because he put a rock in the dishwasher. It was so sad, but I guarantee he decided to learn it to pick up some extra cash the "easy" way. It was punishing. I was ready to pay him to go away. So avoid the restaurants with Americanized "Italian" decor. You won't enjoy your meal.
Also, don't ask for Alfredo Sauce. It is an American food. Italians give their kids pasta in bianco (white pasta) if they have upset stomachs. A restaurant owner in Rome kept making it for his pregnant wife, and a couple from Hollywood had some and asked for the "recipe" (it was just butter and parmesan mixed with pasta). They came back to the US and started serving it to friends, and soon Hollywood's elite were going to Rome looking for Alfredo's fettucine. In Italy if you ask for Alfredo sauce they will have no idea what you are asking for, and if you ask for pasta in bianco they will think you are sick.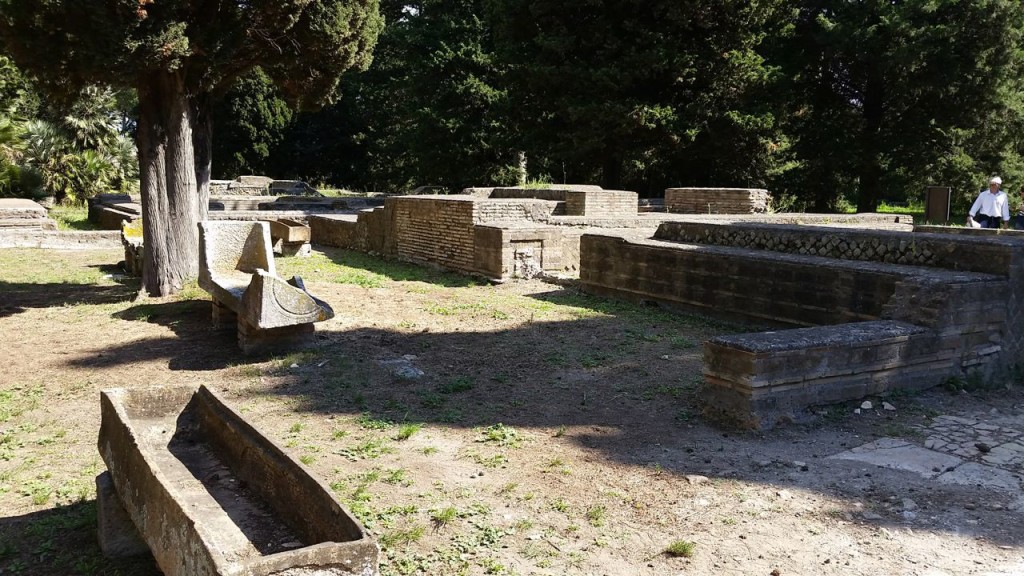 For our last day we decided to get out of the city and visit Ostia Antiqa.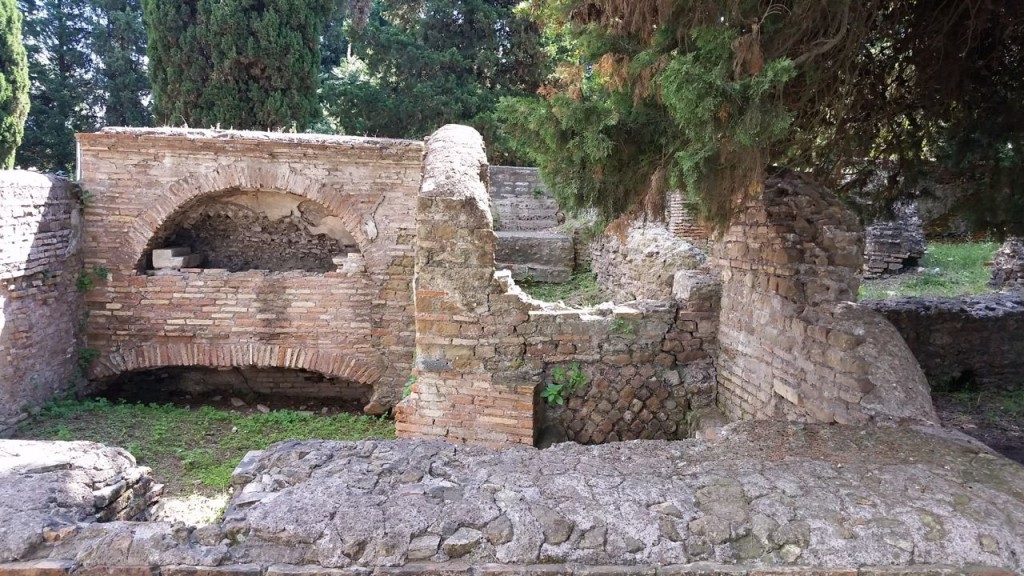 It was the ancient harbor town of the Roman Empire and it was located at the mouth of the River Tiber. Due to silting the mouth is now 3 km away.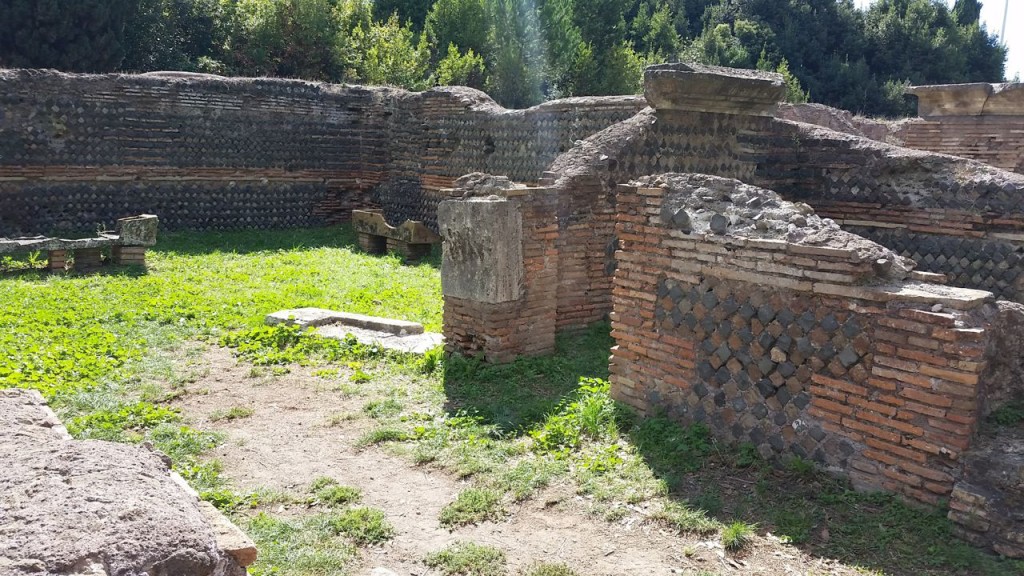 At one point it was very prominent and had 100,000 inhabitants.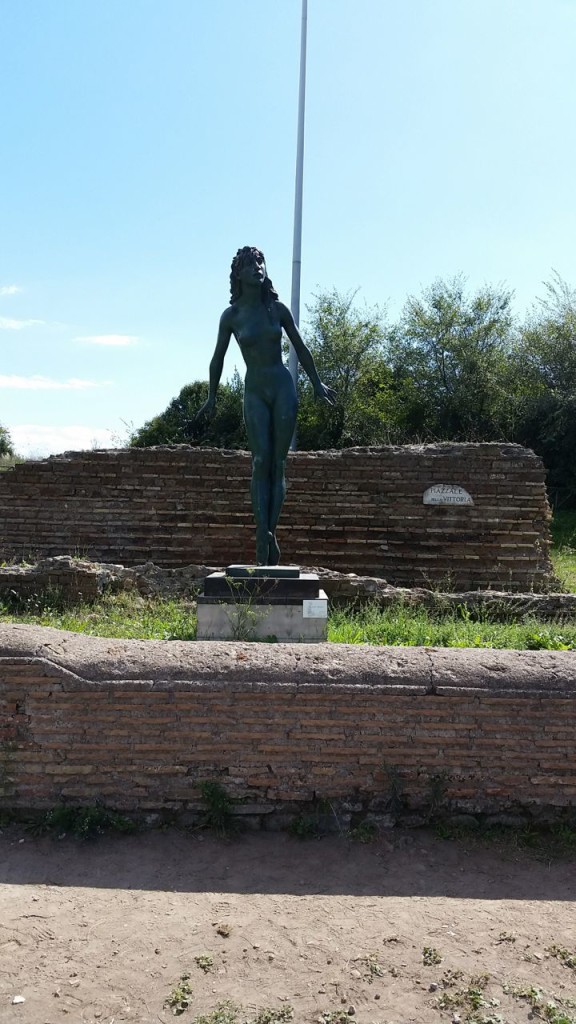 When port activities moved to other nearby harbors, and Ostia became more of a resort town for the wealthy to escape Rome, much like Brighton was to London in the 18th century.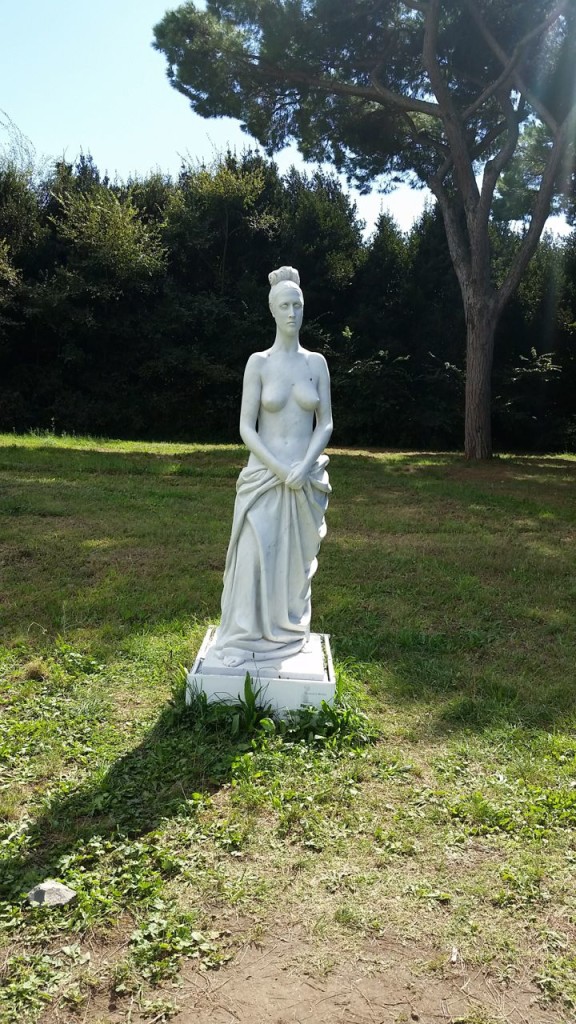 With the end of the Roman Empire, Ostia slowly decayed and was finally abandoned in the 9th century due to repeated sackings by Arab pirates. The remaining inhabitants moved to Gregoriopolis.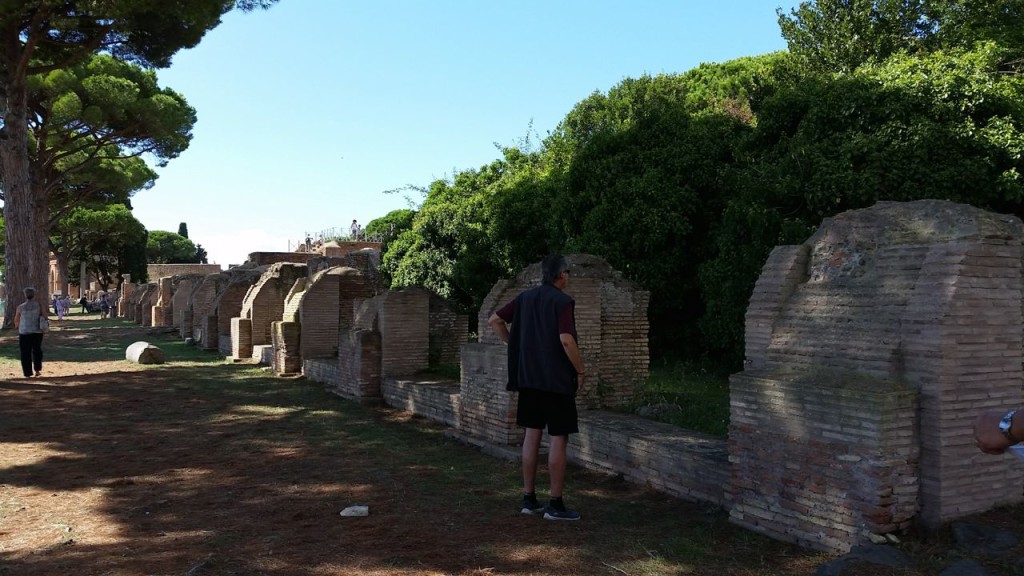 A local sacking by Baroque architects who used the town as a marble warehouse for the palazzi they were building in Rome destroyed several of the buildings. This is the same thing that happened in Volterra and other places across Europe. Soon after, foreign invaders came looking for ancient statues and objects to steal.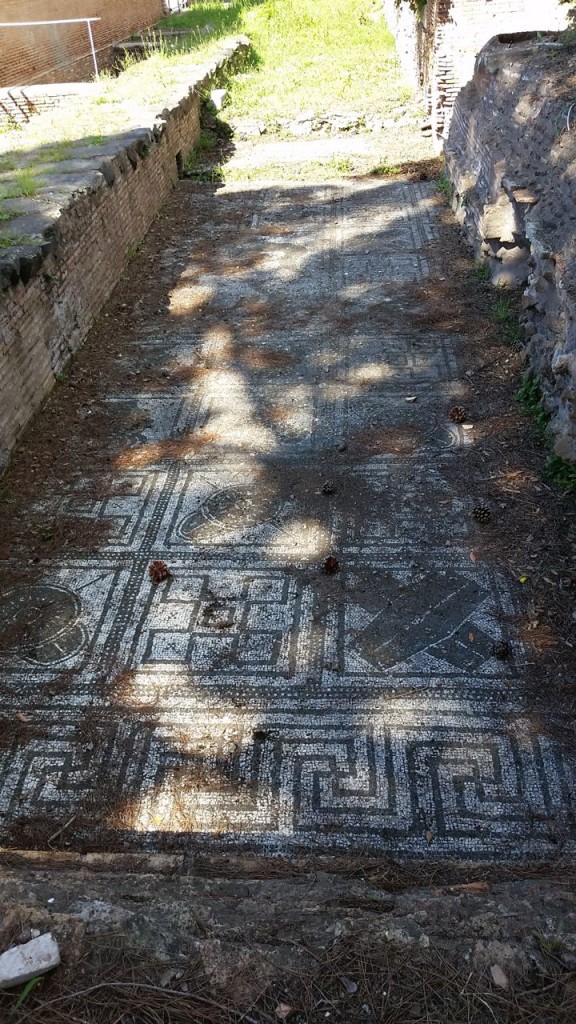 This mosaic floor is still intact.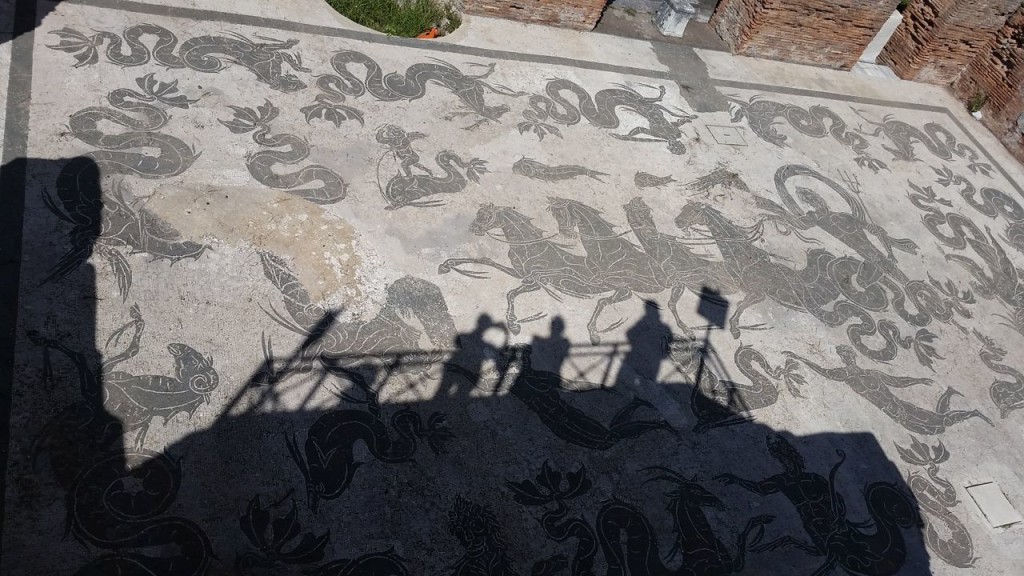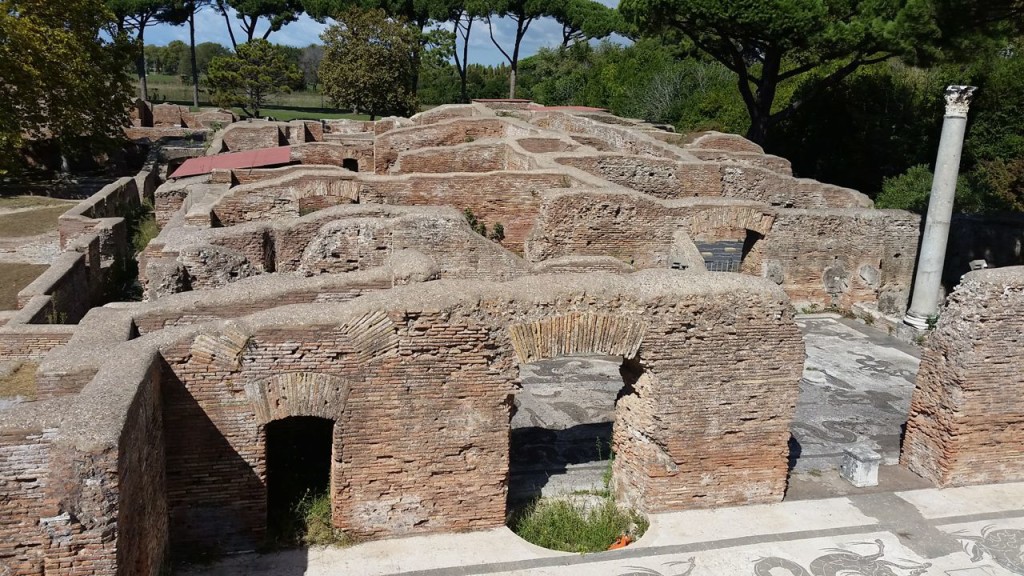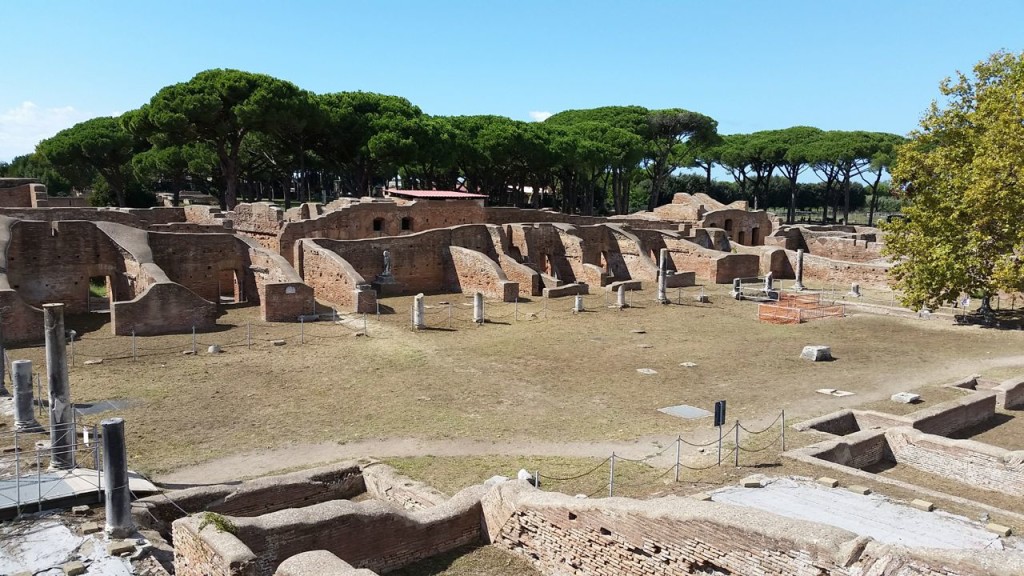 The town was eventually covered by mud, preserving what was left of the town.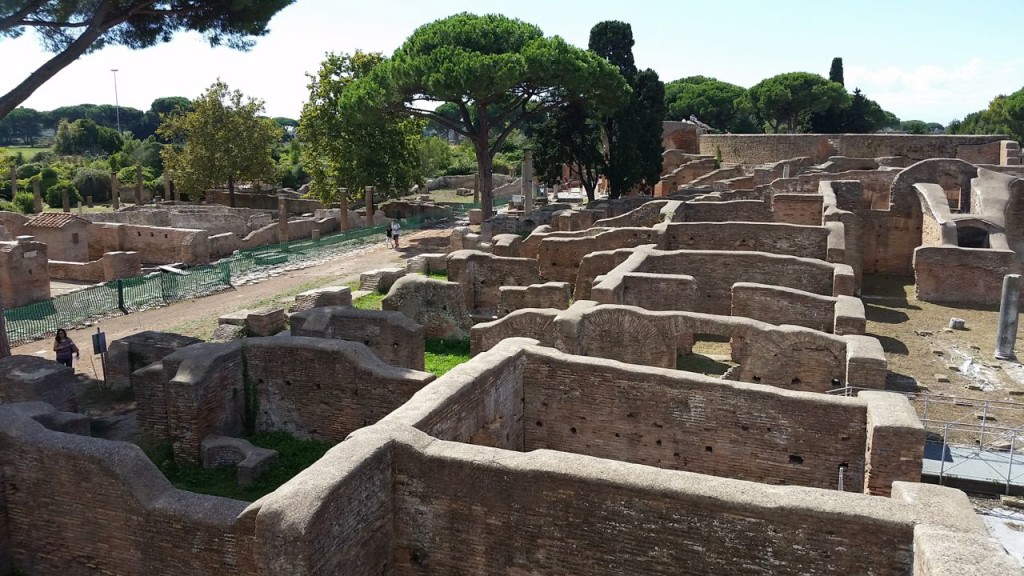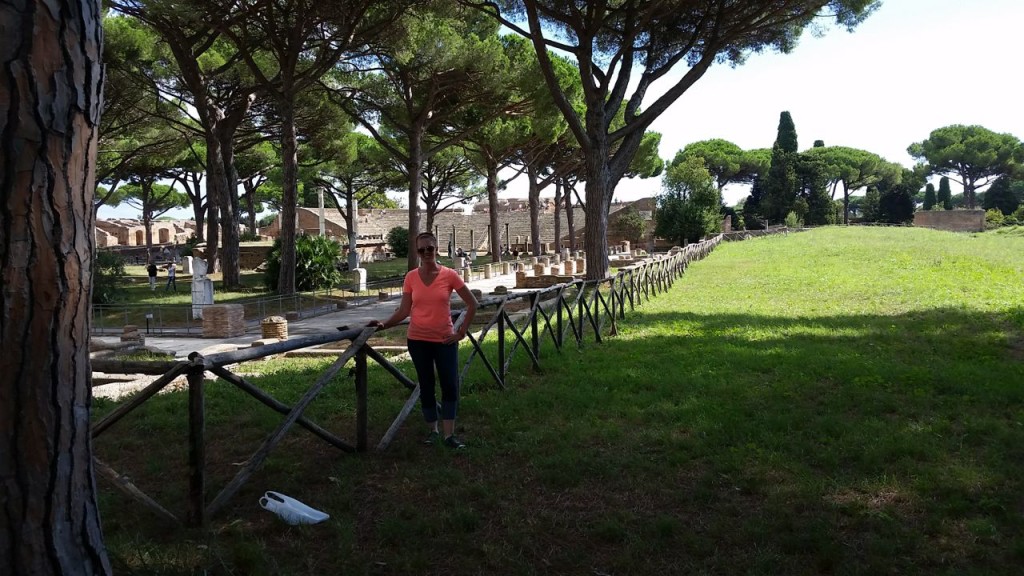 Interest in excavations started in the 1950s.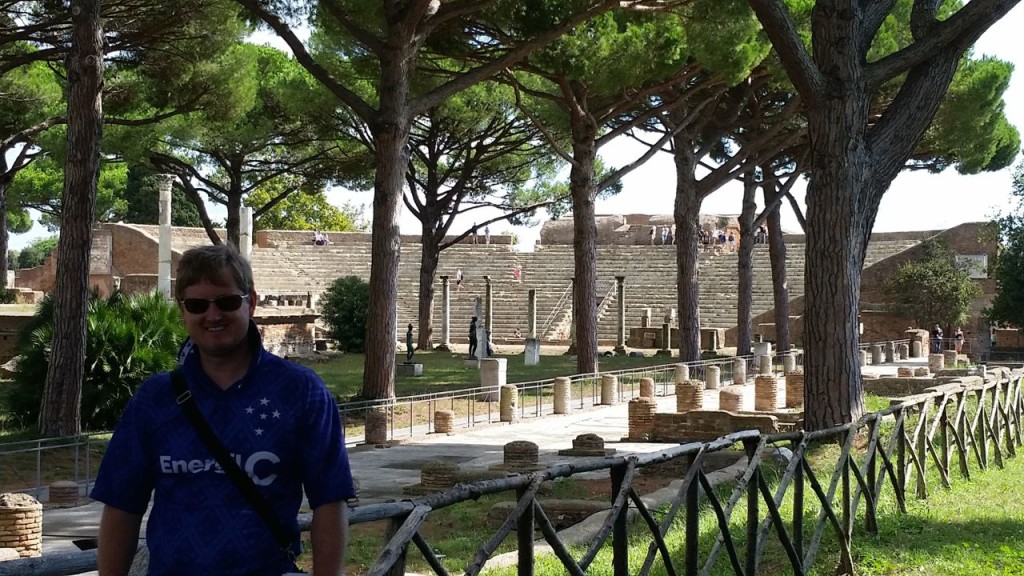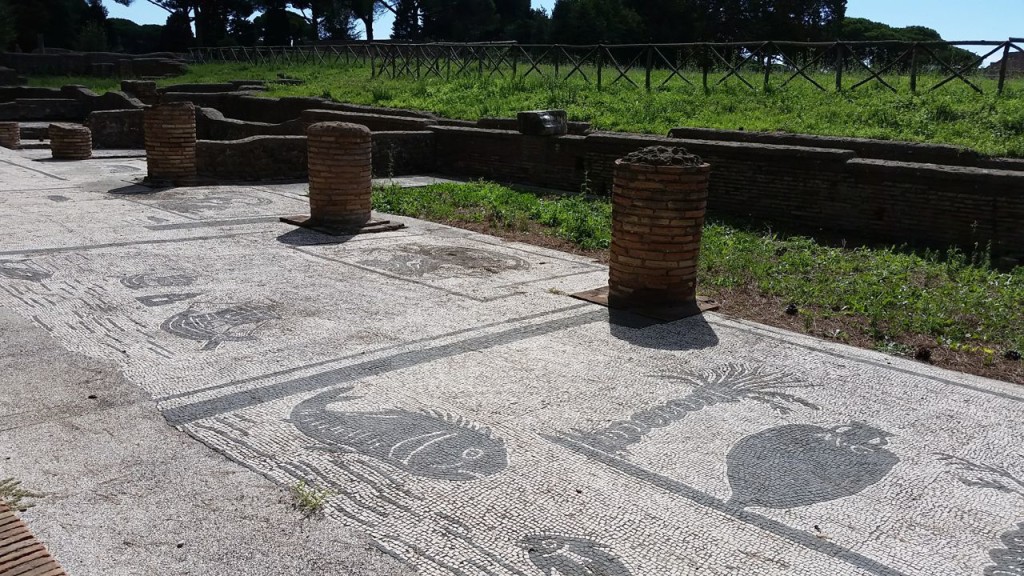 The mosaics advertise various services in the business district. A lighthouse represents shipping services, and an elephant is for the traders from Africa.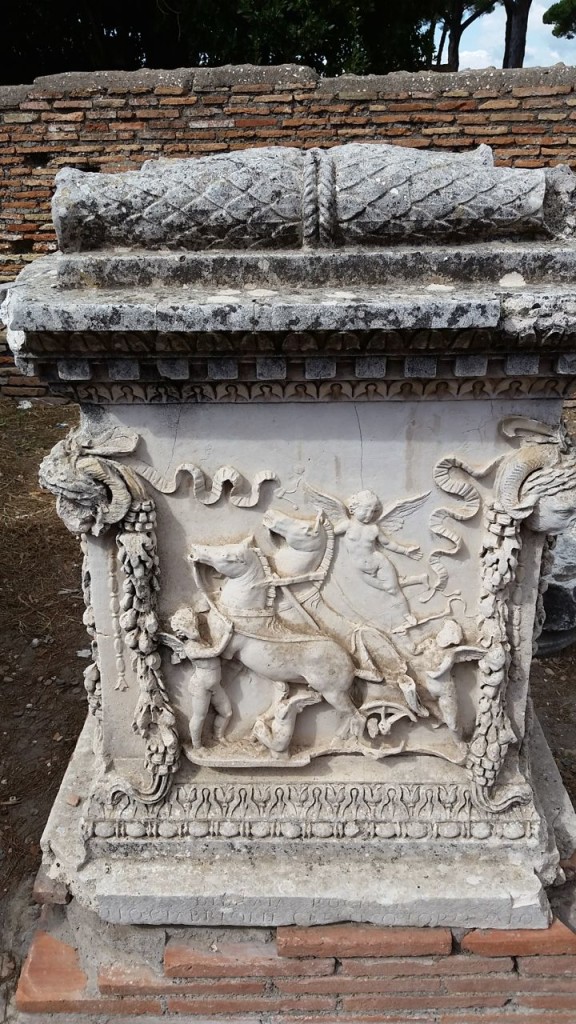 Most of the statues and carvings are in the nearby museum. As are the bathrooms.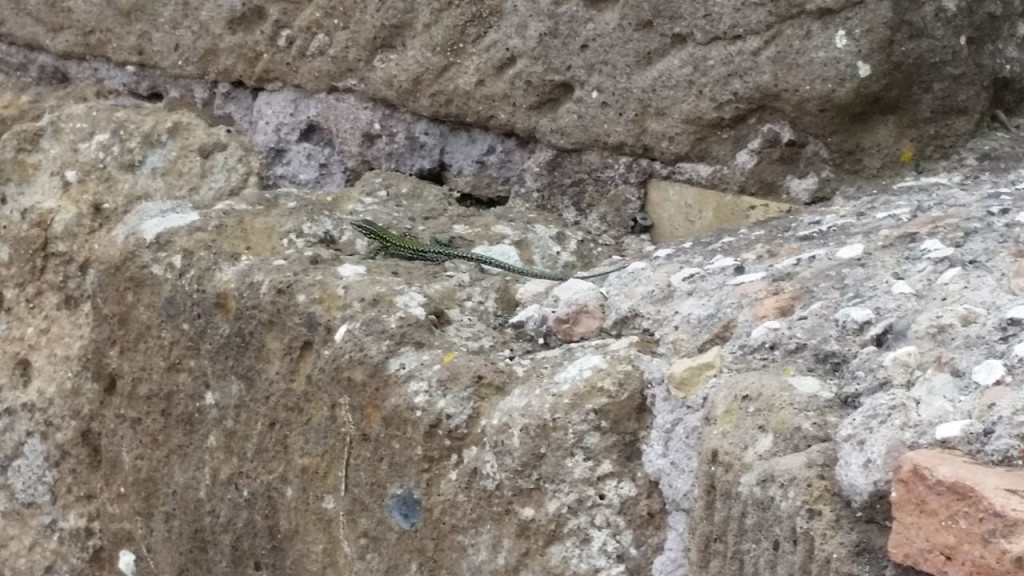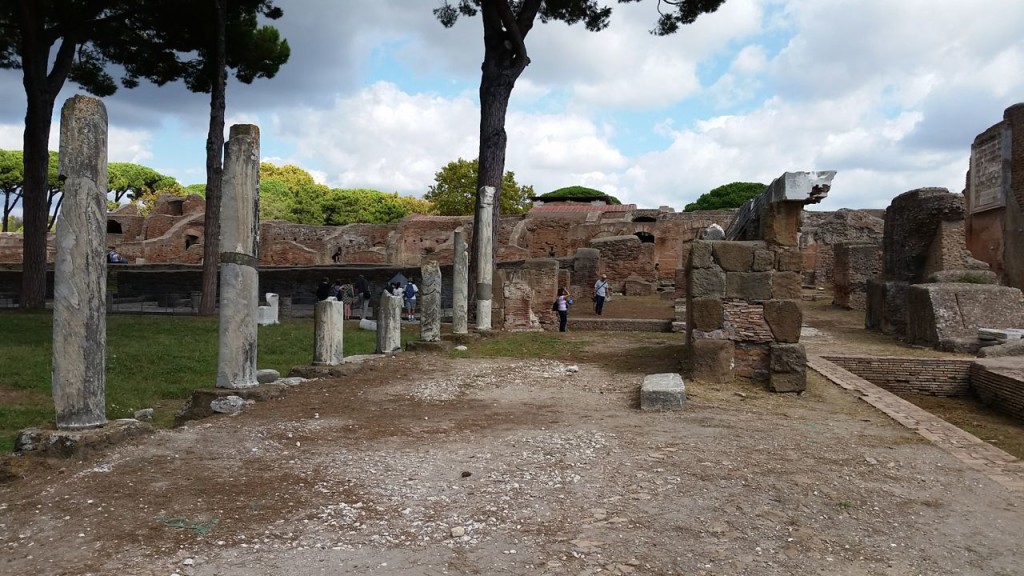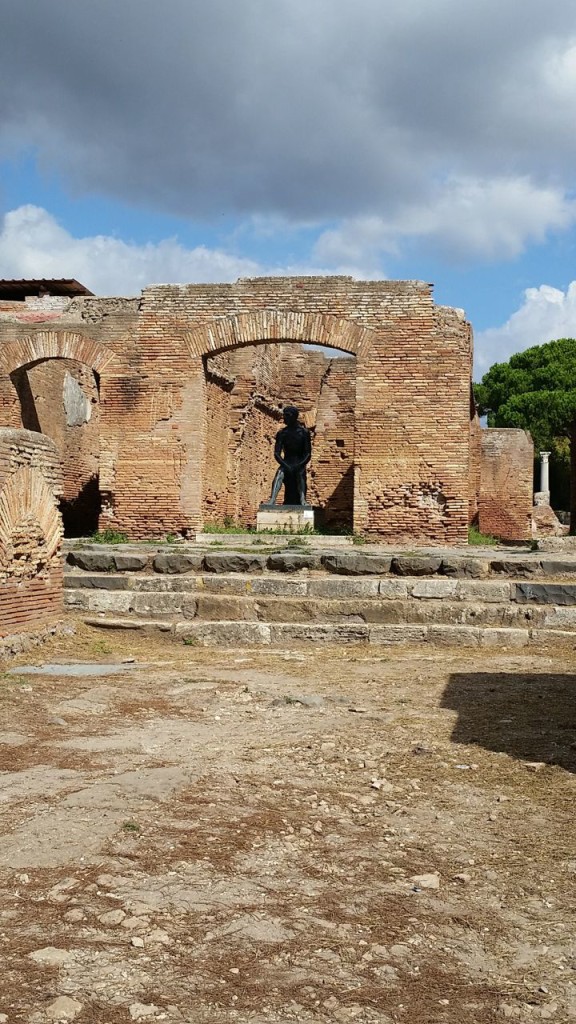 The theater is still perfectly intact and still used for concerts today.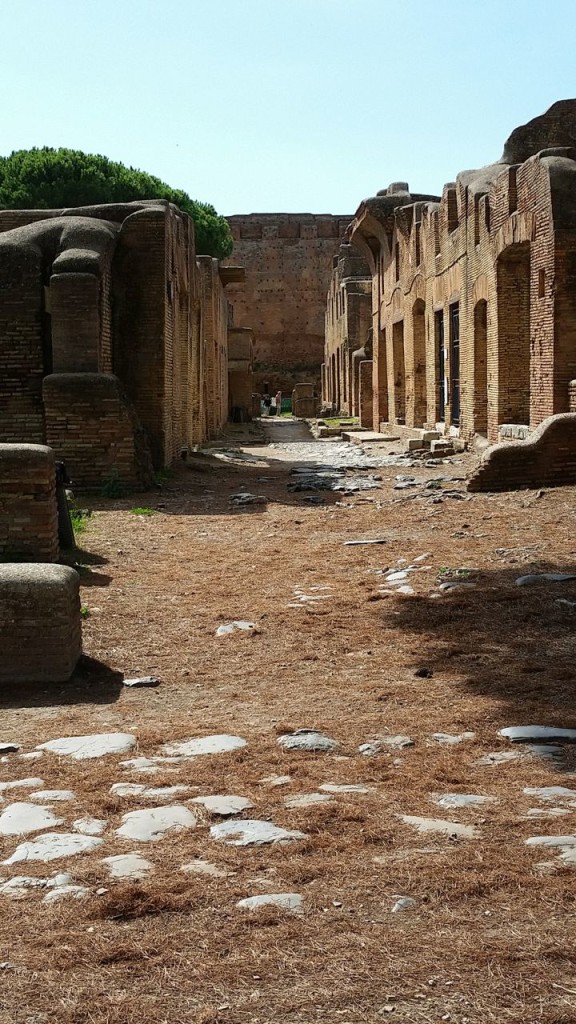 It rivals Pompeii, and is much closer and easier to get to if you are visiting Rome.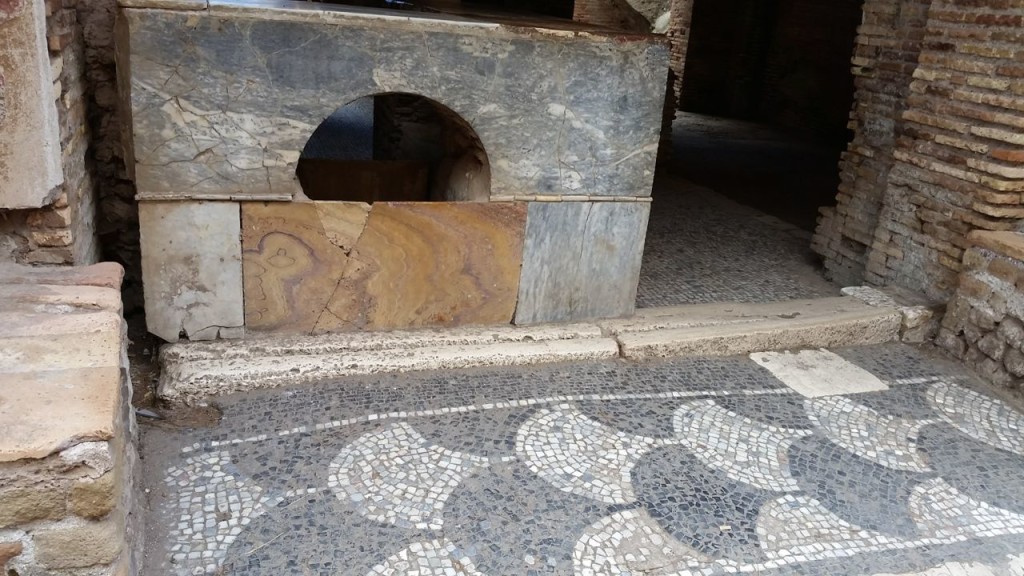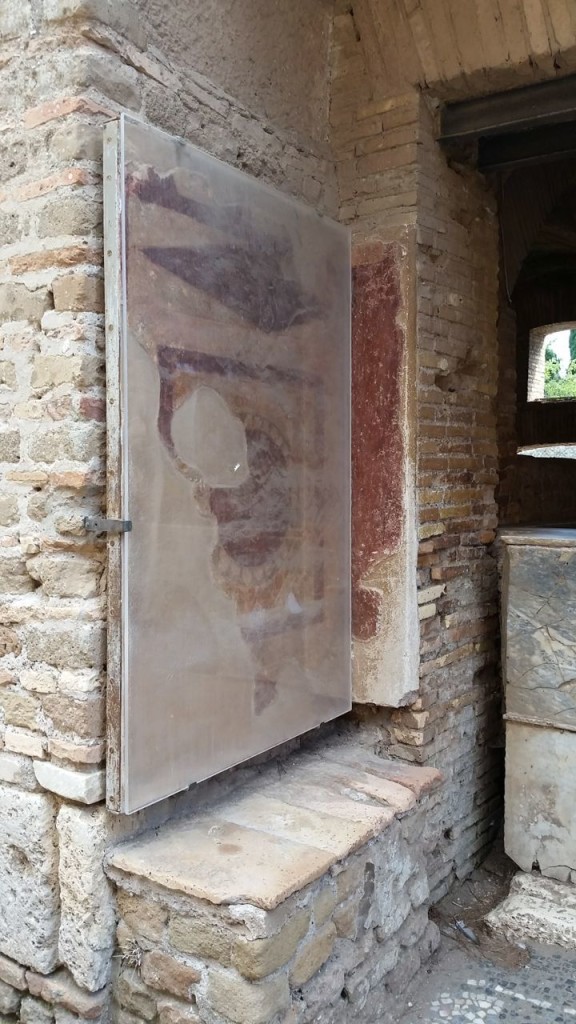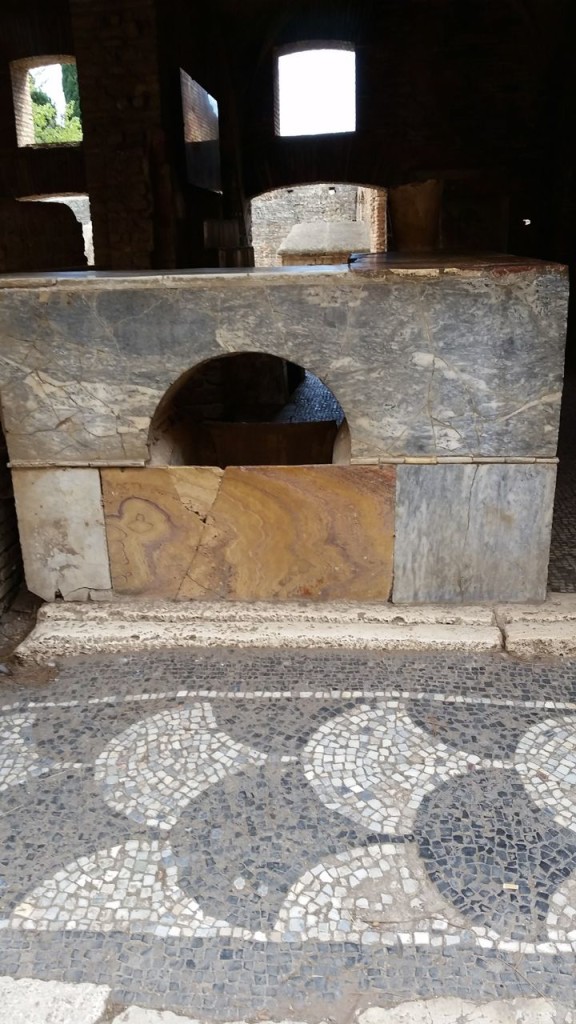 Some call it the most under appreciated site in Rome.

I loved seeing this kitchen.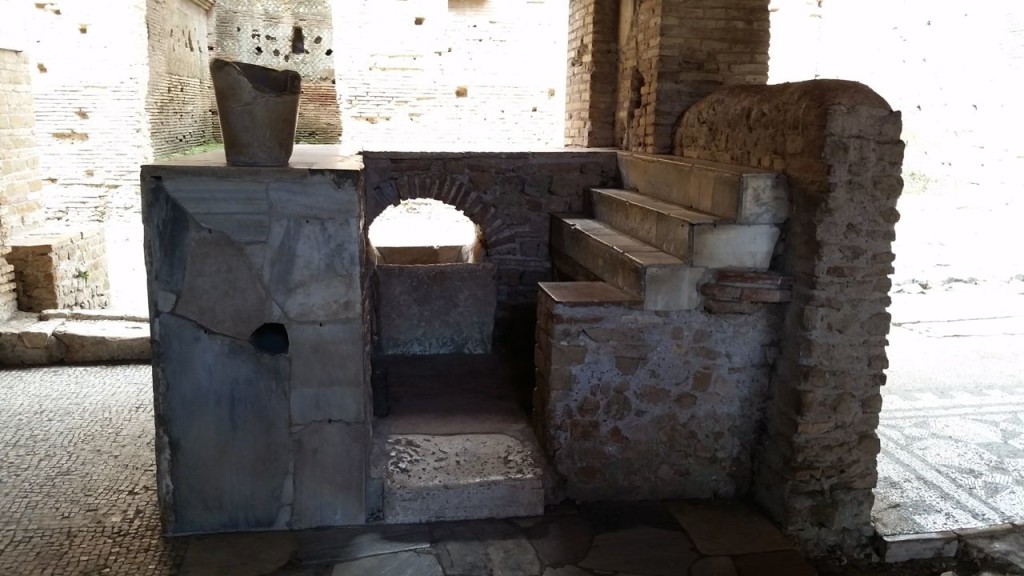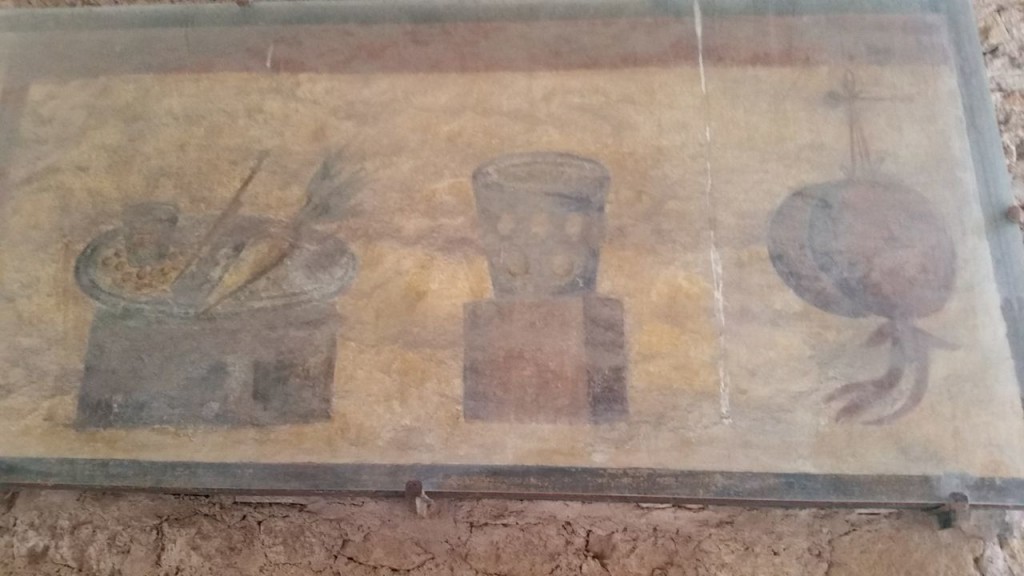 Some frescoes remain.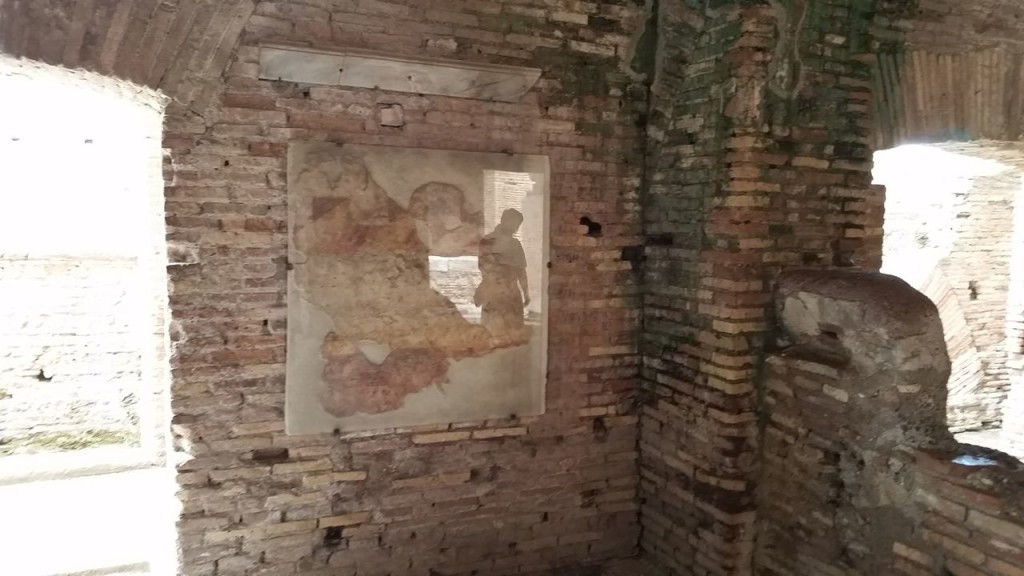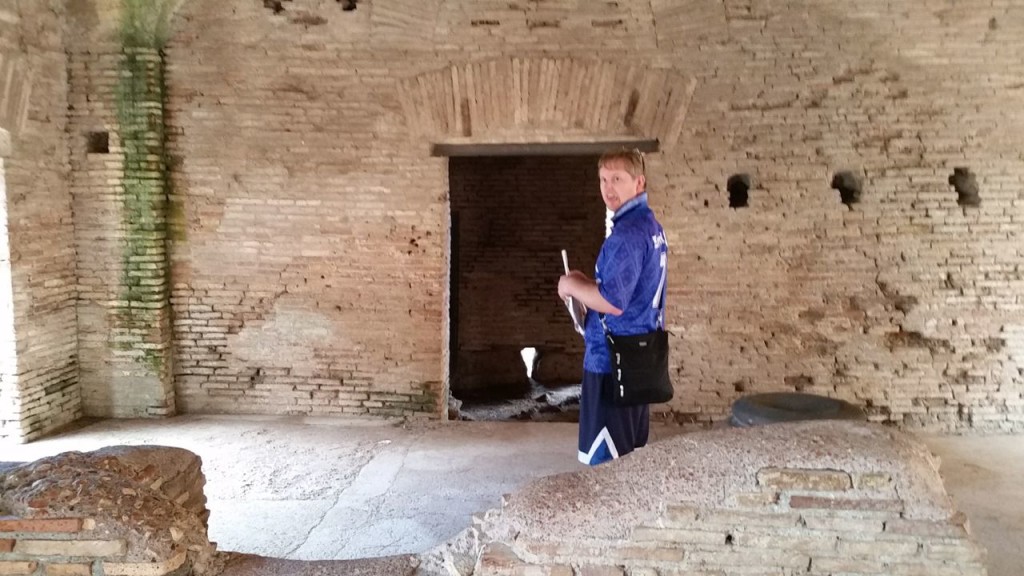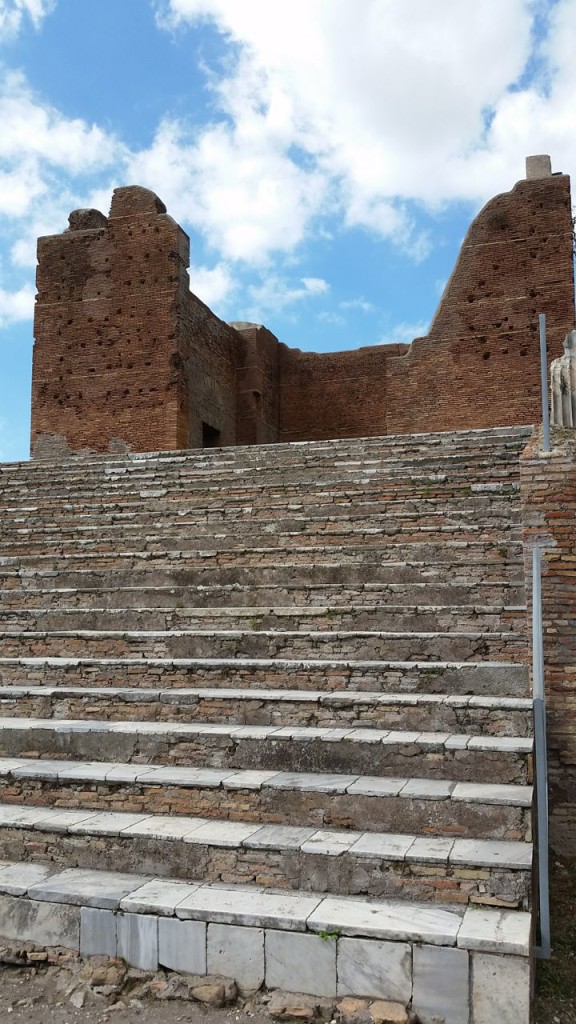 The site is literally right next to the train station.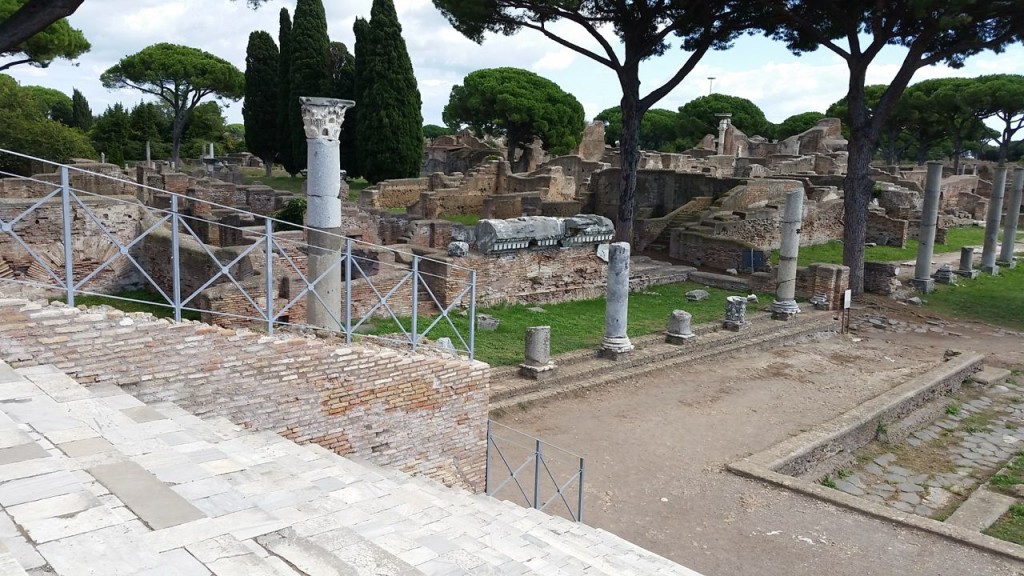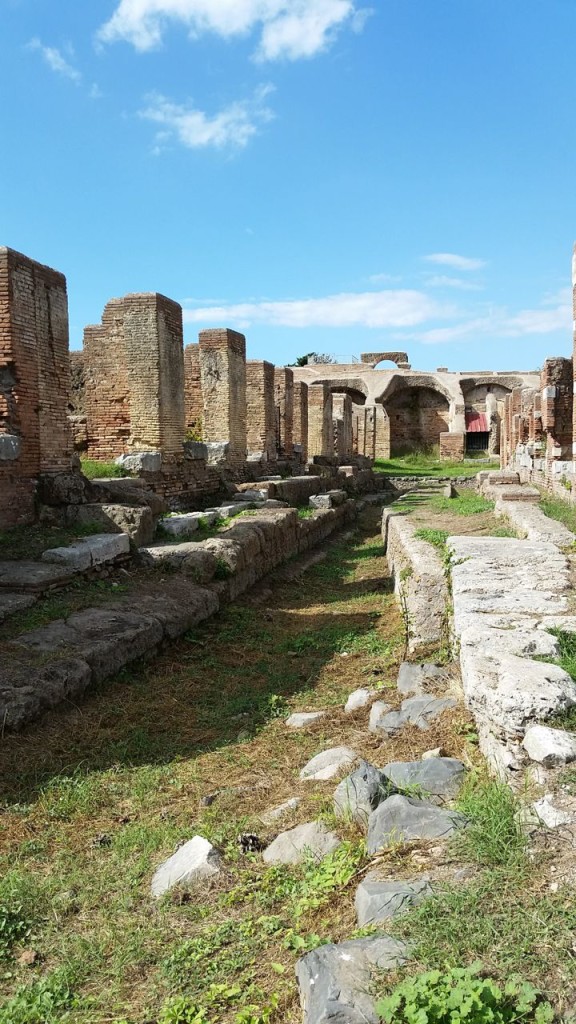 There really aren't many options for food, so consider that before going. There are a couple of places, but we decided to wait until we got back to Rome to eat lunch.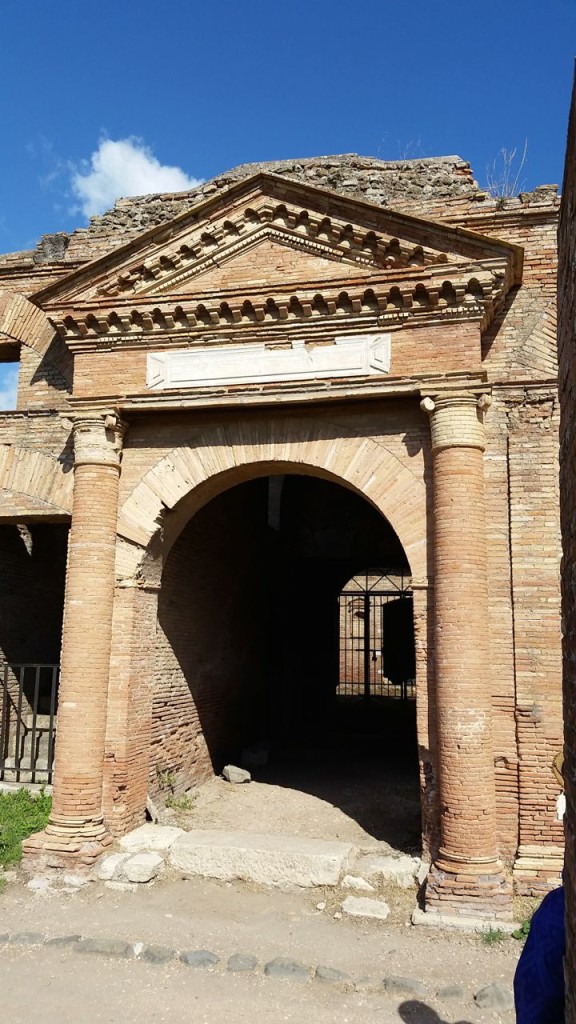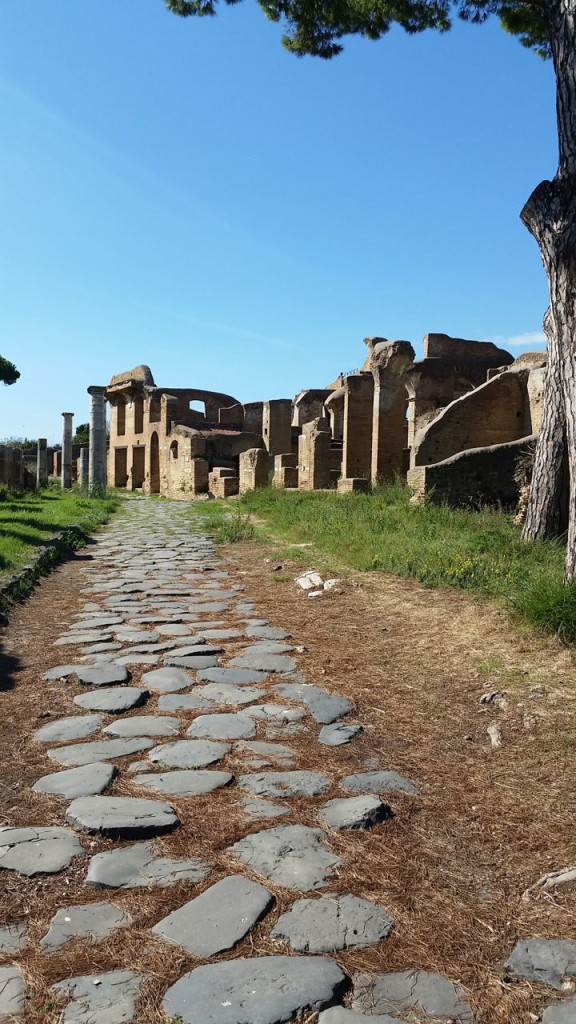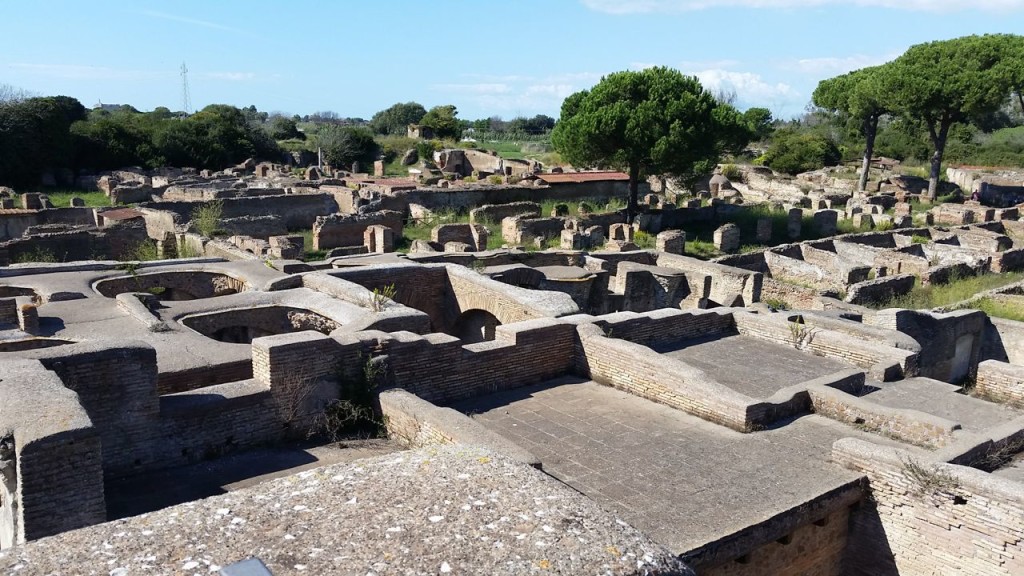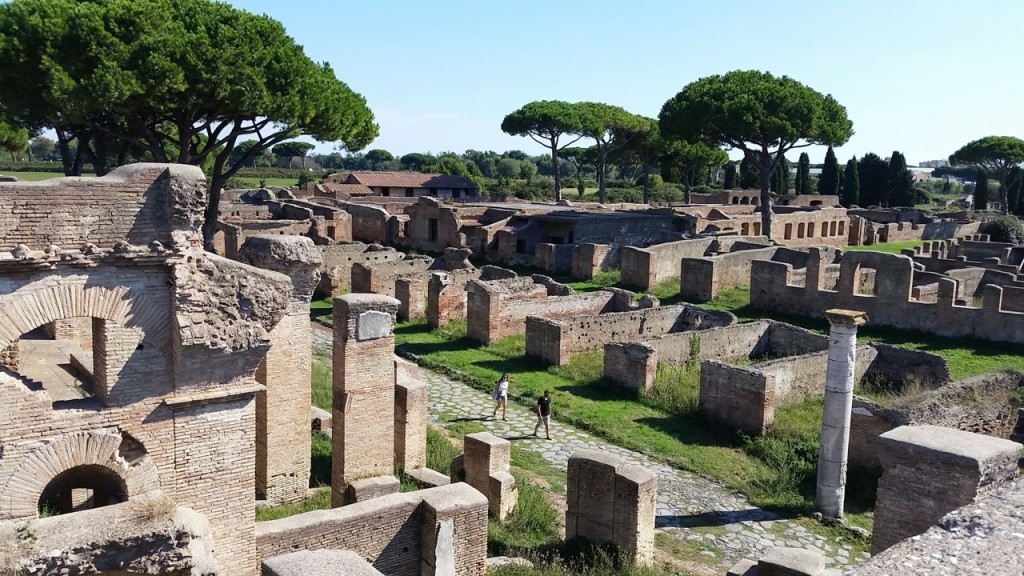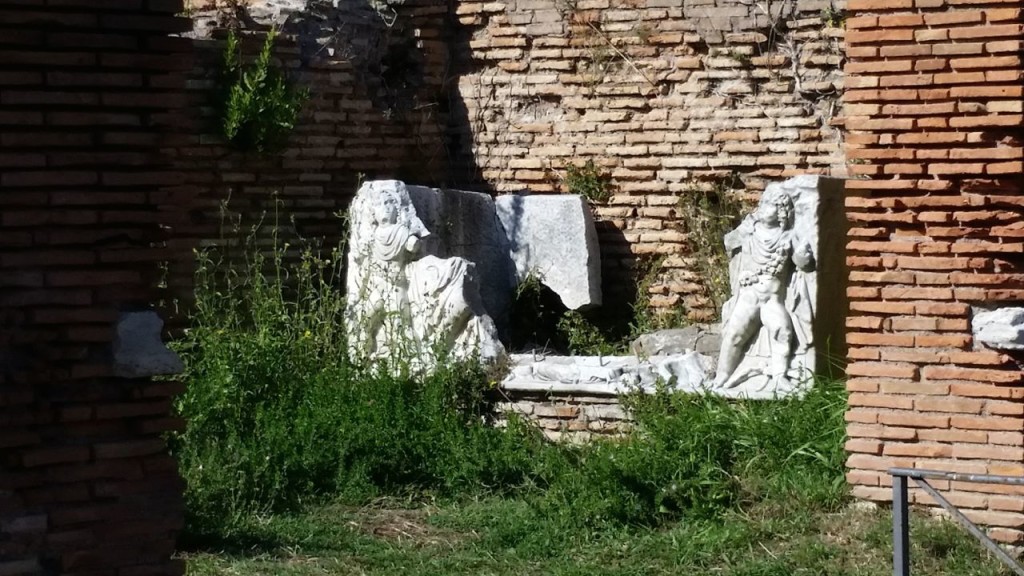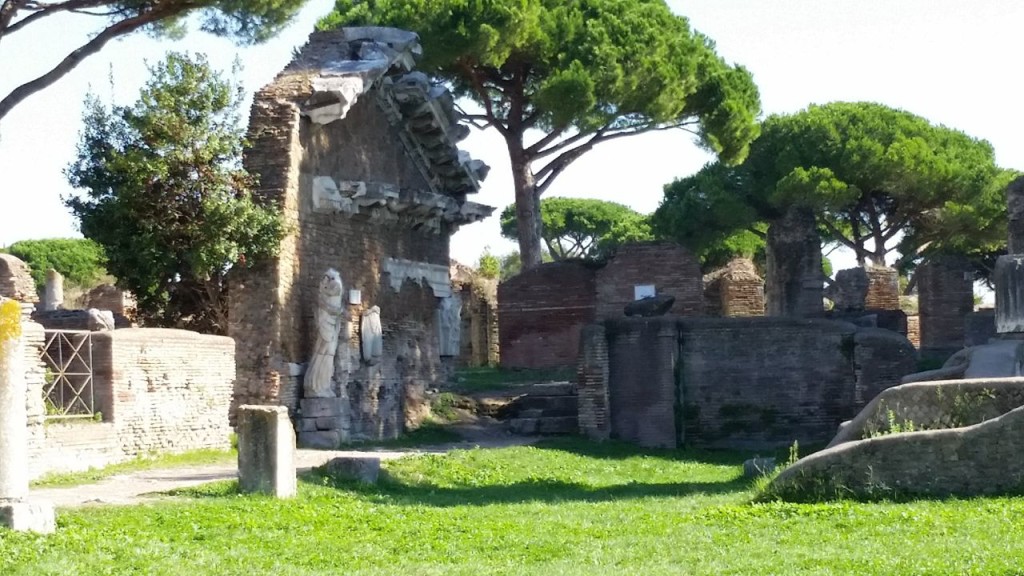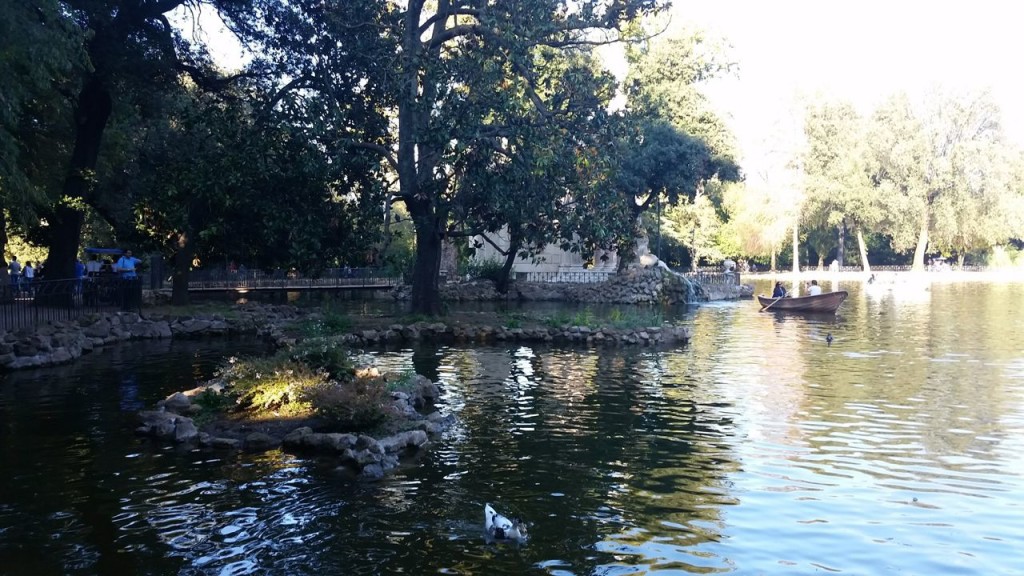 After we got back we went to the Borghese Gardens. It was very Central Park-esque with a Roman flair.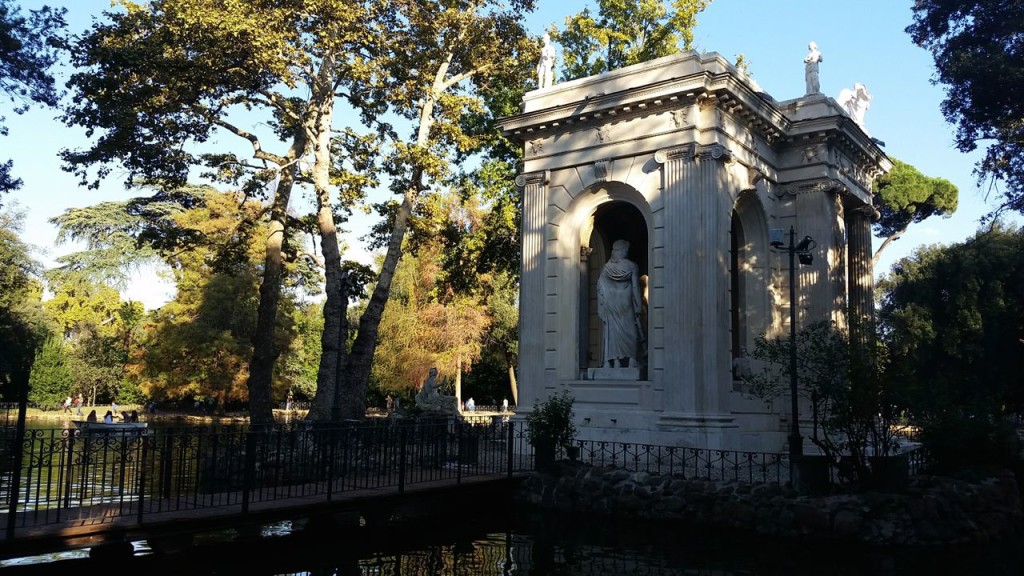 It was so relaxing to walk around eating gelato, watching the families.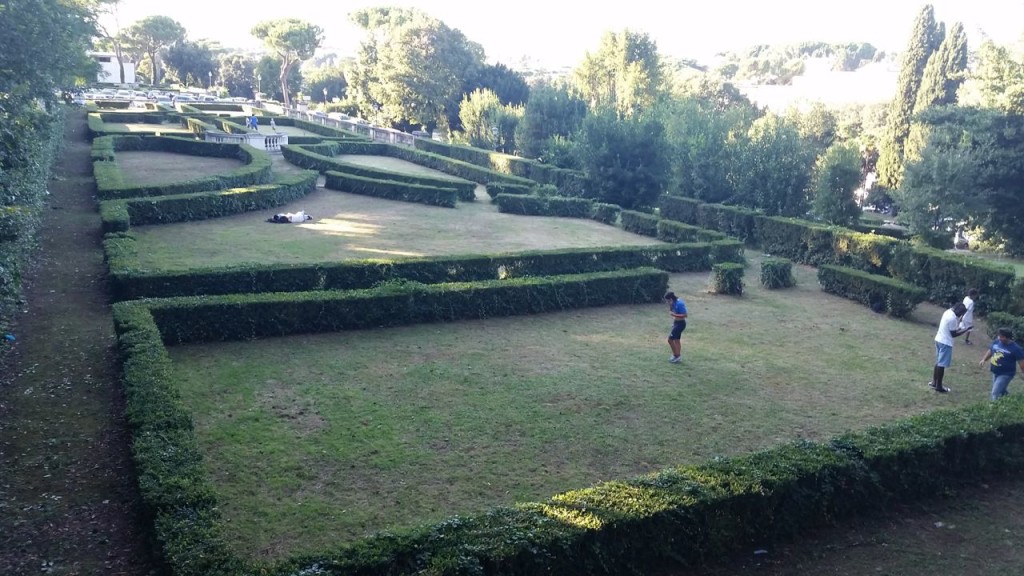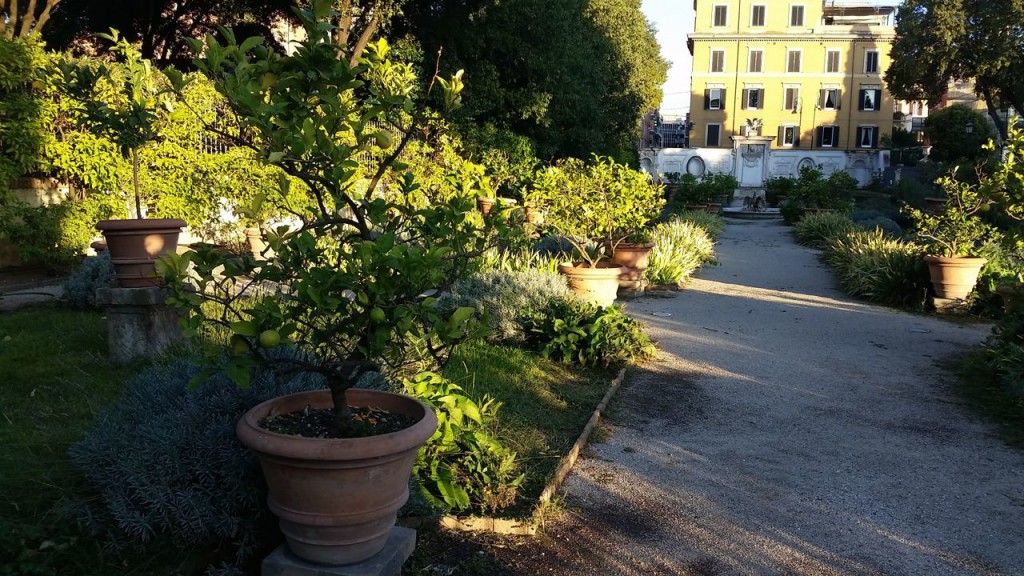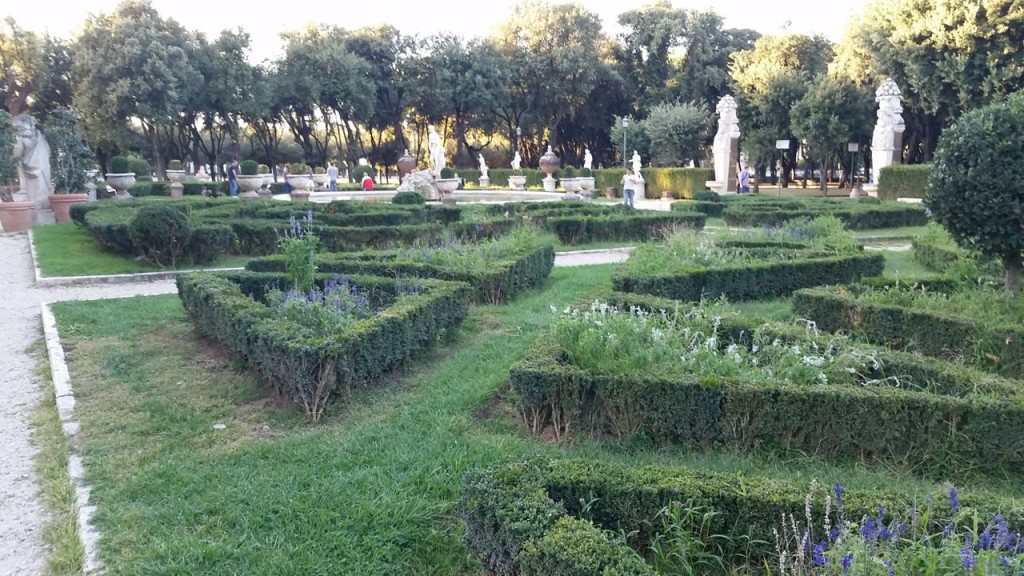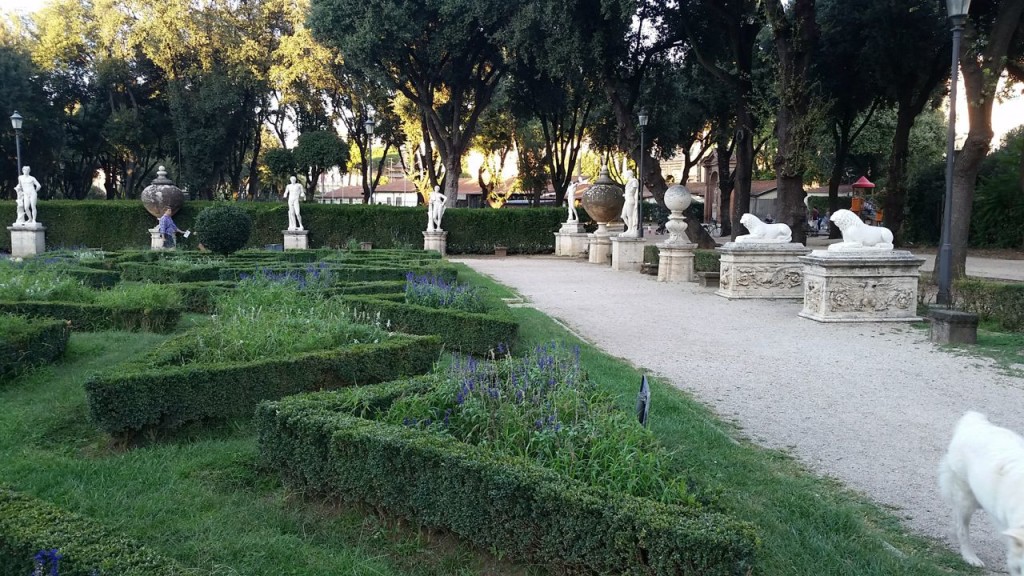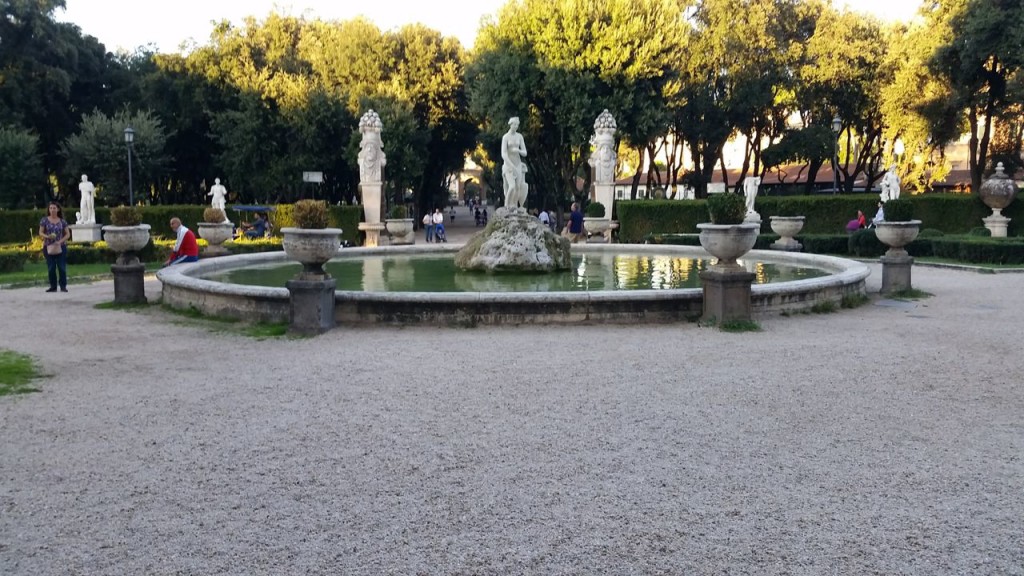 We got to see the Borghese Gardens.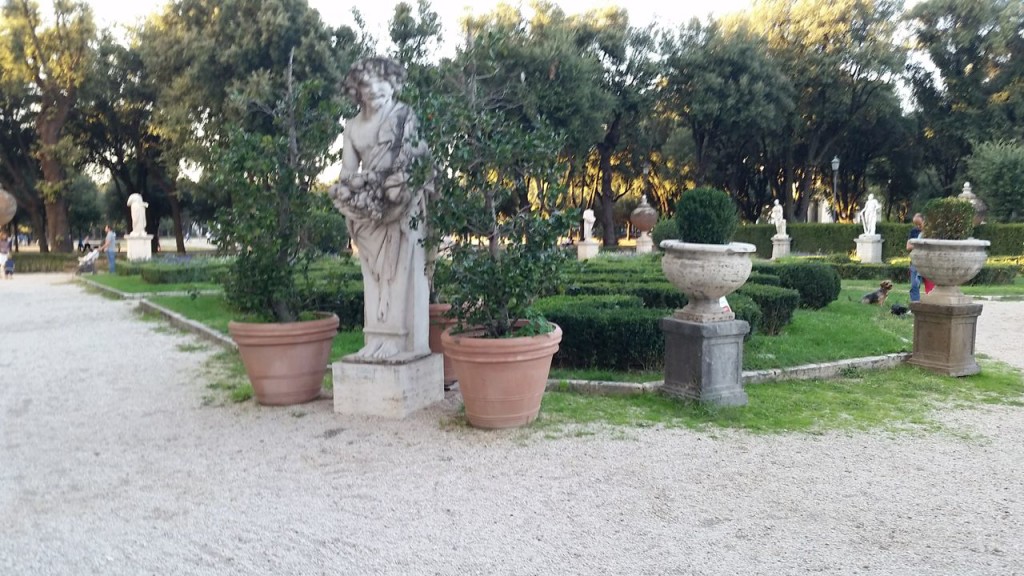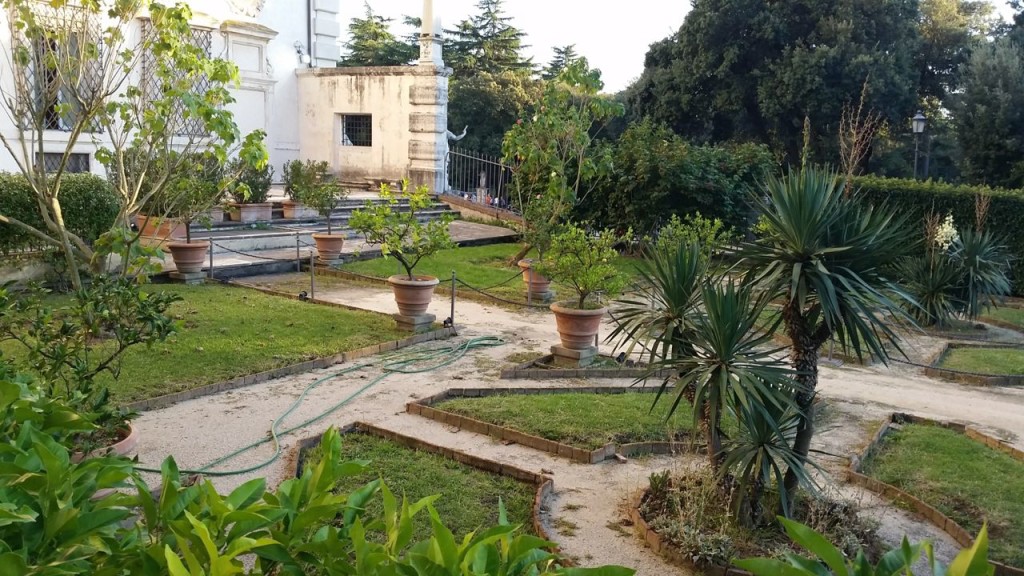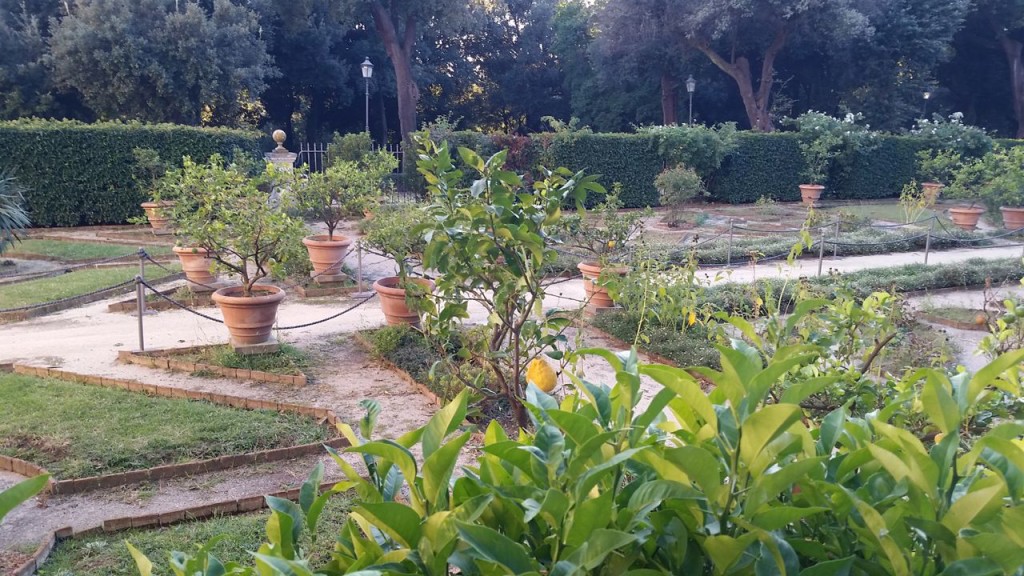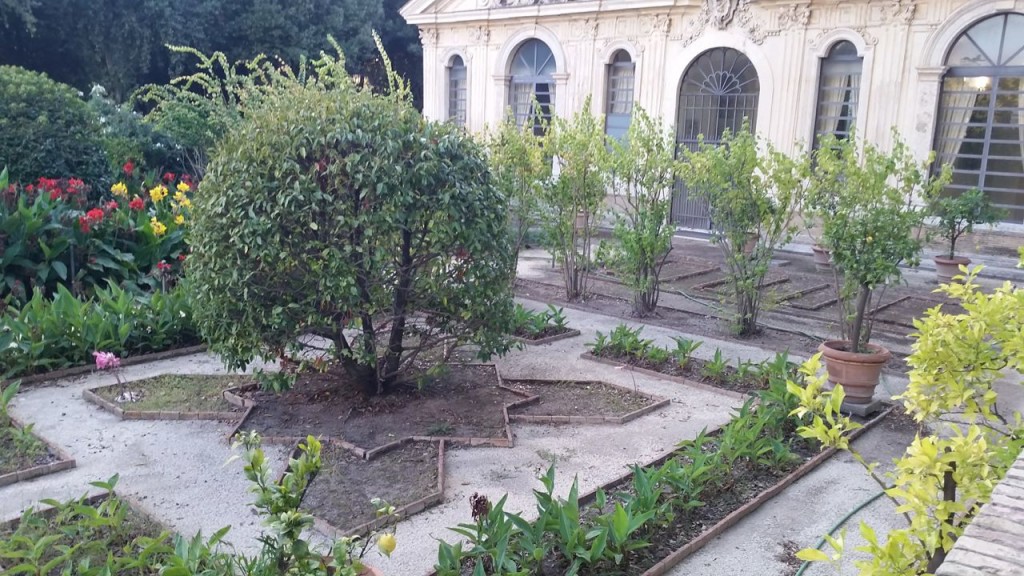 The Aurelian walls were built between 271 and 275 AD.

The walls enclosed all seven hills of Rome.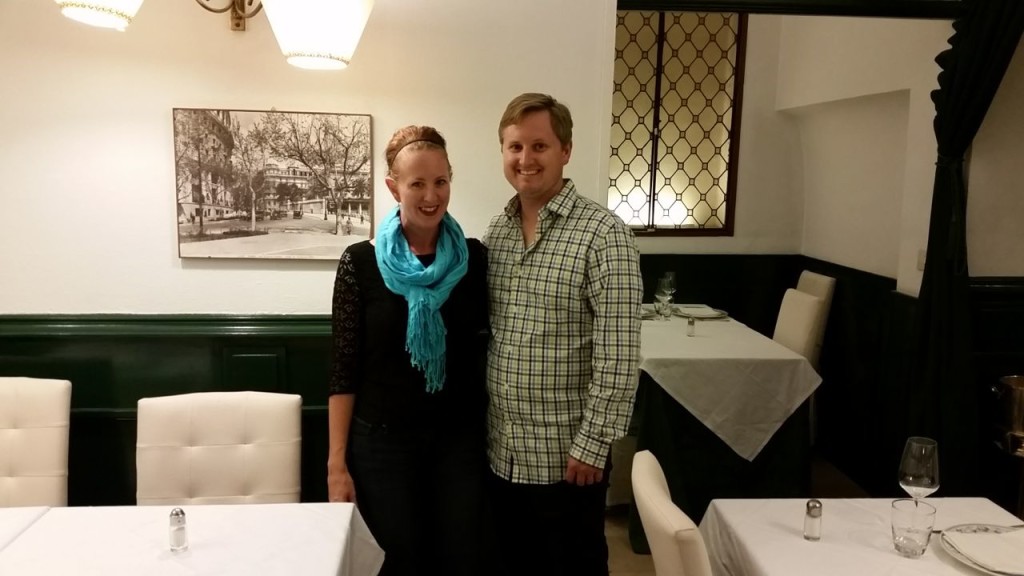 Dinner on our last night in Rome.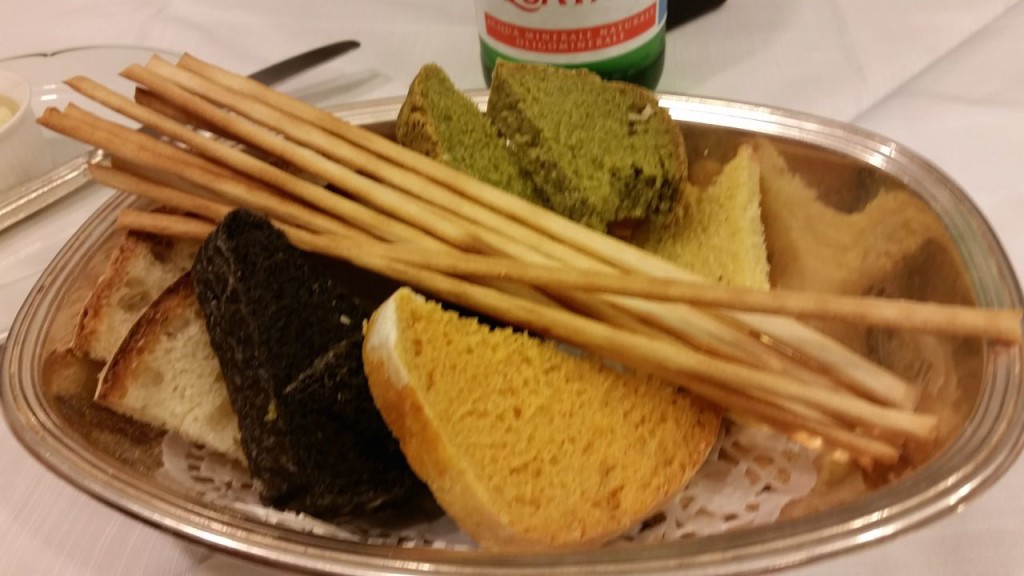 After three weeks we were ready to get home to our kids and our lives. We missed them so much! We skyped every day, and I sent them each a postcard from every city we stayed in. Adam also bought them some books before we left called, This is Rome, This is London, This is Venice so they could read about where we were. Early the next morning we were Utah bound and happy to go. Vacations are awesome, but home feels so nice.