Our return flight stopped in Seoul, Korea, so we decided to stay for 24 hours. Why not? Well I can tell you why not. Because it is not tropical and humid there in February. No, it is snowing and below freezing. A fact that didn't occur to us until we were in the airport in LA headed to Thailand with nothing but beach attire in our bags. I passed a giant electronic sign that told the weather around the world, and when Seoul popped up at 17 degrees, I froze in my tracks. And then I made a frantic call to Cheri and begged her to bring us coats and gloves. We had jeans and tennis shoes (though my feet were still numb the whole time). If she hadn't rescued us, we would have sat in the airport for 24 hours staring glumly out the window. We were in beach mode. Not snow mode.
The airport is actually really scary. When you get off the plane there are just empty, blank, concrete corridors and angry-looking officers directing the herds of people seeking escape. They directed us through so many doors that I was starting to get very concerned that we were actually headed to a prison camp. I was really nervous. I'd never seen an airport that looked like a prison before. Bare gray walls and carpet, dim lighting. Then they let us upstairs…finally! The upstairs is very nice with lots of high-end retail shops, bright lights and white walls.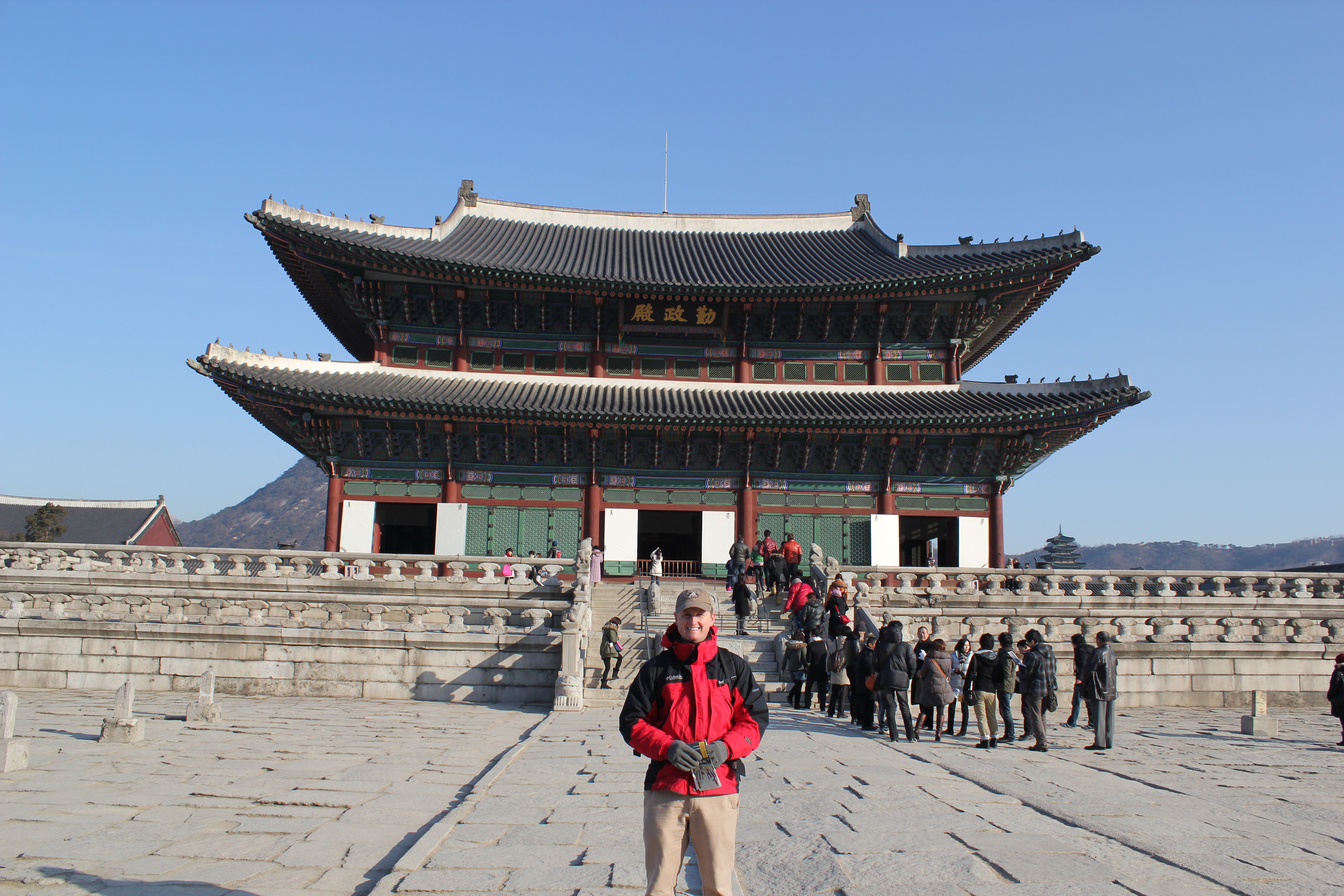 So we went to see some palaces. In the snow. Adam is wearing Mark's coat.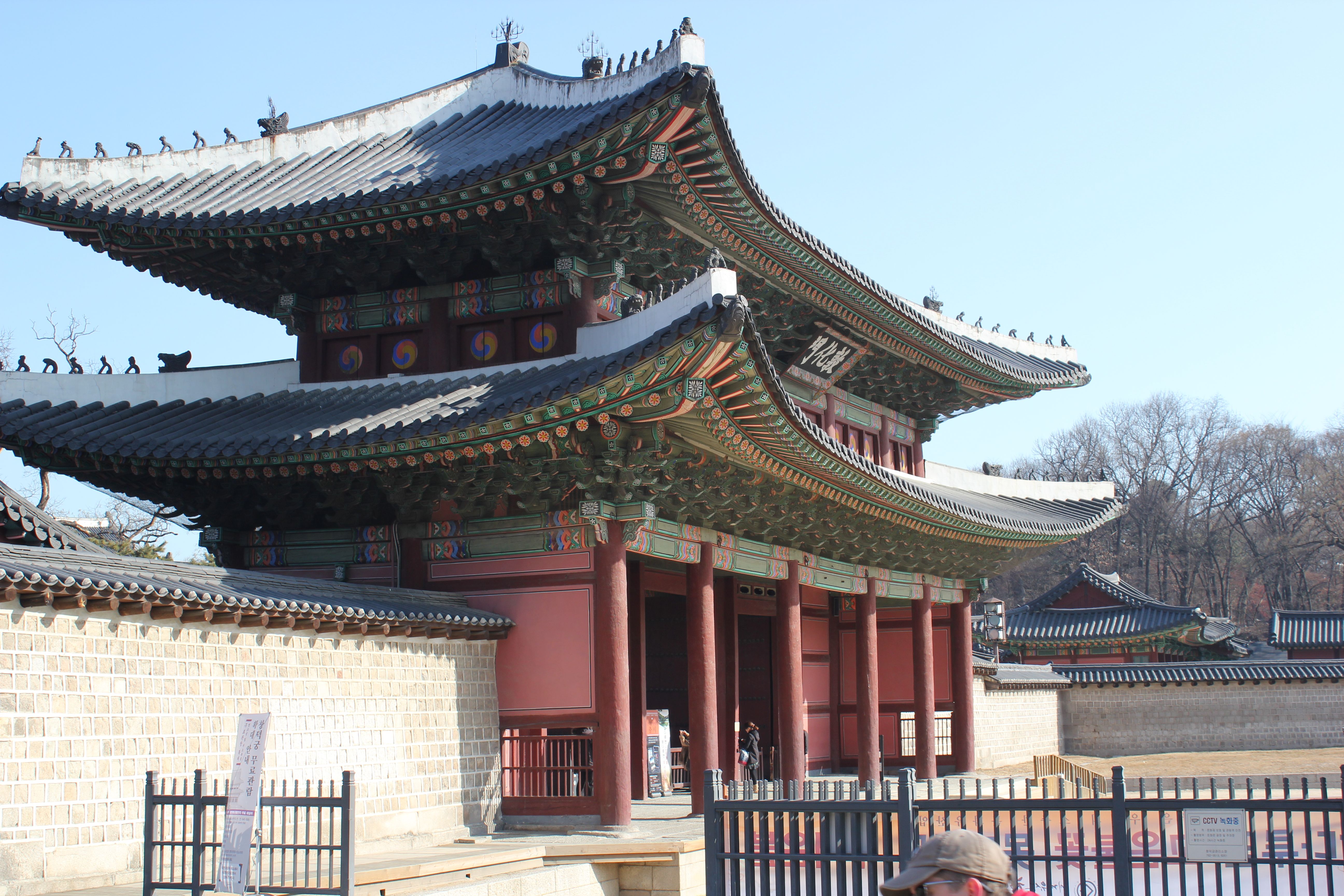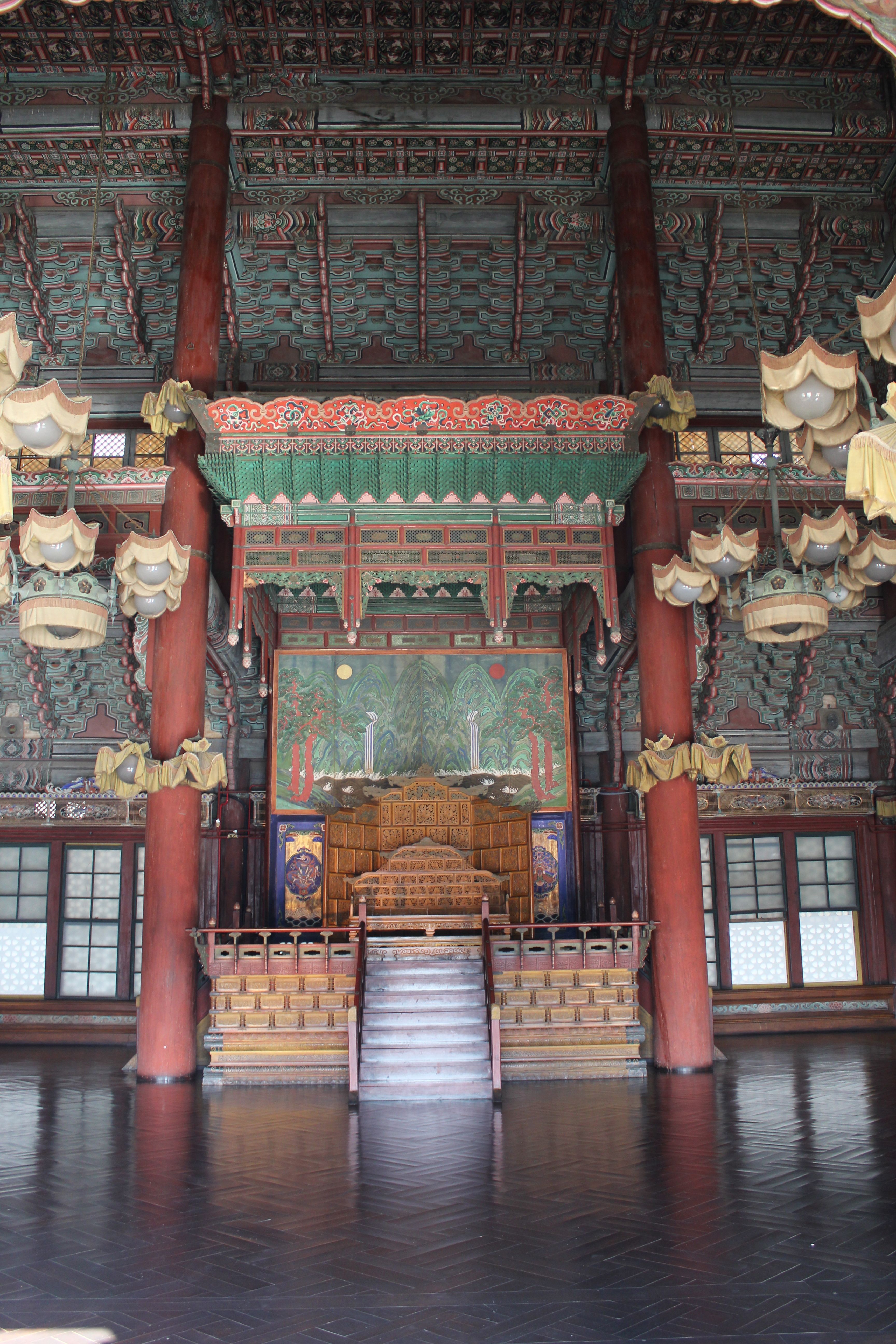 That would be Cheri's coat I have on. And fashionably hole-y jeans that do no keep the cold out.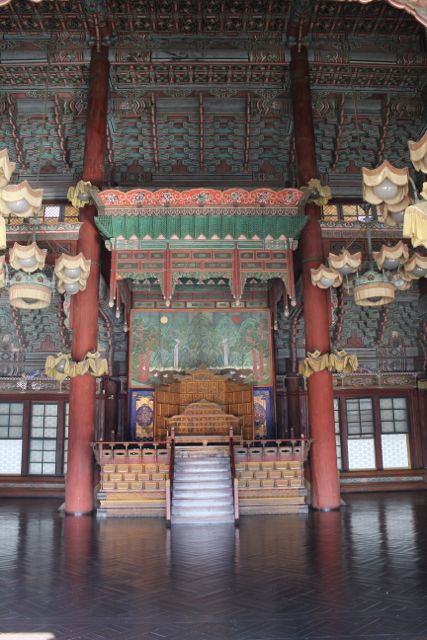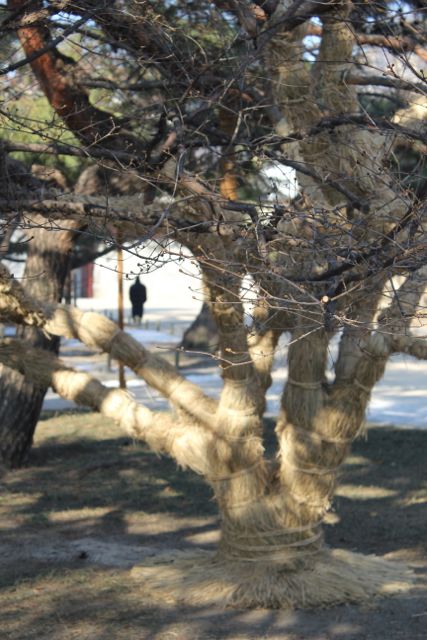 See how they wrapped straw around the trunk and branches to protect it from the cold? I'm fascinated with different horticultural practices worldwide.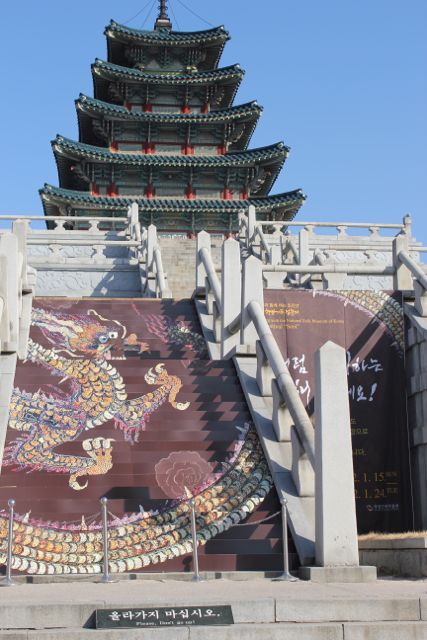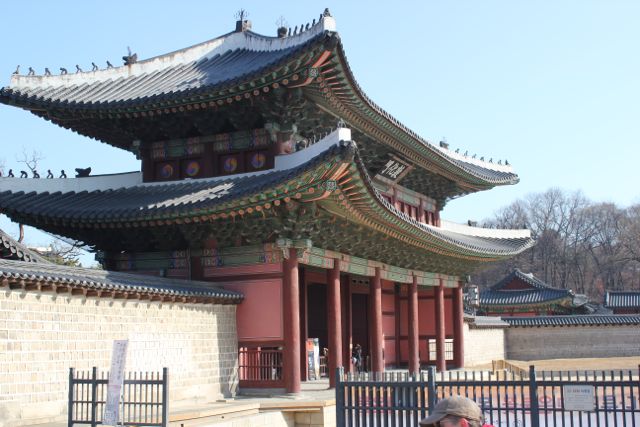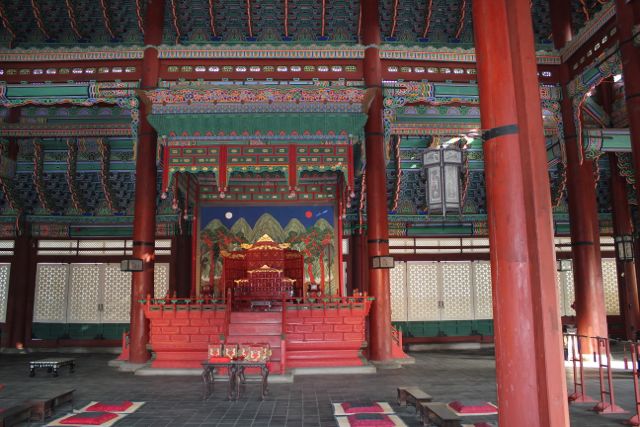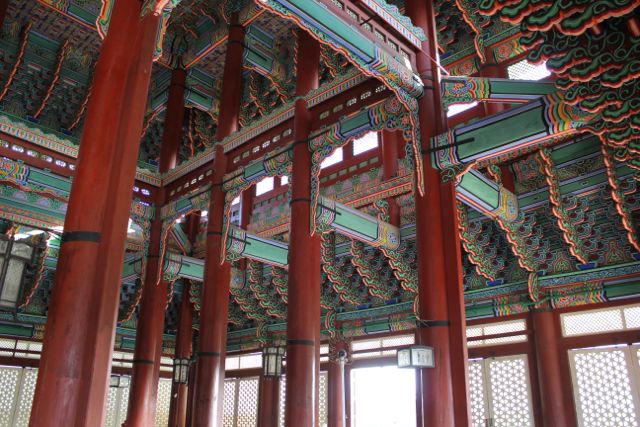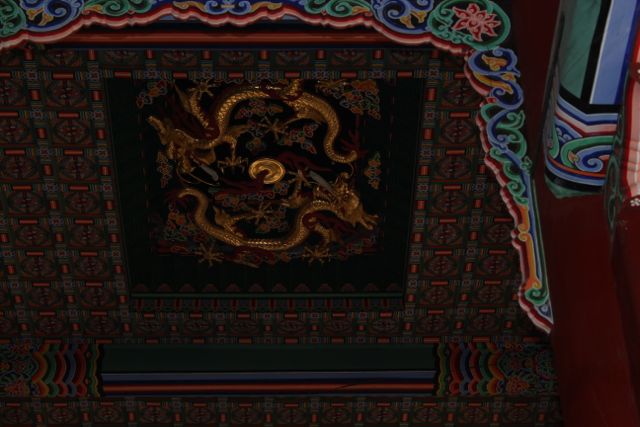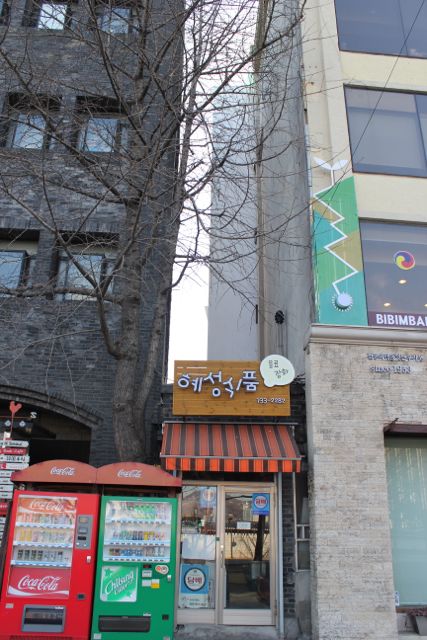 I love that this little shop is squeezed between these huge buildings. Don't sell out!
And then we were hungry. It was a Sunday, and a lot of businesses were closed, but we wanted authentic Korean food. We finally stumbled upon a restaurant that was clearly not aimed at tourists. First we had to take off our shoes, but that was ok because the floors were heated and I defrosted my frozen toes. Then they tried to seat us in the perimeter at tables with CHAIRS. NO NO! I want to sit on the floor where every single other person is sitting.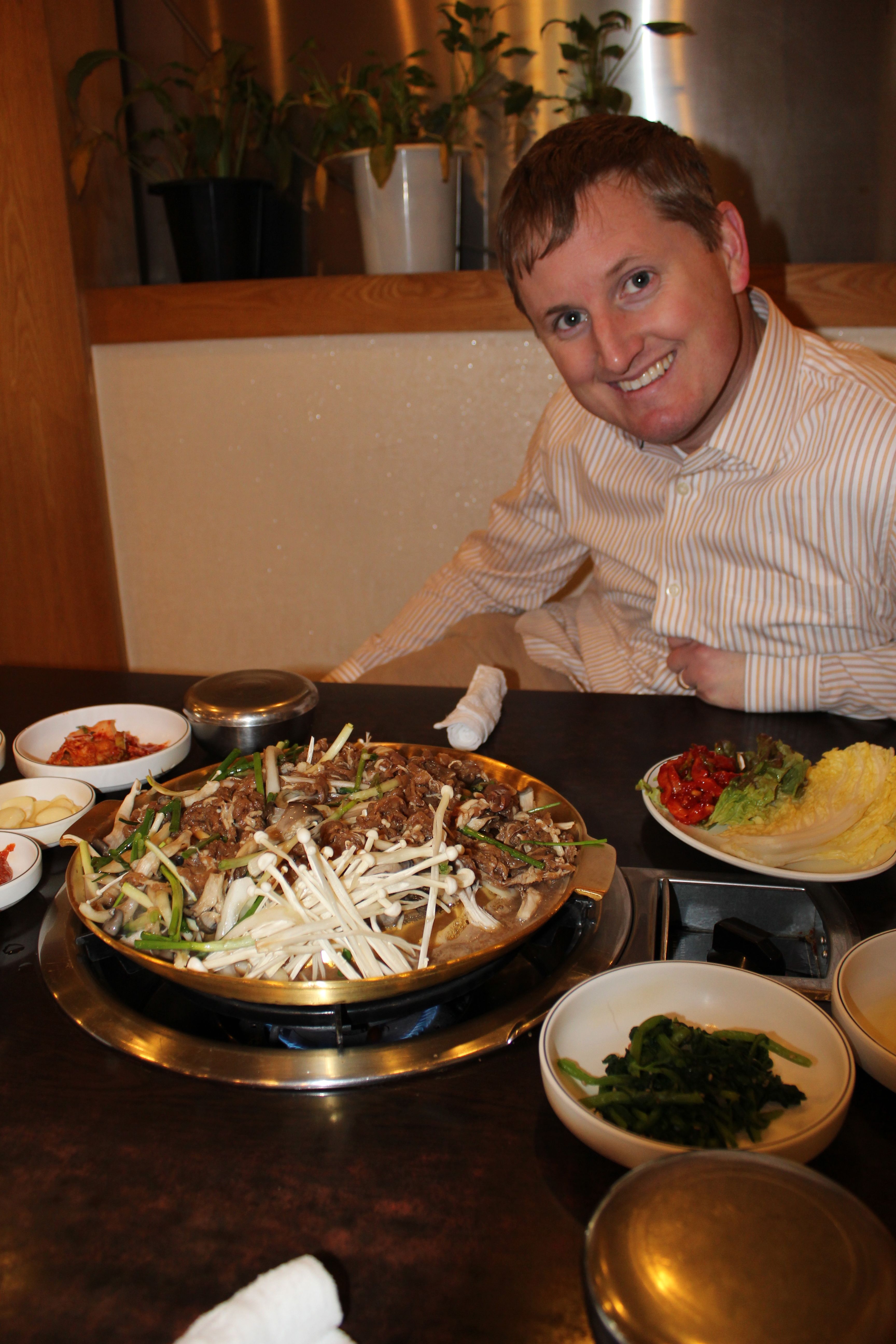 Fortunately the menu had pictures. So in our typical fashion we tried to choose a few different things to share so we could sample as much as possible. We pointed to the pictures and the nice lady kept holding up her index finger indicating we could only choose one. Ok. So I choose one and Adam chooses one. No. One TOGETHER TO SHARE.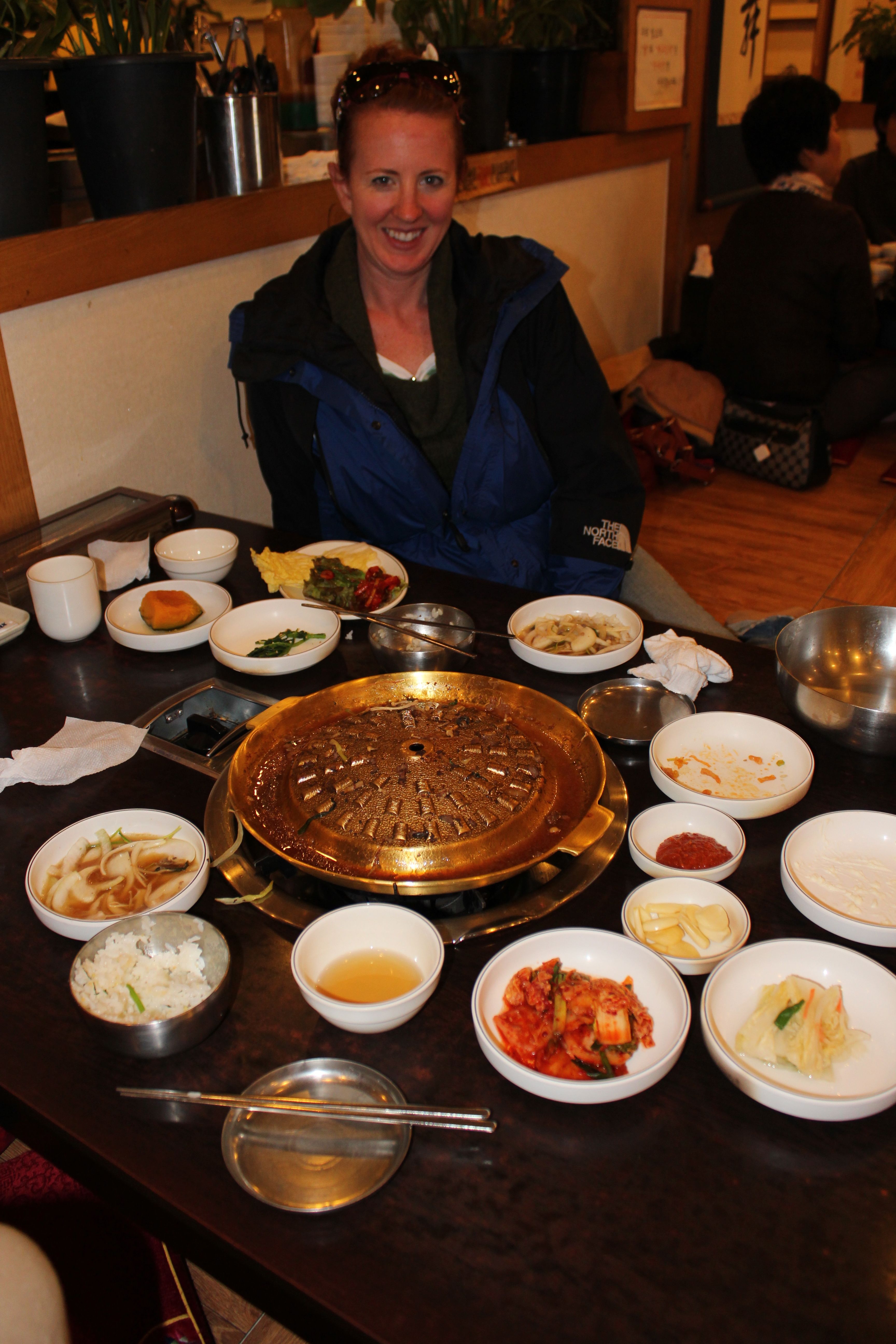 So after choosing one menu item she brings out this huge spread. We were supposed to cook our meat on the little grill, but we were doing it wrong, so the nice lady kept coming over to show us how to do it right. Maybe we were such a novelty that she was amused by our ineptitude instead of annoyed.

Either way she was very nice, and the food was INCREDIBLE. There was this potato salad that looked like American potato salad, but it had carrots and apples in it. Korean barbecue is so delicious. I wasn't familiar with Korean food at all, but it was love at first bite. I've made it at home, and it was fabulous.

We had to ride this tram

To get up to this tower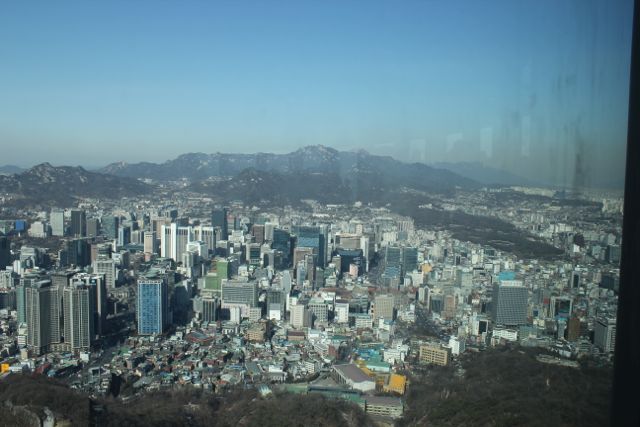 To see this view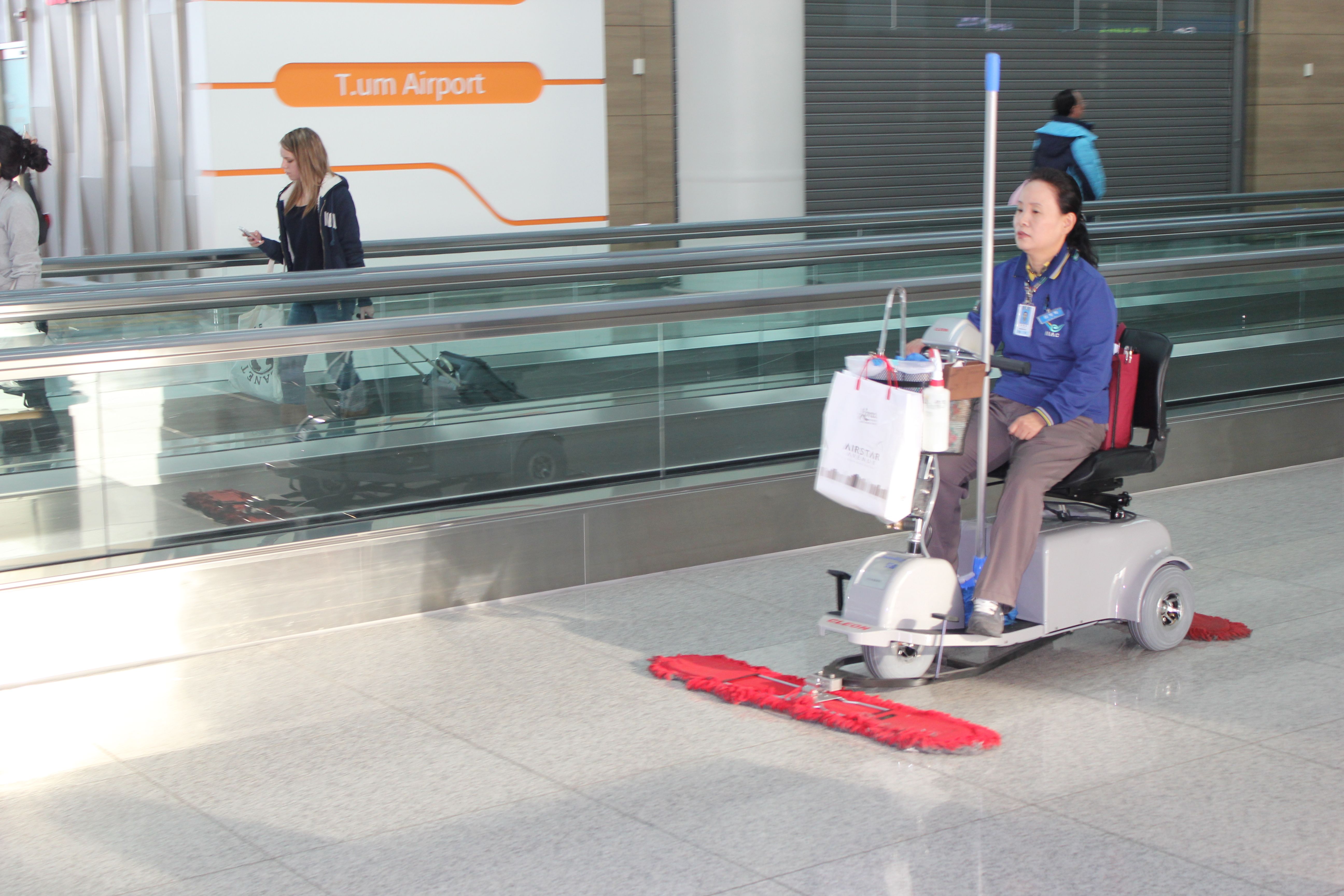 I need one of these to clean my floors!