Our kids' very most favorite babysitter came to play while we were in Amsterdam, Brugge and France, and they shed nary a tear when we left for two weeks. Mommy and Daddy who? There was no shortage of fun around here during our absence.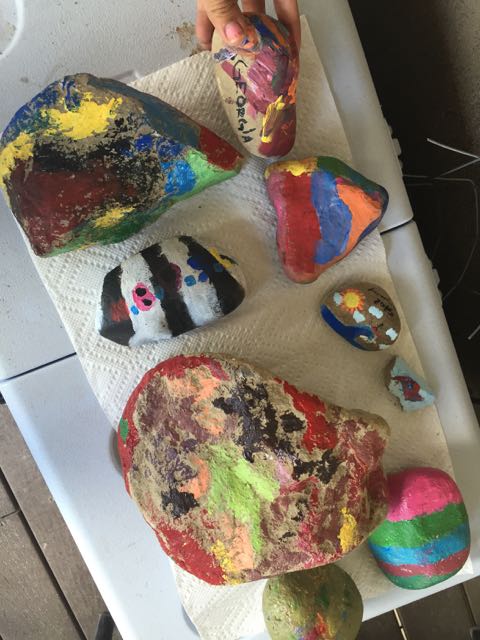 They got to paint rocks.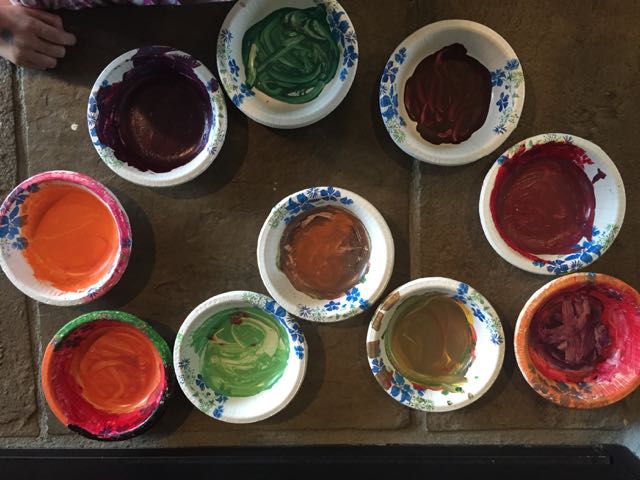 I won't lie, I never get out the paints. With 6 kids that close in age, there aren't enough of me to supervise the potential disaster. Nicole is brave.
In July Adam and I built a new chicken yard for the chickens in our orchard, and there was this 12 inch piece of lumber left. Brinlee wanted to paint it and make a baby Jesus. Well, Nicole helped her do it. Here's baby Jesus. He has been rocked and cuddled much. Brinlee is always full of ideas. She held onto this piece of wood, and that idea, for a month before she got her opportunity.
Even though our yard is basically a park, they went to a park for a picnic.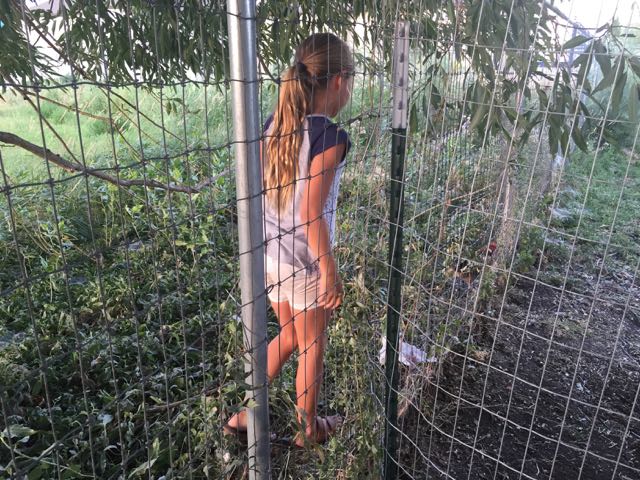 Our very naughty chickens love to fly over into the farmer's field behind us, and the kids climb over and rescue them. For some reason, they won't fly back over to safety. Chickens are dumb, ya'll. Dumb and dirty.
A roll of Saran Wrap to protect the table while painting. See why they love her? Nicole is fun. Mommy is not as much fun. I can admit that.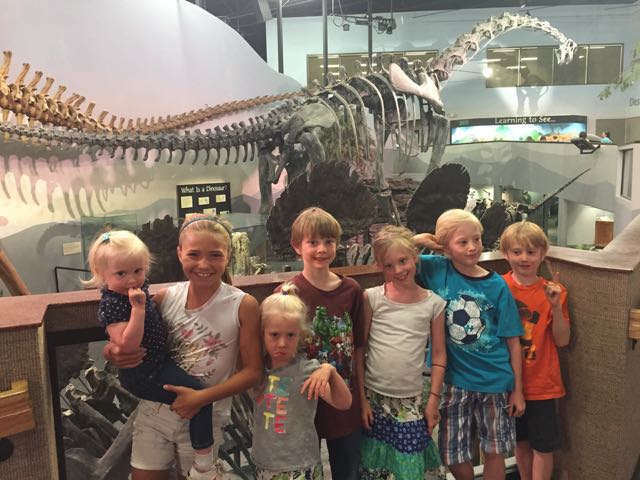 She took them somewhere just about everyday, which is something my sanity cannot handle. I'm a homebody. I love to stay home for days at a time. My favorite days are the days I don't have to leave the house. Nicole is not a homebody. She likes to get out and about.
We have a membership at this awesome place that has gardens, museums, all kinds of things, and they went there a ton. This water table is really fun for little ones like Georgia.
This is a high force winds room.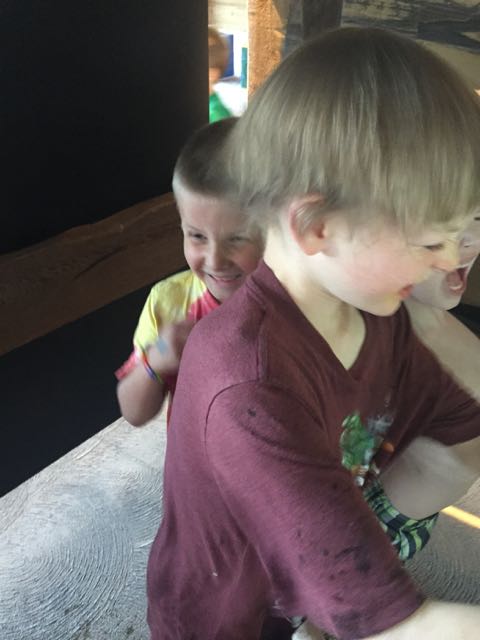 Everyday Nicole sent us emails letting us know what they did that day. This is one she sent: "So we ended it up going to the movie! It was so fun! The kids love it and Georgia loved too! She would always point and laugh and it was so cute! So then I forgot to buy diapers when we went, so we stopped on our way home and bought some diapers and went home and had dinner 🙂 so tomorrow will be a fun day! We will go to the curiosity museum again in the morning, then we will have a picnic for lunch, then quiet time. Then we will have a paint day with Shaylee ( they all requested that ) and then we will have a dance party with costumes, then dinner and bed time 🙂 it will be fun!! So, the chickens now are trying to get to the branch at the back of the coop the one by the fence so one of the chickens feel on the other side of the fence and I had to jump over the fence and get it. It was hilarious but it worked. I hope they don't do that again tho. How many chickens you have tho?? I wanna make sure no one is missing."
Now you can see why they love her so much. Just reading that exhausts me. I would have a meltdown after three days of that. Maybe two. Even one day would wear me out.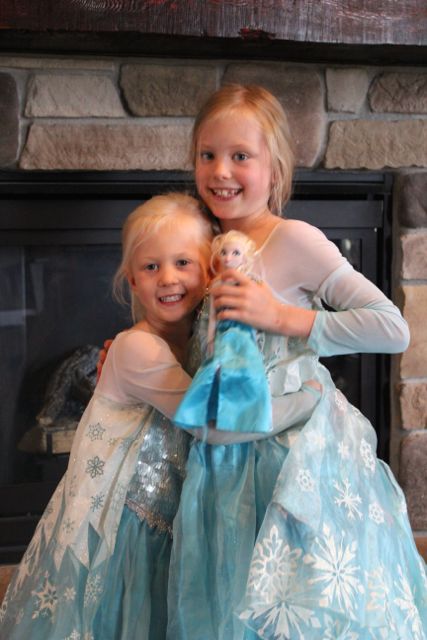 Daisy and Brinlee are so close, and I love that. Daisy loves to do anything Brinlee does, and though many nearly-nine-year-old girls would be annoyed by a 5-year-old copying them, Brinlee is so sweet and kind that she doesn't mind at all. They are really sweet together.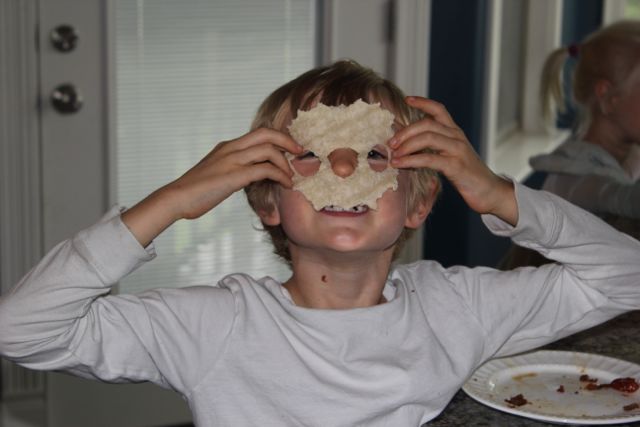 Caisen is so silly.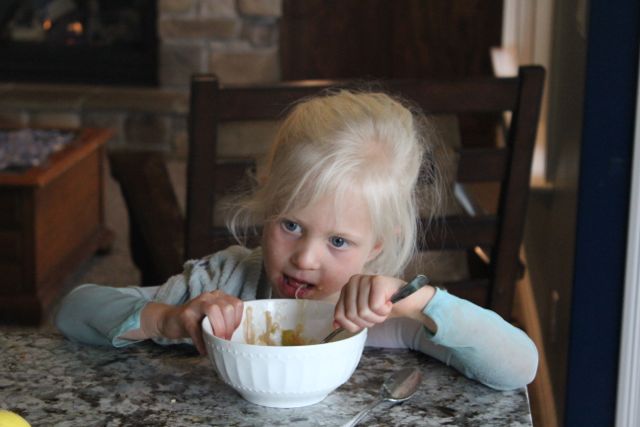 Daisy enjoying lunch.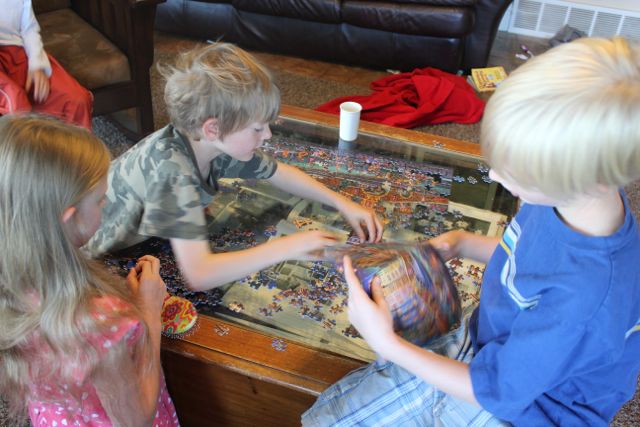 We sent the kids a 500-piece puzzle of Amsterdam while we were in Amsterdam via Amazon. This is something we do to help them feel connected to us while we are on our trips. They had a great time putting it together.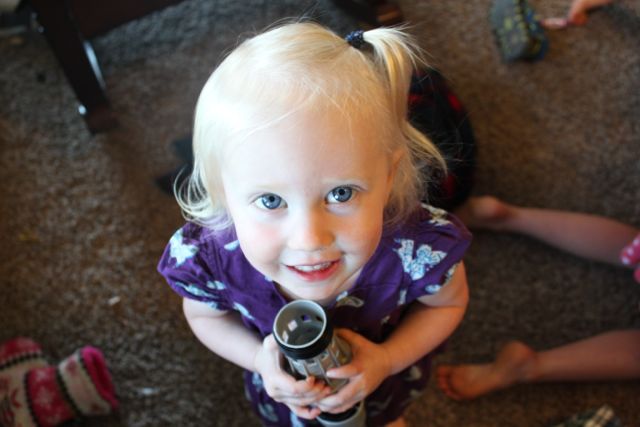 I'll be honest, I have the hardest time leaving my youngest. When Daisy was this age we went to Thailand. Now it's Georgia. At this age they just don't understand. Leaving this adorable little face was so hard. I wanted to pack her in my bag.
They had lots of meals on the deck, which they love.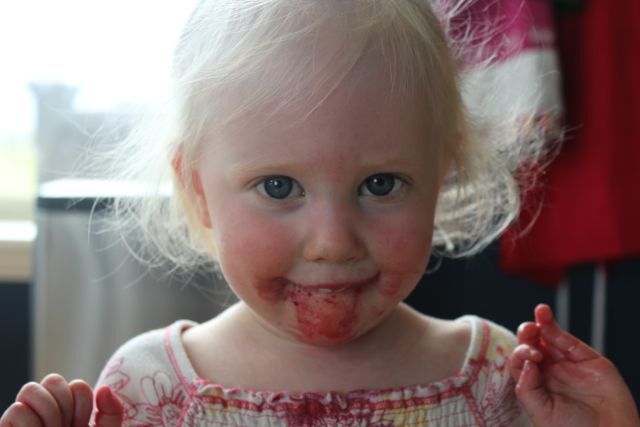 Georgia discovered our strawberry patch. I'm sure she will figure out where the raspberries and blackberries come from as well. It's only a matter of time. The kids spend half the summer out there eating fruit. I never get any.
Sweet Brinlee was such a great helper while we were gone.
Georgia loves to sit in her chair and watch the chickens.
I leave the boys' hair longer in the summer as a form of sun protection. It covers their ears, necks and foreheads. Kimball was also a great helper. We got daily emails and pictures from Nicole letting us know what was going on.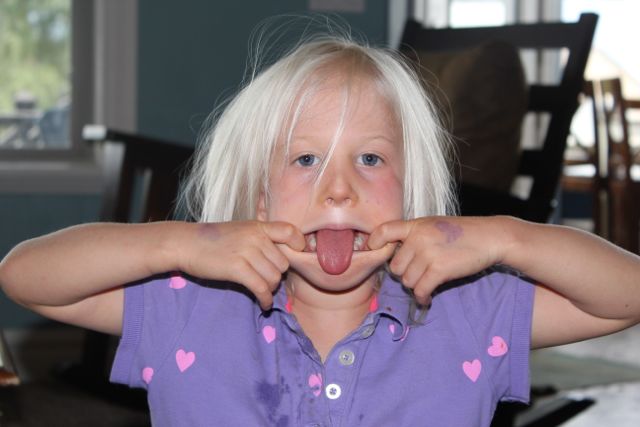 Nicole also loves to take pictures, and what kid doesn't love to have their picture taken?
Georgia has the greatest siblings. They all adore her and take such good care of her.
One of their favorite things when we are gone is to go to the Dollar Store with Nicole. This time they got kites.
We have the perfect yard for kite flying. We have almost an acre, and lots of wind.
Instead of a kite, Georgia got a stuffy. She calls him Teetee, which might actually mean baby. She takes Teetee everywhere.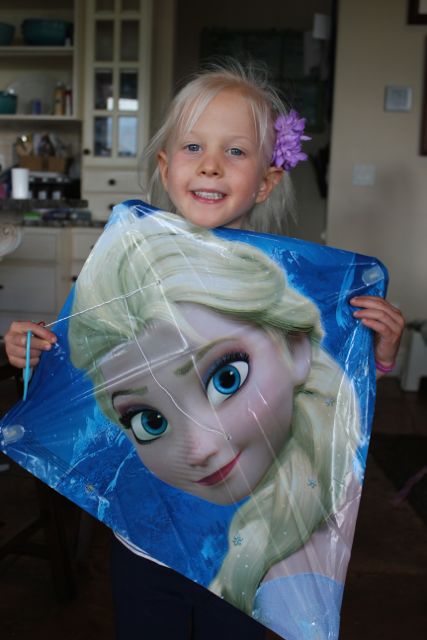 Daisy actually thinks she is Queen Elsa because they have the same hair and blue eyes. Maybe she is. She loves all things Elsa.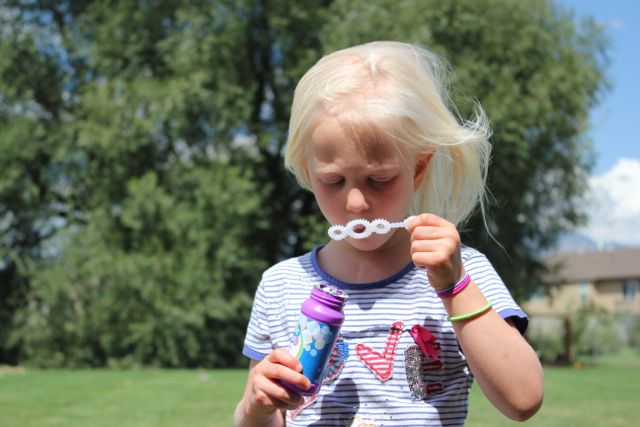 She also bought them bubbles, which they love.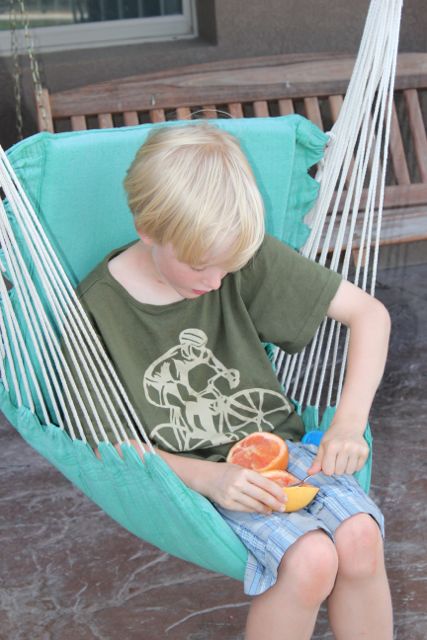 Sawyer and the other boys especially love these hammock chairs. When they aren't in my berries, they are in these chairs.
I love that Nicole is so good at documenting what they do while we are gone, and I love that they have so much fun with her. She takes great care of them.
Of course the kids were super excited to see us when we got home, but what they really want is Nicole and us. Knowing they are having so much fun and being well cared for while we are gone makes it much easier to leave. It's still hard, but it really eases our minds.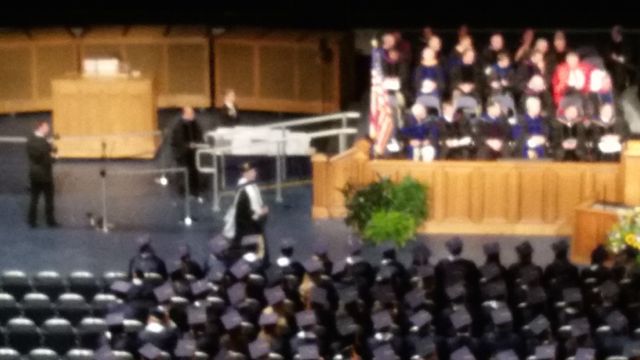 Right after we got back, my parents came to town because my brother, Mark, earned his PhD!! Go Dr. Mark!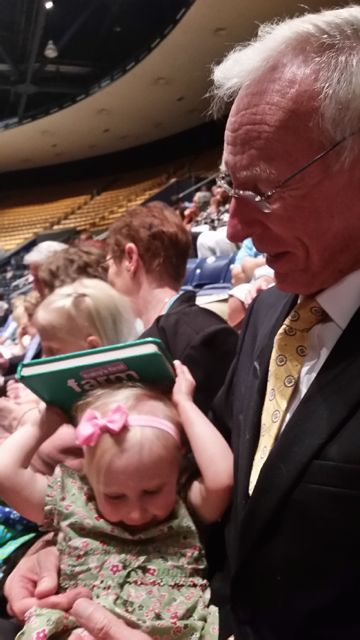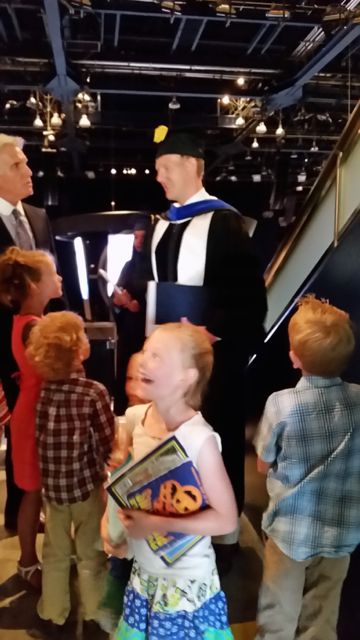 We are so proud of him.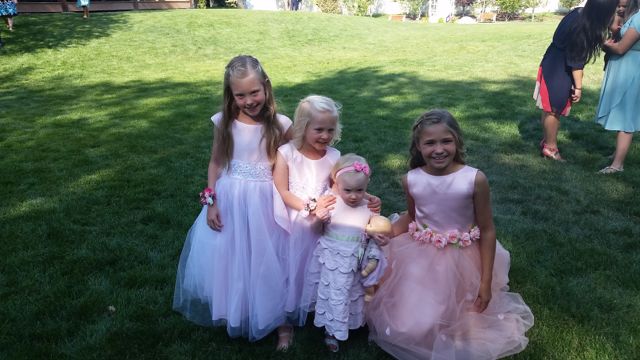 And then right after that, like the very next day, Nicole got married. She asked Daisy and Brinlee to be in the wedding. Georgia was so upset when their dresses came and there wasn't a giagantic foofy pink dress in there for her. We had this other pink dress for her that we convinced her was for the wedding. The other little girl is Nicole's soon-to-be sister-in-law who actually came to stay and play while we were gone. The kids love her. She was a lot of fun.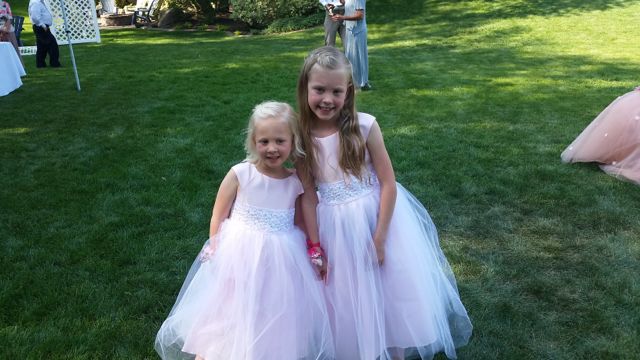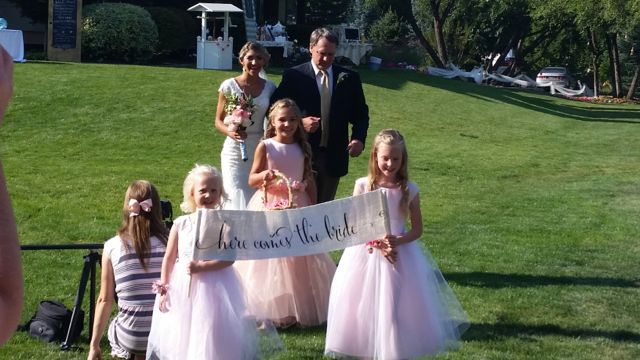 This is a really cute idea, and Daisy and Brinlee were over the moon excited to be in the wedding, wear the dresses and carry this sign.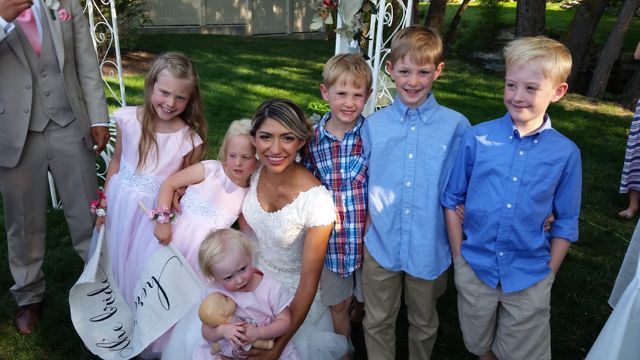 The beautiful bride with her favorite kids. When we got there, Caisen started bawling. He was hysterical, and what we finally got out of him was that he thought this was the last time he was ever going to see Nicole. Poor sweet boy.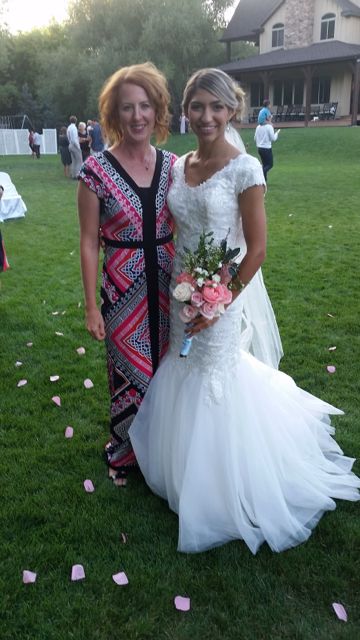 After the ceremony Georgia kept wandering over and just standing next to Oee (what she calls Nicole). It was a beautiful wedding.
We got the kids back in swim lessons. These are Georgia's first lessons.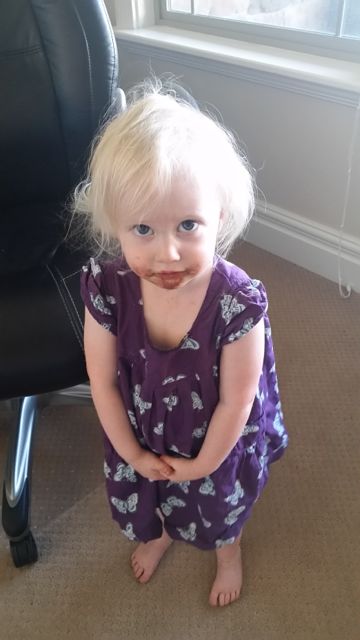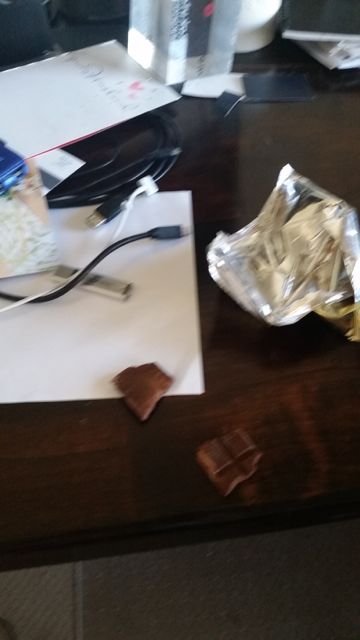 Georgia has inherited the chocolate addiction from her father. She found his stash and went and hid in his office to eat it. Busted! But who could be mad at this face? Look at those big blue eyes!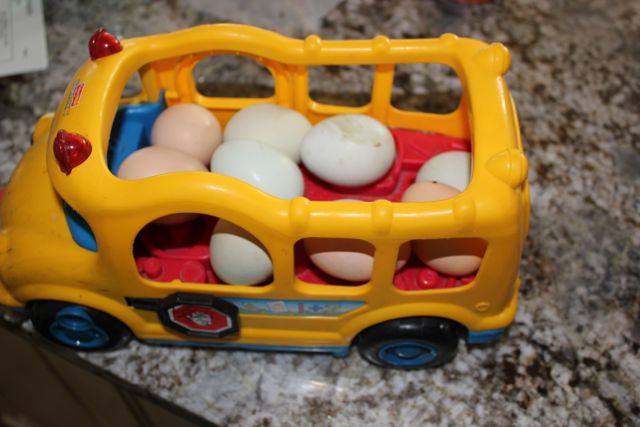 I sent the kids to collect eggs from the chickens, and they came back like this.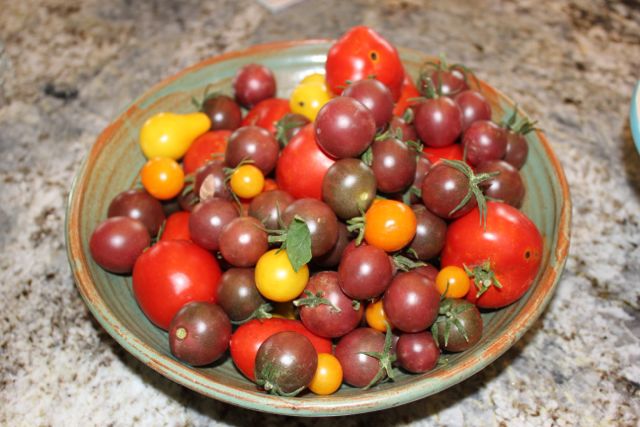 Tomatoes are the reason I started gardening in the first place. We look forward to them all year and don't eat any that don't come from our garden.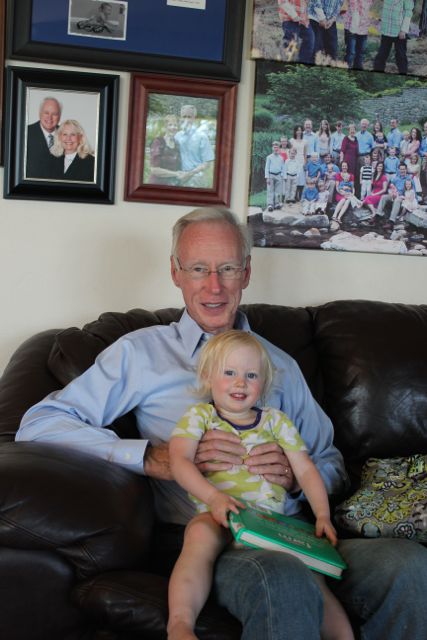 We got to spend some time with my dad while he was in town for the graduation.
The kids love their granddad.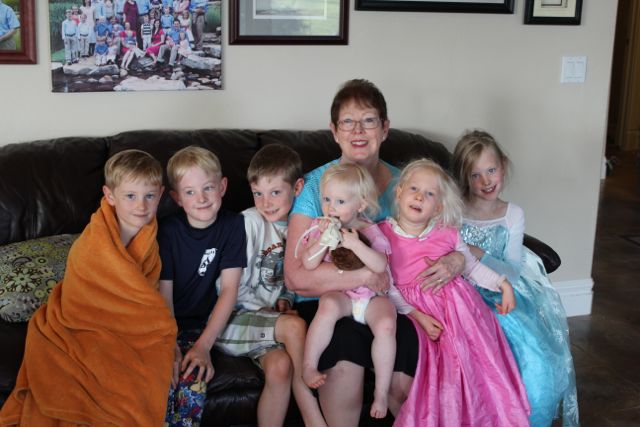 Granddad only came for a long weekend, but Gran got to stay longer. We were all excited to see her.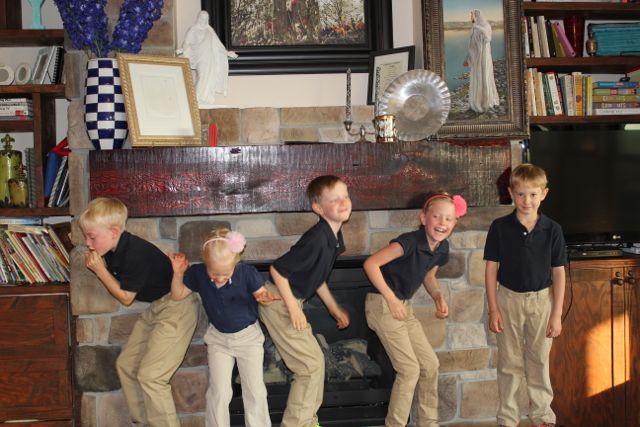 The first day of school arrived, and they were so excited to see their teachers, their friends. Caisen is excited too. He just hides it better.
I love the beginning of school when their uniforms are all crisp and new, the shoes don't stink and their hair is freshly cut.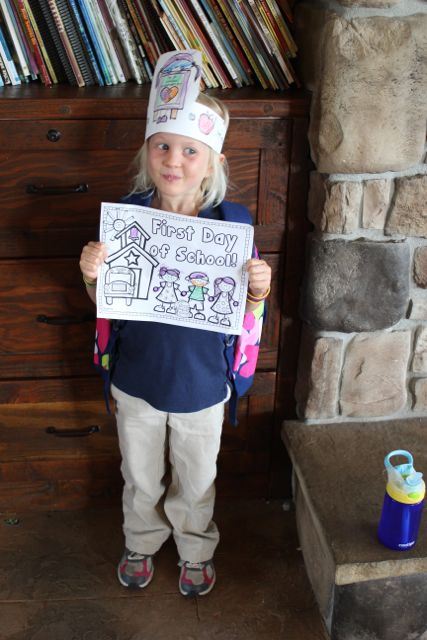 Daisy was so excited to start kindergarten! She had a great first day with the same teacher Caisen had. The teacher Brinlee, Kimball and Sawyer had moved to first grade, and they had her two years in a row. Daisy will probably get her next year.