After Magome and Tsumago we took a shinkansen train from Nagoya to Himeji. We stayed in a business hotel right across from the train station, and pretty close to Himeji Castle, called the Dormy Inn. In Japan, business hotels are very bare bones. Bed, bathroom, that's about it. The rooms are tiny, and there aren't any amenities like a concierge or room service. We were fine with that because we just needed a place to stay for the night, we already had all of our plans, and the location was perfect. The front desk clerk did provide us with a sushi recommendation within walking distance.
Most sushi restaurants in Japan only seat 10-ish people. The sushi bar is usually the only place to sit. We'd been in Japan for 3 days and hadn't had any sushi yet, so we were overdue. We ended up doing an omakase (o-muh-KAH-say), which is a chef's choice tasting menu.  We really had no other choice because there was no English menu.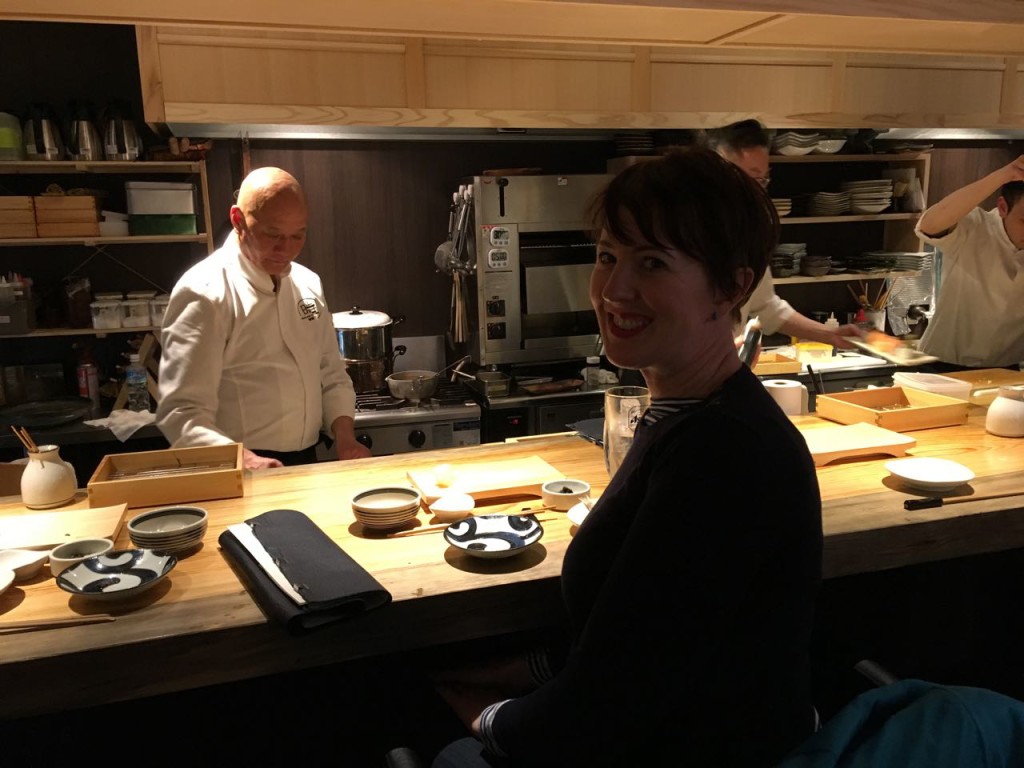 That fellow right in front of me was our chef for the night. He has a serious love of wasabe, and I don't. He made great nigiri for us, but it had some heat. He kept telling me to eat my ginger. I'm eating it! After every piece he served us, he waited for the exclamation of deliciousness, and then commanded me to eat my ginger. He didn't make Adam eat his ginger. I ate more ginger that night than in my whole life.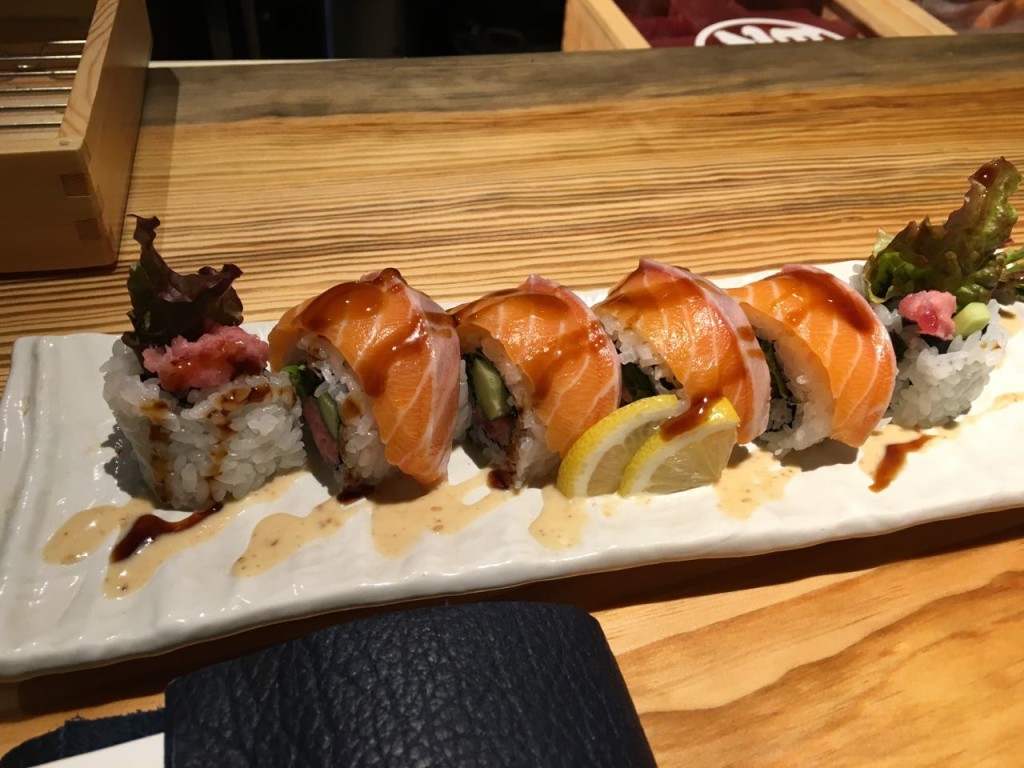 It was all nigiri except this one roll. The whole meal was delicious, wasabe and all. Maybe I have a new appreciation for it. We also had some very tasty tempura, which was served on a tray in front of Adam, who was to my left. As I reached across my body and his with my right hand, I tried to pick up a piece of tempura zucchini on the inside corner of the box. It was a very awkward angle, and I dropped it. Once. That's when they offer me A FORK. "Do you want a fork?" No. NO! I DO NOT NEED A FORK. I have excellent chop stick skills. EXCELLENT. Anyone would struggle at that awkward angle. I'm sure even the queen has dropped a potato while using her fork. IT HAPPENS, even to a chopstick master such as myself. Want to see me eat chocolate cake with chopsticks? Or pick up ice? Because I can.
They had a lot of fun at my expense, but we had a really great time, and it was the best sushi of our trip for all the reasons. Adam insisted that the sushi chef was flirting with me, and that's why I got all the attention. I disagree. Everyone was laughing and having fun, though.
After reading Shogun, I could not wait to see a Japanese castle. There were 12 traditional Japanese castles, and Himeji Castle is the best preserved one. It has never been destroyed by fire, earthquake or battle. Not only that, there are thousands of cherry trees there, and they were going to be in bloom.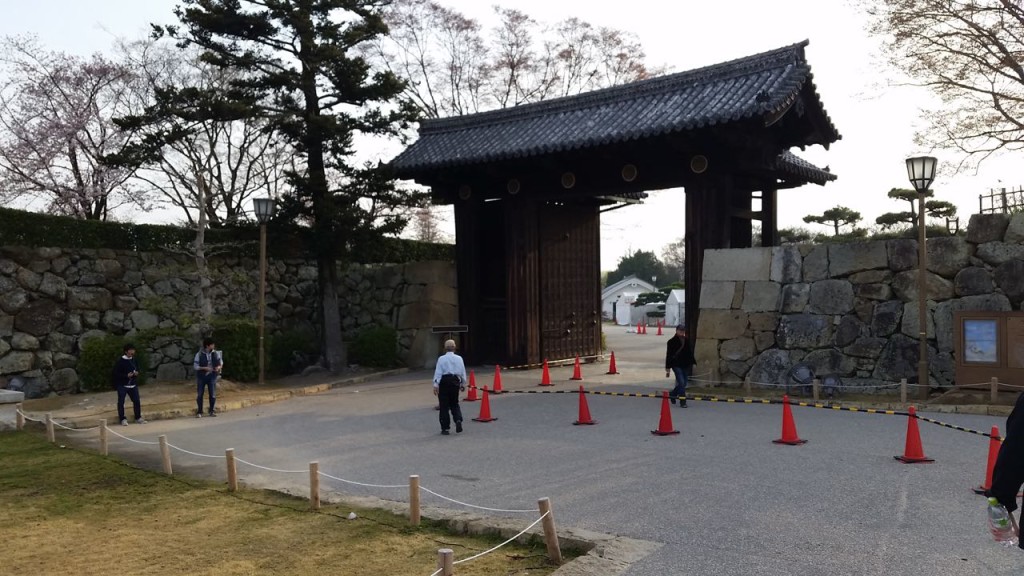 I am always advocating purchasing advance tickets to any places that allow it, but Himeji Castle does not. It's first come first served, and during a busy time like cherry blossom season, there are a limited number of entries. See how they are ready to coral the masses? This is the entrance to the main grounds, but still quite a distance from the ticket booth and farther still from the castle entrance.
Even with those limited entries you can spend hours in line to get a ticket, and more time waiting to get from the entrance to the castle.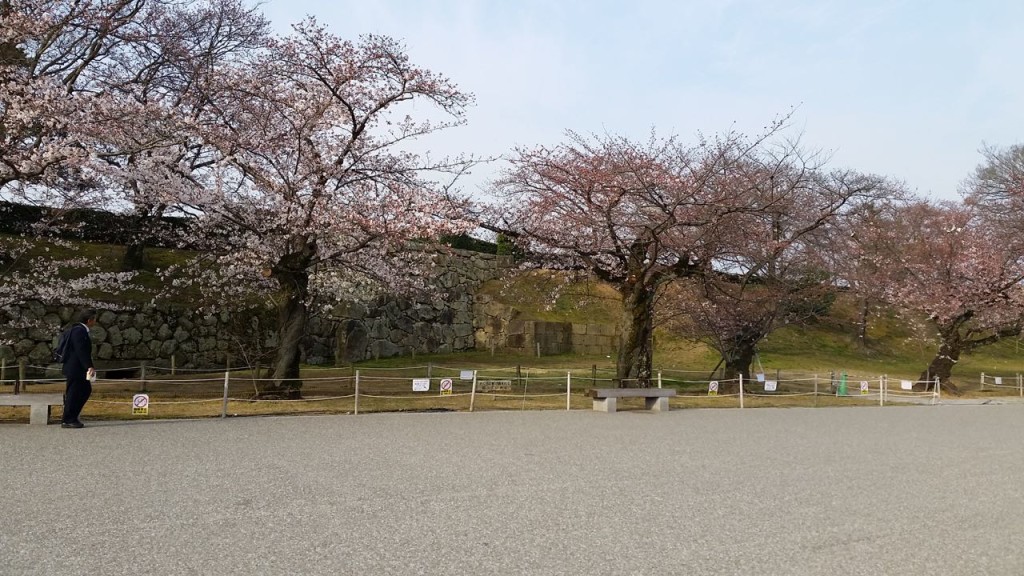 Crowd control preparations start all the way down the hill and out of the gate into the park.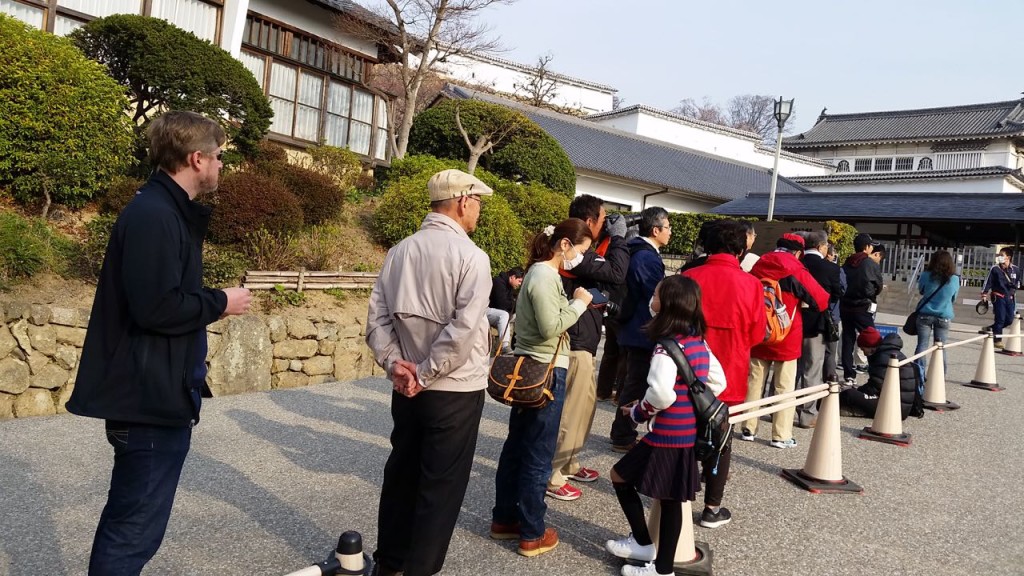 During cherry blossom season, it opens at 8:30, so we were there in line at 7:30, and we were one of the first ones there. At 8:15 they started handing out numbered tickets. At 8:30 the doors opened and we walked right in.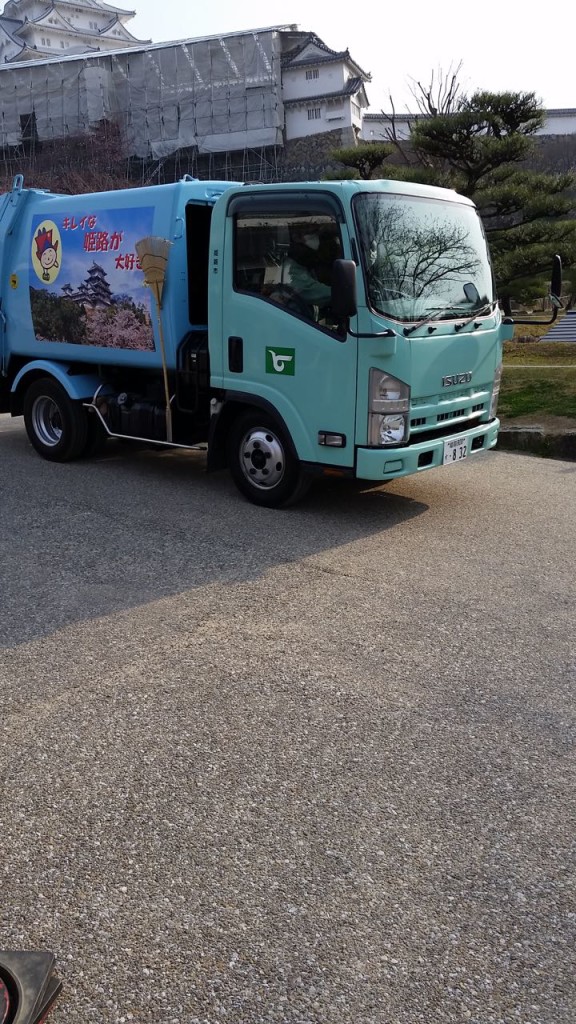 Teeny tiny garbage truck. It's smaller than my Suburban. Do you know why they can have teeny tiny garbage trucks? Because there are no garbage cans anywhere in Japan. They're like unicorns, and if you spot one of those elusive creatures, you throw away ALL THE THINGS, because you just have to carry your garbage with you until you get to your hotel. Sometimes there are garbage chutes on the drink vending machines in the train station, so look for those. I will have to say though, Japan is an extraordinarily clean country. The only place I saw garbage on the ground was early one morning in a place there were garbage cans and it was overflowing from the night before.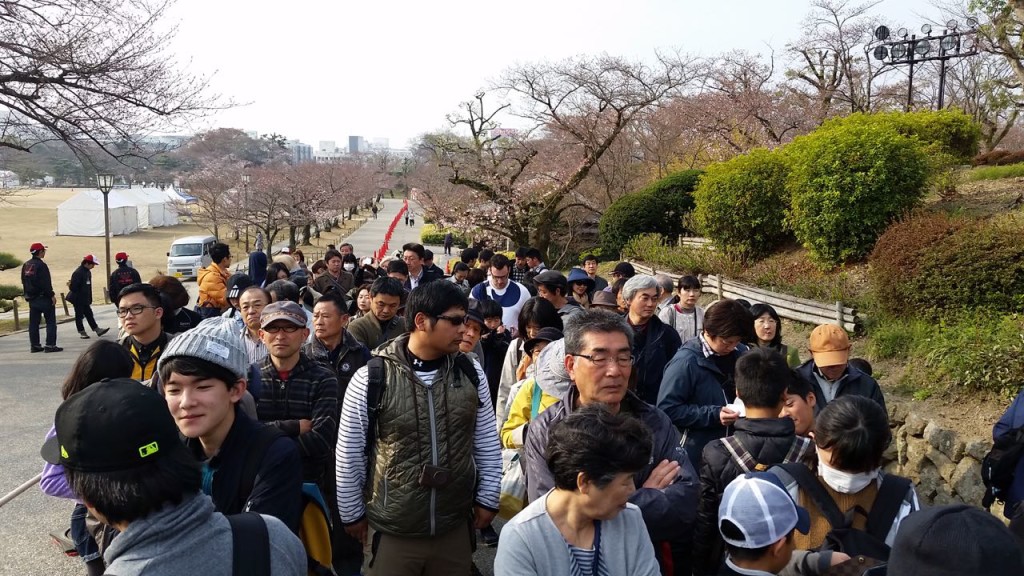 This was the line behind us at 7:45. See how far down the walkway goes? And then it bends and goes that distance again, and then out the gates I first pictured above.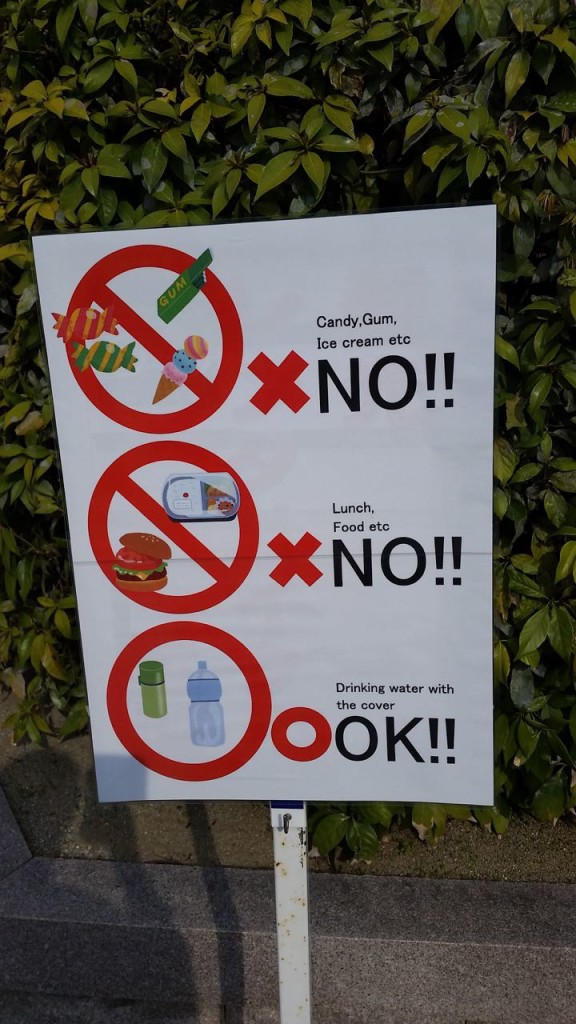 The grounds of the castle were set up like a rat maze to confuse and slow down invaders. There were dead ends, multiple doors to break through, and it gave the defenders lots of opportunities to shoot at them. It was set up in a spiral design.
But even a rat maze can be beautiful. Cherry trees AND a rock wall. *Swoon*. Not only did the maze confuse and slow down any invaders, it was designed to wear them out literally running in circles.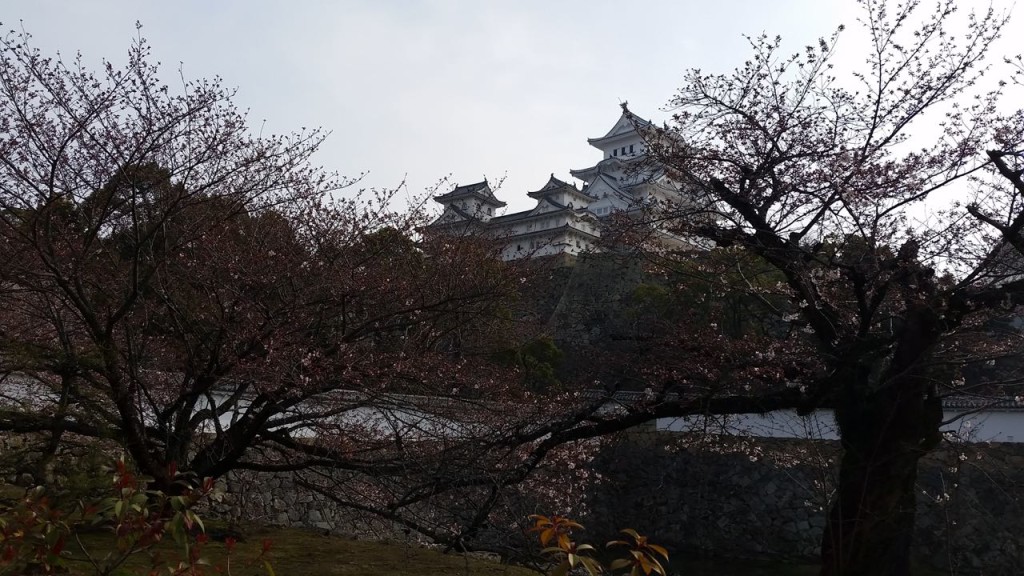 The cherry blossoms were opening, and the grounds were glorious.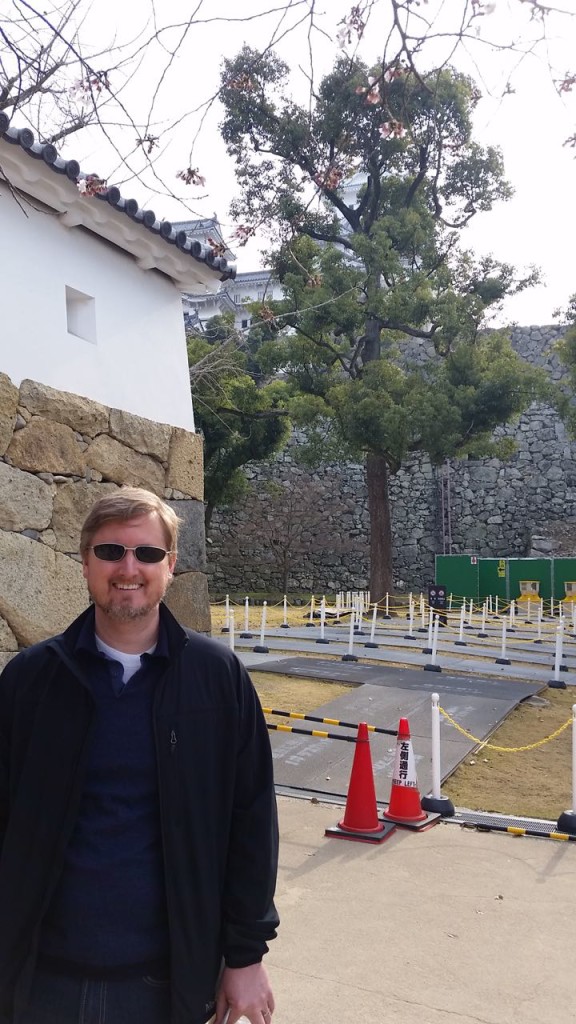 See all that? It's all ready for eight million people to queue up, and this is inside the castle grounds, past the entrance gate after you've given them your ticket. If you got there early enough to get a ticket, that is.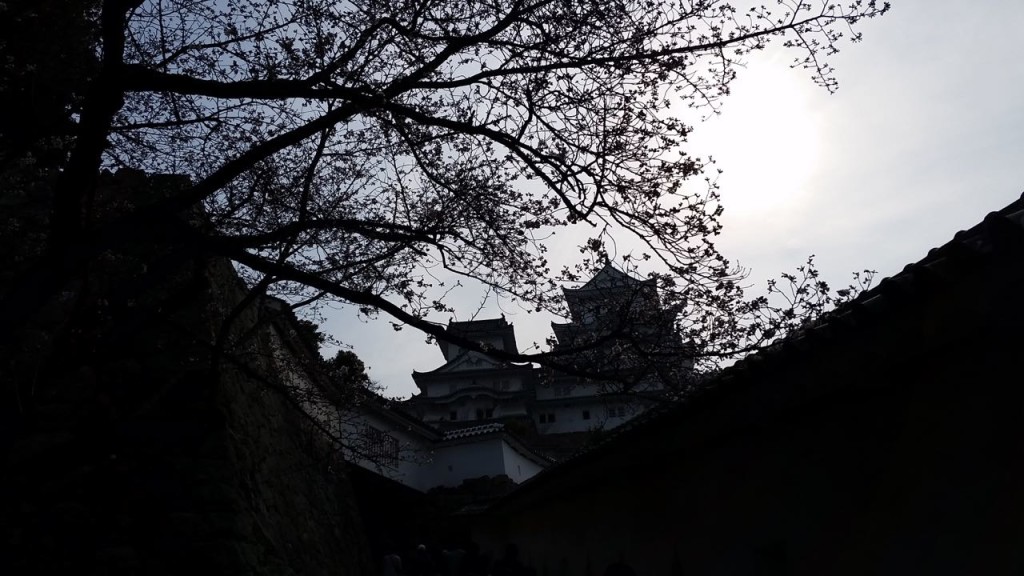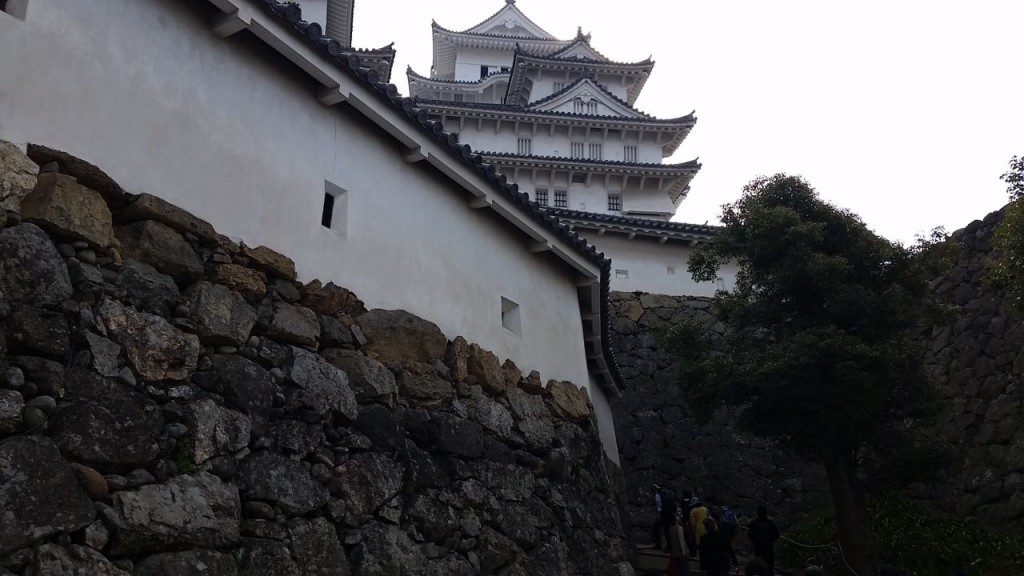 Himeji Castle is also called the White Heron because it resembles that majestic bird. The paths around the castle were intentionally narrow to keep the invading troops in long, narrow lines.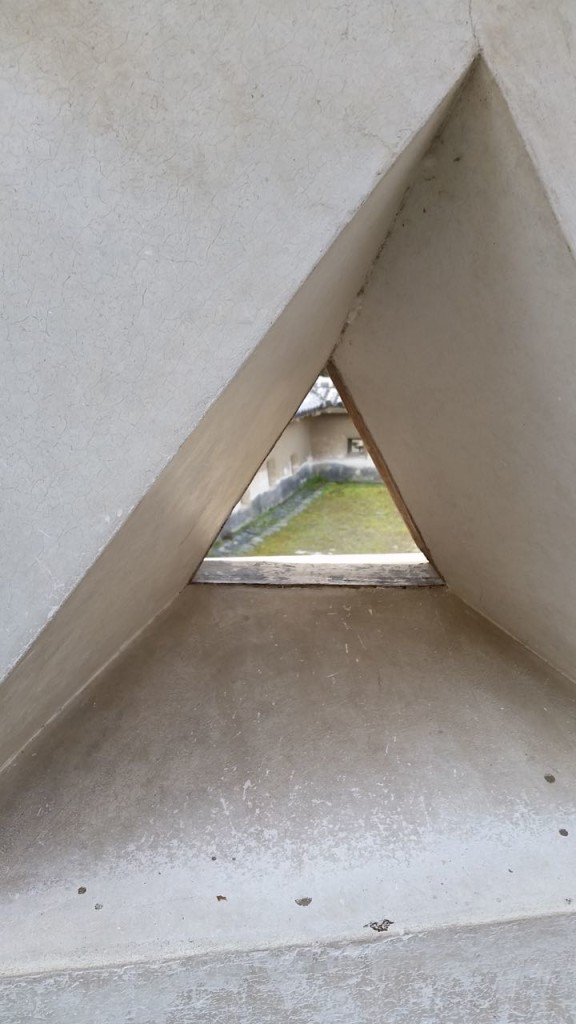 Small openings through which to shoot the enemy that was running in circles.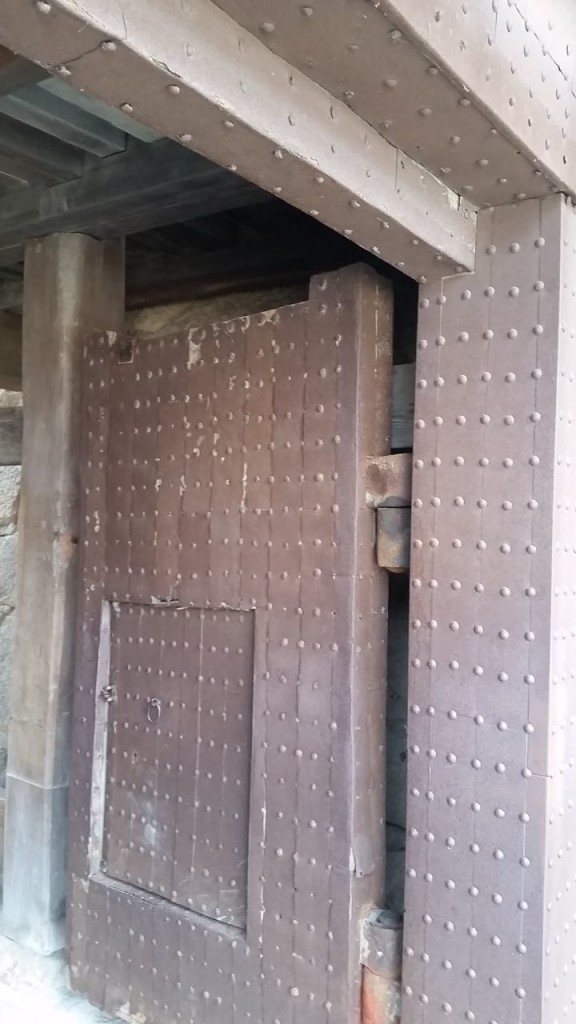 The castle was built to be impenetrable, and these iron doors are just one fortification.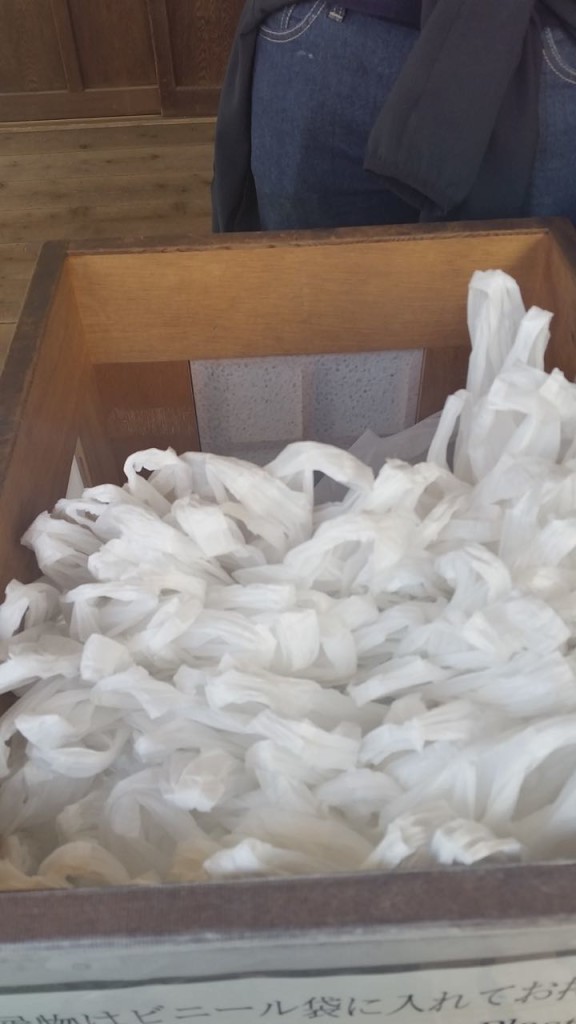 I love how orderly the Japanese culture is. Even the plastic bags for storing your shoes are perfectly lined up.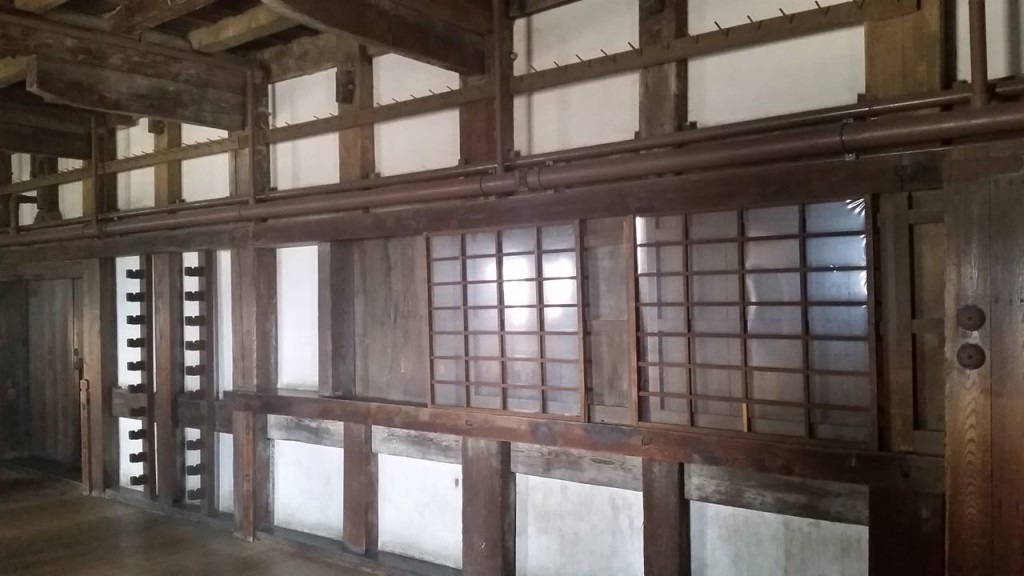 The castle has been incredibly well preserved. It underwent an extensive renovation and only reopened in March 2015.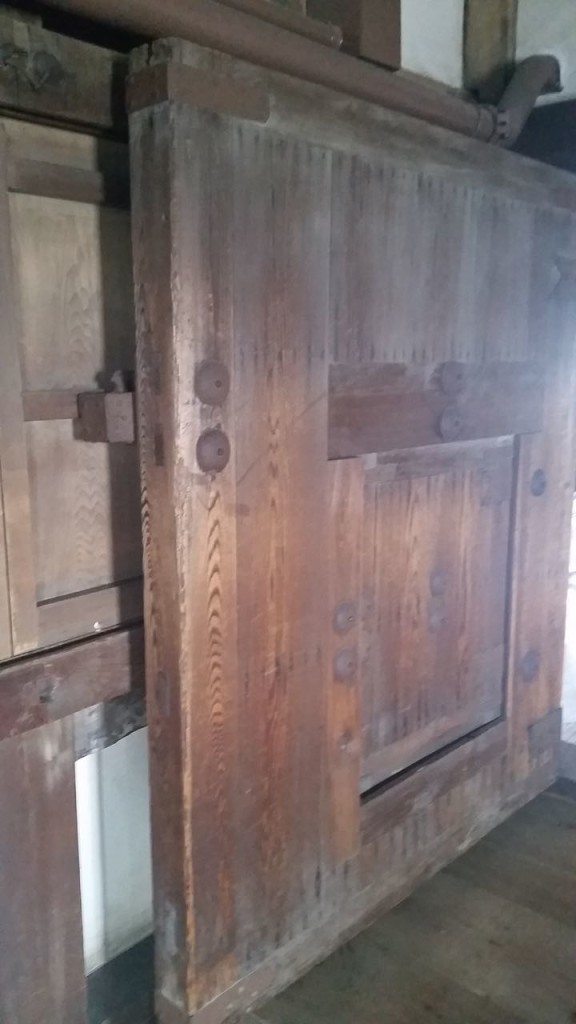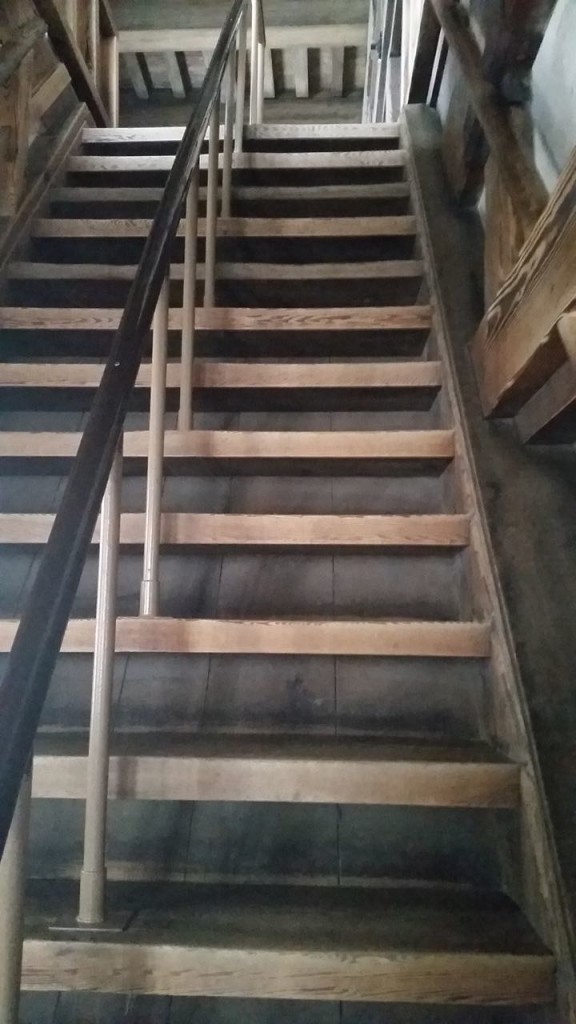 TRAVEL TIP: Himeji Castle is another place you will have to take your shoes off to enter any of the buildings, so wearing slip on shoes is a great idea. I also took a pair of sticky socks (like for yoga), because the wooden floors and stairs can be slick. I kept them in my purse and put them on when we took off our shoes. Even if you don't take sticky socks, I wouldn't go barefoot. Take some kind of socks, but keep in mind how slippery they can be on wooden stairs, especially.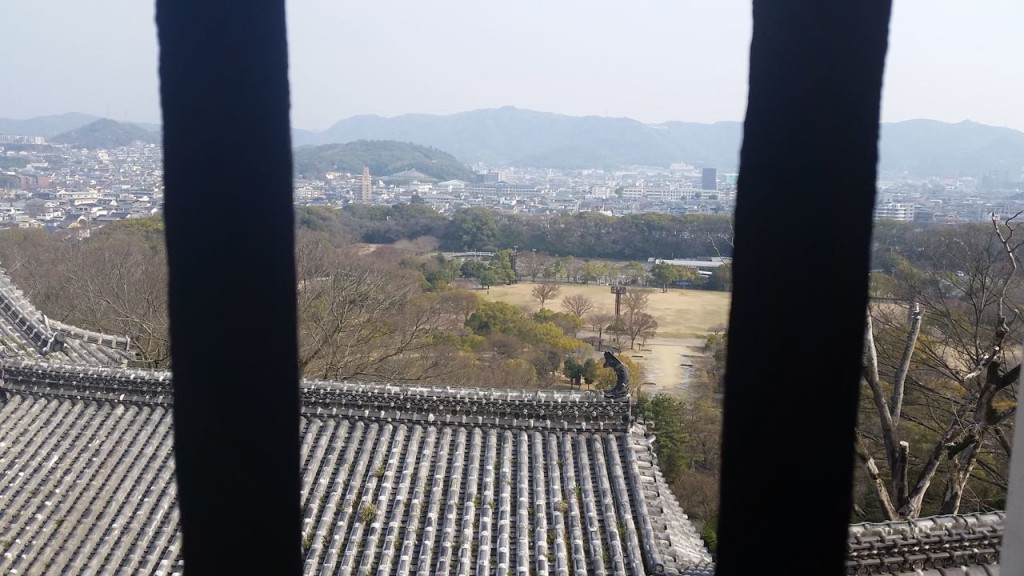 The view from the top would reveal invaders approaching from any direction.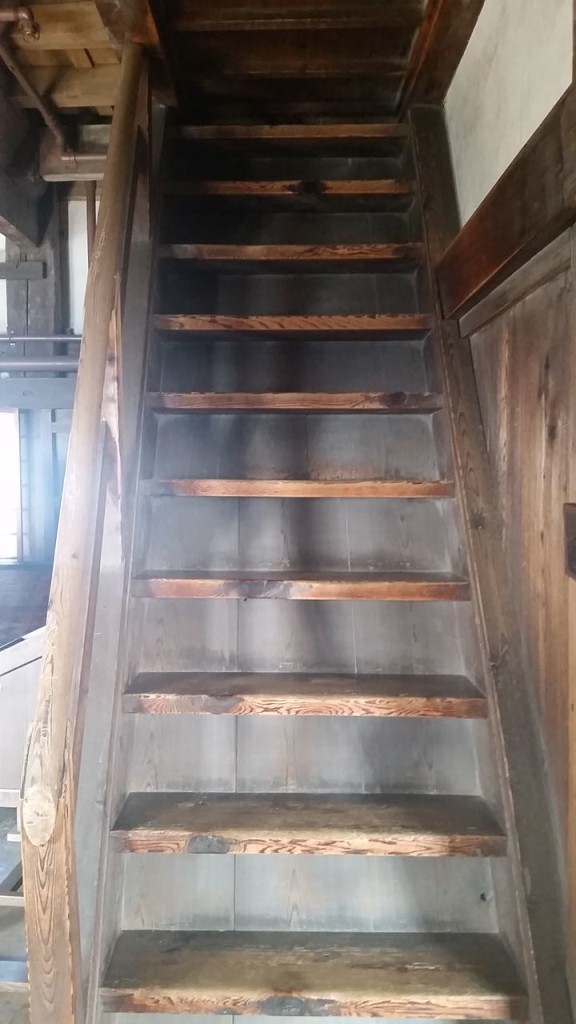 The stairs are all fairly steep, which is why I was glad I had the sticky socks. The staircases were also kept narrow to keep the numbers of invaders at a slow trickle as they moved from floor to floor, and easier to pick off as the cleared the top.
These are sword racks, and during the Edo period they would have been fully stocked at all times. At times they even would have had simple muskets.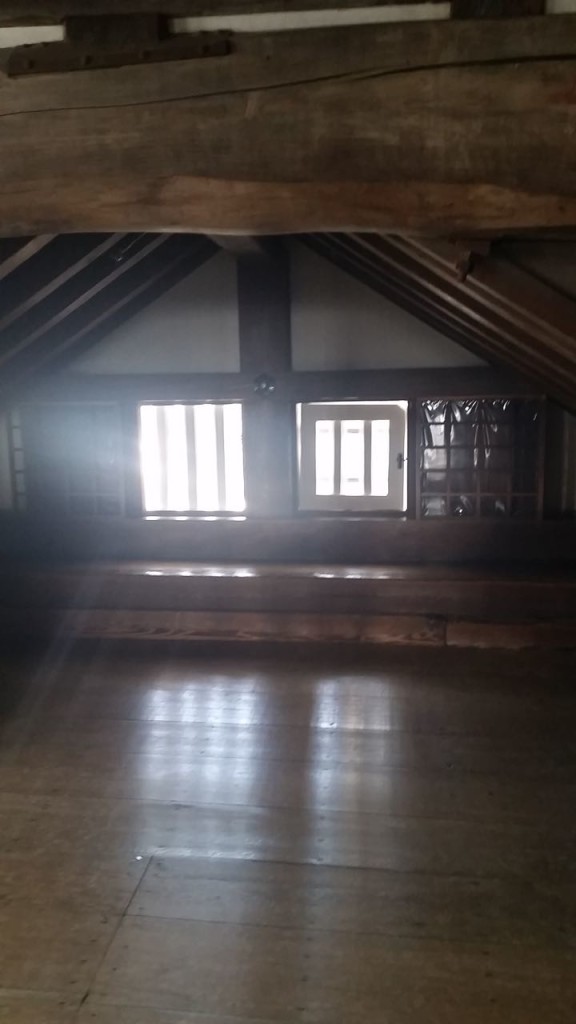 One of the many, many things I love about Japanese culture and design is their appreciation of the beauty in simplicity. If you read reviews on trip advisor, some people are disappointed that the castle isn't furnished, but what they may not realize is that Japanese furnishings were quite sparse. They sat on cushions on the floor. Couches and chairs weren't a thing there. If they are expecting the type of furnishings one would have found in, say, an English castle or Versailles, that would never have been the case here. Less was more. It still is.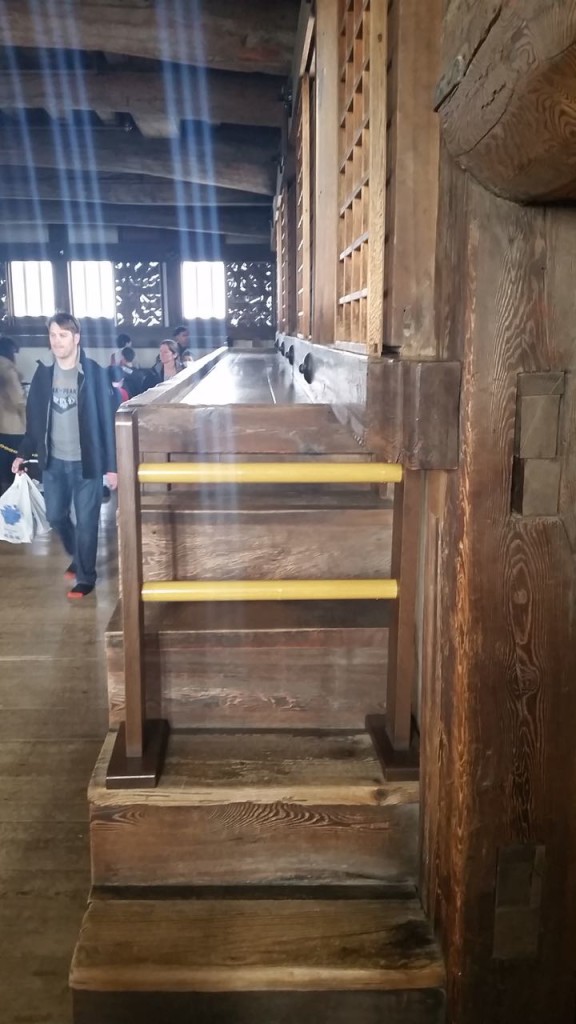 This is a platform where archers climbed up to shoot invaders who were trapped in the maze.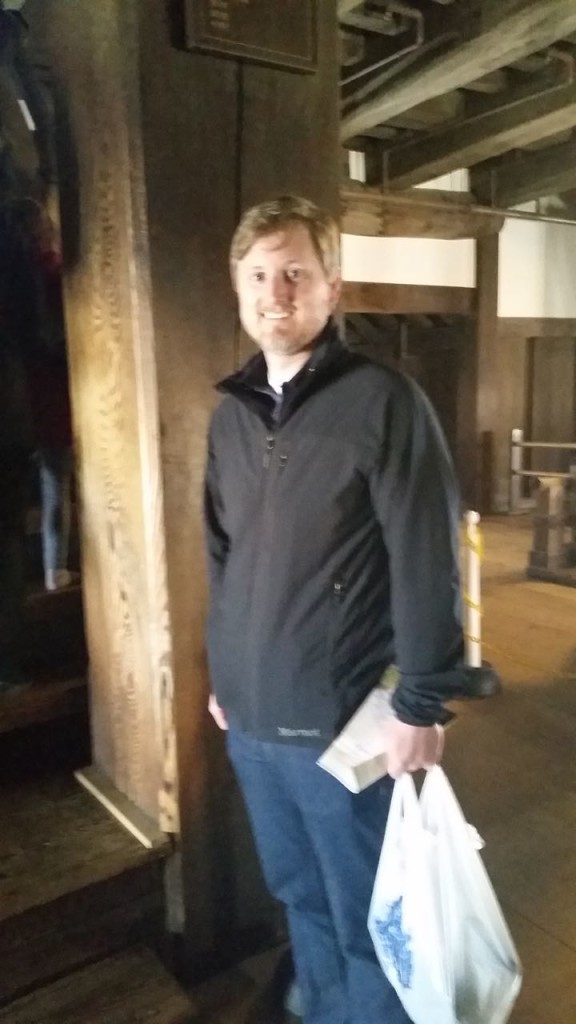 This is one of the main pillars holding up the castle. It goes through all seven floors.
There is a small shrine on the top floor, the Osakabe Shinto Shrine.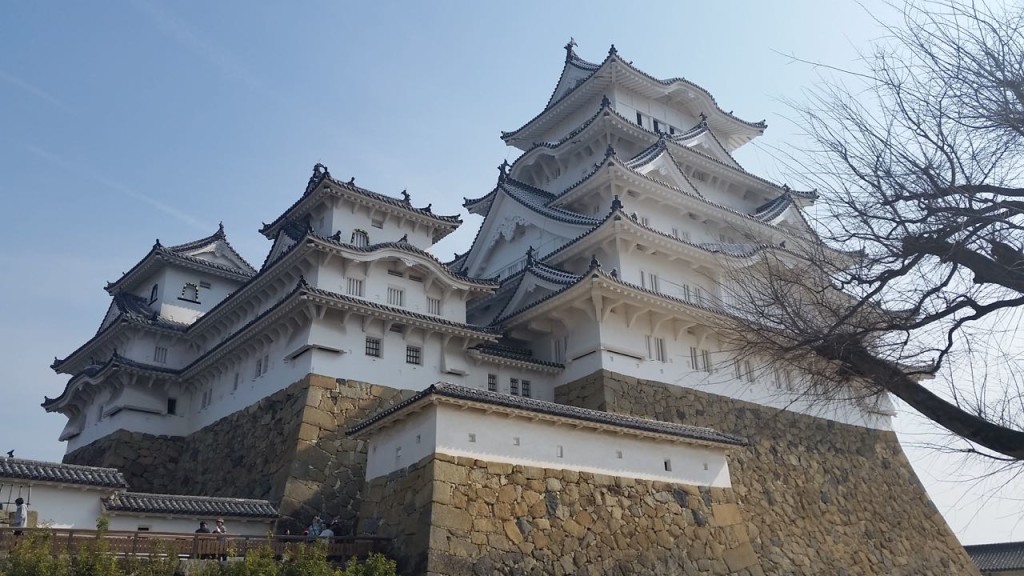 Himeji Castle sits at a strategic point along the western approach to Kyoto. The first castle was completed in the 1400s, and it was gradually enlarged over the centuries by the various daimyos (feudal lords) who ruled over the region.
The castle complex as it survives today was completed in 1609, right as the Tokugawa dynasty began. It includes over eighty buildings and multiple baileys, which are connected by a series of gates and winding paths. Some of the buildings are still being renovated, but all the best ones are complete.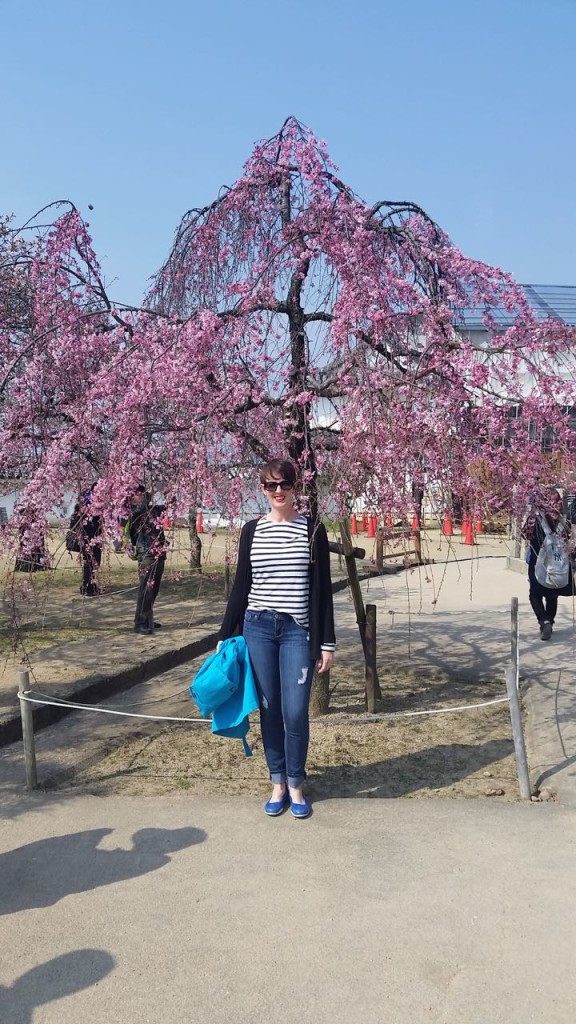 I mentioned before that we loved the cherry trees so much that we planted a few in our yard this spring to remind us of our trip. We chose a weeping version like this.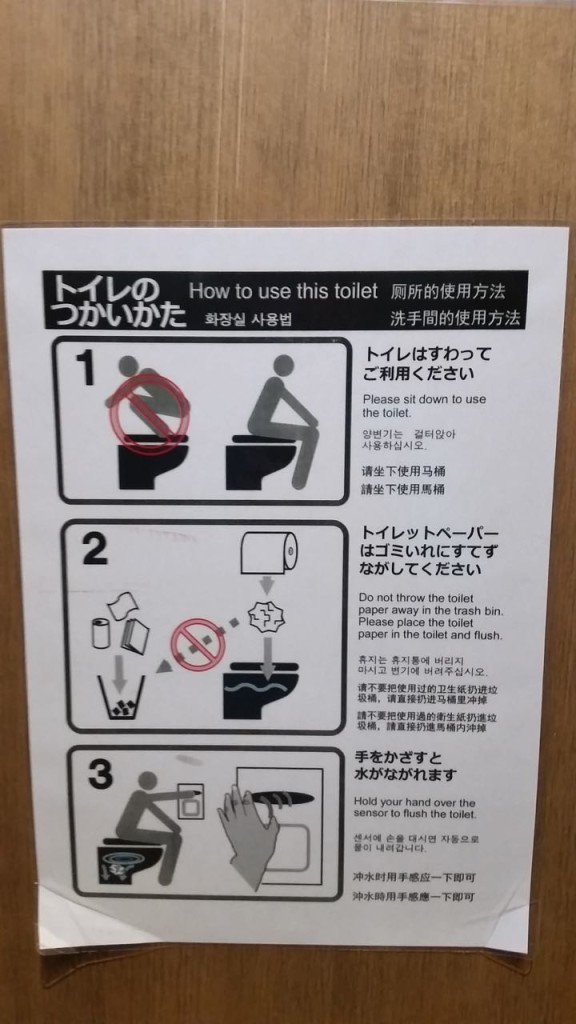 Just in case you're confused about how to use a toilet. I'm very seriously considering putting a sign like this in all the bathrooms in our house for the kids.
This poster shows the castle complex as it was.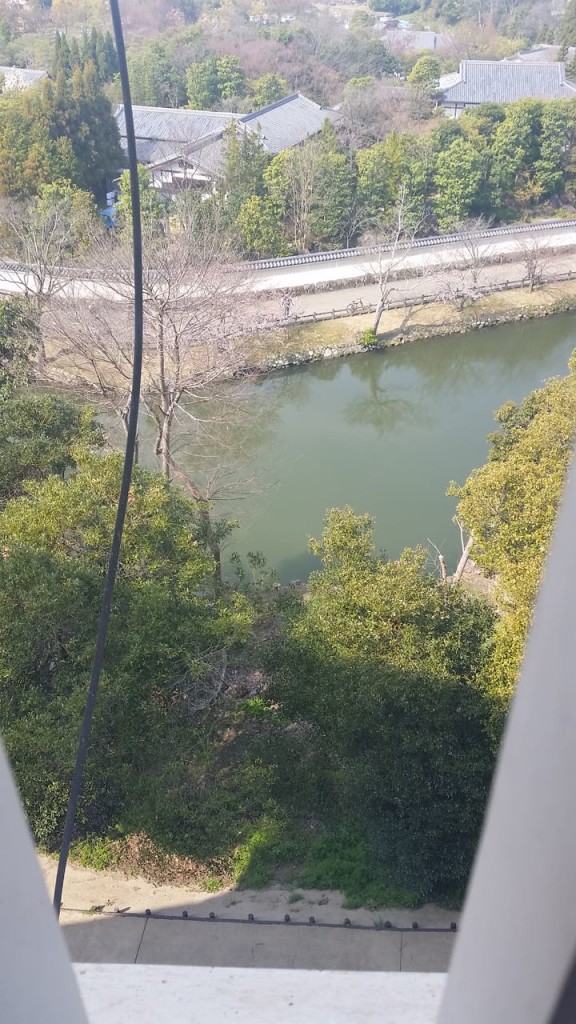 On top of all the other defensive fortifications, the castle was surrounded by a moat.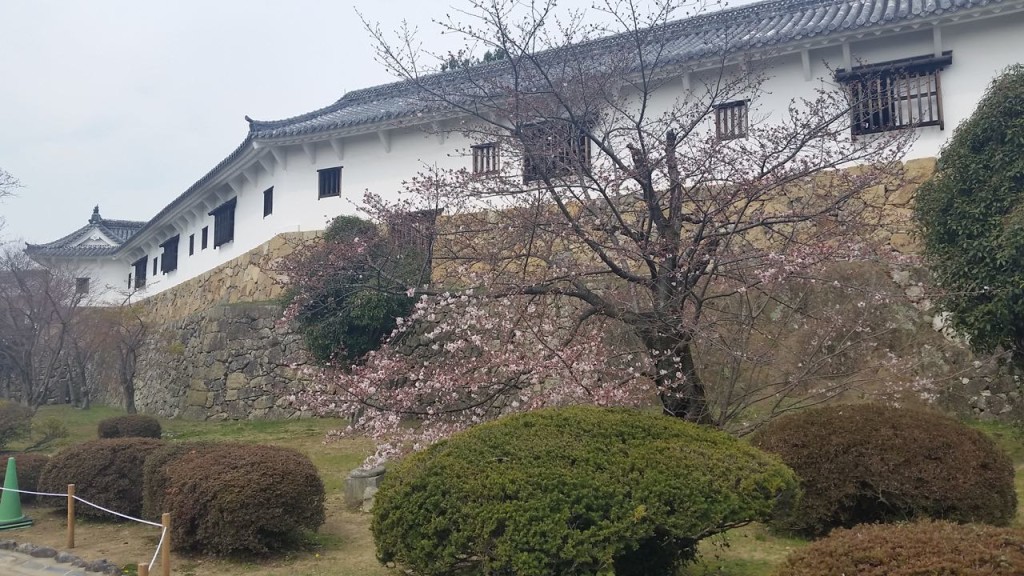 Another building we entered (and took our shoes off for) was the West Bailey building and home to Princess Sen, the eldest daughter of the second Tokugawa Shogun, following her marriage to Tadatoki Honda.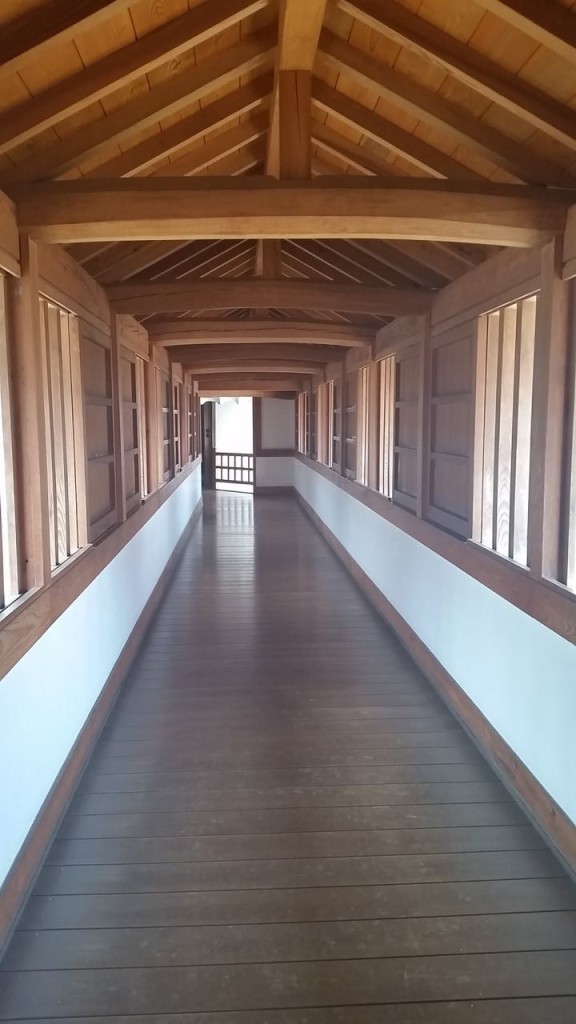 Sen and her ladies in waiting lived here. Their marriage was a very happy one, but a series of tragic events happened. Their young son died when he was three, her husband died a few years later, and as was the tradition for widows, she became a Buddhist nun.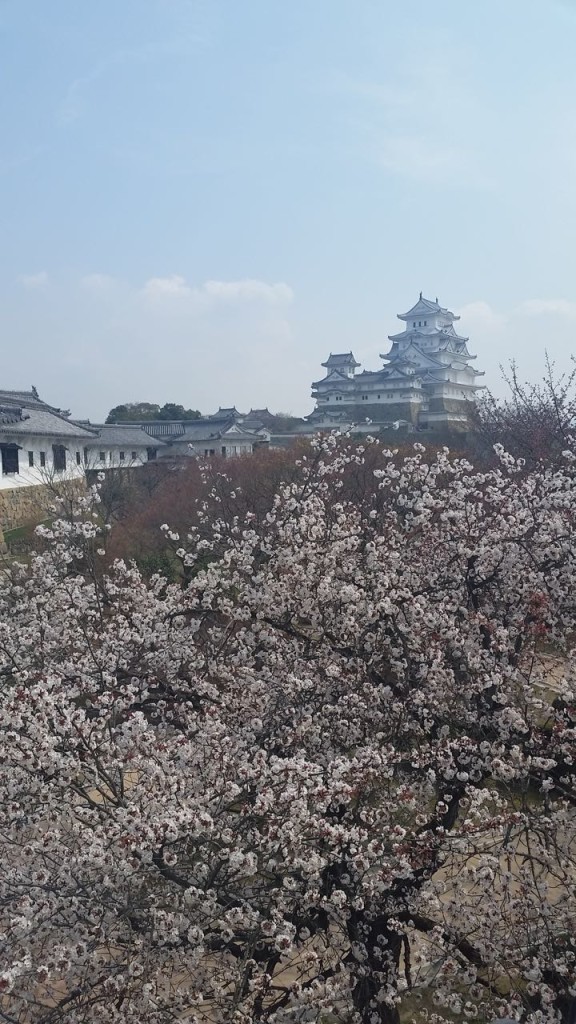 The view from this building is jaw-dropping.
It was also designed for protection. It was locked down and placed under guard at night to protect the princess.
This rock garden is another example of Japanese design. It's so simple that is seems easy, but every rock here was chosen and placed with care.
I took so many more pictures of Himeji Castle and the grounds. From entry to exit we were there about 2.5 hours. It was a leisurely visit, so you could get through it faster if you wanted to, or take even more time to explore. Just in case I haven't been clear, during the high season, absolutely get there early or you will spend HOURS in line, and you may not get in at all. Once the tickets for the day are distributed, that's it. Absolutely visit this if you can.
After we left the castle, it was about 11:00, and we were ready for lunch. One of the little cafes we passed had this sign, and it had us laughing so hard. As someone who raises chickens and has no problem consuming raw eggs (from my own chickens, like in my homemade mayo), I am in complete agreement with Mr. Fujihashi.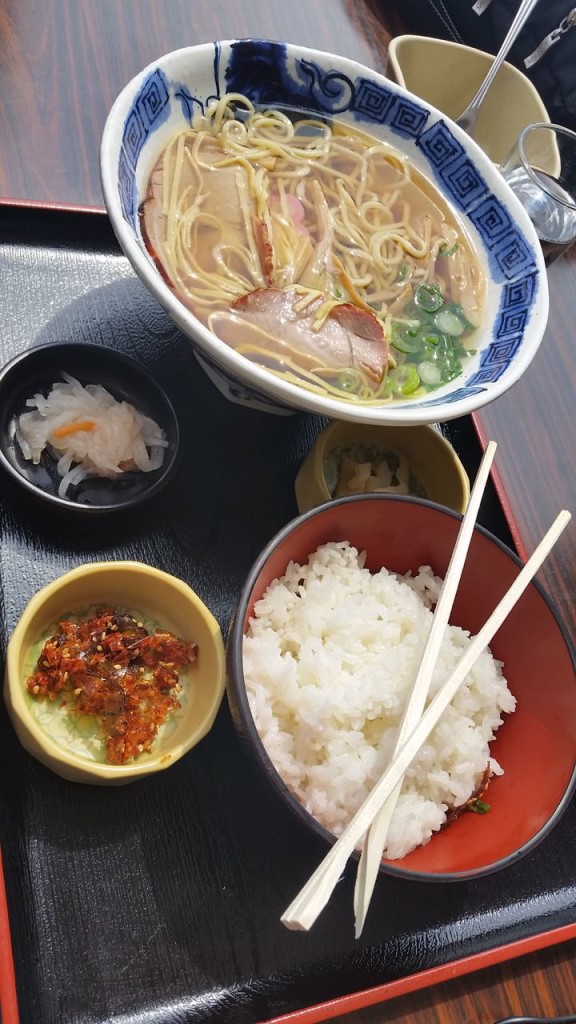 We had pork ramen, rice, pickled veggies,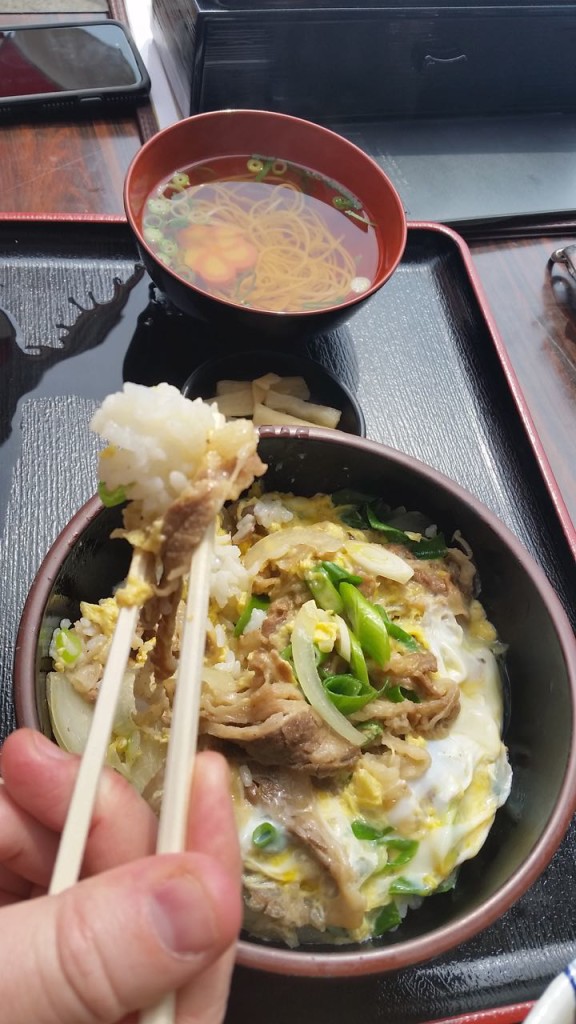 And this egg, beef, rice, onion concoction that was really simple and tasty. It's called gyudon, and I have plans to make this at home ASAP. For some reason it appeals to me for breakfast. I might make mine with poached eggs instead of scrambled, but either way it is tasty.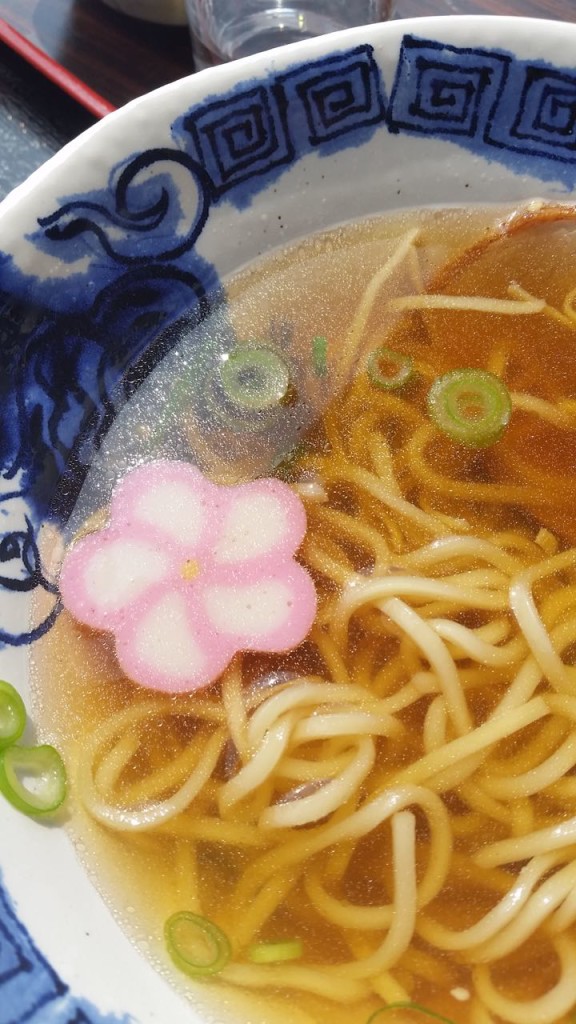 That pretty little blossom is made from fish.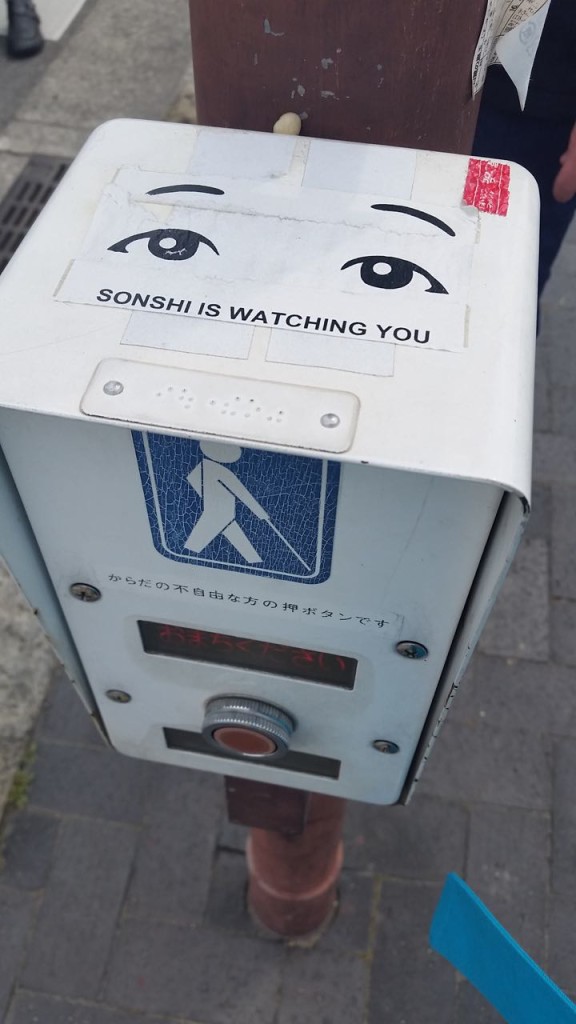 This box at the cross walk was a little creepy.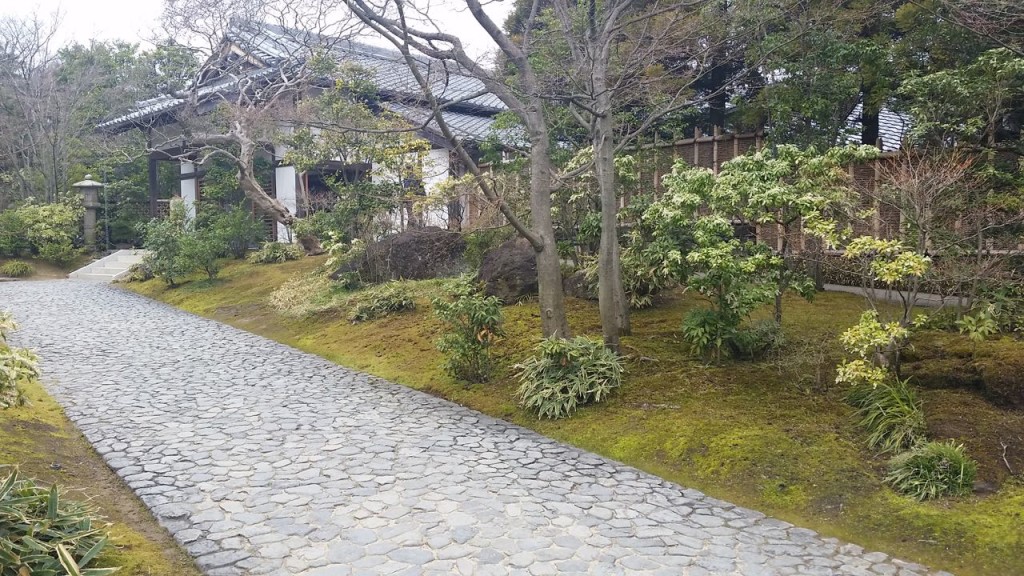 After lunch we walked down the street to Koko-en Garden. While it looks like it's been there as long as the castle has, it was constructed in 1991.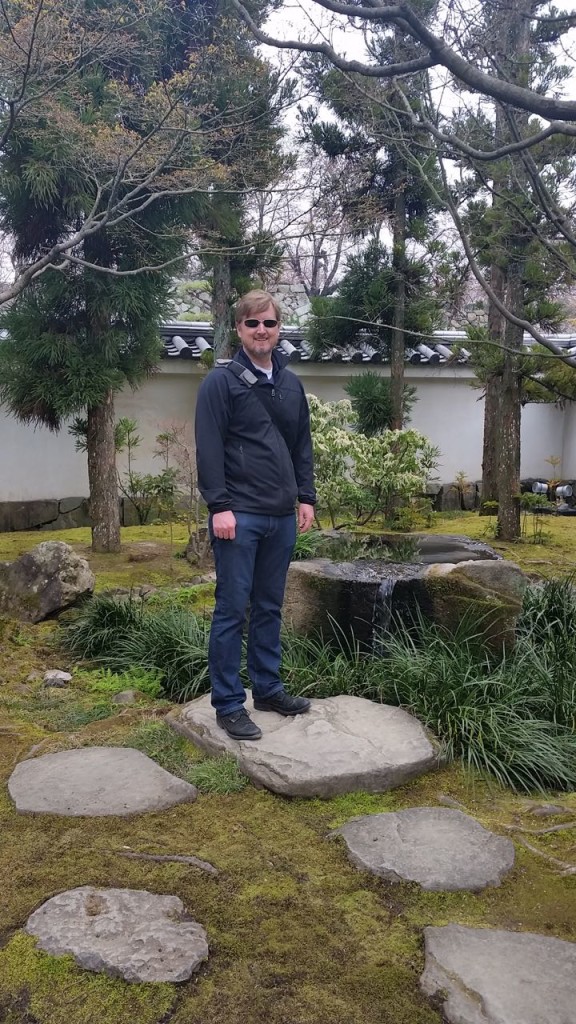 There are nine separate walled gardens to enjoy.
Each garden has a theme, like a bamboo garden, an evergreen garden, a tea garden, a flower garden, and a water garden.
In the tea garden there is a tea house where you can enjoy some…green tea, a tea ceremony, and the view. In Japan you can buy green tea flavored everything. Ice cream, cake, candy, you name it, it comes in green tea flavor.
No culture does water features like the Japanese.
We spent quite a bit of time watching the fish. They were so colorful and beautiful.
They're too beautiful to eat.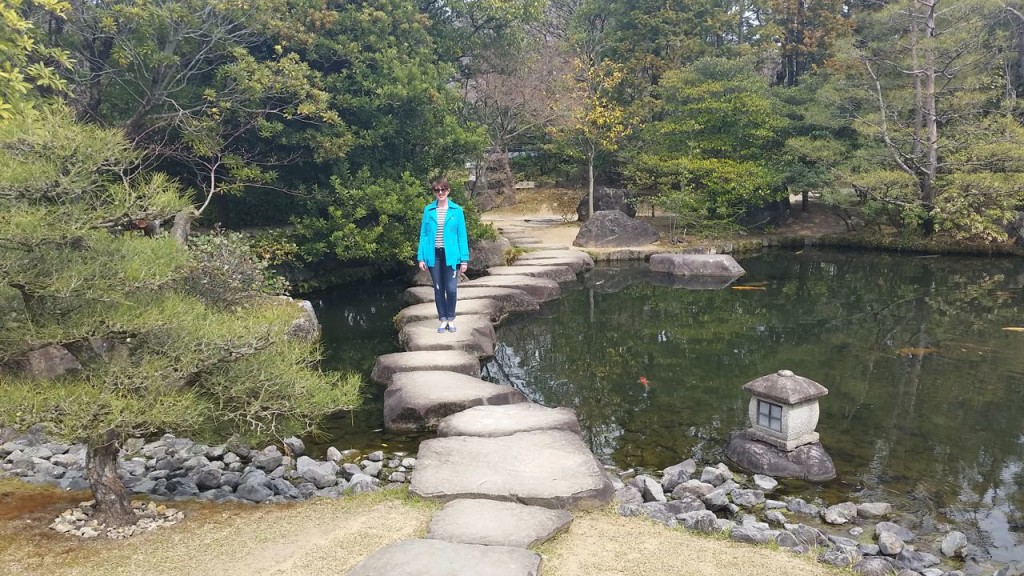 As beautiful as it was in the early spring, can you imagine how stunning this garden would be in the fall? I would love to come back and do the whole trip in the fall and see the foliage.
And of course, there were cherry trees.
I've been to gardens all over the world like Thailand, Italy, France, England, Holland, but there is something about Japanese gardens that is on a whole new level. They are able to use what others consider filler and make it the feature. For most gardens, the rocks, evergreens and water are there to support the flowers, but here they are the star of the show. While many gardens are only beautiful during certain times of year, and are often closed during the cold months, Japanese gardens are always beautiful. That is true talent.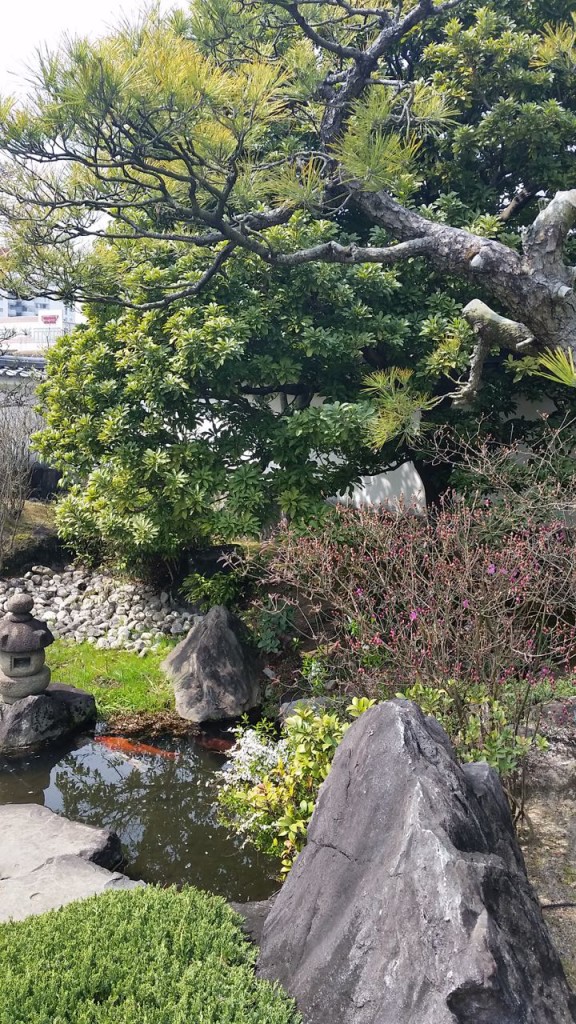 The Koko-en Garden was designed by some of Japan's top landscape artists and architects.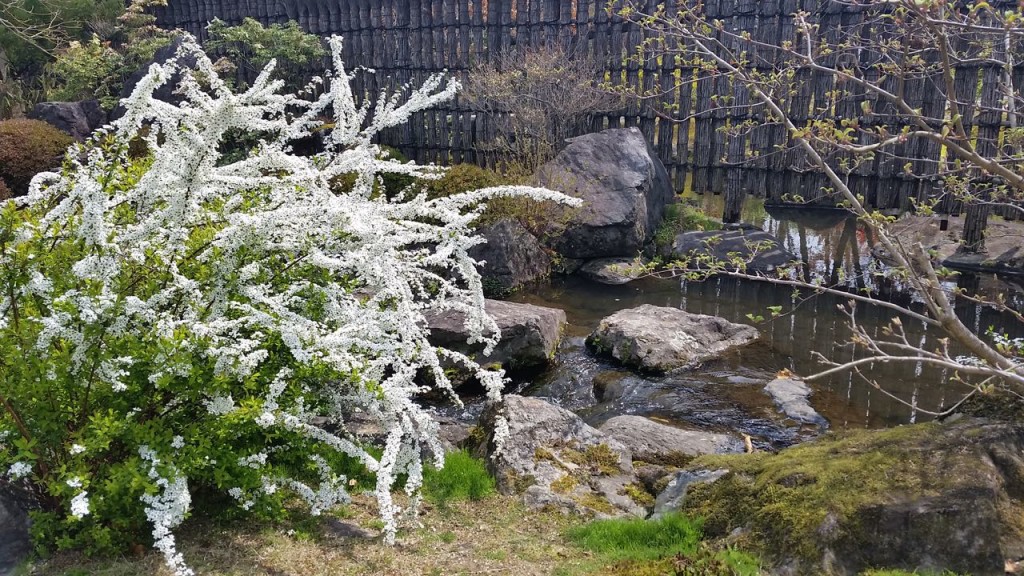 Not to say they ignore flowers, but they aren't a crutch.
There were two other things we wanted to do in Himeji. We wanted to take a traditional Japanese boat ride in the Himeji Castle moat. Finding the place to buy tickets is kind of hard. It's this random table on the sidewalk between the castle and the gardens. There are no signs in English, and it looks like they're having people sign a petition or something. It's not by the loading dock either. The only reason I figured out what it was is because the people riding in the boat were wearing Japanese peasant hats, and so were the people at the table. Unfortunately, even when we came out of the castle at 11:00, the tickets were sold out until 3:00 p.m.
The other thing we had planned on doing was staying for the Himeji Nighttime Cherry Blossom Viewing Festival. For a few days in early April-ish visitors have access to the Nishi-no-Maru (West Bailey) Garden, which is not normally open to the public at night, free of charge, and the cherry blossoms are floodlit. Mini concerts are also held.
The festival dates aren't solidified until shortly before because it all depends on mother nature and when those beautiful buds are going to open. There was speculation that it could start while we were there, but the buds weren't at their peak, so it it didn't start for a few more days. Since the festival wasn't happening that night, we decided not to wait around for the boat ride either.
Instead, we decided to make use of the extra time in Kyoto. Originally we only had one full day in Kyoto, and that's not enough. It was the big regret in the schedule that I had, and now we had an extra half day to spend in Kyoto.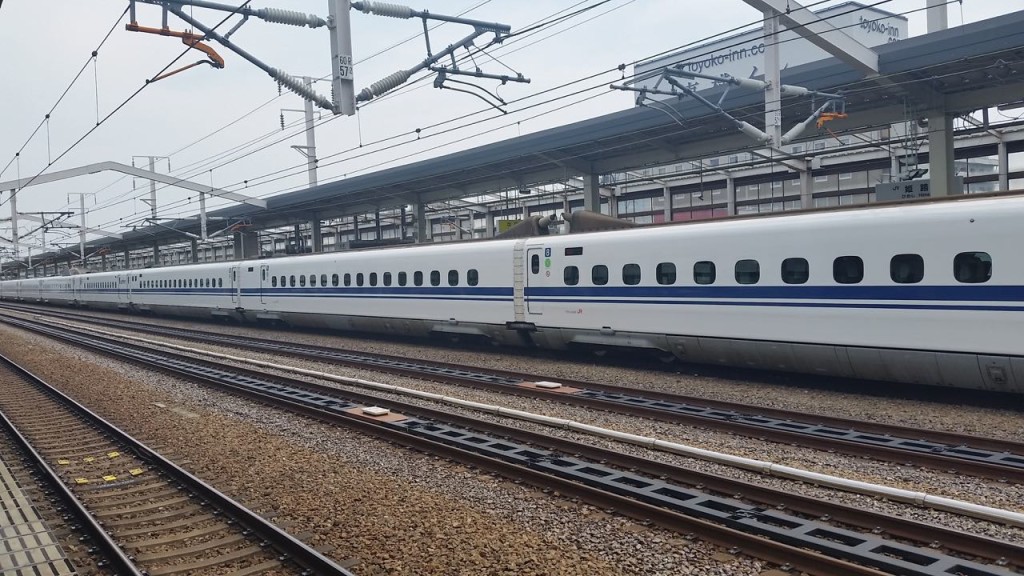 Sooooo, we ran back to the hotel for our bags and caught a train to Kyoto! It was definitely the right choice. We loved Himeji Castle and the Koko-en Garden, and it was worth the trip. If you want to see a traditional Japanese castle, this is the one to see. It's an easy trip from Kyoto.